In a normal year, I would come into the newsroom every day and pick the best photo to accompany each article. But, this year was anything but normal. When the university canceled in-person classes in mid-March, The Diamondback transitioned to a remote work environment, with the photography desk documenting a whole new set of stories: the coronavirus pandemic, Black Lives Matter protests and more. 
This year, I went through more than 8,000 photos, a fraction of the pictures taken by Diamondback staff photographers this year. Below are my top picks for each month of the year. 
—  Julia Nikhinson, photo editor
1. January
In January, College Park saw many old establishments go and several new ones arrive. Several shops along Route 1, including Smoothie King, shuttered over the university's winter break. The new College Park city hall is being built in their place. D.P. Dough, a staple of College Park's late-night food scene, also closed its doors in January, while Five Guys returned to College Park almost two years after the close of its previous location.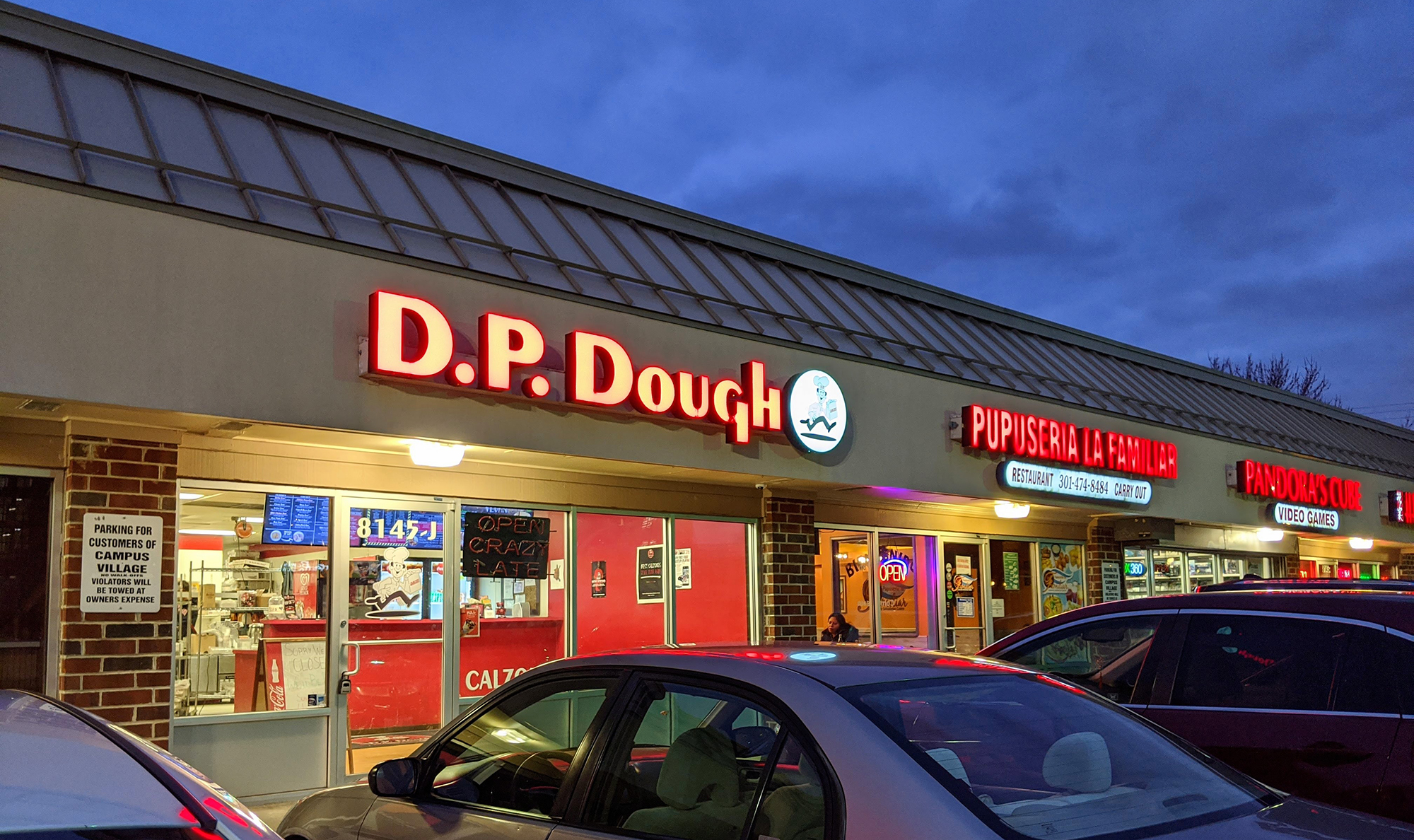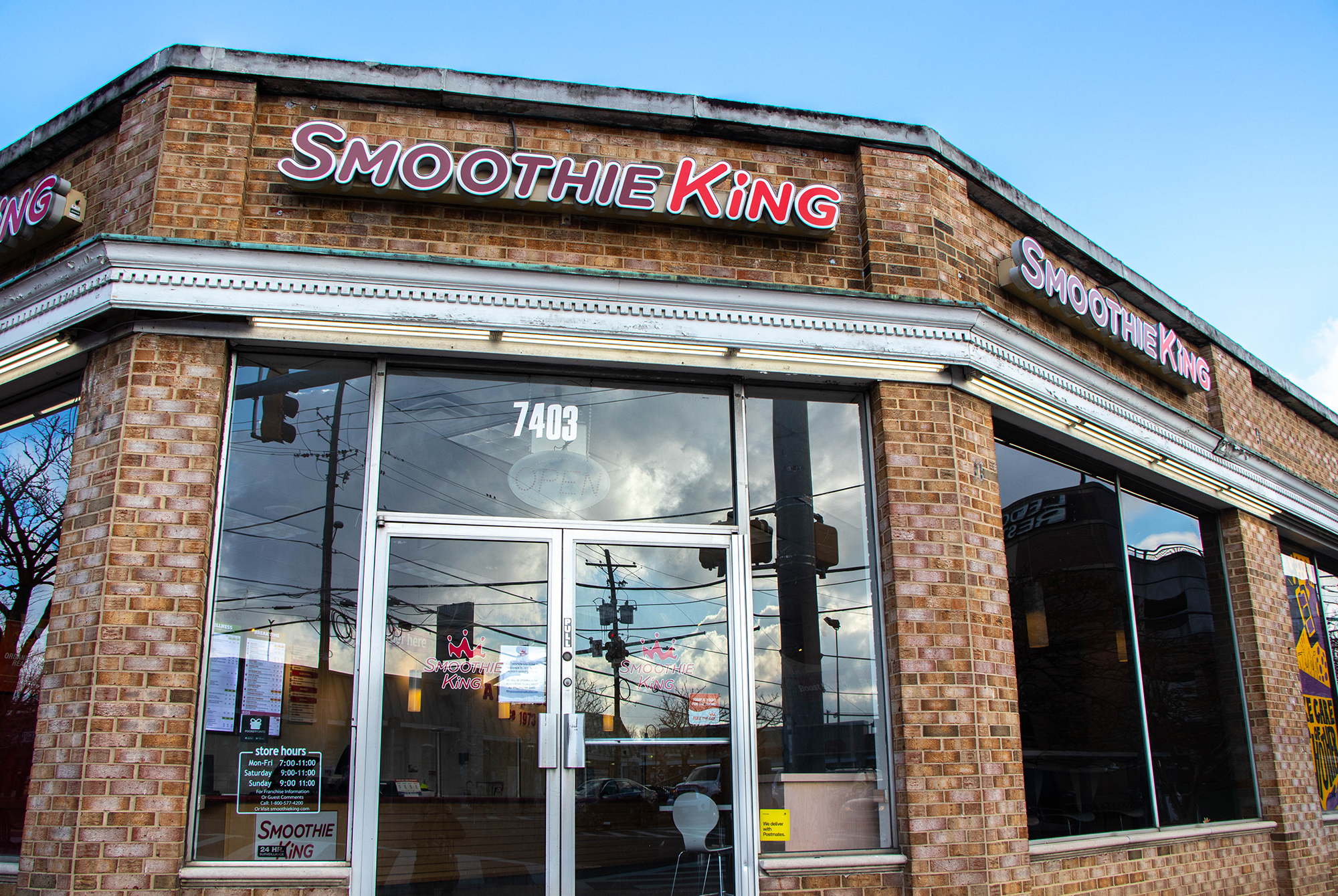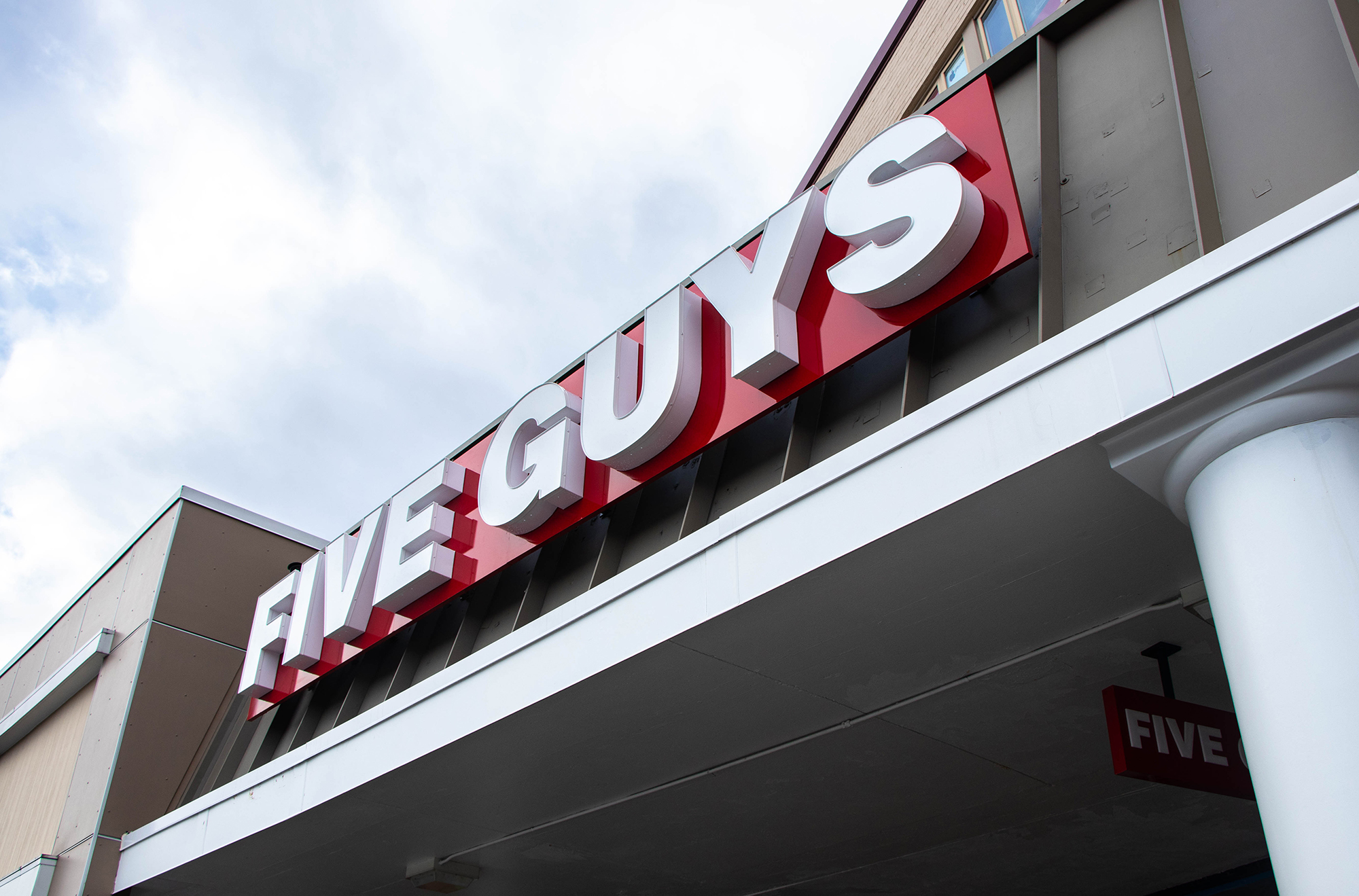 2. February
On Feb. 12, the University System of Maryland announced that Darryll Pines, then the dean of the engineering school, would be the University of Maryland's next president. On Feb. 14, Pines held his first press conference as incoming president at The Hotel in College Park, where photographer Eric Harkleroad captured some of The Diamondback's first pictures of Pines.
Also in February, the "Black National Anthem" was performed for the first time before a Maryland men's basketball game, after 78-year-old Eugene Williams advocated for it for over two years. College Park and University of Maryland officials also broke ground on the new city hall, the university held a coronavirus symposium and photographers documented the YBN Cordae and Post Malone concerts, a few of the last concerts before the coronavirus pandemic shut down venues across the country.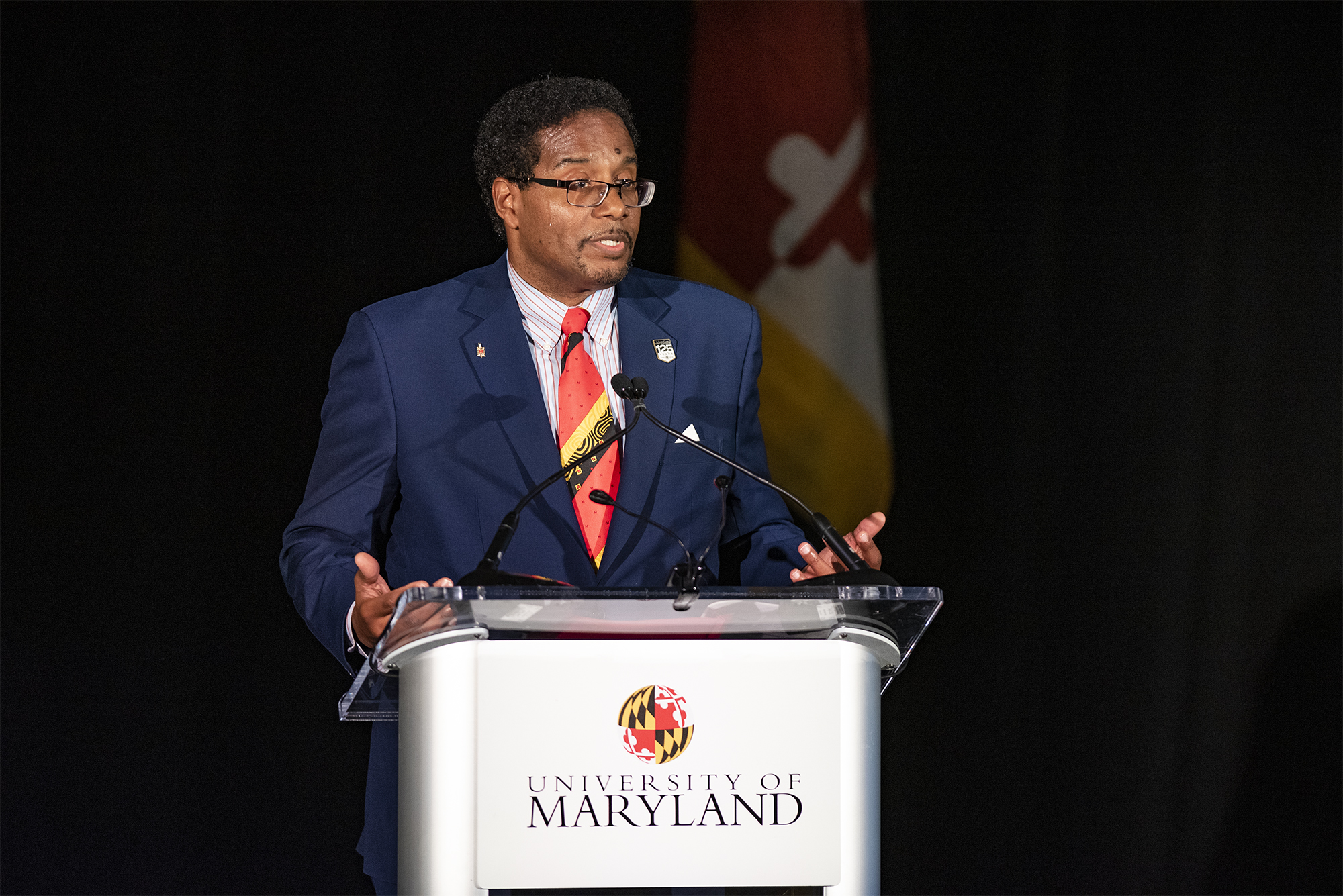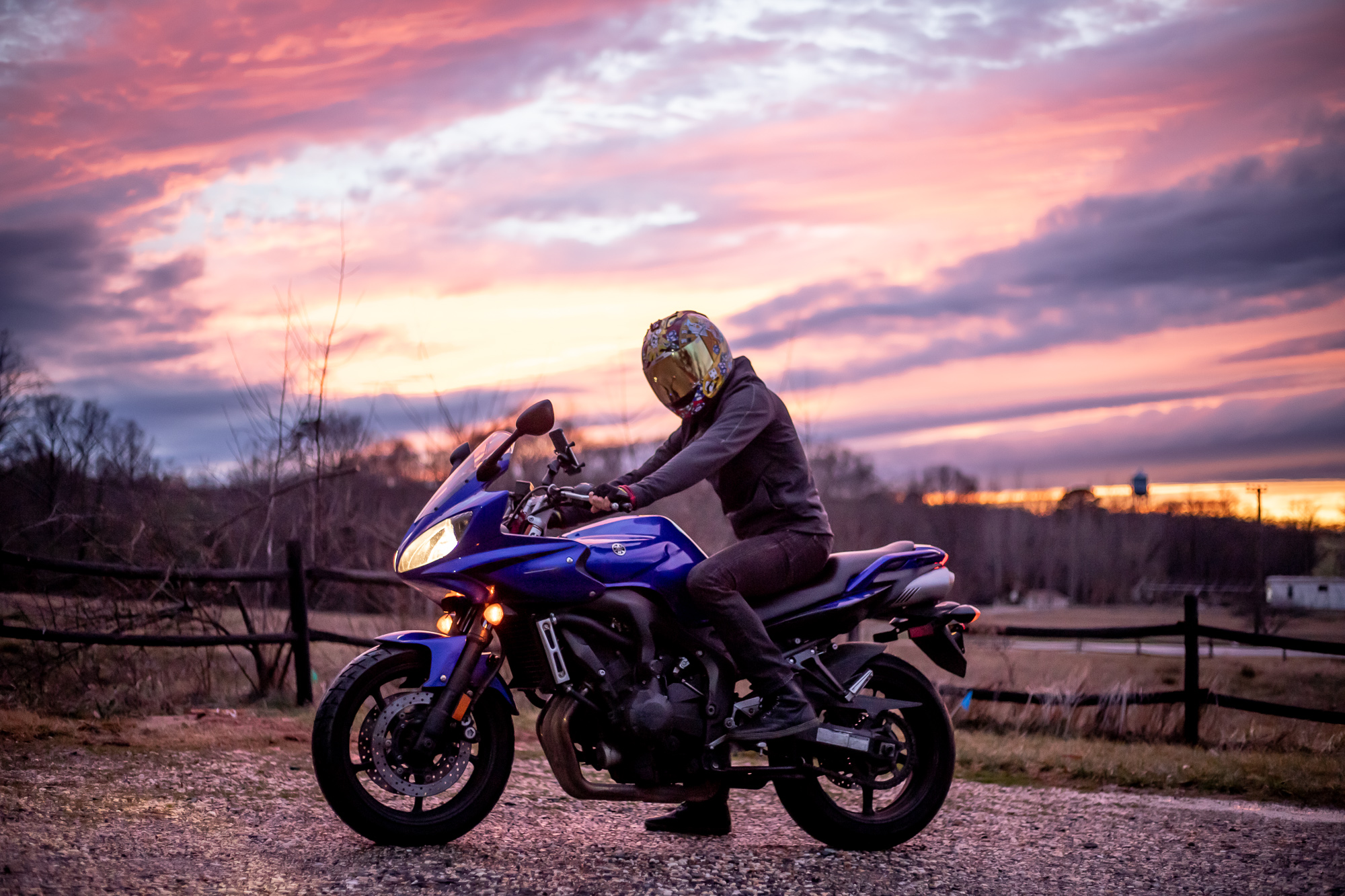 For a story about how a Maryland bill could allow bikers over 21 to ride without a helmet, photographer Suze Creedon captured of a motorcyclist surrounded by a vibrant sunset.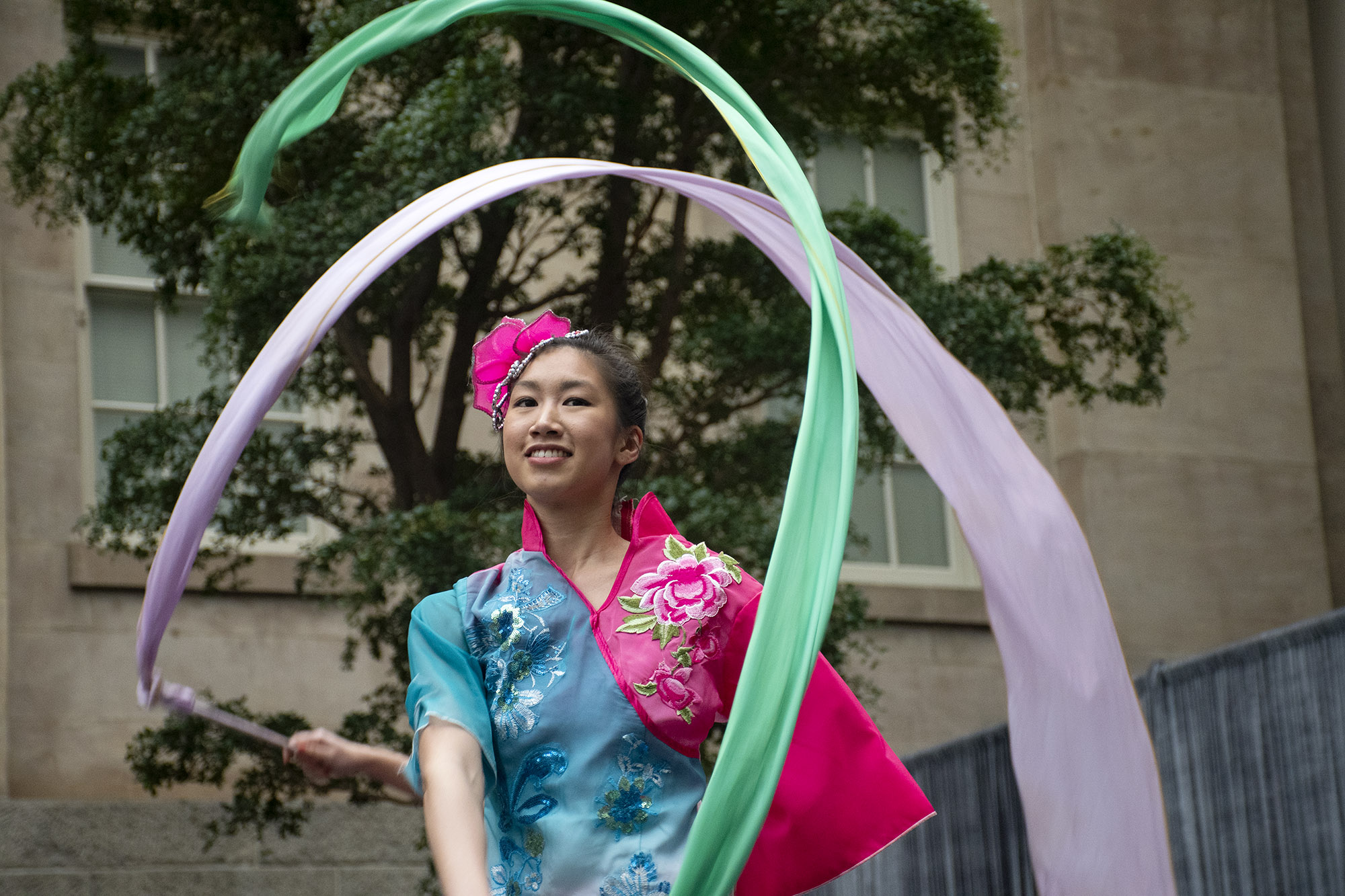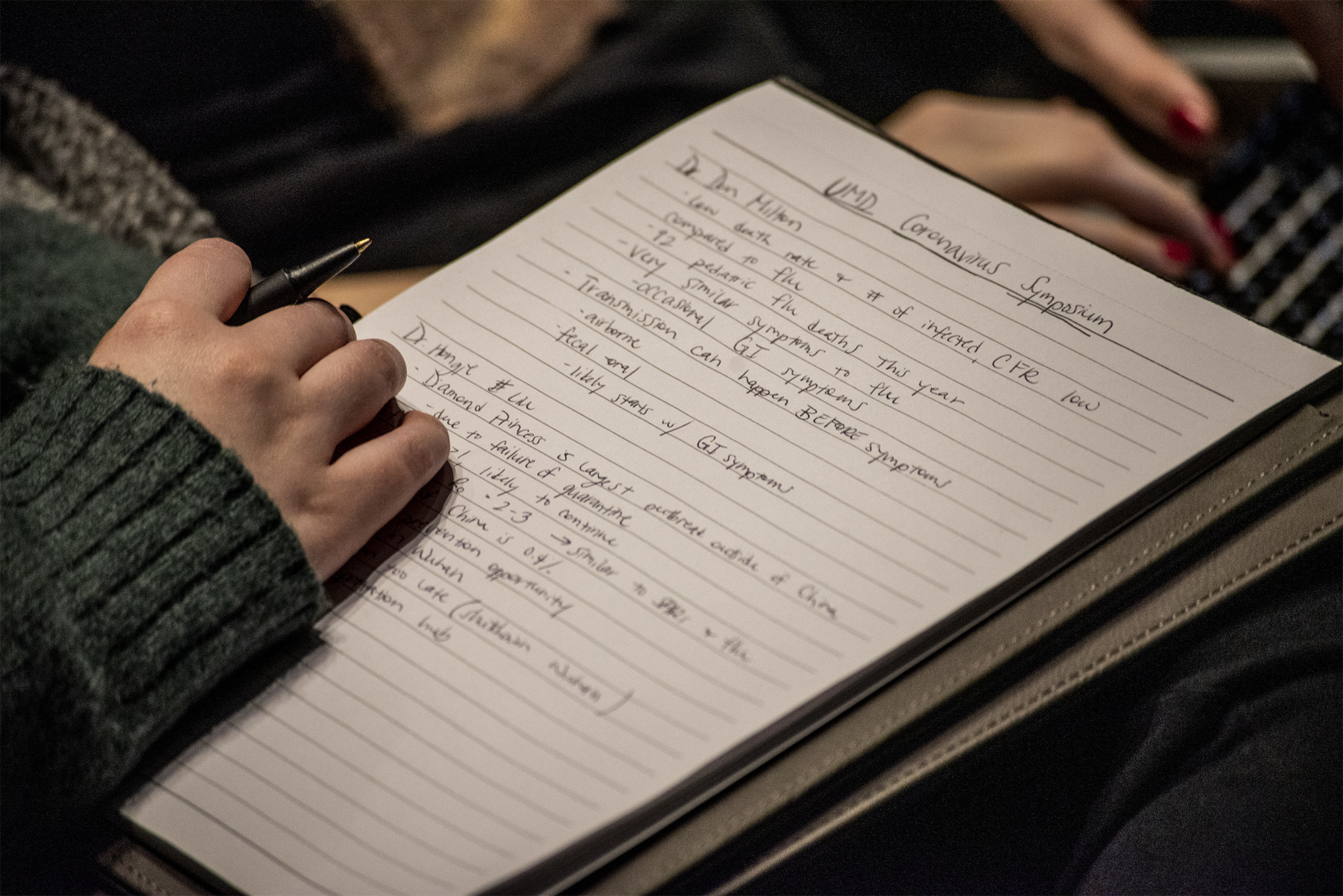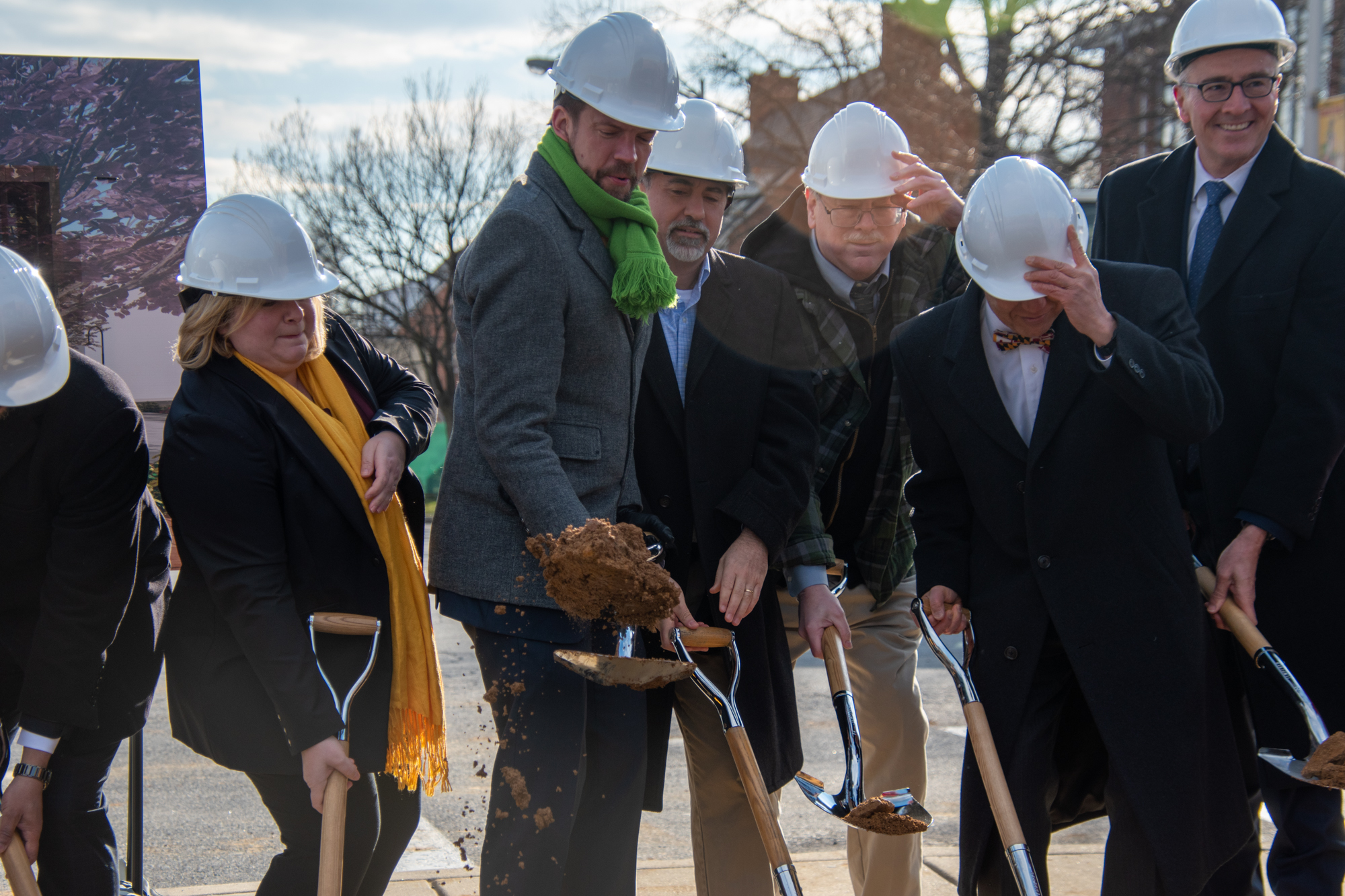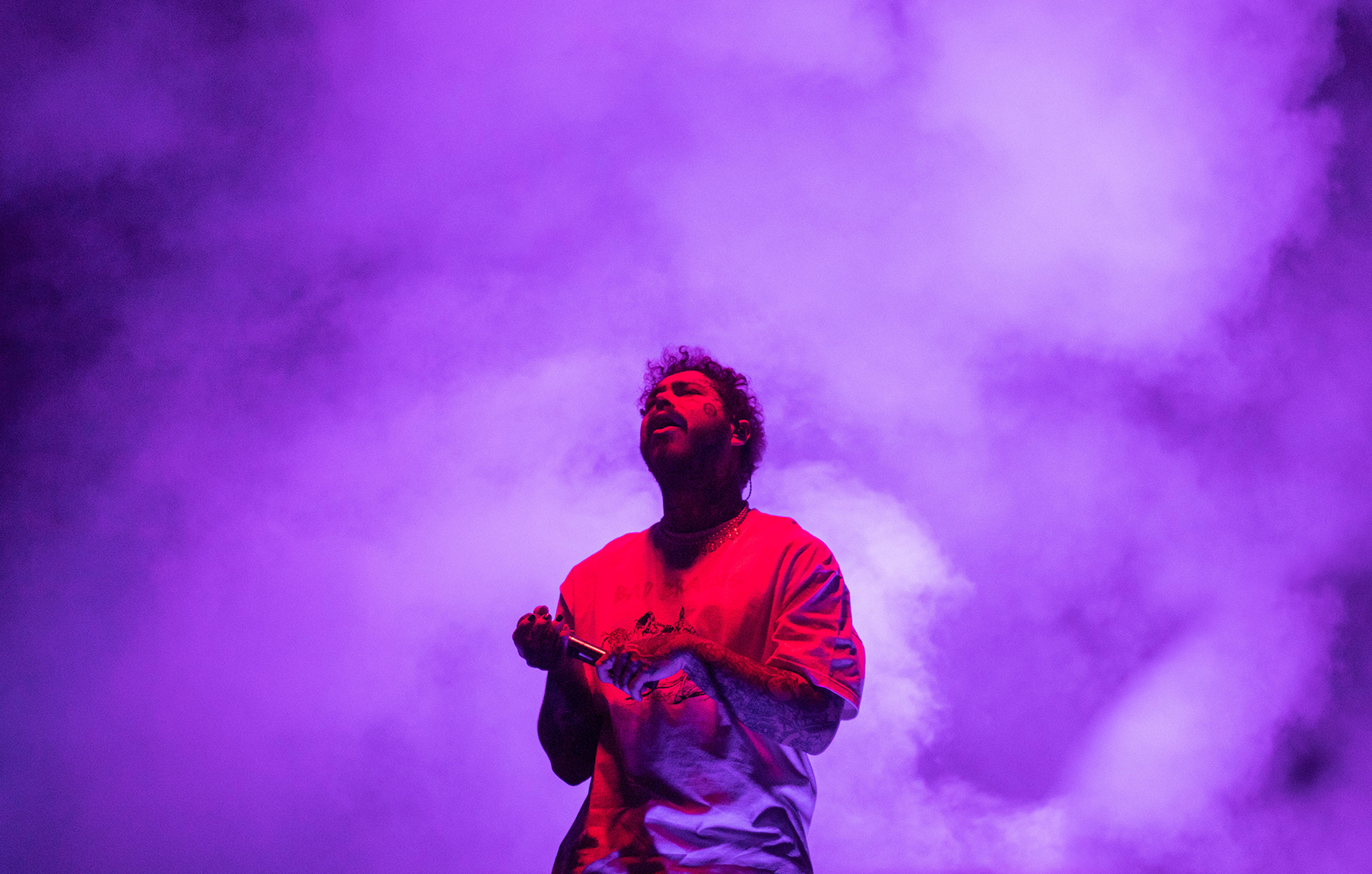 3. March
A lot happened in March.
On March 8, the Maryland women's basketball team won the Big Ten Tournament in Indianapolis. The team didn't know it at the time, but this would be its last game until November. The same day, the Maryland men's basketball team won a share of the Big Ten title. On March 9, The Diamondback released its last print edition ever.
On March 11, graduate students at this university demonstrated in solidarity with the graduate student strikers at the University of California, Santa Cruz. On March 12, the men's basketball Big Ten Tournament in Indianapolis was called off due to the coronavirus pandemic, and Maryland Gov. Larry Hogan held one of his first coronavirus press conferences. 
By March 13, students were already moving out of dorms, and on March 19 the University of Maryland canceled in-person classes for the rest of the spring semester, turning campus into a ghost town.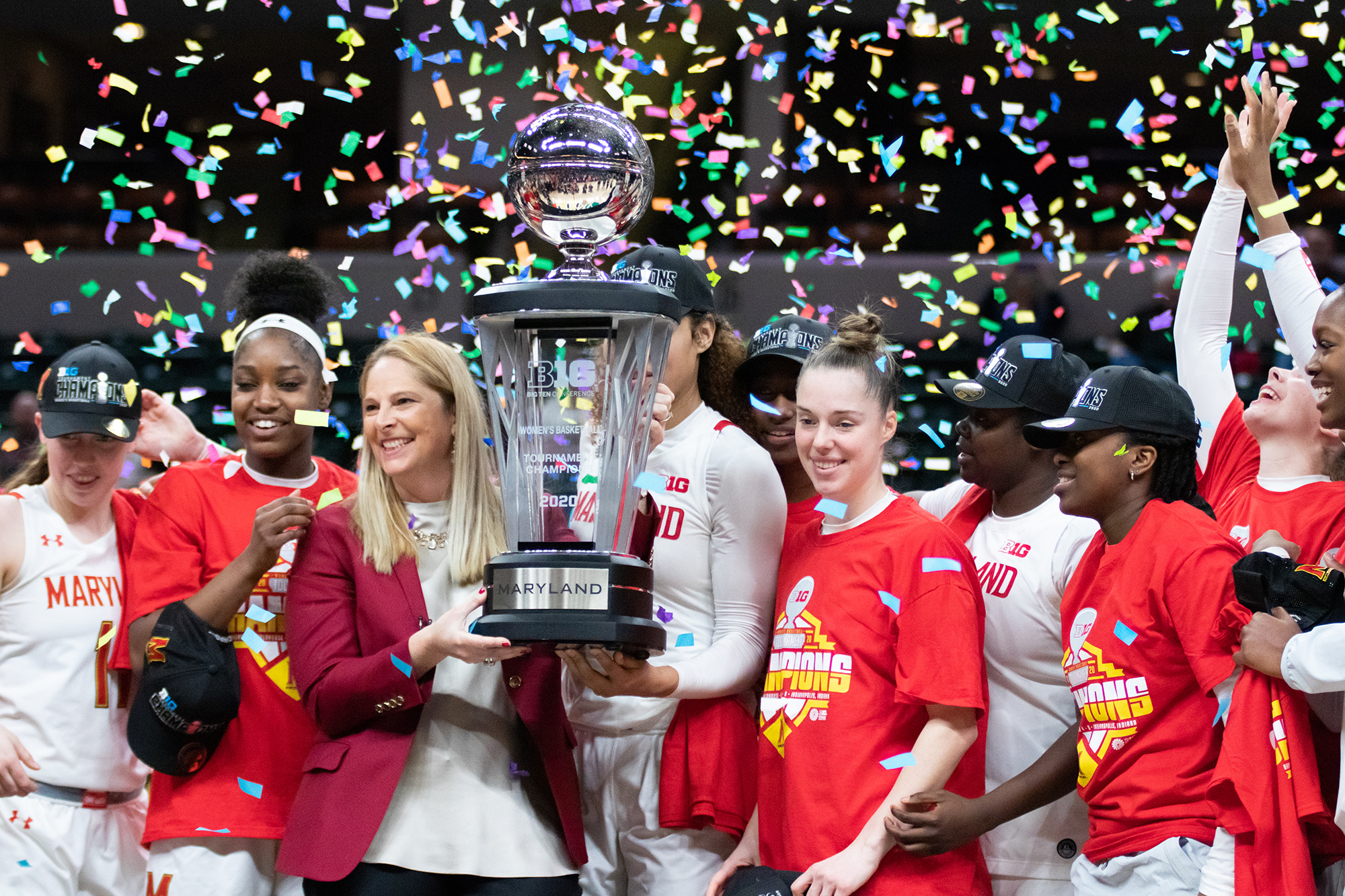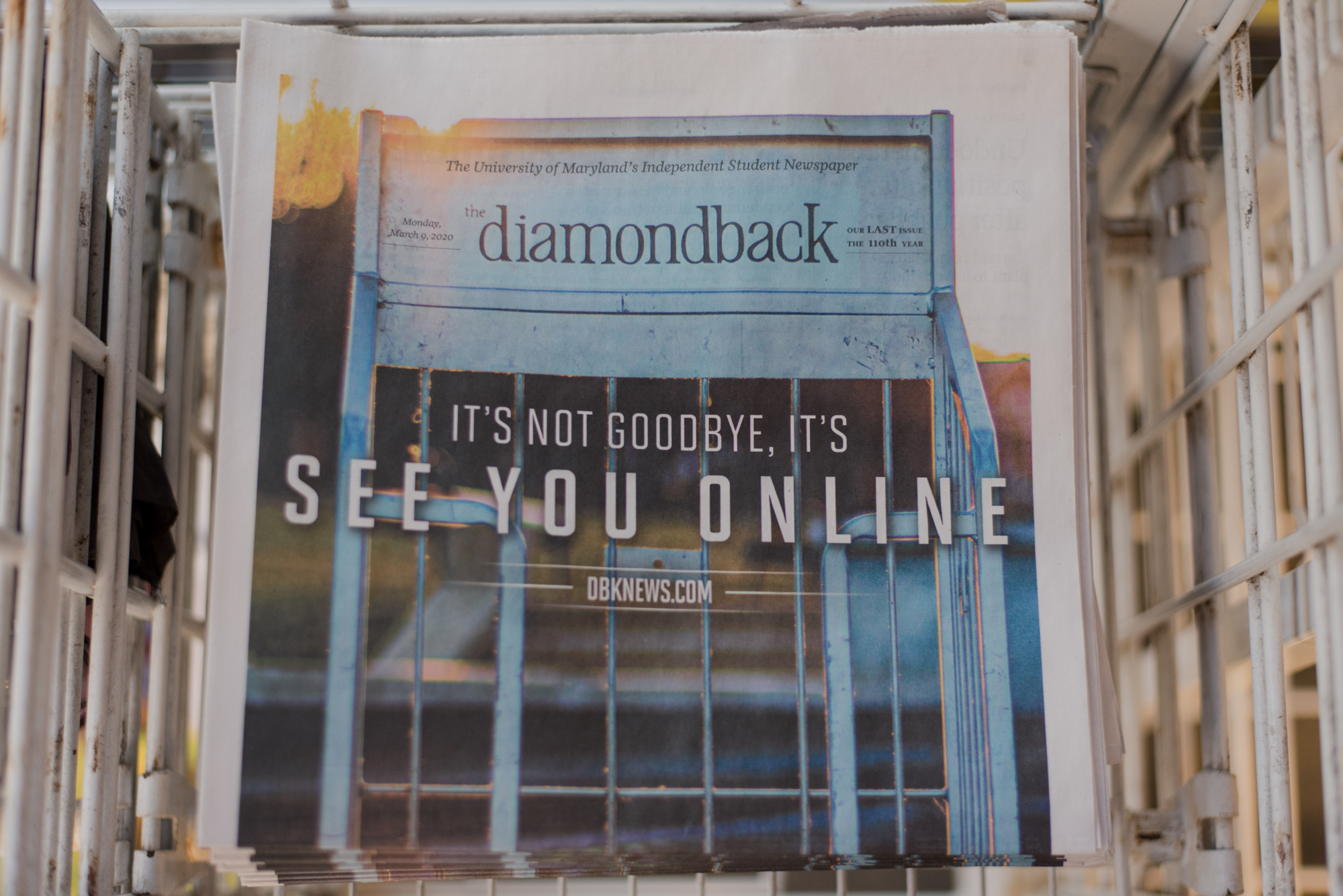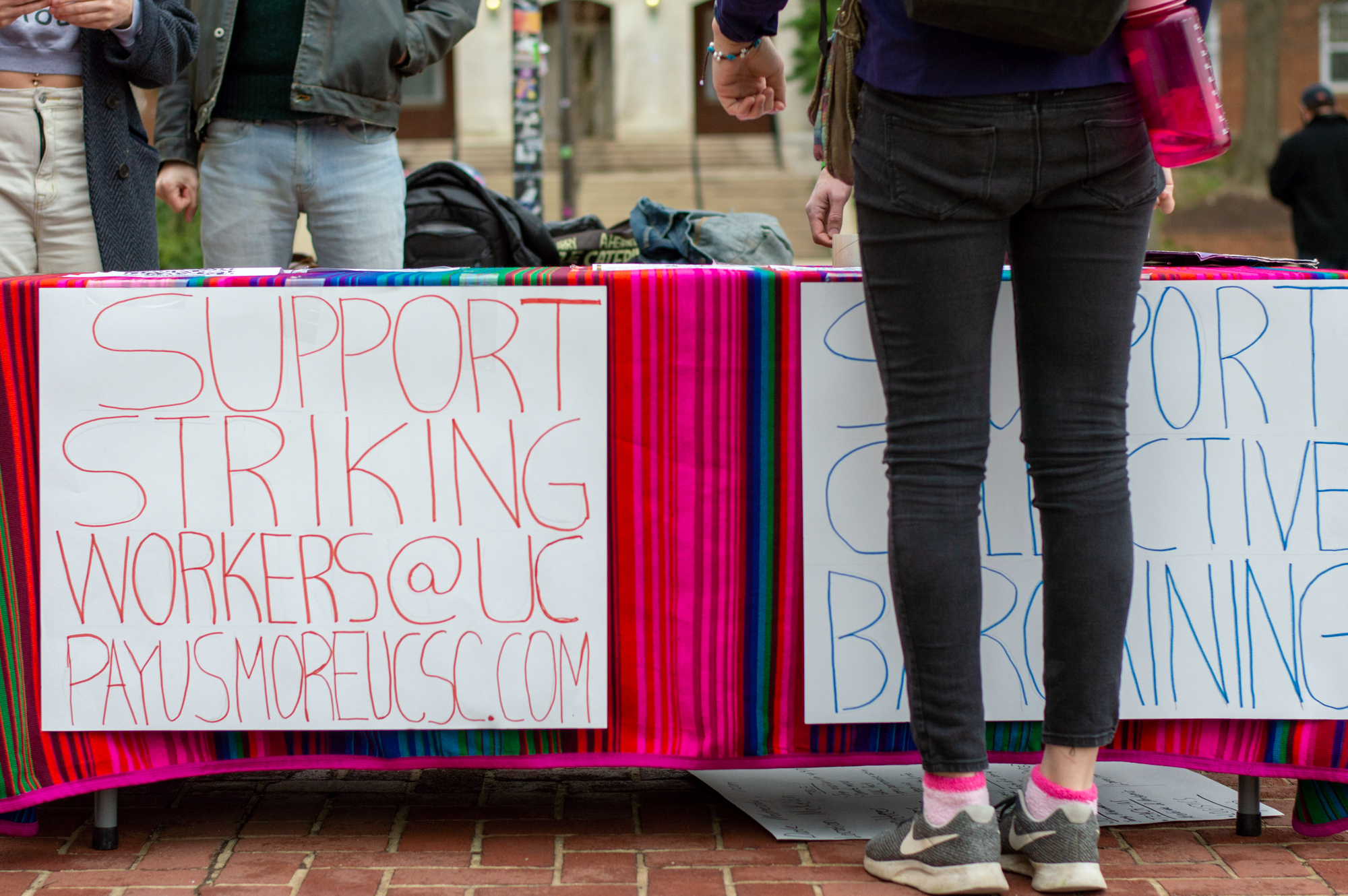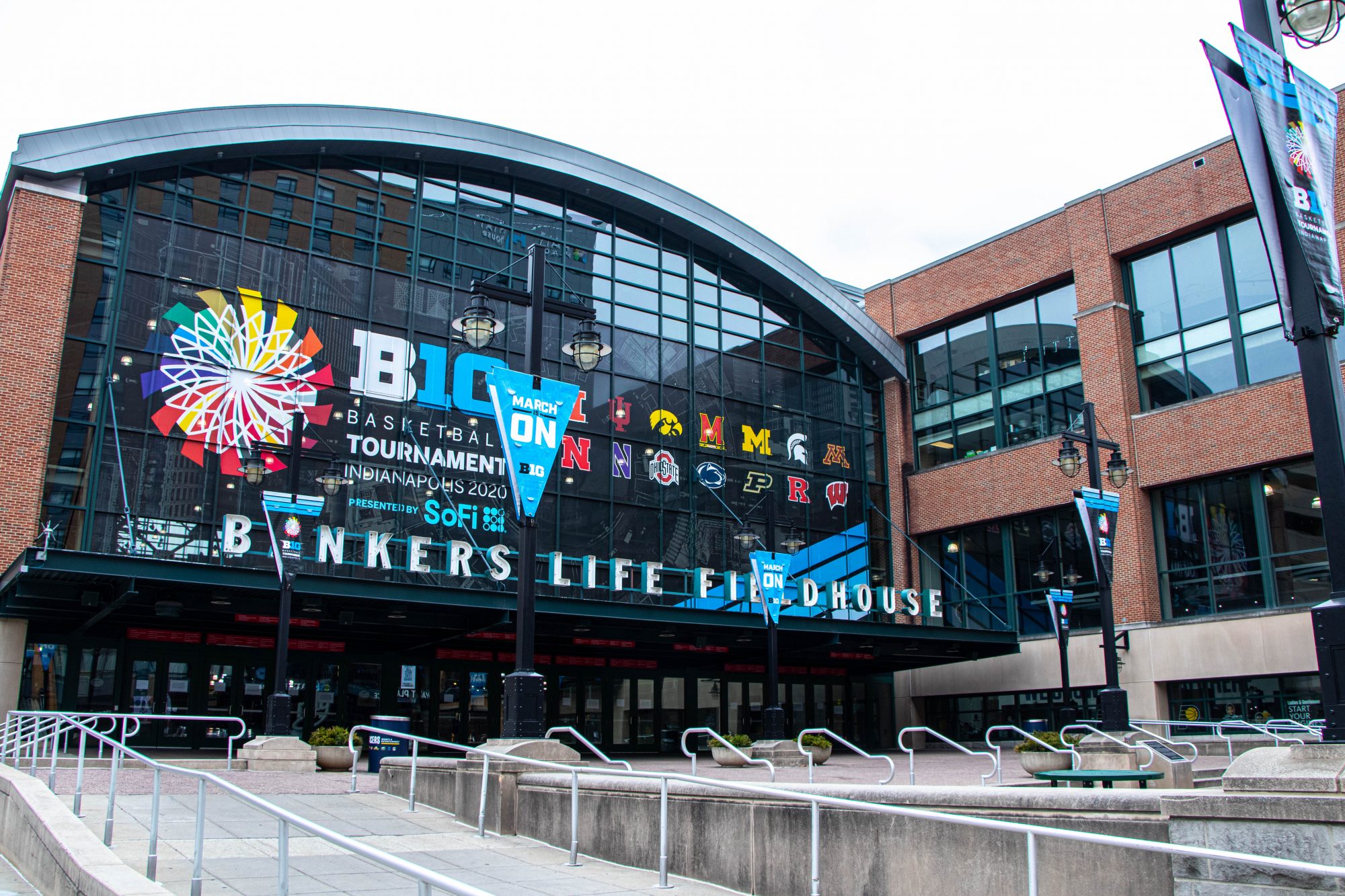 4. April
In April, amid the coronavirus pandemic, demonstrators took to Annapolis to protest Gov. Larry Hogan's lockdown and the College Park Metro station remained closed.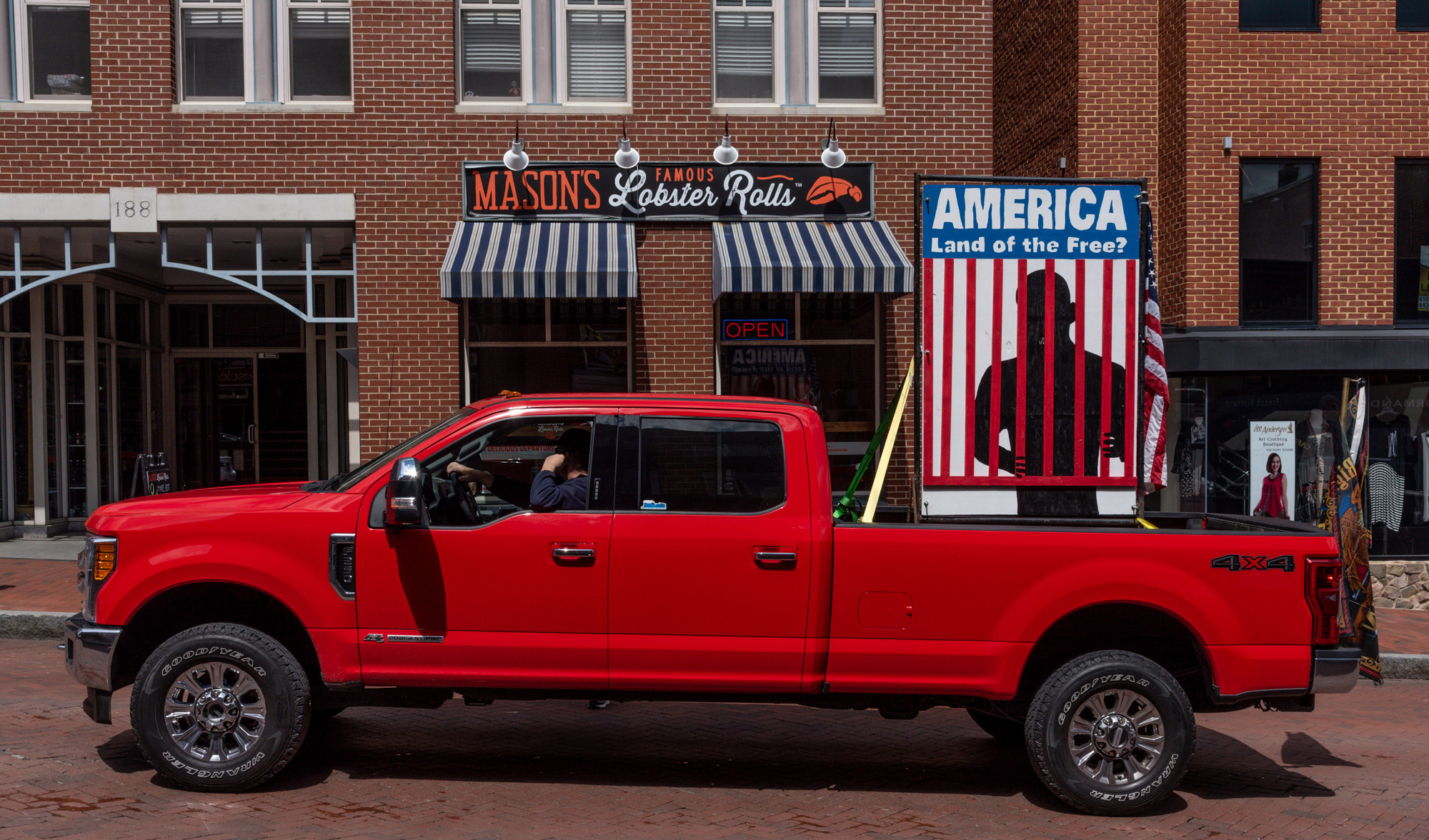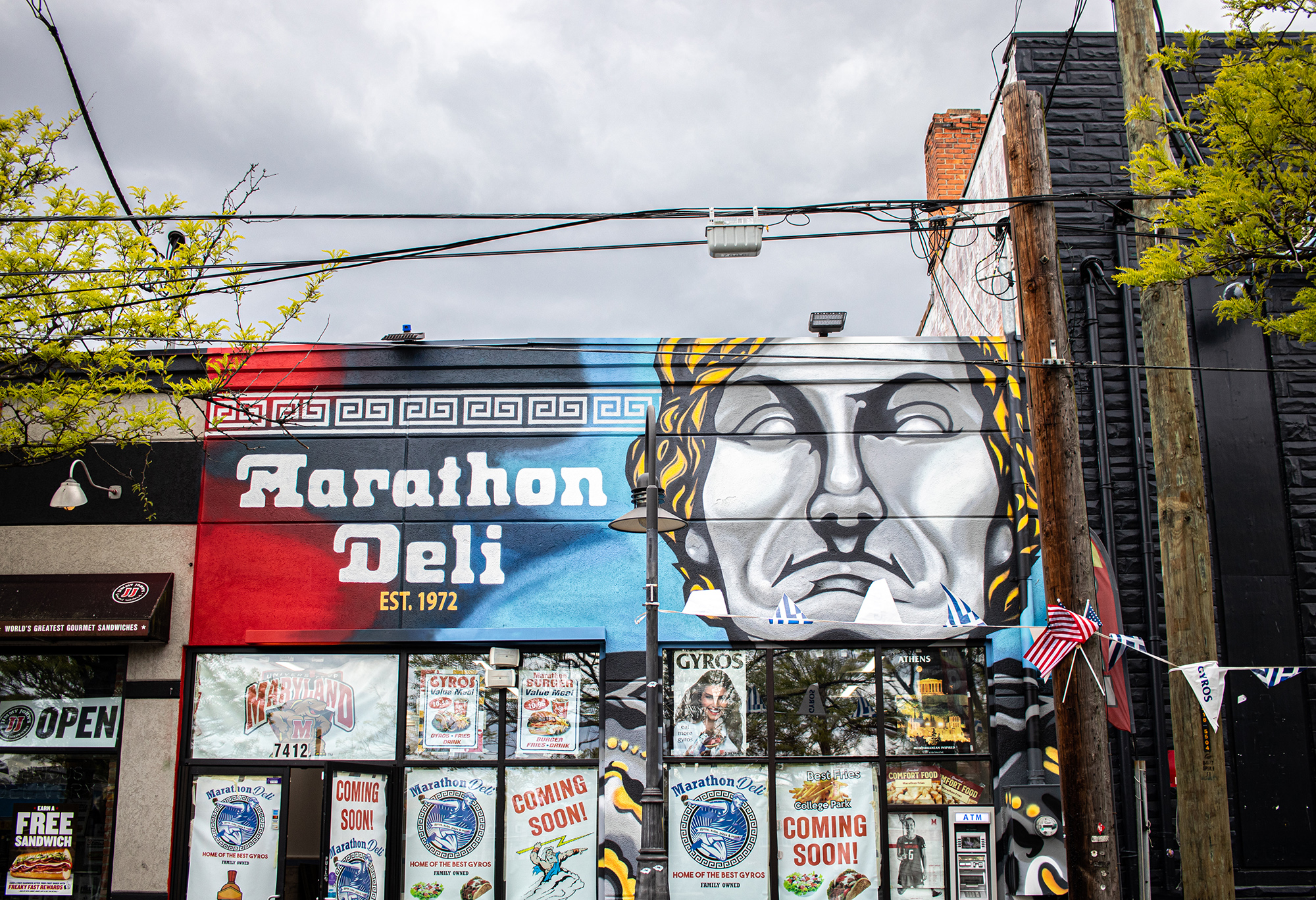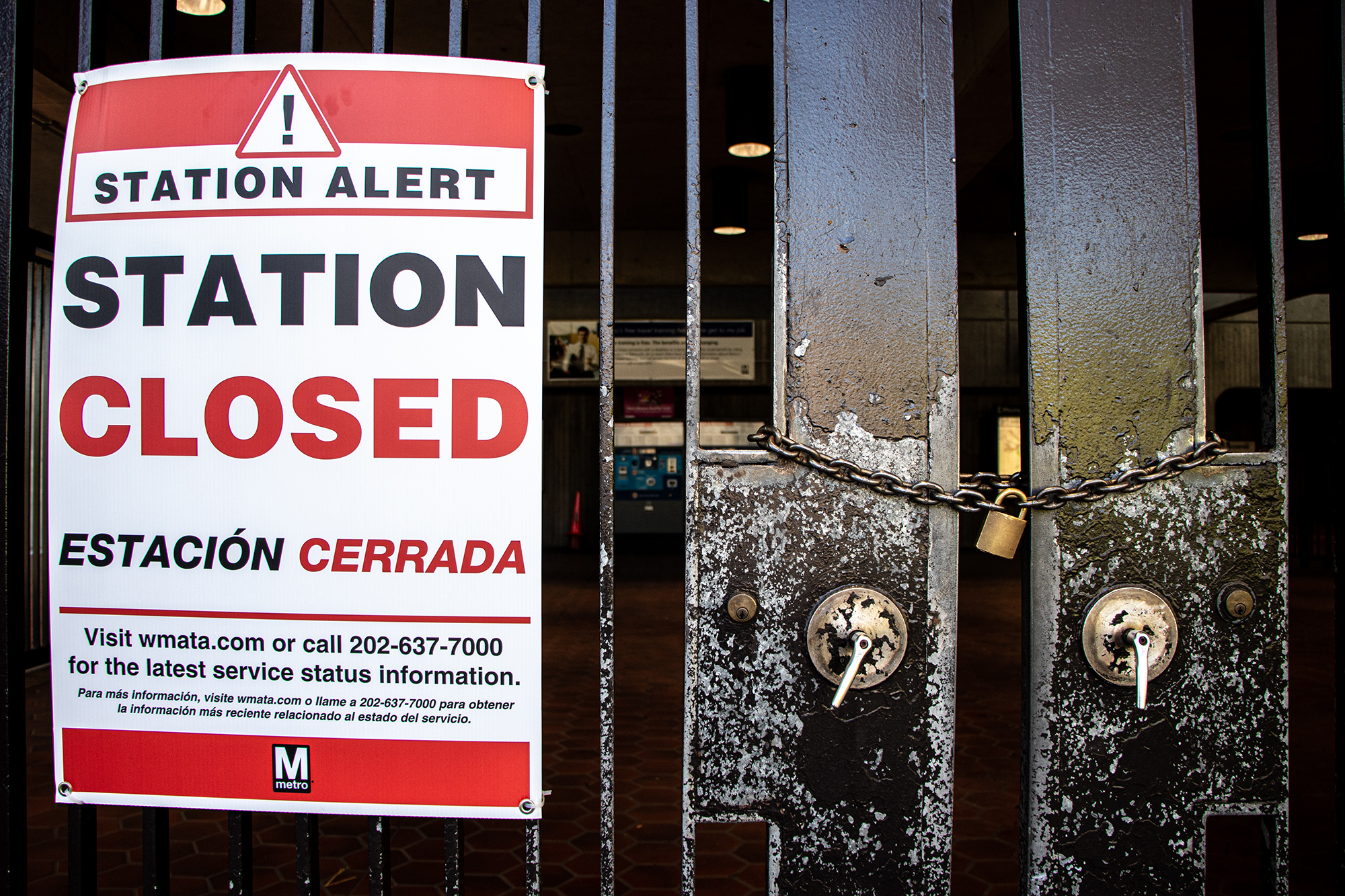 5. May
When it came time for our annual senior edition, we had to come up with a new style of cover that would commemorate the accomplishments of seniors, as all in-person graduation ceremonies and activities were canceled due to the coronavirus. For a day, photographers walked around campus and drove across several Maryland counties, taking pictures of seniors from this university. 
Also in May, the biking industry was booming amid the coronavirus pandemic. Though Laurie Lemieux, co-owner of Proteus Bicycles in College Park, feared that the pandemic would jeopardize her business, it had just the opposite impact.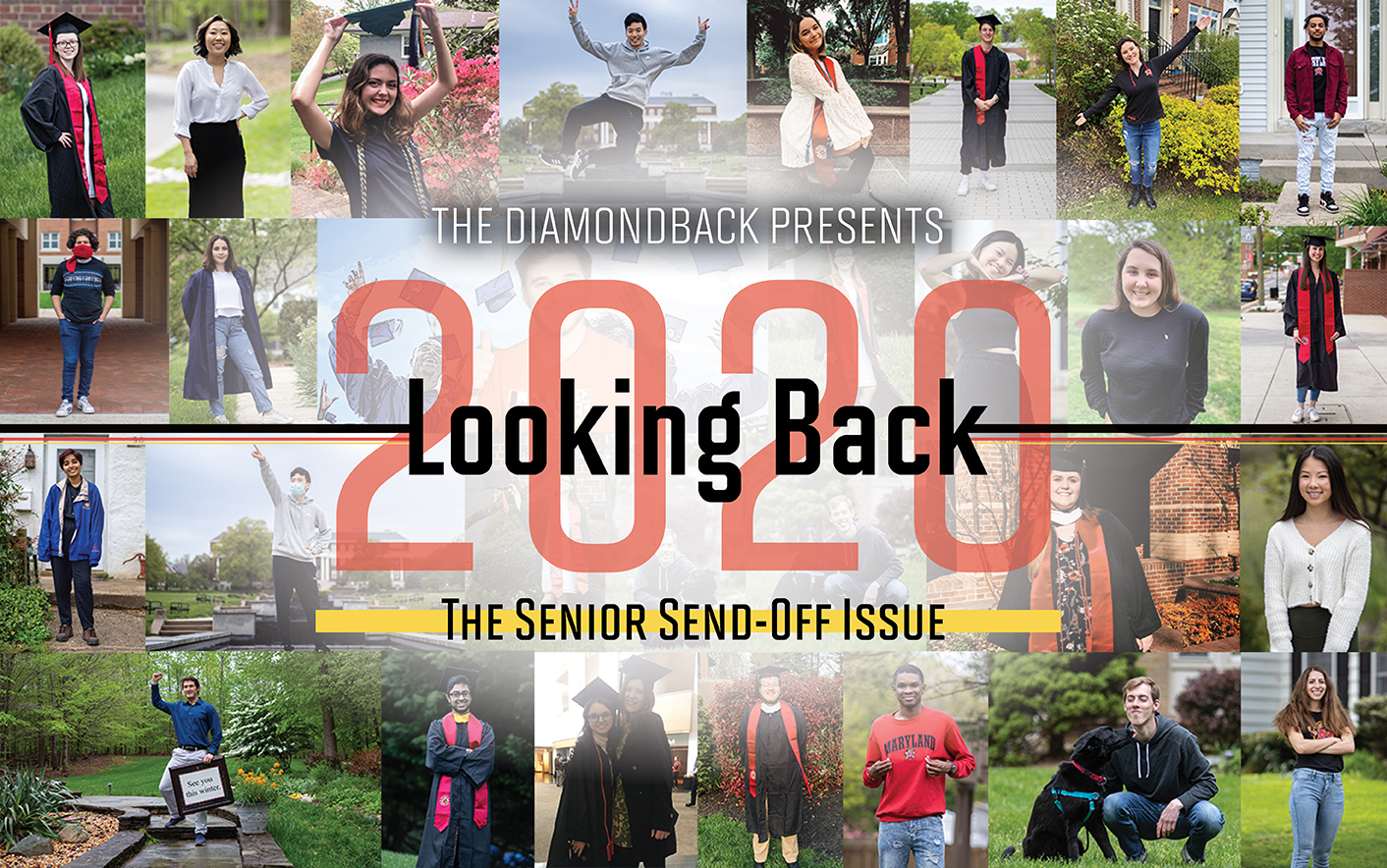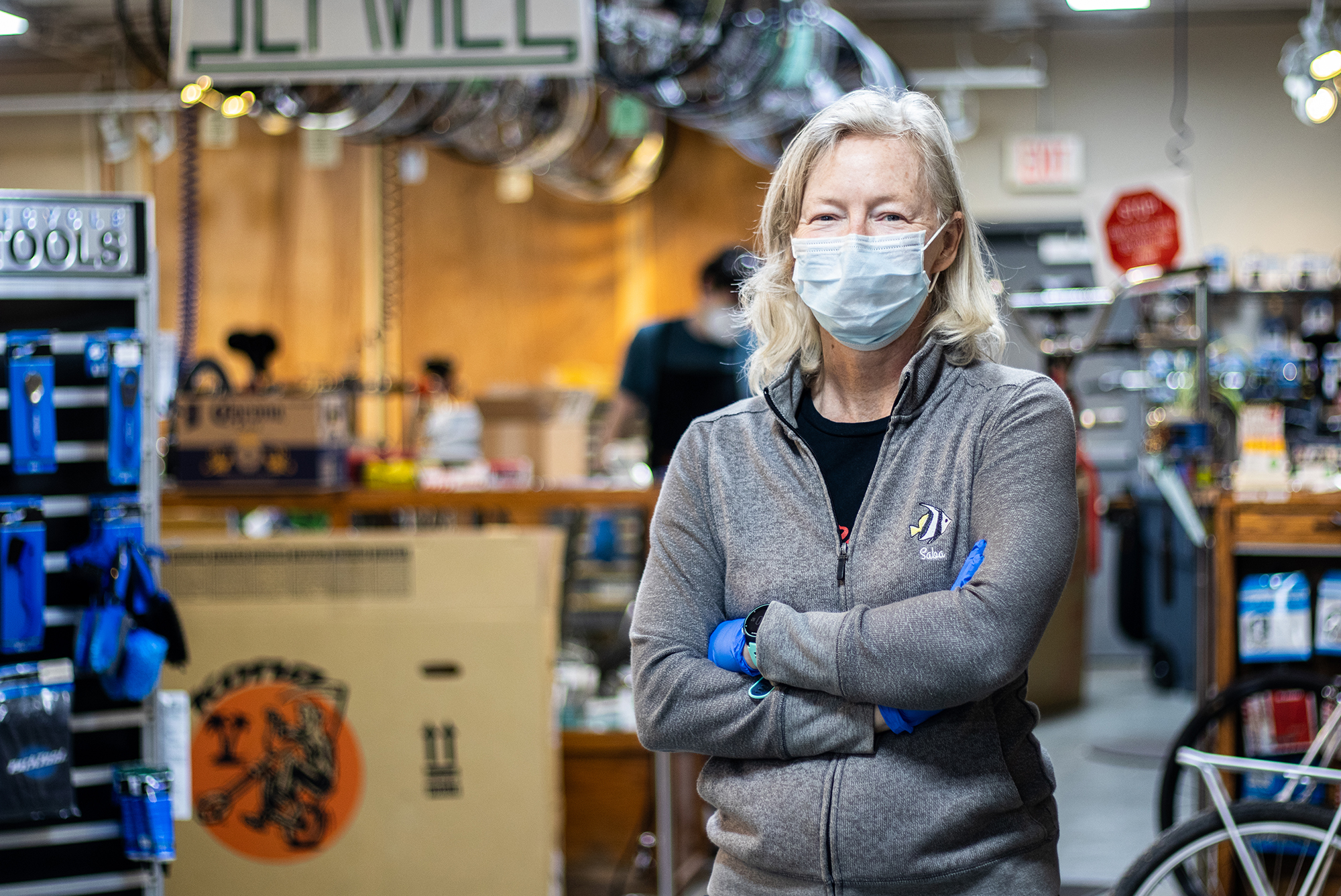 6. June
In June, the police killing of George Floyd, a 46-year-old Black man, initiated Black Lives Matter protests around the country. Among many issues, protesters pushed to abolish the police. And on university campuses, students also highlighted the ways institutional racism plays out in the academic arena. Diamondback photographers documented many protests throughout the summer, including several on the University of Maryland's campus.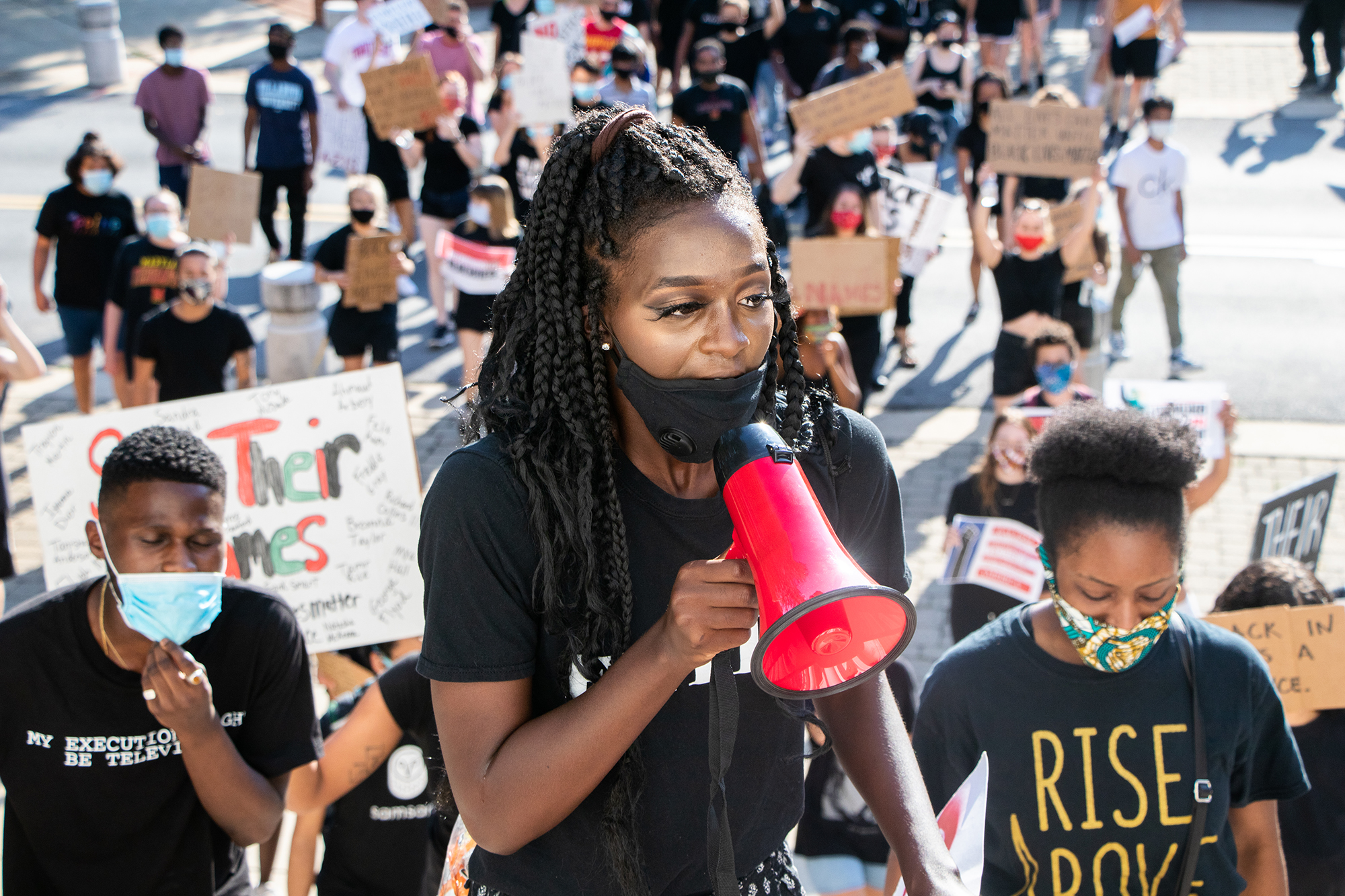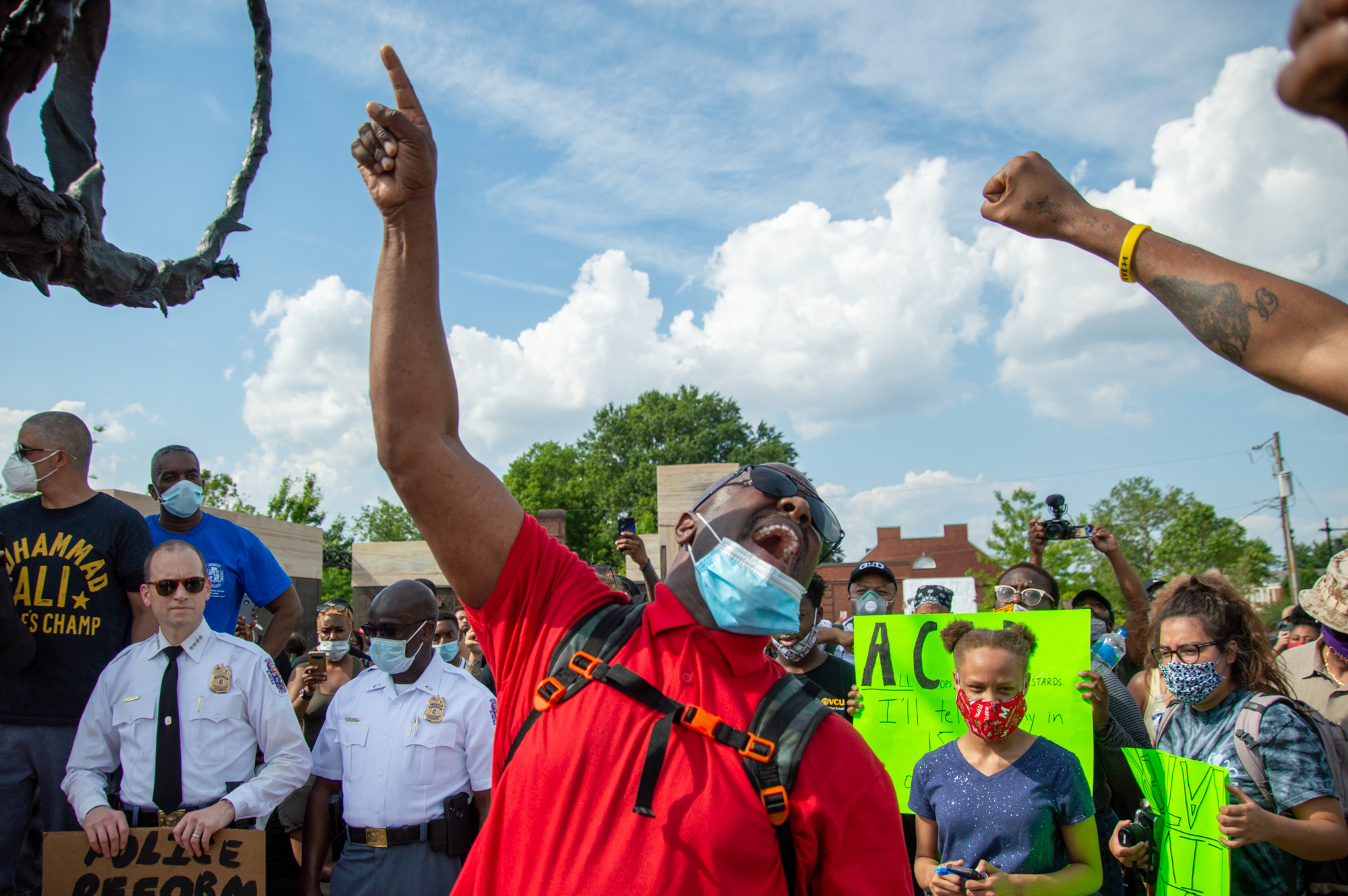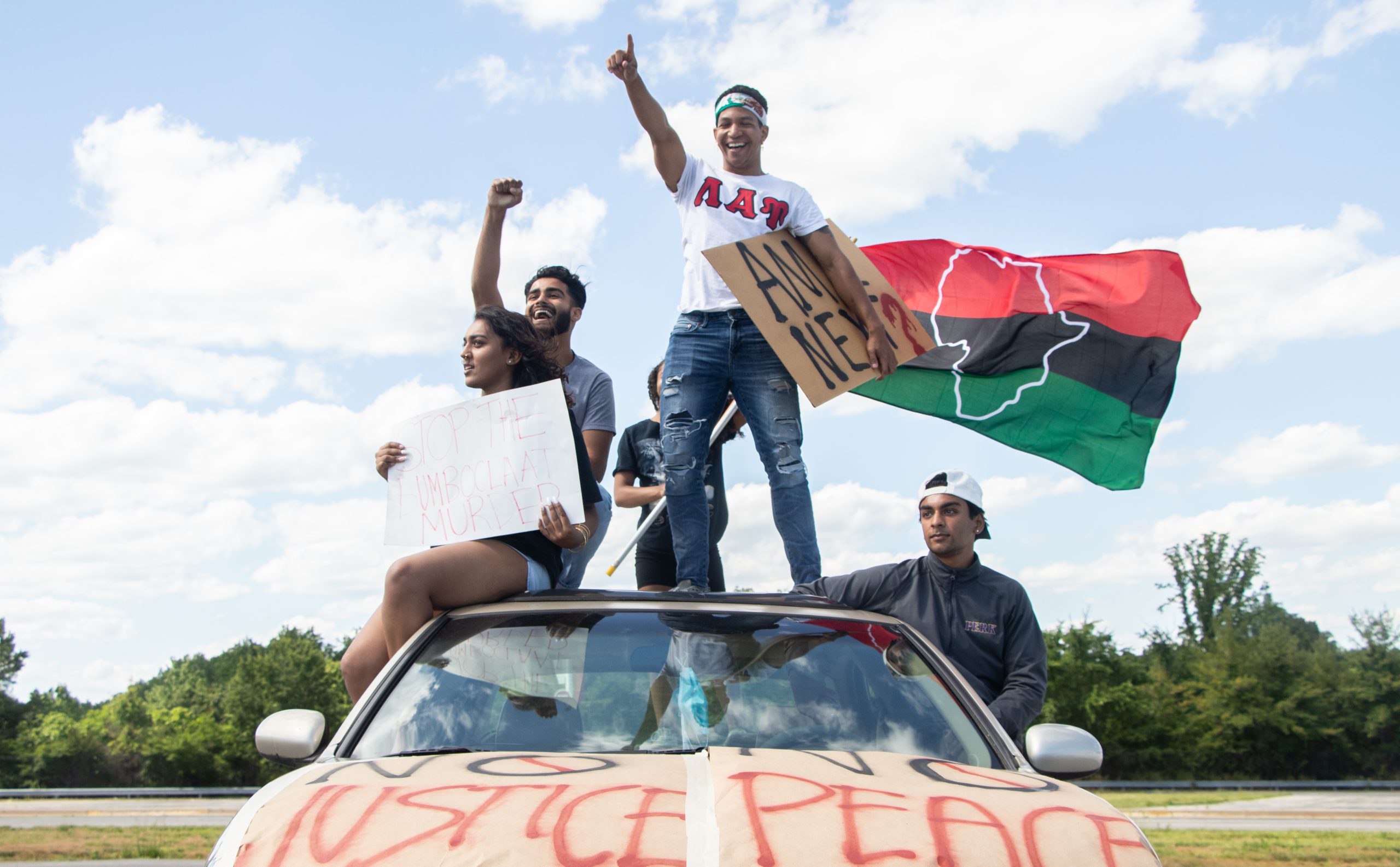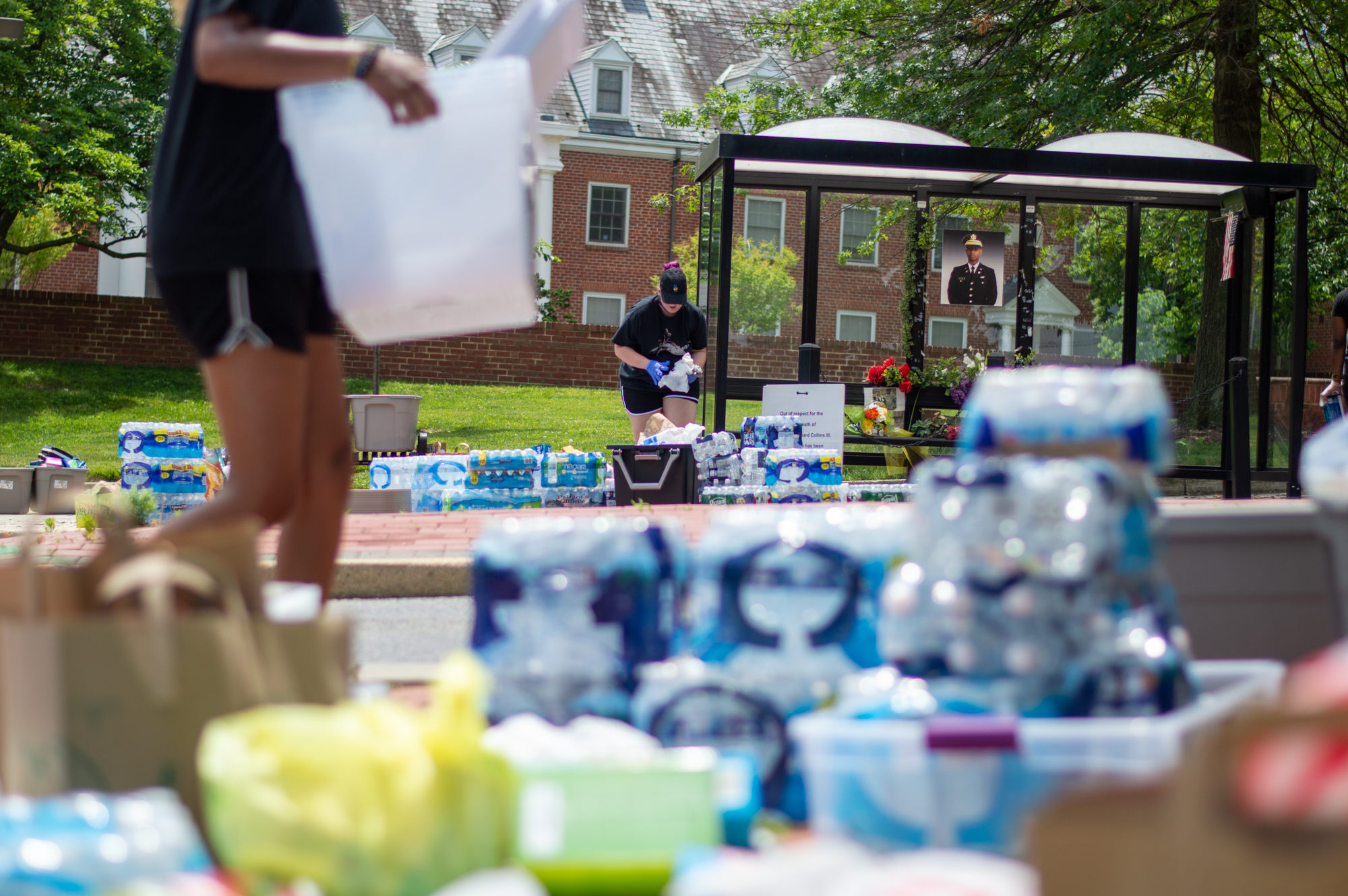 7. July
In late June, the University of Maryland shut off air conditioning in multiple dorms, prompting several employees to seek medical attention after working without air conditioning. Housekeeper Maria Ayala, pictured below, was one of these employees. Also in July, The Diamondback published a feature on the journey of Brandon, a DACA recipient and University of Maryland student.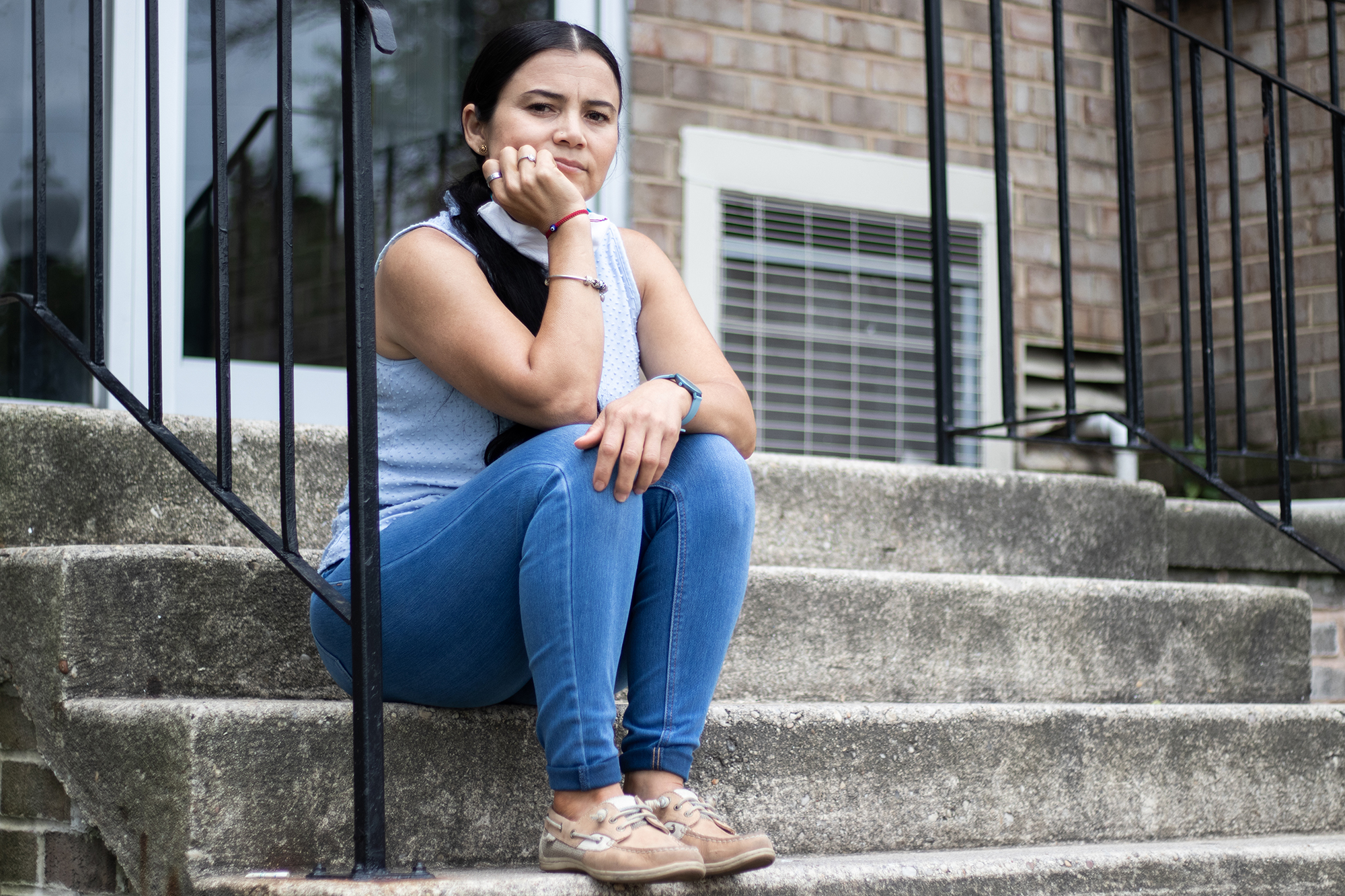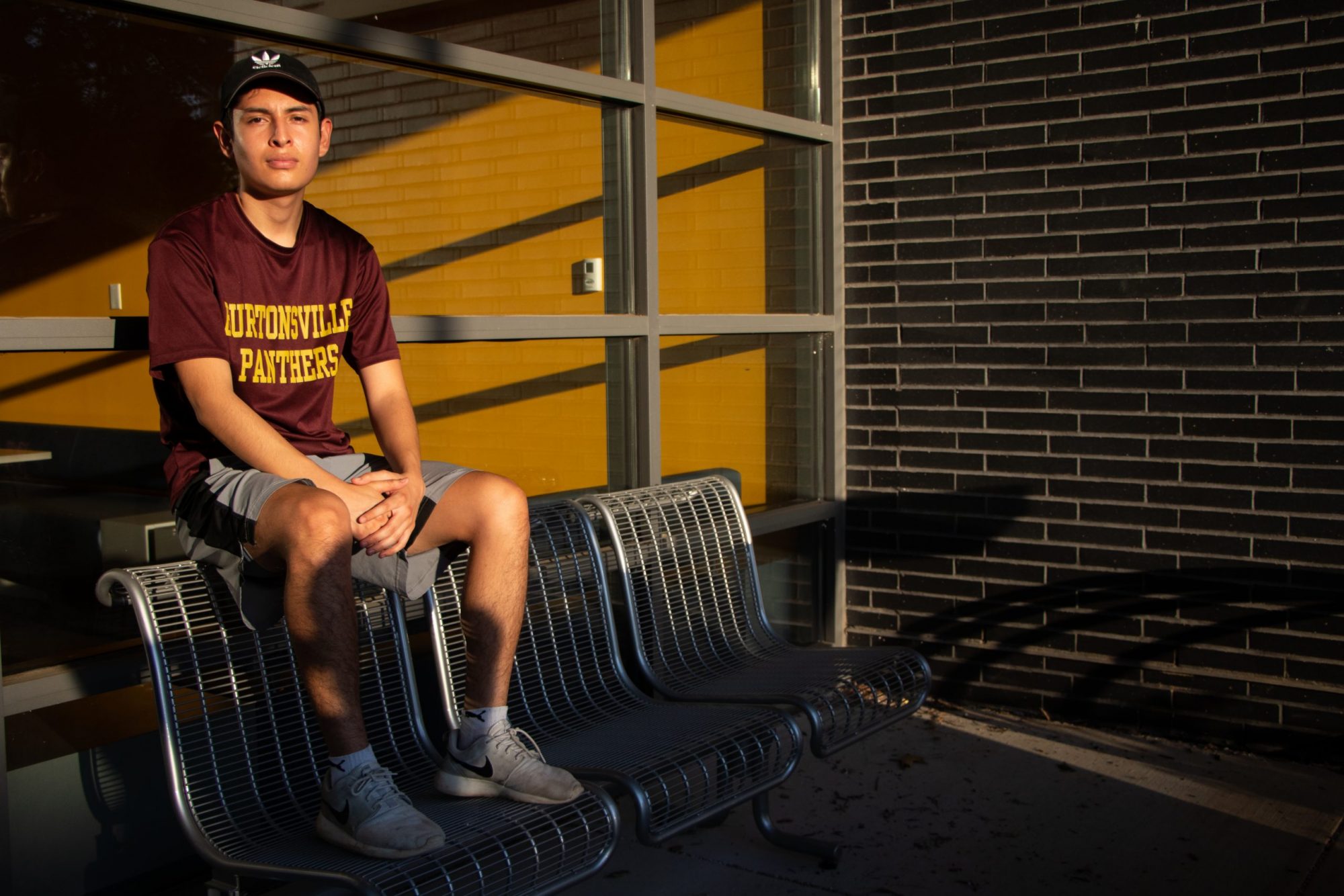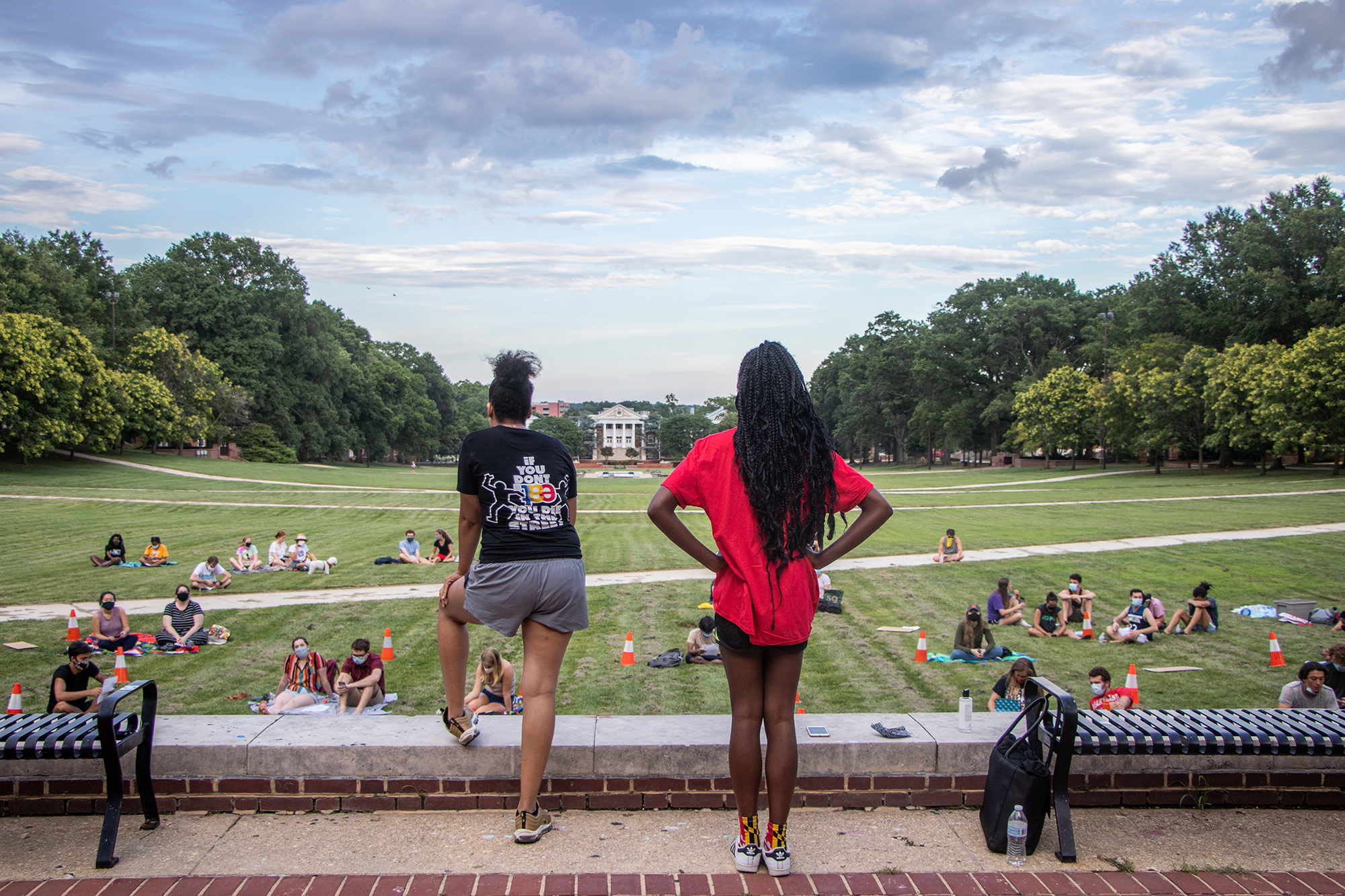 8. August
In August, University of Maryland students organized a car caravan to protest the university not letting them terminate their South Campus Commons and Courtyards leases. Thousands of people, including University of Maryland students, flocked to Washington, D.C., for the March on Washington 2020, and parents wondered how they would arrange child care amid the coronavirus pandemic.
Current University of Maryland students and Howard County Public School System alumni organized an Antiracist HOCO initiative, and some students at this university returned to the campus.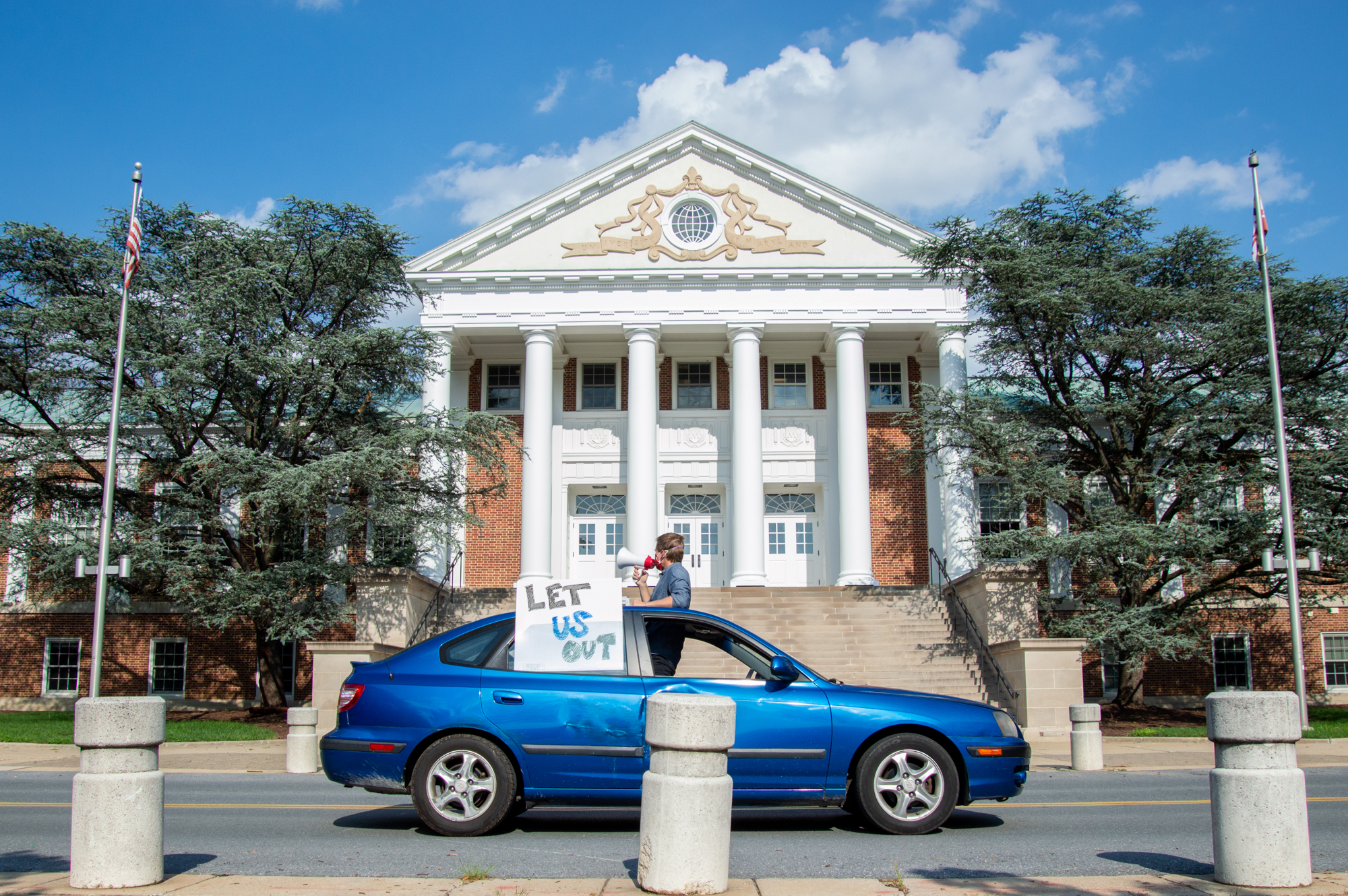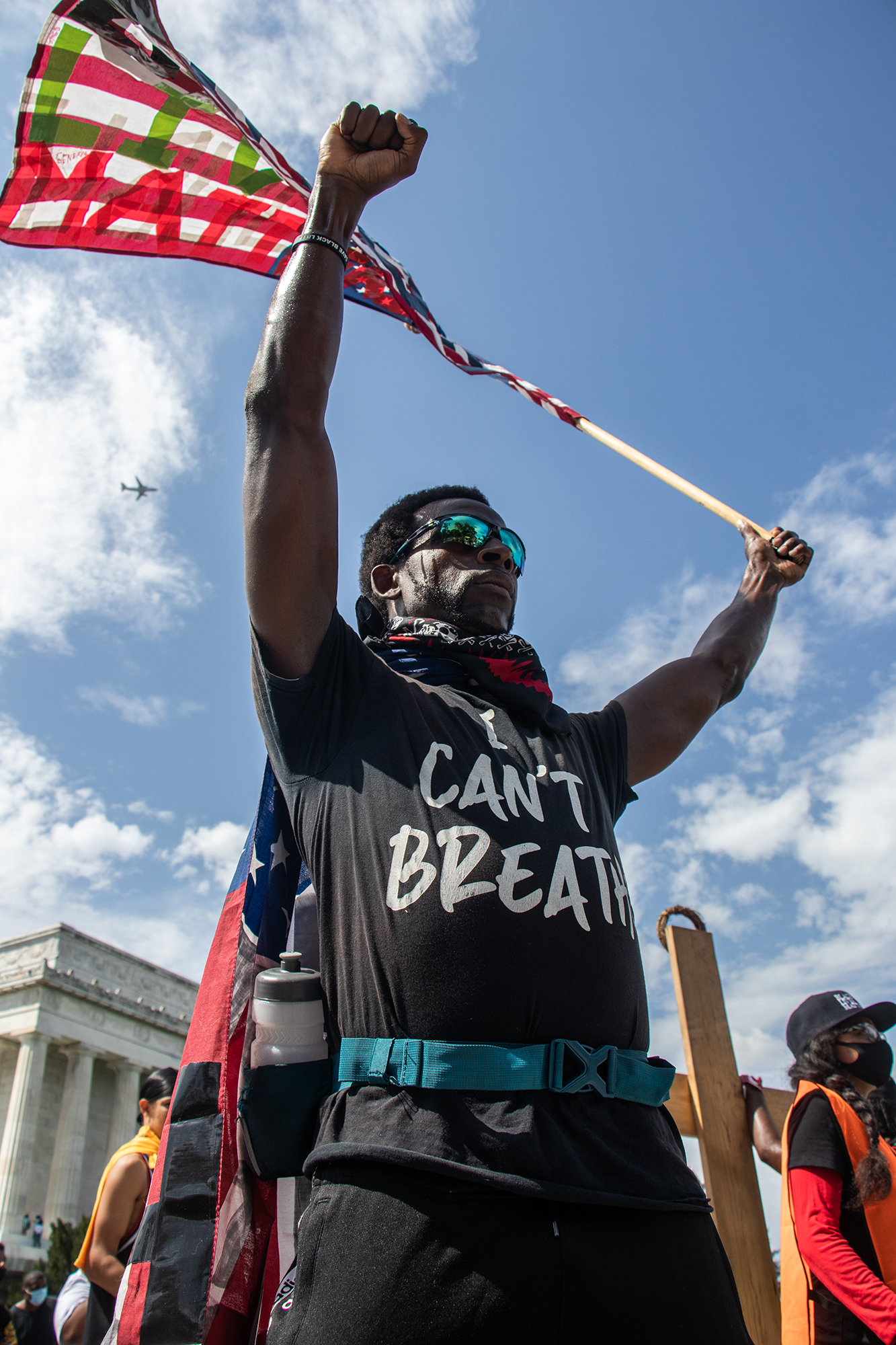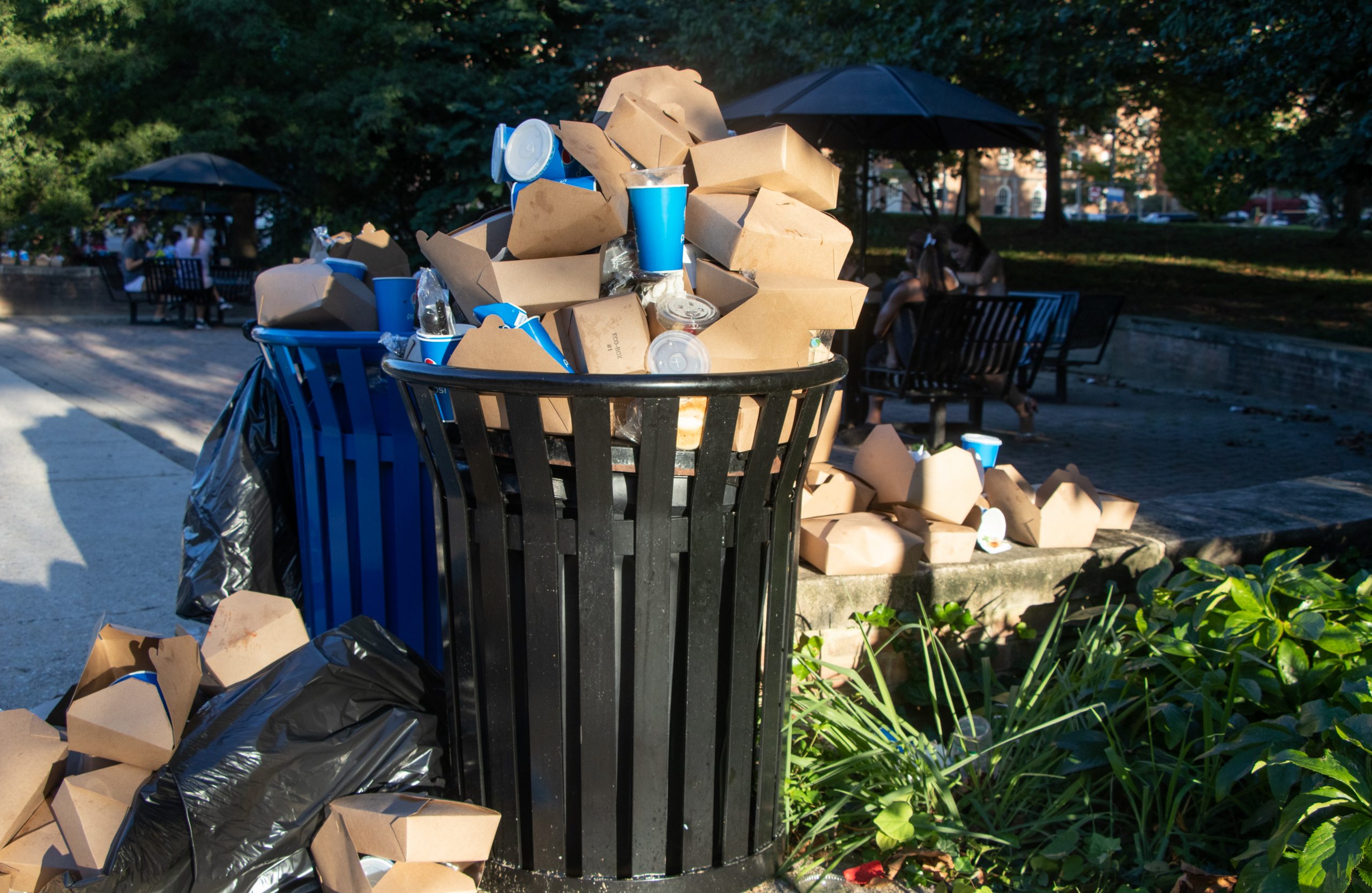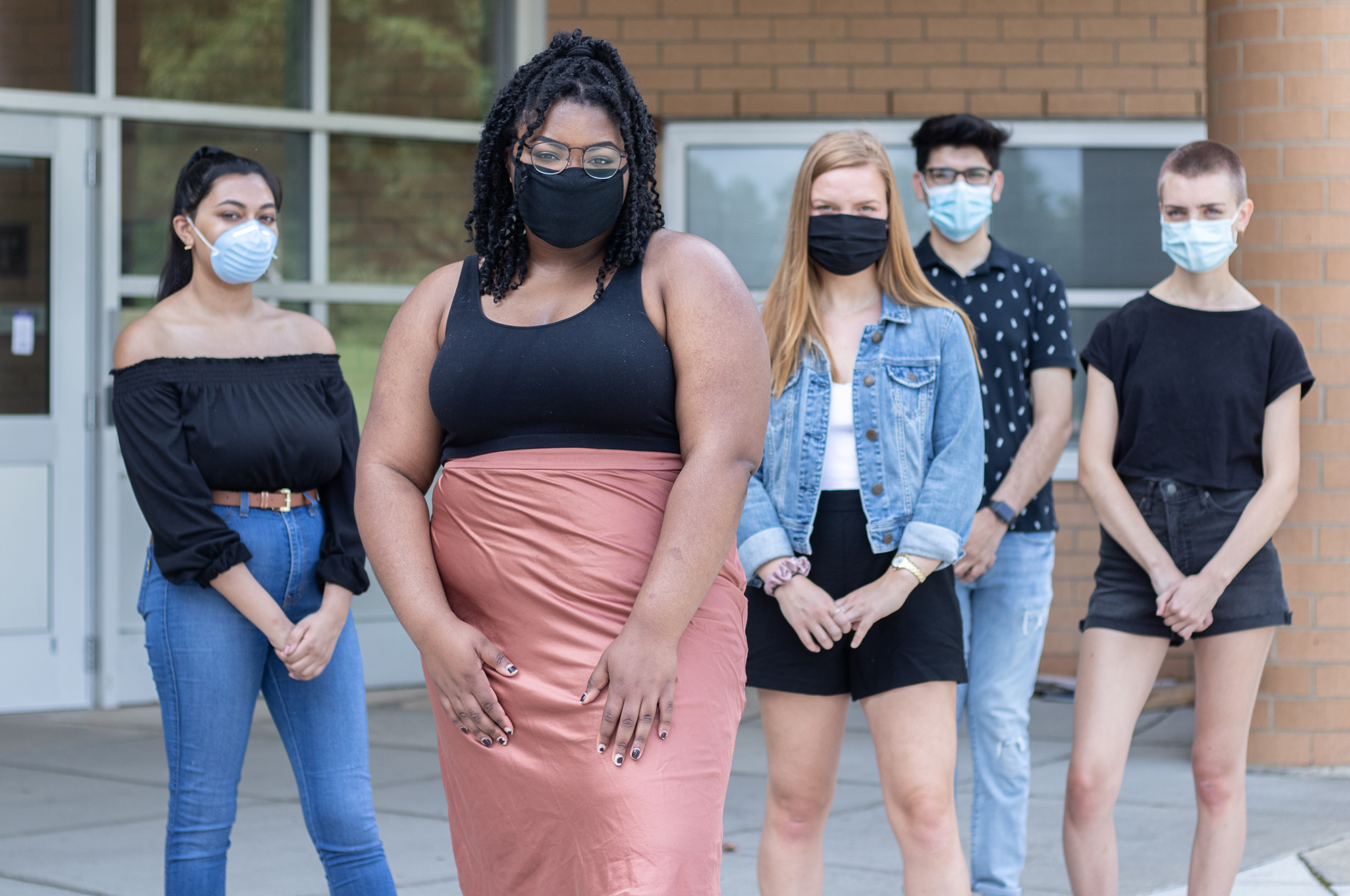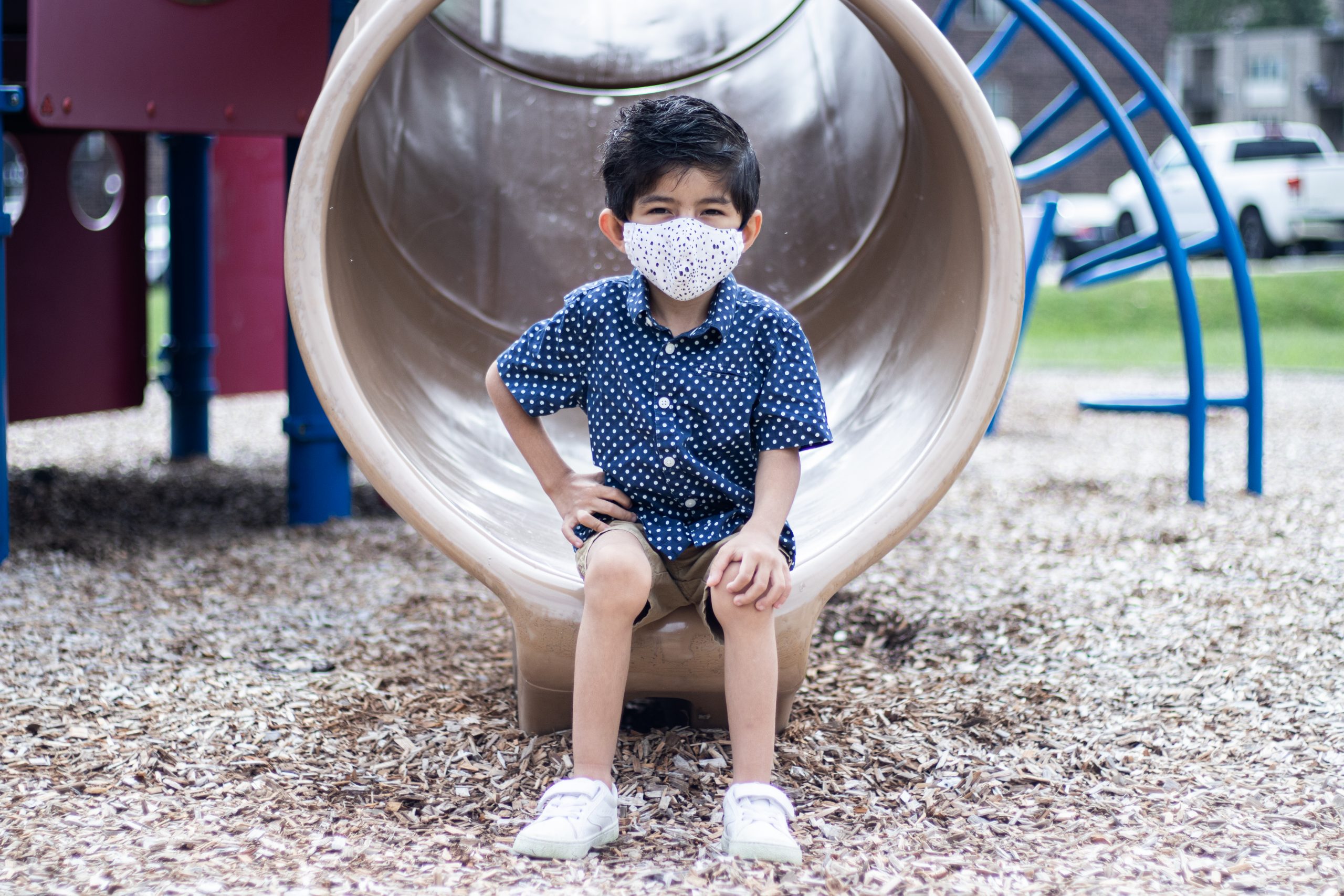 9. September
In September, photographers captured coronavirus testing at Maryland Stadium, a powerful College Park flood and the erection of the second "M" circle.We also played around with Zoom photography for sources we couldn't photograph in-person and documented the start of in-person classes and the alternative methods of exercise students found amid the coronavirus pandemic.Assistant photo editor Joe Ryan took a series of photos of Lakeland, a historically Black neighborhood in College Park which was devastated by gentrification in the early 1970s, for Clara Niel's feature on its history.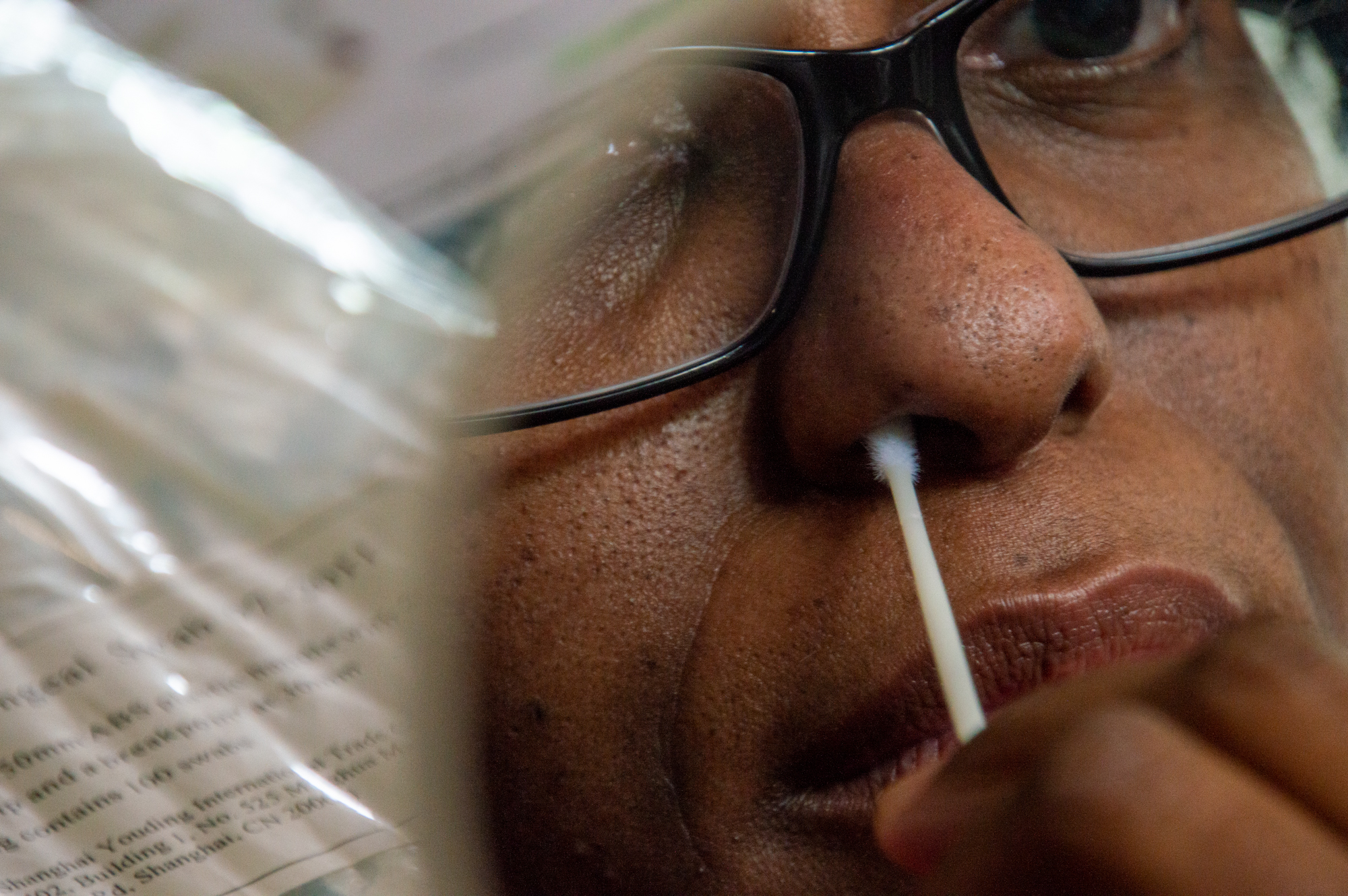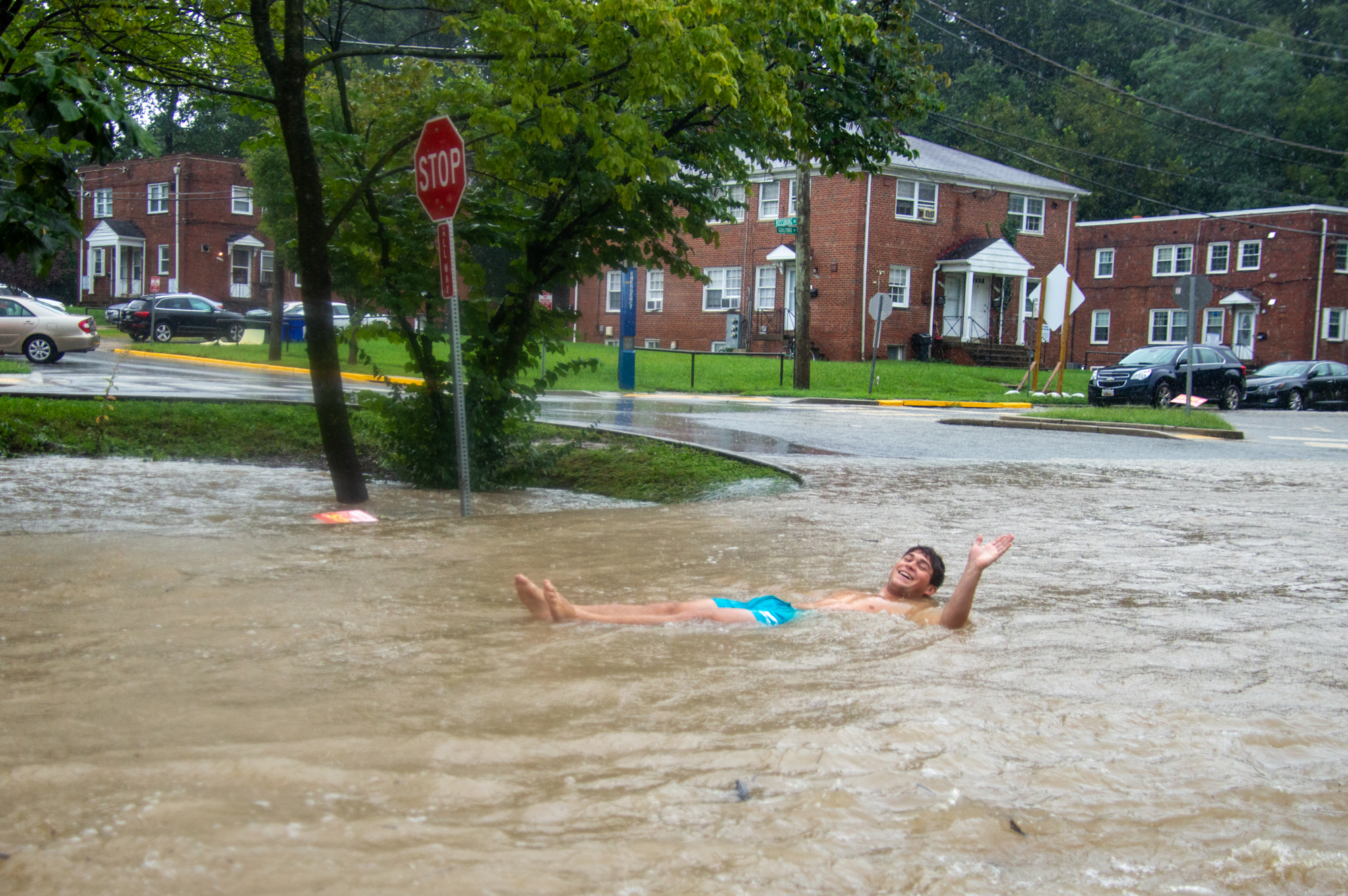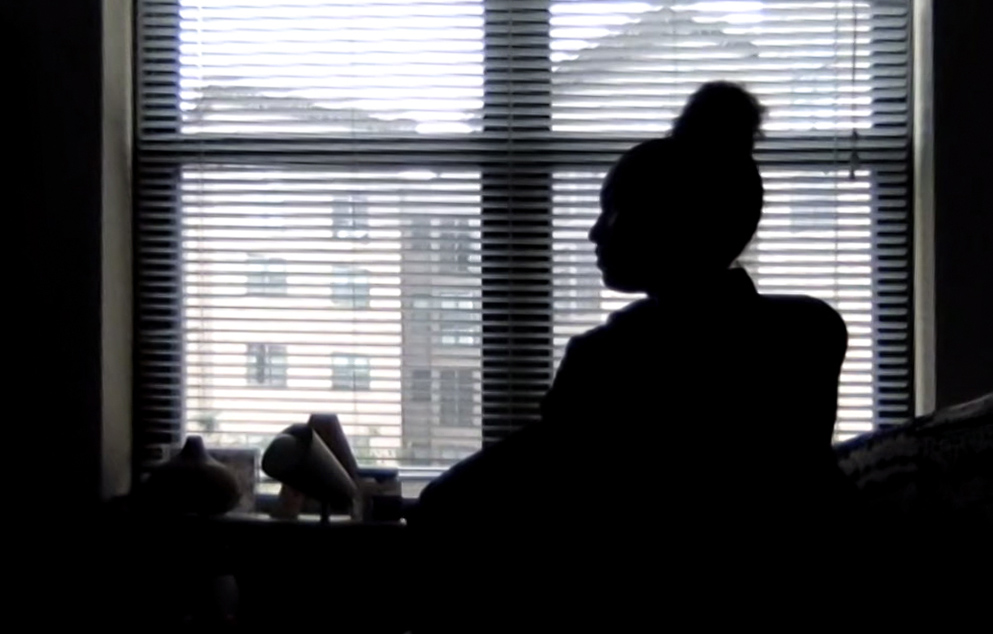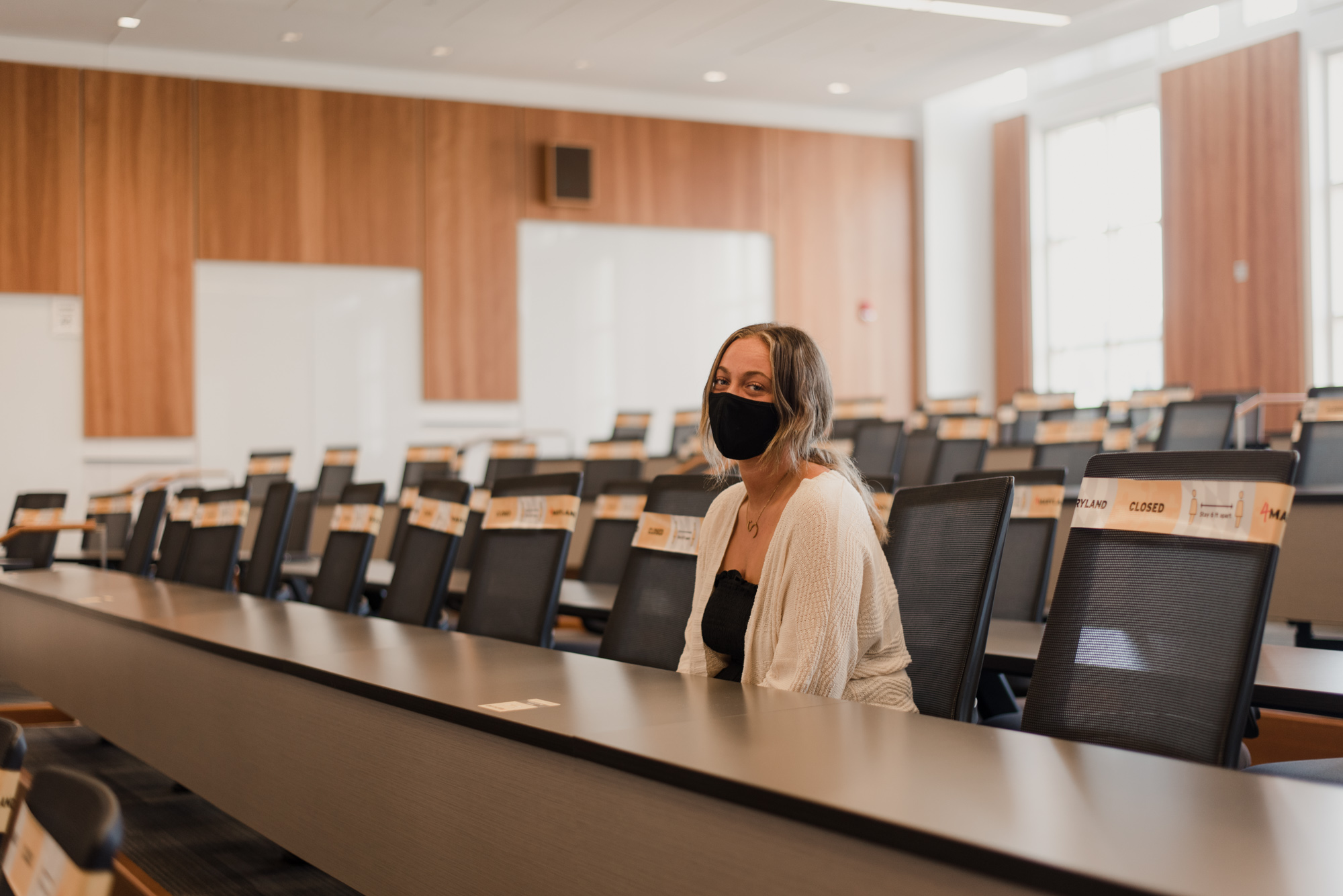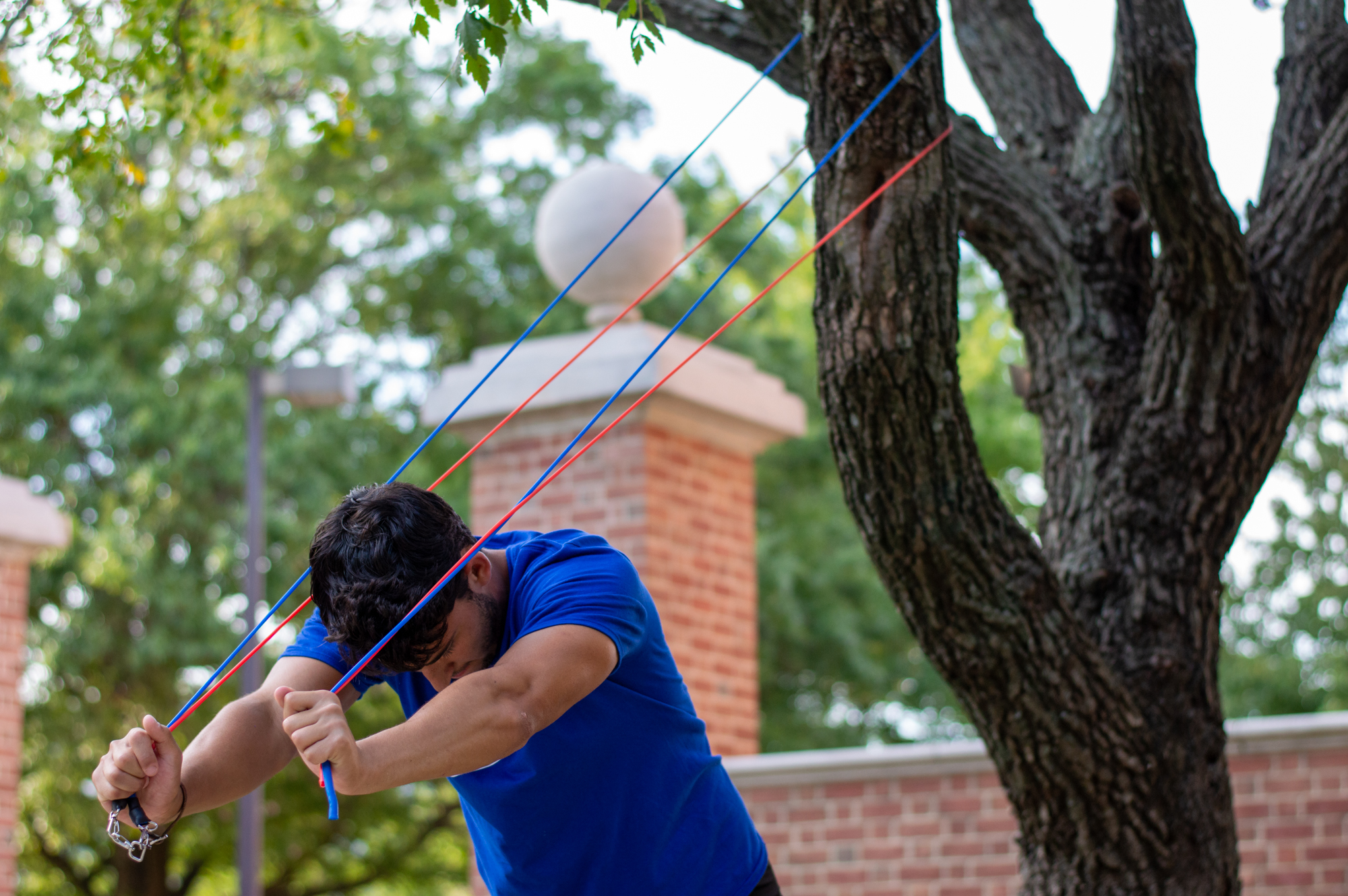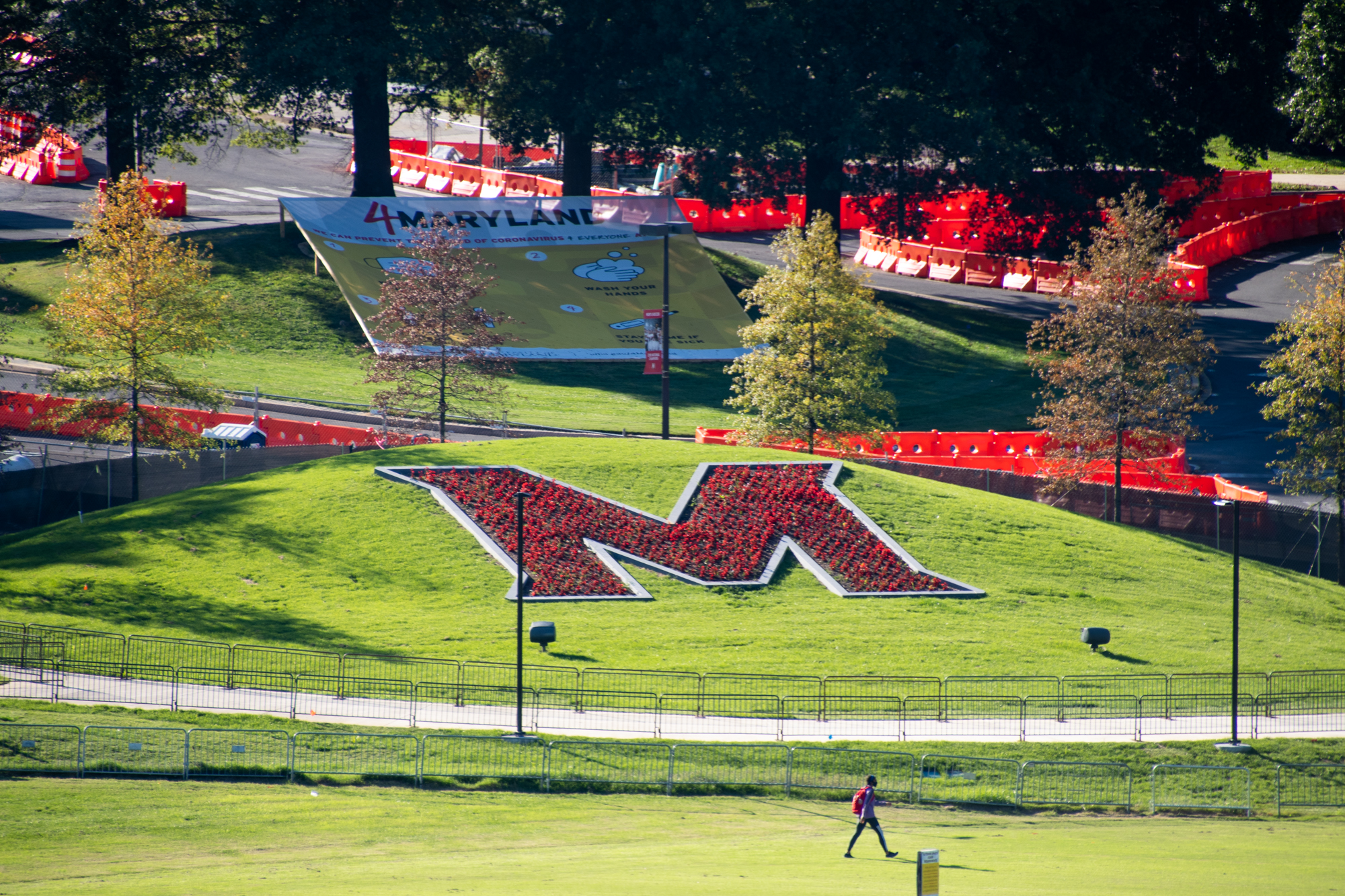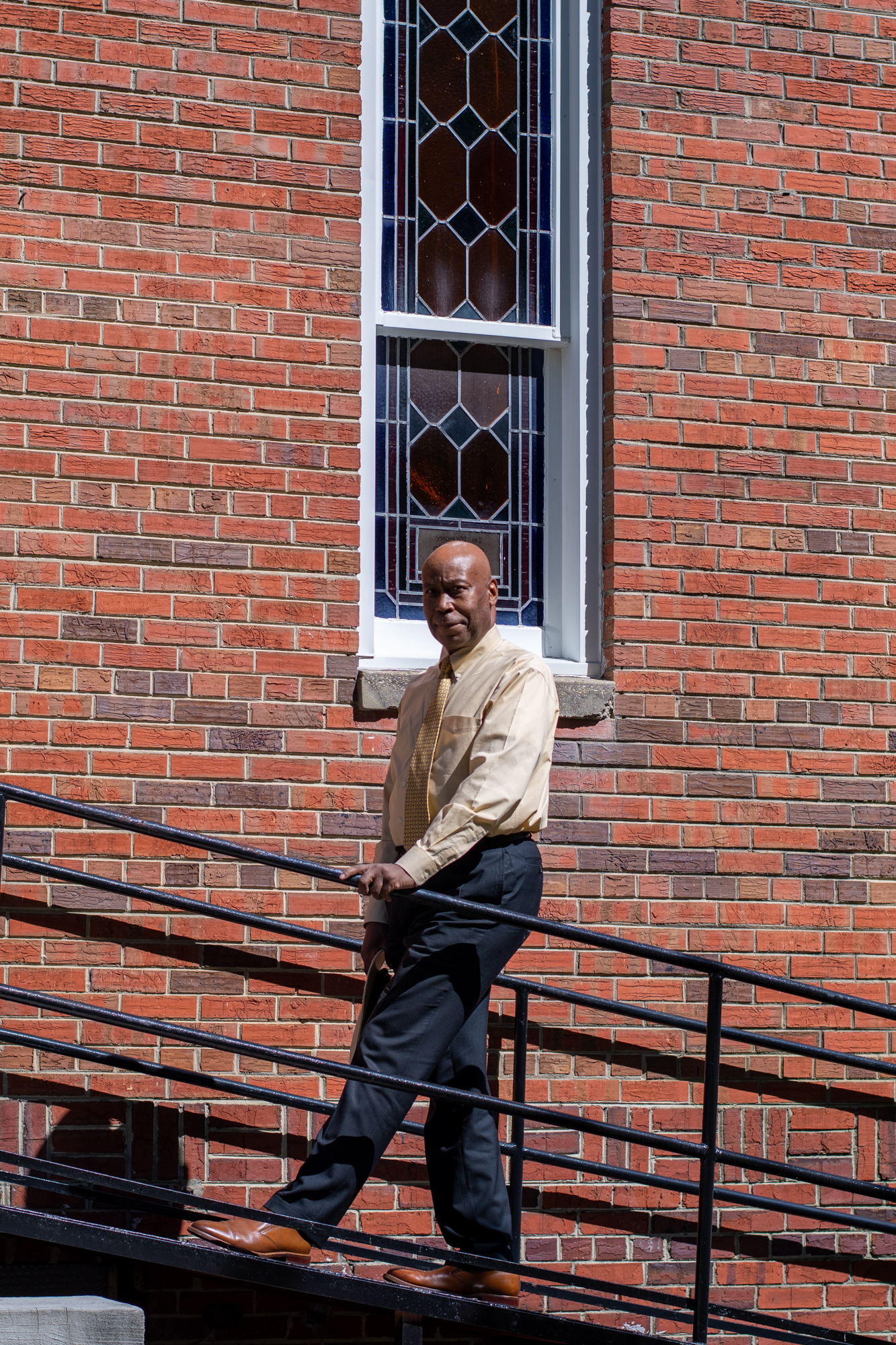 10. October
On Oct. 17, University of Maryland students trekked to Washington, D.C. for the Women's March, where they joined with thousands of other protesters. The bright red cloaks of some demonstrators stood out against the backdrop of Freedom Plaza.October also saw the beginning of the highly modified Big Ten football season. On Oct. 30, Maryland saw its first home game, a 45-44 overtime win over Minnesota.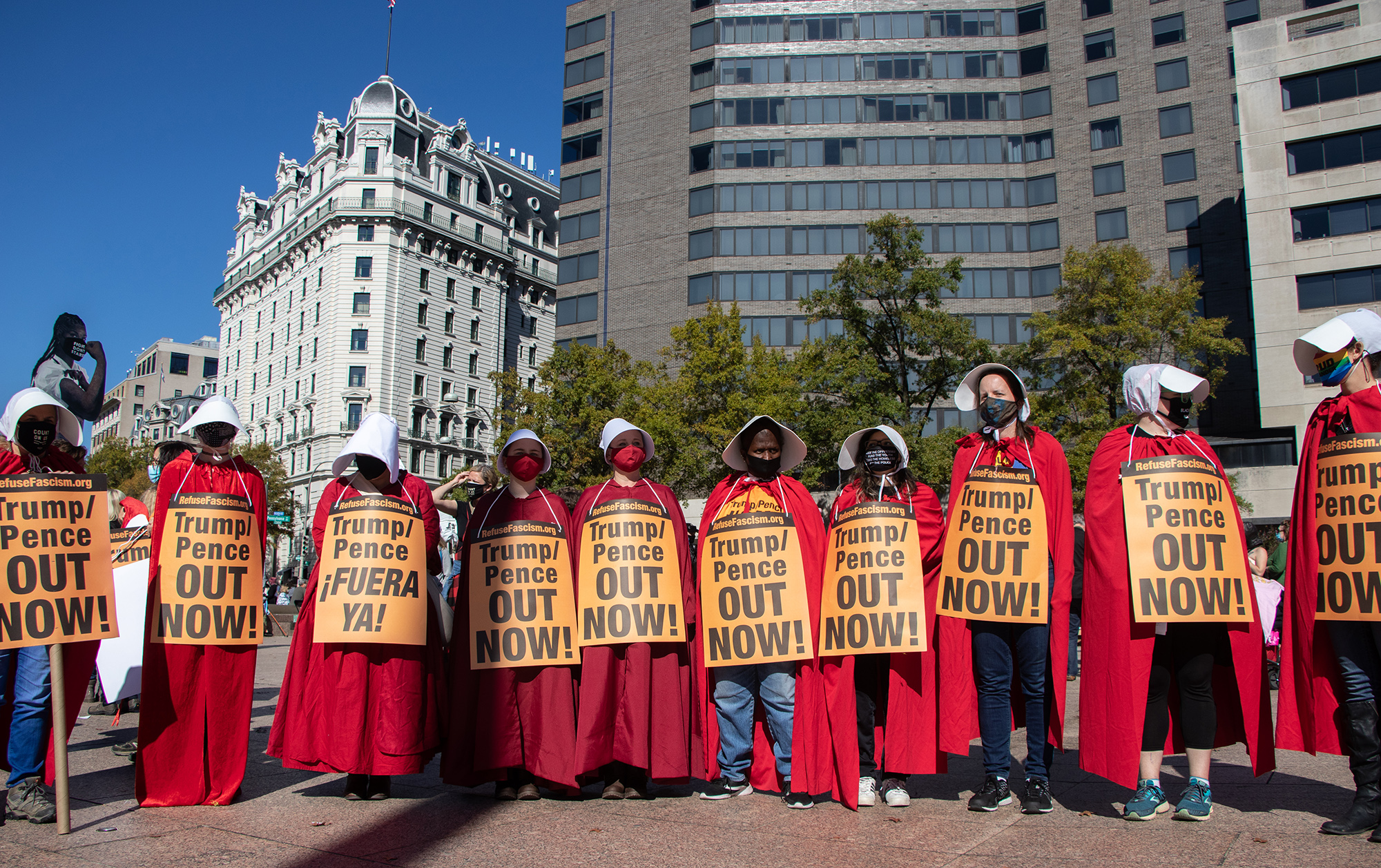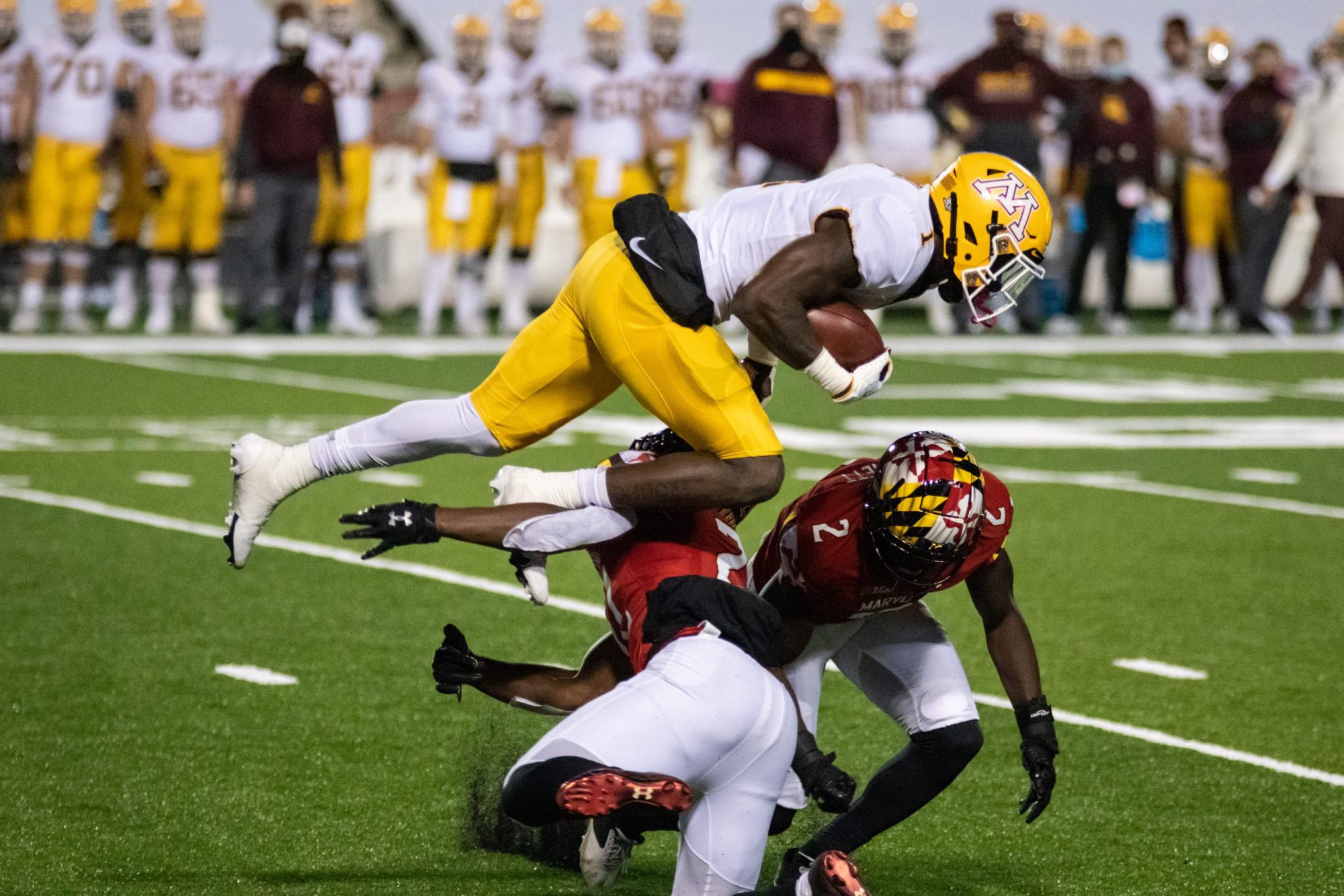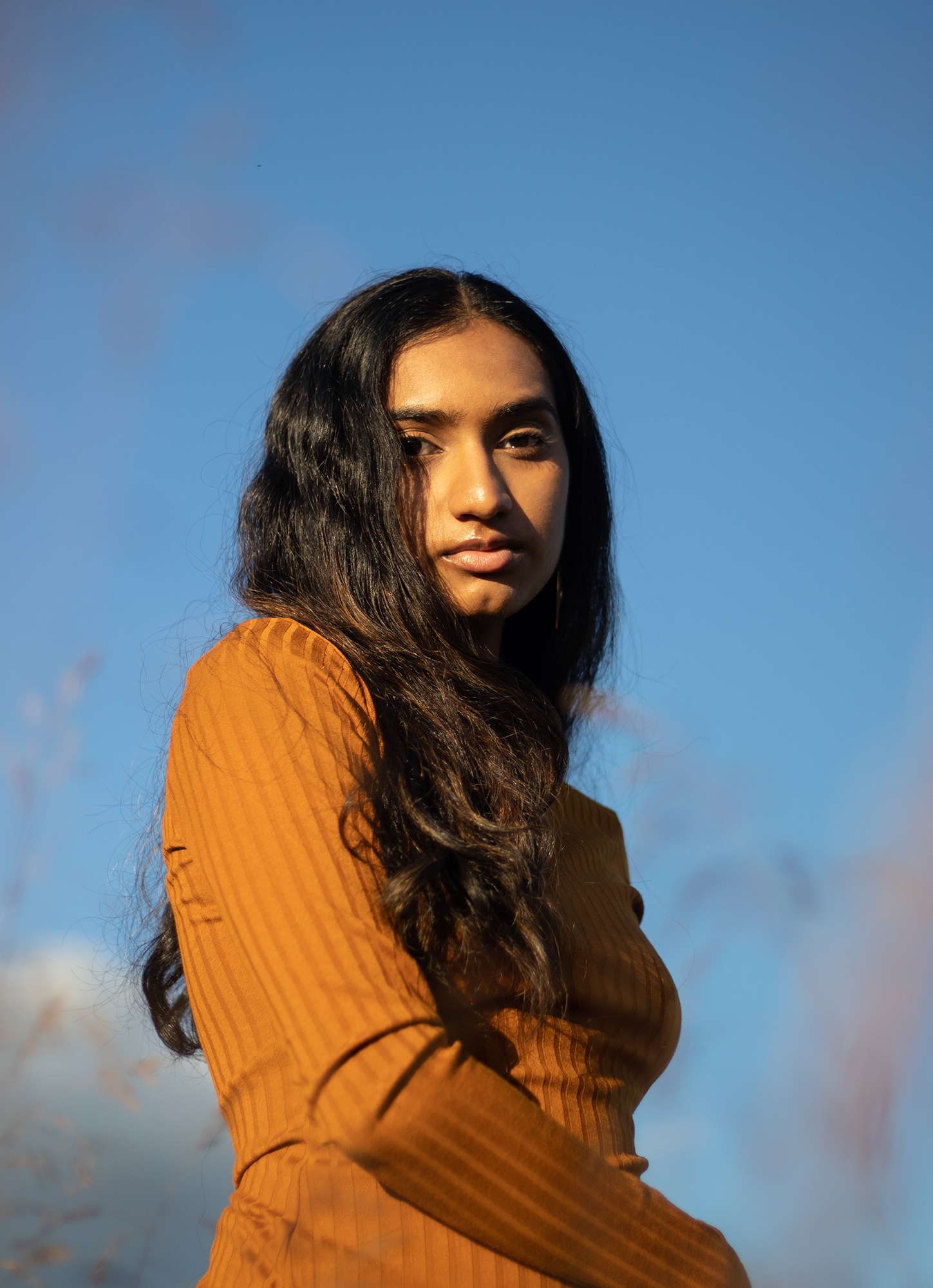 This fall, the university's Student Government Association established its first Asian, Pacific Islander and Desi American caucus. 
Also in October, students studied in near-empty buildings, socially distanced circles dotted McKeldin Mall and College Park families had to rethink their Halloween traditions.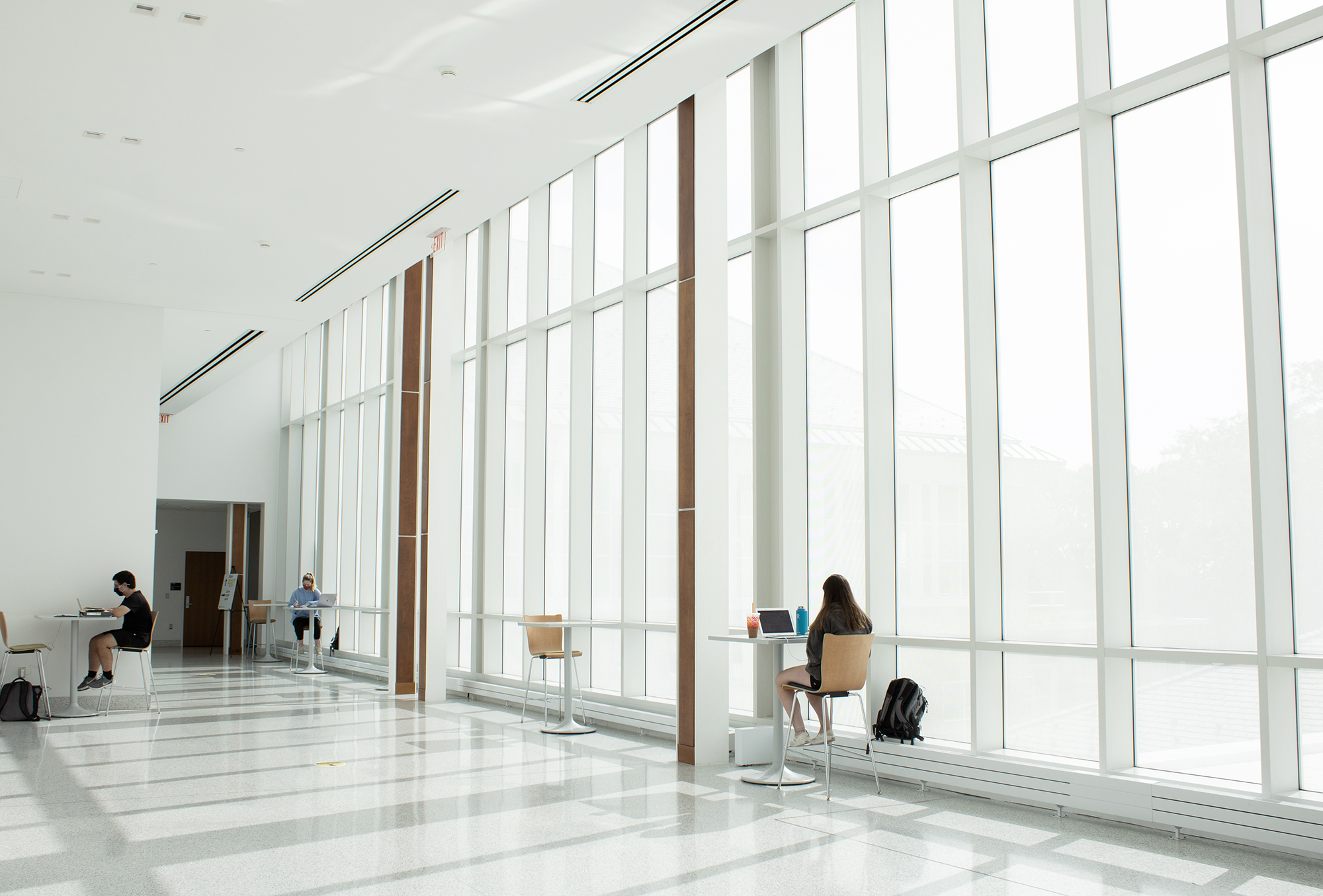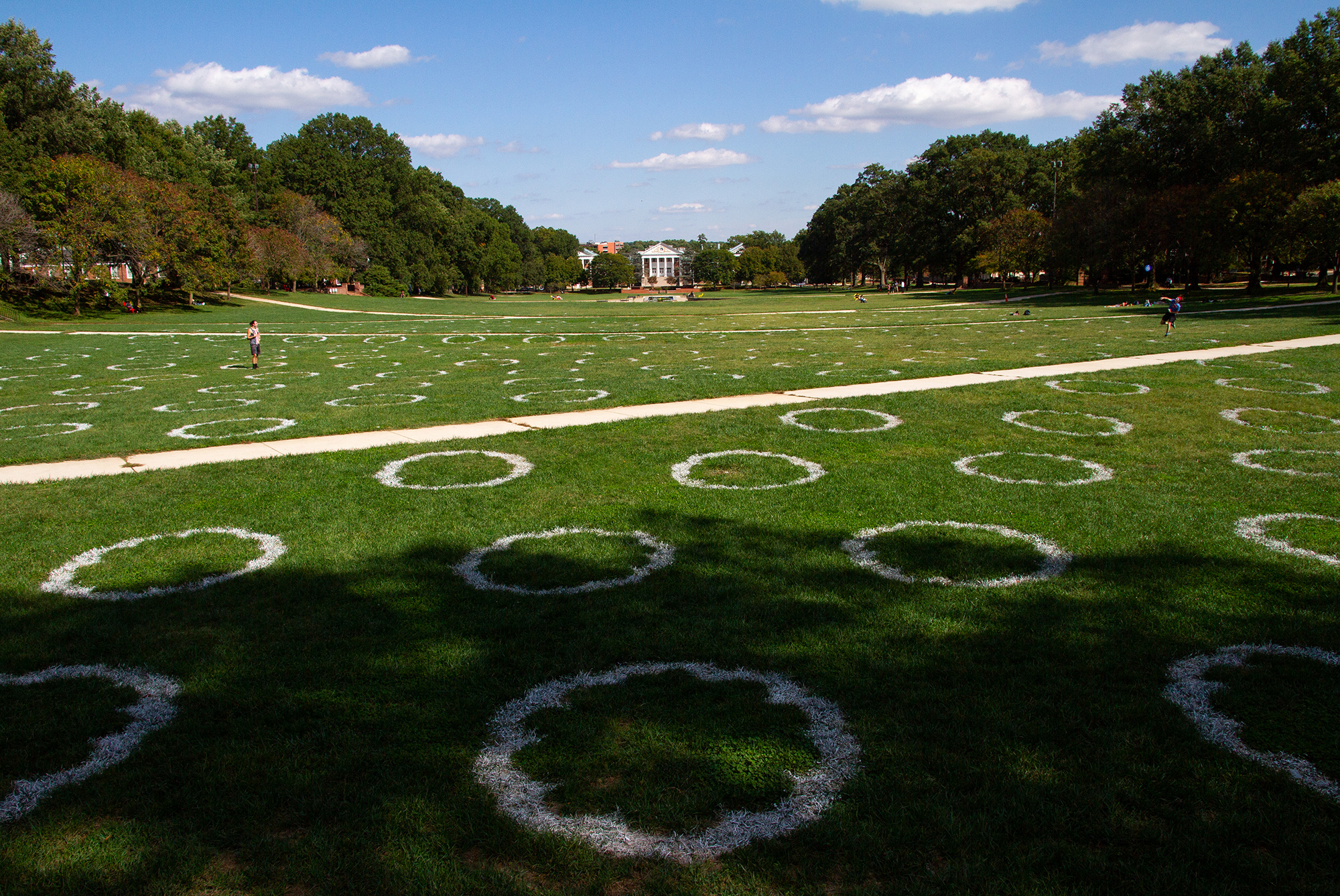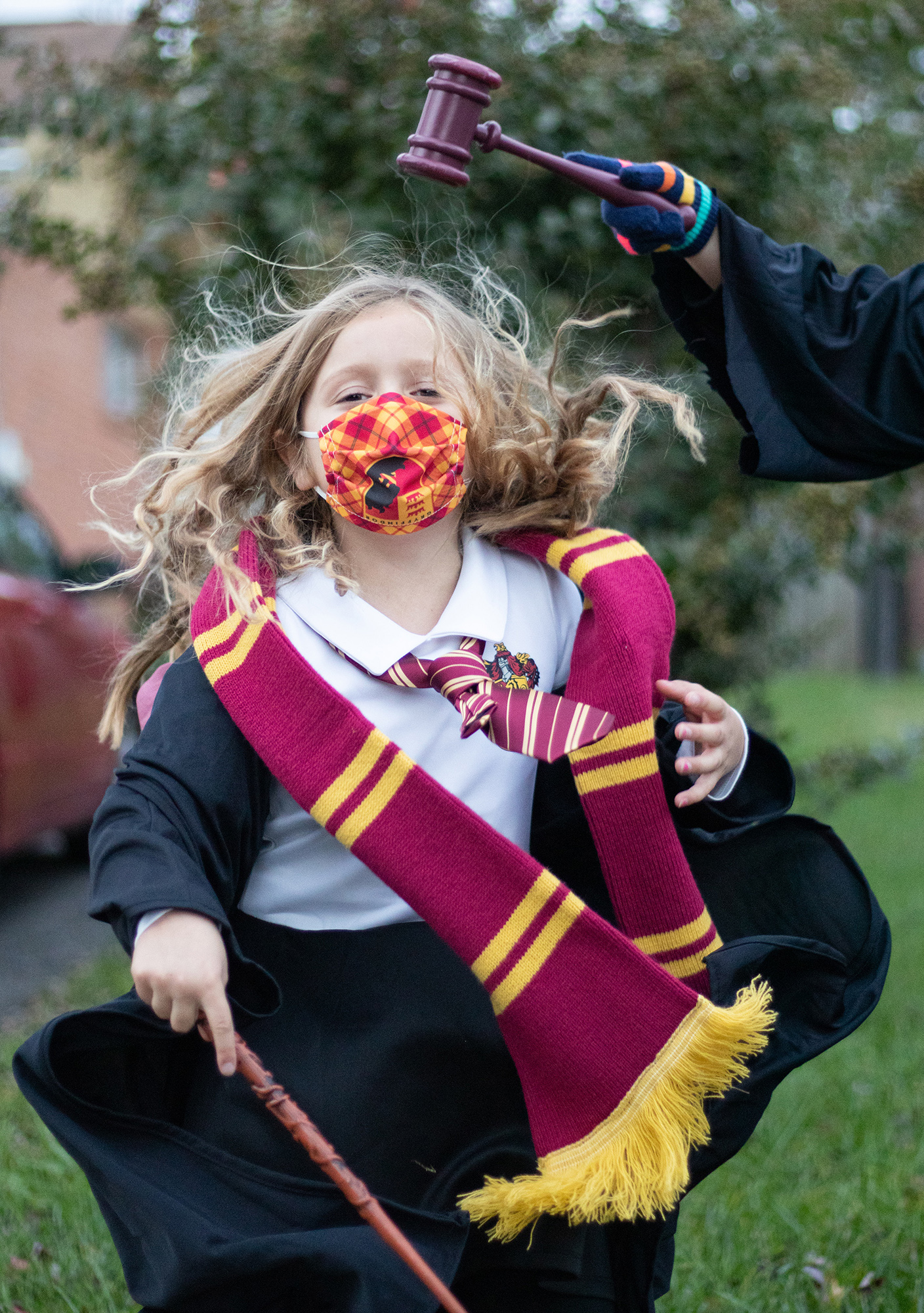 11. November
Election Day brought many voters to Xfinity Center. The day was a whirlwind, with university students and Prince George's County residents coming to cast their votes. Along with the voters, a cast of Diamondback reporters and photographers rotated in and out throughout the day, documenting the scene. We met a wide variety of characters from across the political spectrum, including a man who voted for a Clint Eastwood movie character and a proud owner of a baby raccoon.
On Nov. 7, news outlets projected Joe Biden to be the winner of the presidential election. As celebrations ensued in major cities across the county, Joe Ryan captured the celebratory mood in Washington, D.C. On that same day, Maryland football blew Penn State in a 35-19 victory, their first over the Nittany Lions since 2014. As always, both teams played for a medium-sized audience of cardboard fans. 
On Nov. 9, College Park District 2 residents cast their ballots in a local election to fill a city council seat.
On Nov. 14, thousands of Trump supporters attended the Million Maga March in Washington, D.C., to declare election fraud.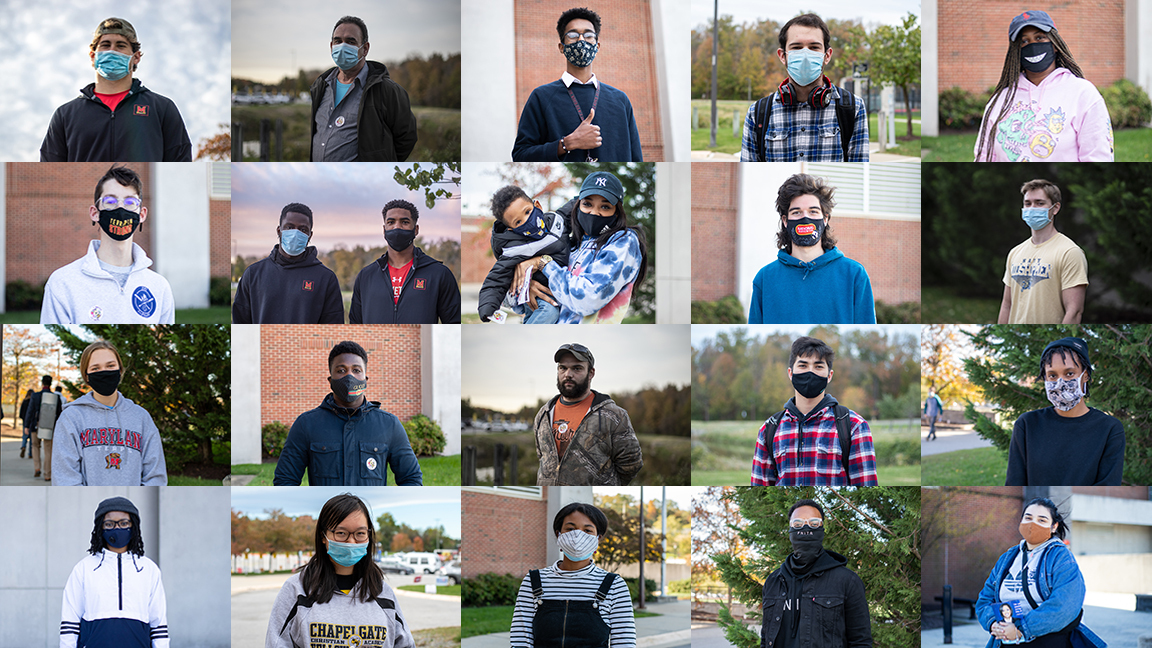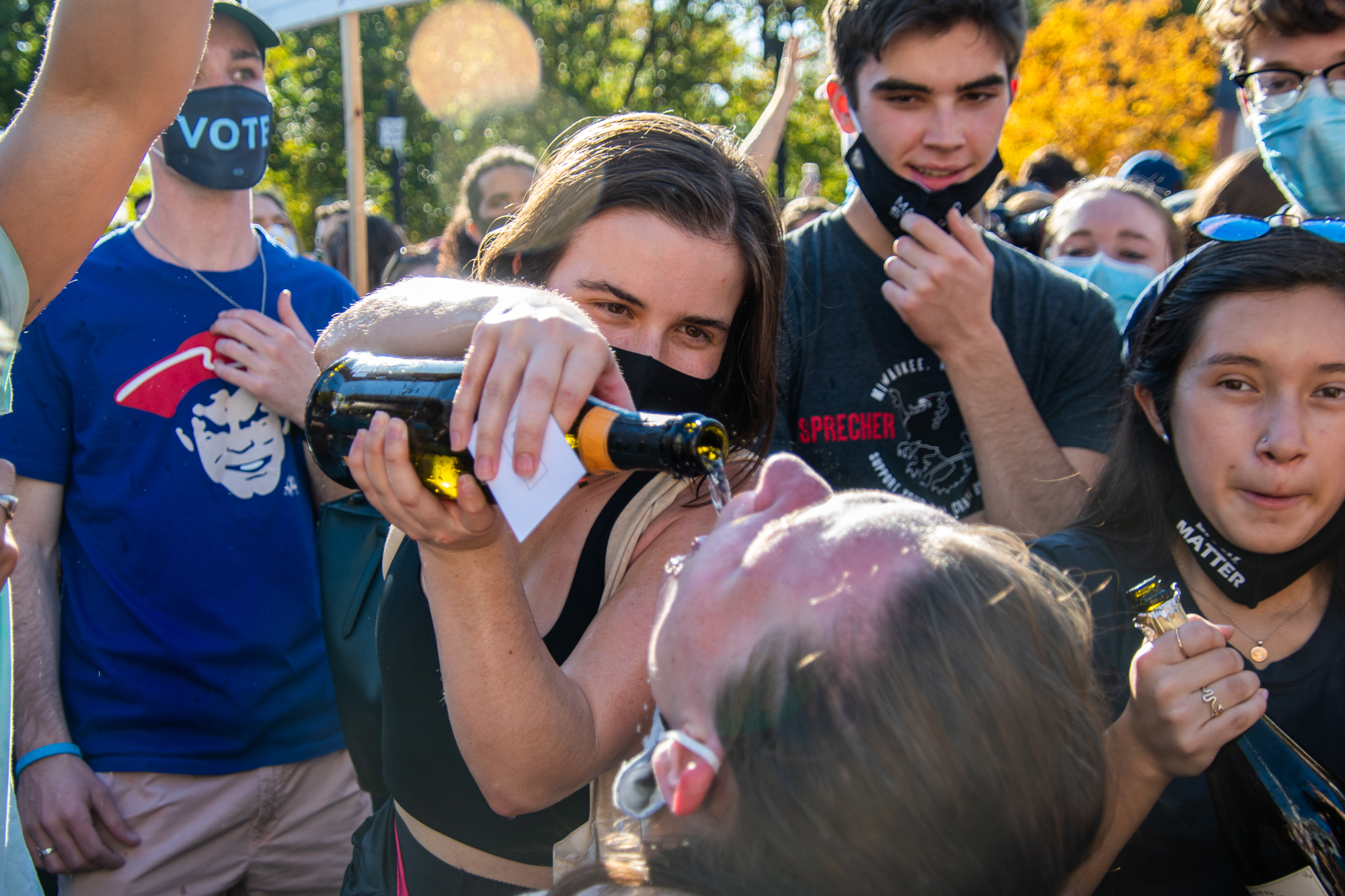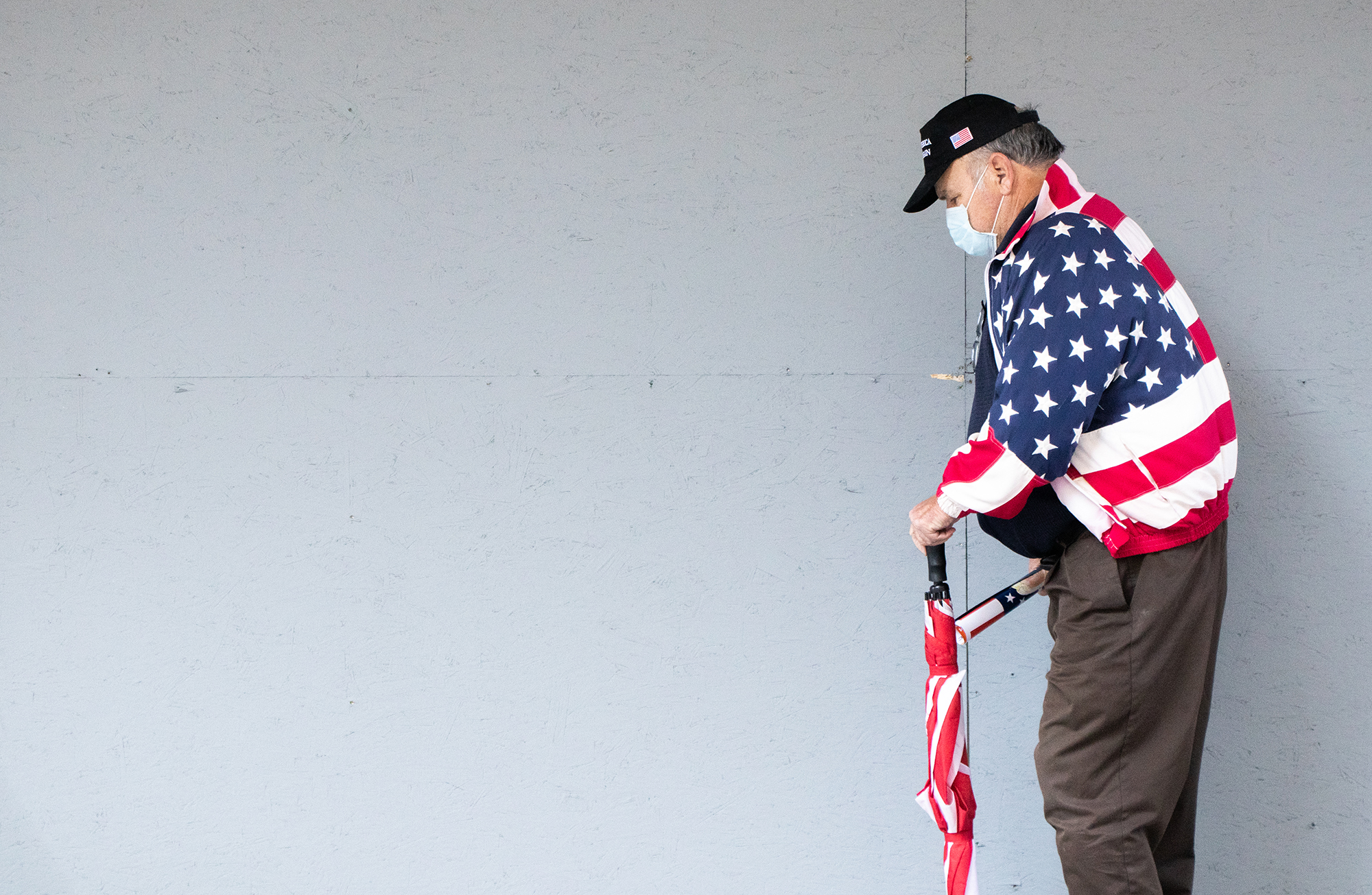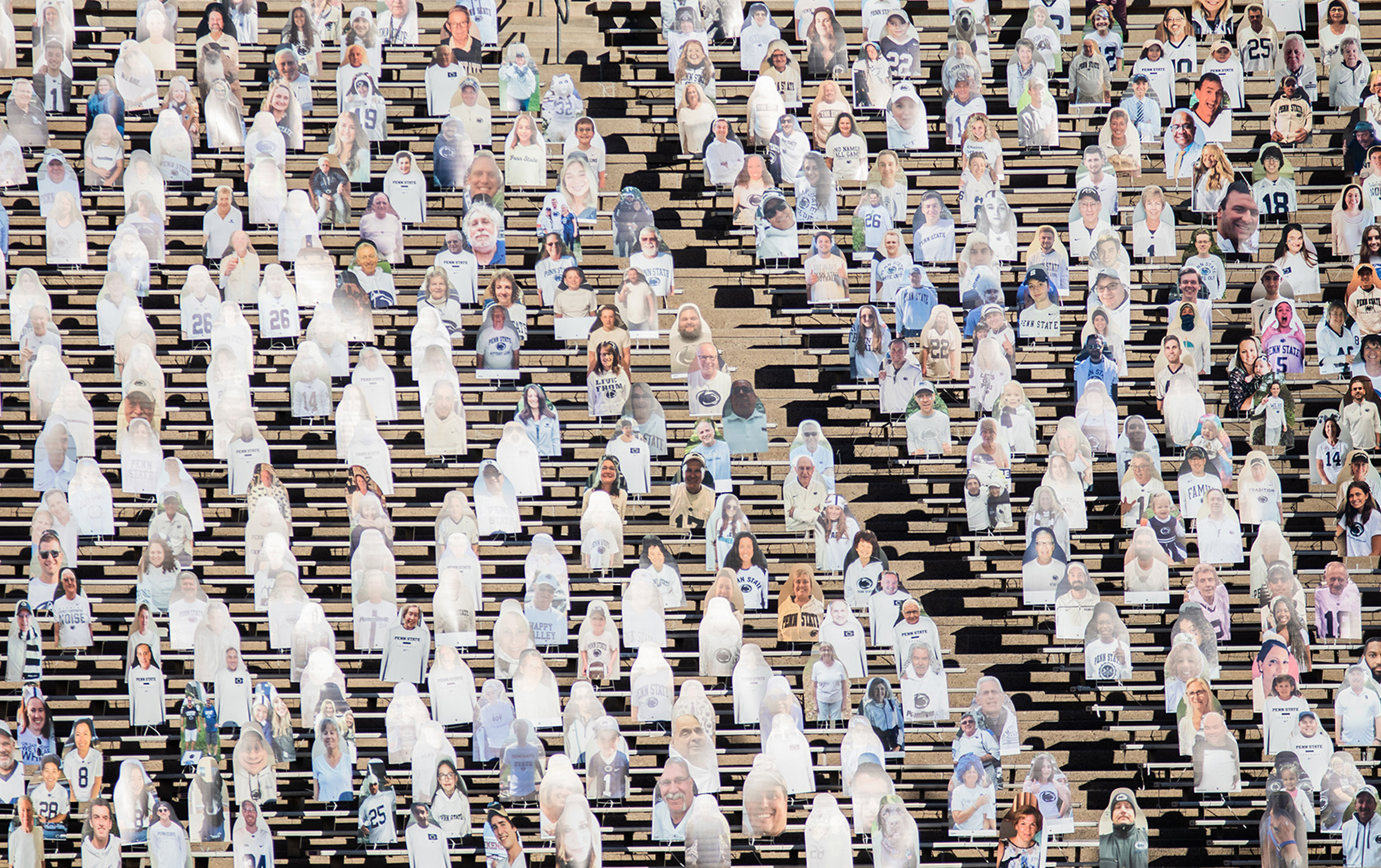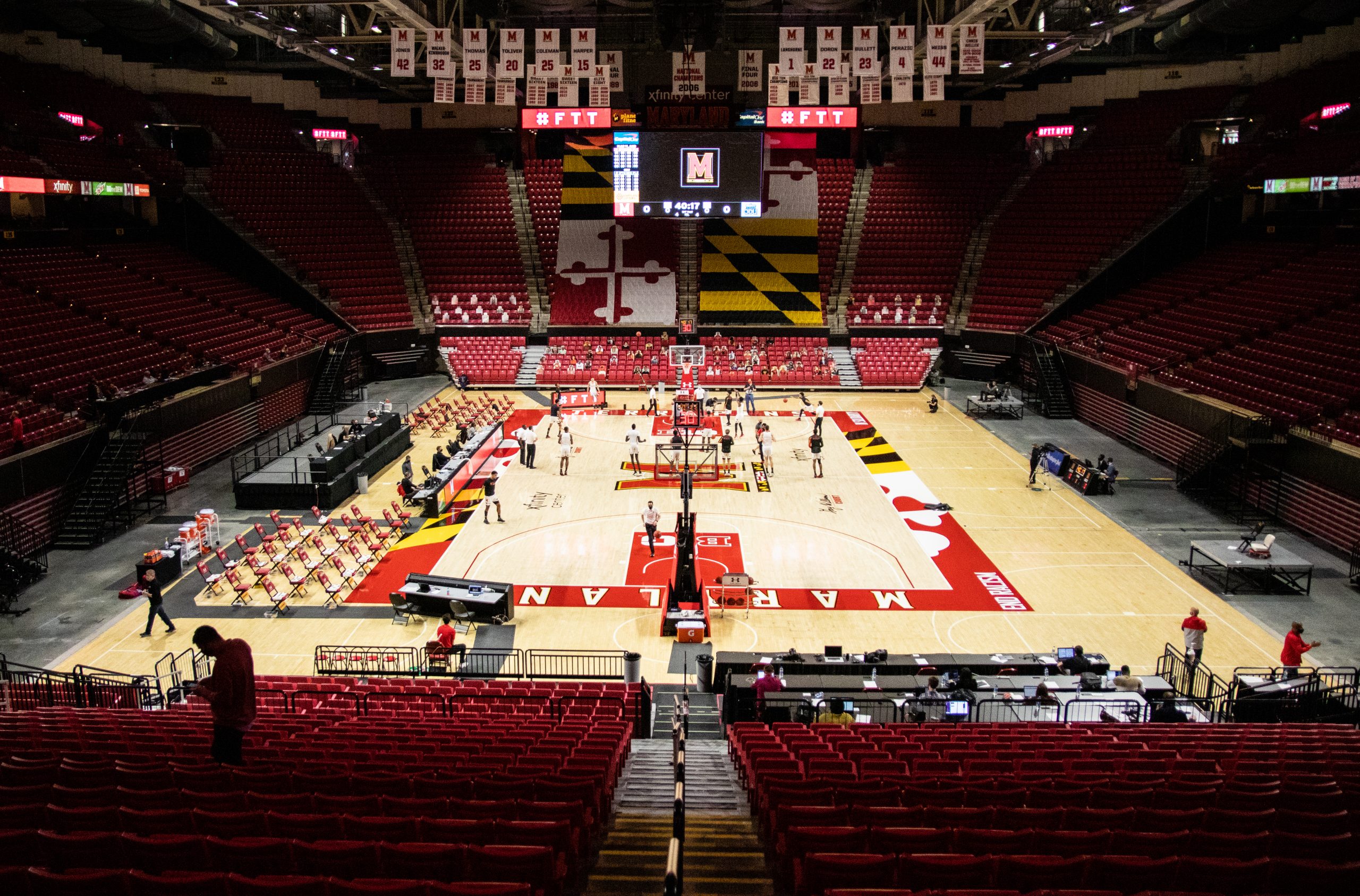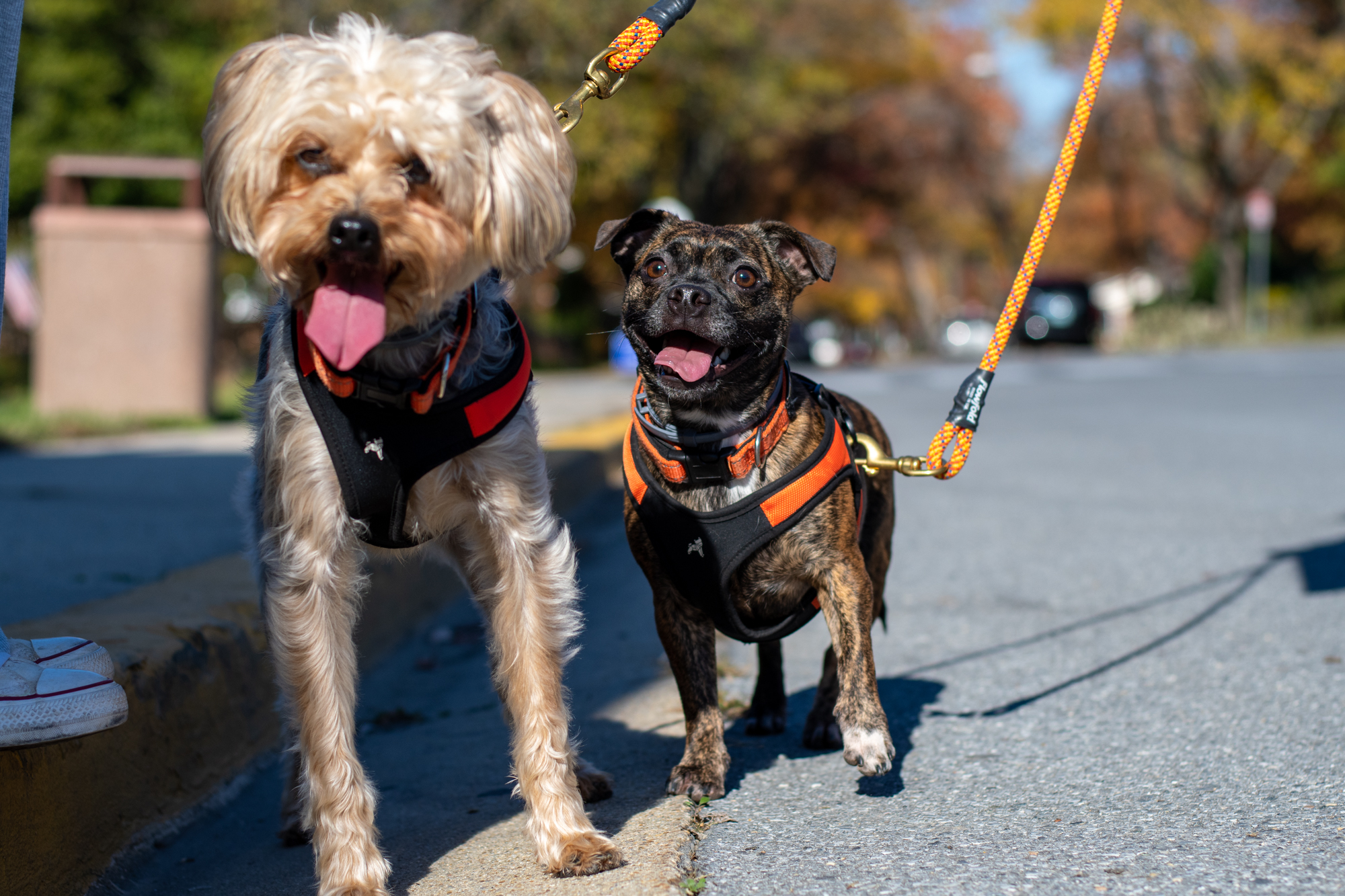 12. December
On Dec. 12, Maryland football played its last game of the season against Rutgers, as another coronavirus outbreak in the program curtailed the rest of the season shortly after. I took this panorama of the near-empty stadium before the start of the game.

On the left is a pre-game photo of the Rutgers Athletic Center on Dec. 14. On the right is a post-game photo, also of the RAC, on March 3, shortly before the coronavirus pandemic shut everything down.