This fall semester will be one nobody could have predicted a year ago. When students left the University of Maryland's campus in March, they had no idea what the next few months would bring: a pandemic that shut down the country, months of self-isolation, national conversations about systemic racism, protests and demands for change. The world looks different now, and the campus will certainly reflect that this fall semester. New safety procedures have been put in place, fewer students are on the campus, a large majority of classes have moved online and many long-standing events, such as the First Look Fair, will be held virtually. 
With all these changes, many questions about what campus will actually look like in the fall remain. Here's a comprehensive guide to what students can expect as classes begin and the ways this semester will depart from past years. 
Academic calendar
Aug. 31: First day of classes
Sept. 7: Labor Day
Sept. 14: In-person classes set to begin
Nov. 25-29: Thanksgiving break 
Dec. 14: Last day of classes 
Dec. 15: Reading day
Dec. 16-22: Final exams
The university is following a relatively normal schedule for the fall semester, with one major caveat: Classes will be held entirely virtually for at least the first two weeks of the school year. This model falls in line with ones adopted by other universities, such as Notre Dame, which experienced a sharp uptick in cases after students returned to the campus for in-person instruction.
Provost Mary Ann Rankin announced in early July that in the event of a late-fall resurgence of the virus, all classes will be moved online after Thanksgiving break. Even if this happens, however, dorms are expected to stay open, health conditions permitting. Students living in dorms this semester also had to sign an addendum to their housing agreements, recognizing that the university would not be obligated to issue refunds if on-campus housing is closed or restricted during the semester due to public health concerns.
Coronavirus safety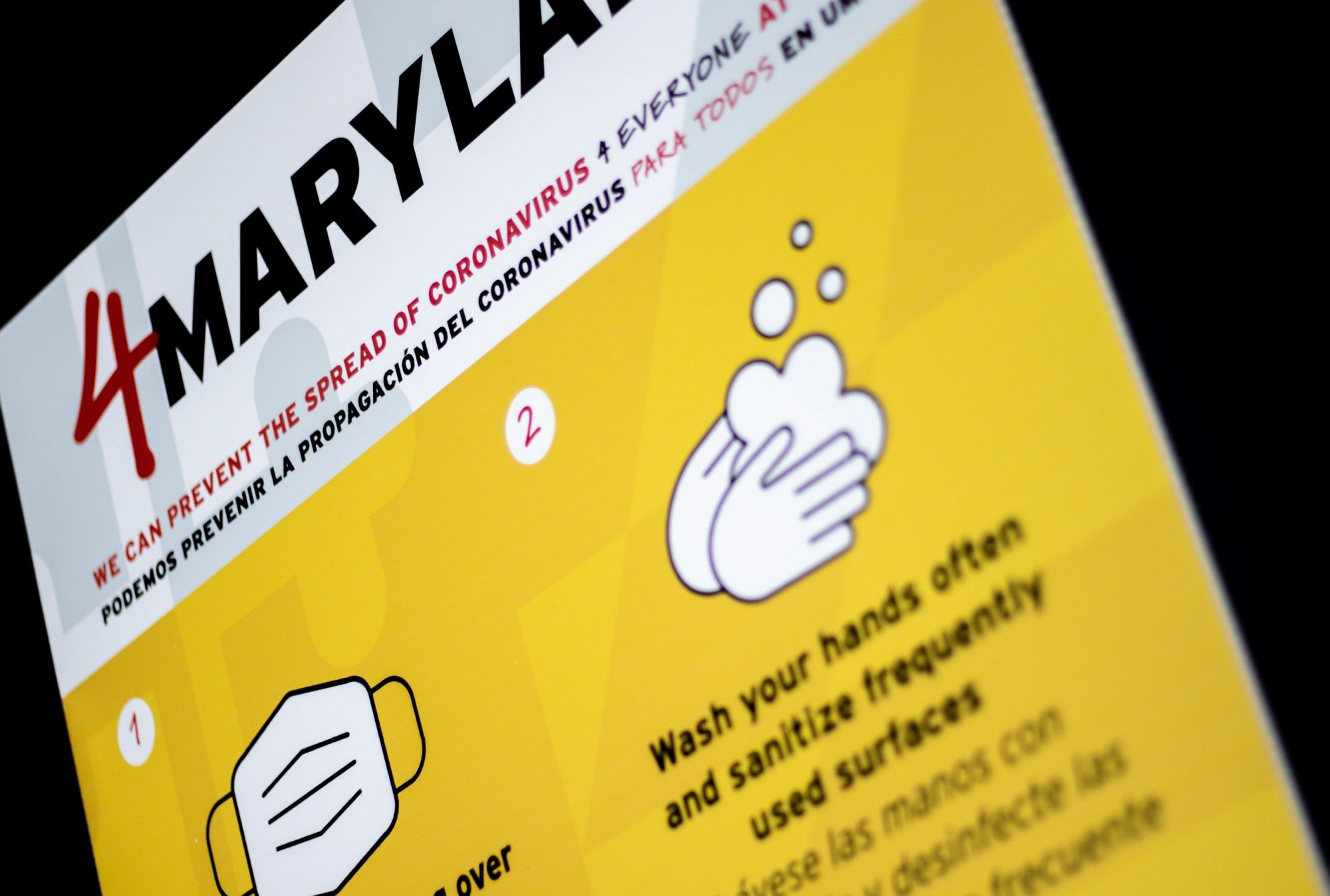 The university's "4Maryland" reopening plan provides information on the behaviors students, faculty and staff should practice to best keep themselves and others healthy amid the coronavirus pandemic. 
According to the plan, all returning students and university employees must complete an online training and monitor their symptoms daily. They also had to be tested for the virus in the  14 days before they arrived on the campus, as well as after their arrival.
While on the campus, students and employees will be required to wear face masks, stay at least six feet away from others, and wash their hands frequently. Should they fall ill, they should not report to class or work in person.
Additionally, all classrooms being used for in-person classes will be stocked with disinfectant wipes, and hand sanitizer will be available nearby. Professors will allot class time for each student to wipe down their work station and will be expected to use primarily digital handouts to minimize the exchange of paper. All seating will be arranged to accommodate social distancing and hallways will be marked with one-way traffic. Classrooms will be cleaned and disinfected nightly, and high-touch areas such as restrooms, elevator buttons, water fountains and door handles will be cleaned frequently. 
Students who are living on the campus and taking online classes will be permitted to work outside and in some indoor spaces, provided they wear masks and follow social distancing guidelines, according to university spokesperson Hafsa Siddiqi.
More information about the reopening plan can be found here. 
Combatting the coronavirus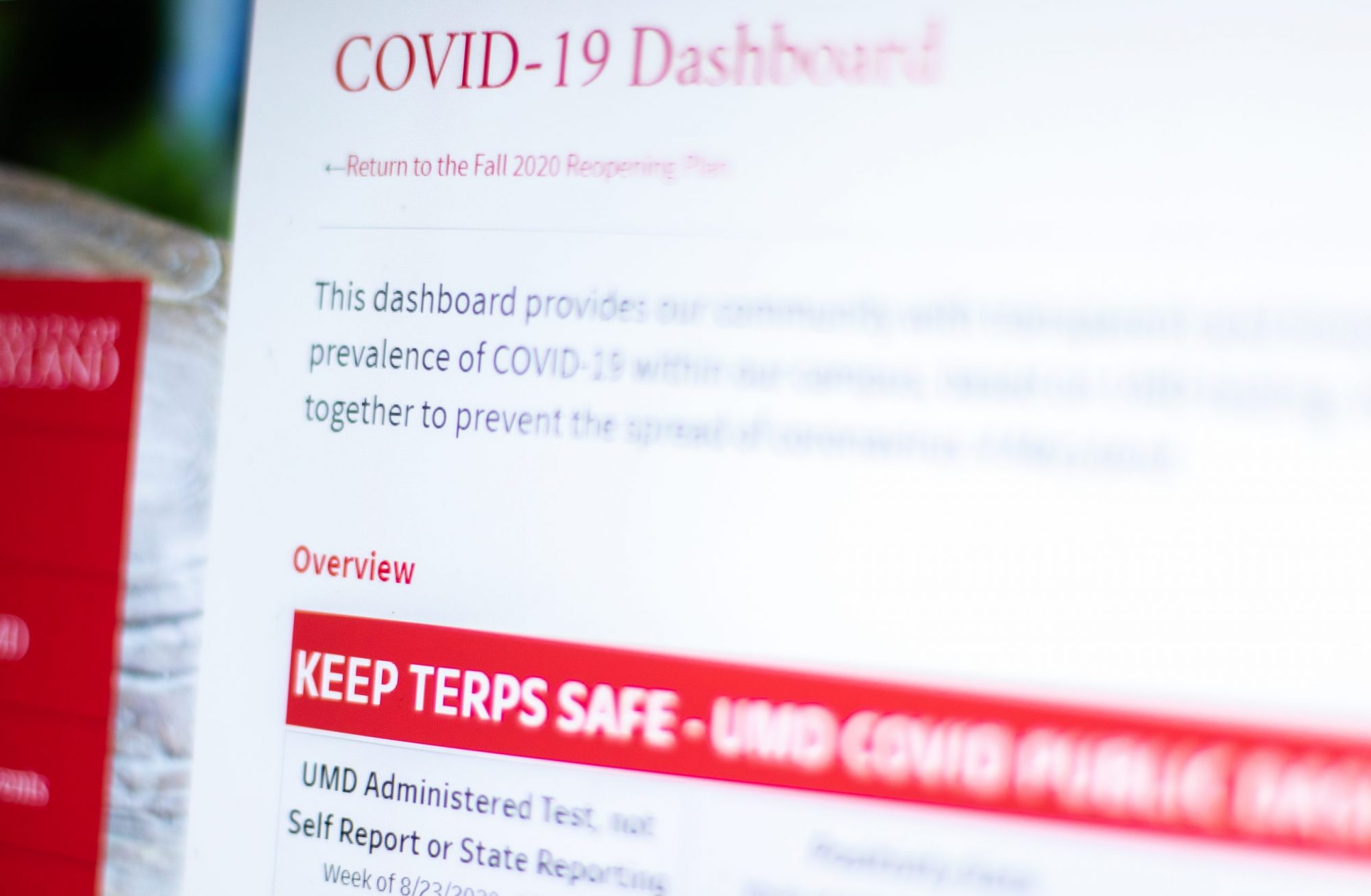 Administrators have acknowledged there will be coronavirus cases on campus this semester. So, how will the university combat cases when they crop up?
In the event that a student tests positive for COVID-19, spaces will be available for them to isolate — and for those who had close contact with them to quarantine. According to a dashboard the university published to track the virus's spread on the campus, there are 285 spaces available for quarantine and isolation as of Aug. 28. The dashboard also tracks the number of tests per week, the number of positive test results, the positivity rate and the campus's relative density calculated by comparing this year's "wireless device statistics" to last year's for the same time period.
Should the University Health Center learn that someone has tested positive for the virus or has symptoms of COVID-19, it will begin "early contact identification" steps to identify those who might have been in close contact with the infected individual. This effort will either start before or work in tandem with official contact tracing conducted by the Prince George's County Health Department.
In an August email, university officials Carlo Colella, Patty Perillo and Mary Ann Rankin encouraged students to hold each other accountable to following health and safety guidelines, and offered a few solutions.
They said students can report others not following the guidelines to the UMD Compliance Reporting System, where they can fill out a form documenting the event. To report an ongoing campus gathering for review and possible action, students can call the UMPD non-emergency line, according to the email.
For off-campus incidents that don't follow the new health guidelines, such as a large apartment party, students should call the city of College Park's Code Enforcement Hotline, the email read.
Additionally, the university has a team of ambassadors — composed of health department officials, College Park code enforcement officers and students — that will be positioned on and off campus to prevent the spread of the coronavirus. This team of ambassadors will distribute masks and report incidents of "egregious" violations of social distancing rules, university President Darryll Pines said in an August virtual town hall.
University faculty will also have the power to enforce wearing a mask and social distancing, according to an email sent by Provost Mary Ann Rankin. If a student refuses to wear a mask or follow classroom regulations, the professor will be allowed to address them in private or during class. If they still refuse to comply, their name and student ID will be reported to the Office of Student Conduct, and they will be dismissed from class, the email read. Additionally, if the student still refuses to leave, the rest of the class will be dismissed, Rankin wrote.
Classes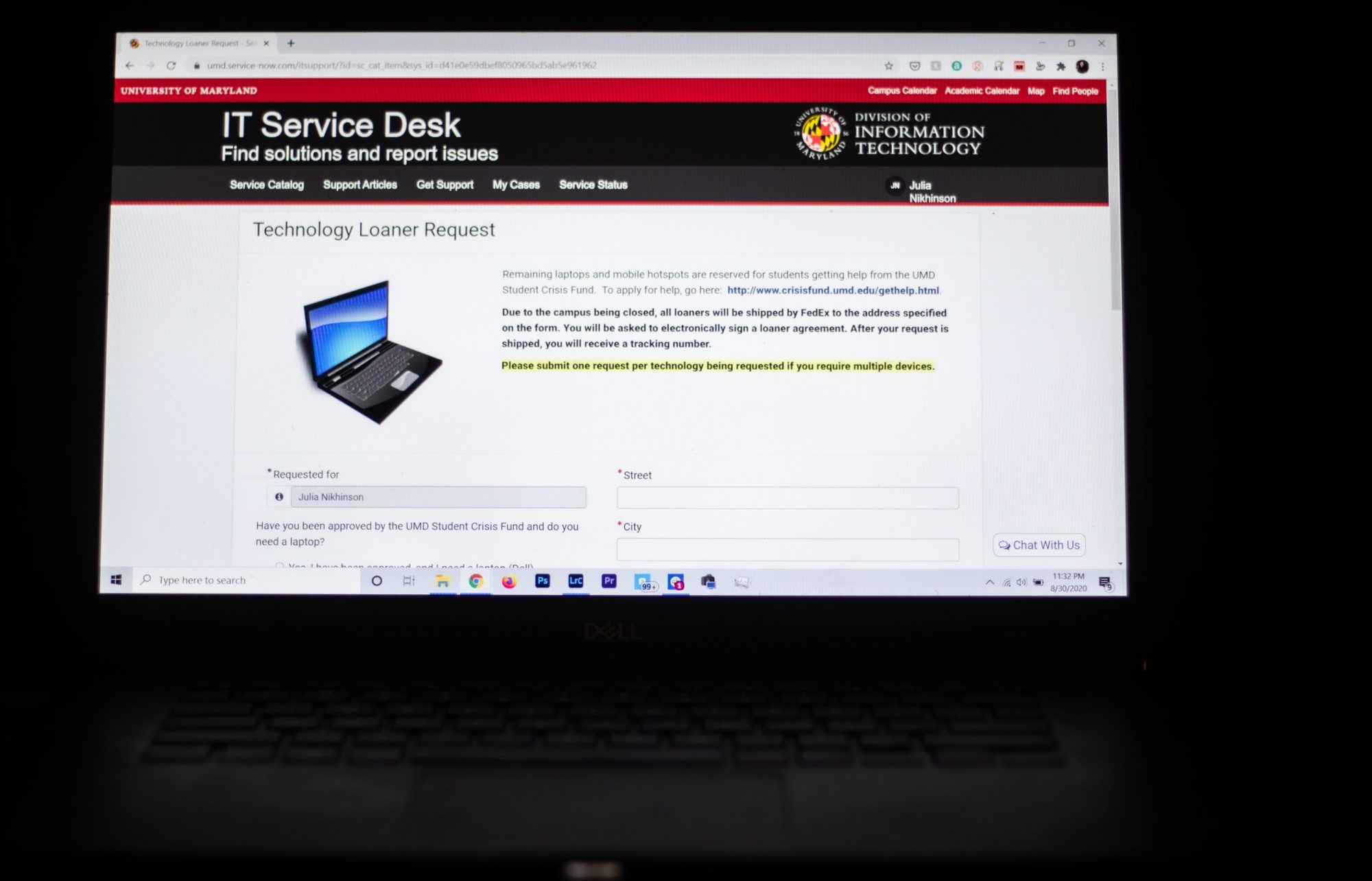 According to an independent analysis conducted by The Diamondback,  about 92 percent of undergraduate course sections at this university will be held at least partially online for the fall semester, with 86 percent held totally online. Virtual classes will meet synchronously, asynchronously or in some combination of the two.
Students taking in-person classes will be required to wear masks and practice social distancing in all buildings. Students and professors will be expected to sanitize their work areas before class and can use the cleaning wipes provided in each classroom, according to the reopening plan.
For students who are taking classes virtually, the university will provide free laptops and hot spots, with priority given to those who are qualified to receive assistance from the Student Crisis Fund. Students can request these technologies with the Technology Loaner Request form.
In an email, Provost Mary Ann Rankin instructed faculty to accept self-certified notes of absence from students due to the pandemic, and to be "understanding and helpful." She also encouraged professors to consider assigning lower-stakes assignments and to draft contingency plans in case of any disruptions to instruction. 
Dorms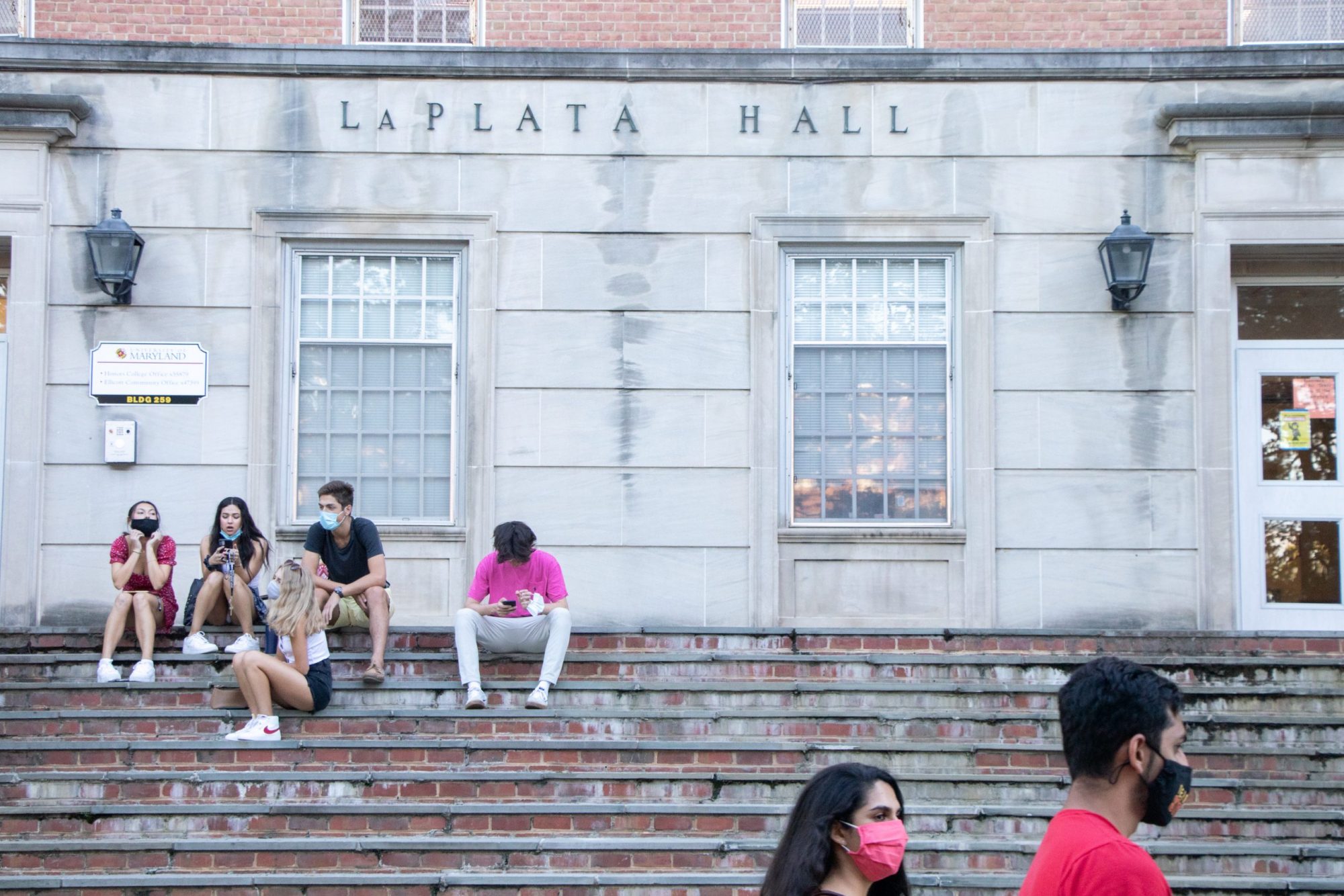 The typical dorm experience will be quite different this semester. To de-densify this university's 37 resident halls, all dorm rooms were made into singles, with the only exception being suite/apartment style dorms, where students can live in a "family unit."
The common rooms in most dorms will be closed off to further encourage social distancing. Hall bathrooms will still be shared among students, but will see an increase in cleaning, according to the reopening plan.
Besides information about refunds, the addendum students had to sign to live in a dorm this semester also required them to agree to follow safety procedures set by the university and recognize they may be moved for isolation or quarantine purposes, or as a de-densifying measure.
The addendum also asserts that if a student travels over Thanksgiving break, they will not be allowed to return to the campus until the spring semester and will not receive a refund for housing. If campus closes after Thanksgiving break, students with extenuating circumstances may still be able to return to the campus, but otherwise will not be refunded.
Students had until Aug. 12 to cancel their housing contract without financial penalty. Dorms will be at less than 45 percent occupancy, according to an email from President Pines.
Dining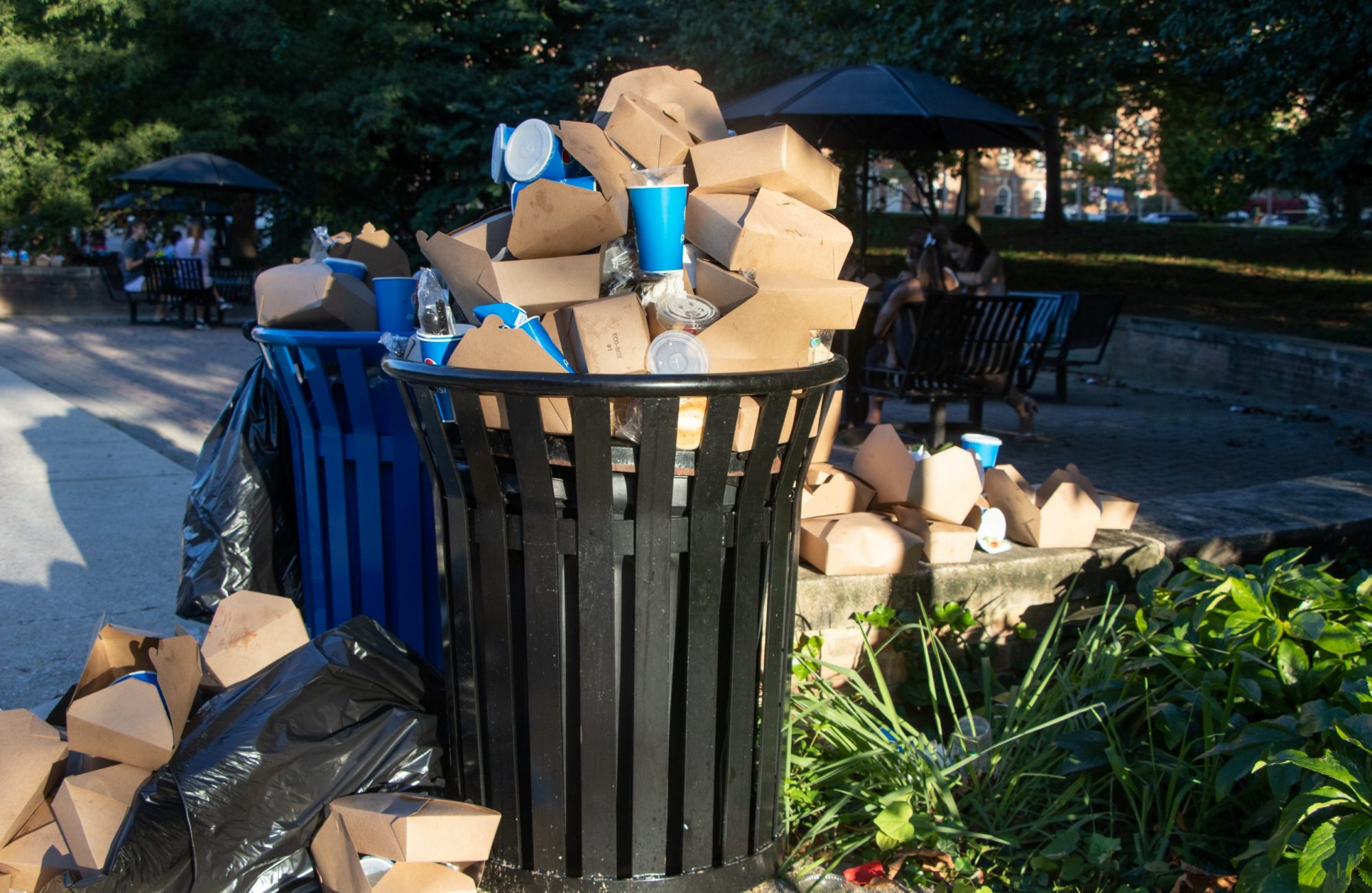 With new health and safety standards, dining  will look different for students this year. The Anytime Dining model, which was implemented in 2016 and allowed students to swipe in to any dining hall at any time, will not be in place this semester for social distancing purposes.
For the first two weeks of online classes, no dining halls will be open for seating. All dining hall services will follow a carry-out plan; students can pick up their meal at any of the dining halls or "outpost" locations at Cambridge Hall, the side of the South Campus Dining Hall and adjacent to the North Campus Dining Hall, according to the Dining Services' website.
Carry-out will not require reservations. The dining halls will also be scaling back their hours, closing by 9 p.m.
When the dining halls do offer in-person seating, students will have to make a reservation using the GET app. The dining halls will also require masks, social distancing and the use of hand sanitizer. Additionally, self-service was eliminated to lessen the amount of contact with the food. Dining Services is deciding with health officials whether it's safe for beverage machines to be self-service.
Despite the elimination of Anytime Dining, the dining plan will cost the same amount as previous semesters.
"We are primarily committed to guest and staff safety, excellent food quality and great customer service," Dining Services wrote on its website in response to a question pertaining to cost. These changes will make dining more mobile and may cause students to use their meal plans more, the website reads.
More information can be found online here.
University Recreation and Wellness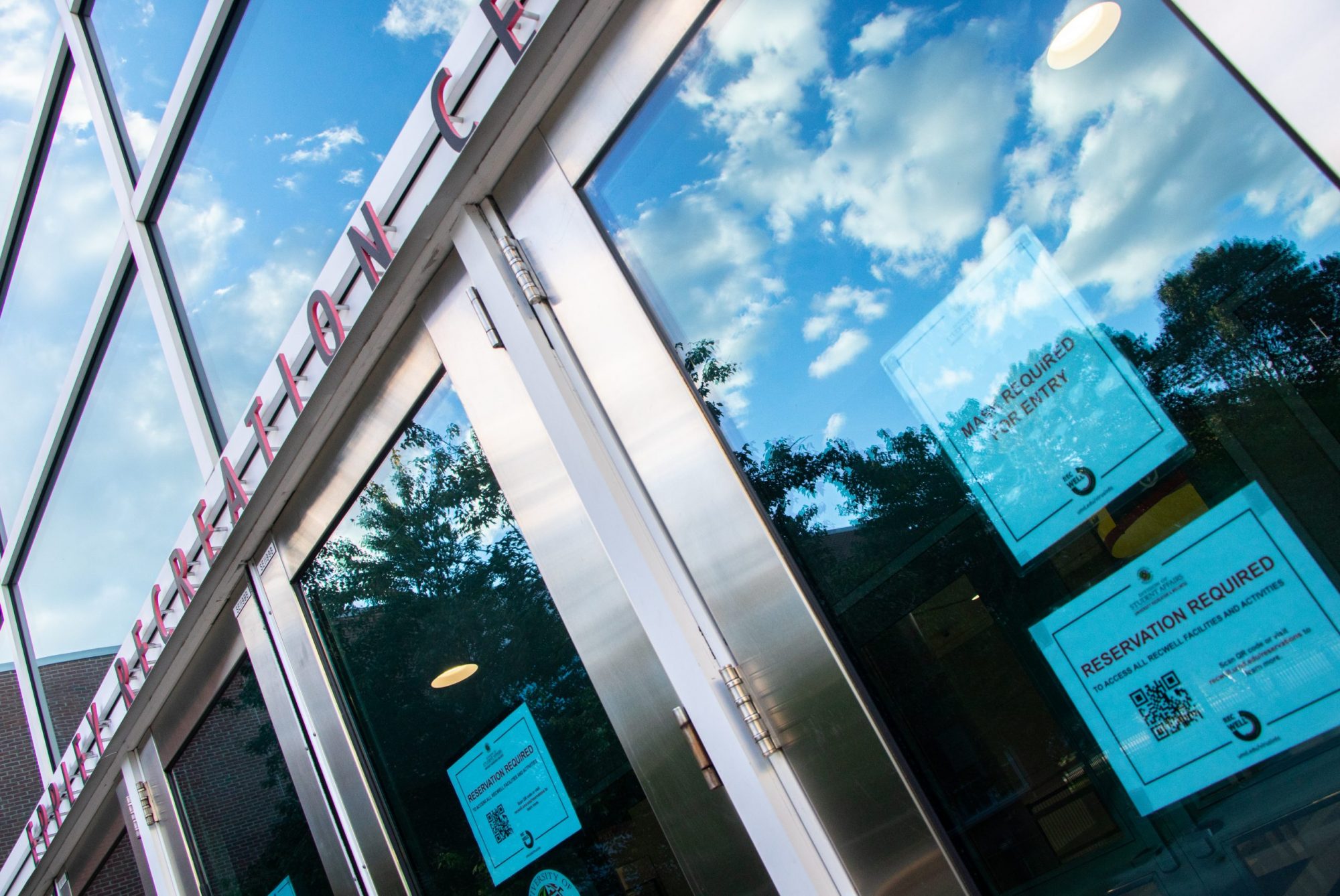 Eppley Recreation Center, the Outdoor Aquatic Center, the Climbing Wall and Ritchie Coliseum opened Aug. 3 with new safety procedures. Most notably, all gym-goers will be required to wear masks at all times, with the exception of swimming laps, according to the University Recreation and Wellness website.
All other facilities, aside from the bike shop, will open Sept. 14, following the two weeks of online classes.
To enter the facilities, gym-goers must make a reservation for their workout period — the length of the reservation will be limited by the type and location of the activity. Students can make a reservation for any of the facilities or a group fitness class by logging into the university's IMLeagues website or the IMLeagues app. Capacities for individual spaces can be seen when the reservation is made.
There will be new cleaning and safety procedures implemented in the facilities. All high-touch surfaces will be wiped down by RecWell staff every two hours, and patrons will receive a rag and disinfectant to wipe down their space before and after working out. Gym disinfecting wipes and hand sanitizer will still be available around the facilities. Additionally, there will be social distancing of 10 feet between each person in the facility while they're using equipment.
Members will also see new floor markings and directional signage to navigate through the building, equipment moved to new spaces and capacity limits identified by the workout area.
Many of the activities gym-goers are used to will still be offered. Group classes will be held in larger spaces with reduced numbers, and adventure programming will be largely offered with some modifications. Club sports will be limited to conditioning with social distancing, though.
Intramural sports with low contact between members such as tennis, table tennis or bean bag toss will be held as usual, whereas intramural sports with high contact — such as volleyball, basketball, wallyball or soccer — will not be offered for the fall semester.
Libraries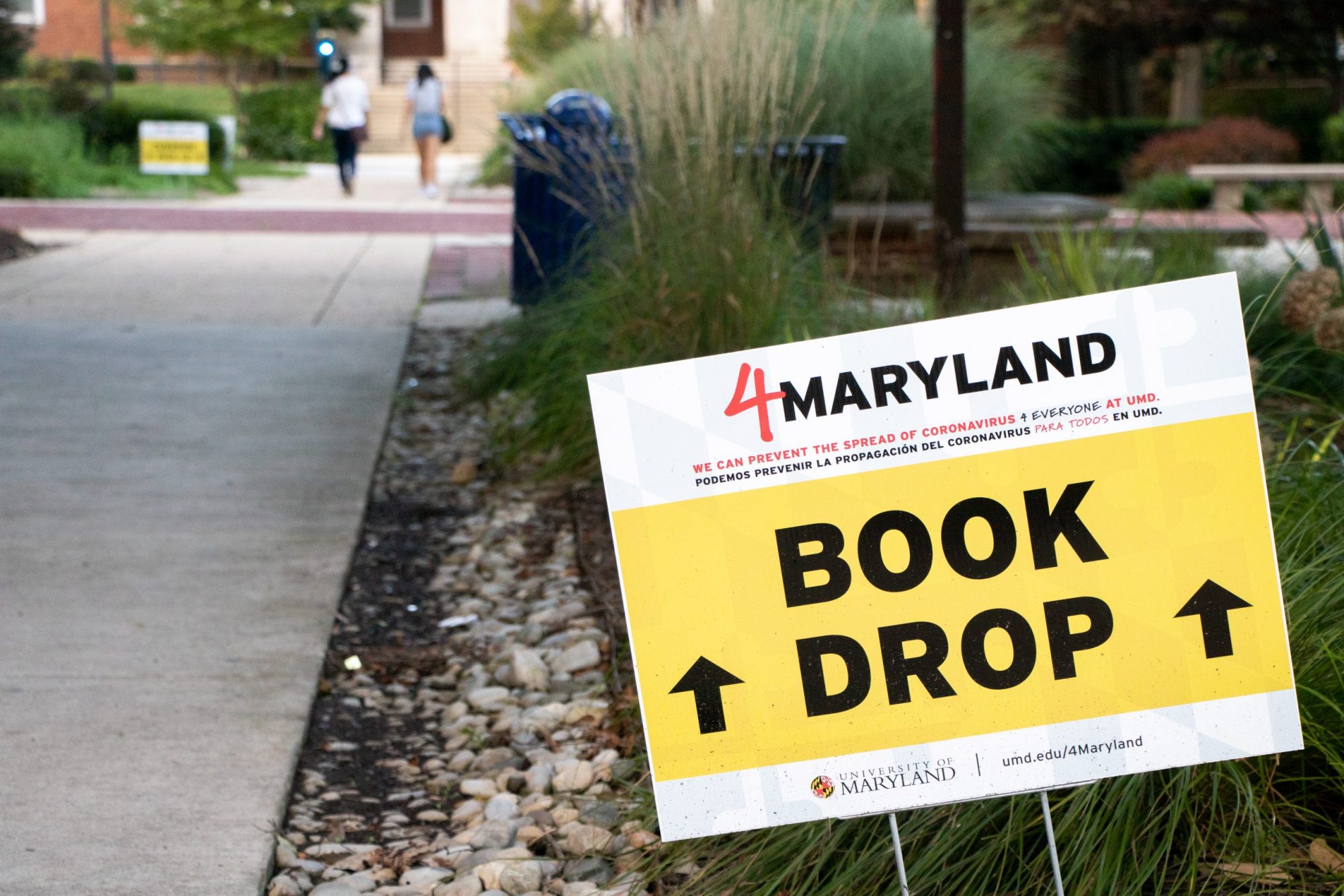 Currently, all university libraries are in the second of four phases in their reopening plan, according to the libraries' website. All library buildings are closed, with the exception of the Hornbake Library's study spaces, which are open without the need for reservation, Kate Maloney, a spokesperson for the university libraries, wrote in an email. Any university student or staff can request library materials for curbside pick up. Curbside pickup will also include technology equipment loans, Maloney wrote. Students and staff can pick up their orders on the north side of McKeldin Library.
The libraries are set to enter Phase 3 of reopening Sept. 14, if public health conditions allow. This will allow up to 50 people to reserve a seat on McKeldin's first floor. Curbside service will continue for students and staff during this phase.
All library events have been canceled, postponed or moved to a virtual environment for the fall semester. 
More information can be found here.
Transportation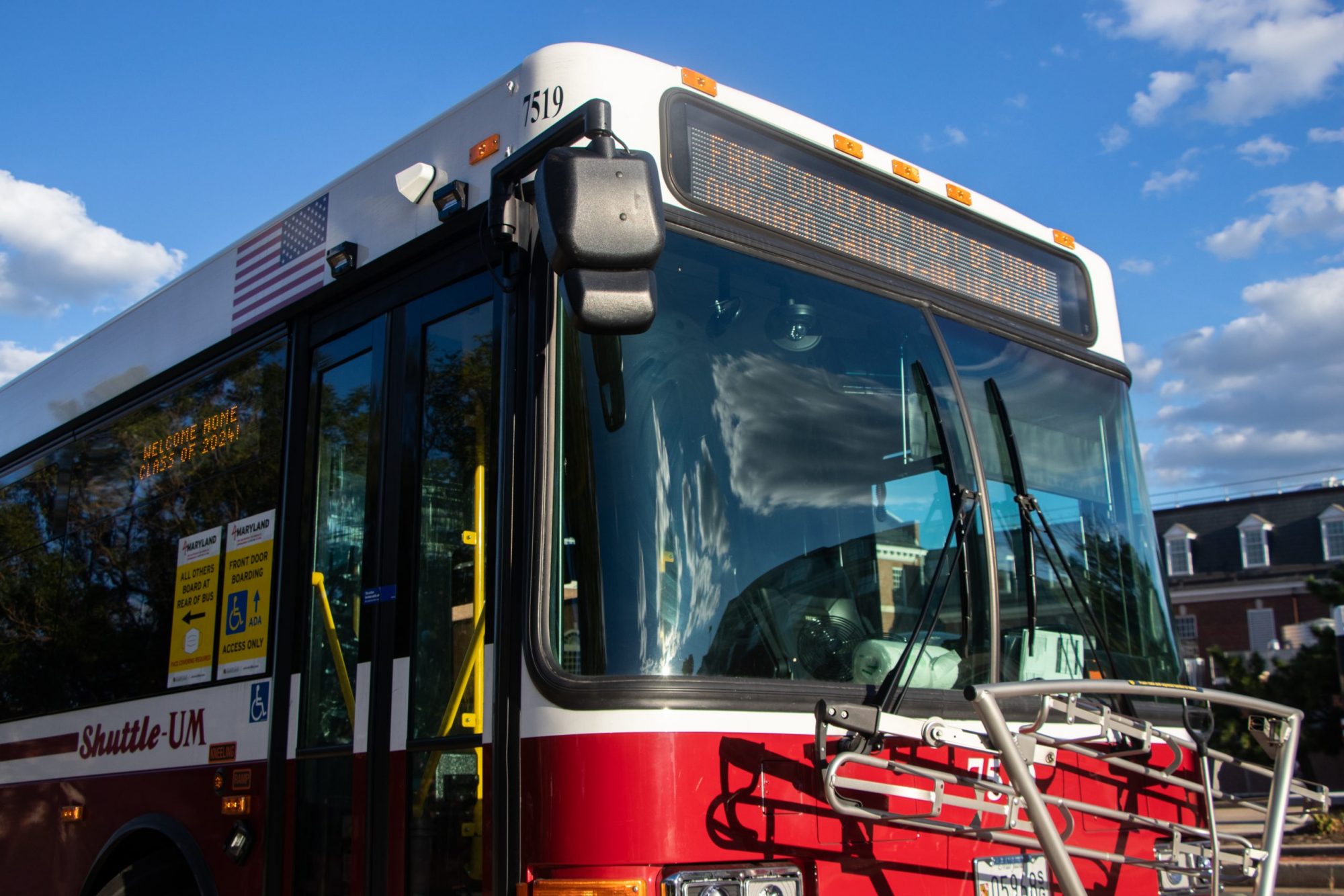 Shuttle-UM will be running for the fall semester, but with changes. 
Passengers and drivers are expected to wear masks while on buses. All passengers will enter and exit from the rear exit, and the bus driver will have a barrier that separates them from the seating section of the bus. University ID checks will be suspended for the time being, according to the Department of Transportation Services'  website.
Students are expected to follow social distancing while on the bus. If the bus cannot accommodate safe social distancing, they may skip a stop and display a "Bus Full" sign, and continue to drop passengers off. While NITE Ride will not be restricting its pickup locations between 5:30 p.m. to 2:30 a.m. like it normally does, the service's capacity will be limited: it will pick up one party at a time and take them directly to their destination before picking up any other passengers. NITE Ride recommends planning 30 minutes for your trip.
DOTS has contracted a vendor to provide a daily "enhanced interior clean" of all vehicles. The vendor will use guidelines from the Centers for Disease Control and Prevention for cleaning a vehicle and use CDC-approved products. The bus schedule has been altered, with vehicles either pausing or running on an abbreviated schedule during off-peak hours to accommodate increased cleaning and limit the number of drivers for one bus.
More information can be found here. 
Stamp Student Union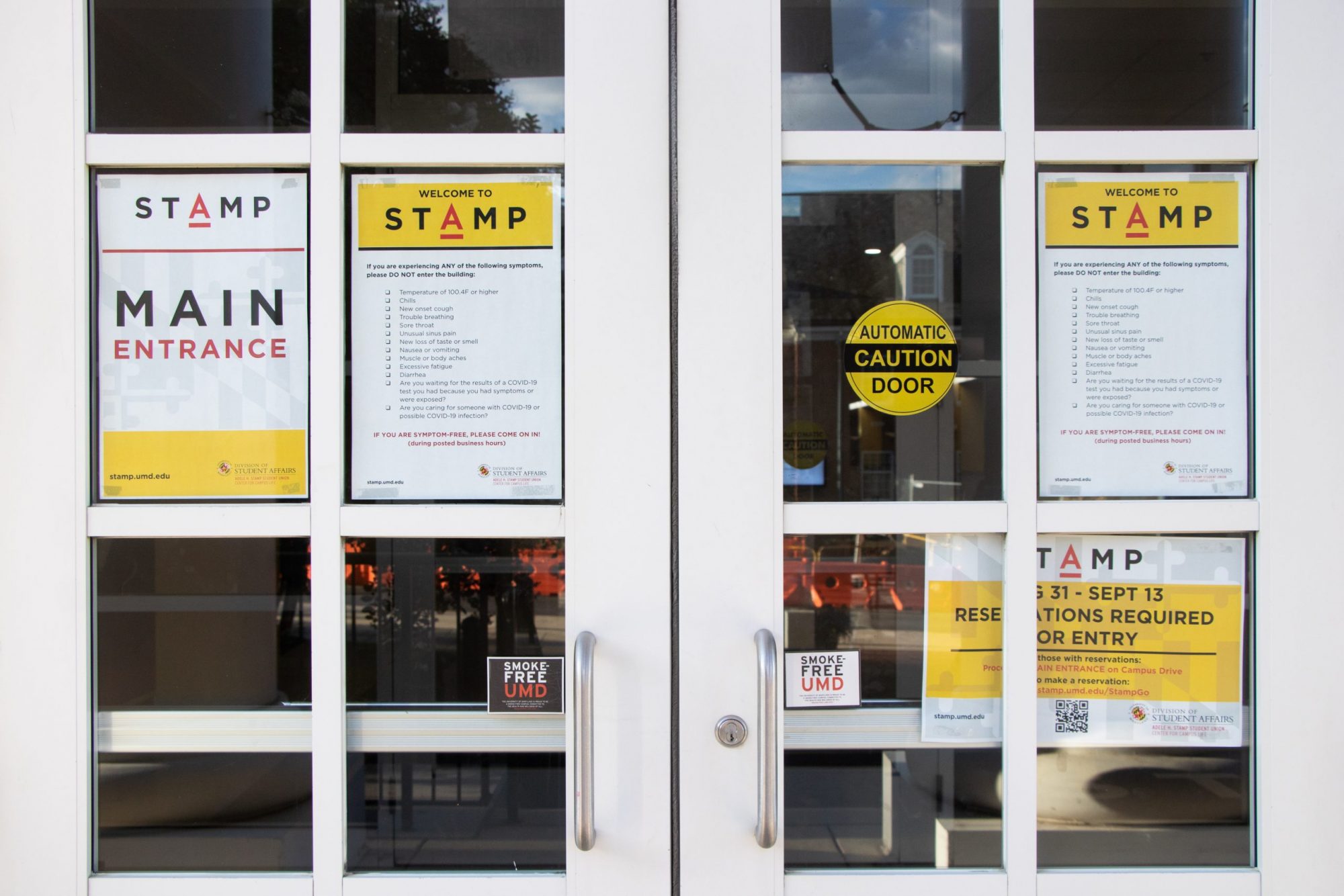 If you're hoping to snag your favorite study spot in Stamp Student Union, you're in luck: Stamp is reopening for the fall semester with some new safety rules.
Stamp has undergone a deep cleaning since it closed in March and will now be cleaned twice a day. Furniture will be rearranged to maintain social distancing, and there will be signs with information about how to prevent the spread of coronavirus in these spaces and to direct the flow of traffic.
The majority of Stamp events will be moved to a virtual setting, but some events may be offered in-person, according to Stamp's website.
For the first two weeks of class, students must make a reservation to enter Stamp, which will have a 100-person capacity. 
More information can be found here.
University Health Center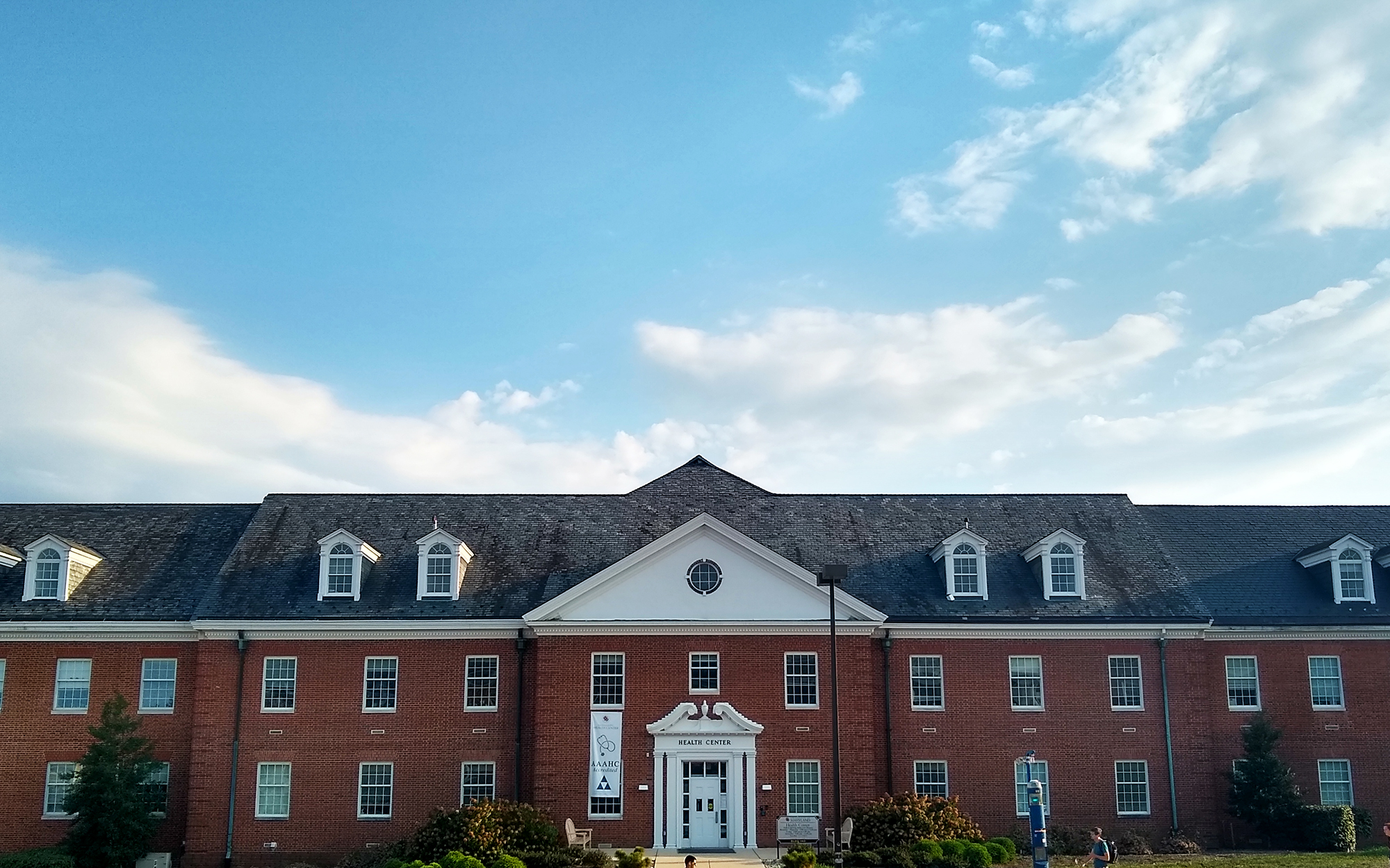 The University Health Center will be open to students during the fall semester. Students will be able to schedule telemedicine appointments and access the pharmacy. However, students must make an appointment and practice social distancing guidelines in the building, according to the health center's website.
Programs such as the Behavioral Health Services, Health Promotion and Wellness Services and CARE to Stop Violence have moved mostly online. Students can make teletherapy appointments or participate in virtual wellness events such as livestreamed meditation. The CARE to Stop Violence office will run its crisis line and will be available for non-emergencies through email. Sexual Health and Women's Health Services can be provided through telemedicine or in-person appointments. All of the Accessibility and Disability Service's appointments have moved online.
More information can be found here.
Athletics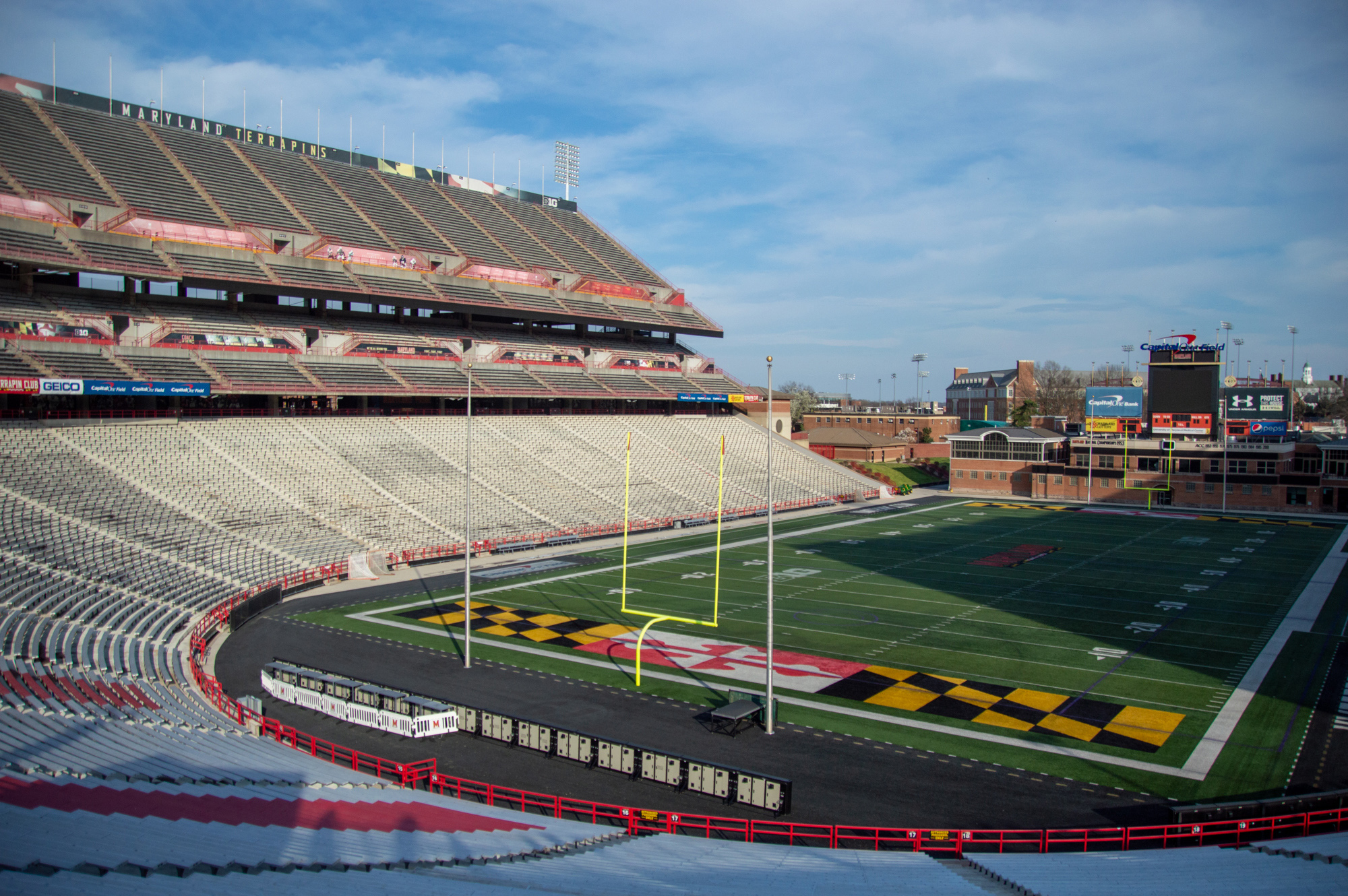 From early on in the summer, it was clear that the fall semester's sports scene was going to look very different.
Starting June 15, the football team was allowed to hold voluntary workouts to prepare for the fall semester. About a month later, after a screening of fall sport athletes and staff, nine athletes and staff members tested positive for the coronavirus, which led to the suspension of football workouts. 
And though there was hope for some version of a football season when the Big Ten announced that Maryland would only play a conference-only schedule, the season was officially postponed on Aug. 11. The Big Ten has since pledged to work toward playing fall championships in the spring.
Even before they knew the fate of the football season, the Interfraternity Council and the Panhellenic Association canceled their joint tailgates, encouraging students to postpone tailgates for the fall semester.
Club sports have had some flexibility in planning for the fall semester: To begin their season, they had to submit a plan for practices to RecWell. This plan must follow CDC and university safety guidelines, club ultimate frisbee captain Daniel Friedman-Brown told The Diamondback in August. Each team may adapt the practice schedule to their particular situation — for example, many of the club frisbee team members were already quarantined together, so they proposed to practice in pods, with only roommates coming in close contact. However, this unfortunately would not allow for new members to join the team, since conferences were canceled and coaching would not be possible with safety regulations, Friedman-Brown told The Diamondback. 
Individual club teams can be contacted by prospective members through TerpLink, according to Stamp's website.
Greek life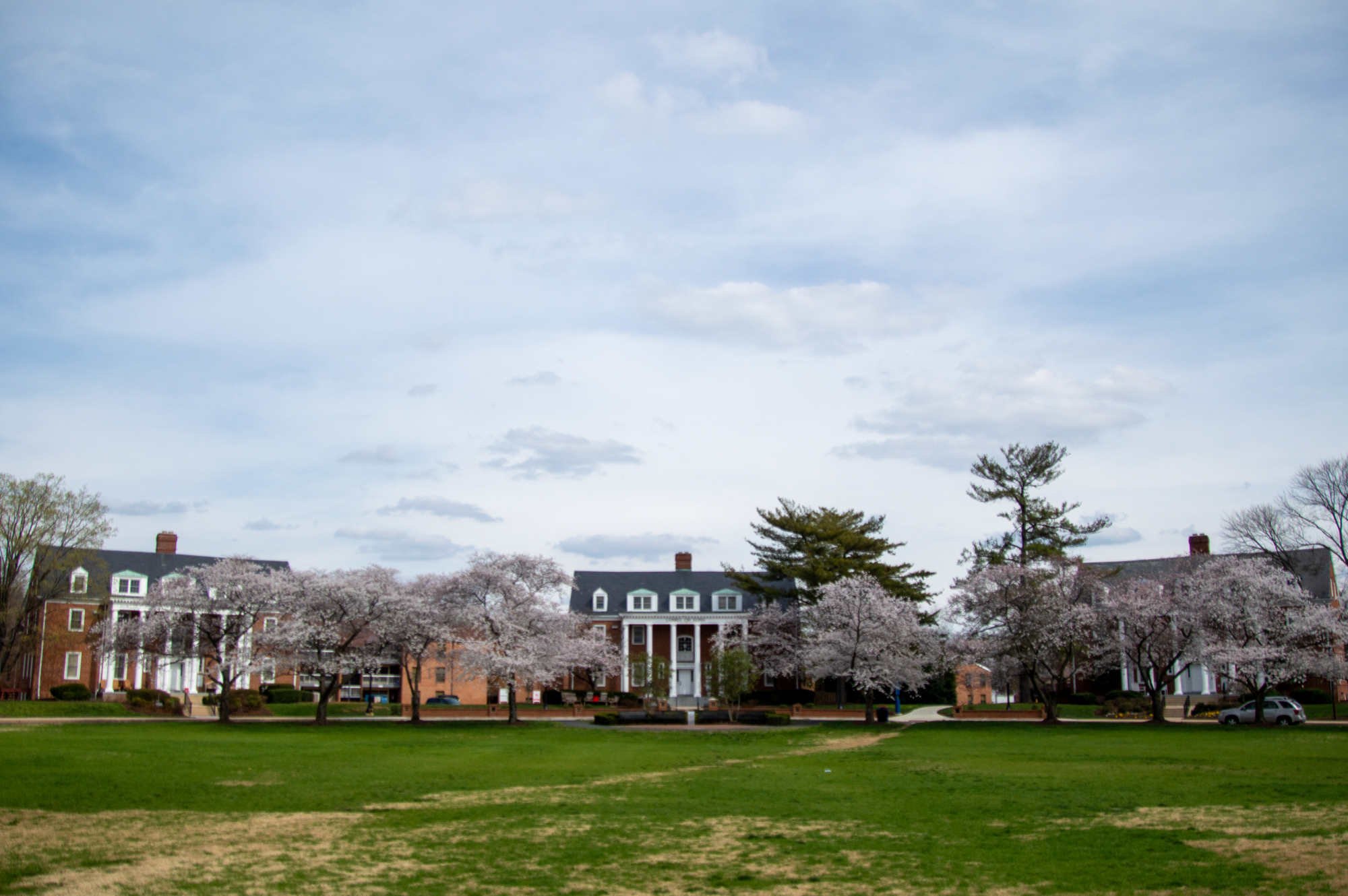 Students in fraternities and sororities will see many of their usual events go online this semester, Department of Fraternity and Sorority Life Director Matt Supple wrote in an email. 
While it will ultimately be up to the individual chapter to decide what events will be held in person versus online, events that can be moved online successfully will be, Supple wrote. In-person events must follow campus guidelines, including requiring all participants to wear masks and socially distance. If events do not allow for this behavior, they'll be canceled or moved online, Supple wrote.
Fall recruitment will continue, but events may be altered. While some chapters are still planning how they will recruit potential new members in the fall, others have already decided to host events over Zoom or Google Hangouts, and engage potential new members through apps such as Jackbox Games, Supple wrote in an email. 
The Department of Fraternity and Sorority Life is working with chapters individually and advising fraternities and sororities broadly to follow university guidelines, Supple wrote. Chapters also enforce the new safety guidelines internally, electing coronavirus chairs to help guide the chapter through making safe decisions for the semester, he added.
Getting involved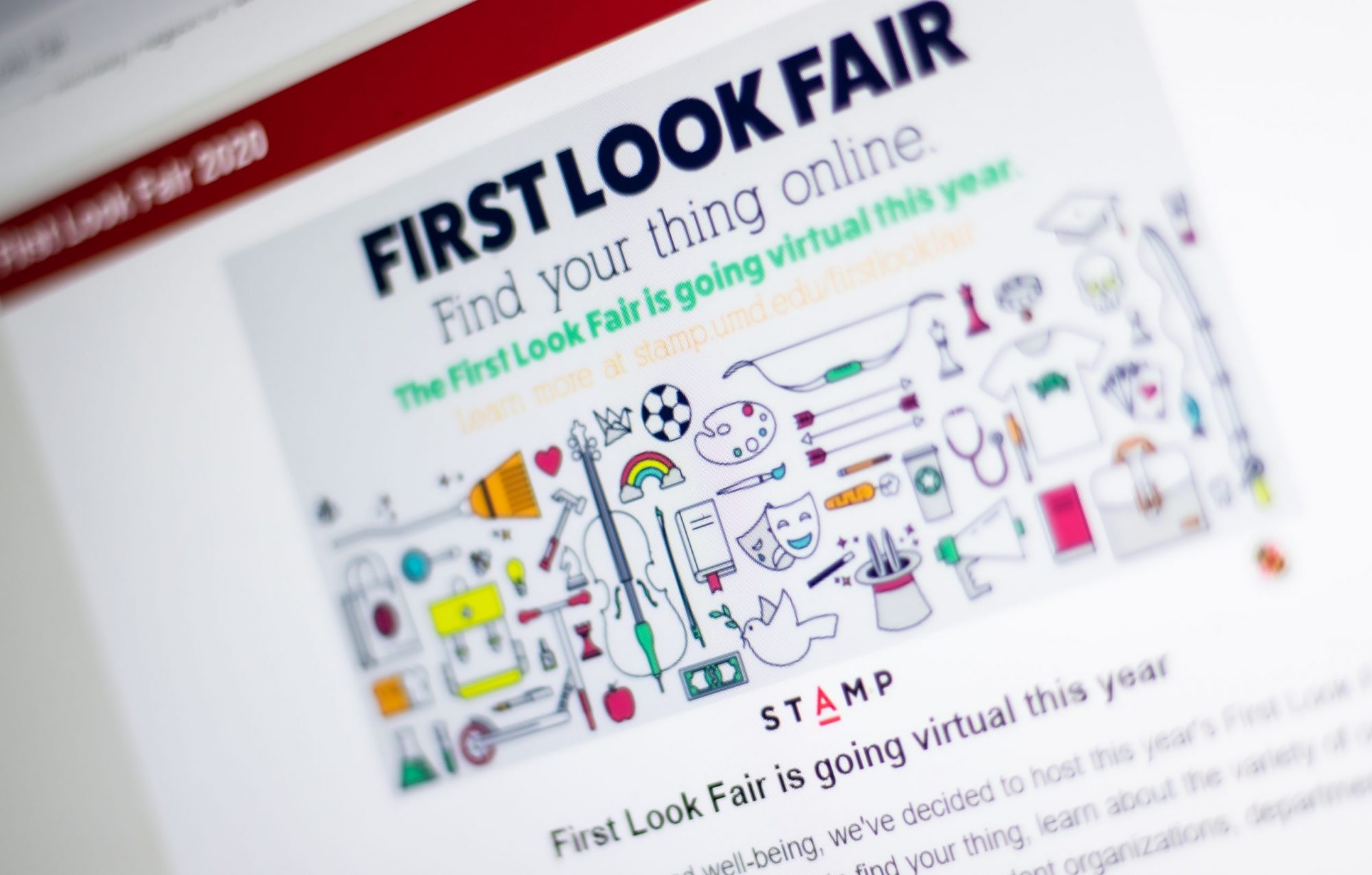 Stamp has shifted many events for the fall semester to a virtual environment — most notably, the First Look Fair. Instead of browsing through the tables of clubs sprawled throughout McKeldin Mall, students will now be able to chat virtually with club leaders through TerpLink on the virtual event days, according to Stamp's website.
Additionally, club leaders will be able to share a page with contact information and create a short video introducing their organization to interested students.
With the wide variety of clubs at this university, students are sure to see organizations leaning on all sorts of strategies to tackle the challenges associated with a largely virtual semester with many safety rules put in place. Prospective members can reach out to individual clubs through TerpLink, social media pages or even the club's website, if they have one, in order to get involved at the university this semester.
CORRECTION: Due to an editing error, a previous version of this story misstated the date that the libraries are set to enter Phase 3 of their reopening plan. This story has been updated.