Jordan Bridges sometimes talks with her mom and grandma about how the protests they attended when they were her age were different than the ones she goes to now. For one, her relatives were more likely to be battered by racial slurs when they marched for Black lives, she said.
But the similarities run deep, too. And on Friday afternoon, as Bridges stood in the thick heat of Washington, D.C., she felt that history. Speckled across the grassy lawn surrounding the Lincoln Memorial Reflecting Pool were signs painted with slogans from the Civil Rights Movement of the 1960s. Bridges also realized she was echoing the words Martin Luther King Jr. belted out exactly 57 years ago from the very same spot. She's fighting the same fight he was.
The thought is empowering in some ways, she says. It's also exhausting, a disheartening reminder that injustice still prevails.
But the battle continues.
"There is no escape until there's justice," said Bridges, a rising junior family science and sociology major at the University of Maryland. "I know it's hard. No one wants to look in the face of this every day and fight this fight, but you have to."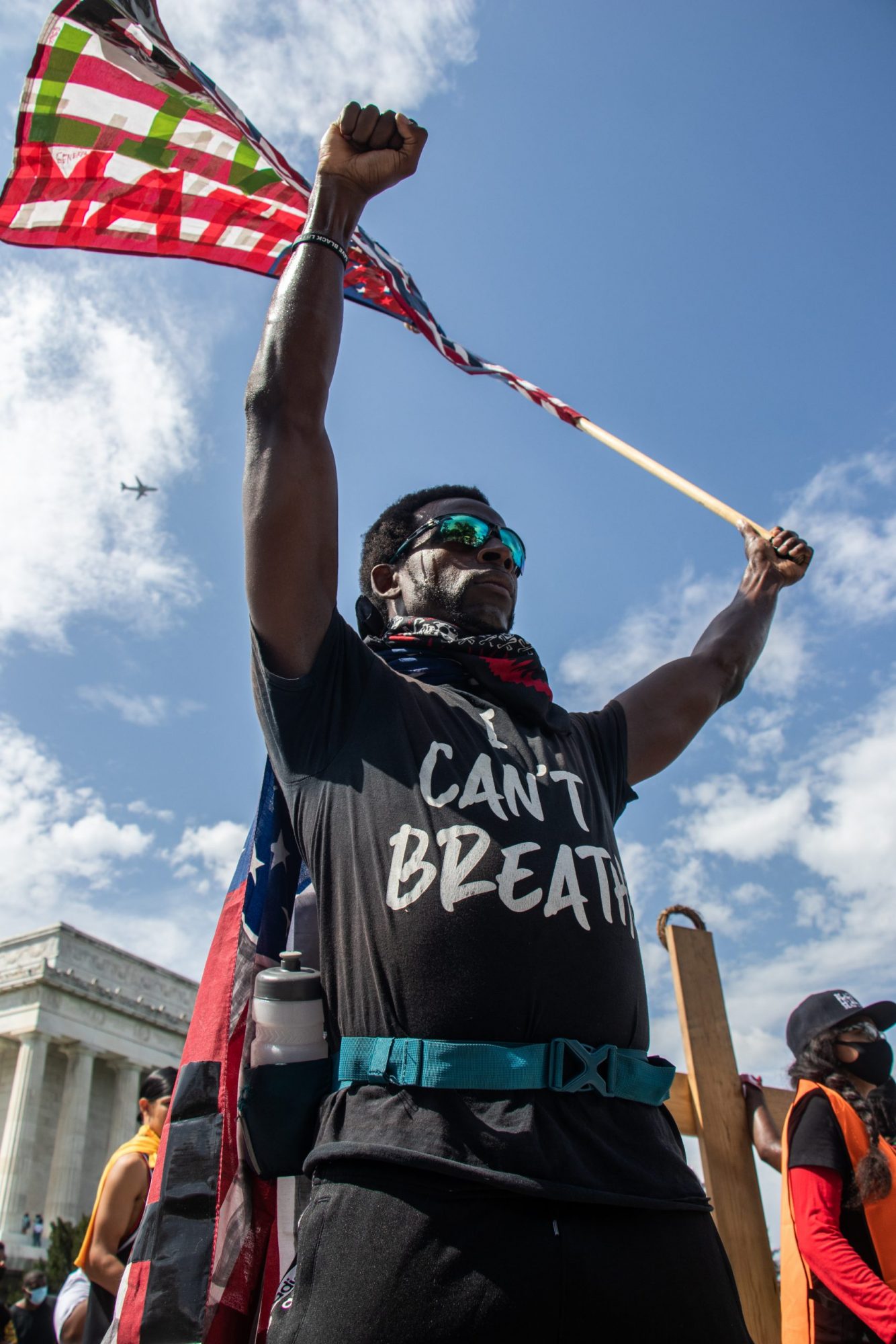 Bridges was one of thousands that gathered in D.C. on Friday for the anniversary of the 1963 March on Washington for Jobs and Freedom. Riding the wave of a national reckoning over systemic racism sparked by a string of police killings, the demonstration aimed to push forward a resounding call to reform the systems and structures that continue to perpetuate police brutality and racial discrimination.
For many students at this university, including Bridges, the march came at the end of a long summer of activism. Week after week, they turned out to the streets to cry out against the violence caused by racist policies and policing, some learning how to dodge tear gas and rubber bullets hurled by law enforcement. On Friday, they reflected on their months of protesting and — in honor of the demonstration's name, "Commitment March: Get Your Knee Off Our Necks" — shared the causes they will remain committed to fighting for in the coming months.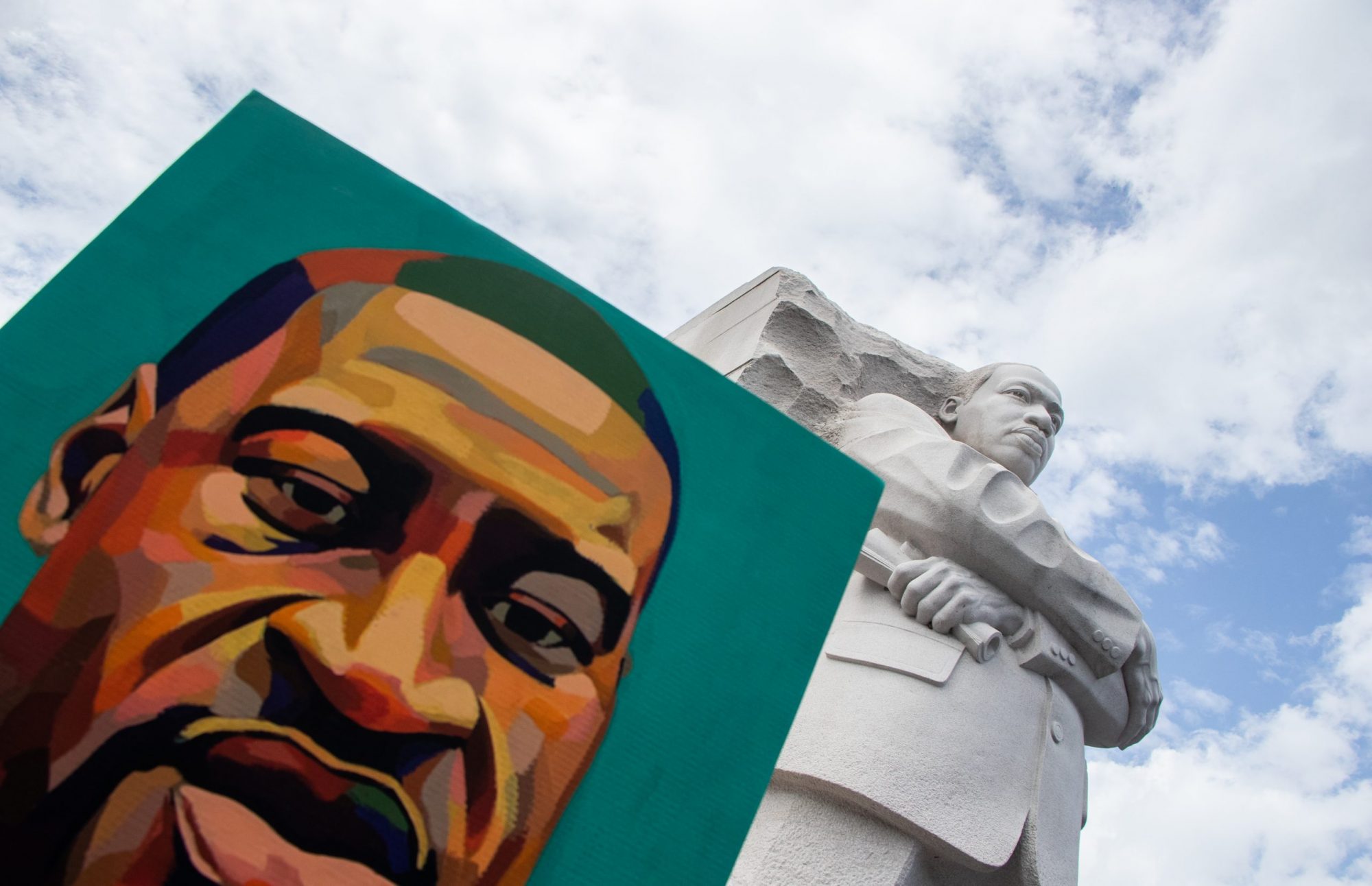 Jessica Littleton, a rising junior kinesiology and psychology major, drove to D.C. to follow in the footsteps of her grandmother, who marched with King in 1963. After attending protests all summer, Littleton says she's committed to making sure all the momentum that's gathered doesn't blow over. The fight against police brutality continues.
Over the summer months Littleton spent protesting, the list of names of people killed or brutalized by police continued to grow. Last week, yet another was added: Jacob Blake, a 29-year-old Black man shot seven times in the back by a white Wisconsin police officer.
"Remember everyone's name, and remember it didn't just stop happening because you stopped hearing about it," she said. "It's hard to think about that every single day. But at the same time, it's the world that we live in and we need to try to change it."
["Still fighting": Black UMD students add their voices to protests against police brutality]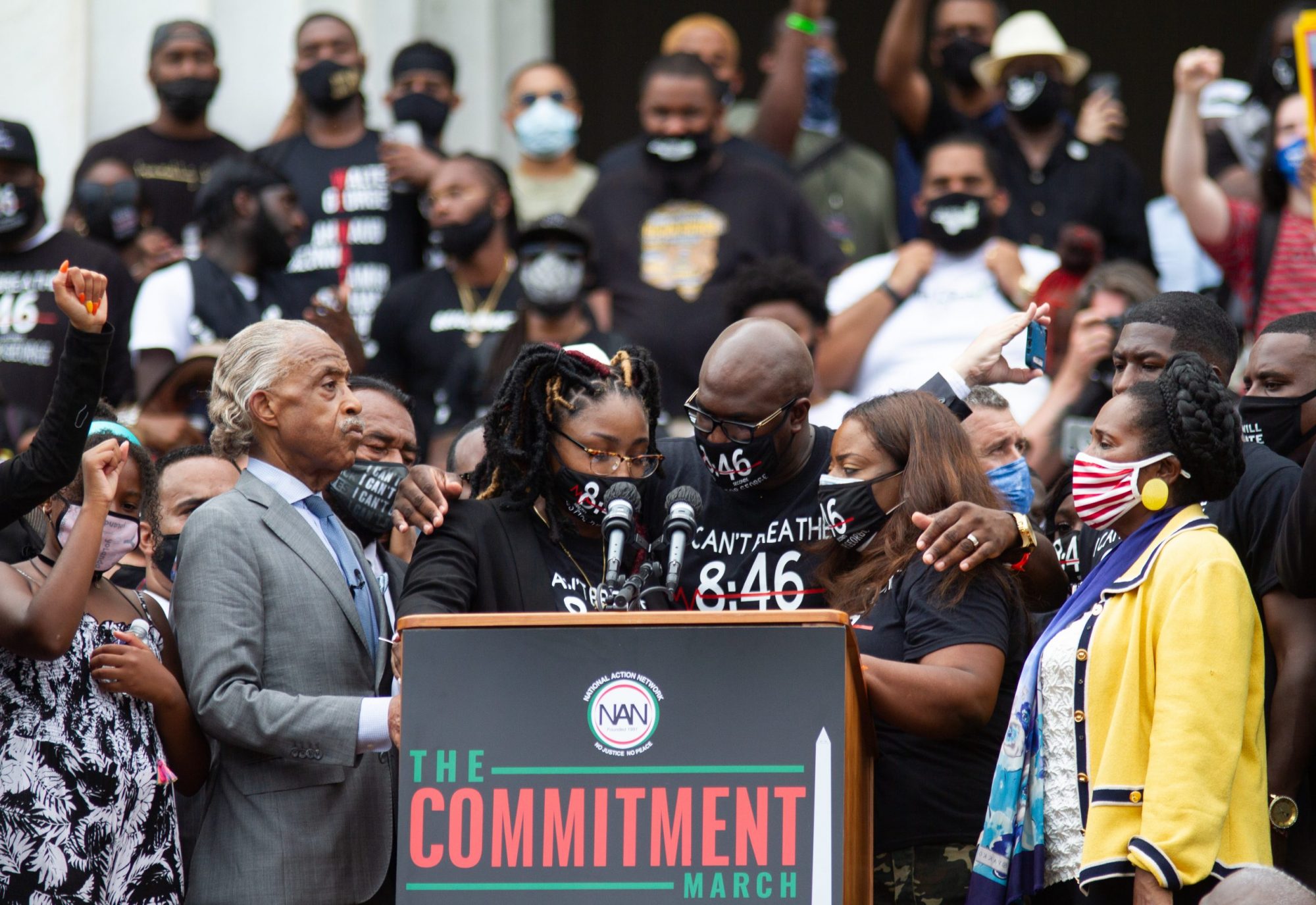 Friday's march felt different — more emotional — than other protests she's attended, Littleton said. Family members of people killed or injured by police addressed the sea of people, their voices raw with grief. Speakers included the brother and sister of George Floyd, a Black man killed by police in May, as well as the mother of Breonna Taylor, a Black 26-year-old emergency room technician who was shot and killed by Louisville police officers executing a no-knock warrant.
But Littleton was encouraged when she looked out into the crowd and saw people of all different backgrounds.
"Social issues aren't even politics. We should really just be fighting for what's right and what's fair," she said. "So when I saw so many people from so many diverse backgrounds at the march today, it just really gave me some comfort in knowing, maybe, I hope, America isn't as divided as it is portrayed on the internet."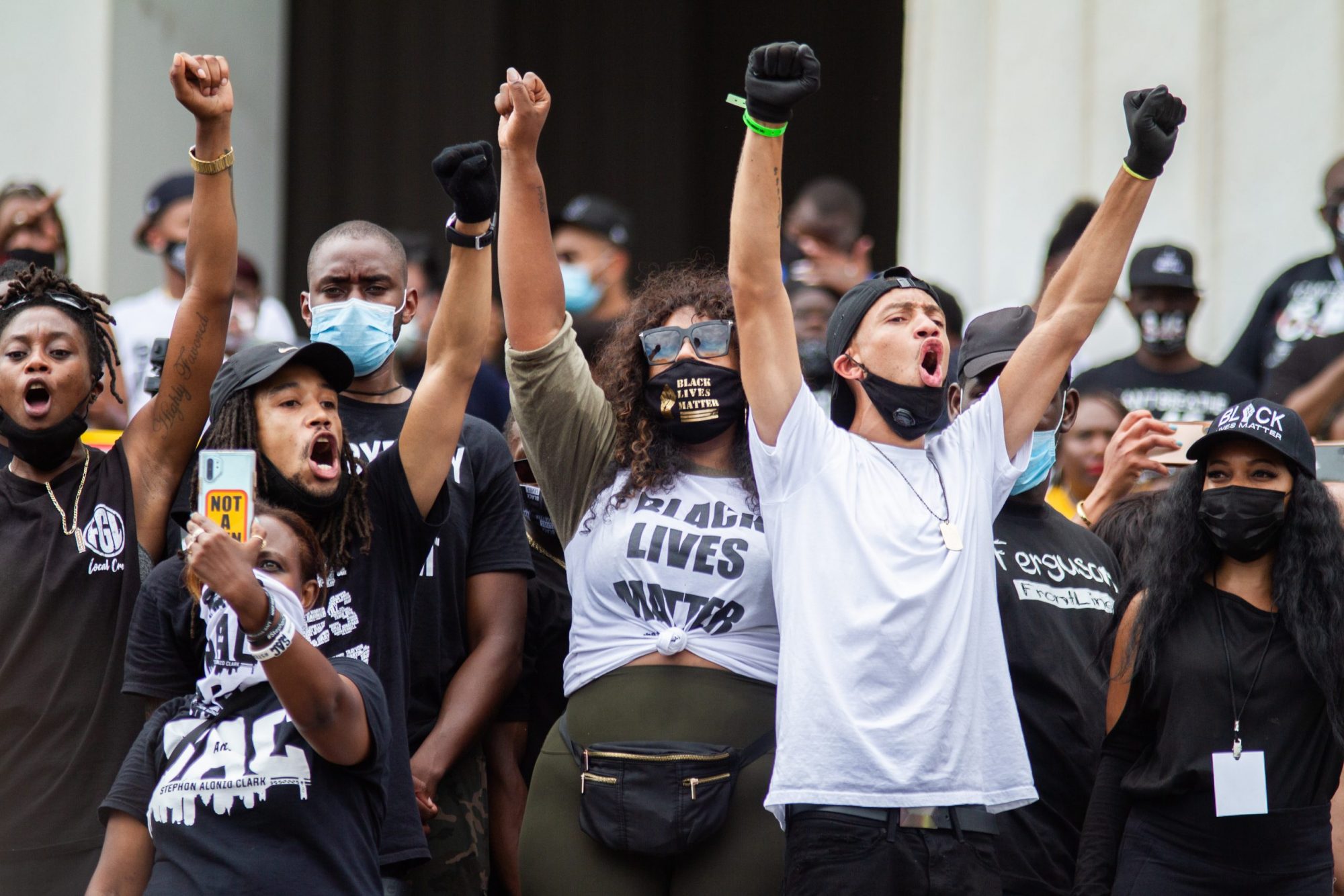 Sarika Walia, a rising senior public health science major, has also been attending protests all summer, but she's been involved in grassroots movements for years before that. In high school, she led the social justice club. And on Friday, she drove to D.C. to take part in history.
There were some truly wonderful speeches throughout the day, she said, but one of her favorites came after the crowd moved to Black Lives Matter Plaza. The speaker focused on the things that made Taylor a human being and not just a name that has mobilized protests.
"He talked about her favorite color, her favorite artists, her favorite places to go, places to eat … just sort of reminding everyone that what we're fighting for, they're real people," she said. "It's not just these slogans, it's not just someone out there that's trending. These are real people."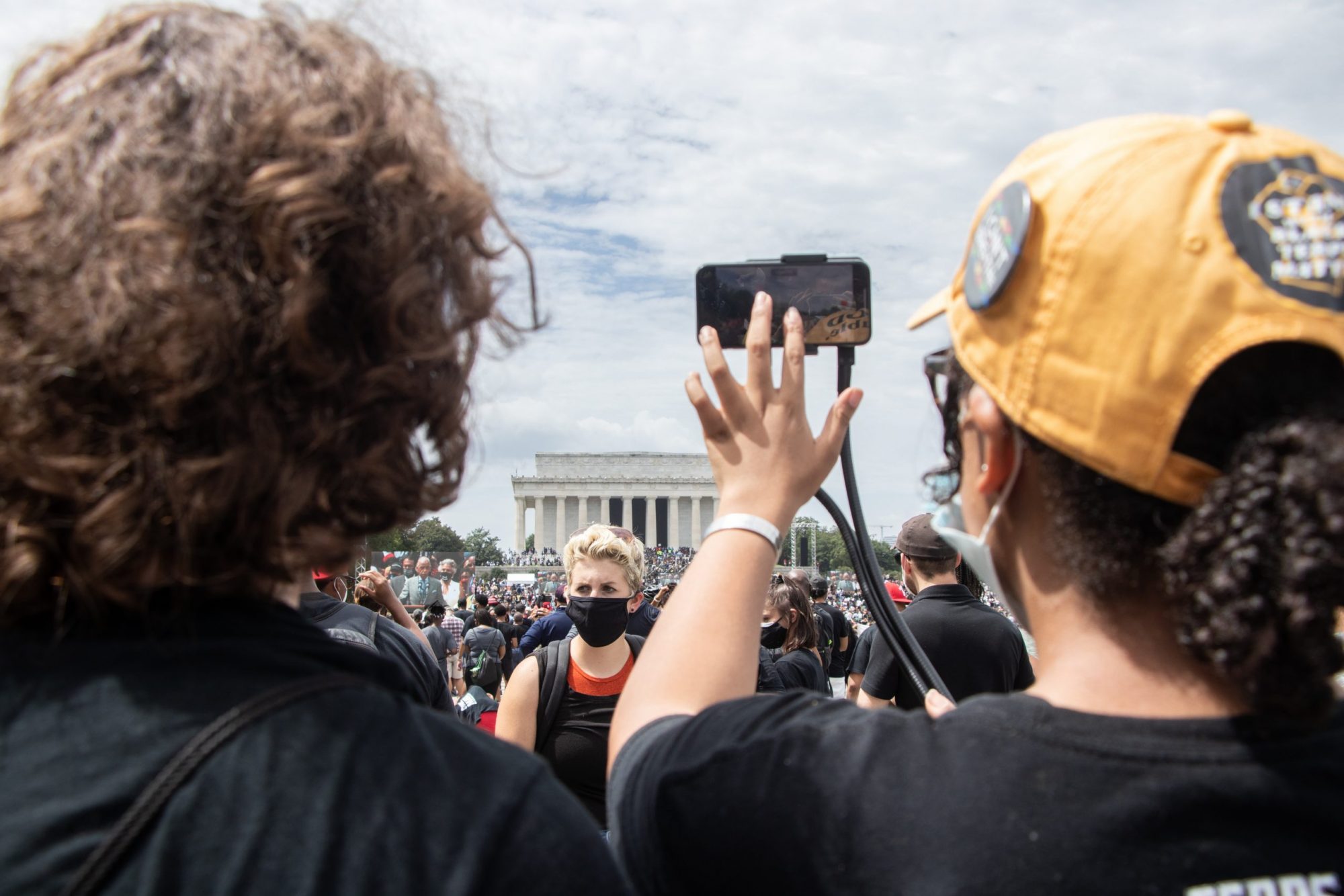 Saba Tshibaka and Alysa Conway, two of the organizers behind Black Terps Matter, also participated in the march. Tshibaka attended in person, and Conway watched the livestream on this university's campus in an event organized by Black Terps Matter and the university's Office of Multicultural Involvement and Community Advocacy.
"If we feel like people are treating this as something that's optional, or that it's temporary, this isn't gonna change," Conway said. "If we're going to be able to really invoke this type of movement, it needs to be everyone that is involved."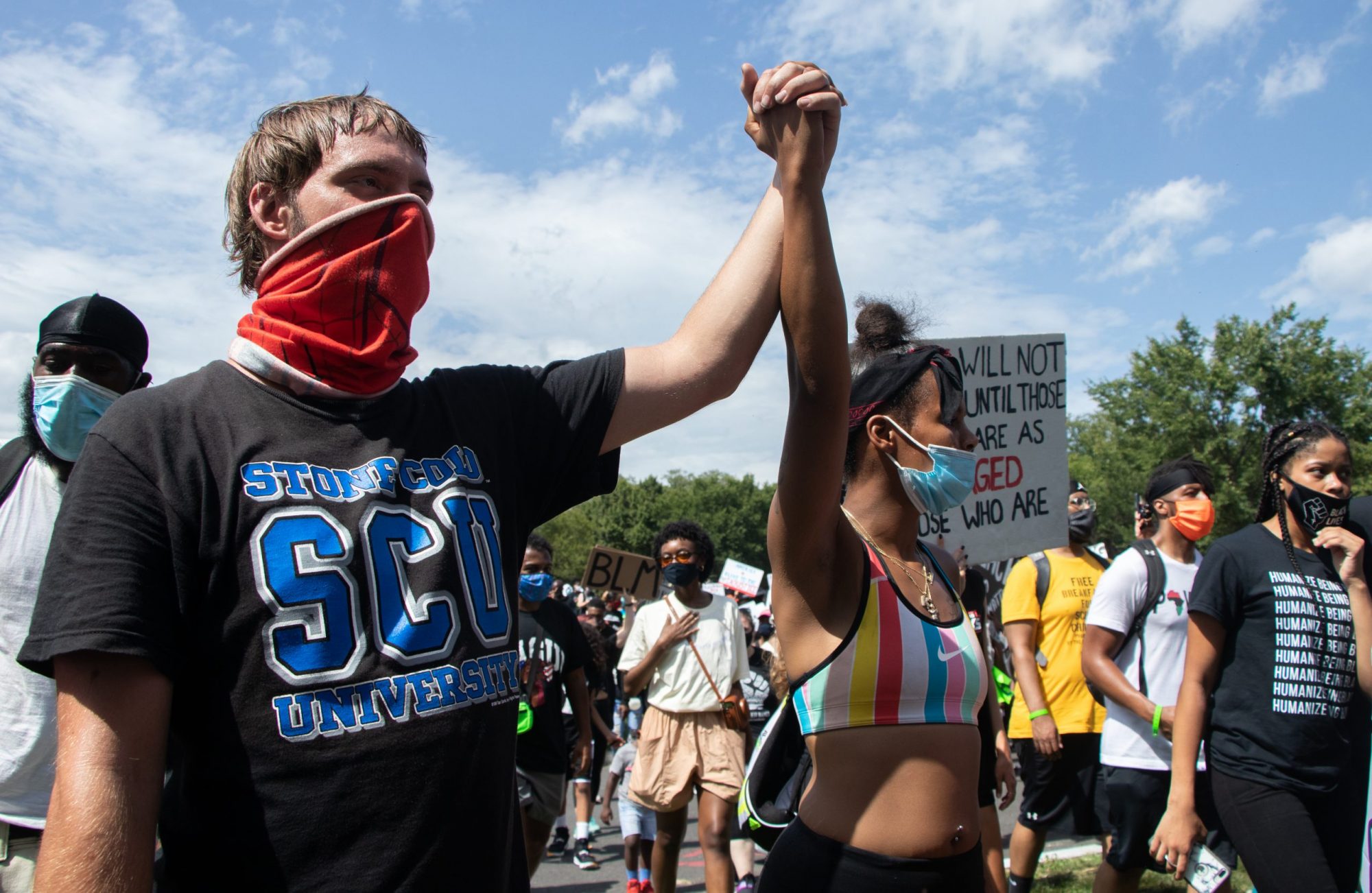 As Tshibaka sat cross legged on the grassy lawn, sweating beneath a surgical mask, she explained that this — being out in the streets with people who get her on the deepest level — is where she gets her energy. The voices of activists soared over the crowd as Tshibaka spoke, booming from sets of loudspeakers lining the mall.
Lately, she's been needing that energy more than ever. It's been two months since Black Terps Matter released its demands, and she worries that the movement's momentum is stalling. The group also continues to push university leaders to engage more with Black students and is frustrated progress isn't coming faster.
[UMD students and alumni fight for anti-racist curricula, culture in area high schools]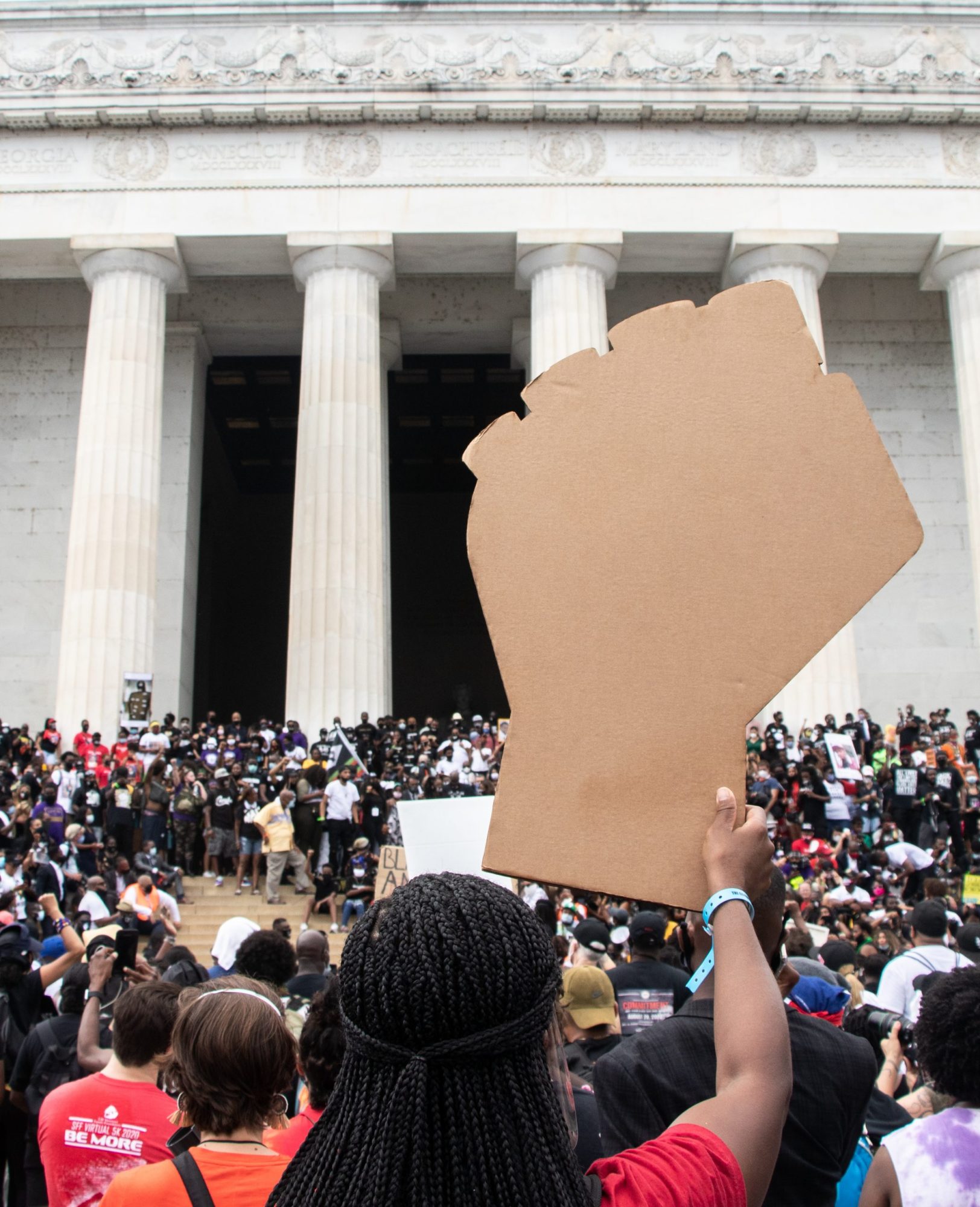 In an emailed statement, university spokesperson Natifia Mullings wrote that the administration has worked closely with more than 20 Black student organizations throughout the summer. University President Darryll Pines met with a group of Black student leaders earlier this month, she said.
And on Thursday, Pines sent out an email to the campus community, sharing a toolkit of anti-racism resources along with a link to the virtual March on Washington, which he said he would be joining.
But Tshibaka says this isn't enough. And along with applying pressure to the administration, she and Black Terps Matter have also been working to help students at this university commit to fighting racism. The organization has developed eight steps students can take to "act immediately." The list includes steps such as reading How to Be an Anti-Racist by Ibram X. Kendi and watching a documentary about civil rights icon Congressman John Lewis.
"I don't ever want to make people feel guilty. But I really, really want them to get the information," Tshibaka said. "I don't know how to say it better. I want people to care, deep."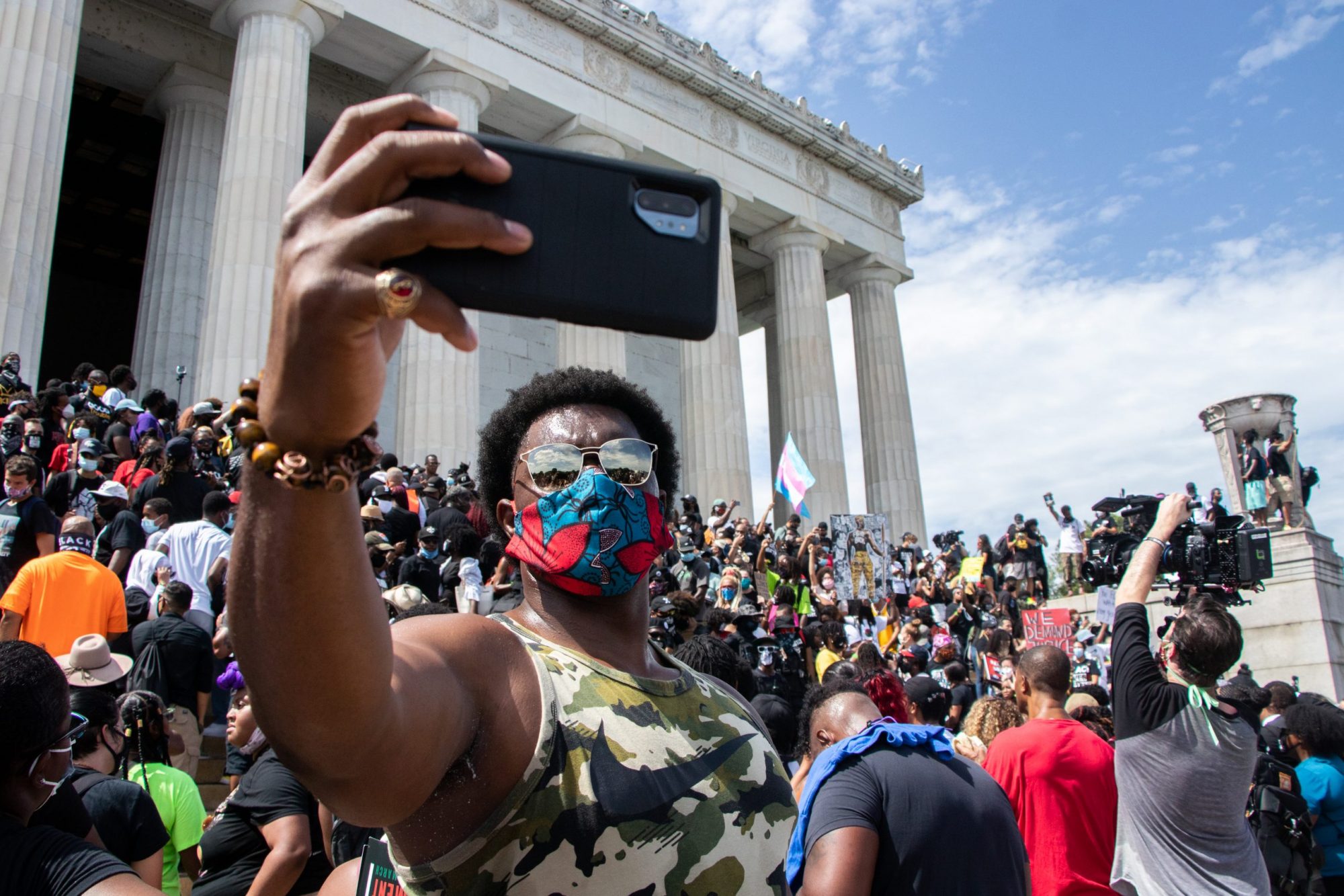 For Bridges, commitment to the fight for racial equality comes from the heart — and from watching the videos of police brutality that surface. They're crushing and heartbreaking, and, she says, her commitment comes from that pain and suffering. She can't make somebody commit to the fight, she says. They have to want to.
But it's so important for students at this university to get involved in the movement — to share resources and circulate flyers about events. This is our time to push for change, Bridges says.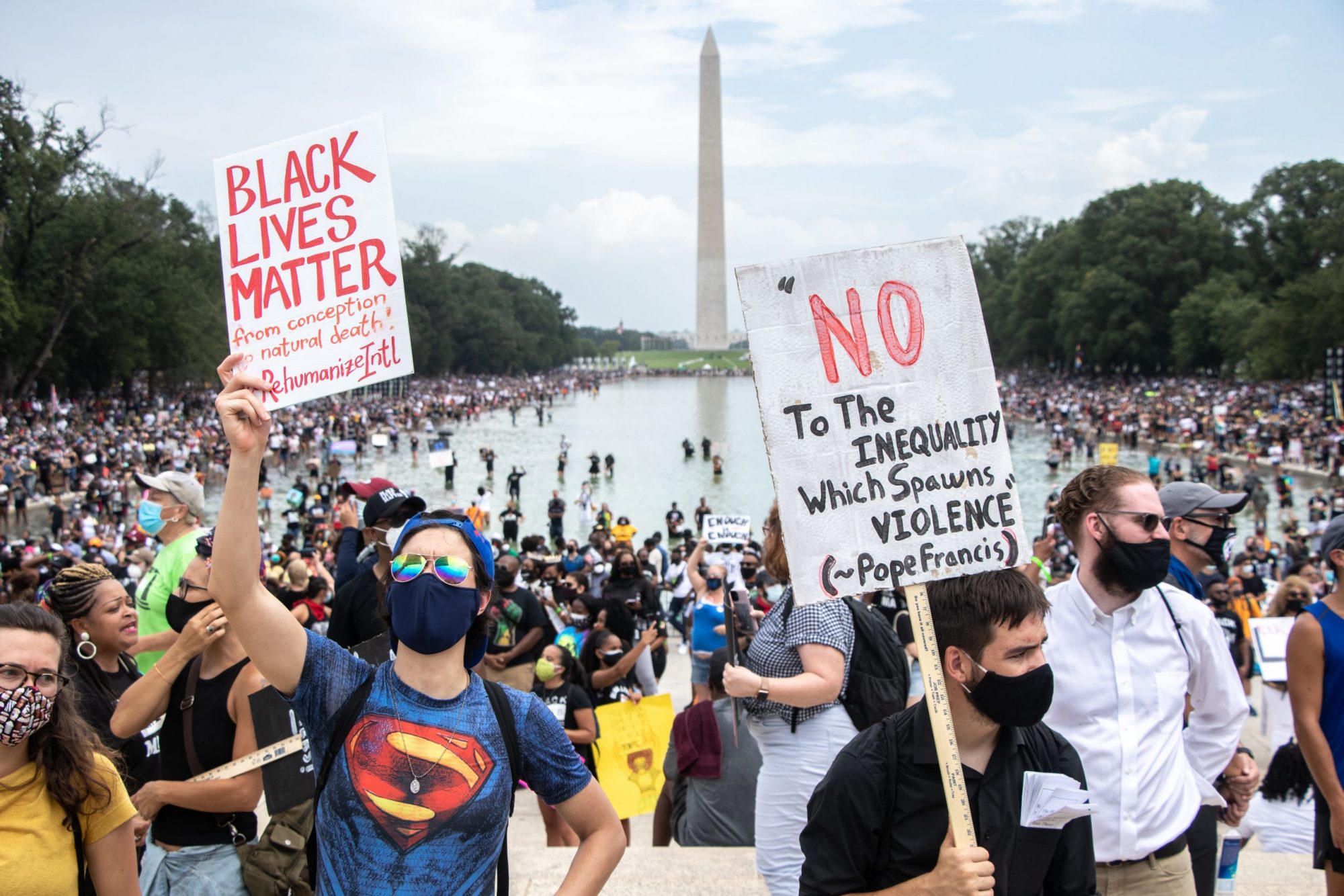 If she has children or grandchildren of her own some day, Bridges said, she hopes that they won't be attending a similar march. She doesn't want them to have to make posters with the names of a hundred other people who have been victimized by the police. That would break her heart, she said.
But Bridges believes her descendents will continue to be out on the streets, marching and advocating for better days. She just hopes Friday's march will serve as a building block for change.
"This isn't a one day fight," she said. "This is a lifelong battle, and it's not going anywhere."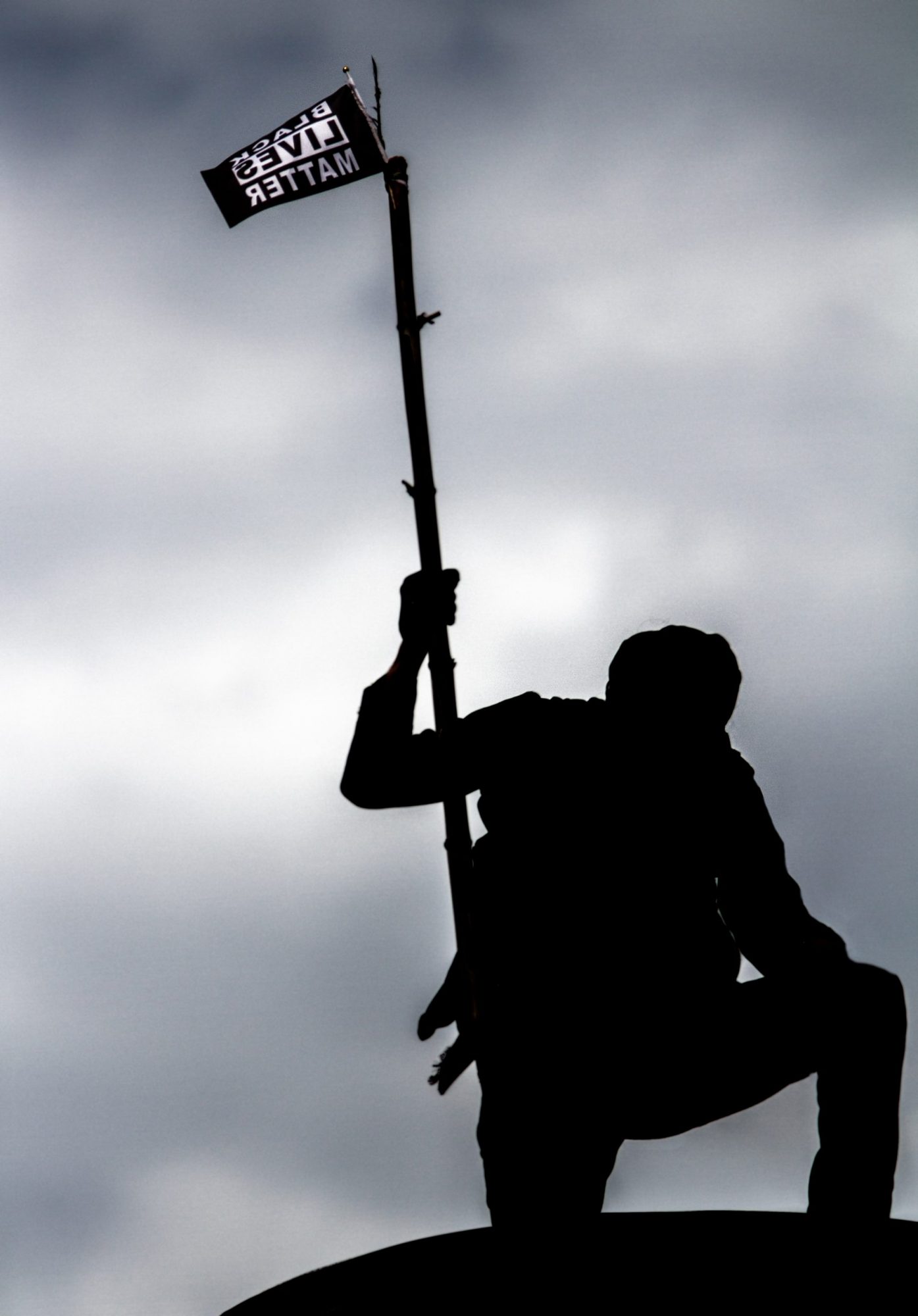 Staff writers Anaya Truss-Williams and Clara Longo de Freitas contributed to this story.