Less than a week after Election Day, dozens of District 2 residents, clad in masks and armed with hand sanitizer, arrived at the College Park Community Center in Lakeland to cast their votes for District 2 council member Sunday. 
After former Councilman P.J. Brennan announced his resignation in July, three residents took up the challenge to fill his place: Ron Cameau, Llatetra Brown Esters and Lindsay Dively. 
District 2 Councilman Monroe Dennis made an appearance, chatting with the candidates and those who joined them camped outside the community center. Dennis had already voted, using the drop-off box at Davis Hall.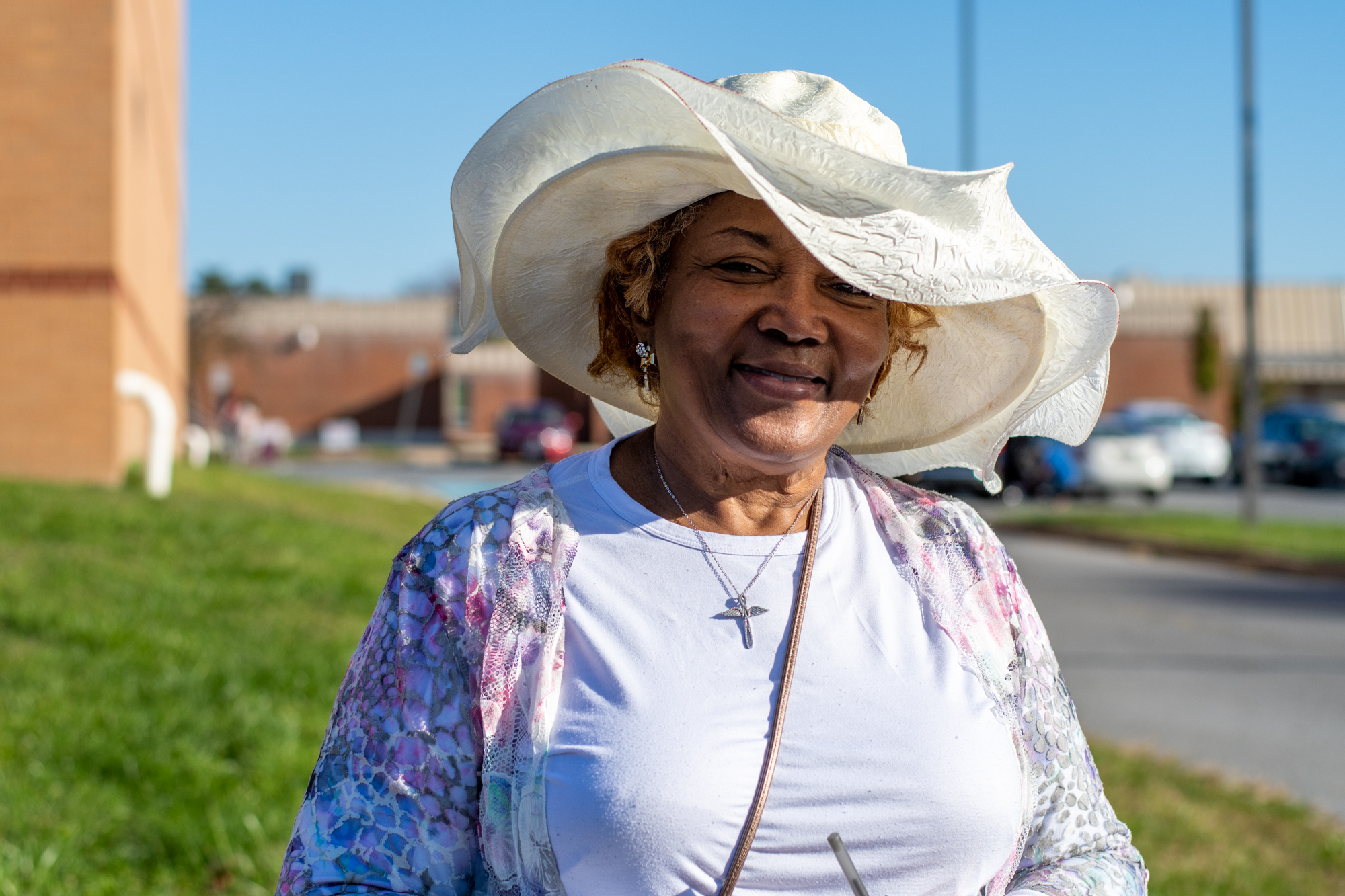 Fannie Featherstone, a Lakeland resident of 41 years, came to the center to vote. She loves to see everyone and say hi, especially since she usually helps out during the elections, she said. Featherstone voted for Esters, saying it was time for more representation on the council. 
"We need more females on the council … especially Black females," she said. 
But Featherstone also voted for Esters in hopes that the candidate could fix some of the issues she had with the city. Featherstone said that parking in front of her home requires a pass, so she has to pay to park in front of her house and when her children want to visit her.
Additionally, Featherstone has had to take initiative to better Lakeland Park. It needs to be updated, she said, since materials are being left to collect germs. Featherstone even had to request to put trash cans in the park.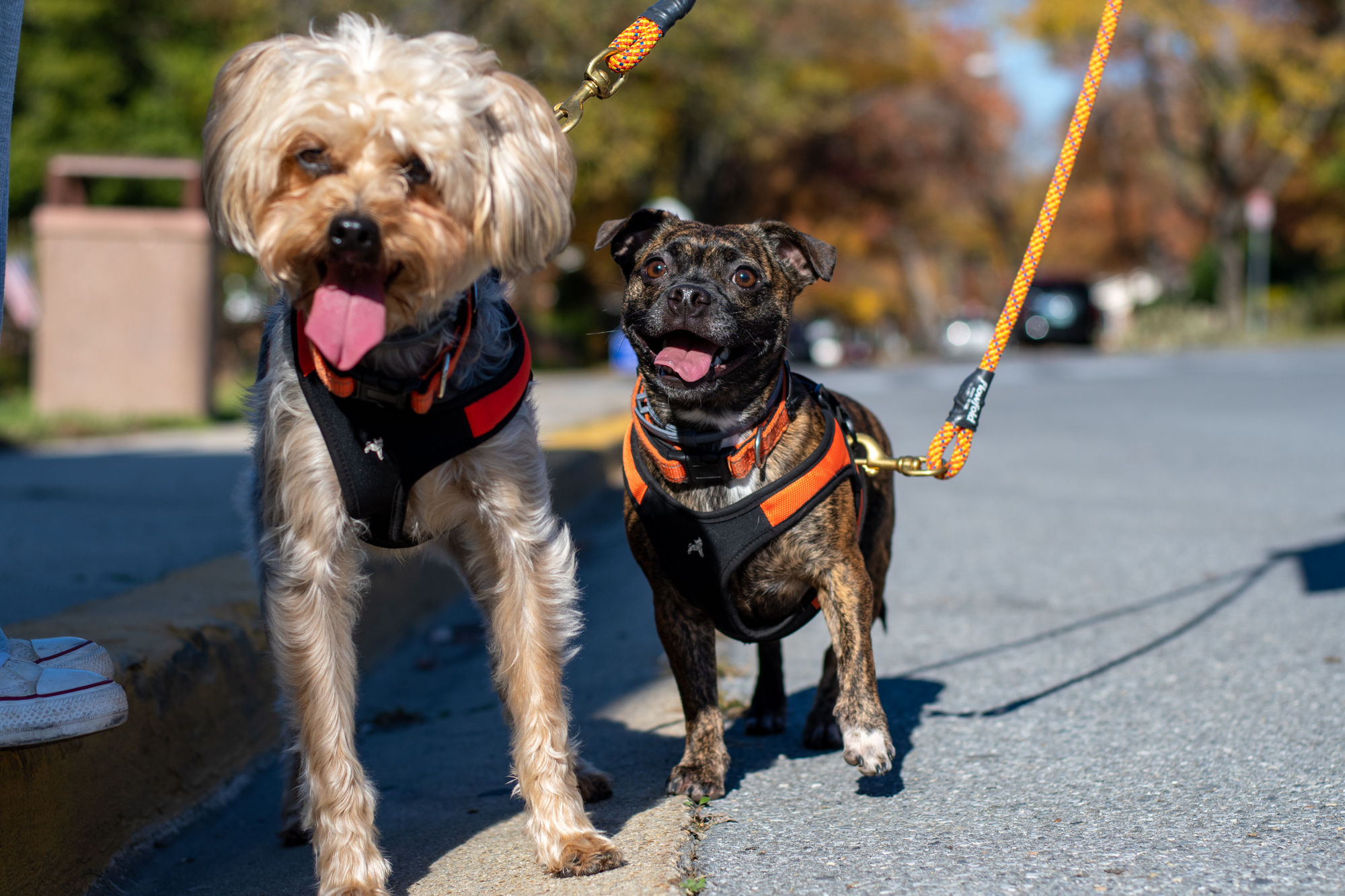 Hollywood resident John Vavrek came to vote with his two dogs, Cora and Sassy. He also voted for Esters. 
"She's the only one that actually came around, knocked on doors, came to my house to talk to me. Pretty much nobody else did that," Vavrek said. 
He voted so he could have a say in issues concerning him and his community, such as a fish farm or townhouses that could be placed in his area of District 2. He's hoping that voting for Esters can help make his voice heard.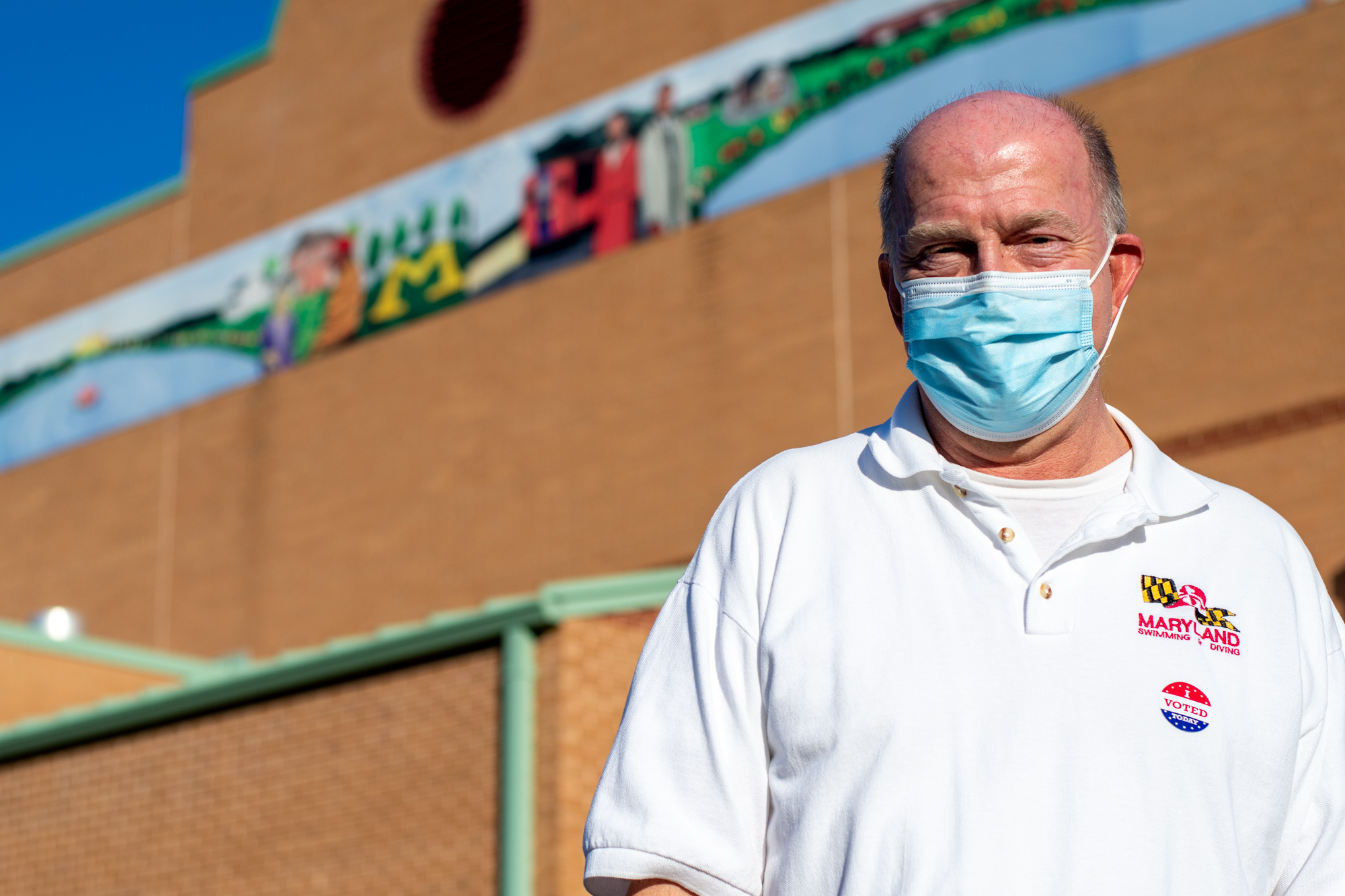 Voters floated from table to table in the community center to talk with candidates and ask questions about their platforms. But one voter, Jim Nealis, knew exactly who he was voting for. He walked over to chat with Cameau for a short time and then walked inside to cast his vote for him. 
Nealis knew Cameau from when he joined the Berwyn District Civic Association two years ago. Cameau volunteered to distribute flyers and be the neighbor watch coordinator. That's when Nealis knew Cameau was dedicated to helping the community. He's hoping that, if elected, Cameau could work on the university-city relationship, something he said was getting "too cozy." 
"I just think he'll be a great representative for our neighborhood," Nealis said.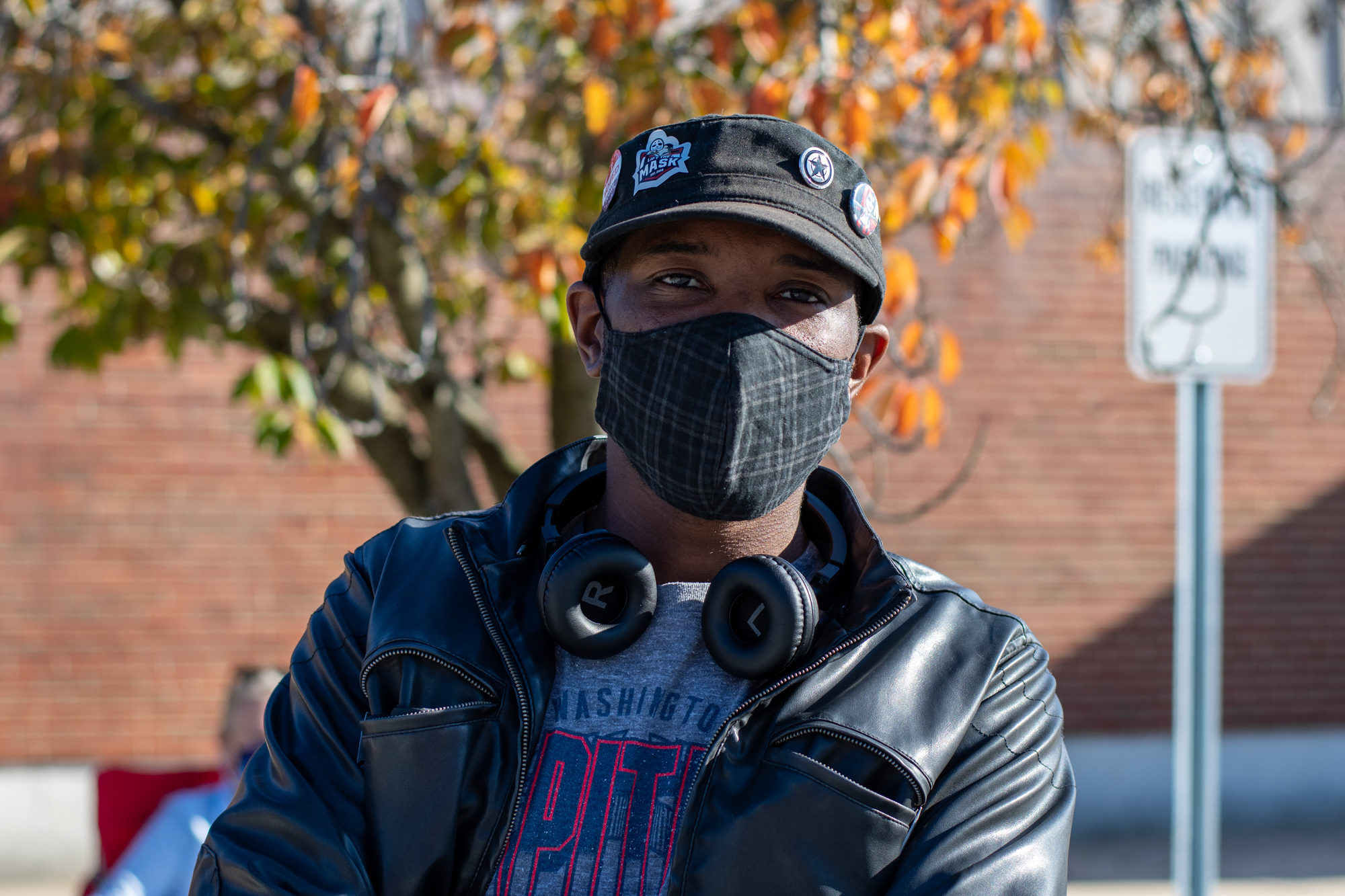 Claude Williams voted for Dively — they've been friends for as many as five years and she's his landlord. But Williams didn't just vote for Dively because of their relationship. He also especially liked her policy to add bike lanes in College Park. 
Williams doesn't drive to work, so he usually ends up walking or taking e-scooters if he's running late. By law, he's supposed to ride on the street, but drivers get frustrated with him sometimes, so he moves to the sidewalk. But that's more dangerous, he said, since you run the risk of hitting more people. 
"To put more bike lanes in, I really feel like that's a really good call," Williams said.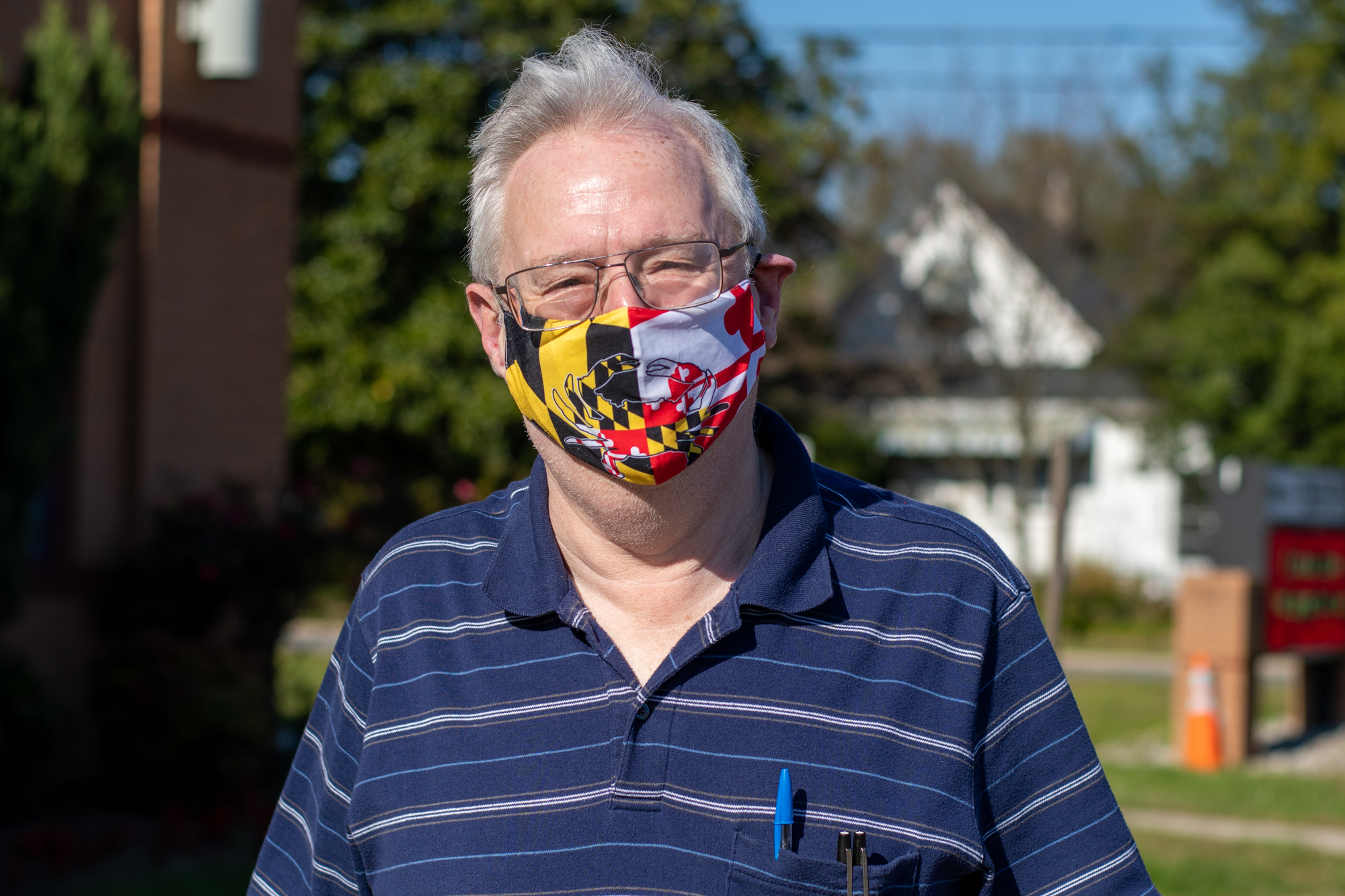 Maryland senator Jim Rosapepe also came to the community center to cast his vote in person. He didn't want to reveal who he voted for, but he was happy to see three candidates running for this election because College Park sometimes struggles to get one candidate to run, he said. 
"Being on the city council is a tough job, and so, folks who were willing to put in the time, I really admire," he said. "All three of these candidates are clearly very committed to the community."