Brandon's time as a University of Maryland student has never been entirely comfortable: As one of the university's 120 "Dreamers," he has faced challenges unknown to most students. And that was before the coronavirus pandemic hit.
Without reliable internet connection at home, the American studies major struggled to complete his schoolwork after university classes moved online. And after he lost his on-campus job, the burden of his family's expenses fell solely on his mother's paycheck. 
And through it all, a pivotal Supreme Court decision loomed — one that would affect not only his life, but the lives of hundreds of thousands of people in the U.S.
In 2017, the Trump administration attempted to dismantle the Deferred Action for Childhood Arrivals program, which protects undocumented immigrants brought to the U.S. as children from deportation. This left Dreamers like Brandon in limbo, waiting for the nation's highest court to decide whether the president's actions were allowed.
"You can't ignore it. You couldn't get your mind off of it," said Brandon, a rising senior who asked to be identified only by his first name to protect his immigration status.
On June 18, that decision arrived. The Court ruled that the procedures the administration had tried to use to end the program were unconstitutional, allowing Dreamers to stay in the U.S. for the time being.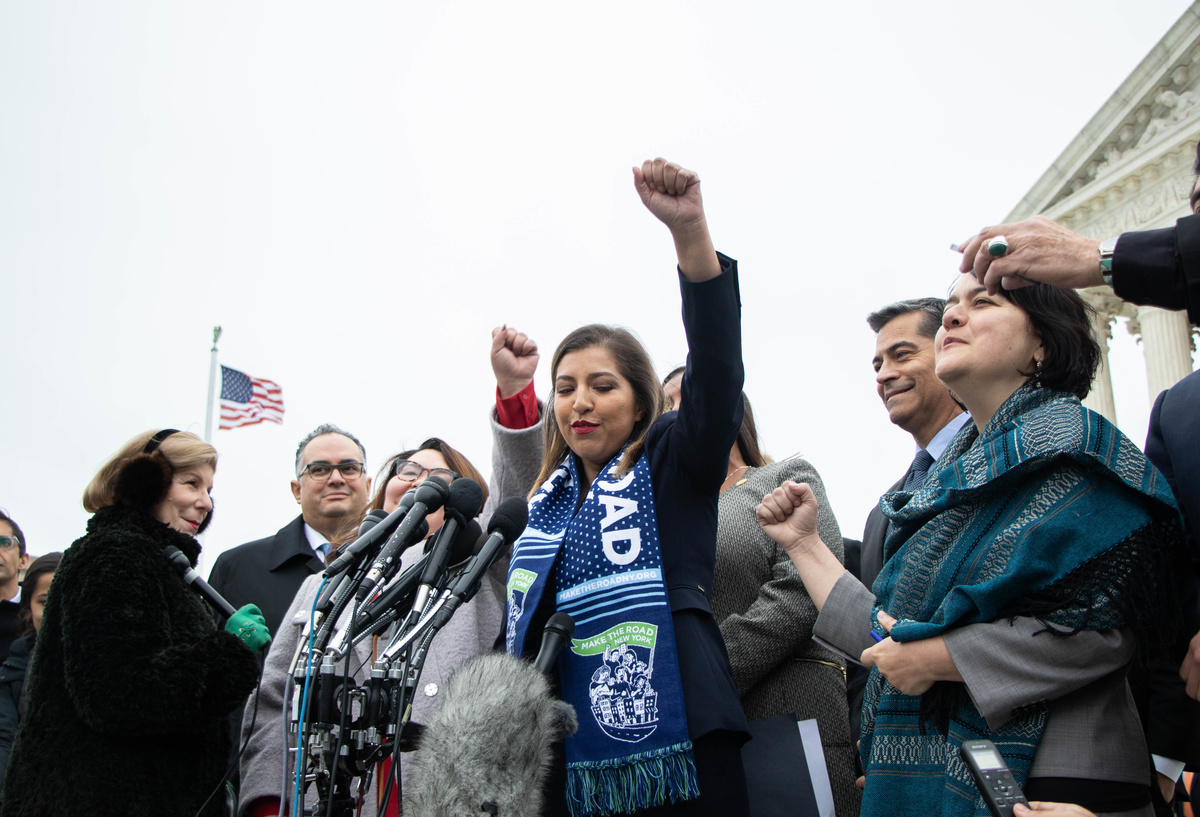 However, the more than 640,000 Dreamers in the country can't rest easy yet. The justices left an opening for the administration to try to provide proper justification for revoking the program again, and there's still no path to citizenship for those protected by DACA. 
"The fight's still not over," Brandon said.
In Congress, a bill that would create such a path toward permanent citizenship remains stalled in the Senate. And, Brandon says, there's work to do closer to home as well. This university could do more to raise awareness for the struggles undocumented students face, he said, and it could build a more inclusive environment for students of color, who often feel alone as they navigate a predominantly white university.
But in the meantime, as he fights to stay in this country, Brandon says he'll keep his head held high. It's what he's done his entire life — from his journey to the U.S. to his first year at this university.
"I remember my mom telling me to be hopeful, things are going to get better," Brandon recalled. "I believe her."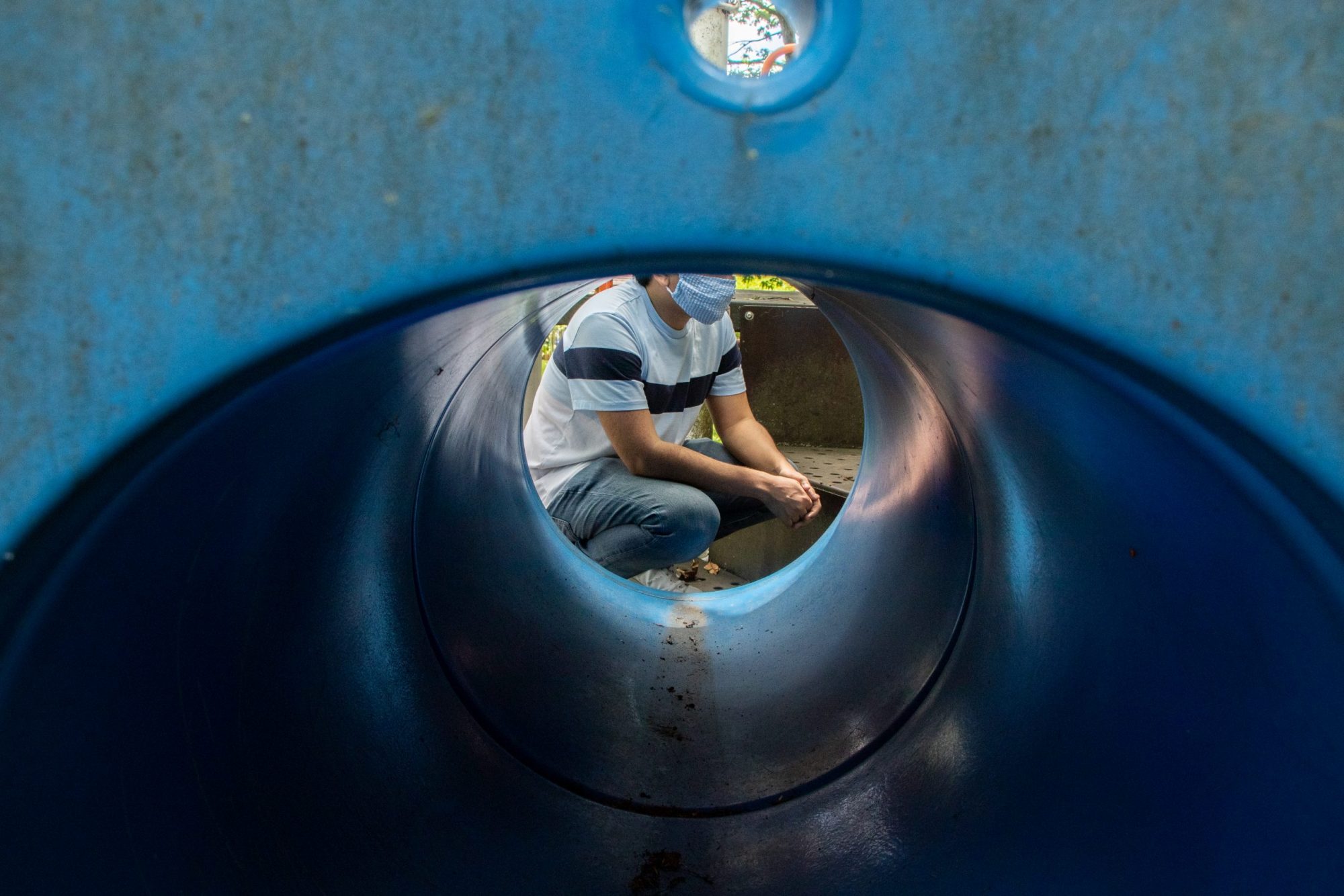 ***
Brandon transferred to the University of Maryland for the fall 2019 semester, after spending two years at Montgomery College.
In his first semester at this university, he got an on-campus job to help pay for his expenses. But as the semester progressed, he often found himself worrying about his next paycheck and whether he'd be able to afford rent or groceries. 
Despite having friends at the university, it was difficult for Brandon to adjust to his new classes and the community around him. Being a member of a marginalized group on campus made it harder for him to find allies or people he could relate to, he said.
And through it all, fears about deportation often floated to the top of his mind, fueling anxiety about completing his degree. 
"It was really depressing … there was a lot of negativity around the situation," he said. "It was a lot to get used to. The first couple of weeks, I was really down."
But there were some respites — like every Friday after the class he took with his friend, Luis Rivas Lopez.
"I look at him, and we just know … We know after that class on Friday, we're going to go to Stamp and get some Chick-Fil-A," Rivas Lopez, an electrical engineering major and rising senior, recalled.
Rivas Lopez and Oscar Rojas, another friend, met Brandon about a year ago at Montgomery College's Southern Management Leadership Program — an educational program that helps and financially supports students transition from Montgomery College to the University of Maryland. 
With his friends' help, Brandon was able to fight through his first year. He began living with Rojas' family, to cut down on the commute he'd have to campus had he continued living with his own family in Gaithersburg. And when he found himself late on rent with hardly any money left over for food, Rojas, Rivas Lopez and his other friends came together to support him financially and emotionally. 
"If it wasn't for them, I don't think I would be able to live," Brandon said.
He and Rivas Lopez also have something crucial in common: They are both DACA recipients.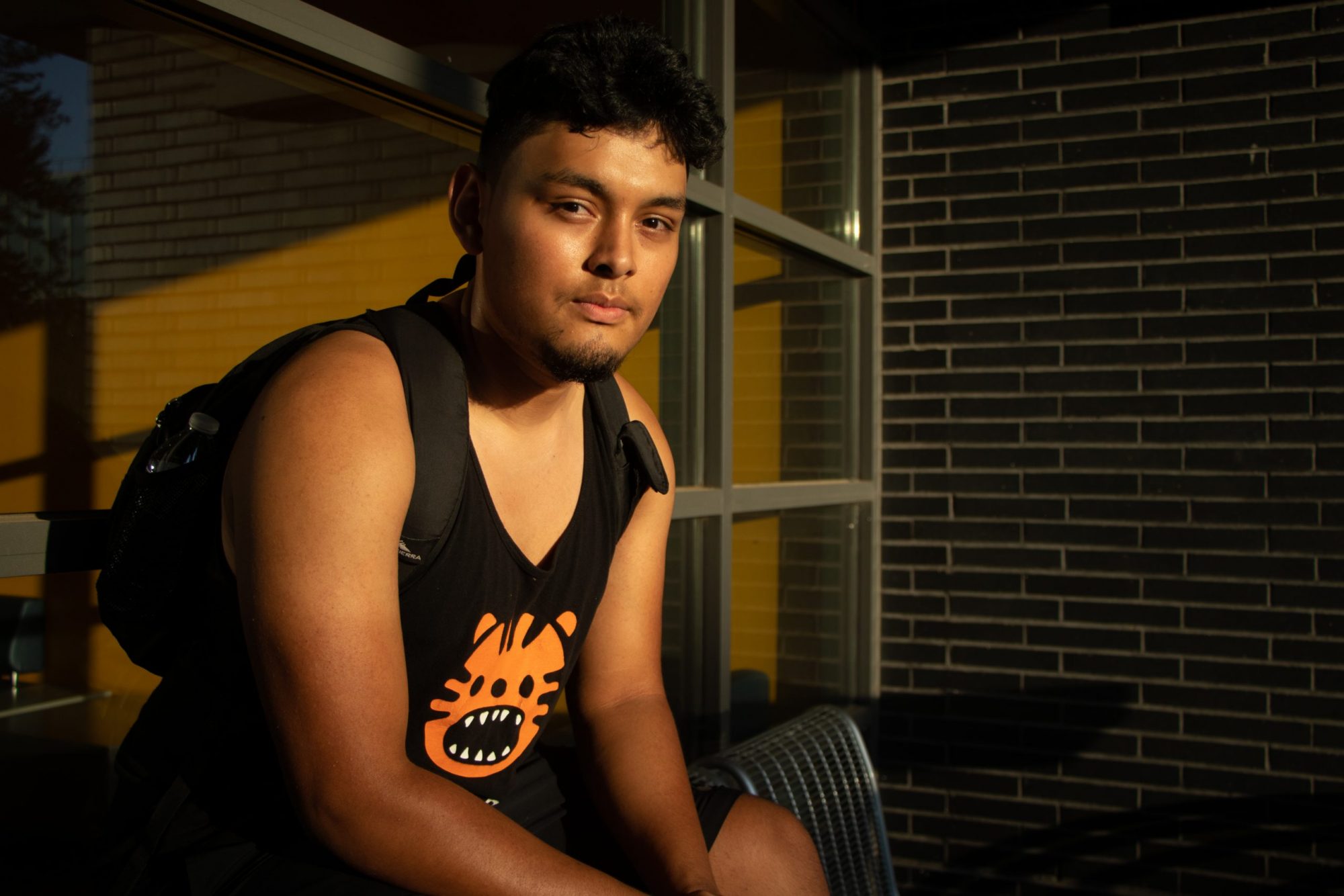 Brandon finally felt like he had an ally.
"I felt … happy. There was someone else that had gone through the same things I did — that knows the struggles of having DACA," Brandon said. "I felt a sense of relief."
Brandon also found a supporter in Laura Bohorquez Garcia, the university's former undocumented student coordinator. 
To provide counseling and financial advice to DACA recipients and other undocumented students, the university created the undocumented student coordinator position in 2017,  about two years before Brandon arrived on campus. During her time in the job, Bohorquez Garcia was the university's only staffer devoted solely to assisting undocumented students, helping them navigate certain state and federal policies and educating them about their rights.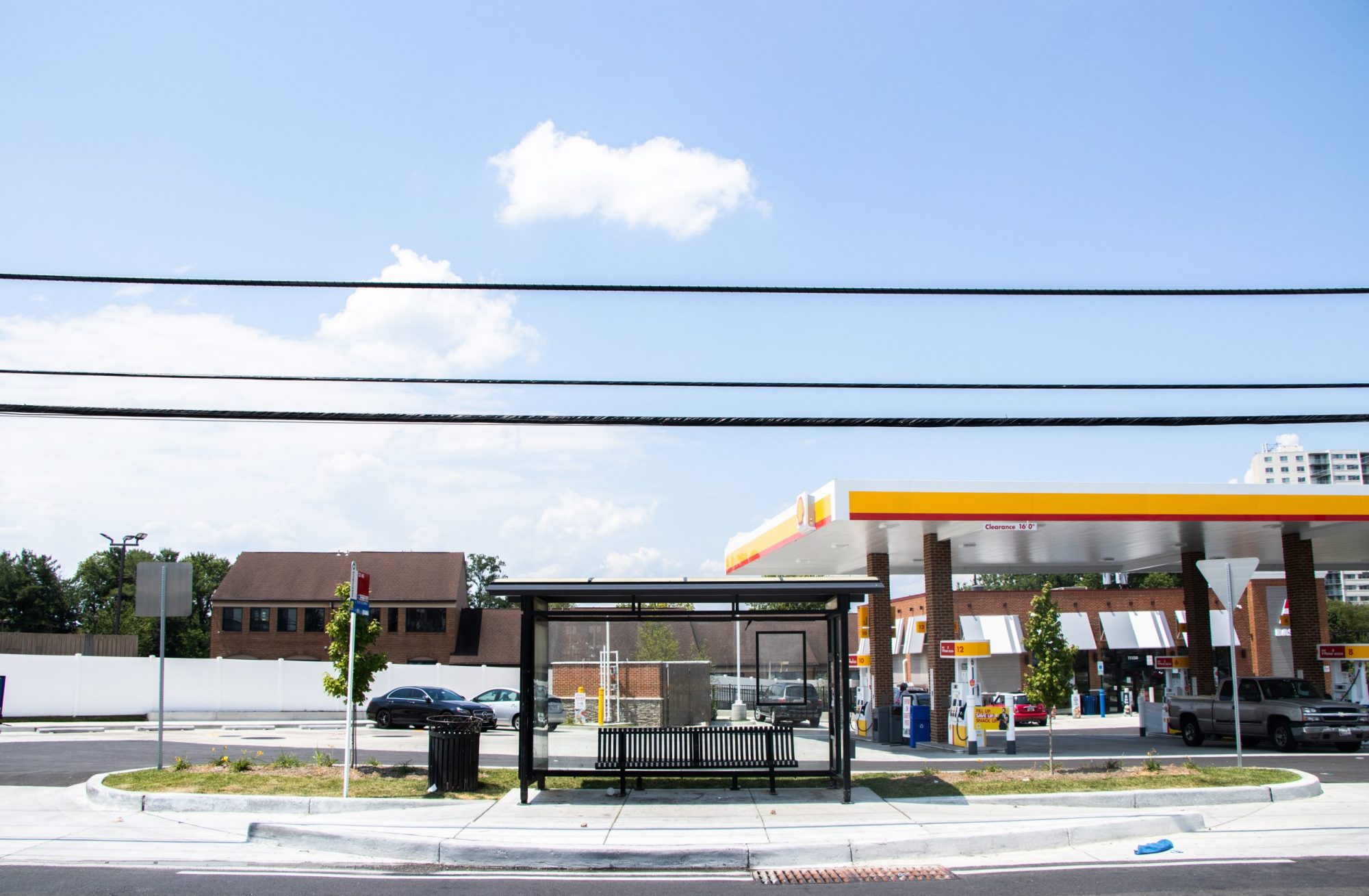 "She was one of the first people at UMD [I was] able to connect with," Brandon recalled. 
Although students under DACA have authorization to work, some undocumented students don't, making it hard to participate in internships that may be required for their major. So, Bohorquez Garcia created a communications internship with the university's Undocumented Student Program that was open to undocumented students.
Brandon was one of the students who took advantage of the opportunity. Bohorquez Garcia also helped him apply to this university's student crisis fund to cover the $495 he had to pay to renew his DACA status in December.
However, for much of its existence, the undocumented student coordinator position was temporary, with student groups such as the Student Government Association and Political Latinxs United for Movement and Action in Society fighting to make it permanent.
And earlier this year, their efforts came to fruition.
In February, the university announced the duties Bohorquez Garcia carried out would become permanently institutionalized in a new position, housed under the student engagement team at Stamp Student Union. 
However, Bohorquez Garcia won't be returning to the campus in the fall — she rejected a new contract offered to her in February, which expanded the responsibilities associated with the role to include addressing issues facing first-generation and transfer students. But later, after criticism, the university limited the role's duties to serving undocumented and immigrant students.
"My experience in this process did not align with my values and therefore not taking the offer is the best decision for me," Bohorquez Garcia wrote in an email obtained by The Diamondback addressing student concerns to campus groups such as PLUMAS.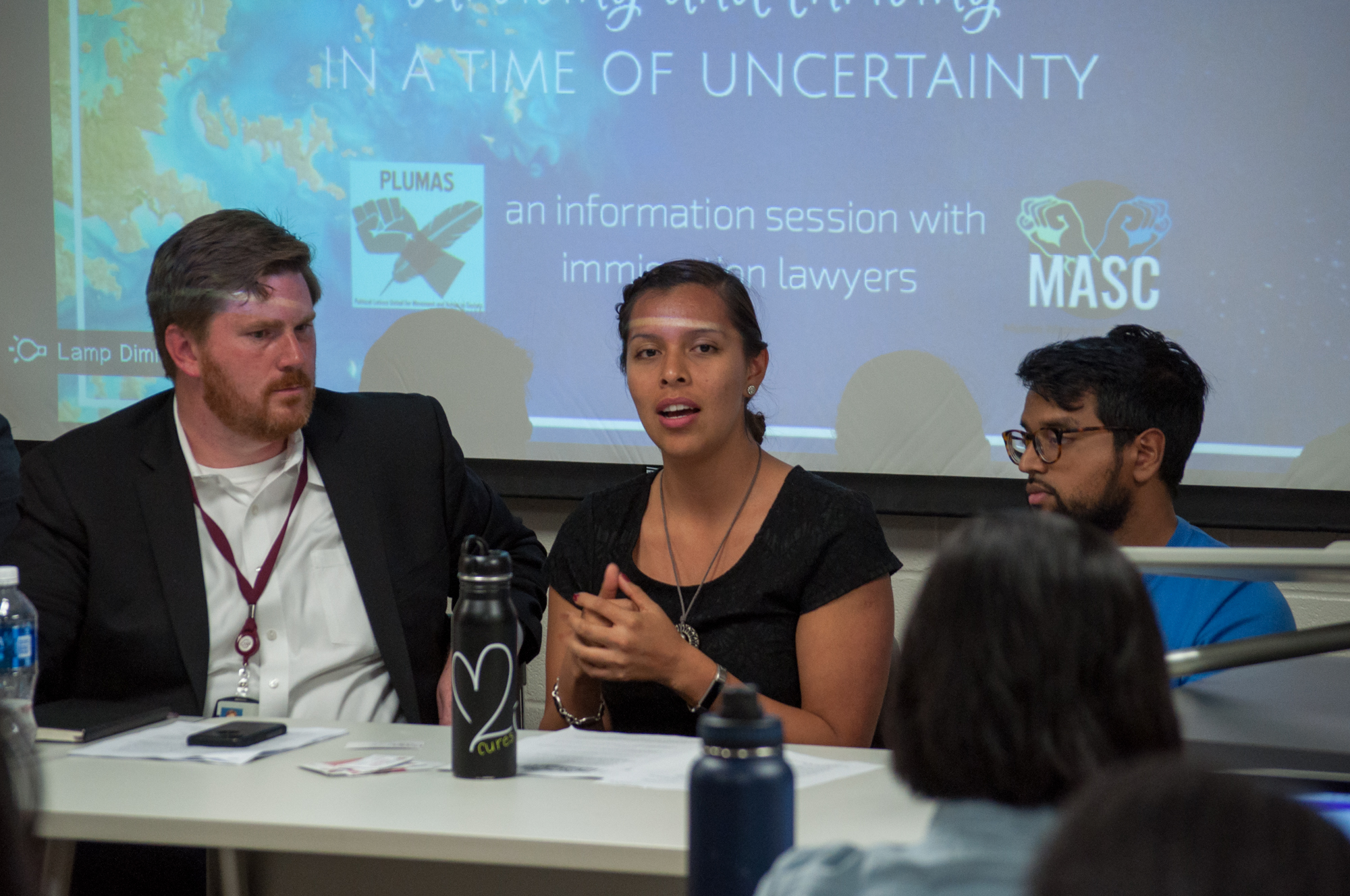 Brandon will miss Bohorquez Garcia next year. 
"She's really been a great friend and there for me, supporting me. And I know there's a lot of people at UMD who look up to her for all that she's done for us," Brandon said. "It sucks for everyone."
For a while, the search for a new coordinator was paused due to a hiring freeze brought on by the pandemic. But the search resumed in June, according to Marsha Guenzler-Stevens, the director of Stamp.
The university currently provides undocumented students with free legal assistance and consultations with an immigration attorney, as well as newsletters with upcoming scholarships, events and important updates on public policy, university spokesperson Katie Lawson wrote in an email.
"Our vibrant and diverse community would not be the same without our DACA and undocumented community. We want to help our DACA and undocumented community thrive," Lawson wrote. "The university will continue to listen, as we support our undocumented and DACA community members."
But in Brandon's eyes, this isn't enough.
The university should do more to teach staff, professors and other administrators to look out for undocumented students and provide them the support they need, he said. And, with the support Brandon has found within the undocumented student program, he said he plans to continue advocating for undocumented students during his senior year.
Rojas, a marketing major and rising senior, commended this aspect of Brandon's character — the part that keeps him focused more on moving forward than looking back.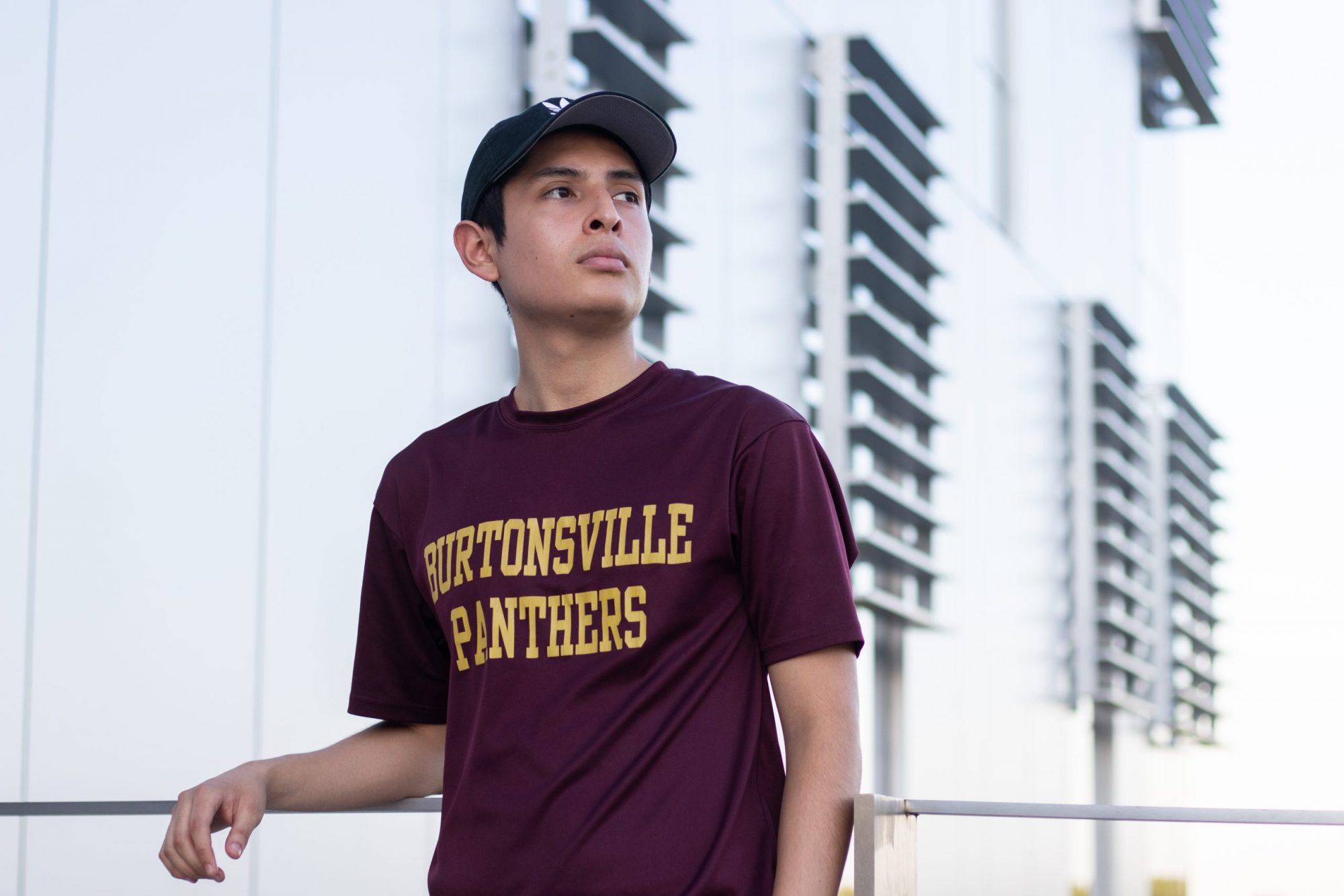 "He is someone that … always wants to focus on the good things and keep going regardless of what's going on around him," Rojas said. "He just kept working hard, working on school and just doing his own thing."
***
Brandon's life in the U.S. began over a decade ago, when the then-nine-year-old packed a suitcase and made his way to New York City with a stranger. 
Seven years earlier, his parents had left their small, rural neighborhood in Santa Tecla, El Salvador, to escape the political uncertainty, economic instability and mass casualties brought about by the Salvadoran Civil War.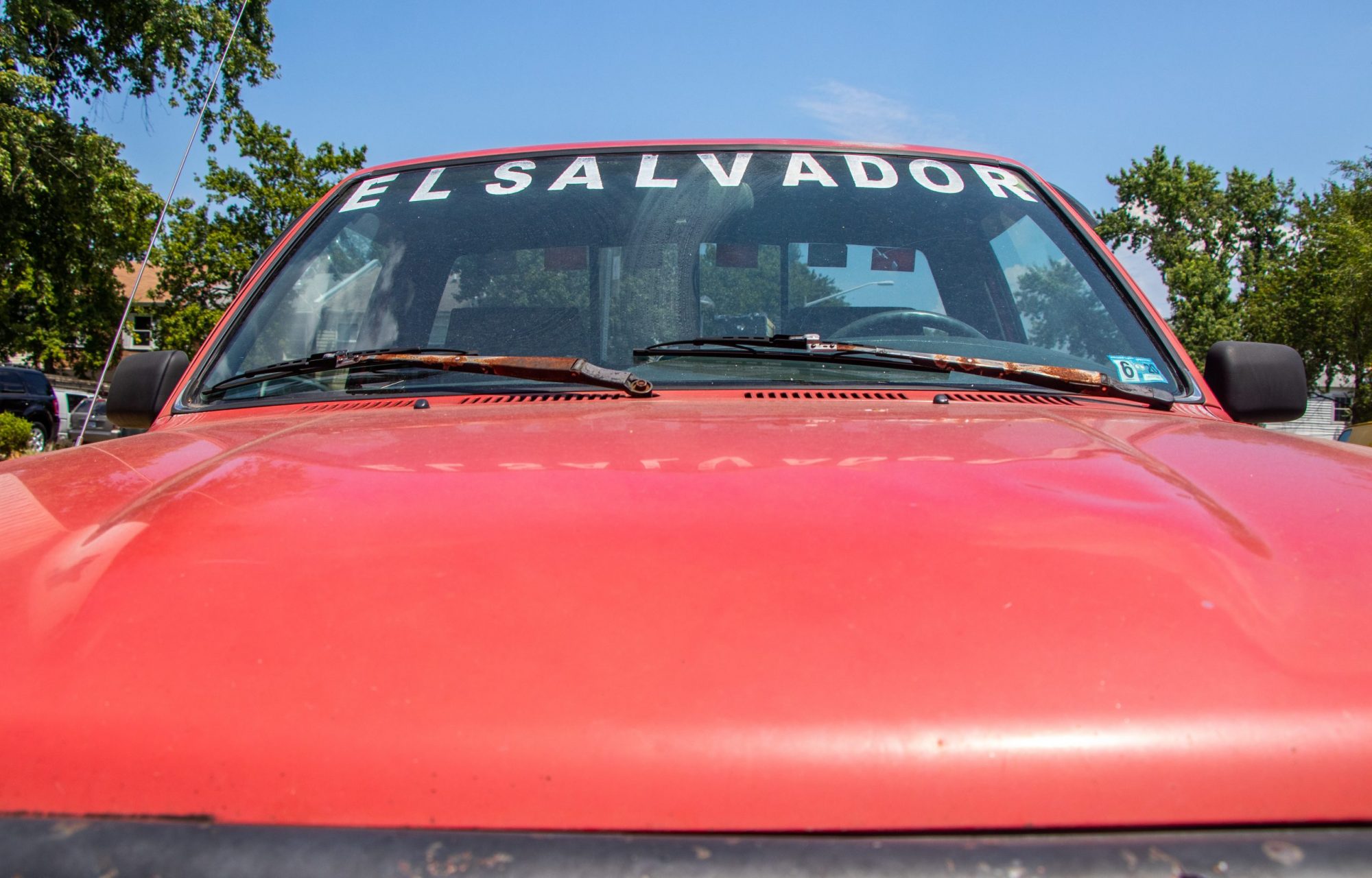 Brandon's parents settled in Manassas, Virginia, and waited for the day they could see their son again. After a few years of saving money, they paid a coyote — a person who smuggles people across the U.S.-Mexico border — to escort Brandon to New York, where they would be waiting to meet him.
Although he sometimes felt abandoned as a child, Brandon said he now understands why his parents left.
"I've realized that what they did was hard, first of all," Brandon explained. "They did it for a good reason … I don't really have any anger towards them."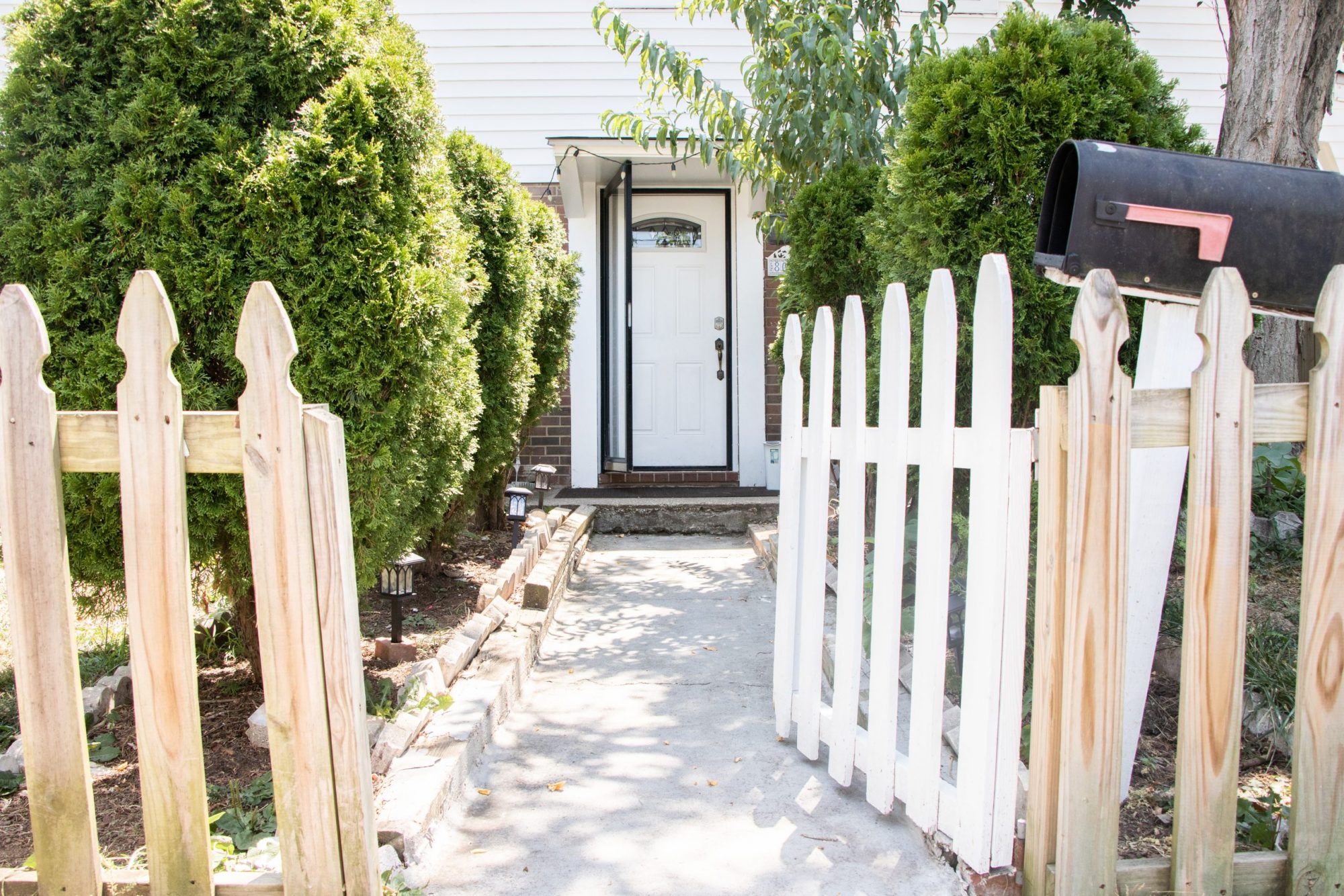 Before leaving, the coyote trained Brandon — and other children — how to interact with immigration officials. They learned what to say, how to react and, most importantly, how to control their emotions, Brandon said.
Throughout his training, Brandon said he felt he could never fully trust the people around him, because he had no idea what their true intentions really were.
"I was scared — mostly nervous that something might go wrong," Brandon said. "What's going to happen if the police show up and, you know, they're like, 'Why do you have these kids in this house, training them to go to America?'"
The airport was hot and crowded, Brandon remembers. He and the coyote were seated separately on the plane, and Brandon quickly grew anxious and paranoid, thinking about everything that could go wrong during the five-hour flight. It was his first time on a plane.
When Brandon and his escort set foot on U.S. soil, they were questioned by a Customs and Border Protection officer, and Brandon was interrogated about his identity. 
He had to stay calm and lie, but his palms were sweaty and his heart was racing. All he could think about was losing the chance to reunite with his parents, he remembers, frightened about trying to get his story straight.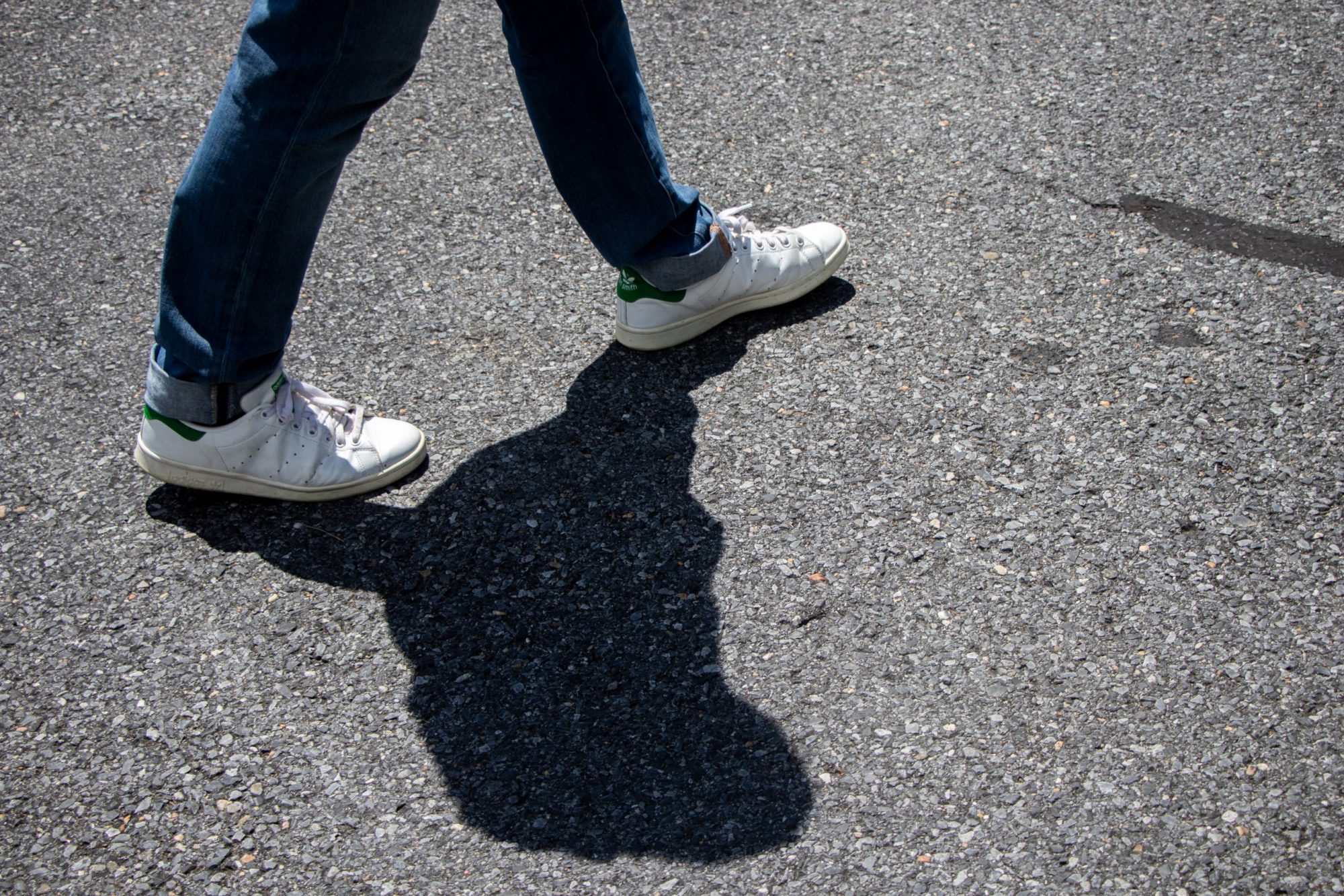 Today, that same fear resurfaces when he has to talk to people in positions of authority, like police officers.
"You always have to think twice [about] what you're going to say," Brandon said.
But, it worked: Brandon was able to enter the U.S. under a false identity. And, shortly after, he was reunited with his family after seven years. However, as Brandon adjusted to his new home, fears of being forced to return to El Salvador persisted.
That changed when he secured temporary protection under DACA, which then-President Barack Obama created in 2012.  
DACA defers the deportation of recipients for a period of time, and it allows beneficiaries to continue their education, work in various sectors and even apply for a driver's license.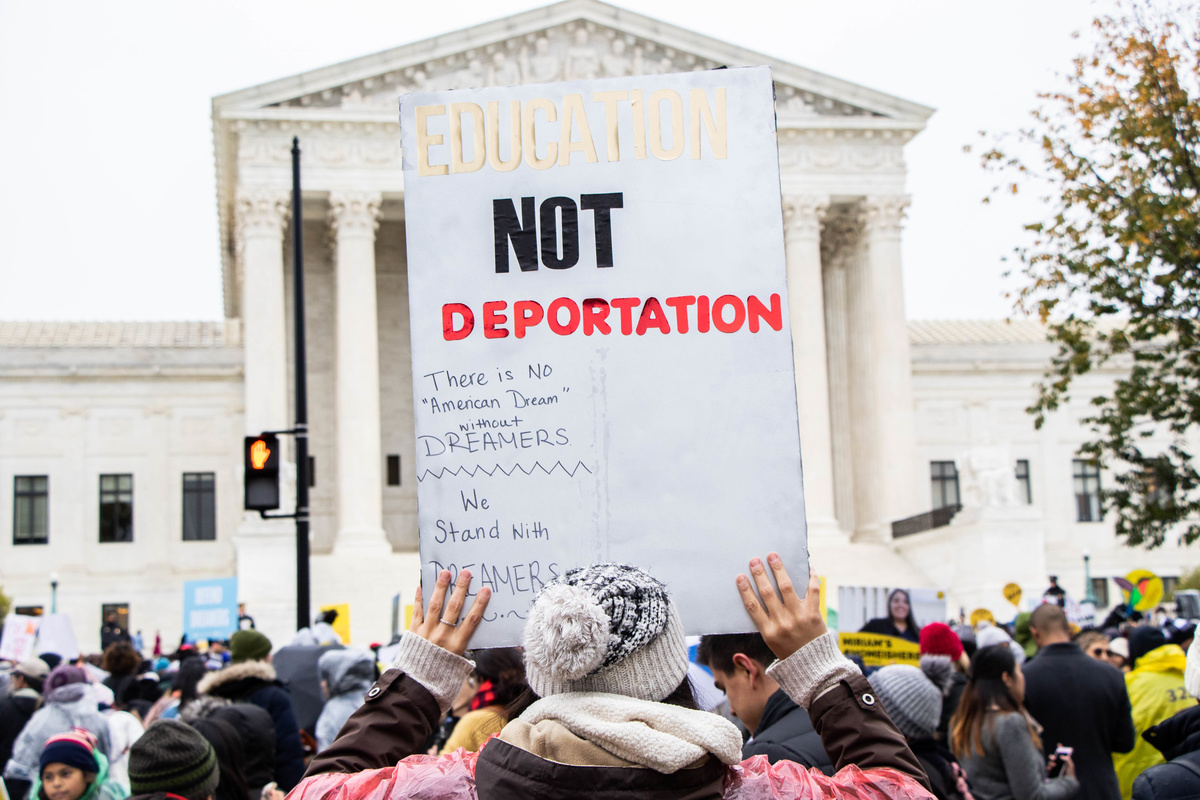 However, Brandon's relief was short-lived: Five years later, in 2017, President Trump moved to end the program, sending it through a maze of litigation. Brandon was terrified. 
"I came from El Salvador, but I haven't been there for more than a decade," he said. "I didn't see my life there. All I knew was here."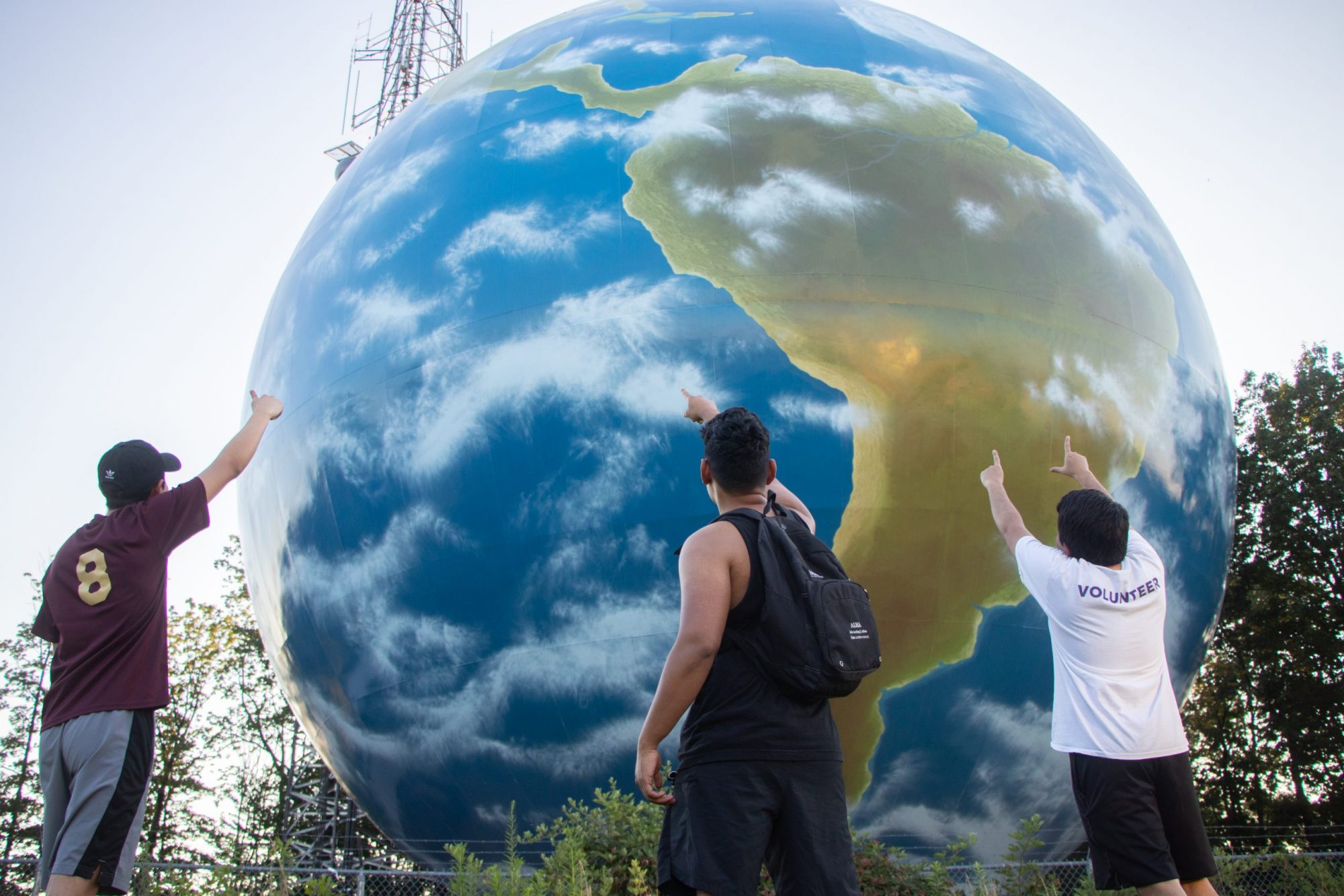 And although the Supreme Court ruled that the Trump administration may not immediately proceed with its plan to end the program, Brandon still lives with the fear of being sent back to a country he hardly recognizes. 
He's holding out for Congress to pass a bill allowing DACA recipients to remain in the country and apply for U.S. citizenship, but if that doesn't happen — or if he is unable to renew his status under the program — and he doesn't get the chance to finish his degree here, Brandon plans to travel to Spain to do so.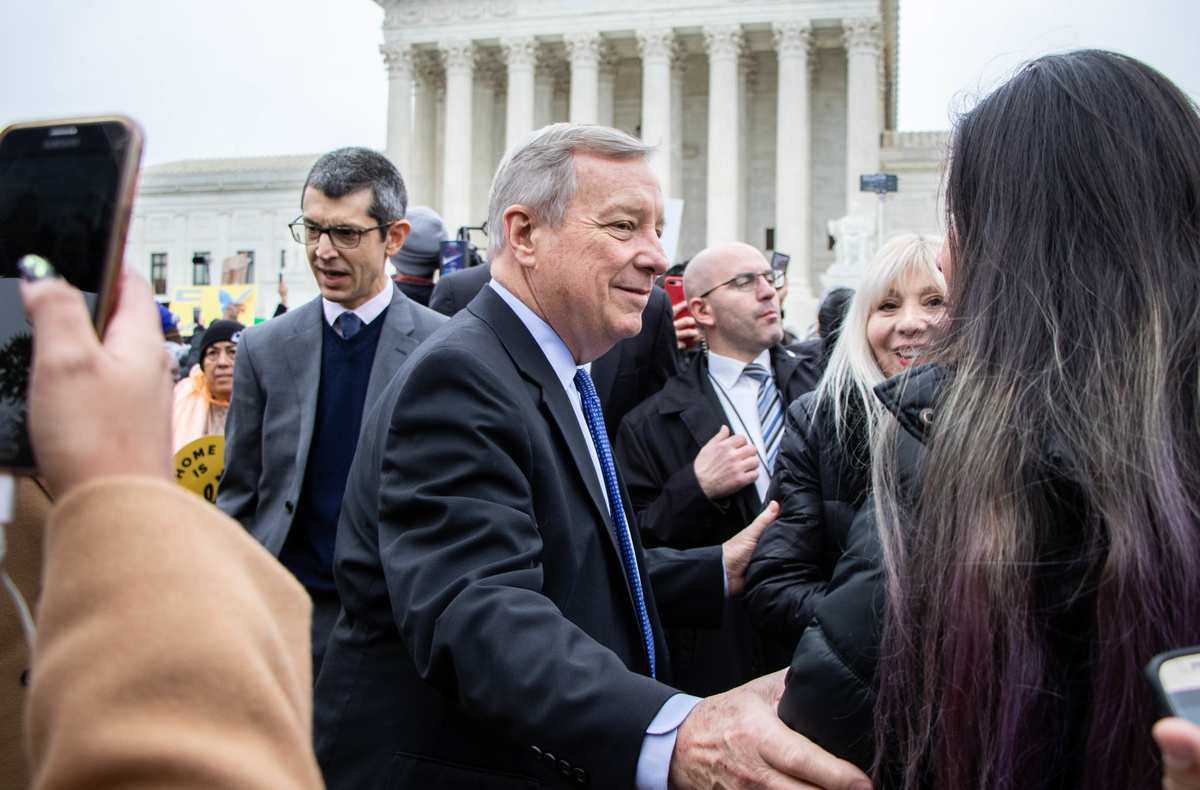 But for now, Brandon is staying optimistic. After all, there's a lot of support in the country for the immigrant community — even if there are also forces working against it, he said, like Trump and his supporters.
"I think about that a lot," he said.  "How that can affect my future — like even if I'm going to have a future here."
***
With about a month left until the start of the fall semester, Brandon is looking for work to help his mother pay for bills and to pay for his tuition. If he's unable to find a job in time, Brandon fears he won't be able to embark on his senior year at this university. 
"My biggest concern right now is getting money," he said. "Trying to find a job is the biggest issue."

Still, he remains hopeful he'll find scholarships or other grants to cover the remaining costs of his tuition.
And Brandon's mother did receive the $1,200 stimulus check from the federal government, since she has work authorization under temporary protected status — an immigration status given to those from certain countries enduring an ongoing armed conflict, environmental disaster or some other kind of extraordinary and temporary condition.
Brandon knows his family is fortunate — not all immigrants are able to receive that kind of government support.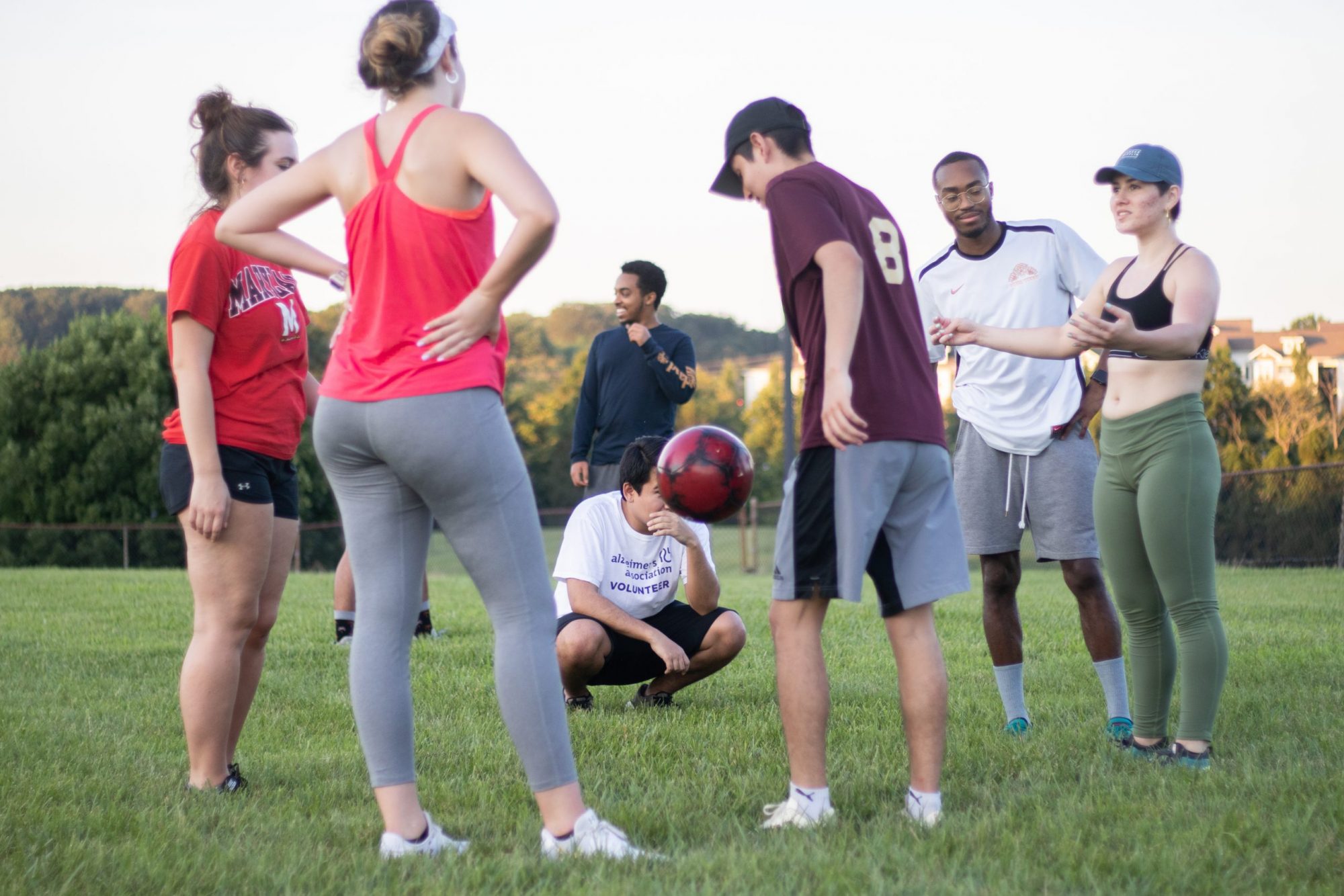 Undocumented workers who pay taxes were not eligible to receive a stimulus check because they don't have social security numbers. The $2 trillion CARES Act also excluded those married to people without a Social Security number from any financial aid. Some essential workers like farm or custodial workers lack legal immigration status, which prevents them from receiving any financial support from the federal government. 
Ever since he took a government and law class in high school, Brandon has dreamed of becoming a lawyer. It runs in the family: His mother, who he bonded with by watching crime shows and movies, also had dreams of becoming a lawyer. But when she started over in the United States, she took a job as a human resources representative instead. 
And Brandon hasn't stopped dreaming. He's holding out hope that Congress will pass a law allowing DACA recipients to become citizens — and that he'll be able to help people with stories similar to his.
"I'm very optimistic," he said. "I do think that, you know, there's hope."