The Black Lives Matter movement made its way onto the University of Maryland's campus Thursday, as more than one hundred students, staff and alumni marched from Union Lane Garage to Nyumburu Cultural Center to the administration building. Called Black Terps Matter, the protest was designed to raise awareness of the university's own pitfalls with addressing institutional racism.
In many places — including Minneapolis, where 46-year-old George Floyd was killed last month — protesters have been pushing to abolish the police. And on university campuses, students have also taken the time to highlight the ways institutional racism plays out in the academic arena.
Protest organizers also uploaded a list of demands to Facebook, which includes calls for an increase in funds to Black student organizations, diversity and inclusion training for faculty, staff and student organizations, and an increase in Black faculty.
On Thursday, protesters reflected on the structural changes they want to see in their own sections of college life.
Montrell Cade, intramural sports and camps coordinator, said the protest was an opportunity to impact his immediate community and empower students. In his position, Cade supervises over one hundred students, but he's noticed the intramural sports teams on campus are largely white, he said.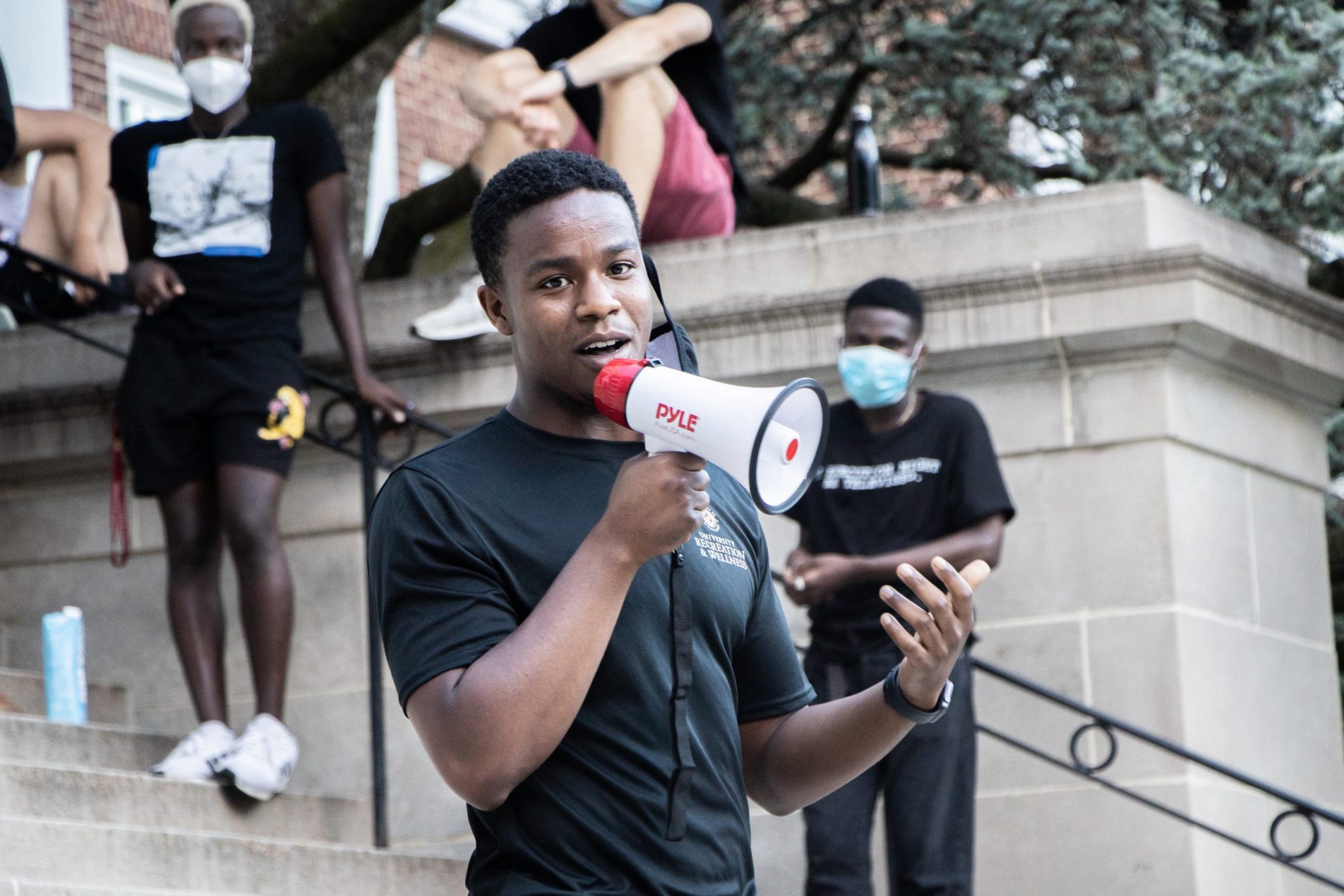 "There's just a lack of representation of people that look like me and people that I can relate to," Cade said. "That's just something that I see and that's something I want to be a part of the change as well."
Jeremy Russell, a College Park resident, has routinely seen himself as the only Black male in his field of information systems. For him, joining the protest was about doing his part to educate the community.
"This is a perfect opportunity for me to actually show my support within the neighborhood, within the community that I honestly serve," he said.
Sidney Richards and Saba Tshibaka, two protest organizers, recalled how they are often the only Black students in their classes at this university. Richards said it nearly drove her to switch schools at one point.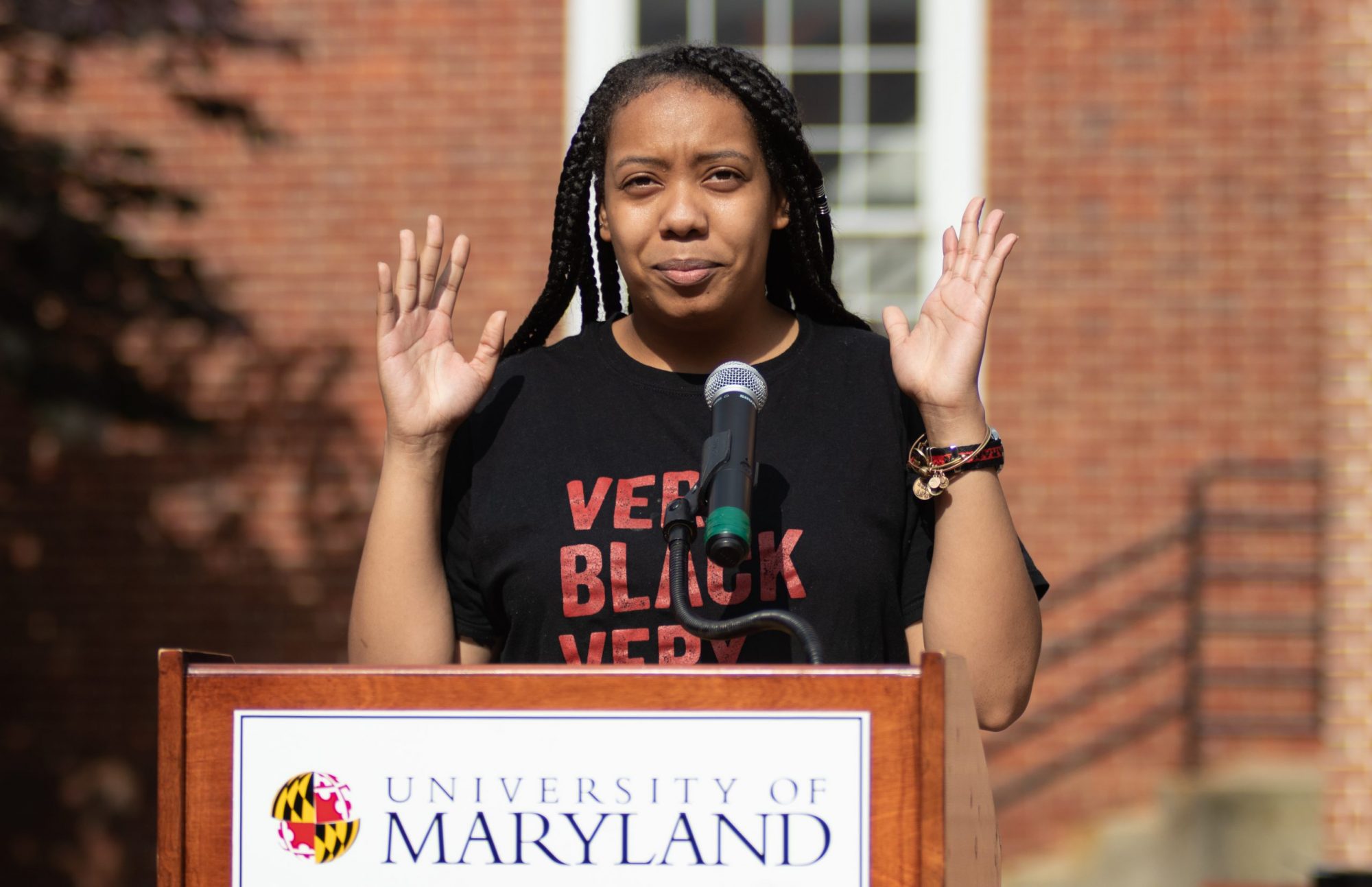 "This school was not created with me in mind," Richards said. "We are attending an institution built by slaves, meant to keep us out."
Steven Honyigloh, a recent high school graduate and Prince George's County resident, said he was lucky, having grown up in a Black and Latinx community. But after hearing organizers speak about the racism they've felt at this predominantly white university, he's become nervous to attend Penn State in the fall.
"Hearing how people might treat me differently, just because they can … does kind of scare me," Honyigloh said.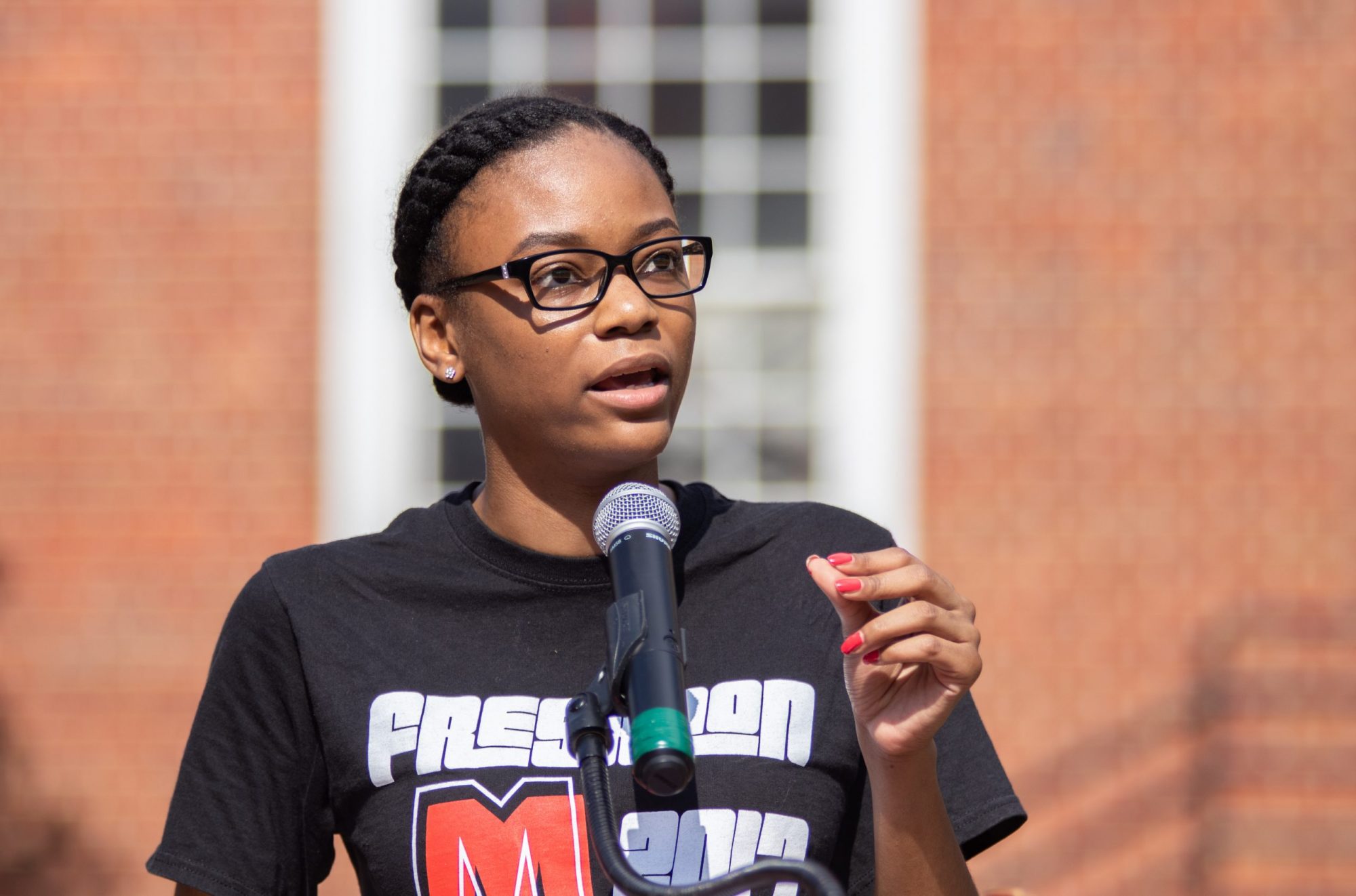 Richards, an animal sciences rising senior, said her frustrations with the university's handling of racism began in 2017, after 2nd Lt. Richard Collins was murdered by a white former student at a bus stop on the campus. Richards demanded a permanent memorial for Collins, and until then, that they "keep his name out of their mouths."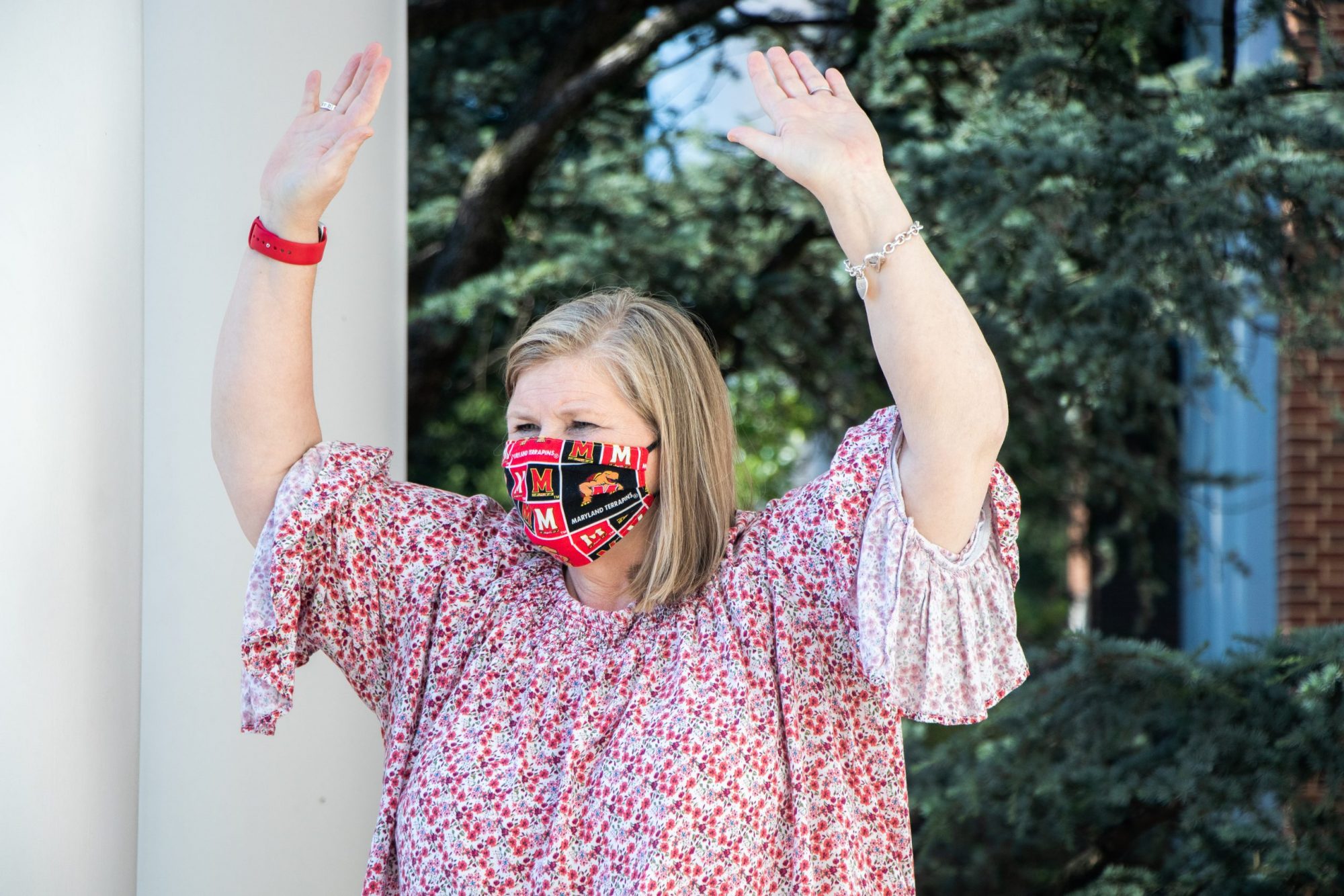 Patty Perillo, the student affairs vice president, said the memorial is something university President Wallace Loh has been working directly with the Collins family to create. But with the family still in mourning, the university will have to wait until they're ready to participate, Perillo said.
Darryll Pines, incoming university President, was also in attendance. He spoke to the crowd of protesters, acknowledging their concerns and promising an announcement on July 1 that "you will like," he said.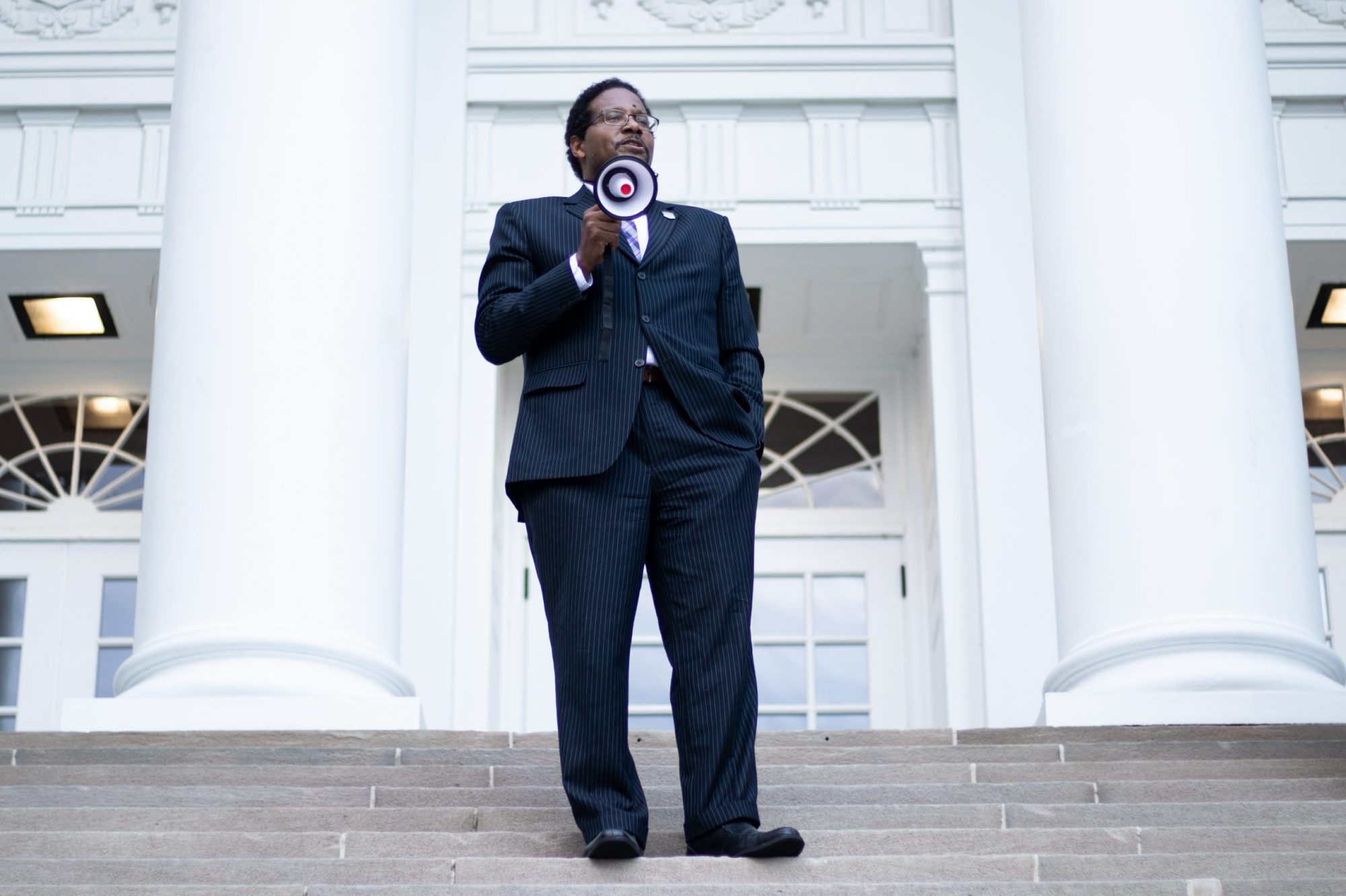 Maryland delegates Julian Ivey and Wanika Fisher also joined the protest, as a student and alumna respectively. For them, the protests and the demands aren't new. Ivey saw them six years ago after the shooting of Michael Brown in Ferguson, while Fisher saw them a decade ago, when she was a student.
But the university says it's open to change.
"University leaders hear, understand, and support advocates working toward lasting change on our campus. We agree to make this a movement, not a moment," according to a statement from university spokesperson Katie Lawson. "We stand ready to partner with students, as well as faculty and staff, on meaningful actions in support of Black Lives Matter."
Ivey said the demands the protesters listed were "policies that could be implemented," stressing that the administration has an incentive to "wait out" calls for reform as students ultimately come and go  — something he realized after taking a few semesters off to run for office in 2018.
"It broke my heart, because I saw a few of [the demands] were there, way back in 2014," he said.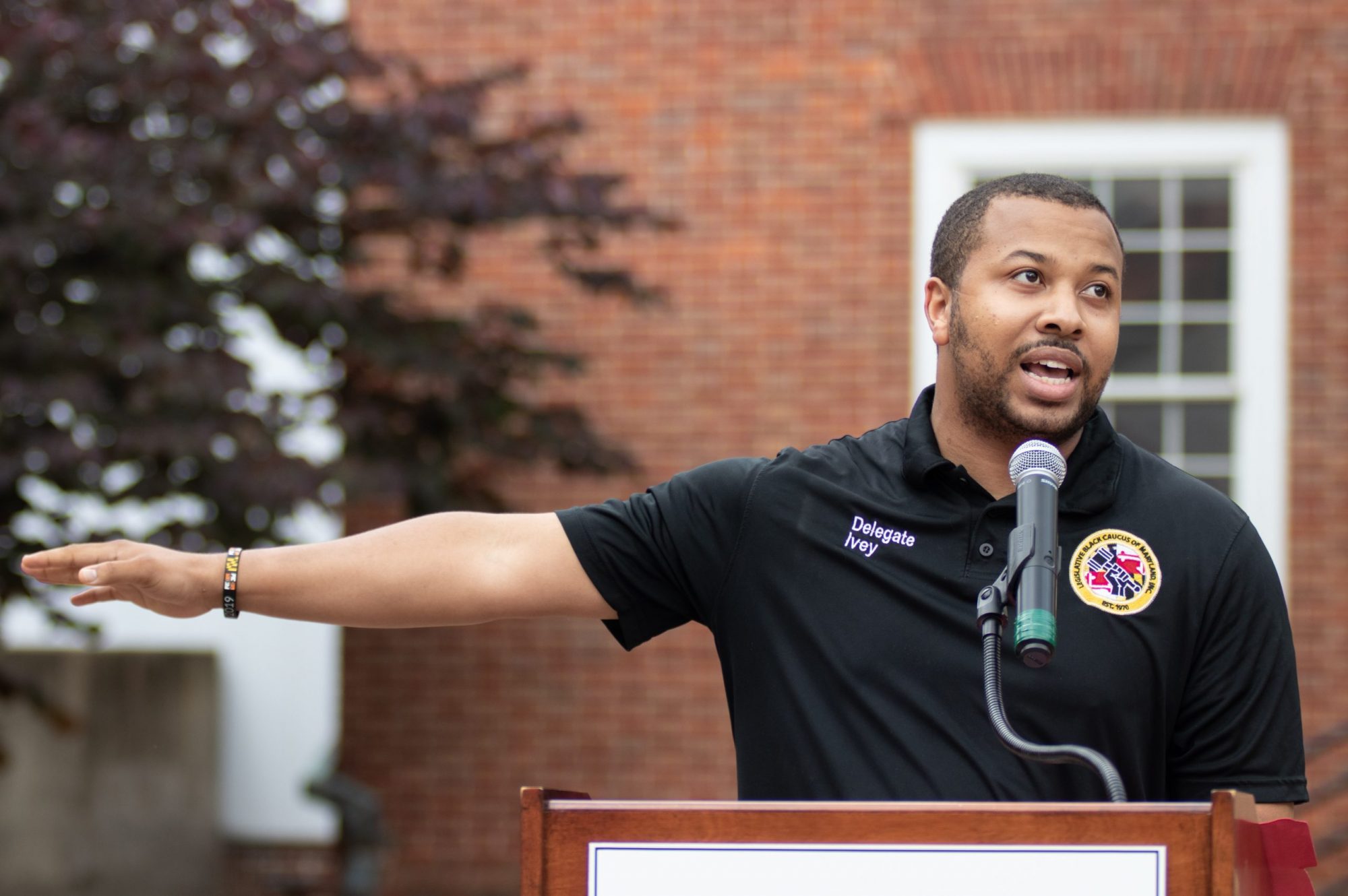 The fight, Fisher said, is for the Black community to have a "real voice" at the university. But her hope is that she won't have to return to the campus a decade from now to speak on the same issues she is now — or she did as a student.
"We're telling you you're wrong because we do love the institution," she said. "But it's like being in a domestically violent relationship. You can't do that and feel whole at the end of the day."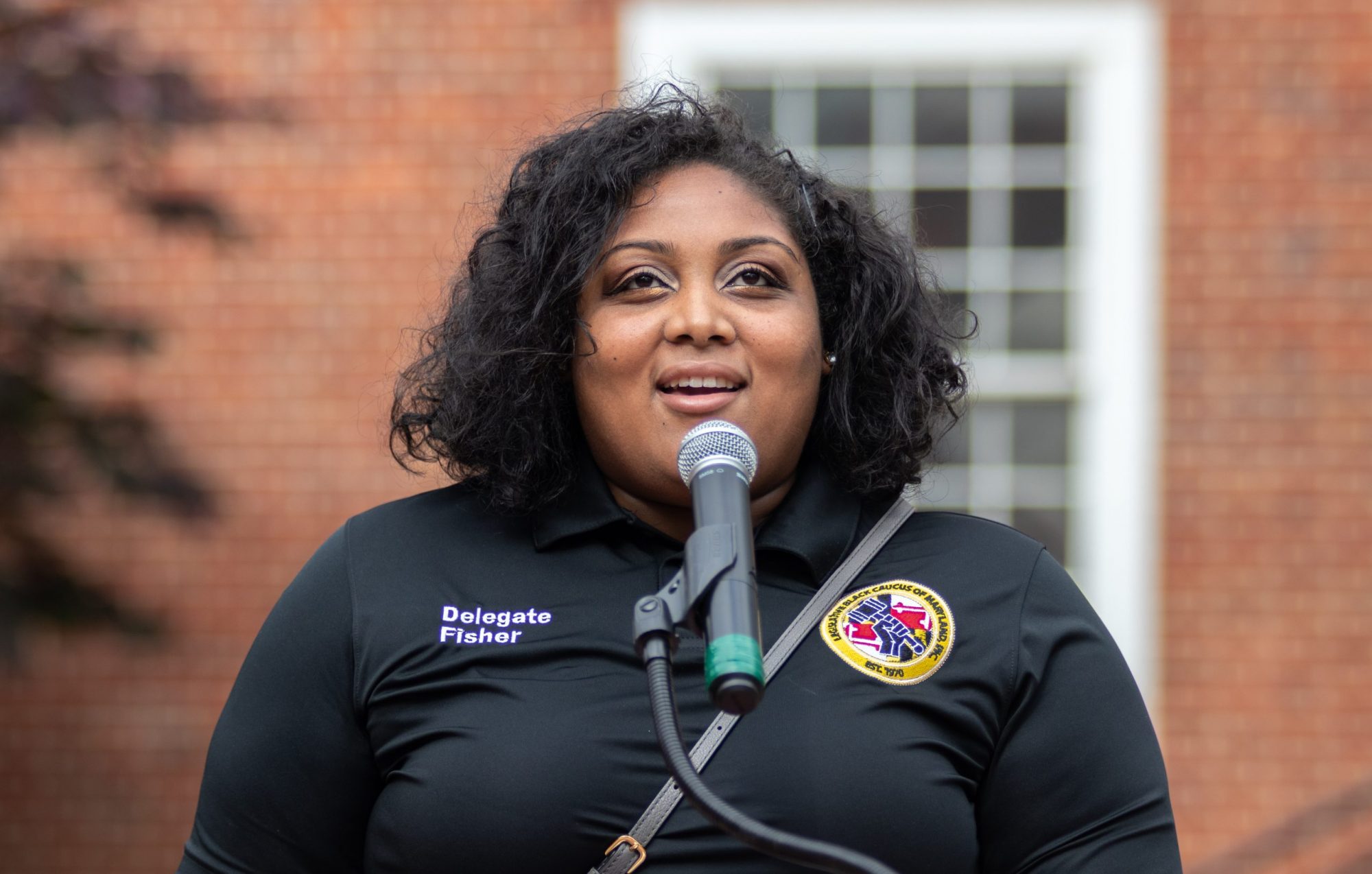 CORRECTION: Due to an editing error, a previous version of this story's photo caption misstated Saba Tshibaka's year. She is a senior. The caption has been updated.