The University of Maryland's 1,335-acre campus houses dozens of lecture halls, dormitories, galleries and more, along with an undergraduate student population of over 30,000. Since in-person classes were canceled for the rest of the semester due to the coronavirus pandemic, the university's campus has been almost empty — a ghost town. 
1. As students scrambled to leave the campus for what was then an extended spring break and two weeks of remote instruction, Stamp Student Union sat empty on March 13, 2020.
2. A lone runner jogs past Eppley Recreation Center.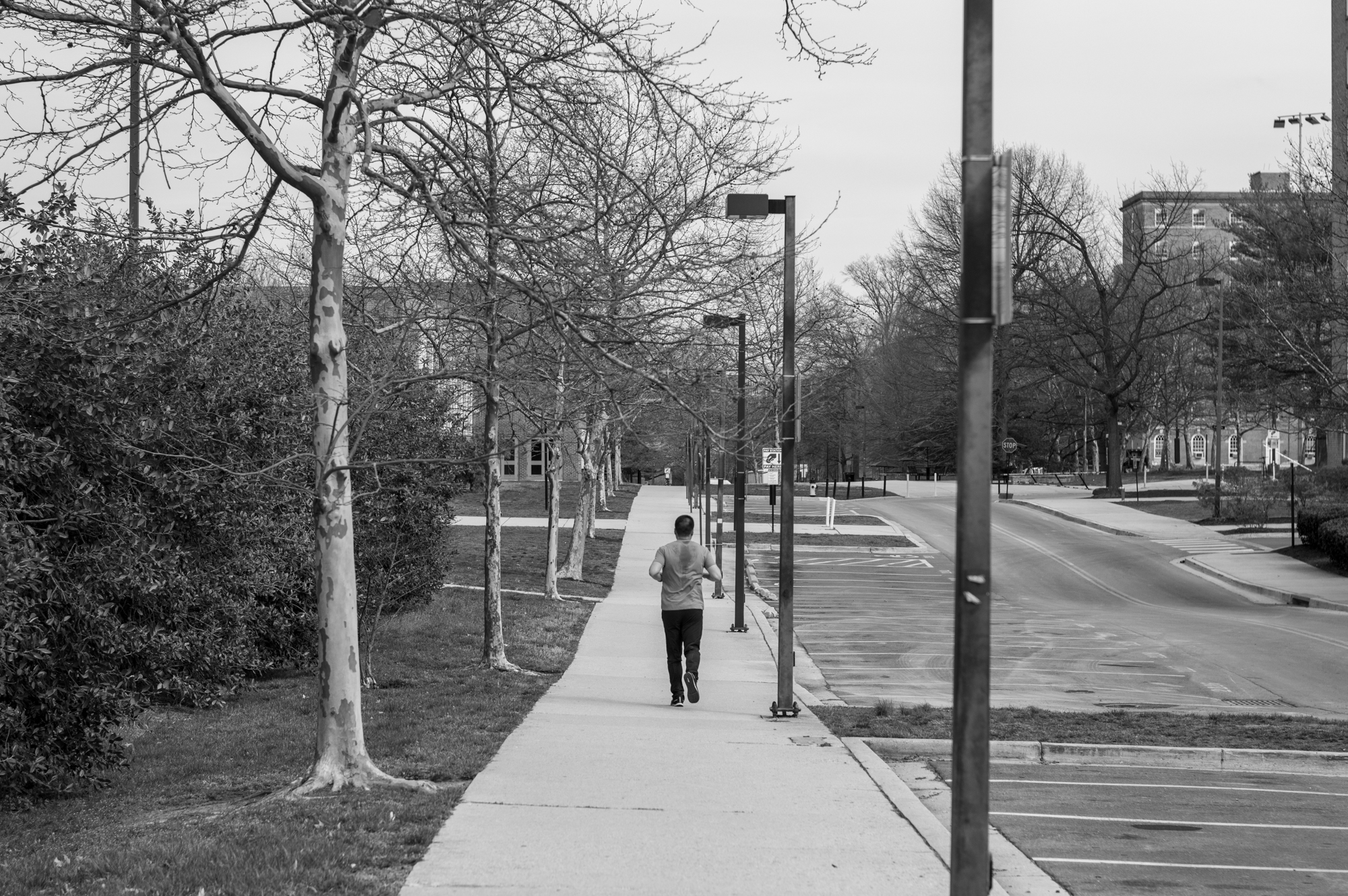 3. A t-shirt lays outside an empty room on the fifth floor of Elkton Hall.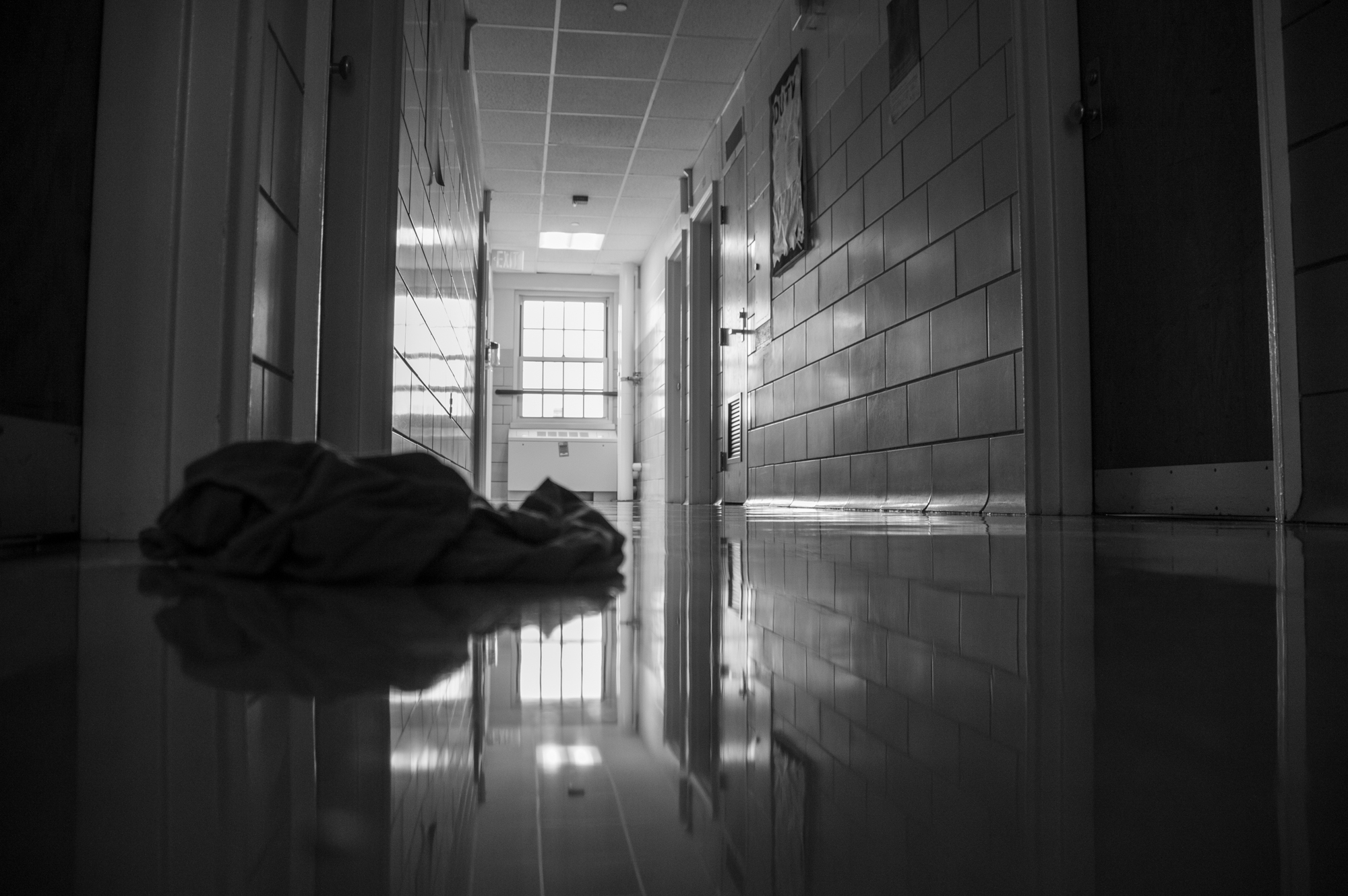 4. On March 18, Maryland's basketball teams should have been preparing for the first rounds of their respective NCAA tournaments. Instead, empty seats filled the Xfinity Center, with no students or employees in sight in its empty hallways.
5. The empty Eppley Recreation Center Natatorium.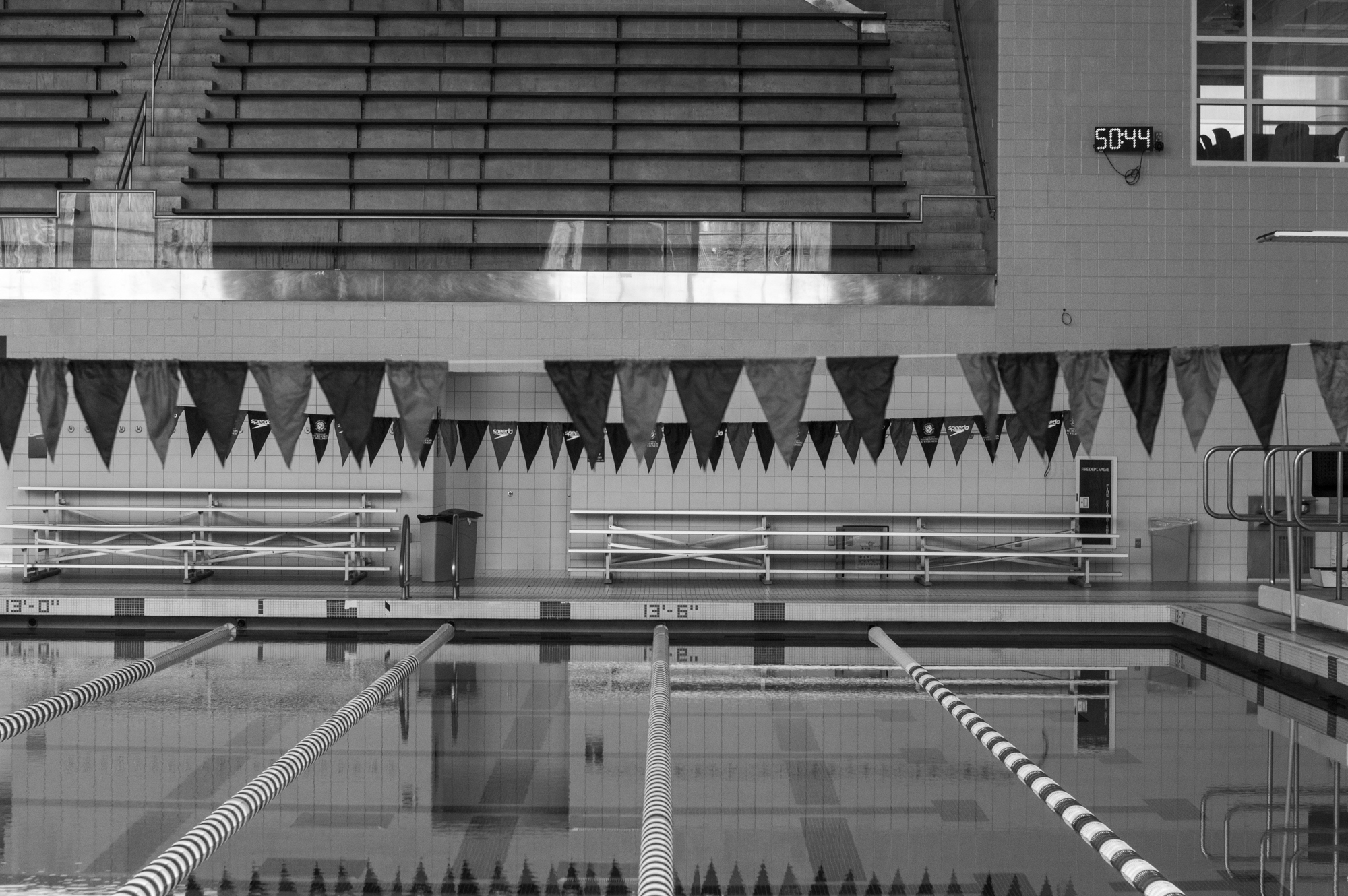 6. An empty art studio in the Art-Sociology Building.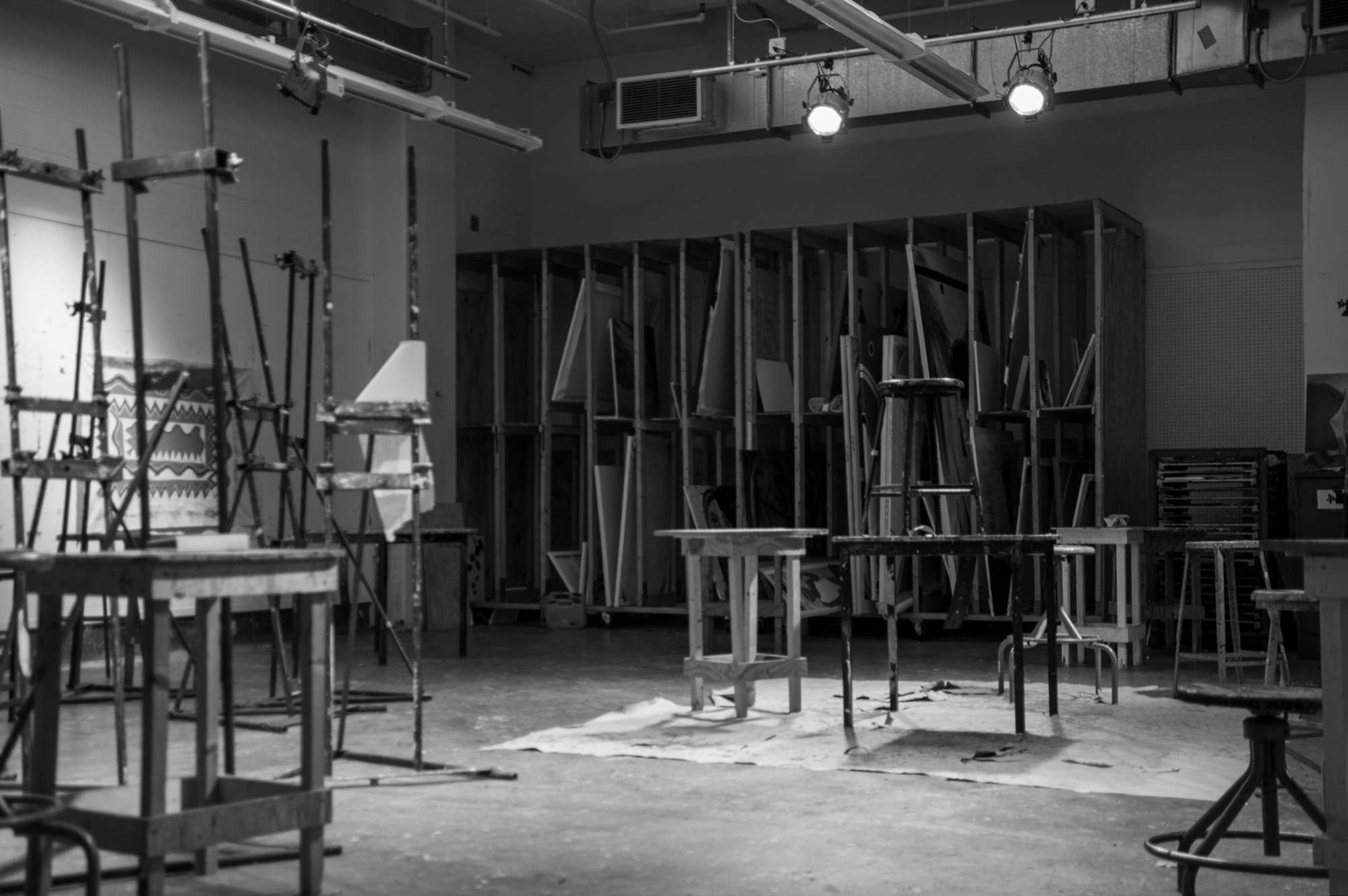 7. Stairs leading up to the empty first floor of the Iribe Center.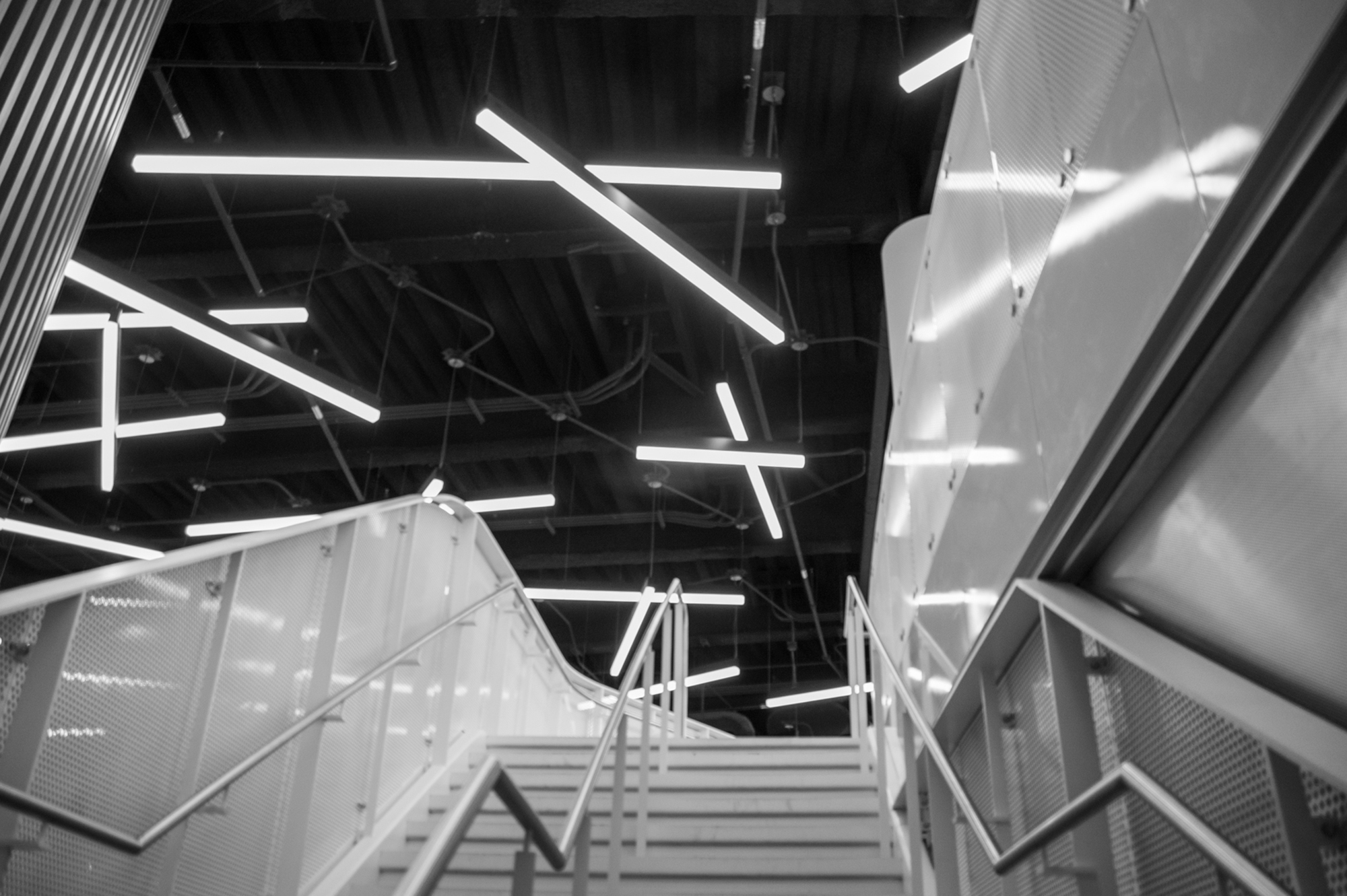 8. An empty lecture hall in Francis Scott Key Hall. As the coronavirus pandemic continued to worsen, the University of Maryland announced students would not return to campus for the rest of the semester.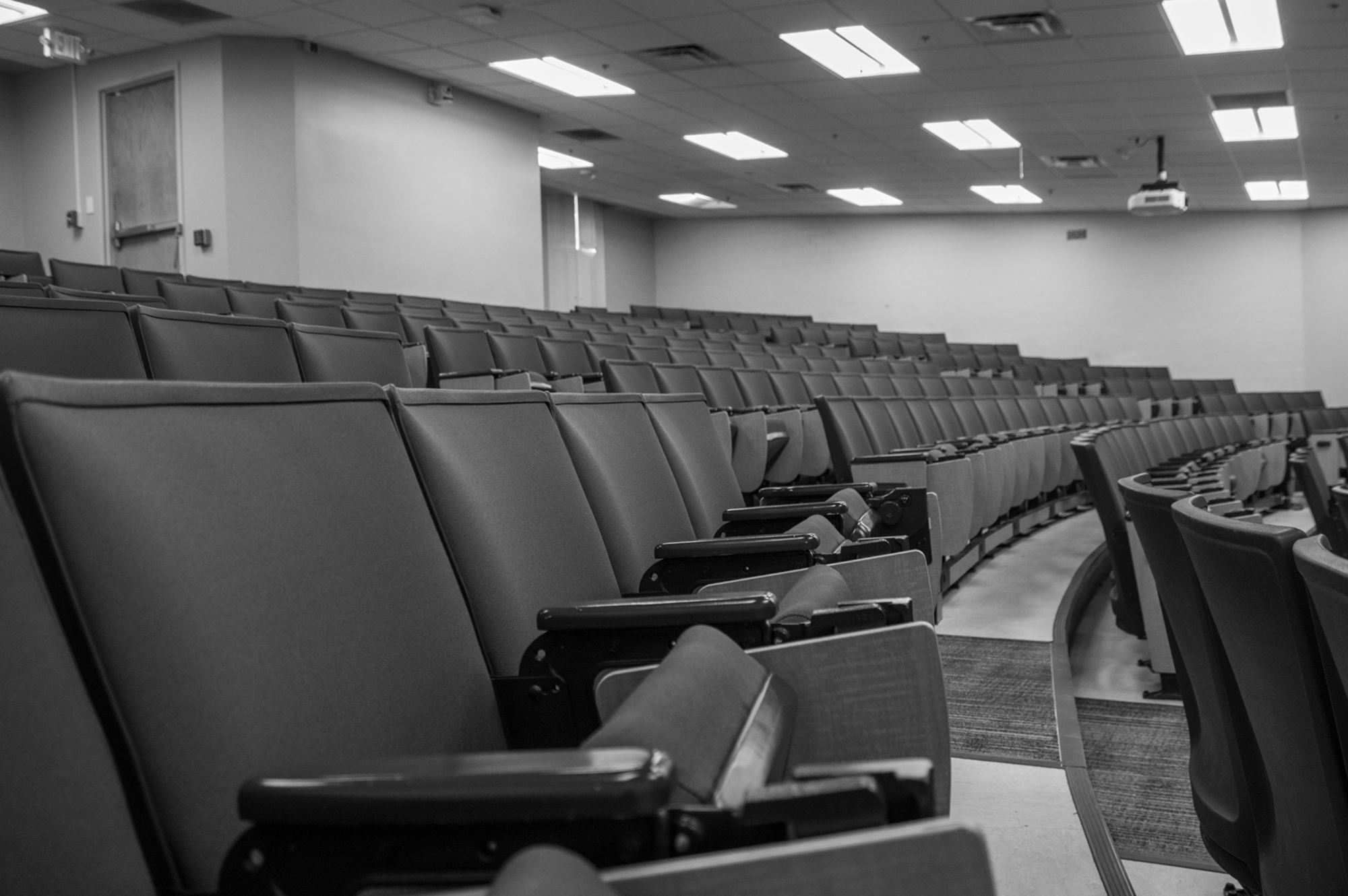 9. Unoccupied chairs and tables sit outside of LeFrak Hall.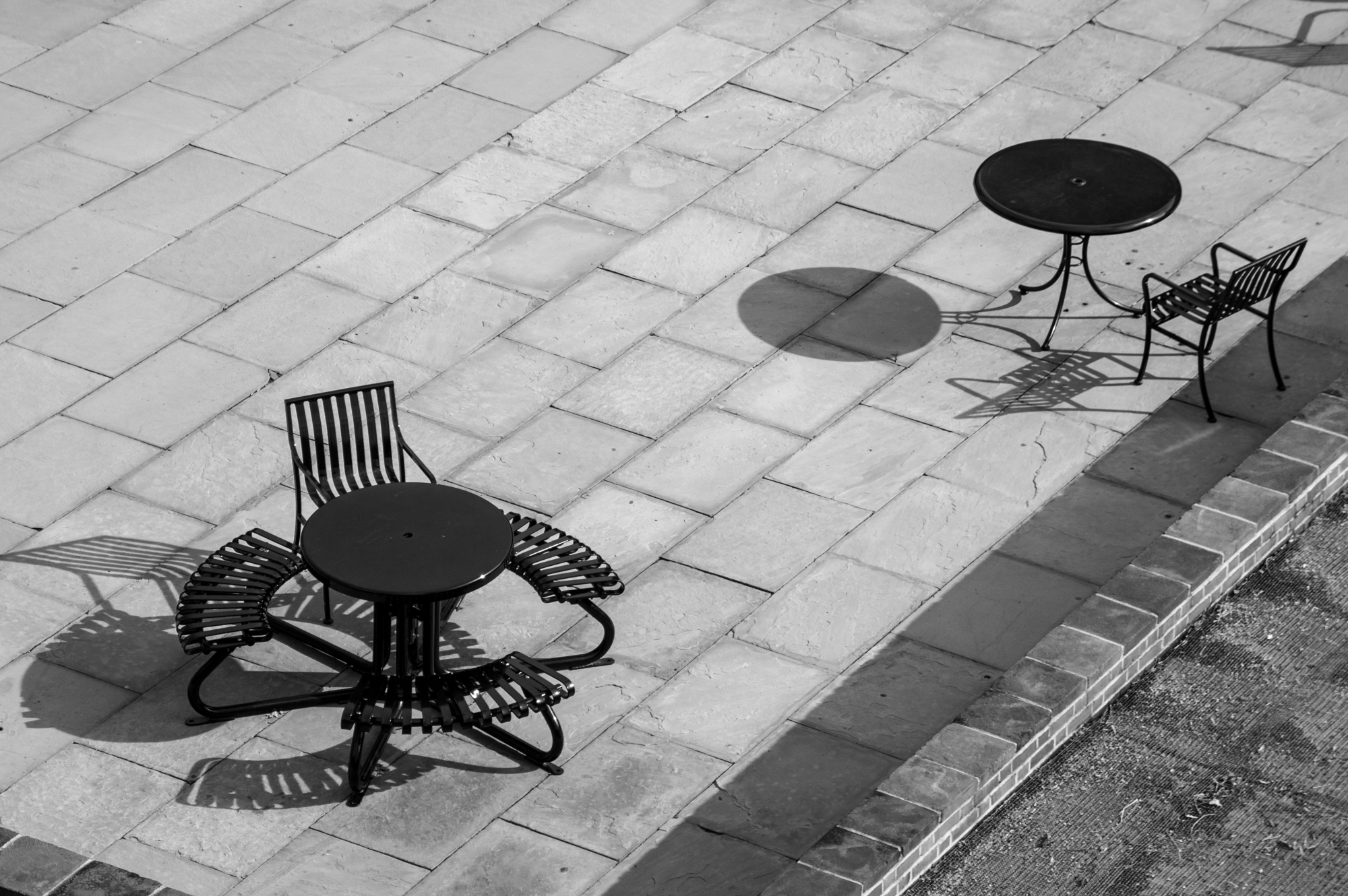 10. Empty hallways, benches and classrooms fill the University of Maryland's Francis Scott Key Hall, Van Munching Hall and the School of Public Health.
11. Though the Maryland's men's lacrosse season usually runs through late May, Maryland Stadium has already had its last event of the semester and sits empty during spring break on March 19, 2020.
12. Francis Scott Key Hall's facade on March 19, 2020.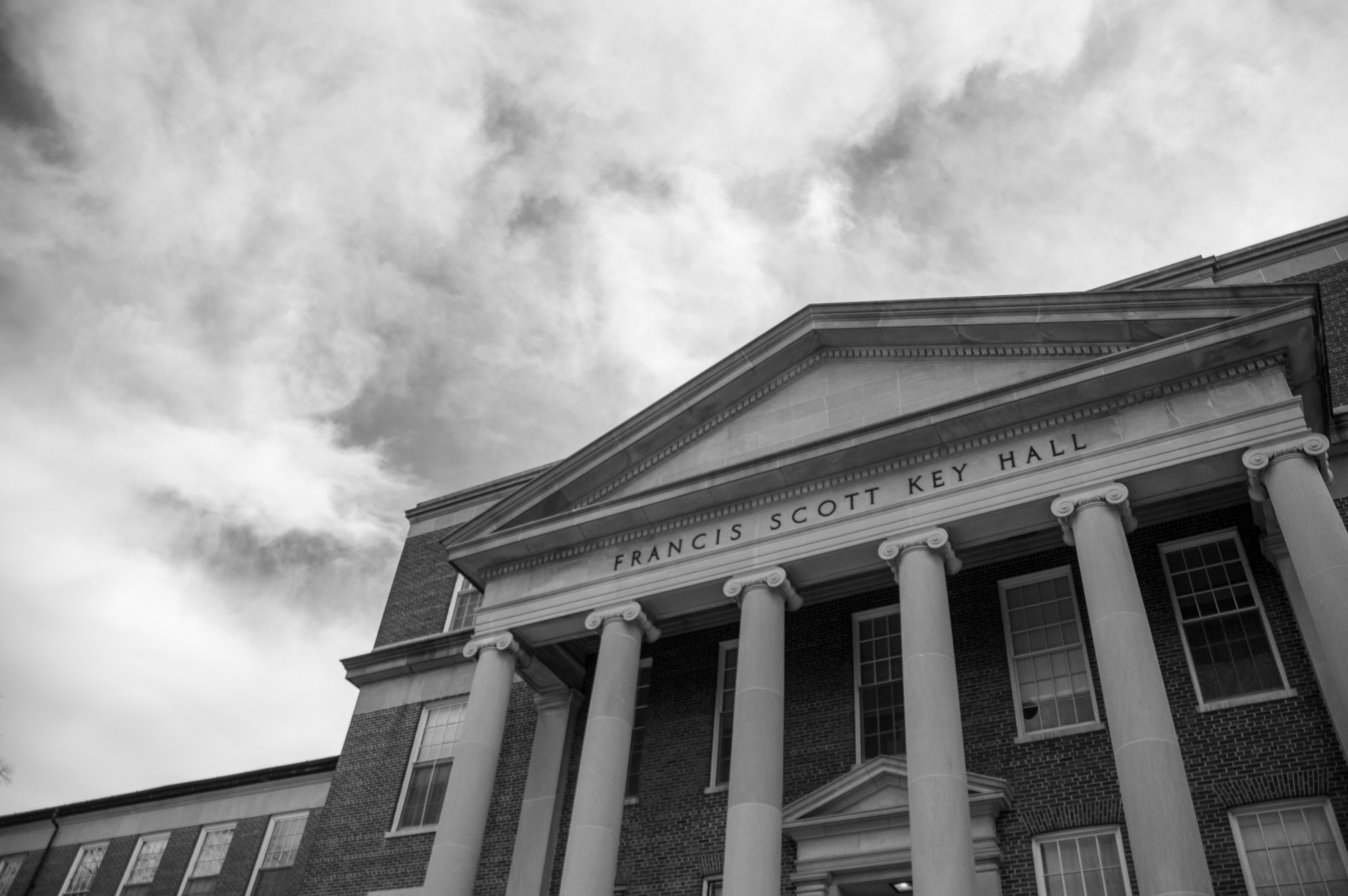 13. Socializing and studying students would usually fill these empty couches and chairs on the first floor of Tydings Hall.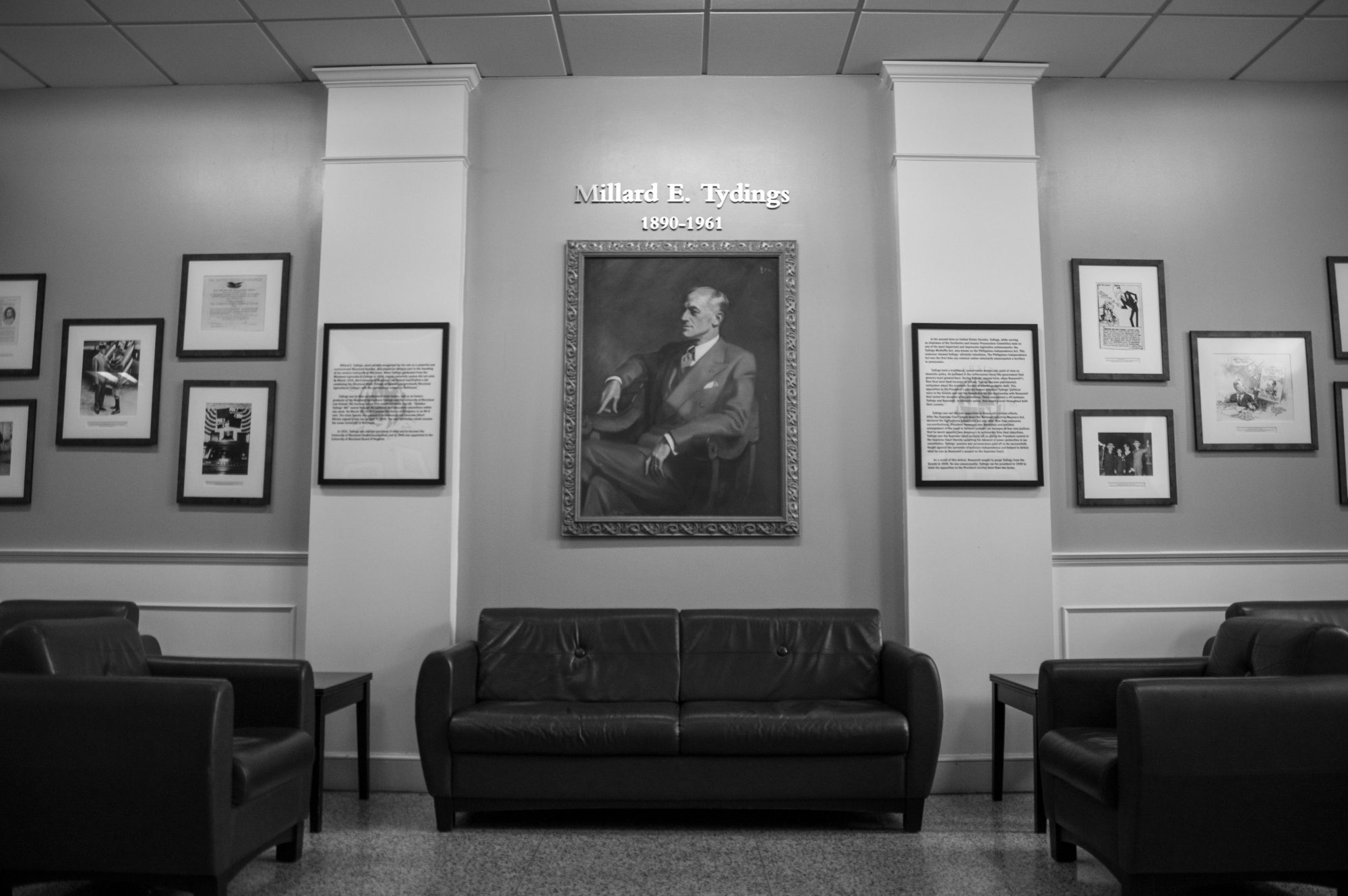 14. On March 26, what would have been the first week back after spring break, a lone man walks around Hornbake Plaza.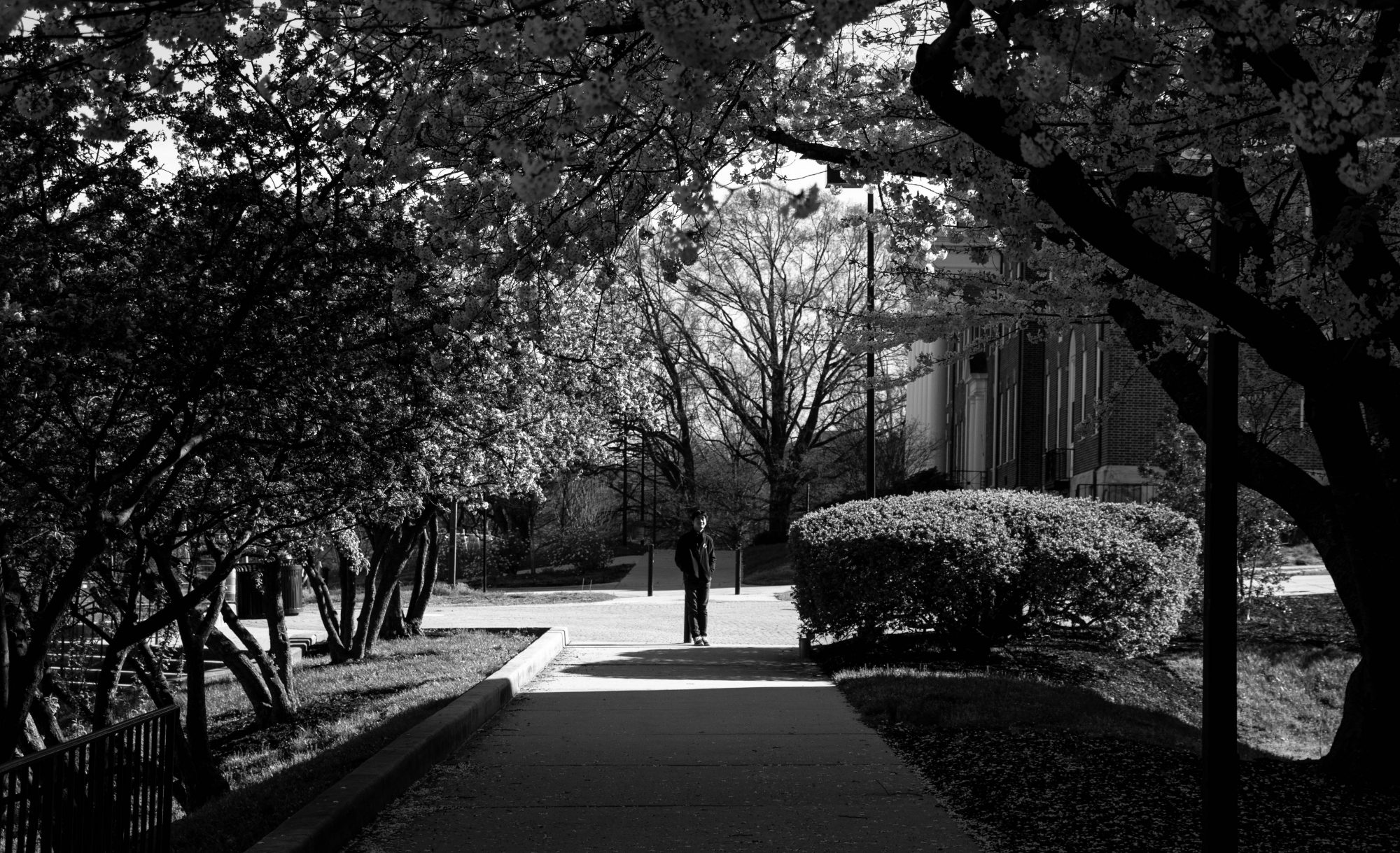 15. After Maryland Gov. Larry Hogan ordered all non-essential businesses to close, grocery stores remained some of the few establishments open near the University of Maryland's campus. Here, glove and mask donning Whole Foods patrons wait six feet part to enter the store in Riverdale Park.
16. At 5:55 p.m. on a Thursday, The Diamondback newsroom would normally be filled with student-journalists bustling to publish content. Instead, news editor Jillian Atelsek goes over the days' content as editors hold the daily meeting for March 26 over Zoom instead of in the office.