It's been five years since Maryland moved to the Big Ten.
In that time, the Terps have been one of the most successful schools in the Big Ten, winning five national championships and claiming 32 Big Ten championships. There have been numerous All-Americans, Big Ten Players of the Year and Big Ten Coaches of the Year.
And while there has been quite a learning curve for some sports, such as football, wrestling and softball, Maryland has dominated in the likes of men's and women's lacrosse, men's soccer, field hockey and women's basketball these past five years.
So on the fifth anniversary of the move away from the ACC, we formed a list of the 10 best moments in sports since Maryland joined the Big Ten, including a few deserving honorable mentions.
Football Sweeps Home & Home vs. Texas
Terps football players have been through a lot over the past year, dealing with the death of teammate Jordan McNair as well as the ensuing investigations, firings and media storm that unfolded throughout the 2018 campaign. However, the program had a few bright spots, particularly a pair of season-opening games against Texas. 
Maryland scheduled a home-and-home series against the Longhorns to open up the 2017 and 2018 slates. Texas came into both games ranked and hyped, but the Terps quickly let the college football world know that Texas wasn't back, most recently at FedEx Field in Landover.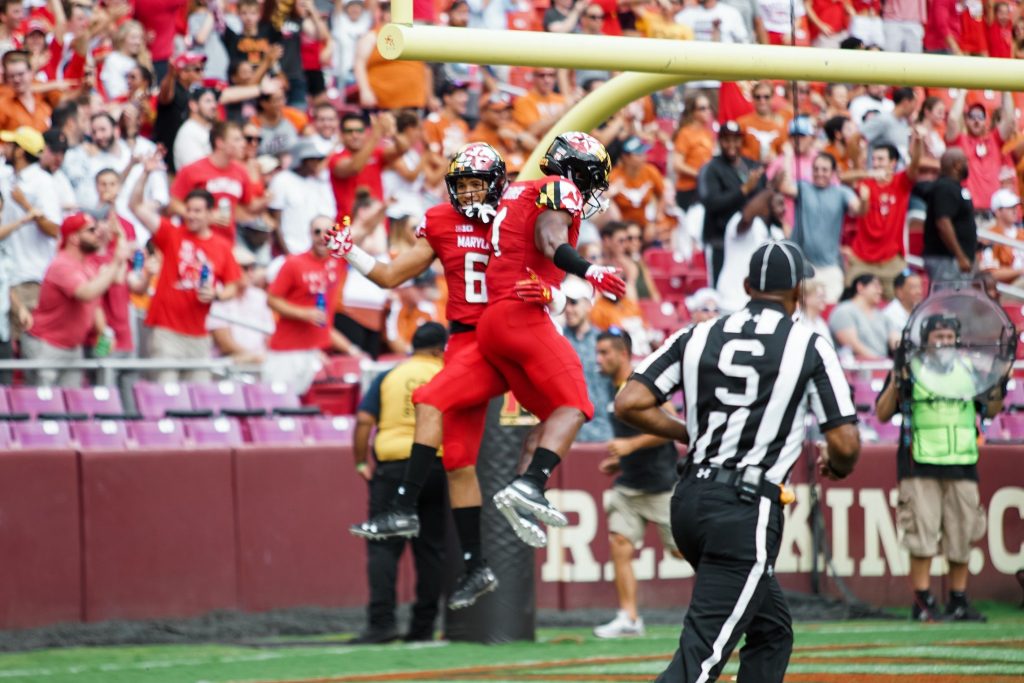 Women's Lacrosse Wins Three Titles in Five Years
Maryland is the premier women's lacrosse program in the country, bar none. The Terps haven't lost at home since 2012 and have captured the past five Big Ten regular-season championships.
Coach Cathy Reese's squad has reached the Final Four every year since 2009, and the winningest program in women's lacrosse history has added to its trophy case with three national titles since joining the Big Ten. Most recently, Maryland toppled Boston College in the final. The Terps also won in 2015 and 2017.
Men's Soccer Breaks Decade-Long National Championship Drought
Sasho Cirovski has turned the men's soccer program into a national juggernaut, becoming a regular in the NCAA tournament. But before 2018, it had been a while since a deep run in the postseason, with two first-game exits in consecutive seasons.
While the 2018 season began with a 450-plus minute goalless drought, the Terps righted the ship and soared, not allowing a goal in the College Cup on their way to the program's fourth national championship.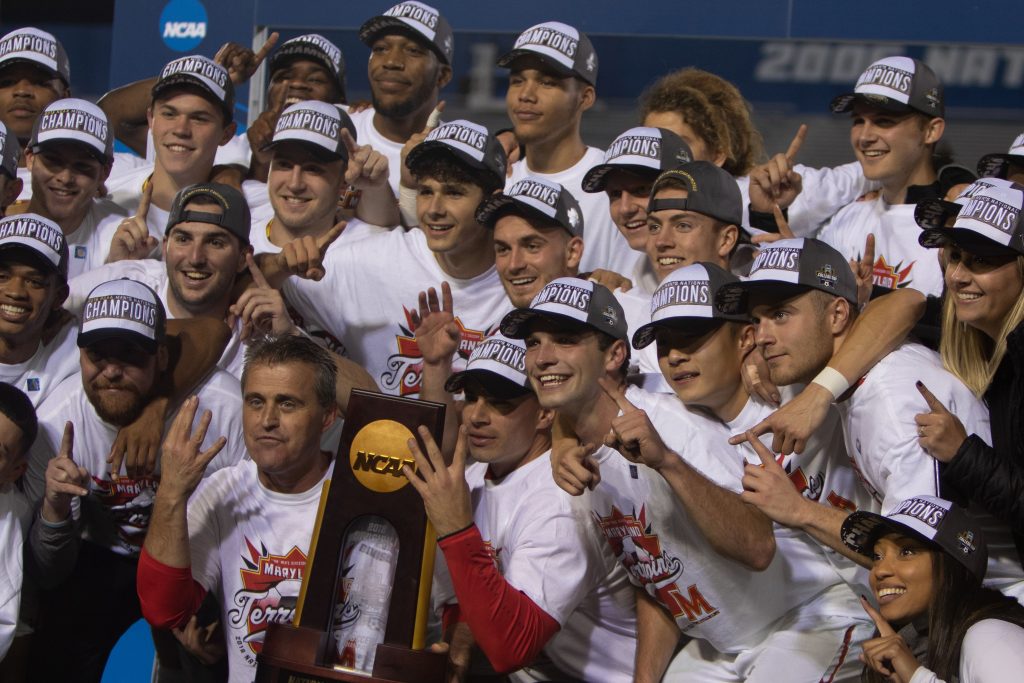 Men's Lacrosse Breaks 42-year Championship Drought
Maryland has always been the hotbed for lacrosse. And in 2017, College Park finally had another men's lacrosse title to back that up. The Terps hadn't reached the summit since 1975, but 2017 was a different story.
With Tewaaraton Award winner Matt Rambo leading a cast of stars that included Tim Rotanz, Dan Morris, Jared Bernhardt, Connor Kelly and Dylan Maltz, among others, head coach John Tillman and Maryland defeated Ohio State in the title game for the program's third national championship.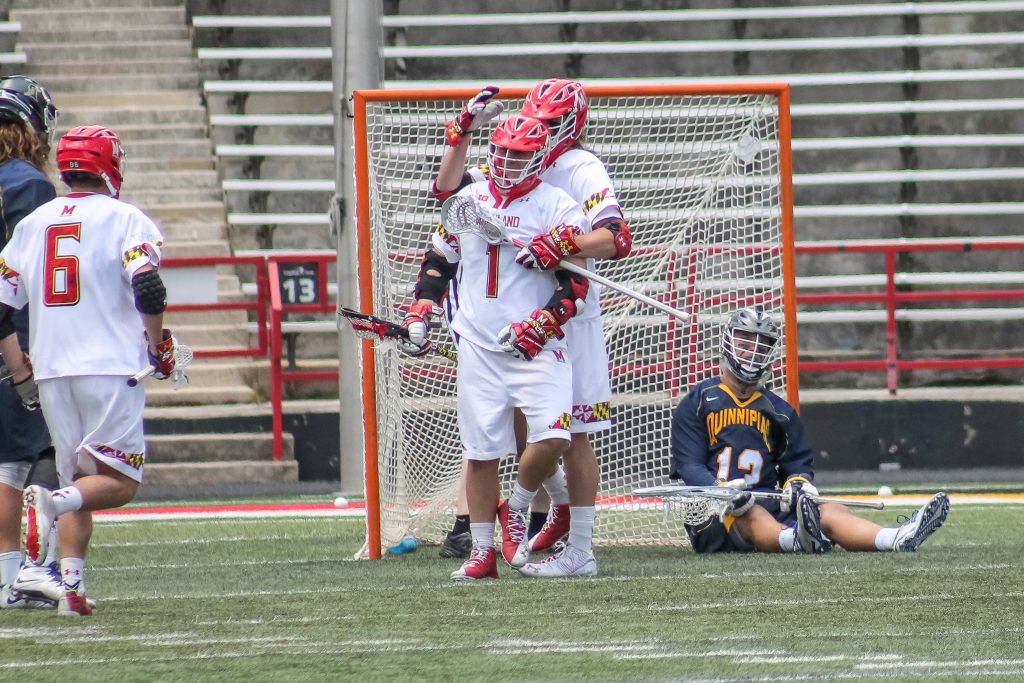 Women's Basketball Reaches Back-to-Back Final Fours
Since the dawn of the 21st century, Maryland women's basketball has become a nationally feared program. The 2006 national championship helped, but in recent years, the Terps have returned to that form.
In 2014, they reached their first Final Four since 2006, and in 2015, they began their Big Ten dominance, winning the regular season and conference tournament titles on their way to a second-straight Final Four appearance. It was the first of four regular-season titles and three straight conference tournament titles that the Terps have won since joining the Big Ten.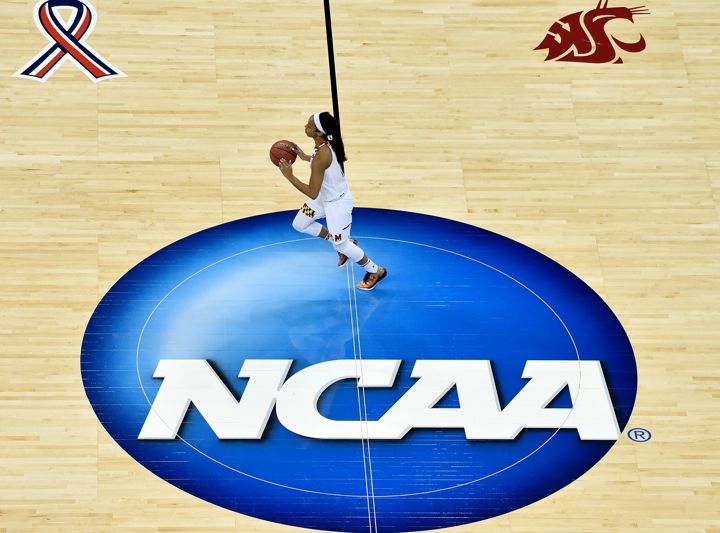 Volleyball's First Ranked Road Victory
When Maryland joined the Big Ten, the volleyball team prepared for life in the premier conference in the country. The Terps are an up-and-coming team in the Big Ten. They won 18 games for the second-straight season, just missing out on the NCAA Tournament for a second straight season.
And despite the departure of coach Steve Aird, first-year head coach Adam Hughes helped guide Maryland to nine conference wins, a new program high, along with securing its first road win against a ranked opponent in program history, sweeping No. 15 Michigan in Ann Arbor.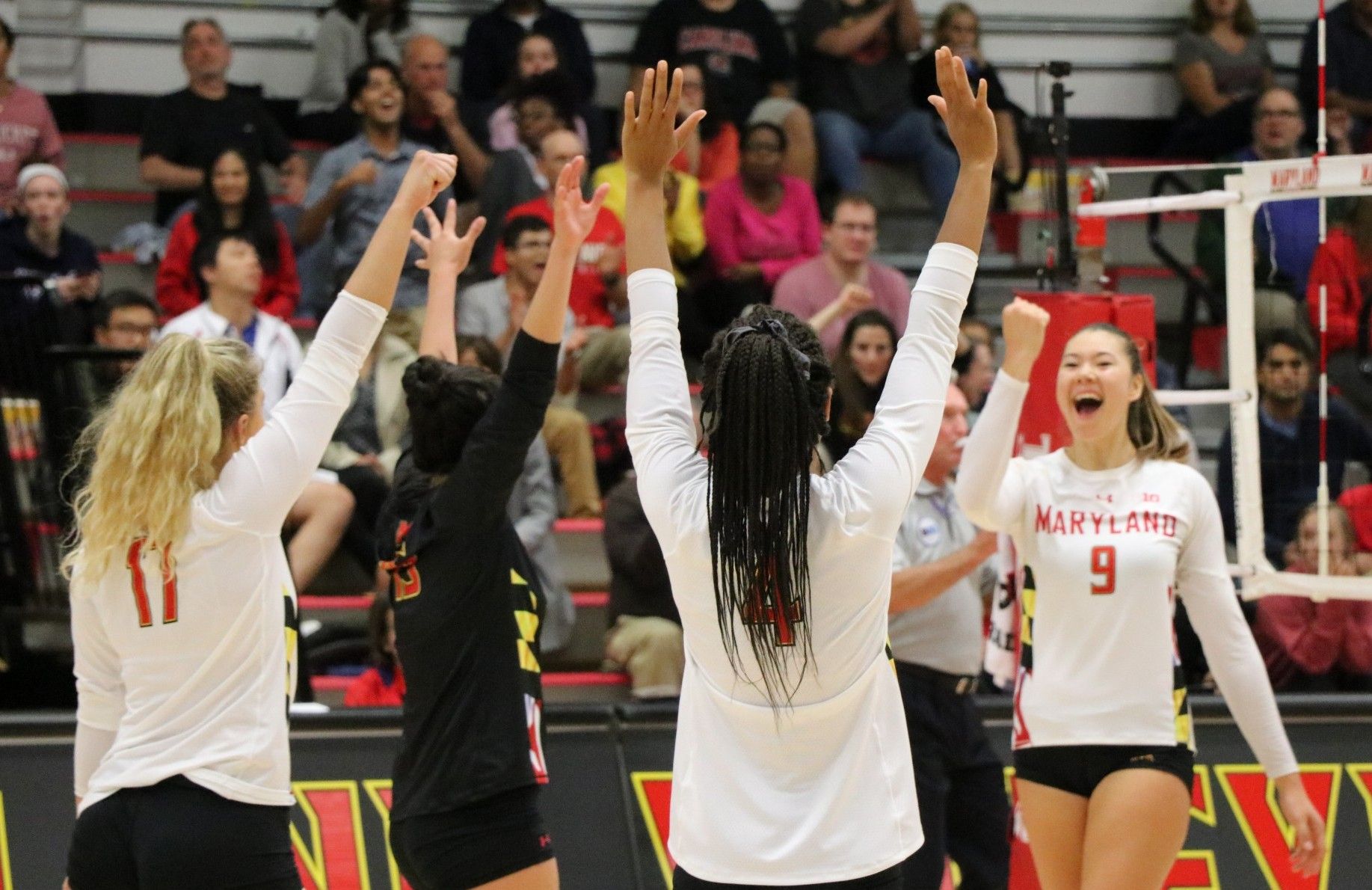 Men's Basketball Upsets No. 5 Wisconsin in Flash Mob Game
Maryland's first season in the Big Ten was a big success for men's basketball, a team that reached the NCAA tournament for the first time since 2010. The Terps' signature win was in late February, a Flash Mob at halftime spurring them onto victory over No. 5 Wisconsin.
The No. 14 Terrapins made their presence known, upsetting the Badgers 59-53, with Dez Wells popping off for 26 points. Maryland went on to beat Valparaiso in the second round of the NCAA tournament, but fell to West Virginia in the Round of 32.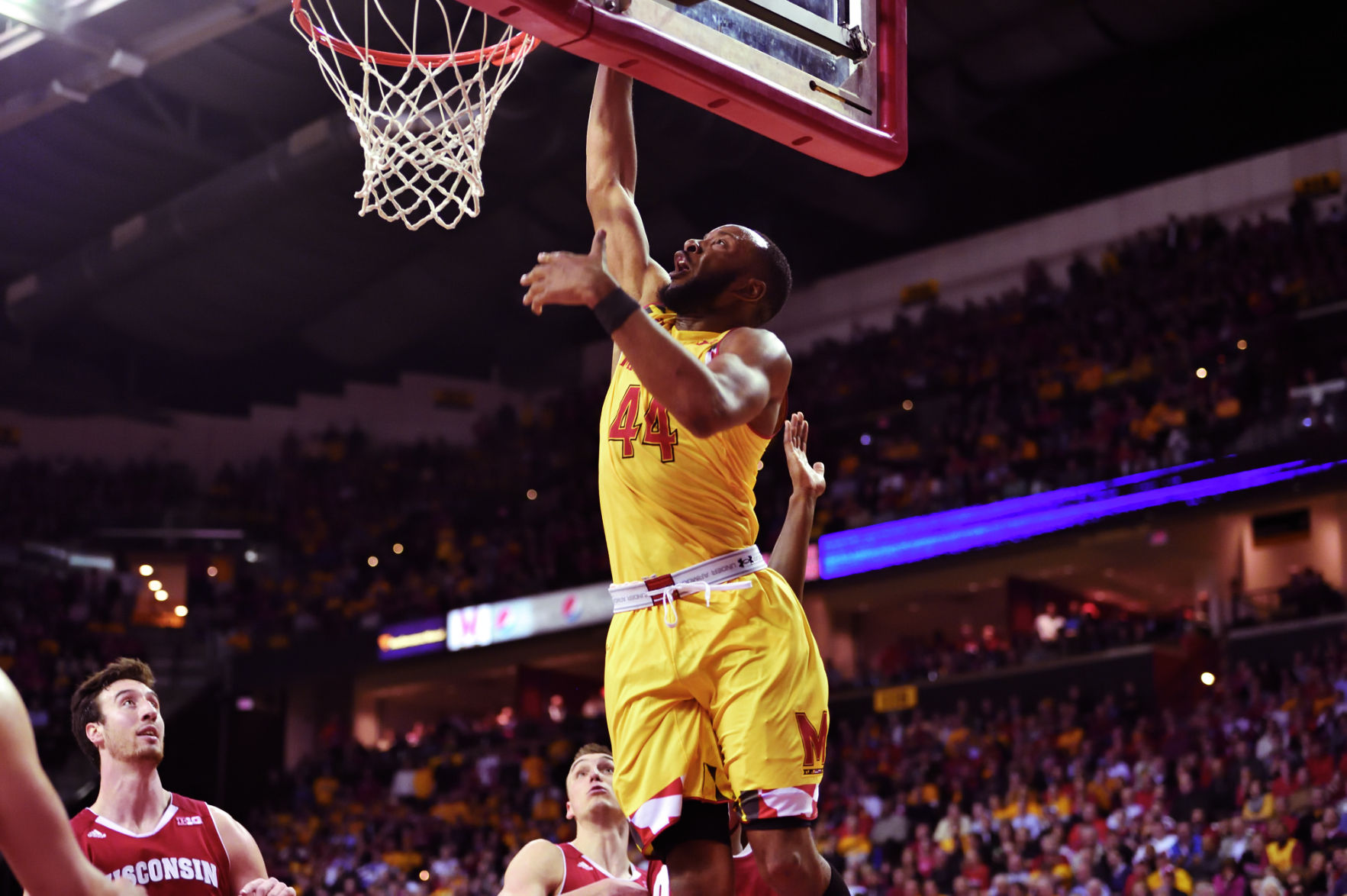 Baseball Reaches Back-To-Back NCAA Super Regionals
Maryland baseball did something in 2014 that it had never done before: reach an NCAA Super Regional.
In 2015, the Terps accomplished that feat again, the best two-year stretch in program history. With the help of current MLB players Brandon Lowe, LaMonte Wade and Mike Shawaryn, Maryland beat No. 1 overall seed UCLA in Los Angeles to advance to play Virginia for a chance at the College World Series. The Cavaliers topped the Terps, but it was an impressive run.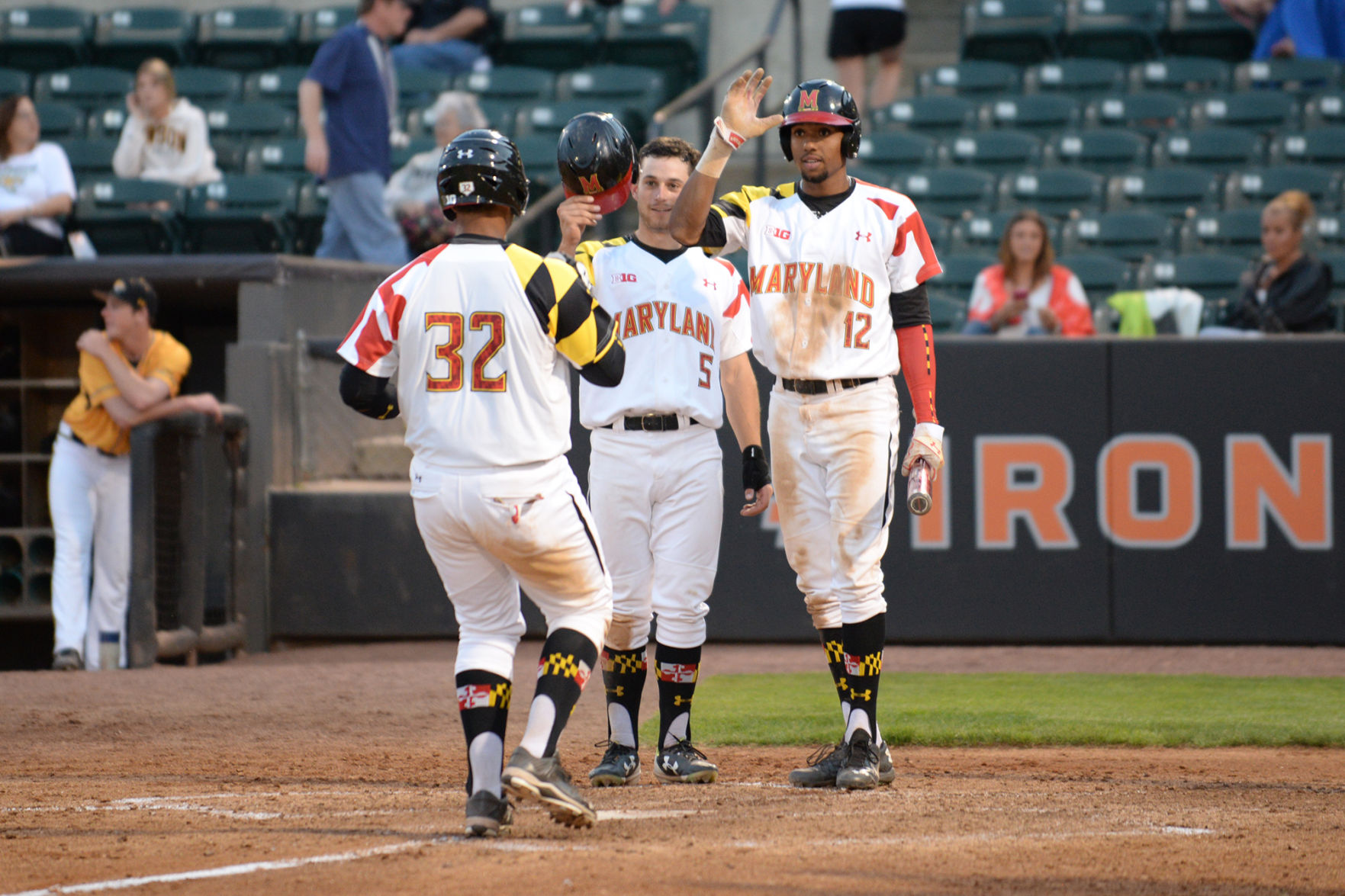 Field Hockey Reaches Back-to-Back National Title Games
Maryland has arguably been the best field hockey program in the Big Ten and two straight national title game appearances helps solidify that claim, as well as four regular-season Big Ten titles in the past five seasons. The Terps came up short both times, but things are looking up as they look to end a nine-year national title drought.
In 2017, Maryland lost to Connecticut. And in 2018, North Carolina won the championship. But on Aug. 30, coach Missy Meharg's squad will make another go at things.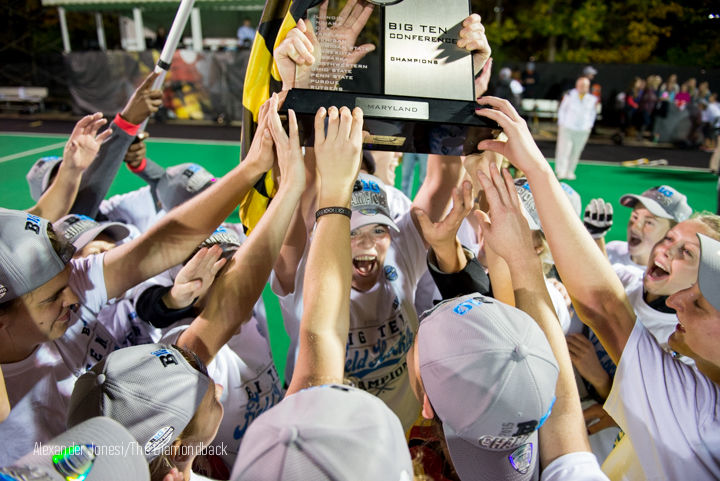 Youssif Hemida, Two-Time All-American
It's been a rough transition for the wrestling program since joining the Big Ten, the best wrestling conference in the country. However, the Terps have had a few bright spots. Most notably, heavyweight Youssif Hemida went from relatively unknown to a two-time All-American in his final two seasons at Maryland. That's quite a feat.
Honorable Mentions
Brad Craddock's game-winning field goal against Penn State in 2014, after Maryland football's captains declined to shake hands with the Nittany Lions pregame.
Melo Trimble's buzzer-beater against Michigan State in his final game at Xfinity Center in 2017.
Virunpat Olankitkunchai becoming the first Maryland women's golfer to qualify for the NCAA tournament in 2019.
Men's soccer upsetting No. 1 UCLA in front of Ludwig Field-record 

8,449 fans in 2015 season opener.

Jalen Smith posterizing Belmont's Dylan Windler in opening game of 2019 NCAA tournament.