As the skies opened up at FedEx Field on Sept. 1, 2018 — prompting an 86-minute weather delay during Maryland football's season opener against Texas — Johnny Jordan figured it was a sign from his friend.
Because he believed Jordan McNair had done that sort of thing before.
After McNair succumbed to heatstroke he suffered at a May 29, 2018 organized team workout, Johnny Jordan began to notice a trend with the weather in pivotal moments.
Fifteen days after the 19-year-old offensive lineman needed to be carried to the finish line during a series of 10 110-yard sprints, 15 days after trainers failed to quickly recognize the severity of his heatstroke and 15 days after they failed to properly treat it once they did, McNair died.
That day, June 13, is when the rain first fell. And a week later, the day Jordan helped carry his friend's casket, brought a sense of finality at the end of a traumatic two-week stretch as more rain cascaded to the earth.
So Jordan wasn't shocked to see more wet weather greet McNair's former teammates in their first game since his death, an outing that began with Johnny Jordan on the sideline, leaving the right guard position open in his former roommate's honor.
"Jordan likes to use the rain to let us know that he's there," Johnny Jordan said. "We just kind of used that as, 'Hey, Jordan wants us to win this game. We've got to go honor him and win it.'"
The Terps did, 34-29, waving a flag with McNair's No. 79 on it and holding his jersey up to the rain-soaked crowd, making it abundantly clear who that victory was for.
But a year following McNair's death — after the investigations, reports and firings have finally seemed to slow to a halt — there's still a gaping hole in some of the lives of those who were closest to him, as the university begins to implement changes to its health care model and increased awareness is being paid to heat-related illnesses.
"Just dealing with it every day," Jordan said. "Every day it's a struggle. When I wake up, go in the kitchen area and I see his room and know that he's not there, that's a struggle."
[Read more: When NFL teams interview Maryland football prospects, they're asking about Jordan McNair]
Late on Oct. 31, 2018, Jordan left Gossett Football Team House after a drastic reversal shook up the Maryland football team once again. A day earlier, the University System Board of Regents had recommended reinstating coach DJ Durkin. He joined the team immediately, but three players walked out of his first meeting, and public outcry wore on Maryland.
So, following practice on Halloween, Durkin was fired. Tight end Michael Cornwell, a former high school teammate of McNair's, embraced McNair's father outside the facility. Jordan told the assembled press that "the right decision" had been made.
[Read more: University of Maryland to move athletics medical model to its health center]
Eight months later, as the one-year anniversary of the death that sparked two external investigations — one looking into how McNair died, the other analyzing the alleged "toxic" culture — arrives, Jordan appreciates the changes made but reiterated that nothing could ever sufficiently make up for his friend's death.
"I think it's just an ongoing process completely," Jordan said. "But, you know, nothing we do is going to bring him back."
And that reminder is hammered home as Jordan goes about each day in College Park.
"Every time I walk past the practice fields, on my way to the facility, I kind of relive parts of what happened May 29," Jordan said. "Every time I see his locker, it's just another reminder. Just never forgetting him."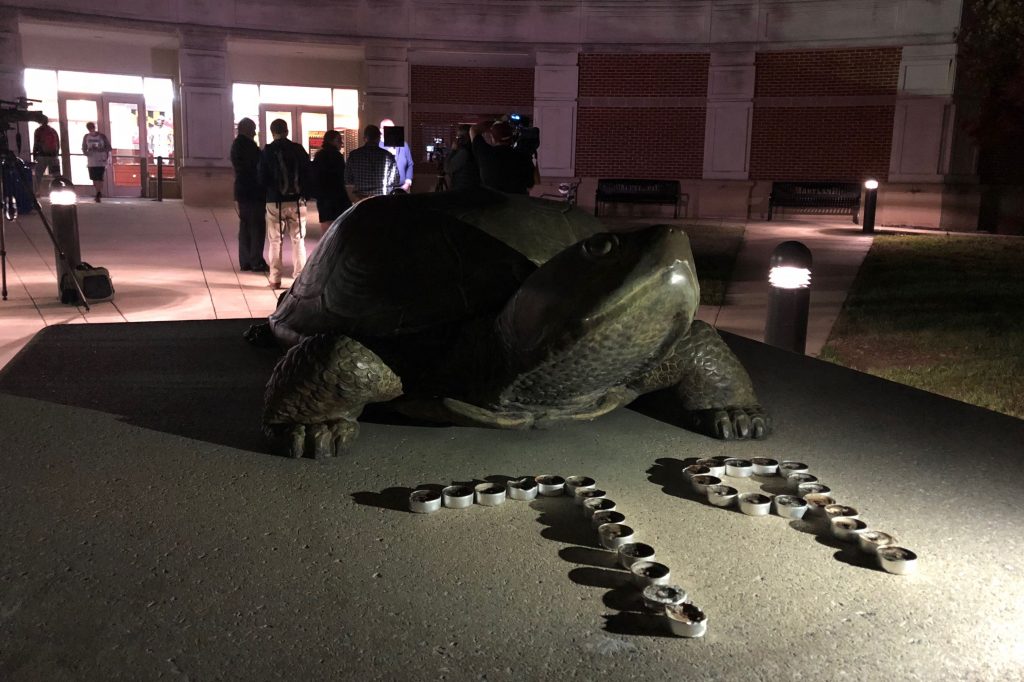 The details from May 29, 2018 — the workout in which McNair collapsed — are readily available in the report from sports medicine consultant Rod Walters, and visible in the surveillance videos released by the university last year.
Those factors — and the intense media attention paid to McNair's case — have made heatstroke education easier, said Douglas Casa, the CEO of the Korey Stringer Institute, an organization dedicated to the prevention of sudden death in athletes.
During lessons about heatstroke, Casa compares the best practices for treatment with what was done May 29.
"And [I] explain how their errors in that case caused Jordan to die," Casa said. "The four key elements, they were 0-for-4."
Those four key items: recognizing heatstroke quickly, rapid assessment of accurate core body temperature, rapid cooling and cooling first before transport.
Instead, McNair missed his time on the final three 110-yard sprints and needed help from teammates to reach the finish line on the last one. Trainers did not take McNair's body temperature on the field, opted not to administer cold water immersion for fear of drowning him and transferred McNair to Washington Adventist Hospital in Takoma Park with a body temperature of 106 degrees.
"We don't get Jordan because of that crazy thinking that took place," Casa said. "It's so upsetting. It's so upsetting. He's dead forever. It's so sickening to me."
Casa said he's studied "every heatstroke death" in America for the last 20 years, and McNair's case gained the largest media attention — even larger than Minnesota Vikings offensive lineman Korey Stringer, whose 2001 death from heatstroke led to the organization's founding — mainly because university President Wallace Loh admitted "legal and moral" responsibility for McNair's death Aug. 14, Casa said.
After that press conference, Casa said a slew of prominent college programs reached out to the Korey Stringer Institute, interested to see if they had best practices to prevent a heat-related death.
"They didn't want to be the one standing at the podium in the future," Casa said.
Shortly after McNair's death, his parents Marty McNair and Tonya Wilson founded the Jordan McNair Foundation. On Thursday, the anniversary of McNair's death, the foundation is hosting a community event at McDonogh School — his alma mater — and the the National Center for Children and Families is hosting another at Nalle Elementary School in Washington, D.C.
With their first-hand experience of what heat-related illnesses can do — and take away — the Jordan McNair Foundation has a unique perspective for heatstroke education.
"They lost a child in the prime of his life that easily could have been saved," Casa said. "They can tell a story that I think can resonate with parents, because any parent, the thing that they fear the most without question is losing their child."
Zach McDaniels, a spokesperson for Murphy, Falcon & Murphy — the law firm that's handling a potential lawsuit against the university from McNair's parents — declined to comment on behalf of Marty McNair and Tonya Wilson.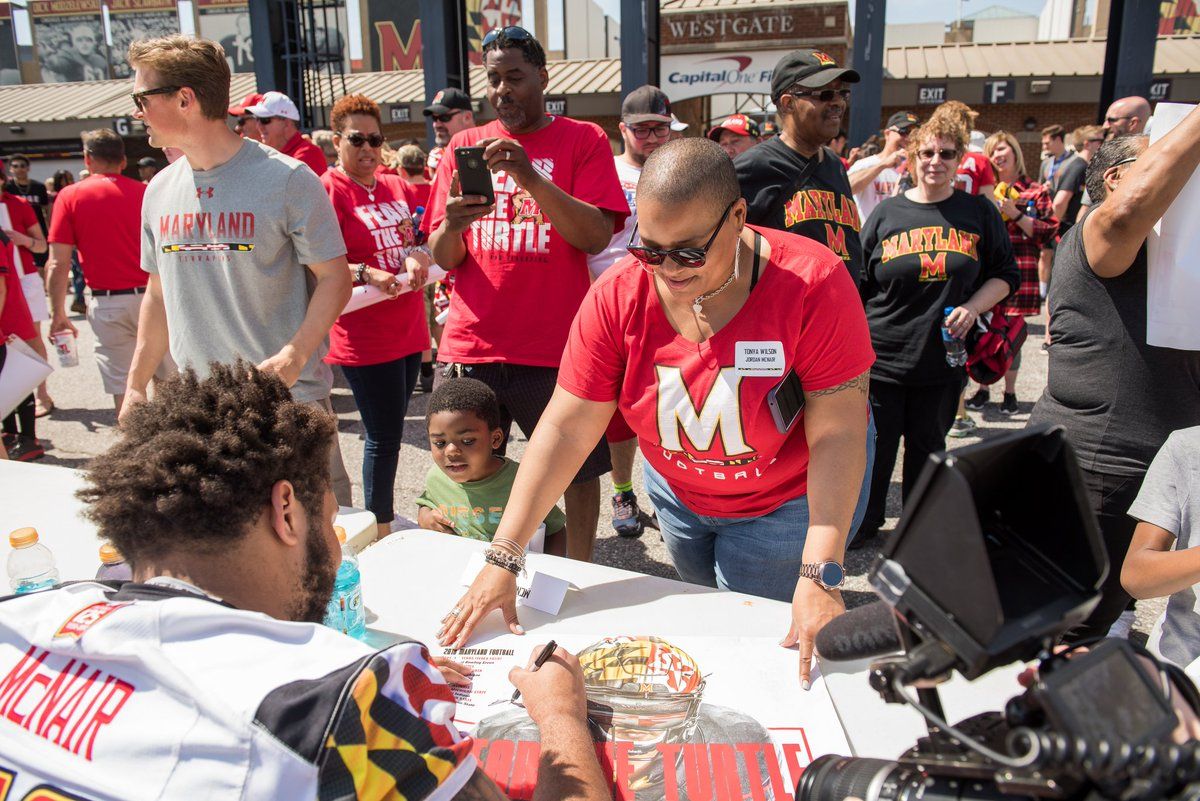 Maryland has since implemented or made plans to perform all 20 of the recommendations laid out in Walters' report, released in September 2018. The final — and most overarching — recommendation was announced in late May, with Maryland moving its athletic medical model to the oversight of the university's health center.
The university also established a 10-person sports medicine review board, scheduled to meet annually to discuss medical care for student-athletes provided by the school. It also included adding "trauma bags," which are medical kits with thermometers, oxygen masks, tanks and other supplies, at each workout, among other changes.
"Obviously, as all of you know, this has been a year of reflection for our department as we remember Jordan McNair," athletic director Damon Evans said in the opening statement of a teleconference last month.
For Danae Hebron, McNair's death is still raw a year later. She met McNair when they were seventh graders at Deer Park Middle Magnet School in Randallstown. And while McNair was quiet — a trait she said he never quite shook during his 19 years — the pair grew close. She described him as "always smiling."
"It was actually pretty hard to get him upset," Hebron wrote in a text message. "[He was a] person you went to when having a bad day, not to get advice on what to do but to get advice on how to deal with it, which could go along the lines of, '[E]verything really is going to work out, so you want to go to the movies?'"
His friends still grapple with the fact McNair is no longer around to offer suggestions like those, or to open his bedroom door one last time.
Instead of enjoying four years together on Maryland's offensive line, Jordan carried his former roommate's casket to the graveside, took off one of his Maryland football gloves and placed it on the casket to be with McNair forever.
Then, as Jordan watched the casket lower into the ground, the rain began to fall. McNair was making his presence felt.
"That's the real sense of finality and that we're never going to see him again physically," Jordan said. "But we'll always be able to remember him."
Staff writer Eric Myers contributed to this report.