Maryland football had already been piling up injuries before its trip to then-No. 7 Ohio State on Saturday. But after a 66-17 thrashing, the Terps have picked up a few more.
Entering their bye week, here's an update for what we know about the status of coach Mike Locksley's squad.
"This bye week couldn't have come at a better time for us to try to get healthy and prepare ourselves for a nice tough game," Locksley said.
Deonte Banks, Defensive Back (Last played Sept. 11 vs. Howard)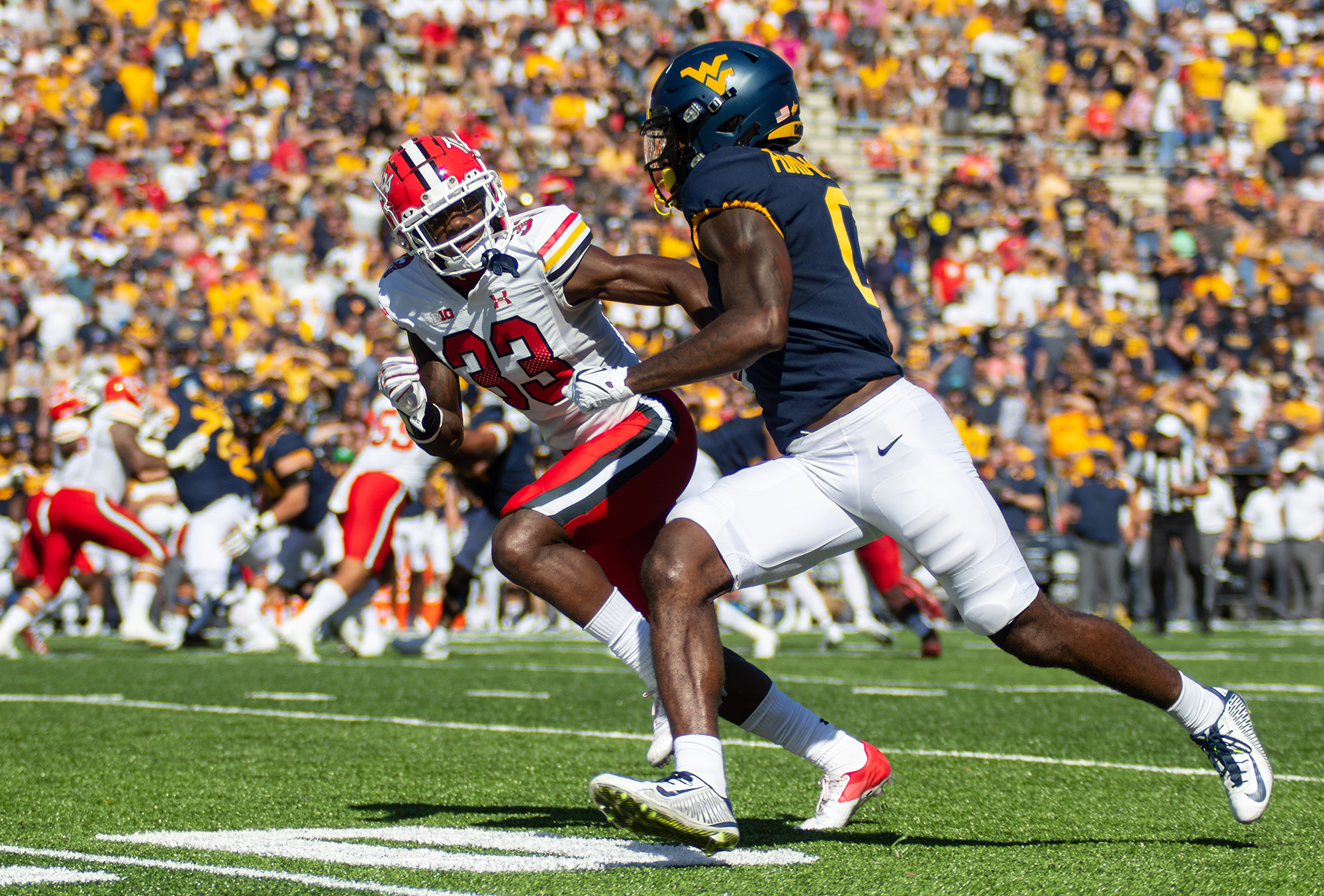 Banks was injured following Maryland's 62-0 win over the Bison. After the Terps' game against Illinois on Sept. 17, Locksley said Banks had undergone shoulder surgery.
He did not specify whether Banks would be able to return for the season.
Jakorian Bennett, Defensive Back (Last played Oct. 1 vs. Iowa)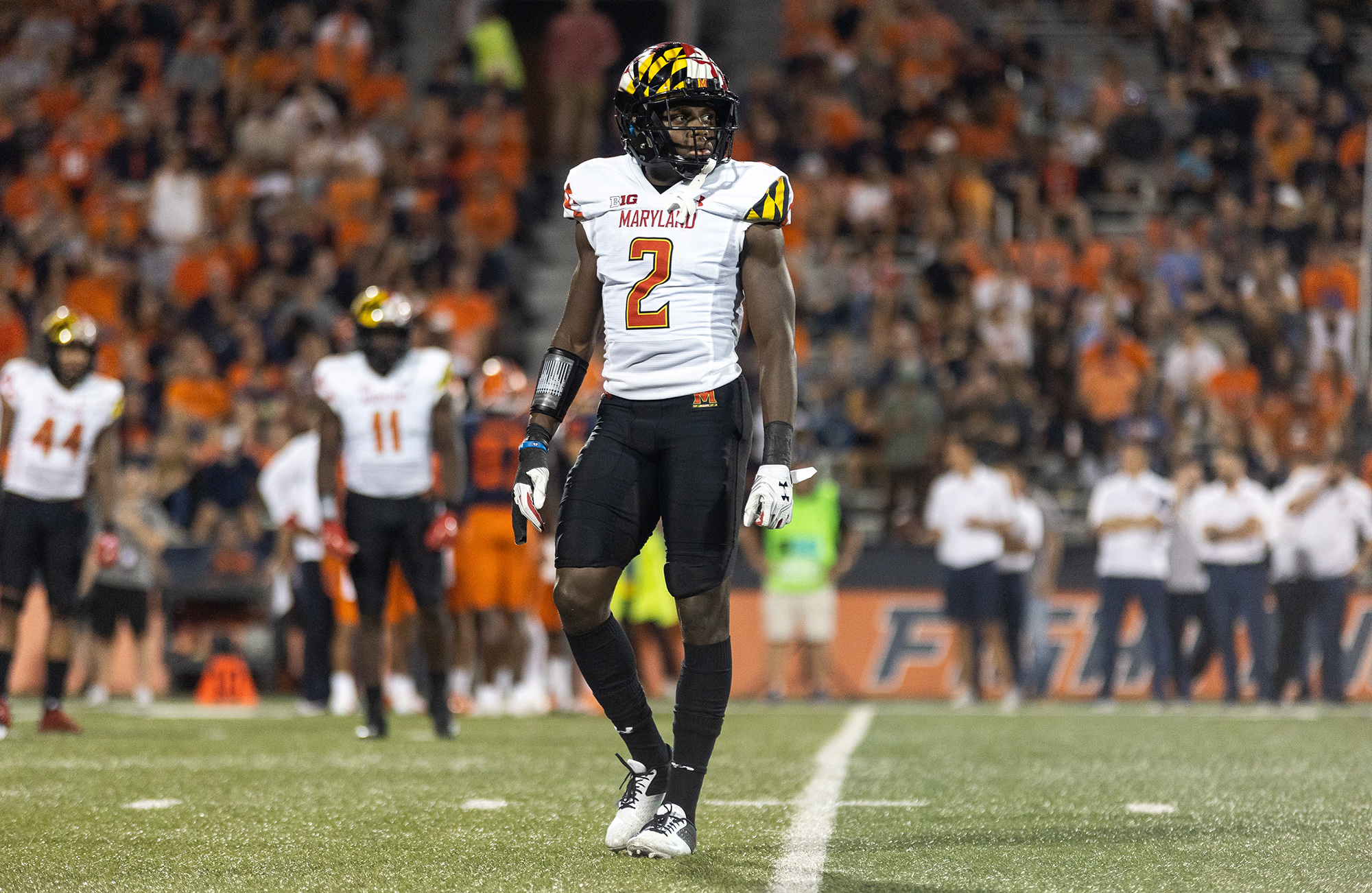 Bennett was absent from practice on Oct. 5 after injuring his hamstring in the first half of the Iowa game. But the senior still traveled with the team to Columbus and was considered a game-time decision.
After not playing against the Buckeyes, Locksley said the team was treating him up until gametime. After warming him up pregame to see his progress, they decided to bench him for the day.
With an extra week for recovery, odds are Bennett should be available for Maryland's next game.
[Maryland football's offense didn't let injuries define it. Its defense did.]
Kenny Bennett, Defensive Back (Last played Oct. 1 vs. Iowa)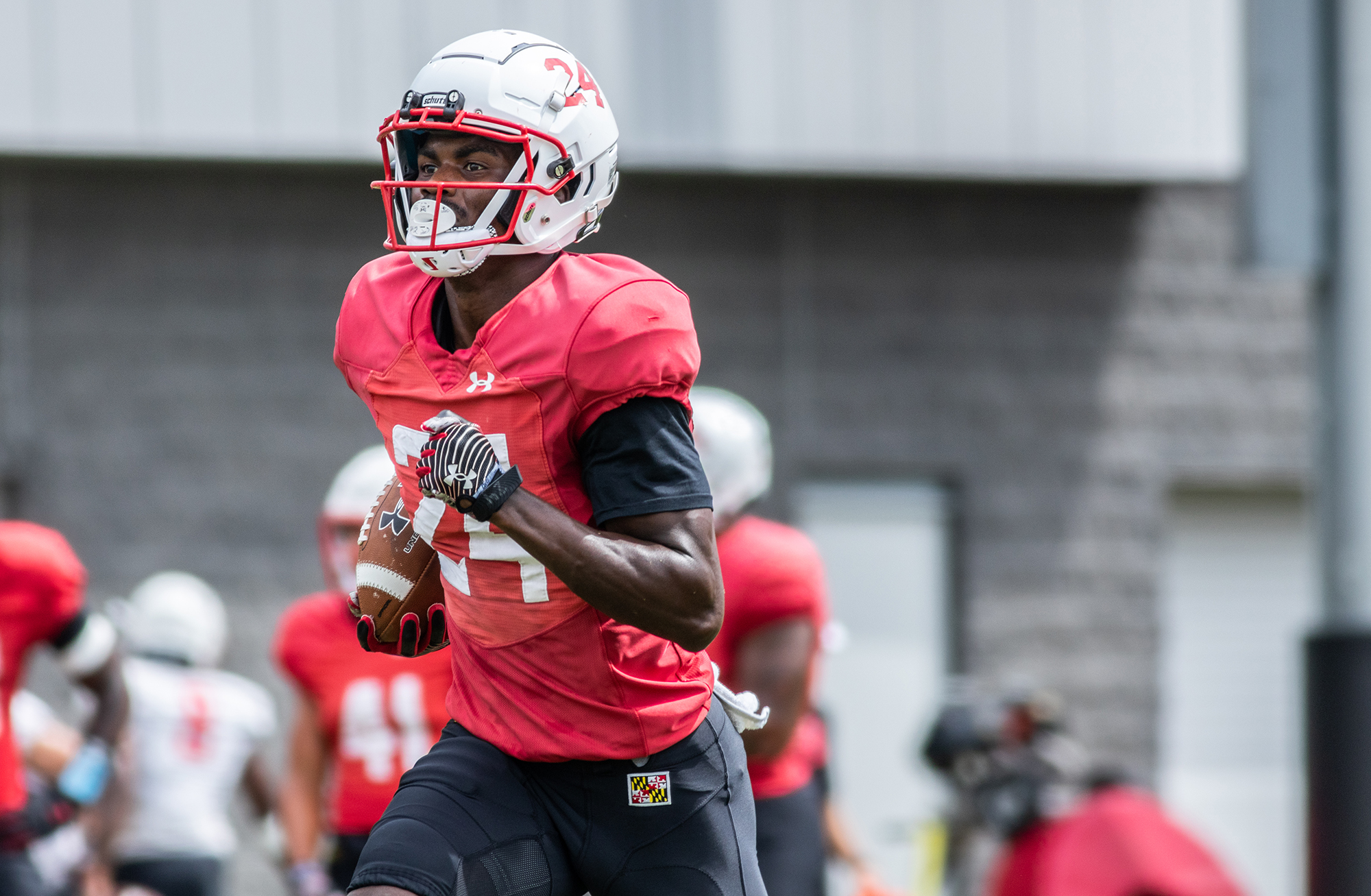 Kenny Bennett, like Jakorian Bennett, had a hamstring issue. The senior picked up his injury during practice the week before and did not travel with the team.
Similar to Jakorian Bennett, it seems Kenny Bennett should be ready to go for Minnesota barring any setbacks.
Corey Coley Jr., Defensive Back (Last played Oct. 9 vs. Ohio State)
Coley was one of the players to fill in for the injured Jakorian Bennett and Kenny Bennett. In the fourth quarter, Coley exited the game and did not return.
There are no specifics on his injury as of this point.
Dontay Demus Jr., Wide Receiver (Last played Oct. 1 vs. Iowa)
Demus suffered a season-ending knee injury during a kickoff return against Iowa, so the Terps will be without their best receiving option for the remainder of their 2021 campaign.
Aisha Demus, Dontay's mother, posted a photo of the two on Oct. 7 just before his surgery.
The Big Day @_godof5 #Imcomingback✌🏾 pic.twitter.com/wd8b0IRwDH

— Aisha Demus (@mrsdemus) October 7, 2021
Lavonte Gater, Defensive Back (Last played Oct. 9 vs. Ohio State)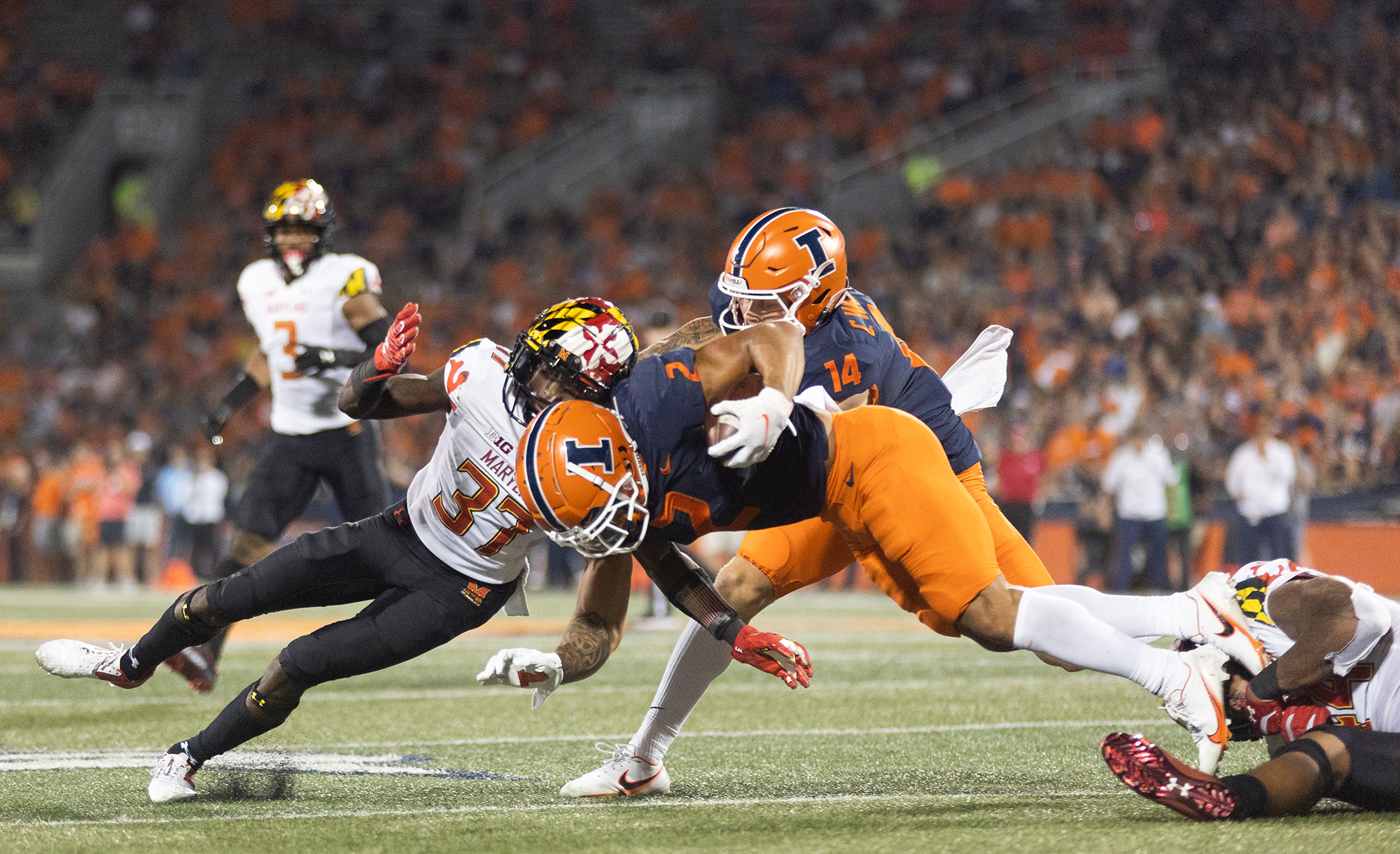 Gater was the other defensive back to come in due to injuries in the secondary. Gater left in the fourth quarter and did not return to the game.
Like Coley, there are no specifics on his injury right now.
[Depleted Maryland football decimated by No. 7 Ohio State, 66-17]
Fa'Najae Gotay, Linebacker (Last played Sept. 4 vs. West Virginia)
Gotay was injured in the first game of the season and had a significant upper body injury that required surgery, according to Locksley.
There is no timetable as to whether Gotay will be back for the season.
Branden Jennings, Linebacker (Last played Sept. 25 vs. Kent State)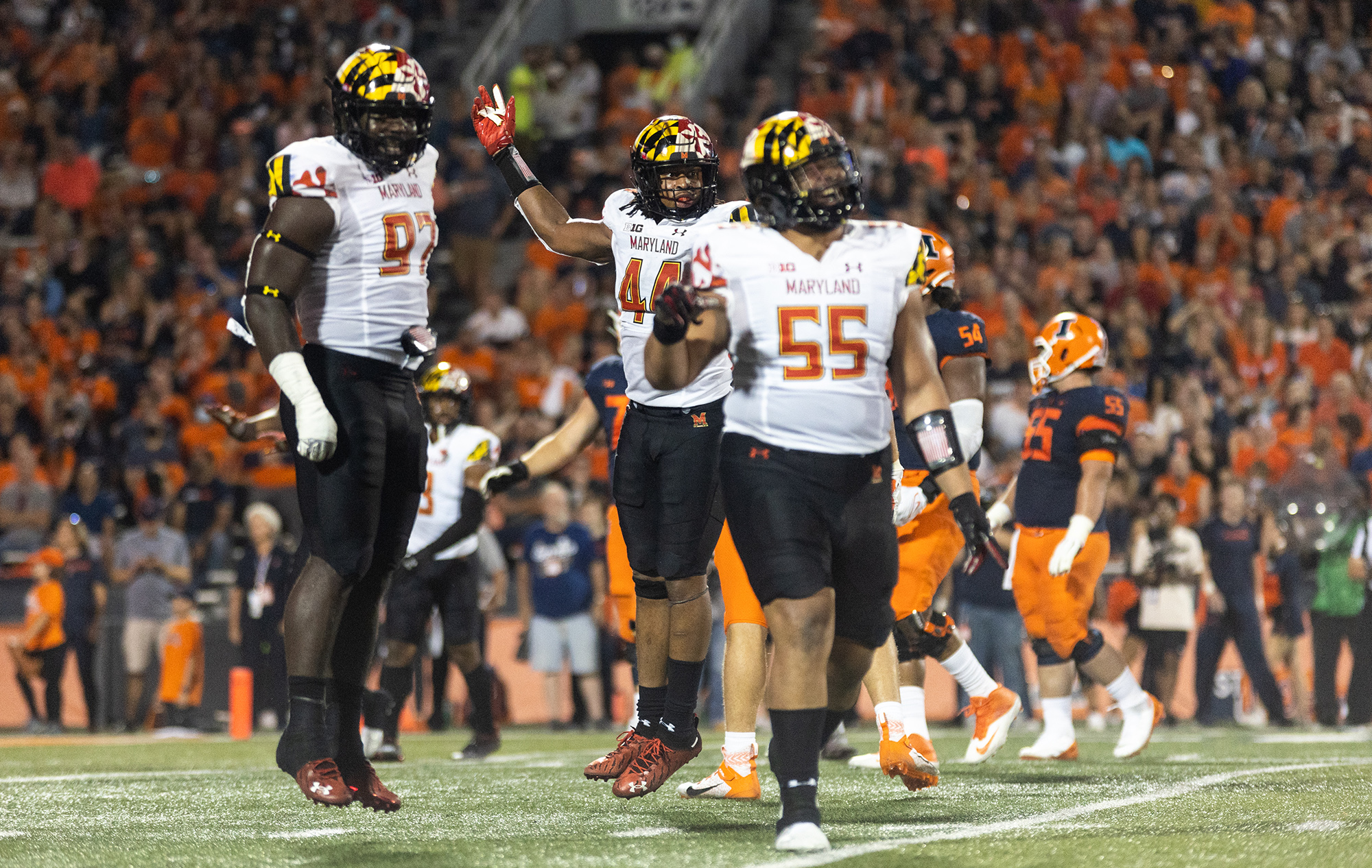 Jennings has been battling an injury for a few weeks now. Locksley said he had no structural damage, though he practiced with a brace on his leg on Oct. 5 and didn't play against the Buckeyes.
The extra week of rest could be key for getting Jennings back into the fold after missing the last two key matchups.
Jeshaun Jones, Wide Receiver (Last played Oct. 9 vs. Ohio State)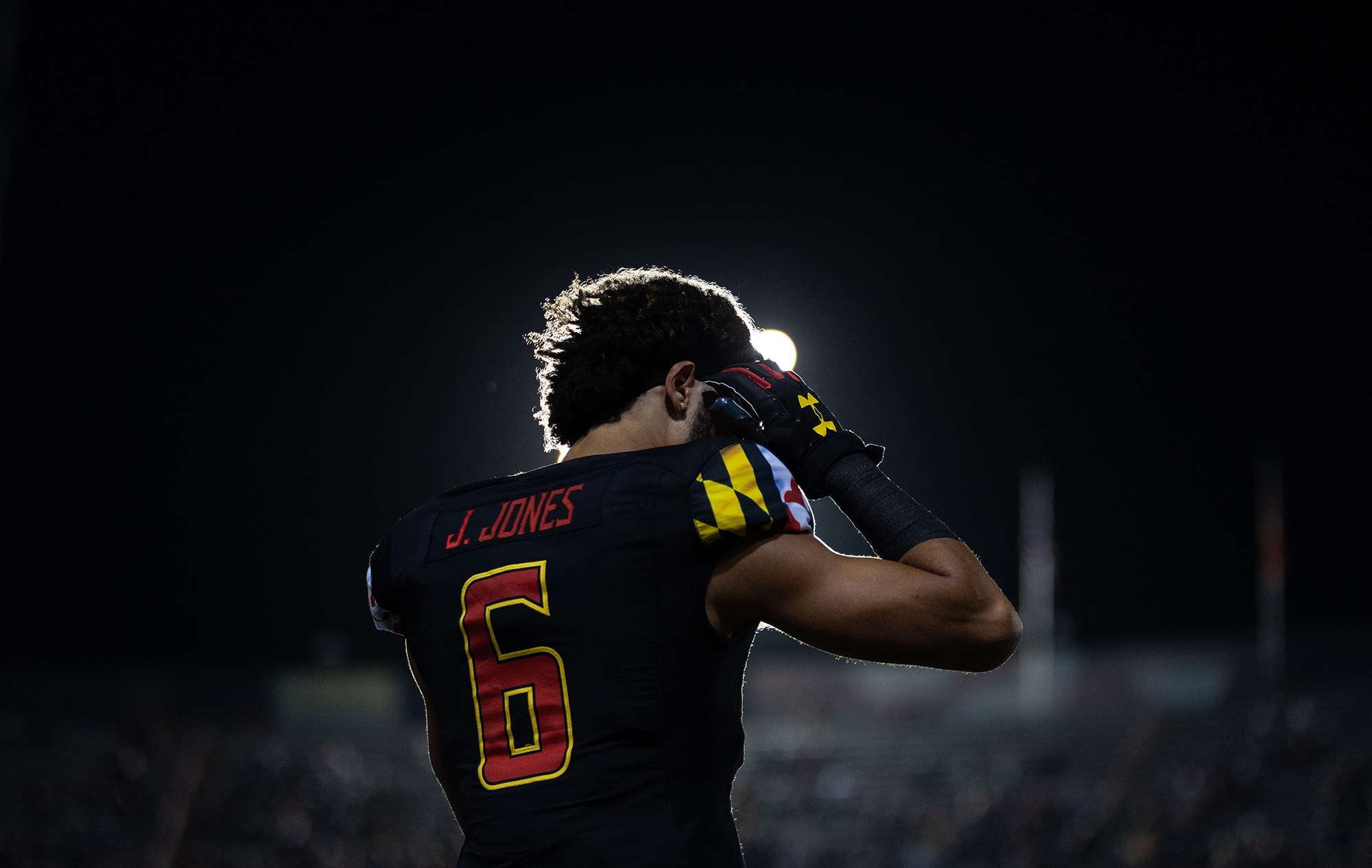 Jones was carted off the field after the second play from scrimmage against Ohio State with an apparent knee injury. Jones has a history of knee injuries, suffering an ACL tear during the preseason of 2019 and missing the entirety of his sophomore year.
"The initial thing, it doesn't look good obviously, because they didn't allow him to come back," Locksley said. "I feel for that kid. He's a guy that I thought had made the next step."
Although nothing has been confirmed, it's unlikely we'll see Jones again this season based on Locksley's statement.
Mosiah Nasili-Kite, Defensive Lineman (Last played Oct. 9 vs. Ohio State)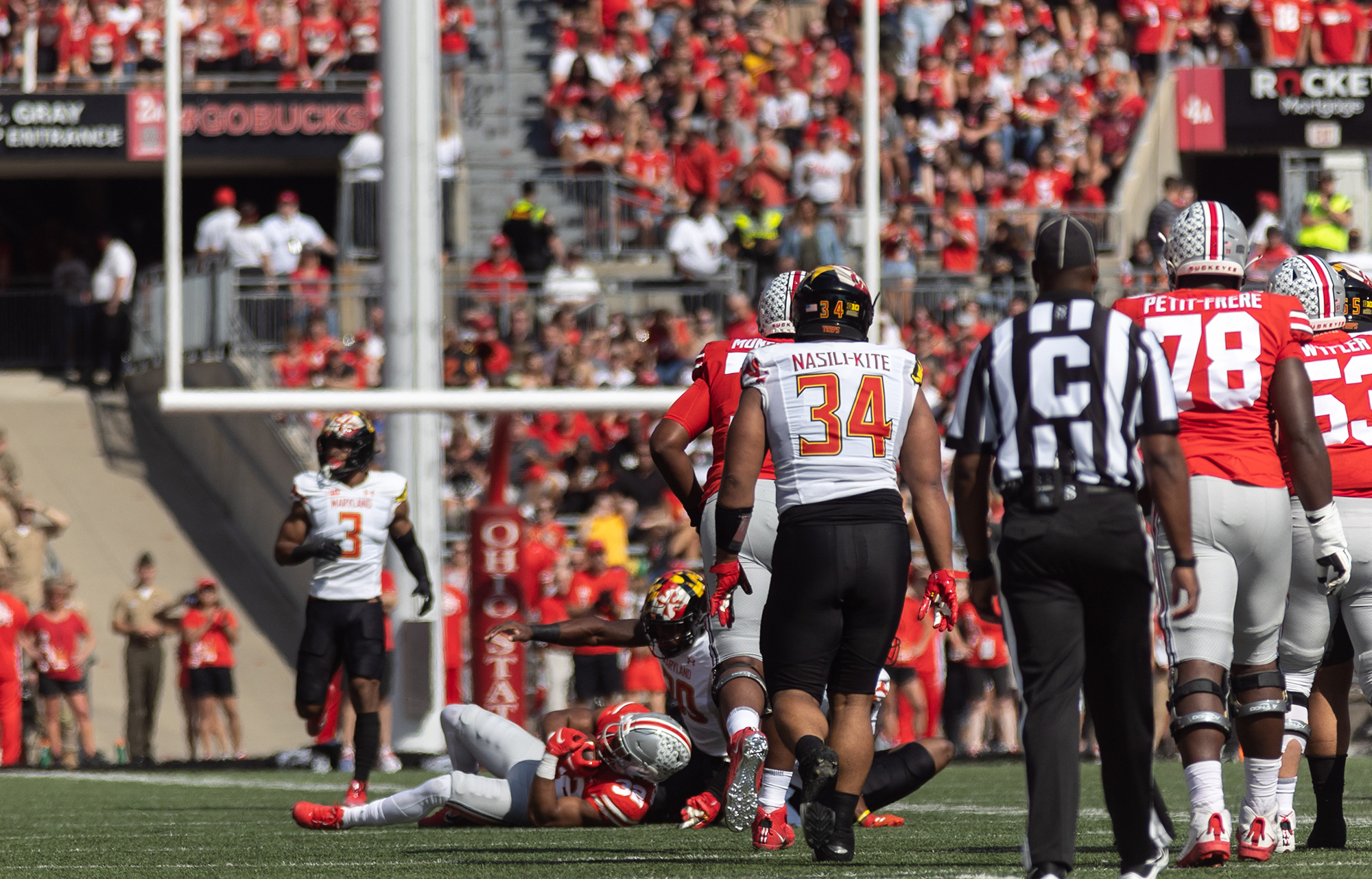 Nasili-Kite has been in and out of the lineup, playing limited snaps against West Virginia and not appearing in the Howard and Illinois games with a toe injury.
But, Nasili-Kite appears good to go and back to strong form with sacks in three consecutive games.