University of Maryland campus cafe sales have increased by more than $1.8 million in the past two years and are up nearly 63 percent since 2021 despite nine cafe closures in the last two years.
Footnotes Cafe at McKeldin Library and Food for Thought Cafe at the Edward St. John Teaching and Learning Center lead sales this year with more than $400,000 each so far. The sales increases come even as some cafes closed because of COVID-19 pandemic-related staffing shortages, projected building traffic and the past cafe sales data.
With fewer cafes open, students are redirected to certain locations, which causes an increase in sales for select cafes. These cafes usually have more sales because they are located in convenient places where people can easily stop and study, Dining Services spokesperson Bart Hipple said.
[UMD RHA votes in support of increasing room, board fees]
Many students, such as freshman English major Naomi Nicholas, take classes at ESJ during the week, resulting in higher demand for Food for Thought Cafe. The lines are usually long there, according to junior astronomy and physics major Steven Shockley.
Dining Services tries to strategically place cafes throughout the campus. Before a cafe opens, Dining Services studies how many people visit the building, the building hours and the specific location of the cafe within the building. From there, Dining Services makes projections to see if the cafe location is viable, Hipple said.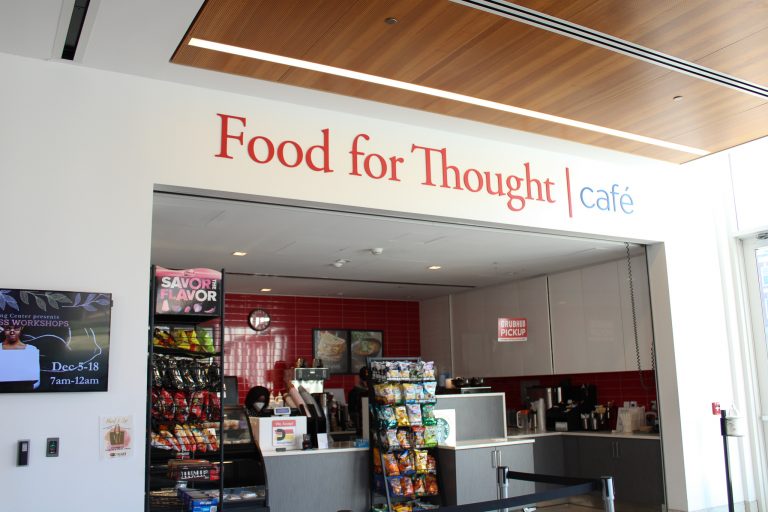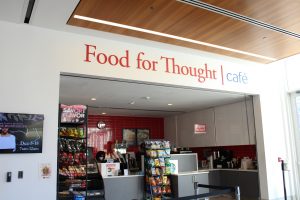 Some cafes have made substantially less in sales than Footnotes Cafe and Food for Thought Cafe, but still remain open.
This year, Encore Bar located at the Clarice Smith Performing Arts Center made a little more than $6,000, but it is only open for certain performances.
[UMD RHA endorses late-night dining options for freshmen connection students]
E+M Cafe located at Kirwan Food Court is open five days per week, but has made about $41,600 this year, less than a tenth of Footnotes Cafe's sales. This is because E+M Cafe is near Subway and Taco Bell Express, making sales more distributed among those three cafes.
Some cafes that have closed are replaced by new ones after building renovations. IDEA Central Cafe located in the E.A. Fernandez Idea Factory is adjacent to where the Bytes Cafe and Kim Kafe Cafe were located. This cafe has a much more extensive menu, according to Hipple .
"We certainly hope that the people who went to Bytes Cafe and Kim Cafe will go to IDEA Central and have an actually better experience," Hipple said.
Dining Services will continue to partner with departments and colleges that want a cafe.
"We have to approach it in a sensible way to make sure that they're getting a service that they want, in a scale that they want, and we're able to provide it without our department losing money," Hipple said.
Senior staff writer Victoria Stavish contributed data analysis to this report.