PISCATAWAY, N.J. — As Tayon Fleet-Davis burst through the line with nothing but green turf ahead, Taulia Tagovailoa turned around and put his hands to the sky, his prayer seemingly answered.
Fleet-Davis' two-yard rush sent Maryland football up 24 points in the fourth quarter in a must-win game against Rutgers. Both teams were scrapping for a postseason bid. But when the final whistle blew, only the Terps poured onto the field in celebration, another game added to their schedule.
Maryland struck often, acting with urgency and keeping the pressure on the Scarlet Knights to respond. And when they did, the Terps (6-6, 3-6 Big Ten) punched back.
It culminated in a 40-16 Maryland win over Rutgers on Saturday afternoon, sending the Terps to their first bowl game since 2016.
"We've been through so much as a team," Tagovailoa said. "To make it to a bowl game is like what [coach Mike Locksley] talks about — taking the next step. We wanted to be the team to do that."
And Maryland was ready for the moment. The Terps' top players showed out in the de facto play-in game, leading a charge the Scarlet Knights (5-7, 2-7) struggled to stop.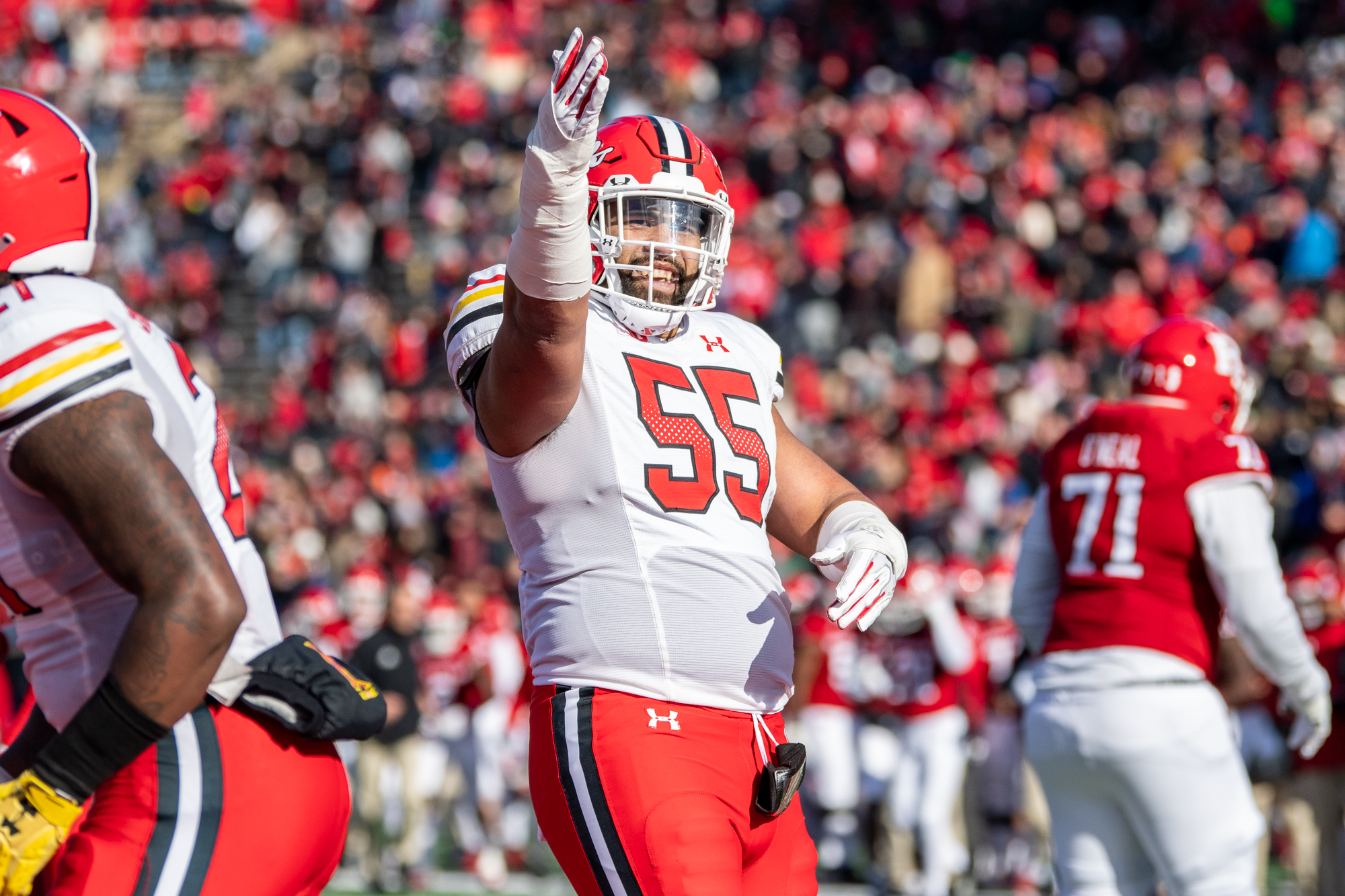 [It's not a trap: Maryland football was once again non-competitive against a top-10 team]
Fleet-Davis' two-yard score cemented a career day for the senior, who, like his fellow upperclassmen, sought one more chance to play in the red, white, black and gold. He tallied 185 all-purpose yards and two touchdowns, his first score coming just one drive prior on a 13-yard scamper.
"I knew for a fact I didn't want this to be my last game," Fleet-Davis said. 
And his desire extended to the entire team. Tagovailoa took it most to heart, following a lackluster showing the previous week.
He passed for 312 yards and three touchdowns, picking apart a soft Rutgers secondary that left Maryland's receivers open at all levels.
It started on the first series, as Corey Dyches found space across the middle and opened the scoring with a 25-yard touchdown. Later, Dyches found space for an 11-yard touchdown, the sophomore's first multi-score game of his career. Fellow sophomore Rakim Jarrett continued his stellar campaign, leading the team with seven receptions and 111 yards.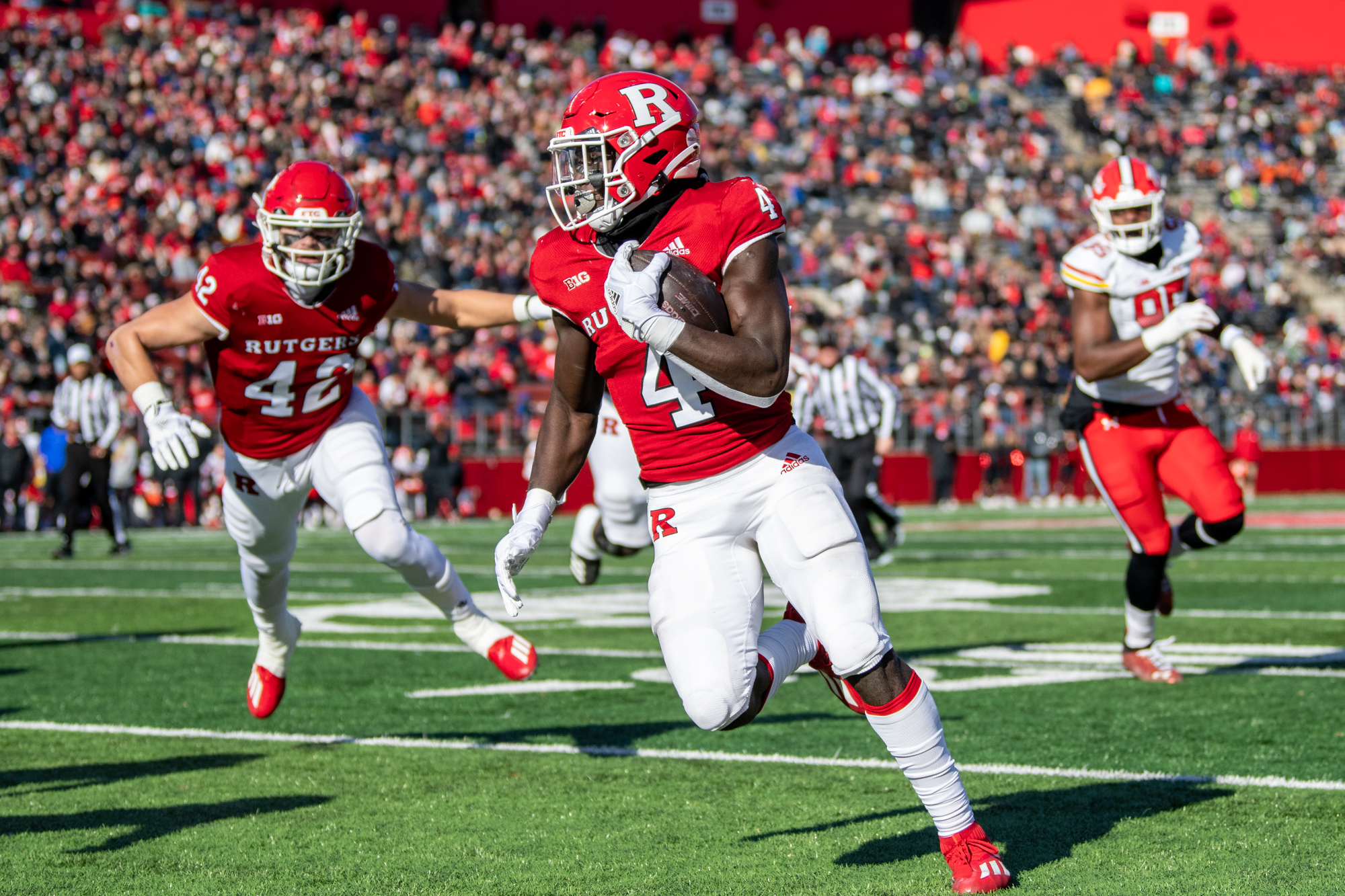 But it was another senior, with his last chance to extend his college career, that starred. 
Brian Cobbs had open field in the first quarter, turning in a 38-yard catch-and-run for a score. Late in the second quarter, Tagovailoa connected with Cobbs again for an 18-yard completion down the right sideline, part of an 86-yard day for the wideout.
"Just got to leave it all out," Cobbs said. "I knew it was going to be one of those [good] days."
That latter pass secured a moment that had been looming from the opening snap. It lept Tagovailoa past Scott Milanovich as the program's single-season passing yards record holder.
It was also one of 10 passes of at least 15 yards, including a 3rd-and-20 conversion to a cutting Jarrett that set up Tagovailoa to dash into the end zone from 10 yards out. That was one of nine third downs the Terps converted Saturday, tied for their best mark all season.
"For the first time, we kind of played complementary football where even though they scored, our offense came back and matched it," Locksley said.
The Scarlet Knights, meanwhile, were not up to task.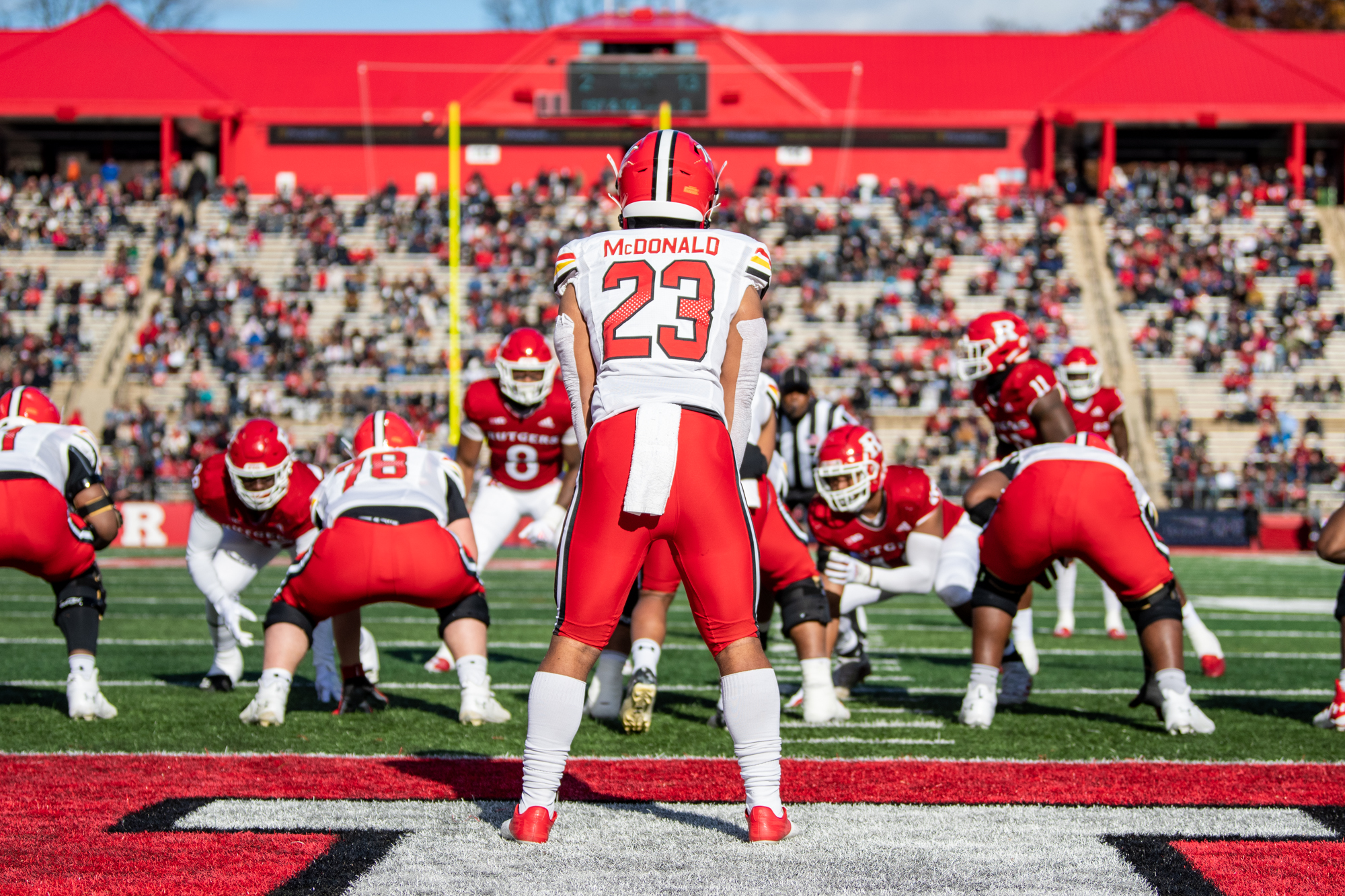 [Maryland football smashed on senior day by No. 8 Michigan, 59-18]
Rutgers' defensive struggles were well-worn against a motivated and potent Maryland side, but its offense similarly found minimal success when needed.
Cycling through three quarterbacks, the Scarlet Knights scrambled, tossed and used motion to try and knock the Terps off-balance. But Rutgers converted just 2-of-11 third-down tries and failed four times on fourth down.
"I told the guys, 'We ain't letting up, we ain't giving them nothing,'" defensive end Sam Okuayinonu said. "For us to be able to do it and execute that is really big."
The Scarlet Knights' only first-half score came on a blocked extra point that Kessawn Abraham scooped and returned for two points. Rutgers showed a little urgency to open the second half, converting touchdowns on back-to-back possessions.
But Fleet-Davis and the Terps did not let that turn into a Scarlet Knights comeback. The running back blasted into the red end zones of SHI Stadium with his pair of fourth-quarter scores, leaving no doubt about his team's fate.
And when the clock hit triple zeros, the prayer had been definitively answered. Maryland was going bowling.