Each weekday this spring, Dante Trader Jr.'s alarm buzzed at 6 a.m.
When the Terps first recruited him to play lacrosse and football, Trader knew he'd stay busy as he balanced a role within two of Maryland's top programs. But the dual-sport athlete sat out his freshman lacrosse season in 2022 — making this spring his first season of the early mornings, hectic afternoons and long evenings that might remain consistent during his college career with the Terps.
Trader's return to lacrosse, the sport he starred in at McDonough, brought a long and strenuous schedule to his football offseason as he helped Maryland men's lacrosse reach another Big Ten title game. He bounced from lacrosse practices, workouts and meetings to football lifts, training room visits and classes.
Now, that challenging schedule has prepared him to be a key cog in Maryland football's defense this fall.
"He has been a starter for us from the time he stepped foot on campus," coach Mike Locksley said.
Early morning lifts with the football team were Trader's first stop in his daily routine this spring. After that, he visited the training room to undergo treatment and rehab regiments that helped him withstand the stresses from training for two sports.
[Most people struggle to star in one sport. Dante Trader Jr. shines in two for Maryland.]
Meetings with defensive graduate assistant Quincy Kahlert followed. Trader couldn't meet with his football position coaches and coordinators as frequently as he could if lacrosse wasn't in the picture, so Kahlert filled Trader in on what he missed.
Study hall and classes offered Trader a break from athletics in the middle of his day. Then, the mornings he spent on football gave way to afternoons focusing on lacrosse. He met with men's lacrosse defensive coordinator Jesse Bernhardt to tailor plans for practice each day.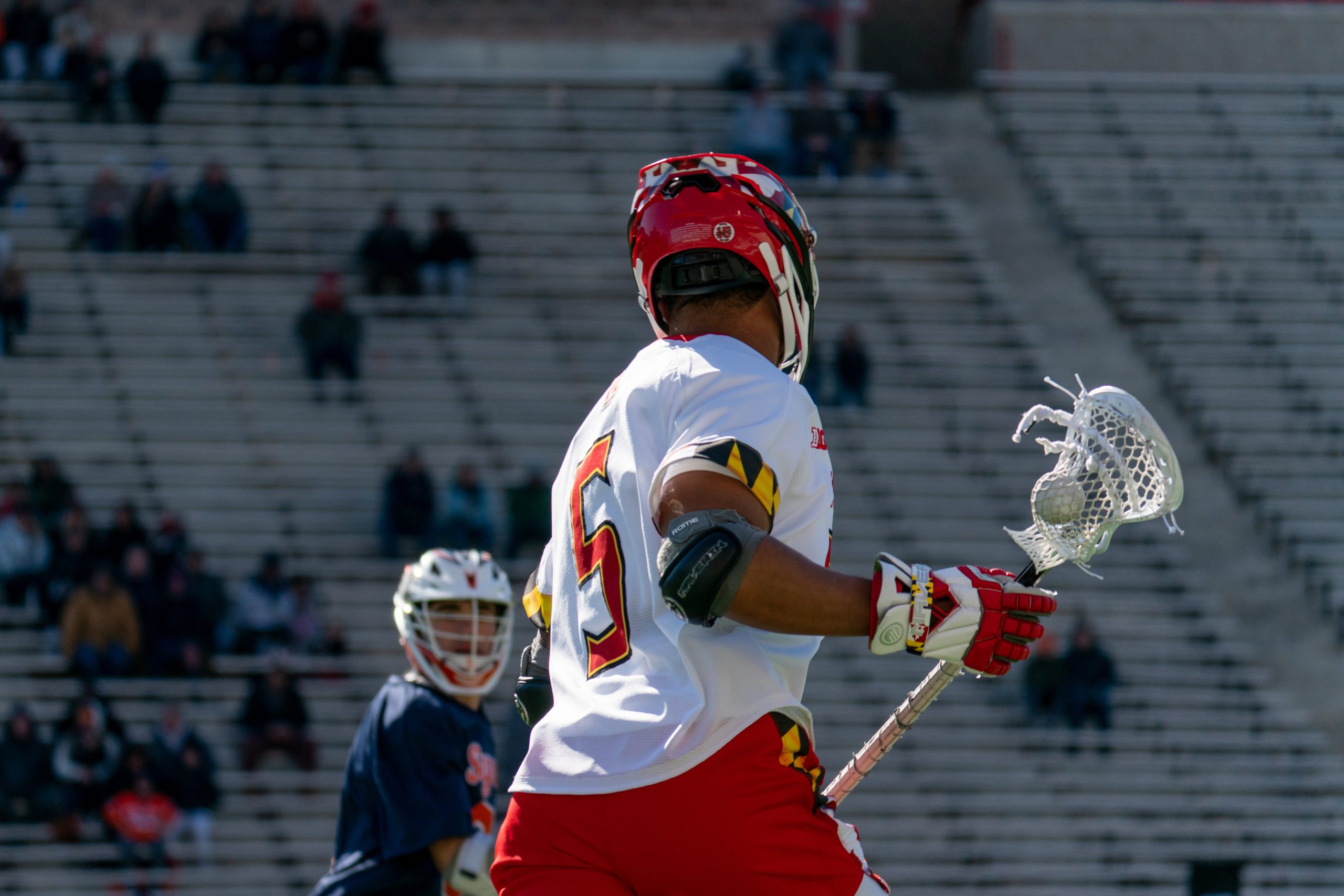 His days ended at 7 p.m., where he then found time for homework and social activities before going to sleep at 11 p.m. Then, he would wake up each day and do it all over again.
"It's one of the hardest things I've done," Trader said. "Mentally more than physically. … It was a very tough time."
Trader's innate desire to lead by example and grind through his daily schedule helped guide him this spring, men's lacrosse coach John Tillman said.
Tillman and Locksley's staff were constantly collaborating to create a schedule that allowed Trader to fully participate in lacrosse and fulfill his football obligations. Trader began shifting his focus to lacrosse in the weeks following the football team's bowl game victory in January, and didn't compete in football's spring game in April.
"Dante is a guy that I think embraces those responsibilities," Tillman said. "I think he likes to take on challenges."
['Meeting room rat': Dante Trader impresses Maryland football with work ethic]
That same leadership style that helped him excel in lacrosse also gave Trader respect on the football field. Trader is returning to a defensive backfield that he'll now lead alongside Tarheeb Still and Beau Brade.
Entering their second season as full-time starters together, the three bring a unique and added level of chemistry to Maryland football. Trader and Brade will mostly line up together as safeties while Still projects to play slot cornerback at times, Locksley said. The middle and deep portions of the defense will be theirs to control.
"It's very important, communication, talking before the play, knowing what's going on, where your guys are going to be," Still said. "Those guys back there, I know they're gonna protect me."
Trader knows Brade and Still will be where they need to be, which allows his play to stay free and loose. Communicating also becomes easier after playing as many games together as the trio has.
This fall, Trader will be monitoring the opposing offense as if it were a lacrosse attack unit and he was stationed in the midfield, maneuvering through bodies and finding the opportunity to deliver a devastating blow to a ball carrier. And if he misses, he knows his teammates are right behind him.
"When you get guys back like that, talking to people is easier," Trader said. "They can lead easier. You go into war with somebody who you've been through everything with."