During preseason media day Jakorian Bennett outlined his goal for his final season at Maryland: turn his pass breakups into interceptions. 
Heading into Friday's Duke's Mayo Bowl against NC State, the cornerback led the nation with 27 passes defended since the start of the 2021 season. The stat was impressive and meant Bennett was getting to the ball, but also meant too many potential turnovers had bounced off his hands and fallen to the turf.
Through the 2022 season, Bennett's goal was not accomplished. He had 11 passes defended and just one interception. His strong play through the season meant he had a chance to play in the NFL, but he wasn't ready to leave the Terps just yet.
Bennett chose to play in the bowl game, his last appearance with Maryland. With just over two and a half minutes left in the game, the Wolfpack started what it hoped would be the game-winning drive.
Instead, the cornerback from Mobile, Alabama ended the game and his collegiate career by fulfilling his preseason goal. 
On the first play of the drive, he tracked the pass and stepped in front of the receiver, former Terp Darryl Jones. Bennett watched the ball into his hands and wrested it away from Jones before falling to the turf for the last defensive snap of a distinguished Maryland career, sealing a 16-12 victory for the Terps. 
"It's surreal," he said postgame. "I came back to finish with these guys and just had an opportunity to kind of close the game over that play."
[Defense stars in Maryland football's 16-12 win over NC State in Duke's Mayo Bowl]
In many ways, that play encapsulates Bennett's Maryland tenure. The corner's weaknesses are just areas for potential improvement to him; converting interceptions was just one more where he's displayed growth.
Another came earlier in the year against Ohio State, when he returned a blocked extra point all the way to the end zone. He was in a similar position a year earlier against Minnesota but had bobbled it. That mistake bothered Bennett, teammate Jeshaun Jones said, and the corner made an effort to improve in that area.
"That hurt him last year … a year later almost and that opportunity [came back] up and he was prepared for it," Jones said. 
Bennett arrived in College Park as a JUCO transfer from Hutchinson Community College and leaves as a player coach Mike Locksley called a potential second-to-fourth round NFL draft pick.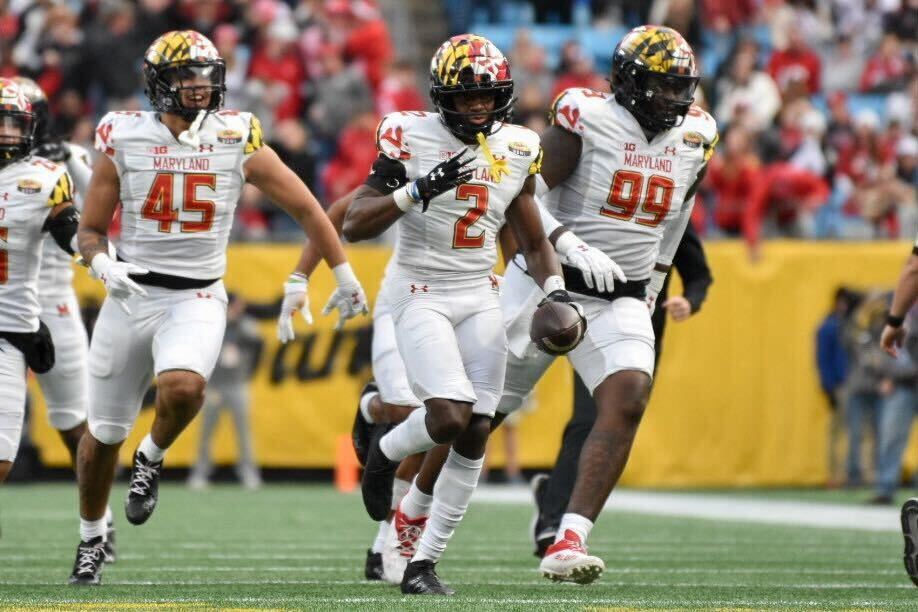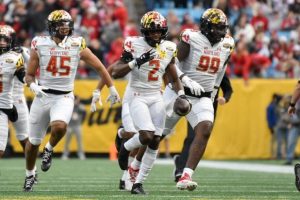 "[Maryland] really changed my life," Bennett said. "I knew I could change this program from the COVID year to last year to this year … it means a lot to see that all the labor that we've done has come to fruition."
[Duke's Mayo Bowl gives Maryland football a first look at its future]
He's seen the gradual improvement of this team, particularly in their interpersonal relationships. They hold each other accountable, he said.
"I feel with those guys in that locker room, it's a bond that can't be broken," Bennett said.
His teammates echoed that sentiment, with Jones saying the pair have grown closer since Bennett arrived on campus in 2020.
"He works hard, he really loves it, he's passionate about this. He puts everything into this," Jones said about Bennett.
Bennett thanked Locksley in the postgame press conference and said it meant a lot to get the opportunity to continue playing the game he loved.
The coach returned that praise, particularly for Bennett's decision to play in the bowl game. Locksley made sure to note that his comments weren't a knock on the players who did opt out of the final game, but complimented Bennett's team-first attitude for suiting up and playing.
"Who am I to not finish the season?" Bennett asked. "To finish, to get that eight win, it meant a lot to the guys in the locker room."
That idea, to finish strong, is a central pillar of Locksley's program. It's one the Terps emphasize in the classroom and the football field, the coach said.
Bennett embodied that tenet with his decision to play one final game for Maryland and the way he closed it out with one last accomplished goal.