Three University of Maryland students restarted the university's chapter of Food Recovery Network, a student-led movement fighting food waste, this semester after it had been inactive during the pandemic.
Food Recovery Network collects uneaten food from dining halls on the campus and delivers it to under-resourced communities.
Food recovery leaders and volunteers come to a dining hall around closing time. Students package uneaten food in disposable pans and load it into a van. The food then goes to the Christian Life Center, a local church, which distributes it to communities in need.
Four students at this university founded Food Recovery Network in 2011, and the organization has since grown to over 190 chapters in 45 states as well as Washington, D.C.,. The university's chapter shut down when the pandemic began and the university sent students home in March 2020. 
After almost two years of no recoveries, the chapter is starting recovery nights again, according to this university's chapter President Bennett Yang, a senior physiology and neurobiology and economics major. 
At the beginning of this semester, the group started recovering food three nights a week at 251 North but now also recover once a week at South Campus Diner. Yang wants to expand to North Campus Diner and is trying to accomplish about six recoveries per week, spread out over five days.
"The first week was kind of figuring out if we needed to change anything, training the new recovery leaders because none of them had done it before," Yang said. "And making sure we had enough drivers. And it all thankfully went smoothly."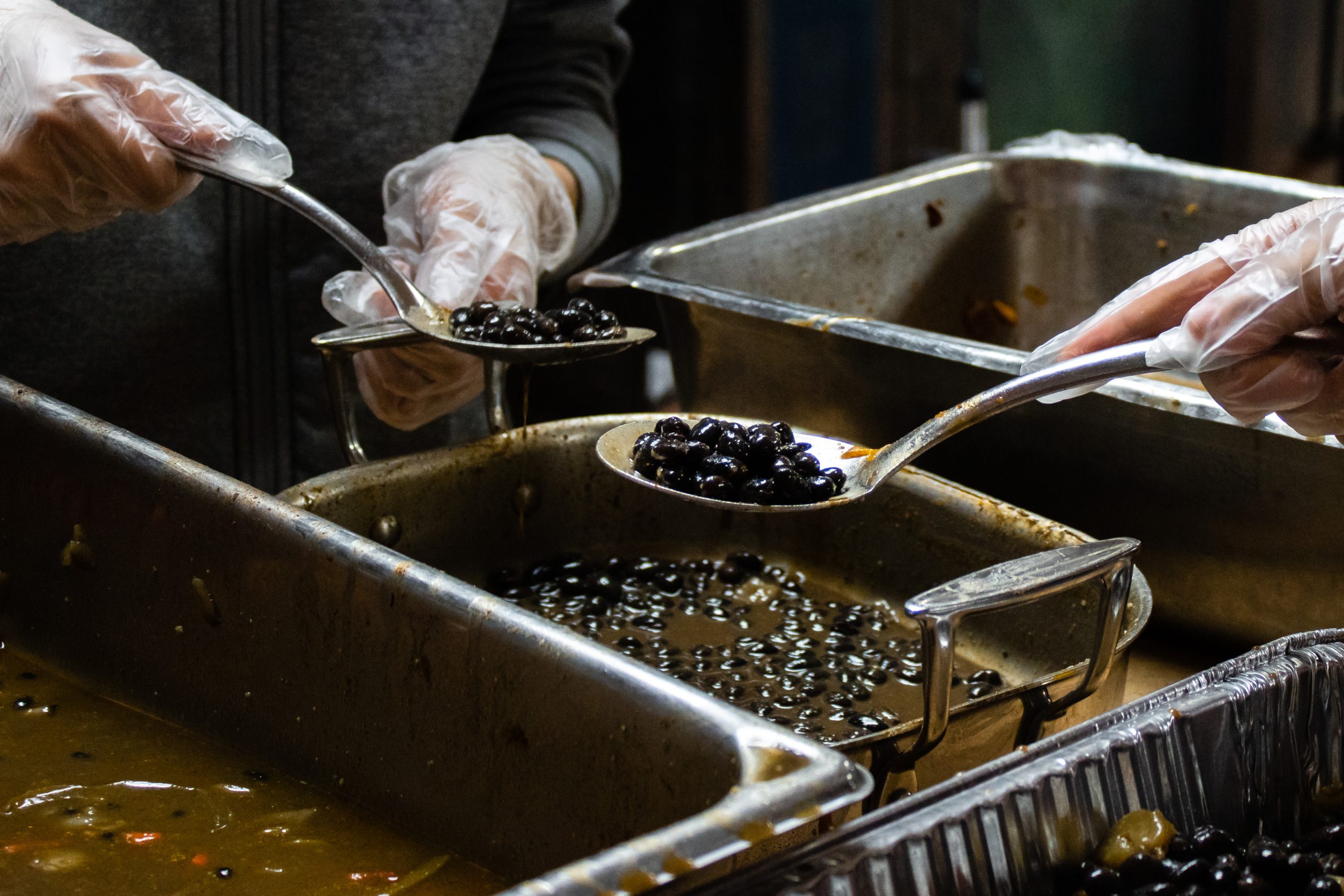 [UMD students, faculty build low-cost air filtration devices]
During the pandemic, numerous members of the chapter graduated. Yang, Treasurer Matthew Nikzad and Vice President Drupad "Dru" Patel were the only members of the chapter when the school year started, according to Nikzad. 
"We didn't have much to go off of," said Patel, a junior cell biology and genetics and criminology and criminal justice major. "It was mostly just us three of us trying to restart the organization again. So we were basically starting from scratch last semester."
While Yang was studying abroad last semester, logistics needed to be figured out because there were  no executive board, recovery teams, drivers and volunteers. Nikzad said he had to reconnect with contacts at each diner and the Christian Life Center. 
"Someone asked me earlier if [I] ever felt the need to back out or like, if [I] ever felt the need to remove [myself] from the situation," Nikzad, junior cell biology and psychology major, said. "And I don't think it occurred to any of us to do that. The three of us just kind of realized that, okay, this is how it's gonna be, this is what needs to be done."
[Going swimmingly: UMD researchers receive grant for sustainable salmon farming]
Patel said the organization eventually found volunteers through Google Forms, this university's chapter of the service fraternity Alpha Phi Omega and the CIVICUS living-learning program.
During each recovery, the recovery leaders weigh and document the food. Yang said they are currently obtaining around 150 pounds a night. However, Yang wants to try to obtain 1000 pounds of food a week and added that this effort would bring the university closer to its sustainability goals and alleviate some of the food insecurity in the area.
Going forward, Nikzad said he wants to see if the chapter could be more sustainable money-wise.
"We do spend a lot of money on disposable pans," Nikzad said. "And so if there's a way to be able to reuse those, like get them back from the Christian Life Center. Once we do that we'd save a lot of money, we'd save a lot of resources."