Local leaders and community members gathered Tuesday to celebrate the grand opening of College Park's approximately $51 million city hall. Each armed with a pair of scissors, Mayor Patrick Wojahn and University of Maryland President Darryll Pines prepared to cut the yellow ribbon just outside the building's front doors.
The new city hall — a project that has been in the works for 20 years — includes spaces for the city and the university. The Terrapin Development Company will bring in retailers on the first floor. The city will occupy office space on the first and second floors and the university will occupy space on the third and fourth floors.
"We needed this space," said Wojahn, who spoke to the crowd ahead of the ribbon-cutting. "We desperately needed community meeting space. We needed this city hall."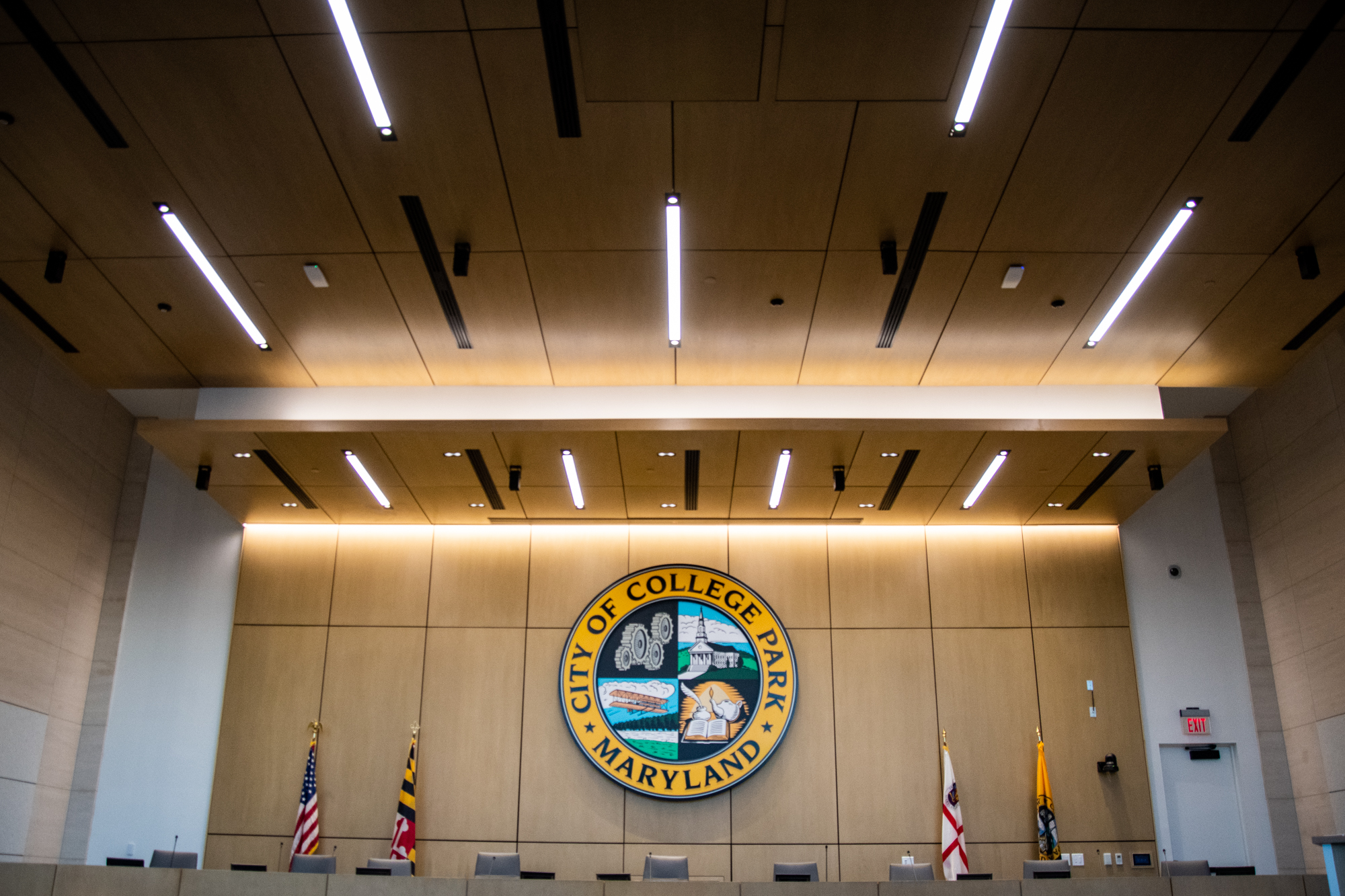 [Meet Susan Whitney, College Park's new District 2 council member]
Three parties — the University of Maryland, the city of College Park and the Terrapin Development Company — partnered to design the building. The former city hall, built in 1959, was no longer able to meet the city's needs for offices and storage space.
The council selected the new location in 2014 on the corner of Knox Road and Route 1. In September of 2019, city staff moved out of the old city hall into temporary spaces, including Davis Hall, until the new construction was finished. They were only displaced for a handful of months before they shifted to virtual meetings due to the COVID-19 pandemic.
Officials were allowed to move into the new space on Dec. 6.
Ken Ulman, president of the Terrapin Development Company, said retailers, such as restaurants and stores, on the first floor of city hall will be announced soon.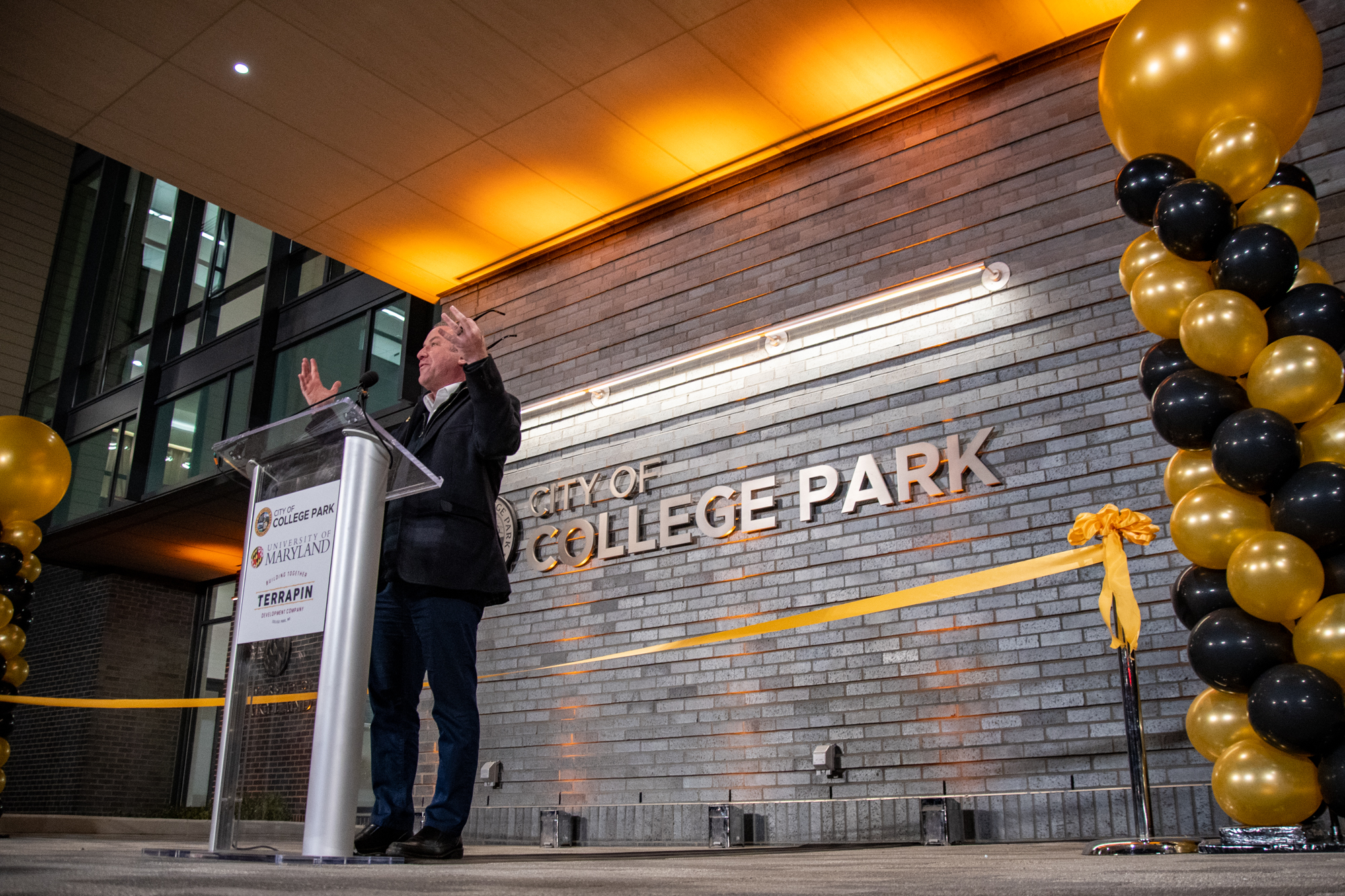 [Stuart Adams beats 10-year incumbent Robert Day in College Park City Council election]
"Places and spaces are really, really important. And now this community has one to be very proud of," Ulman said.
Pines also spoke at the event. He said he hadn't gone inside the building until that day.
"I have to say, it's an unbelievable facility," Pines said.
Pines called the building a "model for universities and cities around the country," recognizing the university's partnership with the city and with the Terrapin Development Company.
"The university's partnership with the city was born out of a long-term vision and mutual desire to create a greater downtown region for College Park today," Pines said. "This is a gift that we're giving to you, to the citizens of College Park."