I walked into Eppley Recreation Center at about 7 a.m. clueless and sleepy, and I walked out an hour or so later feeling pumped, strong and high on endorphins. 
I tried out an in-person barbell class titled BodyPump that is part of RecWell's group fitness schedule and absolutely loved it. This class is a perfect balance of intense strength and cardio, while also staying customizable for different strength levels. 
The instructor, Grace Gaynor, did an amazing job conducting the class. She checked everyone in, made sure everyone was wearing their masks above the nose and made sure to let everyone know there were disinfectant spray bottles and rags to clean our equipment afterward. Steps like these made me much more comfortable in an in-person workout class. 
My roommate and I arrived a bit earlier because we had never tried a class at Eppley before. Gaynor was welcoming and helpful, she showed us how to sign up through the IMLeagues app because these classes are now only done by reservation. 
[A night out in Old Town: Nightlife fashion in College Park]
Immediately after, she told us the equipment we needed: a barbell, some plates and dumbbells with the weight of our choice. 
Gaynor's energy was contagious, the pep in her step made me completely forget that it was about 7:30 a.m. I admired the way she explained the exercises we were doing, while also motivating us and doing the exercises herself.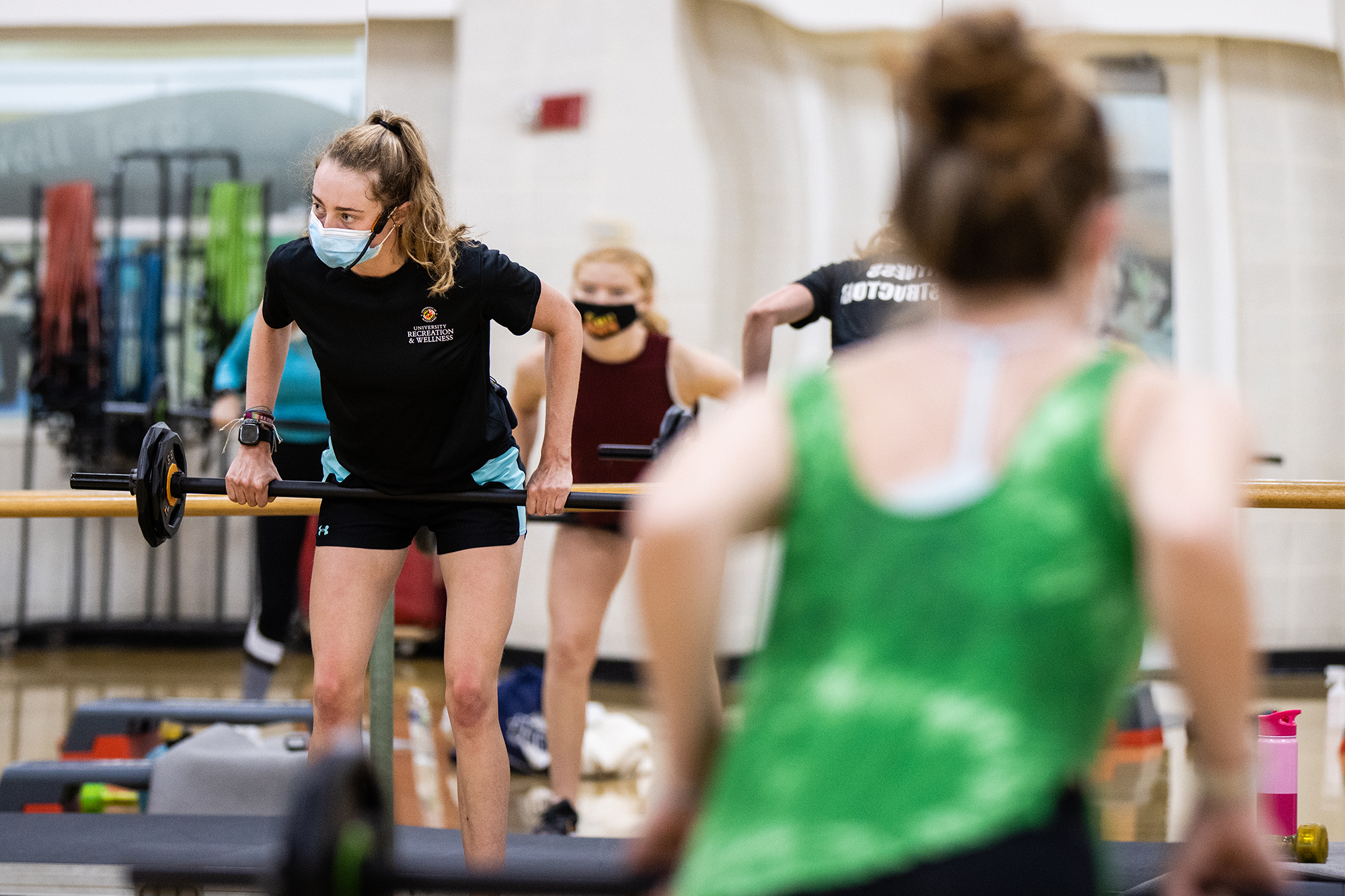 This full-body workout focused on strength but also included a good amount of cardio. The barbell is used most of the time, but there are also segments where we would use dumbbells or just the plates by themselves. 
Compared to the other barbell classes I have taken before, this had a faster pace so I decided to use lighter weights than I usually would. However, I loved the fast pace. I felt like I was still working on my muscle strength but I also got the satisfaction of feeling pumped from the cardio. 
Some parts of the workout were challenging for me, I felt a burn I hadn't felt in a while during the bicep and shoulder tracks of the workout. As the school year gets more hectic, I have been struggling to find the time to work out as intensely and frequently as I used to and this class hit every body part effectively, getting me back in the groove again. 
For me, it was a good kind of challenge, but also as Gaynor said, it's important to listen to your body and if you need to modify the weight — or not use any weight at all — that's OK, the important thing is that you are getting a good workout in. 
Music played while students moved with the barbells, which made the class fun and lively. The "Taki Taki" remix by DJ Snake, Ozuna, Selena Gomez and Cardi B definitely helped me push through to the end, when we were doing an ab finisher with modified planks.[Saleka Shyamalan gears up for her first D.C. gig on Sunday]
Gaynor also explained exactly how the move should be done and how to avoid injury since we were dealing with weights. I found this extremely helpful as I always forget about my form, and I bet the guidance would be helpful for those who are unfamiliar with weights but want to give it a try.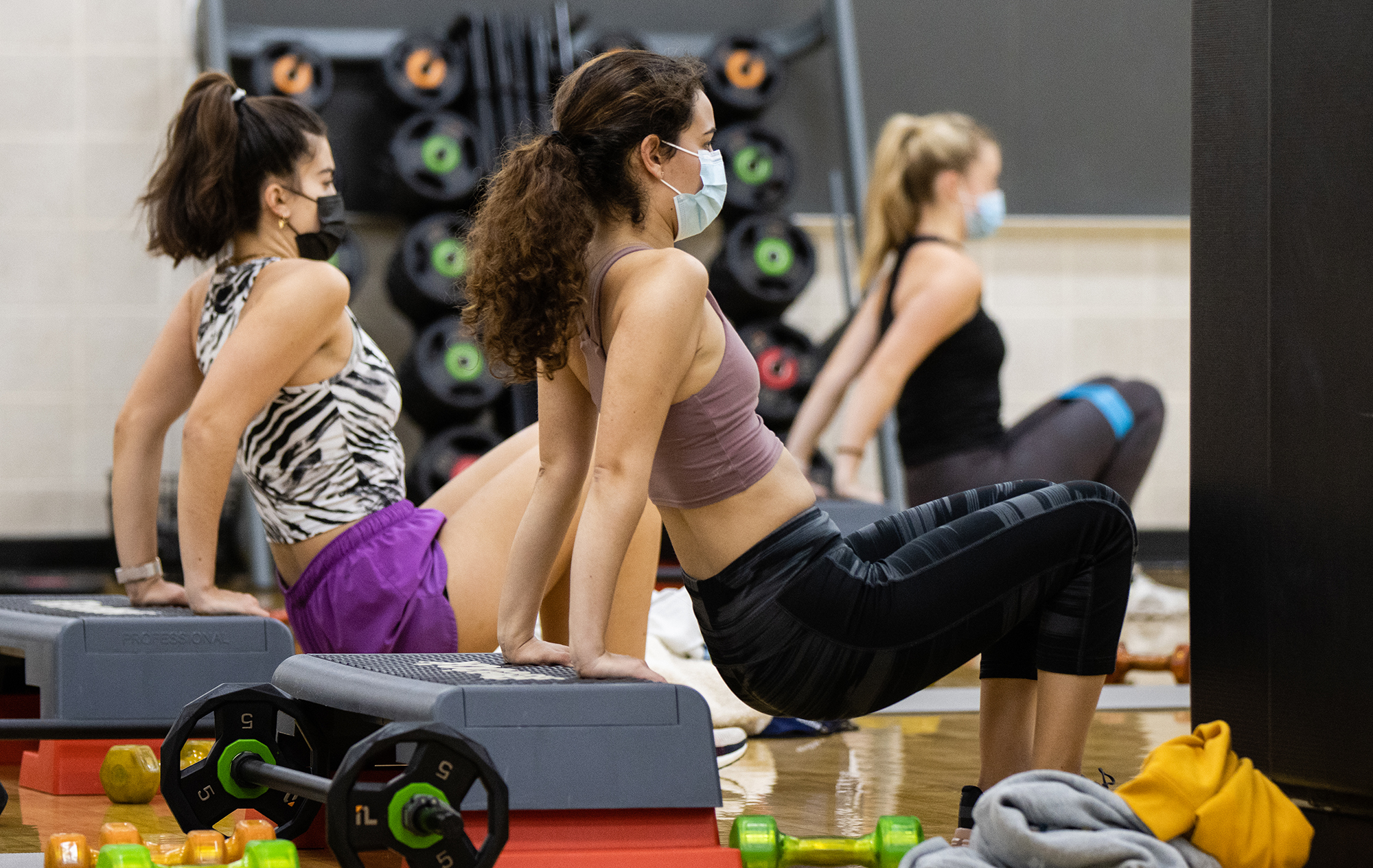 At the end of the class, right after my roommate and I "died" from that ab finisher, I felt like all my anxieties and worries melted away. I distinctly remember Gaynor congratulating us for waking up so early and pulling through with the workout. 
"You took the time to do something for yourself today," she said. And it felt amazing. Amid all the to-dos and expectations from peers, professors and loved ones, I still found an hour to dedicate to myself. 
If you aren't an early bird, there are other times when this class is conducted in RecWell's schedule. I recommend everyone to take an hour to give back to yourself and try out this class.