This article is part of The Diamondback's 2021 Basketball Preview. Click here for the rest. 
Maryland women's basketball has a new lease on life.
The team's loss against Texas in last year's Sweet Sixteen could've — and in normal years, would've — been the last game for program stalwarts such as Katie Benzan, Chloe Bibby and Channise Lewis.
But the extra year of eligibility given to athletes due to COVID-19 gave the trio of seniors the option to come back and rejoin their teammates to chase another chance at glory. It's an option they all pounced on.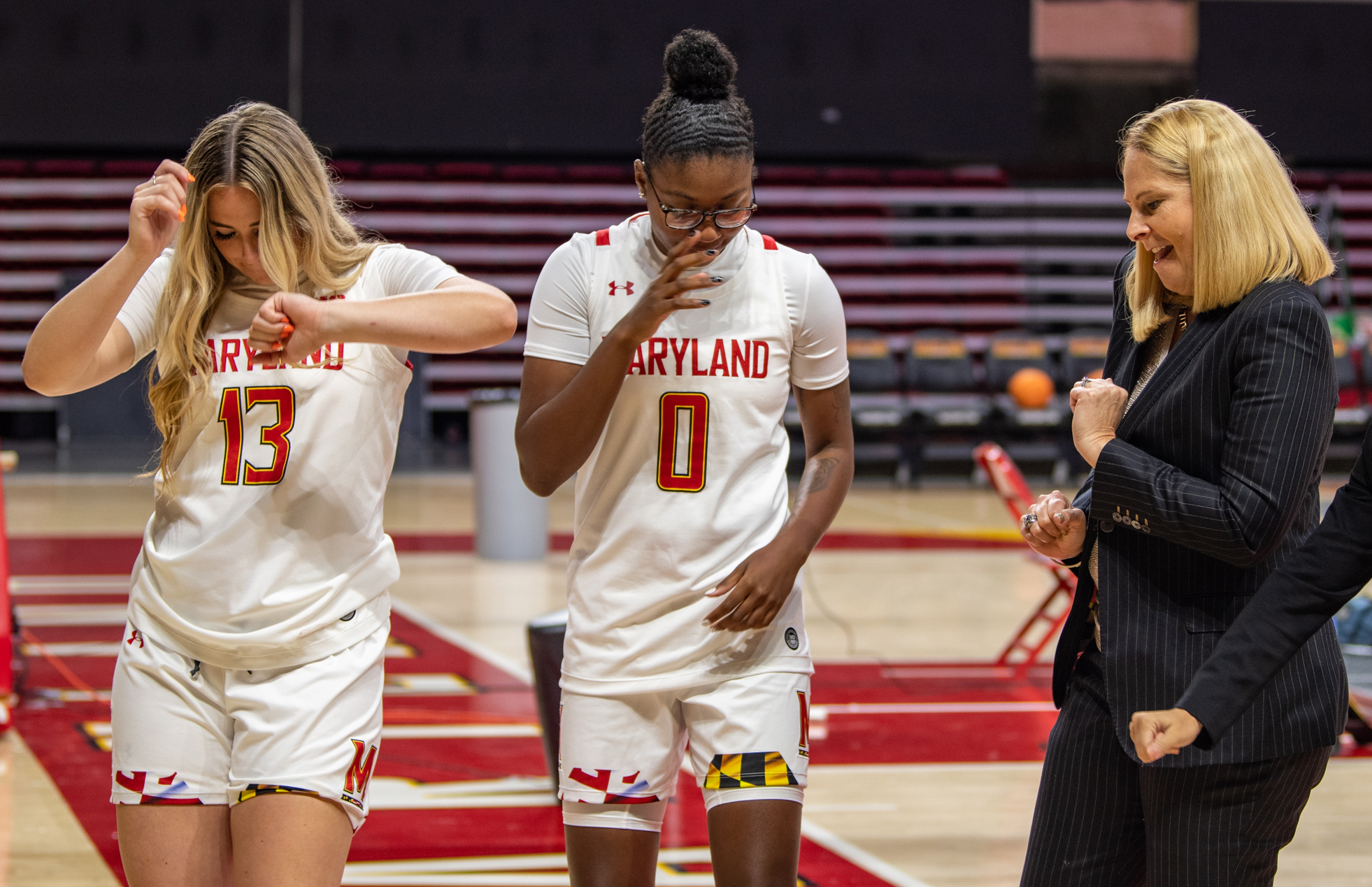 "I feel as though it was unfinished business," Benzan said. "I came here to win championships, and yeah we won a few [Big Ten titles] but at the end of the day, the national championship is our ultimate goal."
The graduate student guard, who led the nation in three-point percentage, has a running joke that everyone getting to return is maybe the one silver lining from the pandemic.
"I wasn't able to finish my senior year at Harvard, I didn't get a graduation, all of the negative things that come along with COVID, we have this one blessing," Benzan said. "Not many people get five, six years in college to play at the highest level, so I know that I'm blessed in that."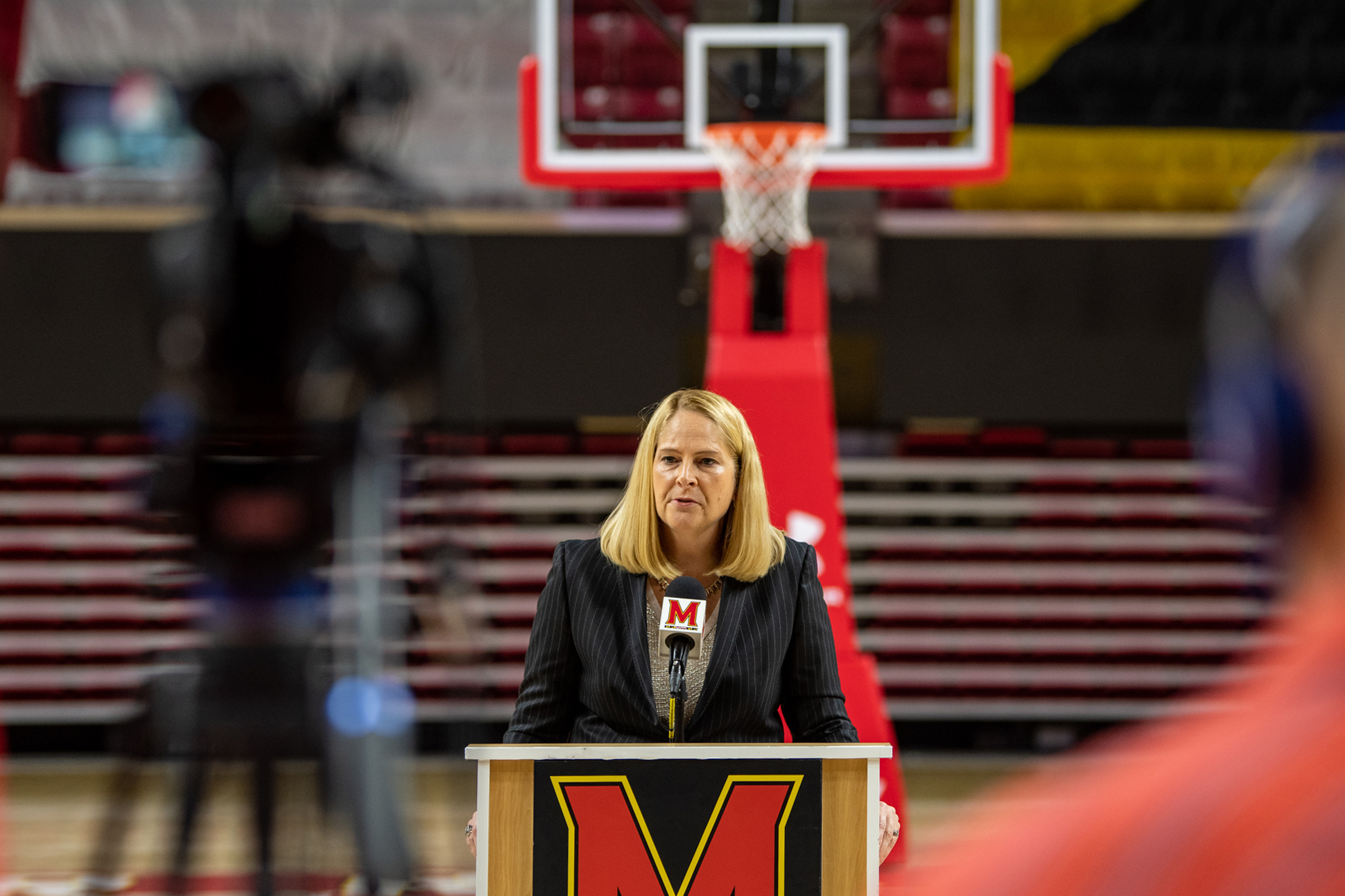 [Brenda Frese becomes first woman inducted into Washington Metro Basketball Hall of Fame]
This year's team, ranked No. 4 in the NCAA preseason poll, is nearly identical to the squad that won the Big Ten regular season and tournament titles. Ten of the 11 players and 93 percent of the points scored from the nation's best offense remain on the roster.
Having that many players return gives coach Brenda Frese a luxury afforded to few: stability. Maryland is rich in that almost entirely due to Benzan's silver lining.
But with that continuity comes expectations, something Frese's squad had less of last year as they dealt with an influx of new players.
But the coach and her players aren't fazed by the weight of the rosy predictions people have for their season, even as they adjust to being the hunted rather than the hunters.
"I think pressure is what you make of it," Frese said. "I think this team has always welcomed that."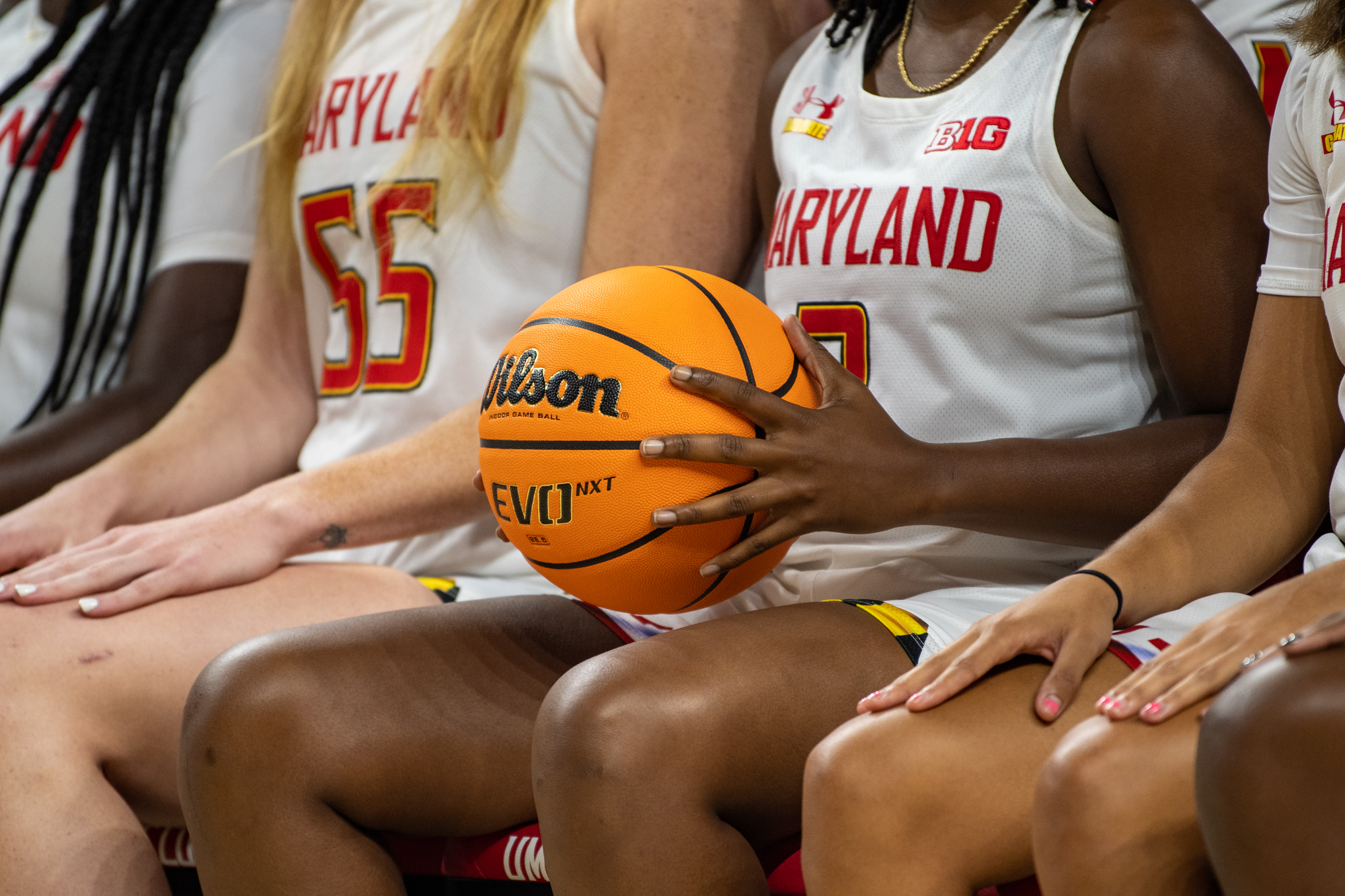 Maryland's motto for this season is "Complete the mission." And that mission is simple: be the only team that gets to end their season with a victory.
Having almost entirely familiar faces looking back at her means Frese gets to build off what her team learned last year rather than starting from scratch.
After last season, when the coach only had a couple weeks to work with her squad before playing games, it was a welcome change to have her team in the facilities throughout the summer to work on their fitness and skills.
"We're a lot further in practice than we've ever been," Frese said. "We've been able to put the defense in and implement it like you normally would, which is quite different from a year ago."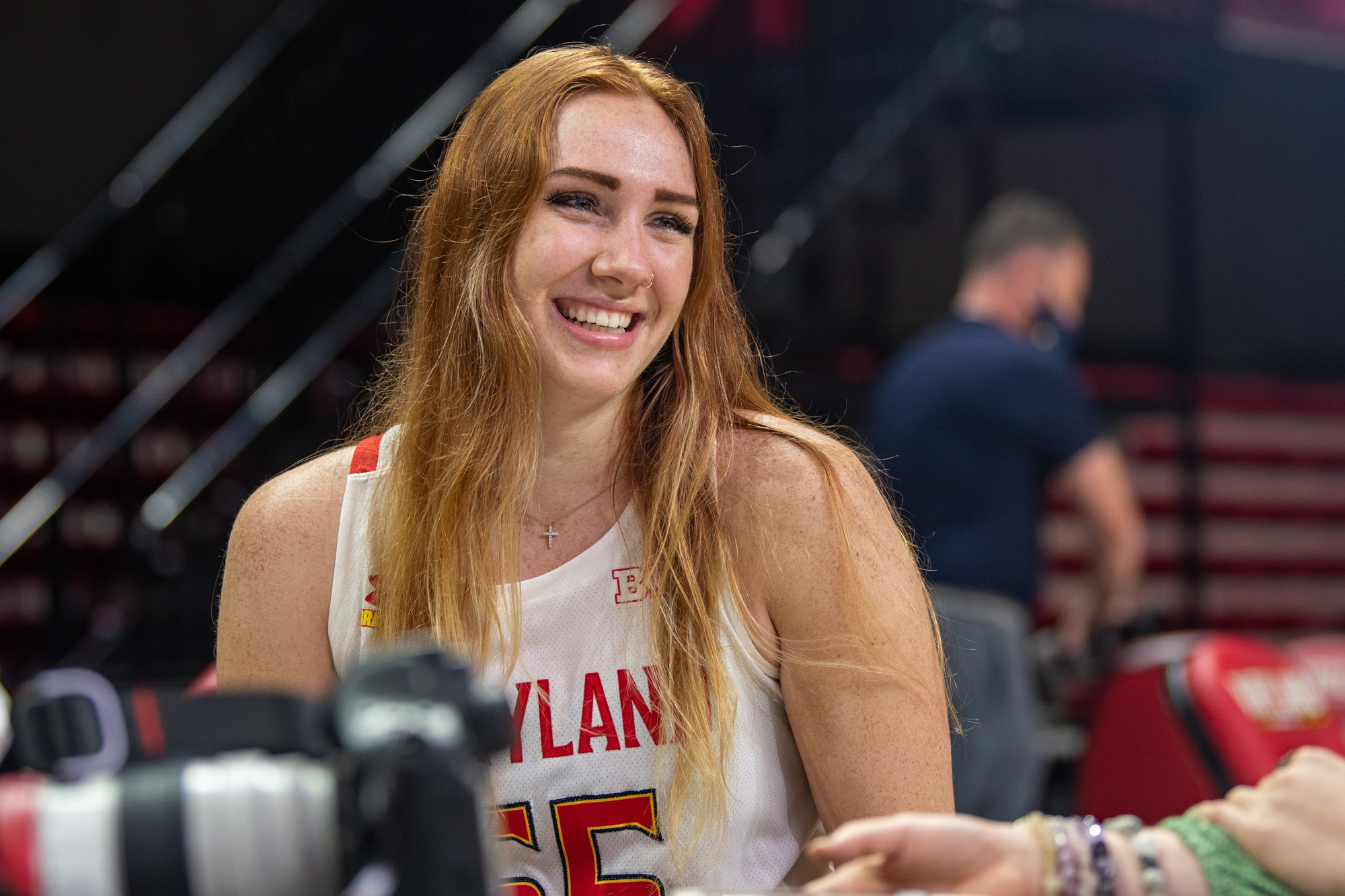 [Maryland women's basketball announces Big Ten schedule]
The Terps also have experience in players such as juniors Ashley Owusu and Diamond Miller, the kind that can't be taught by Frese or honed in practices but instead developed in stages like the Big Ten and NCAA tournaments.
That experience with big games will only continue to grow this season, as the Terps are slated to play 13 games on national TV.
They'll also gain experience with their imposing nonconference schedule, one that boasts three top-five teams. It's a grueling set of opponents that will test Maryland far beyond any of its regular season games from a year ago, but it's an examination this team welcomes.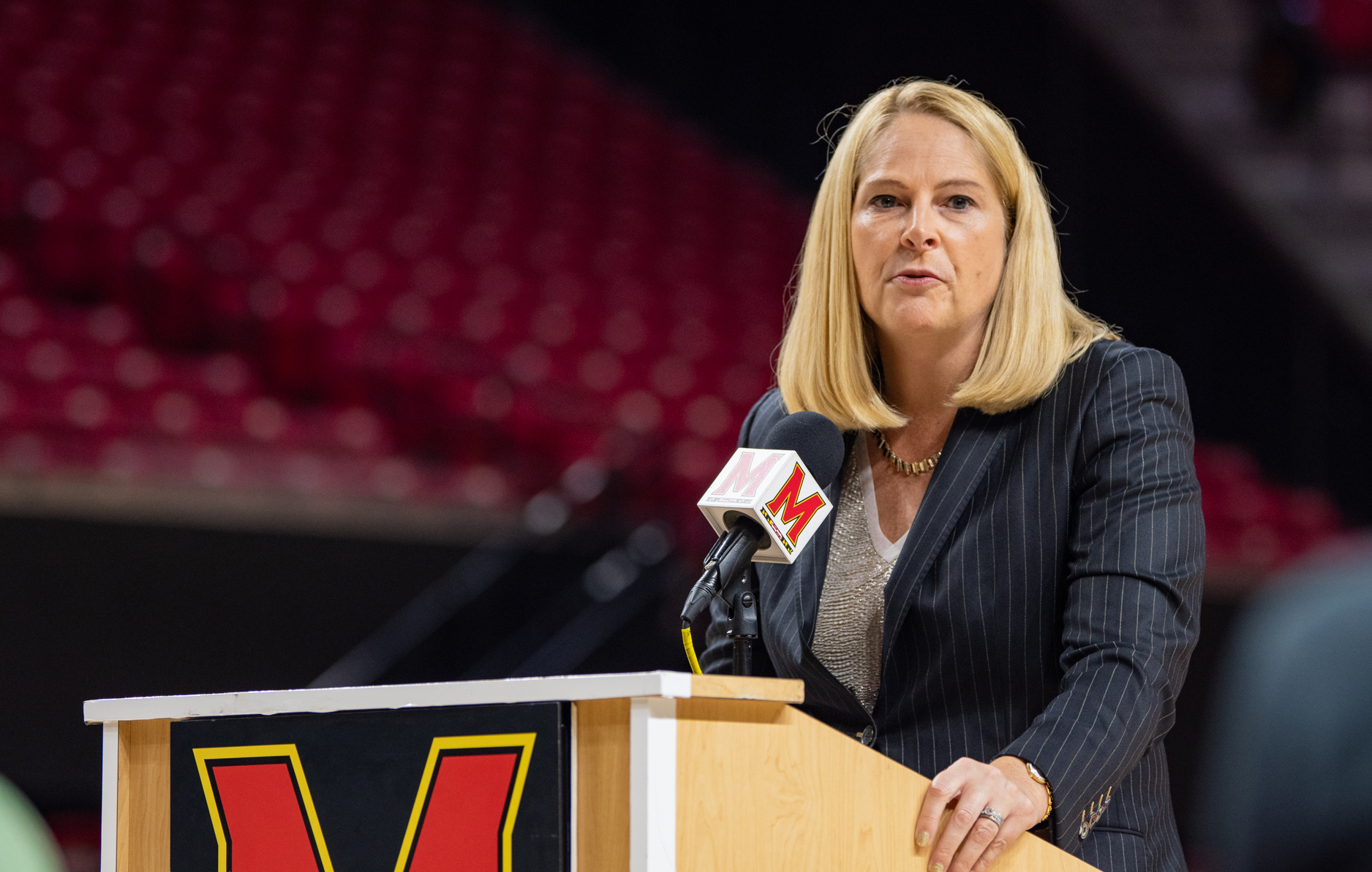 "This group would rather play a team that they're going to be tested versus playing a team [they're] going to beat by 50," Frese said.
But this team knows that, while they were given a rare second chance after last year's loss, no such reprieve is coming this time around.
That prospect doesn't scare them. It just makes them more determined.
"We were hungry last year, but now we're more hungry just because we know this is actually the last go around for all of us … we have to give it our all," Miller said. "We just have to."