By Madelyn Willoughby
For The Diamondback
This year, students at the University of Maryland were faced with the decision of whether to return to the campus amid an ongoing pandemic. For incoming freshmen, many of whom have online classes, this decision meant choosing between moving to college for the first time or staying home and simply logging onto Zoom.
Instead of walking to class, remote freshmen are checking ELMS — this university's main online platform for assignments and course materials — group chats and other forms of social media to feel connected to the university, even if they're far away.
Eva Ginns, a freshman computer science major, said she's been trying to take advantage of virtual fall welcome activities, such as game nights, which give her the chance to connect with other students while she's at home in Rockville.
"I've been trying to do everything so I feel a little less isolated," Ginns said. "I'm trying to find [events] where I can interact with people."
[With most UMD classes online, some students are struggling with internet access]
Ginns said she originally planned to come to campus this semester, but she decided to stay home because she felt the university's action plan on preventing the spread of COVID-19 wasn't clear.
"I feel good about my decision," Ginns said. "I feel like I probably would have spent a lot of my time on campus just really anxious."
Seetal Ahluwalia, a freshman hearing and speech sciences major living at home in Howard County, echoed Ginns' point about combating loneliness.
Her College Park Scholars program has provided a means of connecting with students and advisers, Ahluwalia said, and she attended virtual orientation events for the program over the summer.
"It helped a little," Ahluwalia said. "I just feel kind of isolated, just because it doesn't feel like I'm even in college right now."
But in-person academics aren't the only thing students are missing this semester, as many sports and club activities have also been canceled or adapted to a virtual environment.
["I think it'll be good for me": Some UMD professors look forward to in-person classes]
Paris Morton, a freshman government and politics and secondary education major, is on this university's cheerleading team.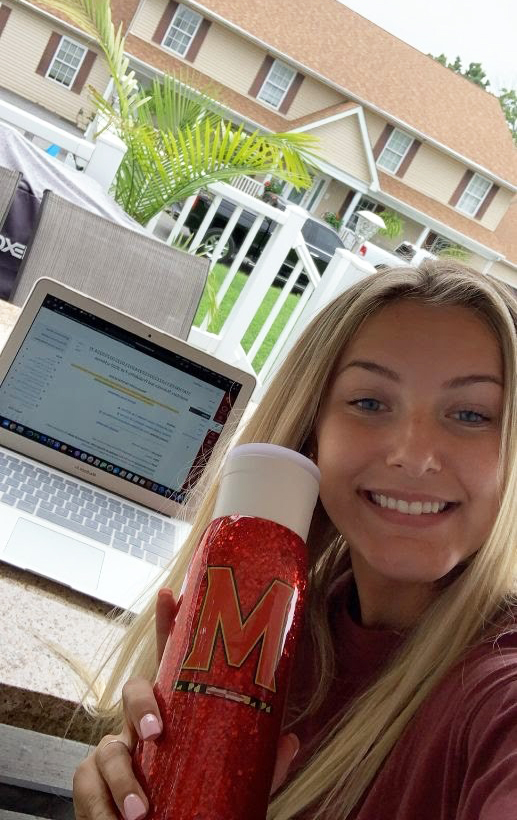 Morton stayed at her home in Baltimore this semester, and said she has found that, while virtual Zoom meetings with her teammates have been great for her, she still misses in-person interaction.
"When I'm talking to people over the internet I feel like it's kind of forced," Morton said. "It's hard to not make it feel like just small talk."
But both Morton and Joel Lev-Tov, a freshman journalism major who also chose not to come to campus this semester, say they found the adjustment to online classes easier than expected, finding a silver lining in their freshman year.
Lev-Tov was originally planning on living at home his first semester, he said, but being online due to the pandemic made for a simple transition into his freshman year.
"In some sense, it was easier adjusting to college because it was online." Lev-Tov said. "It isn't a big jump from being on Zoom for high school to being on Zoom for college."