Construction for a new office building near the College Park Metro is set to be completed this fall, according to a statement from Greg Prossner, a vice president at Corporate Office Properties Trust.
The building, located on 4600 River Road, will include over 100,000 square feet of office space for research companies, industry partners and start-ups, said Campus Connector and Discovery District manager Sammy Popat.
The project, which includes career cybersecurity training start-up Cybrary as the anchor tenant, is part of the university's plans to develop its "Discovery District" — a stretch of land that spans from The Hotel to research facilities on River Road.
"The goal is to create a community where research and development can be brought into the world and activated," Popat said. "Where the great ideas and discoveries and breakthroughs can be developed further and commercialized to bring about impact."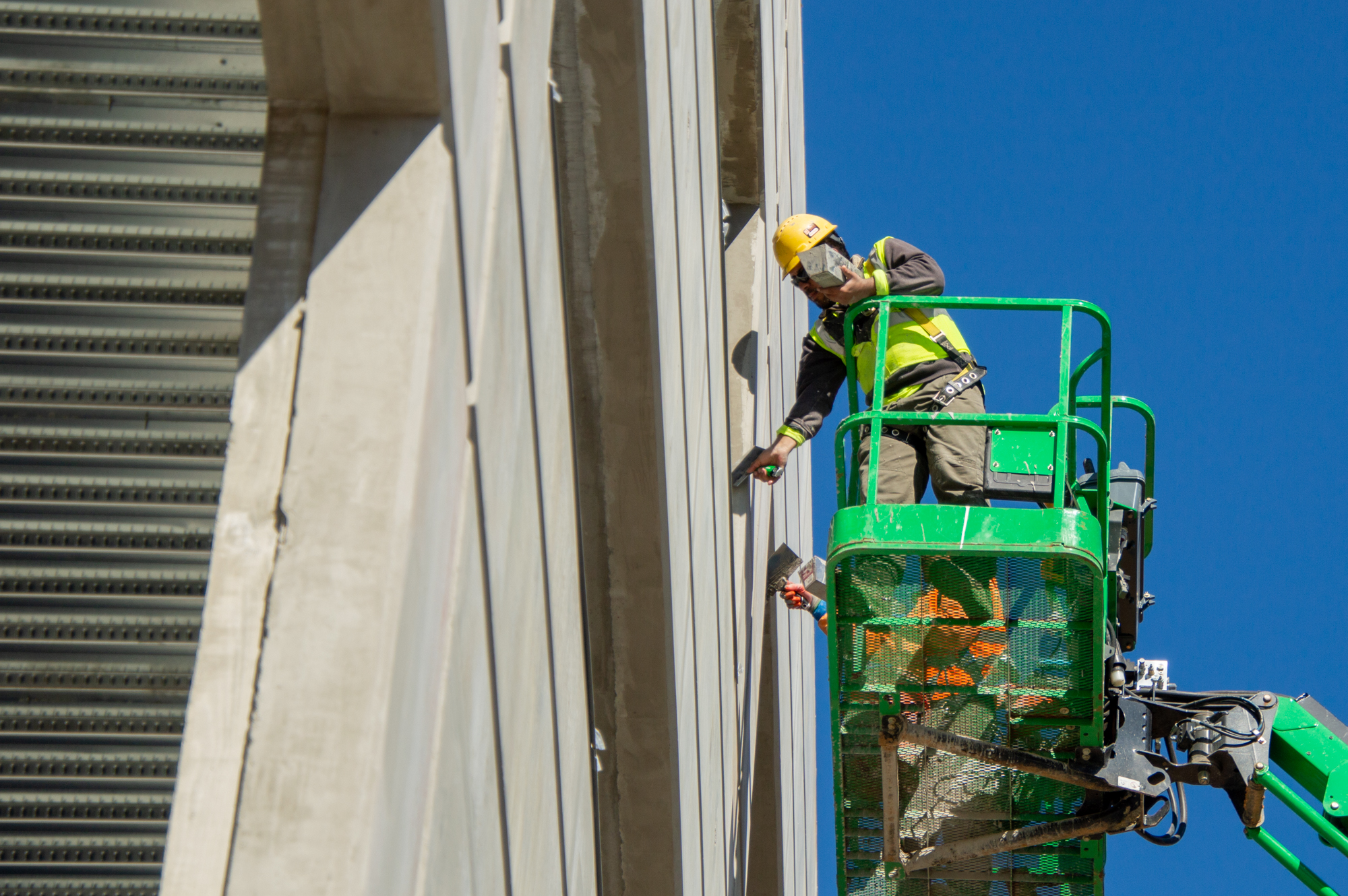 Cybrary already occupies space on University Research Court, just down the road from the new facility. The start-up's future offices will sit on the top floor of the new building, occupying about 27,000 square feet, said Ralph Sita, the company's co-founder and president.
The company has about 2.7 million users worldwide, and adds about 2,000 more users every day, said Sita. A larger space will allow the start-up to accommodate more staff, as they're expected to grow from 70 employees to 100 employees by the end of the year, he added.
[Read more: College Park census committee seeks to increase response rate in the city]
Just last year, Cybrary moved into their current space in College Park, which spans about 11,000 square feet. The company signed the lease for that property knowing they would be upgrading to a larger facility, Sita noted.
Cybrary first launched in 2015 in an office space in Greenbelt, Sita said. It's the world's largest online cybersecurity education, training and career development platform, Sita said, and it's growing quickly, he added.
"We just keep expanding our offerings and our platform," Sita said. "It's a machine, and in order to keep it going, you gotta keep finding space to move into."
The new facility is the fourth building to be developed in the Discovery District under the university's joint-venture with COPT, said Ed Maginnis, assistant vice president for the university's real estate office. Documents for the partnership were signed in late 2007, and three buildings have been developed along University Research Court since then, Maginnis added.
The university leases out the land to COPT, explained Maginnis, who then develops the property. Under the joint-venture, COPT will be able to develop properties on 61 acres of land, Maginnis additionally noted.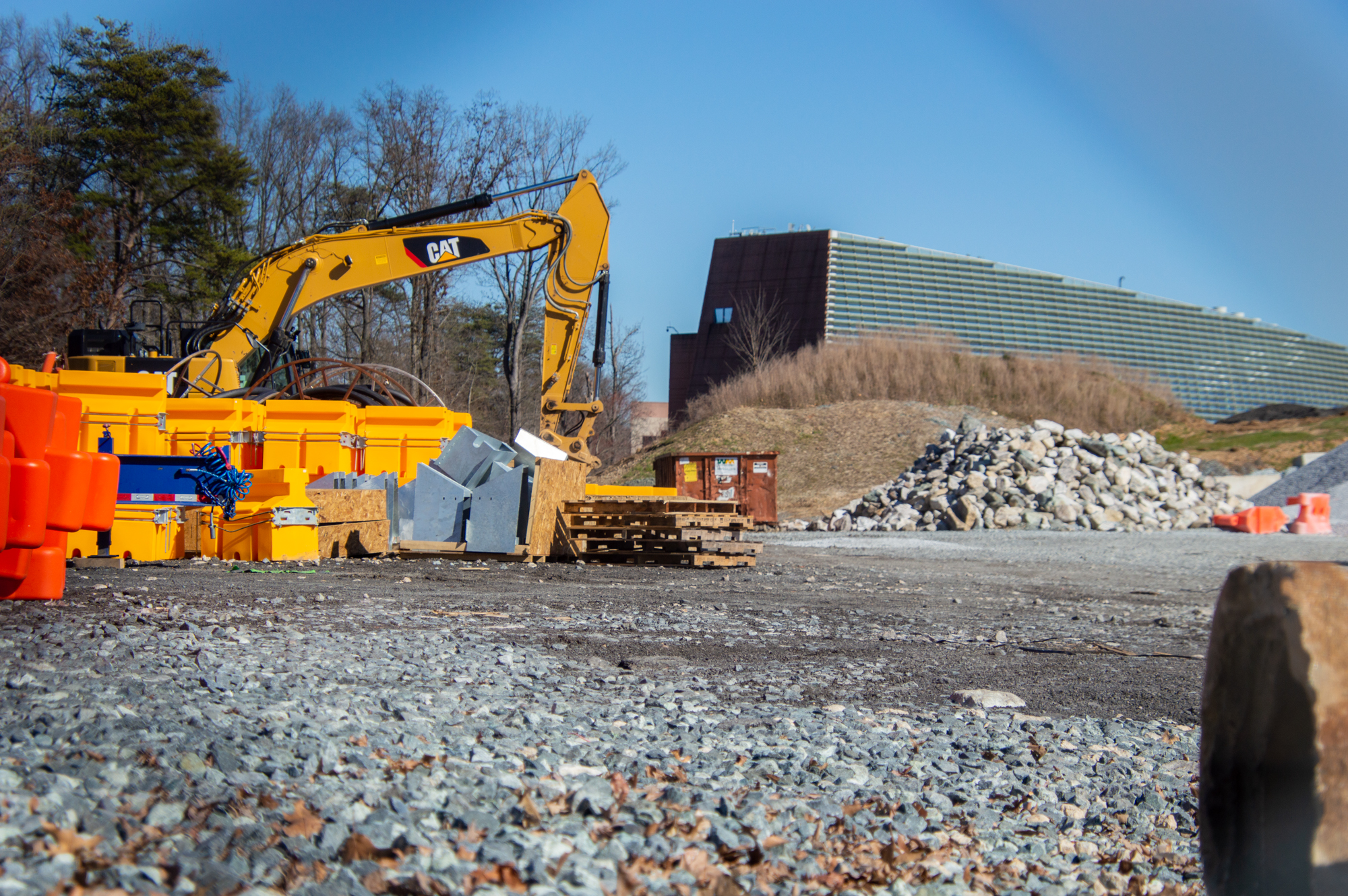 Ken Ulman, president of the Terrapin Development Company, has helped secure a diverse array of tenants for the new facilities. He said the Discovery District has been historically dominated by federal agencies, but that he'd like to attract more private sector companies.
[Read more: UMD Senate votes to clarify when the university can revoke a former student's degree]
More researchers and start-ups in the area mean more opportunities to get hands-on experience ahead of graduation, Popat said.
"What you find in almost all of the companies in the Discovery District is there's some connection to the university," Ulman said. "Either they want access to talent — the faculty or students — or there's a university professor involved or an alumni."
Companies like IonQ and Inky, for example, are located in the Discovery District. IonQ was founded by a University of Maryland professor and Inky was founded by a university alumnus. Sita, who graduated from the university in 1984, said Cybrary has hired six or seven students in the last year alone.
"We'll continue to keep working with the University of Maryland," Sita said. "We're gonna be expanding and we'll continue to grow."