Two days after undergoing intensive surgery to treat a secondary disease from cancer, 17-year-old Josh Rubinstein received a FaceTime call from coach John Tillman and the Maryland men's lacrosse team.
As the Terps prepared to face Rutgers on April 14, they wanted to wish Josh well in his recovery. Josh sent Tillman a message in return, and the ninth-year Maryland coach read it to his players before they took the field.
"Let the boys know I'm rooting for them," the text read, "and for them to understand that if you're doing anything in life you give it 100% otherwise what's the point."
In that come-from-behind 16-13 win, the hat Tillman wore on the sideline had three short lines written in silver marker. The hat referenced three people close to Tillman, all of whom are enduring trying situations. The third line read "RubiStrong," a motto for Josh's battle against cancer.
This didn't come as a surprise to Josh and his family. Jon Rubinstein, Josh's father, describes Tillman as "the real deal." To him, the coach's gesture was just another part of Maryland lacrosse's support during his son's fight.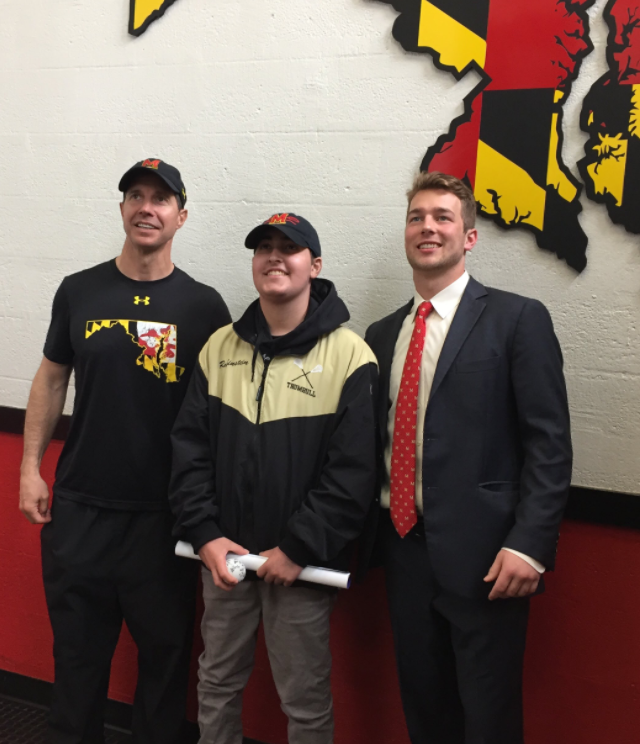 That support was invaluable for Josh, who played lacrosse since he was 5 years old.
Josh played his ninth-grade season in 2017 at Trumbull High School in Connecticut and set the school's junior varsity record for assists in a season, even while feeling the effects of a cancer he didn't yet know he had. He was being recruited by private high schools, and was looking to play at the collegiate level.
In the summer of 2017, Josh's mother, Diane Rubinstein, noticed he was sluggish, and not quite right. She became concerned, and pushed for a check-up.
Soon after, the diagnosis came in. Josh had an aggressive form of acute myeloid leukemia — affecting red blood cells, platelet-forming cells and other types of white blood cells.
Almost immediately after his diagnosis, Josh felt the Terps' support, forging a special bond with the team and Tillman.
"He spent 180 days in the hospital, went through five chemotherapy sessions," Jon said. "He's had diseases that would kill most people. And at all times in his room when he was there, he had his Maryland helmet, he had Maryland shoes, he had Maryland jerseys."
[Read more: With 500 faceoff wins for Maryland lacrosse, Austin Henningsen still isn't satisfied]
The Terps' connection with Josh blossomed after they won the national championship in May 2017.
The Rubinsteins knew the family of Dylan Maltz, an attackman who had just finished his senior season at Maryland. Jon told the Maltz family about his son's diagnosis. Within days, he received a helmet from Maltz to give to Josh, who was staying in Yale New Haven Hospital in New Haven, Connecticut.
The Terps furthered that bond throughout the offseason, sending more apparel, offering support and consistently checking in.
Maryland has been a constant presence in Josh's arduous journey, getting frequent updates from his family. The team heard when Josh was in remission in November 2017. Later that month, they got the news that he'd undergone a bone marrow transplant after receiving an anonymous donation.
Josh has struggled with the residual effects of his initial diagnosis. In the last two years, though, Jon said he can count the number of bad days Josh has had on one hand. His son opts to stay positive despite the cards he's been dealt.
In December 2018, the first day former Maryland midfielder Connor Kelly went back home to Connecticut for winter break, he visited Josh in the hospital about 30 miles away.
"You could tell he was going through a lot," Kelly said. "Just from me being there, giving him some stuff, I hoped I could brighten his day up a little bit."
Kelly has kept in contact with Josh ever since. To Josh's father, that continued communication — along with Maltz's initial support — is emblematic of the program that Tillman's built.
"Not just, 'Hey, here's an autographed ball. Have a great life.' It doesn't work like that," Jon said. "It's a testament to the people that Tillman recruits and coaches. And then after he coaches, they act a certain way. … The men that he produces are phenomenal."
[Read more: Maryland men's lacrosse moves up to No. 2 in rankings after comeback win over Rutgers]
It wasn't just Maryland that supported Josh. Numerous lacrosse programs across the nation reached out and sent him apparel, too.
A large faction of that support was the byproduct of connections with the Casey Powell World Lacrosse Foundation, which was started to "inspire, share and support severely injured and sick lacrosse players and their families," according to its website.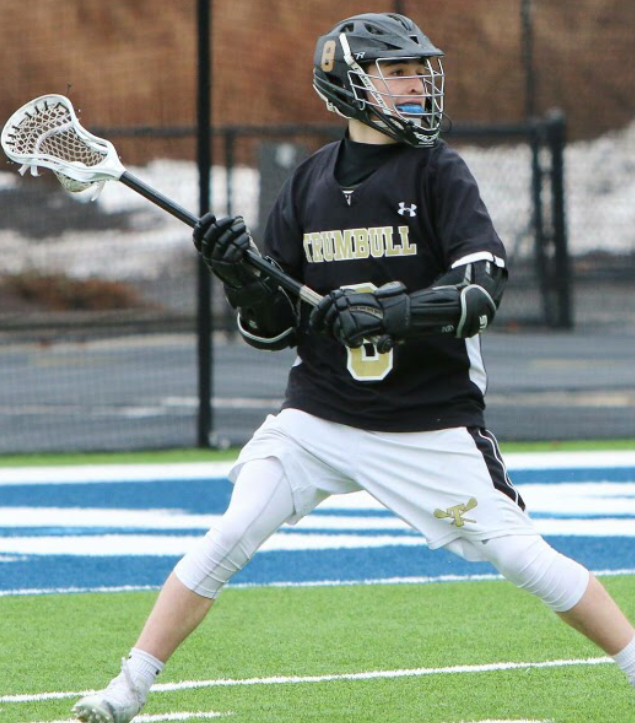 The hardships from battling cancer have diminished the odds of Josh playing lacrosse at a high level again.
"It's like, cancer almost took my son from me, and it didn't," Jon said. "But cancer took … lacrosse from him."
But Josh cherishes the fact that he's still surrounded by the sport he loves every day, no matter how difficult things get.
"Meeting [Kelly] and the team was a huge sense of hope when I needed it most," Josh said.
Josh — whose older brother, Jake, is a junior at Maryland — had a chance to visit the team last year for its home game against Rutgers. He went to practice, met Tillman for the first time and was given the game ball from the 11-10 win.
Despite a busy schedule, Tillman keeps up with Josh, texting him frequently, checking in on how he's doing with school and calling to wish him well. For Josh, Tillman's impact has been profound.
"Coach Tillman is probably the biggest role model I have ever met," Josh said. "For a man so huge in the lacrosse community to do something so very little for no gain, just to simply help someone out, he really shaped me into who I am today."
The "RubiStrong" on Tillman's hat — which he's worn during a number of games each of the last two seasons — was another honor that Josh said has made him "feel like a real part of the team."
"He's part of our team in an adopted way, even though he's not with us every day," midfielder Roman Puglise said. "He's definitely a part of our family."
And against the Scarlet Knights again on Sunday, Josh's pregame message and overall story stuck with the players as they pulled off their comeback.
"I love getting through life with a positive attitude. A positive attitude can do amazing things in life," Josh said. "Maryland was down against a strong Rutgers team and they kept their positive attitude and pulled off a huge conference win."
On Monday, just four days after undergoing major surgery, Josh was at his high school's lacrosse practice — most likely yelling instructions at his teammates, his father said. This summer, Jon said his son will help coach his travel team.
"When you see a guy who's really fallen in love with the game and can't do that, it's definitely something that impacts you," Tillman said. "We're optimistic that his future hopefully will include lacrosse. It may not be as a player, but there's a lot of ways you can still be involved in the game."