Days after losing the Maryland 4A State Championship, Lloyd Irvin III sat in the coach's office at Charles Herbert Flowers High School.
The 6-foot-3-inch defensive back was called in by Elijah Brooks — who was then Maryland's running backs coach. Following a stellar junior season with the Jaguars, Brooks extended Irvin his second Division I and first Power Five offer.
"He said he just loves everything about me," said Irvin, now the No. 6 ranked recruit in Maryland's 2024 class per 247Sports. "He loves finding diamond-in-the-rough players and how he knows I'm gonna blow up."
Brooks was right. Three days later, Irvin received his third offer from Boston College. West Virginia and Virginia Tech came three months later. Next was Michigan State, Michigan and Wisconsin. All of a sudden, he was a three-star prospect and racked up more than 15 Division I offers.
"Last year was my first year putting anything on tape. All exposure happened last year," Irvin said. "It's unusual because most guys start [getting offers] their sophomore, freshman year."
Irvin's first sport was mixed martial arts. But when he put on football pads for the first time around age 12, he discovered he was "really, really good."
"Scoring in the youth league just came very easily," Irvin said. "And being a fighter, I naturally had the aggression on defense."
Irvin started at safety. He played it through his youth and his time at DeMatha Catholic. But after two years with the Stags, he had received little college interest and suffered a season-ending injury during his sophomore year.
His rise started that spring.
[Maryland football target Malik Washington shines in Spalding's blowout win]
An injury to the incumbent starting cornerback in an offseason 7-on-7 tournament gave Irvin a chance to try out a new position.
He was quickly challenged, tasked with guarding a four-star receiver. Irvin shadowed the wideout's every step and quickly identified an out route before reading the ball headed toward the sideline. He jumped the pass, lunging forward and extending his 33-inch arms to snag the interception.
He'd found his new football home.
"I just fell in love with it," he said.
Irvin played the rest of the tournament at corner and performed admirably. He searched for a new school ahead of his junior year where he could play cornerback and receive a fresh start.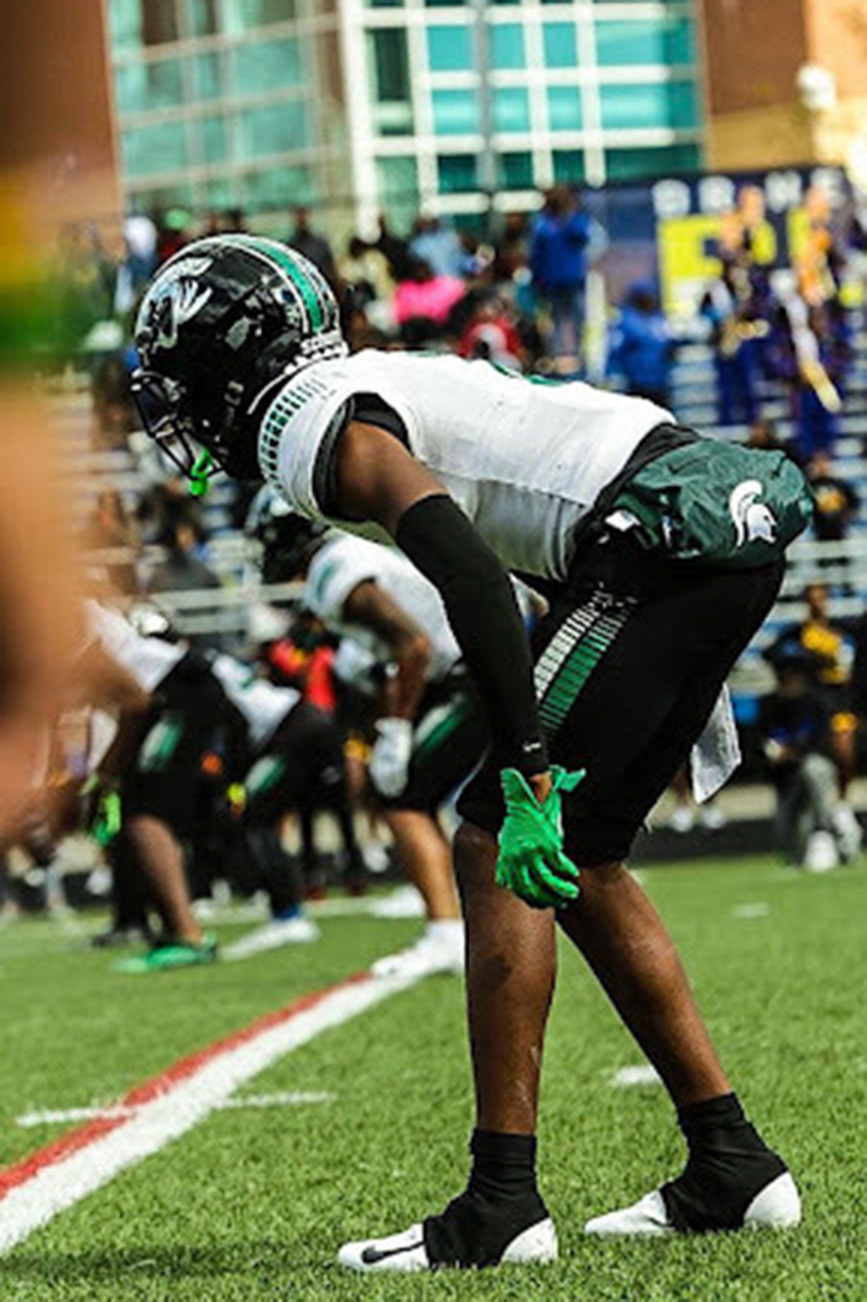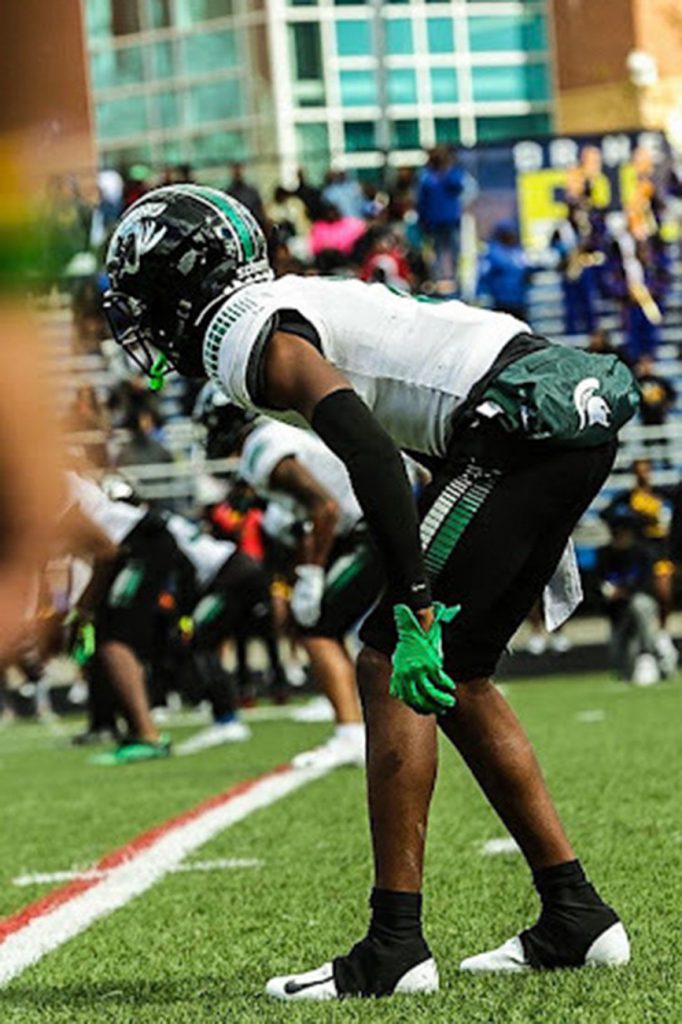 He first reached out to C.H. Flowers coach Dameon Powell, who brought him in without hesitation.
"When I saw the length and the height, and I saw that he has very good hips and elite ball skills it was a no-brainer for me," Powell said. "I didn't know why he wasn't a corner before."
Irvin spent the summer training with the Jaguars' defensive backs coach and dominated his junior season, not allowing a touchdown all year.
"[College coaches] didn't really have any idea with me," Irvin said. "I just played crazy good."
Irvin's best performances came in the most important moments. The corner shined in two rivalry wins — one in the regular season and one in the playoffs — against Wise. He also starred in the state championship against Quince Orchard, a performance Irvin feels brought him attention from recruiters.
[Recruiting roundup: Maryland men's basketball still searching for first 2024 commit]
Learning a new position midway through high school is never easy, let alone during the critical stages of college recruitment. But Irvin possessed the mental makeup and physical traits to pull it off, according to Powell.
"That late in the game, usually it does not happen that way." Powell said. "It's very rare. But Lloyd is an athlete. Lloyd loves the game, he studies the game, puts the work in to be the best. So it really wasn't a hard transition for him or us."
Once all his offers came in, Irvin thought back to the very first one from the Terps. He remembered the "family feel" from his official visit, where he spent time with fellow commits Mekhai White and Jahmari Powell-Wonson.
He thought about the relationships he formed with various coaches — Brooks had left for Virginia Tech but other coaches like Henry Baker and Kevin Sumlin filled the void. He also recognized the success of recent Maryland cornerbacks and NFL draftees Deonte Banks and Jakorian Bennett.
"[Maryland's] been hard on me the entire time, making me feel like a true priority," Irvin said. "I have a real opportunity to make an impact right away. Seeing what Coach Baker's done, putting a lot of guys from Maryland into the NFL. A lot of those guys are making a whole lot of money right now."
Irvin spent his first two years of high school down the road at DeMatha, where he had dreams of playing Division I football. A few inches taller and a new position later, he returns with the goal of becoming a Freshman All-American.
"It's like, damn, I'm going to Maryland and I'm seeing the exact people who I looked up to my first day at Dematha, my freshman year in high school," Irvin said. "That shit [is] gonna be crazy."