As students at a research intensive institution, many members of the University of Maryland community continued their academic studies and research past the traditional academic year.
From medical studies to artificial intelligence research, students at this university pursued groundbreaking work in summer 2022. Tevin Okutoyi, a senior biology and French major, spent this summer as a member of a National Institutes of Health research program.
Okutoyi was matched with a mentor to study sickle cell anemia, a red blood cell disease that creates a higher risk of clots and blockages. Blockages can limit the amount of blood that reaches the brain, which can cause cognitive issues such as ADHD.
Using analytical software, Okutoyi examined data on children ages 8 to 12 with the sickle cell disease from clinics across the mid-Atlantic. He worked to determine whether cognitive tests for ADHD and other neurodevelopmental disorders could diagnose the same disorders in children with sickle cell anemia.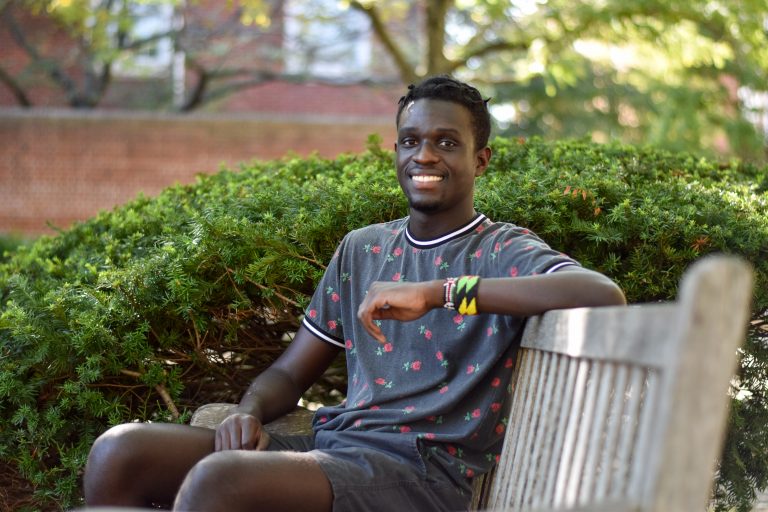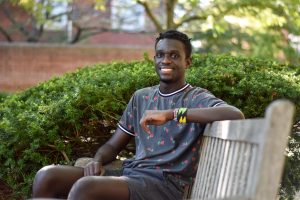 Though the study showed mixed results, Okutoyi said his research has helpful implications.
"This can really impact [children's] ability to be successful in school," Okutoyi said. "If physicians can also use these tests to diagnose those conditions, it'll ensure that children in the future will have access to … the resources that they need."
This summer at the business school's Center for Health Information and Decision Systems on campus, junior biology and management major Tarun Mattikalli helped with an initiative to improve access to artificial intelligence in health care.
[EcoGrads developer walks back on graduate student focus, citing legal challenges ]
AI could help doctors view images to diagnose health conditions, Mattikalli said. Before this technology can be implemented, however, researchers must address issues with bias in AI technology.
Mattikalli will continue working with AI this fall, training the technology to make diagnoses using medical images. The research will serve as an aid to radiologists.
"A lot of radiologists have a long workflow with images and it takes a lot of time to comb through them, so having that as a tool can be very helpful," Mattikalli said. "There's also a lot of potential … if it's easy to access, providing hope."
Many Gemstone Honors Program students are closing out their four-year research projects at the beginning of this semester. Among them is senior cell biology and genetics major Katie Brown. She and her research team are gearing up to finish their project that examines how the lining of the intestine heals from damages, such as inflammatory bowel disease.
"We're studying recovery time and the way the cells come back to each other," Brown said. "That information would then be used by scientists and medical experts down the line to say,'What kind of drugs can we use to make this go faster? How can we study this better?'"
[UMD launches new Shuttle-UM app to mixed student reaction]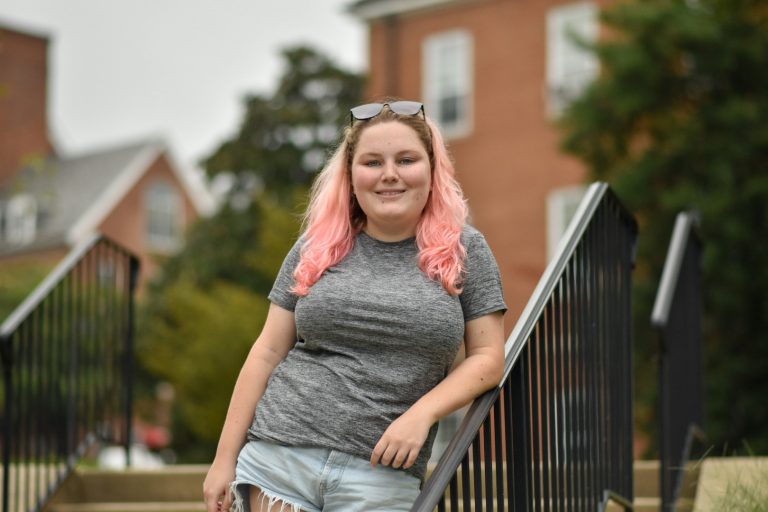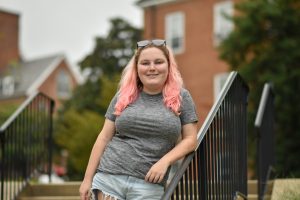 For this research, Brown's team has been using organoid models — artificially grown cells or tissues that resemble an organ — made from mouse colon stem cells and grown in a 3D matrix. Their lab experiments emulate the intestine's injury and recovery process. Brown and her team contended with COVID-19 their first year, but persevered through online meetings and summer work. This fall, they will reach their final data collection and analysis. In the spring, they will present their final thesis.
Junior public health science and Spanish major Roman Kassaraba is also about to begin the data collection phase of his Gemstone honors project. Kassaraba's team is studying perceptions of disordered eating in the male population. Most research into disordered eating skews toward affluent, young, white women, Kassaraba said. Most research on how men perceive eating disorders has been retrospective.
"There has been a discrepancy in information and data on a key population, which we're hopefully aiming to close that gap with our studies," Kassaraba said.
Kassaraba's team will begin surveying young men at this university and collecting data when their research proposal has been approved. The survey will use scaling systems that are already available, but they will include demographic information, such as race, sexual orientation and economic status. Kassaraba said this will allow for a more comprehensive analysis that doesn't let certain groups fall through the cracks.
While it may seem daunting, Mattikalli offered encouraging words to other students who hope to pursue similar undergraduate research opportunities.
"I always encourage people to get out there and learn about what they're excited about. Because it's a lot of cool stuff going on, especially in Maryland," Mattikalli said.