A new analysis of the University of Maryland's finances shows its athletics program would have been running a multimillion-dollar deficit every year from 2013 to 2020 had it not been for mandatory student fees being factored into the program's revenue.
This university's chapter of the American Association of University Professors commissioned the 123-page financial analysis earlier this year, which breaks down student fees and the university's hiring practices and budget. The AAUP chapter outsourced the analysis to Howard Bunsis, an accounting professor at Eastern Michigan University known for his expertise on assessing colleges and universities' financial health.
Holly Brewer, a history professor and this university's AAUP chapter's president, said the organization commissioned the analysis to better understand why more community members are unsatisfied with the path this university is going down.
Matthew Miller, the leader of AAUP's finance committee, said he was shocked the $399 and $133 athletics fees undergraduate and graduate students pay respectively, keep the athletics program out of the red.
"That's money that they are taking out of the pockets of parents, out of the pockets of students who are paying their way through college, out of the pockets of graduate students," said Miller, also an assistant professor of Persian literature and digital humanities at this university.
In an interview with The Diamondback, university President Darryll Pines called the athletics student fee part of this university's history from when it was in the Atlantic Coast Conference and said the fees are plainly listed when prospective students apply.
The analysis also shows "direct institutional support" — money from the university — also helps athletics erase its deficits. On top of that, according to the analysis, the university counts student fees and direct institutional support as athletics revenue, despite the fact that the athletics program is not directly generating the money in those categories.
Pines said counting fees and direct support as athletics revenue is a matter of "simple transparency."
"There's nothing nefarious about reporting athletic fees as part of revenue, which it is, and it's nothing secret," Pines said.
Bunsis, who authored the analysis, compared this university to other Big Ten institutions, many of whom don't charge their students athletics fees.
[UMD GSG passes resolutions addressing financial and academic issues]
"You know what the student fee is at Ohio State? Zero. You know what the student fee is at Michigan? Zero," Bunsis said at AAUP's presentation of the analysis Friday. "[Other Big Ten schools] generate enough other revenue to cover athletics."
Ohio State University's ticket sales for sports were more than four times greater than this university's ticket sales in 2020, according to the analysis, and the University of Michigan's 2020 ticket sales were almost four times greater.
Along with covering the university's athletics program, the AAUP analysis also dove into how this university has been hiring more non-tenure track faculty in lieu of tenured and tenure track faculty.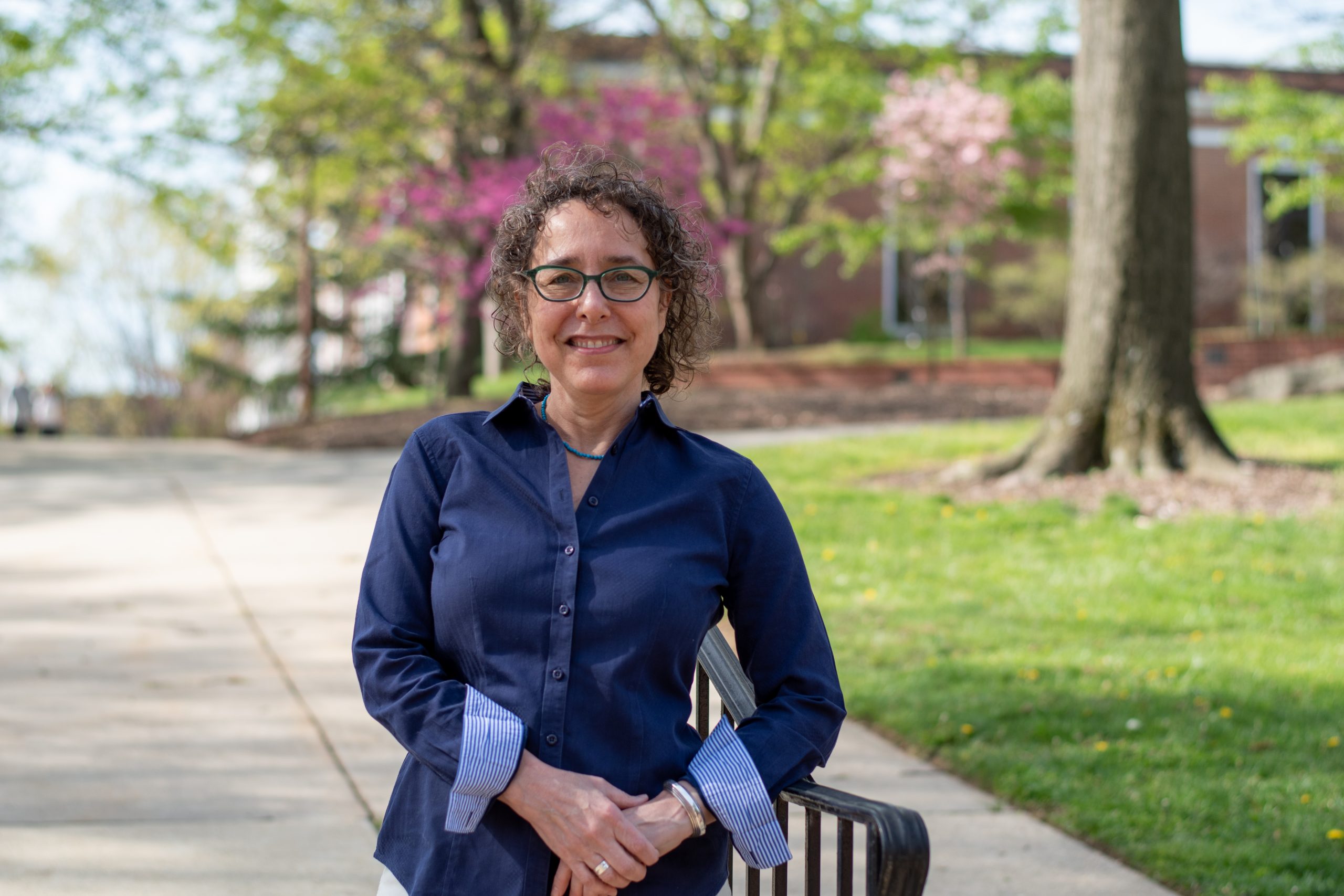 This is leaving increasing numbers of faculty with less job security, according to Karin Rosemblatt, AAUP's vice president.
"[Non-tenure track faculty] can be fired for almost any reason," Rosemblatt said. "Under the most recent guidelines, a reason is supposed to be given. But the reason can be, 'We're no longer interested in the courses you teach,' or, 'Our priorities have shifted,' or, 'We have no money.' And usually, 'We have no money,' is a common reason."
Across the campus, the numbers of tenure and tenure track faculty have decreased by nearly seven percent since 2014, while non-tenure track faculty have increased almost 20 percent.
The number of graduate teaching assistants has also steadily increased since 2014.
The university is shifting its teaching burden onto graduate assistants, said Sam DiBella, an information studies doctoral student, at a Monday press conference about the AAUP analysis.
"We're regularly treated by the university with a sense of paternalism," DiBella said. "They're relying on us while at the same time telling us that we don't deserve a living wage."
[Black student leaders and UMD admin discuss 25 demands at town hall]
These trends in hiring have specifically hurt the history department at this university, according to Brewer.
The history department has lost 10 tenure track and tenured professors in the past 10 years, Brewer said at the press conference, which has left entire subjects in the department uncovered.
Faculty hiring has also not kept up with student enrollment, according to the analysis. Since 2014, total enrollment has increased by roughly 11 percent, with faculty positions only increasing by 3.1 percent over the same period.
According to the analysis, this university has more than $700 million in unrestricted funds — money not restricted by donors. Rosemblatt and Todd Holden, the president of AFSCME Local 1072 — the union that represents workers on this campus — said the university could be using these funds more proactively. Rosemblatt said some of it could be used to more adequately fund this university's libraries, and Holden proposed unrestricted funds could pay for essential items in the workplace such as uniforms and equipment.
AAUP leaders and AFSCME Local 1072 leaders are also concerned with how the management employees numbers have been growing since 2015, while the numbers of librarians, service workers and maintenance workers have been shrinking, according to the report.
Between 2015 and 2019, management positions increased by 42.4 percent. Librarians and other staff in libraries decreased by more than six percent over the same period. This trend only accelerated after the COVID-19 pandemic, with libraries losing more than 10 percent of its employees, while management positions grew.
In a statement provided to The Diamondback, the university said it will be reviewing the "merit and accuracy" of the analysis.
"Our budget priorities are aligned with our recently released strategic plan. In the plan, we declare our investments in teaching and learning, research, arts and, critically, our people and communities. It's a plan that prioritizes people, impact, diversity, and service to humanity," the university said.
But Miller said the findings of the analysis are at odds with the university strategic plan's goal of investing in "faculty, student, staff, alumni, and partner capacity to take on grand challenges."
"That isn't being reflected in their spending," Miller said. "Honestly, that doesn't make you feel good as an employee, because it tells you something about how much they value you."