Students may not be able to tell how much work goes into the University of Maryland Terps Racing Formula team's car by looking at it, but most members spend more time in the shop than they do in their homes, Adrian Martella said.
The senior mechanical engineering major serves as the project manager for the club's Formula team and dedicates a lot of time to the project, but he did not expect so many other team members to have that same mentality.
"But you'll be surprised by the commitment level that everybody else brings," Martella said.
Terps Racing has allowed students to take the theories they learn in the classroom and apply them to the hands-on scenario of building a racecar since 1982. There are three racing teams in the club: Formula, Baja and Formula Electric (EV). Baja focuses on creating an off-roading, dune buggy-style car, while EV designs an electric-powered car.
On Saturday, team members working on the formula team — which models its cars after Formula One cars using an internal combustion machine — held a testing day for their creation after working on it for two years.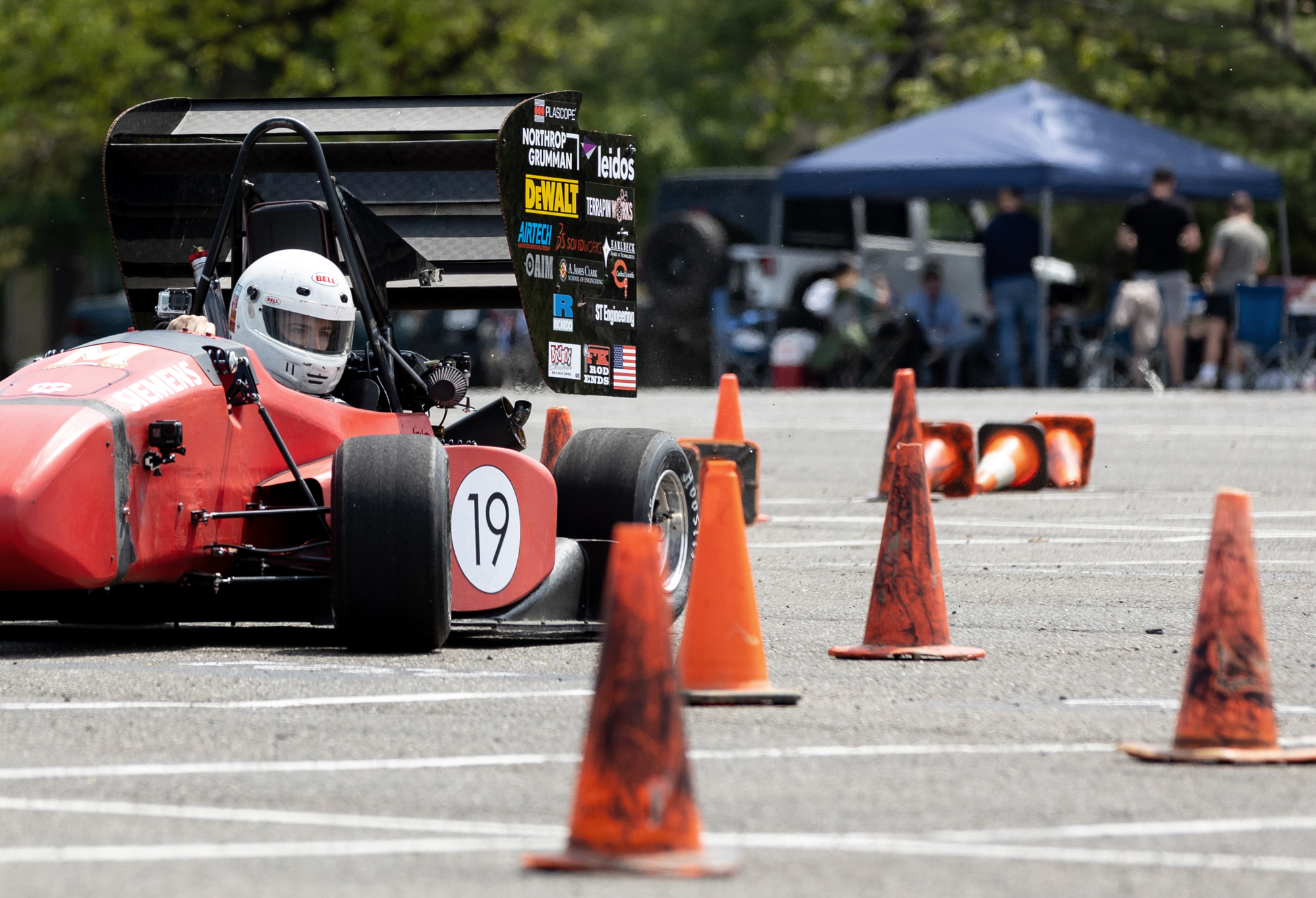 [Petition to rename UMD engineering scholarship receives more than 300 signatures]
Many engineers stayed up late adjusting the car before the testing day. Penn State Harrisburg, York College and the Naval Academy all tested their vehicles at this university in parking Lot 1C. The teams gathered to prepare for the Formula SAE competition in May.
Some engineers tried to drive the car through a mock route set up in the parking lot during testing day, which aims to simulate the challenges the cars will face in the real competition.
The team practiced multiple events, including the acceleration and skidpad events, Martella said. The acceleration event judges how fast the car can accelerate, and the skidpad event tests how fast the car can handle a turn, he added.
Caroline Ward, a senior mechanical engineering major and the Formula team's testing leader, loves working on something tangible outside of class through Terps Racing. The automotive world is hard to get your foot in the door of, Ward said, but being on Terps Racing is "pivotal" for those looking to work at a car or racing company.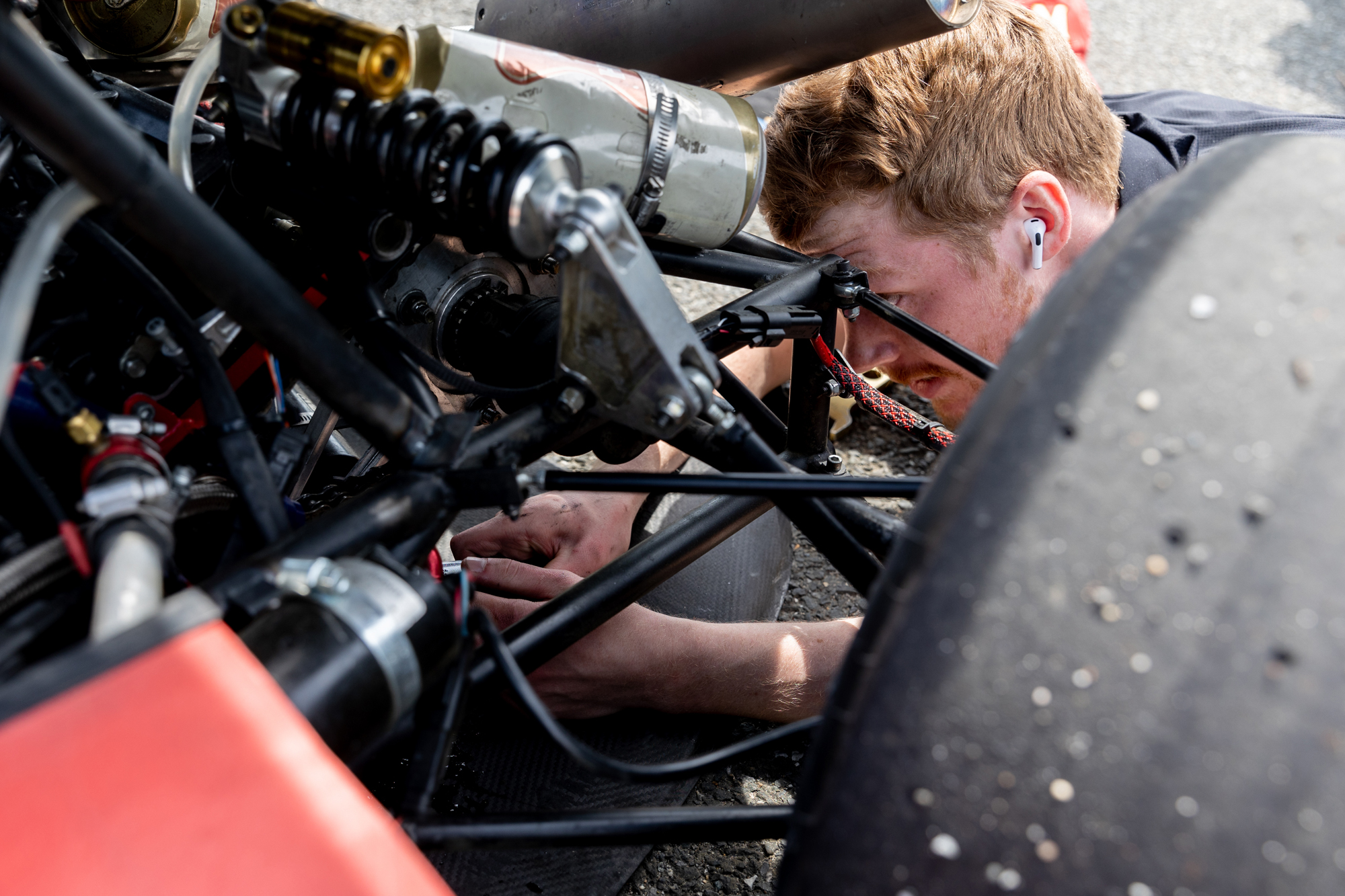 Alexander Frye was a motocross racer for 14 years. Now a test driver for the team, the senior mechanical engineering major feels Terps Racing is the closest an engineer who wants to work in the automotive industry can get to a real-world experience during school.
"Honestly, I've never felt more at home somewhere on campus," Frye said. "It's funny, if I'm anywhere, it's at the shop hanging out and having a good time with them because after a while, they kind of become your family because you spend so much time with them."
While the club acts professionally in its creation of racing cars, there are still moments that show how members have fun with the project, such as the oil catch cans that are made from beer cans.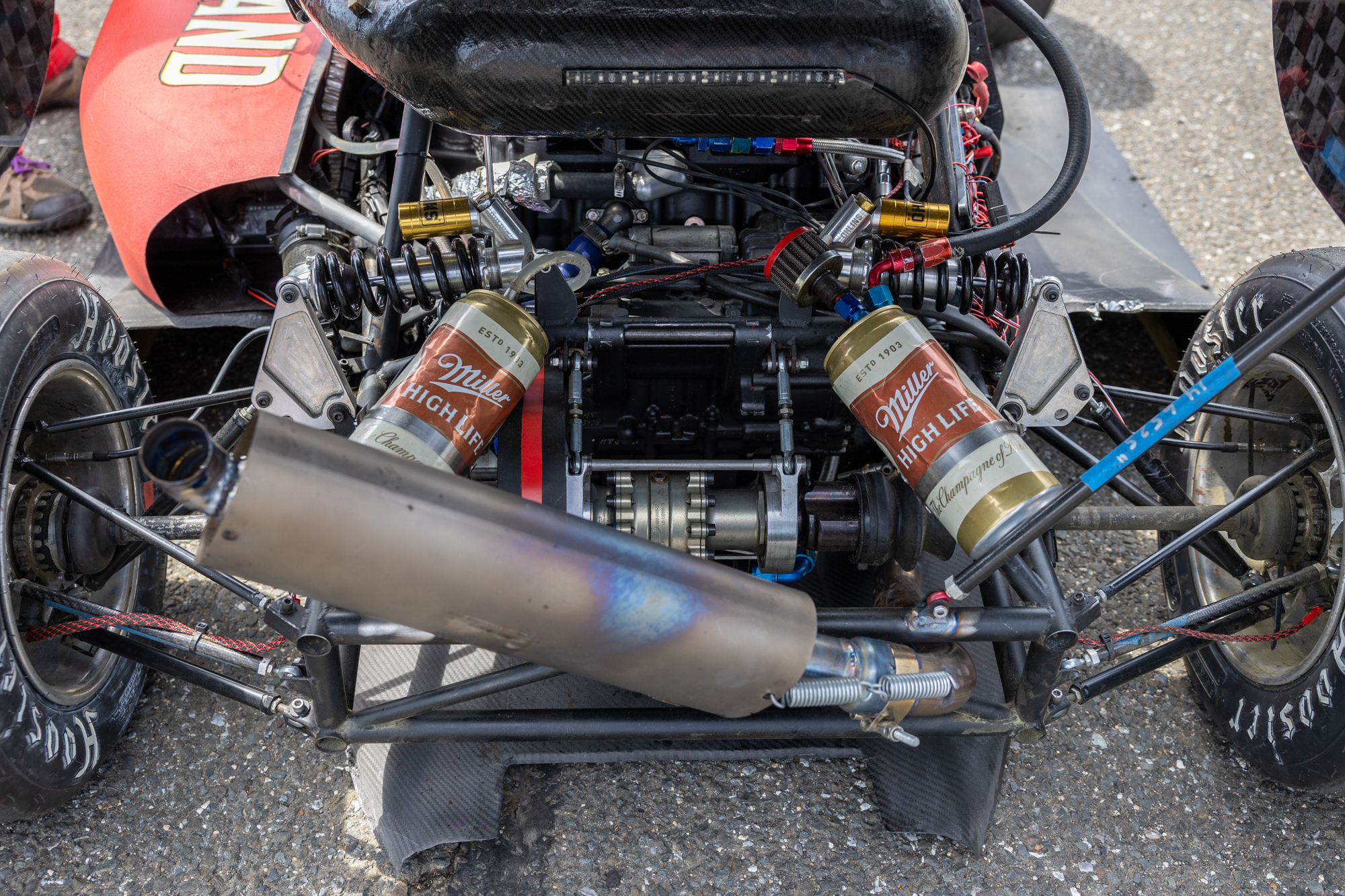 [Do Good Challenge awards more than $20,000 to student innovators]
During one testing run, the front wing of the Formula team's test car flew off, halting the team's practice run. Chief engineer Nicki Rabchevsky said that is exactly the point of having a test day: to break things.
He added new members are often scared off by the learning curve of joining the club and designing their first car.
"We try to manage it into bite-size [pieces], but we are eating an elephant," he said. "I mean one bite at a time, but you know still it's an elephant."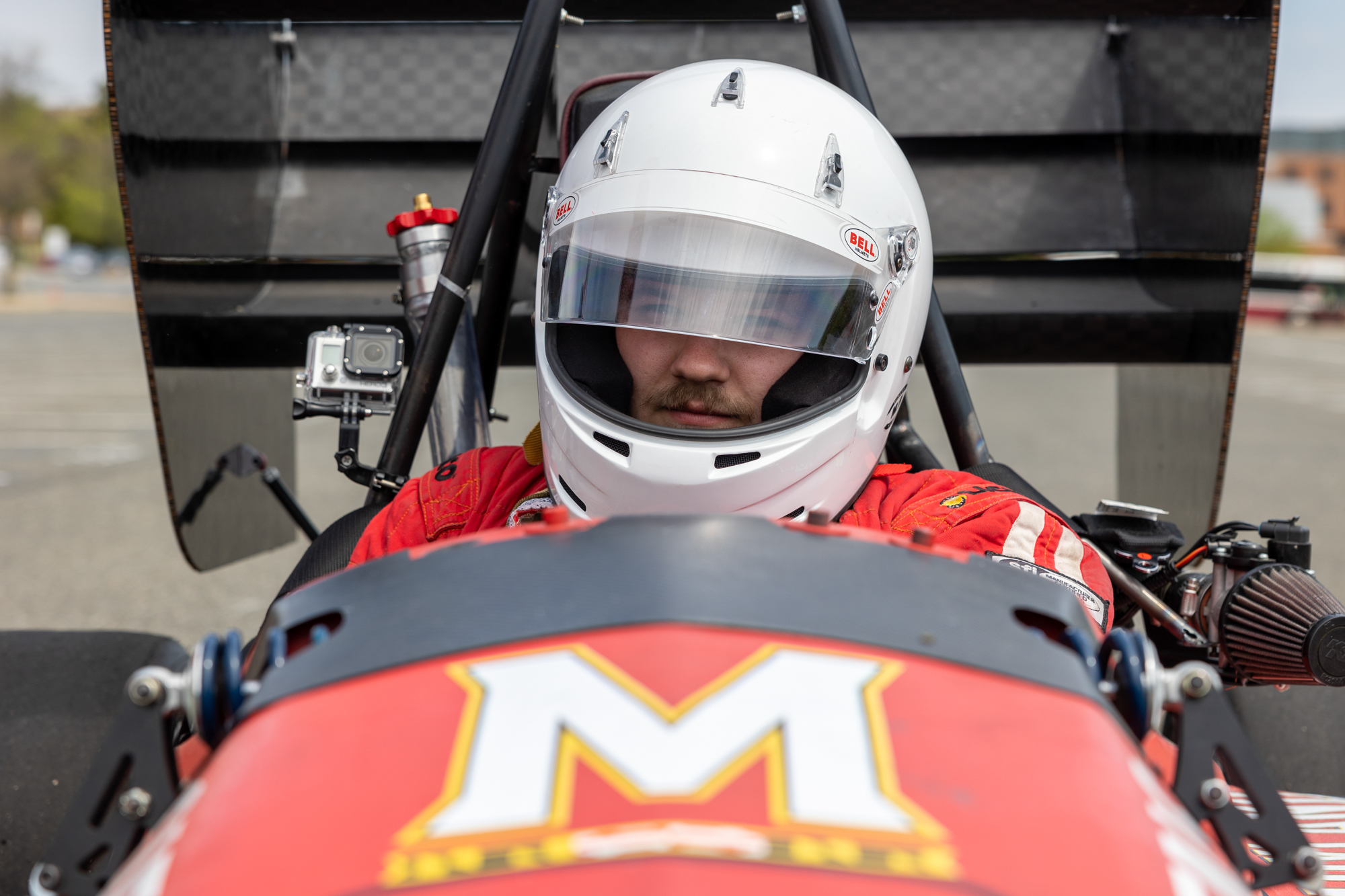 Rabchevsky hopes the club's membership will expand in the future to have a more diverse group of students involved. Some people who have revolutionized the club's car aren't stereotypical mechanical engineers, he said.
"I really want the club to expand, and I want people to know that even if they don't know about cars, they can be such a great contribution," Rabchevsky said. "They shouldn't be intimidated about the amount of men that are here."