By Lleyton Beinhaker
For The Diamondback
This past weekend, the University of Maryland gymnastics troupe Gymkana performed its home show performance at the Xfinity Center. Gymkana has been wowing audiences for more than 75 years now and was excited to be able to perform live this year after their performances for the past two years had been canceled because of the COVID-19 pandemic.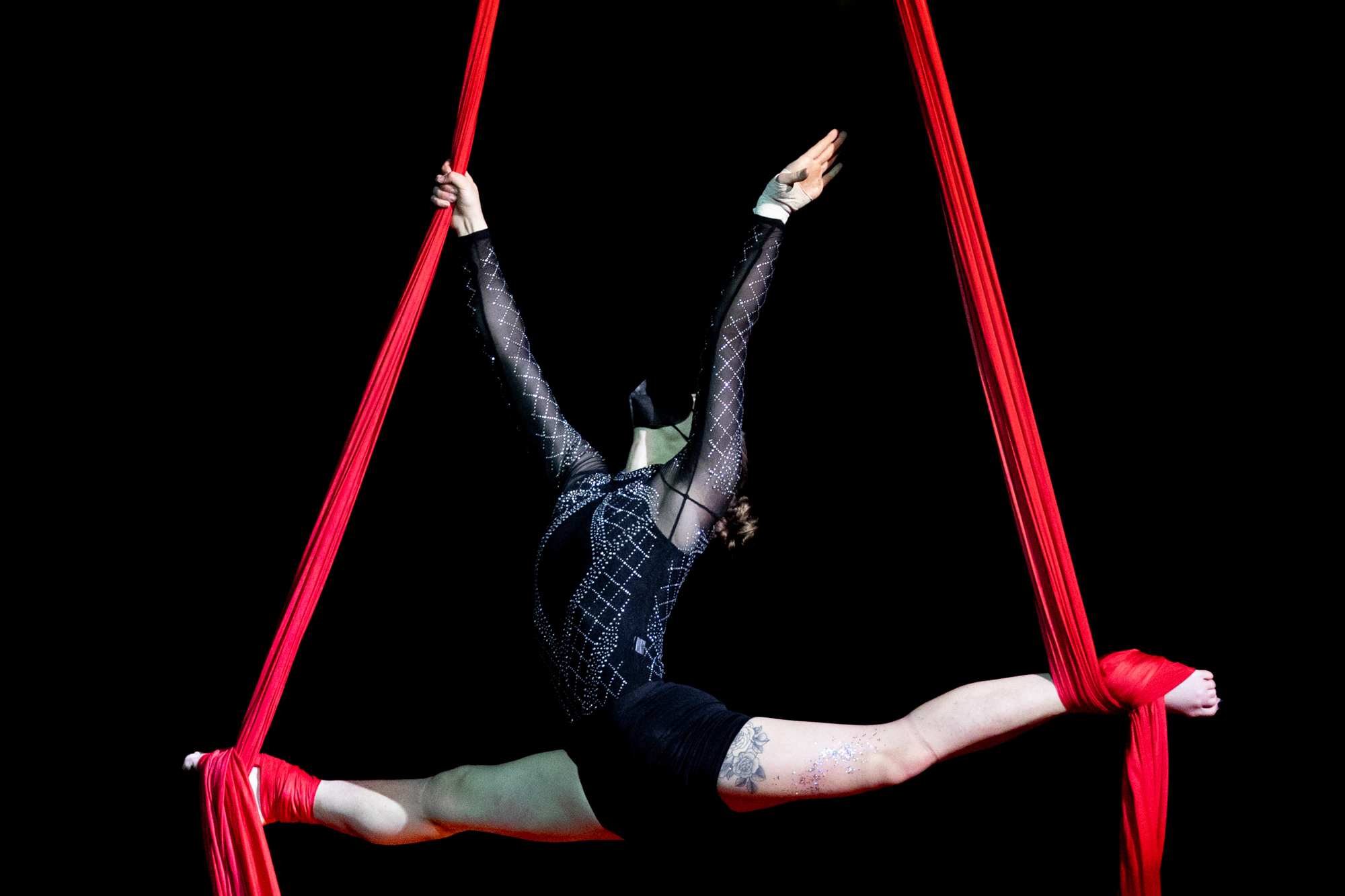 In honor of the classes of 2020 and 2021 that never got to put on their home shows, the troupe used the backdrop that had been originally painted for the home show in 2020 to show appreciation for the previous classes' hard work and determination through hard times.
The show was roughly two hours long and featured a variety of acts including tumbling, vaults, aerial silks, p-bars, partner balancing, ladder acts and more.
[UMD K-pop dance group hosts dance showcase]
"We like to inspire people to do things differently, so we make sure to show a bunch of fun acts and acrobatics," Montse Gomez said.
Gomez, a freshman marketing and management major at this university, has been a part of Gymkana since the fall 2021 semester and explained how supportive and welcoming the troupe felt.
"Everybody helps each other out a lot," Gomez said. "A lot of people come in with no experience … when you walk into the gym, all the people that are already part of the team really push you and help you to learn how to do all these different things"
Reina Patolia, a freshman biology major at this university, attended the show for the first time.
"I'd never really heard of it before and I saw the banner outside of Eppley for Gymkana, and we decided to give it a try, my friend and I," Patolia said. "It really exceeded my expectations."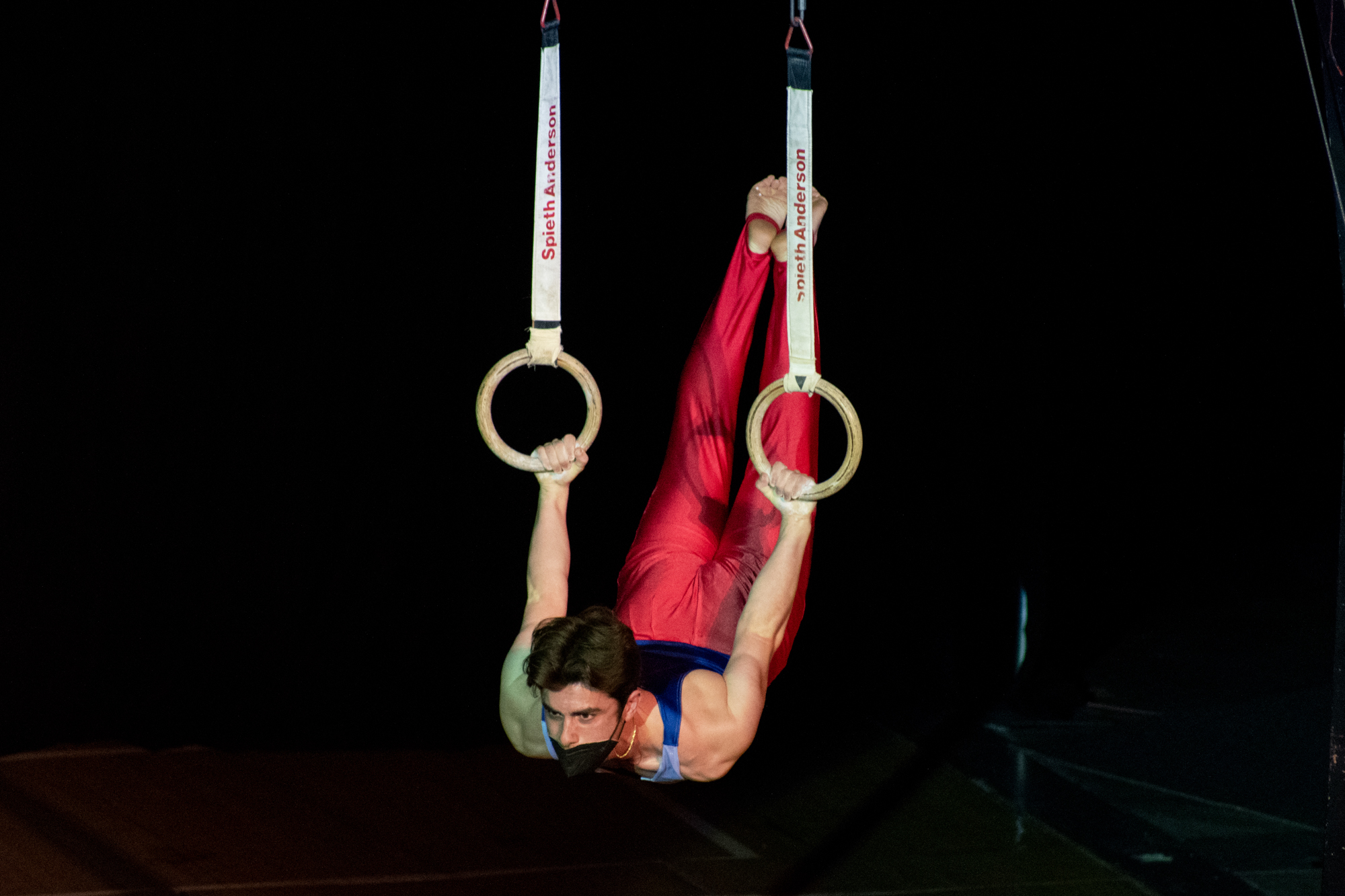 ["Bridge of Memories" showcase celebrates Tianyi Dance Team's 10th anniversary]
Patolia said it was definitely something she plans to see next year too.
Throughout the duration of the show, Gymkana emphasized how it is a drug, alcohol and substance free troupe that promotes good health and partners with the public health school here at the university.
Josh Montfort, head coach of the troupe, also explained how much effort and time all the performers in the show have put in to make these performances a reality.
By the end of the night, audience members had seen people jumping through rings of fire, gliding down aerial silks and tumbling over vaults — all in celebration of the university's talented student acrobats.
CORRECTION: A previous version of this story misstated the event included v-bars. The event included p-bars. This story has been updated.