Adam Thomas grew up experiencing the culture of the Dominican Republic through his mother. The freshman government and politics major was always surrounded by Latinx friends as well.
But he's never seen a lot of representation of Latinx people in the media, much less Afro-Latinx individuals.
"Zoe Saldaña, she's Dominican and she's in Guardians of the Galaxy," he said. "But you don't see her speaking Spanish."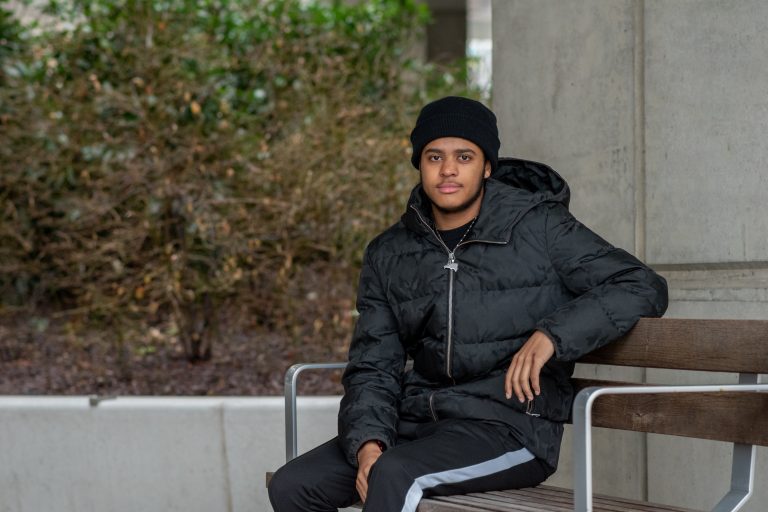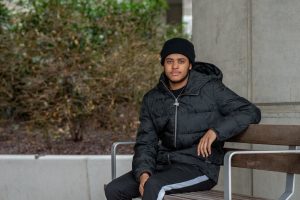 Latinx community members at the University of Maryland feel the lack of Afro-Latinx representation in the media strengthens the stereotypes that exist against the Latinx community — they say more Afro-Latinx characters would help them recognize their identities.
Television shows and movies that include Latinx characters often portray them as the typical Latinx stereotype, with thick accents and having jobs that require manual labor. These characters are rarely presented as Afro-Latinx or any race other than white.
Robert Chester, a senior lecturer and interim director of the U.S. Latina/o Studies program, said he finds the lack of Afro-Latinx representation in the media is less misrepresentation and more nonrepresentation.
Chester explained that in Hollywood cinema, there is a certain look Latinx characters are expected to have — think Jennifer Lopez and Sofía Vergara, and less like Zoe Saldaña.
Actor Laz Alonso, who is a Cuban American and of Afro-Latino descent, has said he loses out on Latino roles because of his dark complexion despite being a Spanish speaker, Chester said.
Briana Mercado, a junior biochemistry major, described how in the media, people are either Latinx or Black and for actresses such as Tessa Thompson and Zoe Saldaña, their Latinx identities aren't often presented in the characters they play, she said.
Chester also described the historical roots of underrepresentation of Afro-Latinx communities, which stem from a racial classification system in Latin America and the U.S.
[UMD's AASU, Kabataan Alliance lead workshop on human rights crisis in Philippines]
"At the top of this was always, the closer you were to whiteness, to Spanish, and at the bottom was the closer you were to Africanicity. And obviously, that connects to slavery, to the racial notions of inferiority that Black people have had to put up with for centuries," he said.
Mercado's Latinx identity was always a part of her growing up, but she became more involved with the Latinx community when she came to the University of Maryland. She is part of a Latina sorority, Hermandad de Sigma Iota Alpha, Incorporada and the secretary for the Latinx Student Union.
Mercado feels there isn't enough Latinx representation on TV in general, and that there is much less Black Latinx representation. Even telenovelas and predominantly Spanish speaking channels such as Univision don't show this type of representation, she said.
"It feels like it's something that most times, we want to keep Blackness separate from Latinx individuals," Mercado said.
Freshman public health science major Alexa Rodriguez noticed the same thing. Rodriguez is from Panama and grew up in a Hispanic household. When watching American TV, she noticed very few Afro-Latinx actors .
"They don't really care about their ethnicity, they just really want somebody who … looks how they want them to look," she said.
But with Latin American films, she finds more representation and the actors' roles being representative of their identities, she said.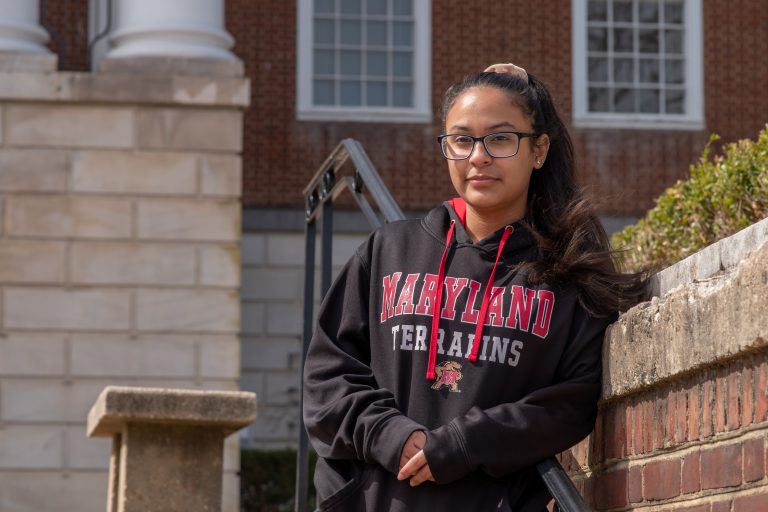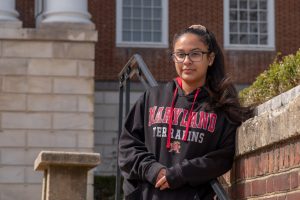 Rodriguez feels the stereotypes presented in the media that are associated with the Latinx community are often because of the differences in the way Latinx people identify.
"There are a lot of people who are mixed, so they don't know their background … and there's a lot of stereotypes that happen with that," she added.
[Students, faculty reflect on changes to diversity general education requirements]
Similarly, Joel Cohen, a freshman enrolled in letters and sciences, sees more stereotypical characters in American TV. Although he sees some stereotypes among Spanish speaking TV channels, he thinks it's normalized as it is part of Latin American culture.
Because of the stereotypes presented in TV, Cohen sees how people associate certain characteristics with Latinx people, such as having thick accents.
"They wouldn't right away think certain people are Latin when they really are," he said.
Although it can be difficult to talk about because it feels like many people aren't paying attention to the Latinx community, Rodriguez said having conversations about the topic can bring people together.
Mercado has seen how this underrepresentation can affect the way people outside of the Latinx community view Latinx individuals, creating stereotypes.
When she goes to a Latin restaurant with her family, sometimes the employees will only speak to certain family members in Spanish because of the way they are being perceived, she said.
"It's especially hard to keep on having to reconfirm your Latinx identity in spaces where it's not already assumed," Mercado said.
Mercado believes we live in a "narrow-minded society" in which people are always categorizing others, making it difficult to recognize a person for their entire identity.
"When you only can recognize one community or one part of somebody, you're missing out on a whole different important part," she said. "Being Black and and being Latinx are two different experiences and when they're intertwined … the outside community might not have the mindset to put those two together … creates more divisions in our society."
CORRECTION: A previous version of this story misspelled Tessa Thompson's last name. This story has been updated.