I typically am always at the front of the audience whenever I go to a local concert in Washington, D.C. With my Nikon camera in both hands, I like to be as close as possible to the musicians I'm trying to take pictures of. I often have no problem weaving through people to get to the stage.
That was not possible on Tuesday. DC9 Nightclub was packed in a way I've never seen before in such a little venue. The tables and chairs were gone to make space and there were so many people, a projector was set up because you wouldn't be able to see the performers from the bar. Would going to this concert have been worth it, you may wonder, if you couldn't even get a good view of the bands?
Yes, worth every second.
Pearl & the Oysters, Dent May and Luna Luna performed Tuesday night at DC9 to a screaming crowd sheltering from a rainy night. I, unfortunately, only knew one of these artists before coming to this show — but now I'm glad I went. I've been to many concerts before, especially in the city, but this had to be one with the most personality and energy in a long while.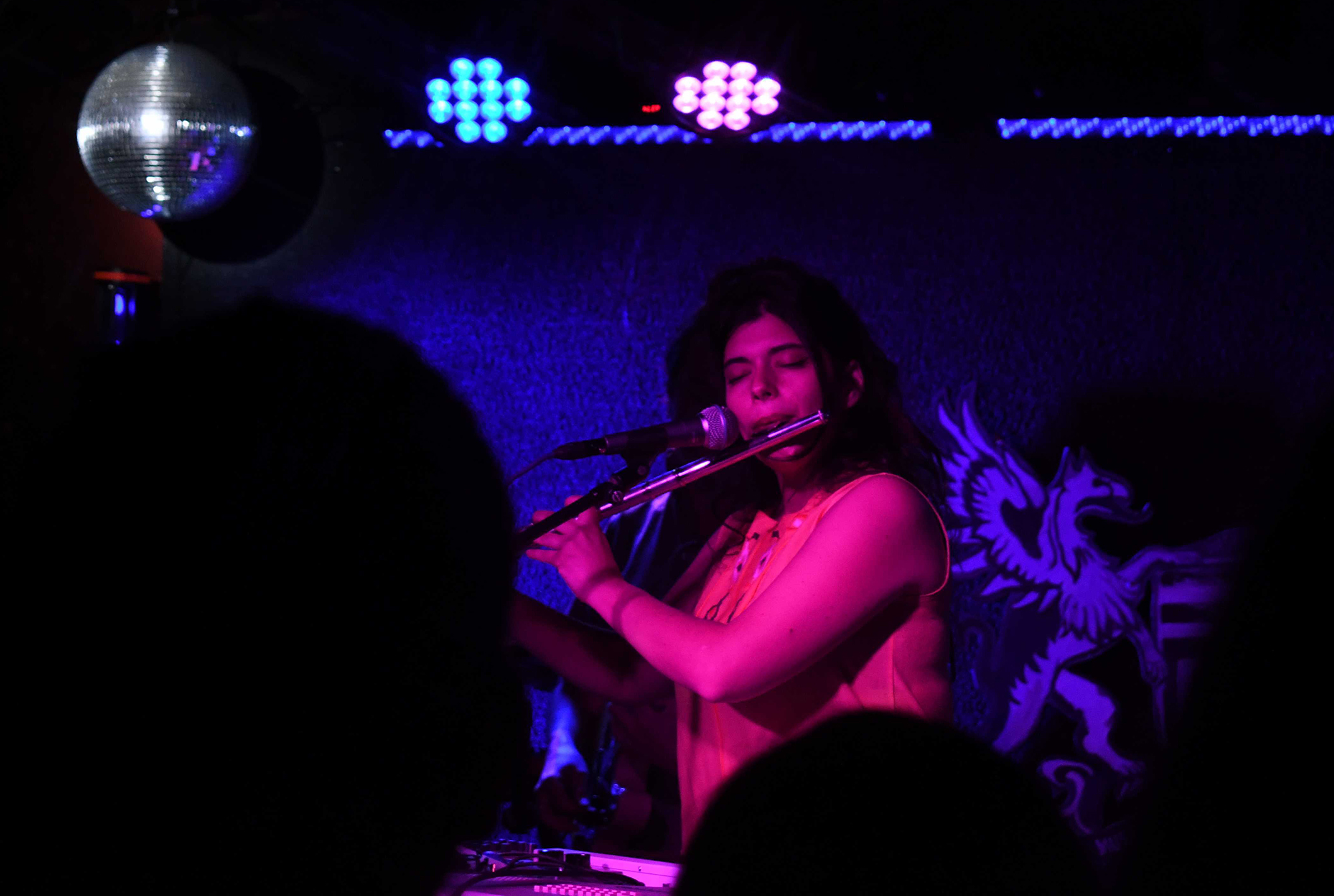 [Review: Criterion Collection's 'The Last Waltz' is a stunning blast from the past]
The first band to perform was Pearl & the Oysters, a French-American duo based in Los Angeles. They were the one group I knew, having been recommended a song of theirs on Spotify about a month prior. Even as the first opener performed, the entire second floor of DC9 from the stage to the bar was already full of people. And I'm not surprised, their music was great.
Pearl & the Oysters describe their sound on their Spotify description as a mix of space age pop with Beach Boys-inspired simplicity. The best way I would describe their music is dreamy and nostalgic. Their sound alone can make you feel like you're being lifted from your feet while their lyrics make you want to go to the arcade or walk down the boardwalk of a beach.
I loved Pearl & the Oysters when I listened to them on Spotify but they sounded so much more real and dreamy live, and it was worth seeing the lead vocalist pull out a flute during one of the songs.
Dent May was the second opener. His music was equally as good, able to make even shy people like me move to the beat. May wasn't a very showy performer, but he made up for it with great vocals from both him and Erica Shafer who played the bass guitar. And he had a charisma that had the audience cheering for him the whole time and clapping whenever he clapped himself.
There were definitely some fans of May in the crowd that night since there was one group of people near the stage who roared and jumped wildly after every song. It also seemed like much of the crowd were able to sing along with the songs, especially during "Face Down In The Gutter Of Your Love." For that song in particular, the audience's singing was so loud that it seemed to drown out May's voice.
"Damn, next time I'm just going to have y'all sing that one," he said after the song. "I'll take a break."
I was already stunned by how amazing the openers were, so I ended up being even more surprised when the headliner Luna Luna stepped onstage and blew the crowd away. The four-member Latinx band from Austin, Texas, performed music that was close to what I would call dreampop with elements of Latin genres. The guitars, drums, and vocals all had the audience — me included — swaying. 
It was almost like an out-of-body experience watching them play, like I was in a movie rather than in real life. Even when their music was in Spanish, which I wish I could understand fully, their sound still touched on something universal in me and what seemed to be everyone else there.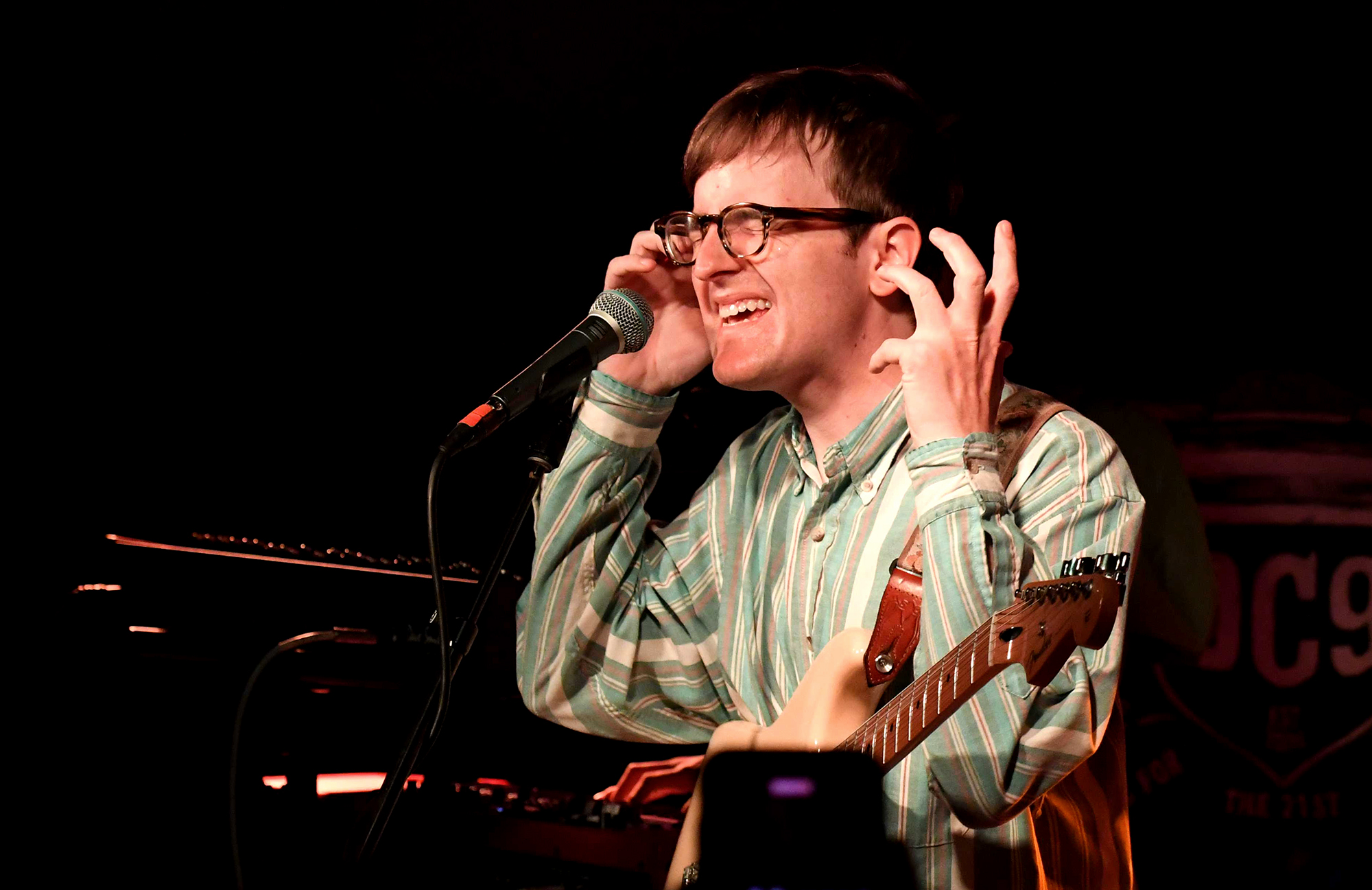 [UMD student crafts tale of post-apocalyptic love]
Where the two openers lacked in flashiness, Luna Luna made up for it in spades. They danced together onstage, talked to the audience, and even grabbed some people's phones to record themselves. There was even one moment when someone handed the lead vocalist their phone and the whole band greeted someone who was on a FaceTime call.
During one part of the show, the band members of Luna Luna called out to the crowd and asked if there were people from the crowd from specific Latin countries. There were screams from people who came from Colombia, Mexico, Guatemala and Honduras. 
Somehow, despite DC9 being so tightly packed, Luna Luna was able to find ways to make the performance just as intimate as other local shows.
To my surprise, this was Luna Luna's first performance in Washington, D.C. I hope they come back again.
The concert was surprisingly one of the best I've ever attended. I hadn't heard of the bands beforehand but now I will probably be spending every night listening to all their songs. I recommend that you listen to their music as well and go to their concerts if any of the bands come to this part of the country again. You won't regret it.