By Adonijah Bourne
For The Diamondback
When introduced to the stage, the crowd of nearly 400 Maryland students stared back at the artist opening for the main attraction. The young rapper demanded the audience's attention by delivering piercing lyrics with an electric stage presence, and he immediately felt the crowd's energy start to build. It wasn't long before they were bobbing their heads and vibing to his music.
"It's just fun because I'm doing what I love to do — I love to rap," Caleb Salem said about his first time performing in front of a crowd that size.
Salem, who uses the stage name Kaleb, is the newest addition to the record label SOAL Sound, a collective founded by junior finance and information systems major Giles Oji. Kaleb is joining singer-songwriter Simi Liadi, a junior psychology major at the University of Maryland, Baltimore County.
[Maryland band The Never Ending Fall debuts unreleased tracks at Metro Gallery]
Oji officially founded SOAL Sound in December 2020 but long before that, the group of friends knew they had something special in the works.
"The idea for SOAL really started by assessing our environment and the other people making music in our immediate area," said Oji. "A lot of them are good but it's still hard to stand out so we had the idea, why not create our own platform."
Oji said that ever since they established their label, the artists have been granted opportunities and hope to keep growing.
According to Oji, one of the most memorable moments since beginning the label was watching Simi Liadi open for Mannywellz at a sold out Union Stage show.
Liadi is a soulful singer who draws inspiration from R&B singers SZA and Brandy. Her breakout project, "Essense," has garnered her a loyal following.
Liadi sings about tumultuous relationships, keeping a positive mindset during hardships and her personal journey in the music industry.
"My goal with music is just to feel fulfilled," Liadi said. "In five years I would hope that I'm just completely focused on music, completely immersed in the music and having a lot of fun in that process."
Kaleb released his debut mixtape, "Work in Progress" under SOAL Sound. Listeners can easily hear the influence of rappers Jay-Z and J.Cole, two artists Kaleb said he constantly studies. The smooth flow, paired with vulnerable lyrics, allows Kaleb to easily relate to his audience, all while providing an enjoyable listening experience.
In the song, "Reason to Change," Kaleb raps about his current position in the rap game as an underground artist and his desire to become the next big thing while remaining true to himself. Kaleb regards this as his favorite track from his mixtape because he believes it's his best display of lyricism as well as his most genuine song.
"From top to bottom, the start of the verse, all the way to the end, it was just flowing very easily. I feel like I was actually tapped into a real honest part of myself," Kaleb said.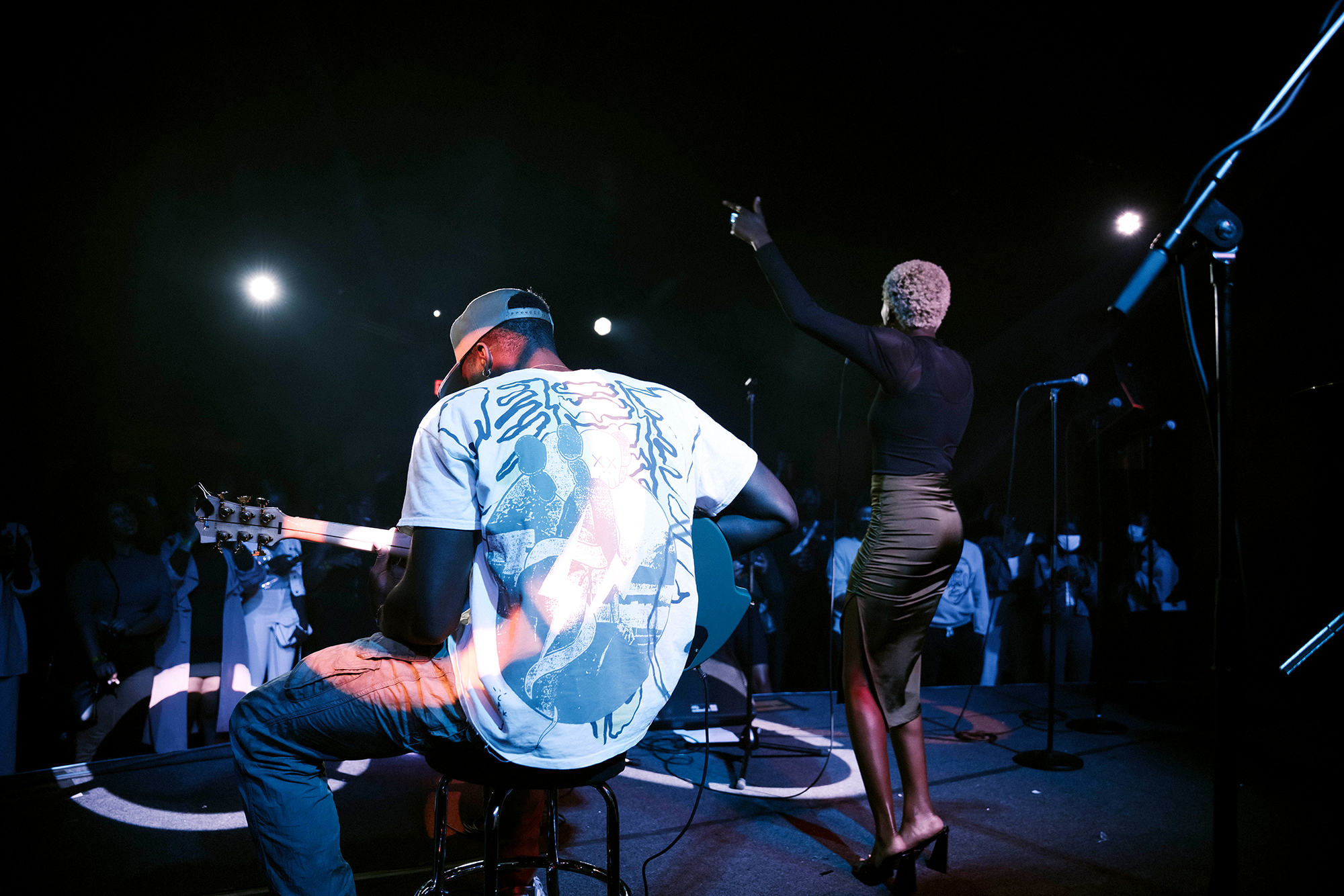 Fans can look forward to seeing way more content from SOAL Sound this year, including a collaboration with another creative collective, according to Oji.
After releasing her second EP earlier this month, Liadi hopes to release accompanying music videos as well as do more live performances this year.
[DC band Keep Your Secrets discusses their growth before Friday show]
Kaleb does not currently have a release date for his second project, but is focused on perfecting his craft and putting out quality music.
Both of SOAL Sound's artists agree that above all else, friendship and staying true to their roots is the most important goal of the label.
"SOAL is supposed to be the embodiment of music and friendship," Liadi said. "In five years, I want people to still remember that we started in the DMV."