By Rachel McCrea
For The Diamondback
University of Maryland students celebrated Holi at McKeldin Mall on Sunday at an event hosted by the Indian Students Association and Smiles From Miles Away. Participants threw colored pigment to cover each other from head to toe in greens, blues, yellows, pinks and reds as music played to celebrate the traditional Festival of Colors.
Hindu chaplain Rev. Kiran Sankhla said Holi celebrates the coming of spring and the triumph of good over evil. The festival has roots in the Bhagavad Gita, a Hindu religious text.
"[Holi is] a happy, happy festival," Sankhla said. "Anyone can take part."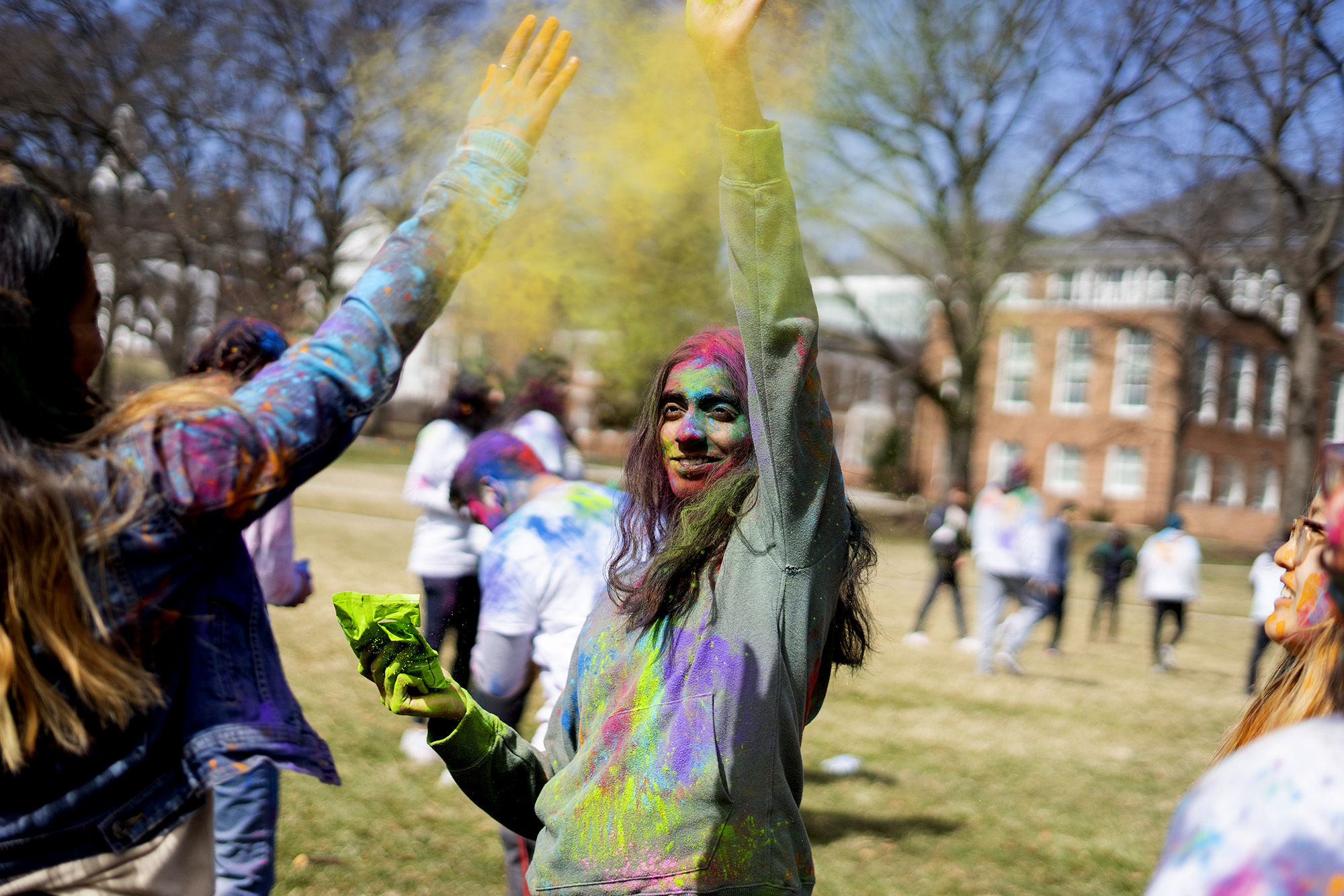 The fundraising event was organized by university student organizations Smiles From Miles Away and the Indian Students Association. Participants could buy colors and a white T-shirt, with proceeds going to SFMA's fundraising efforts.
SFMA has partnered with the Little India Foundation in New Delhi to raise money for underprivileged families in the area. The organization plans to donate all money raised on Sunday to the foundation.
"Ever since last semester, we've been hosting cultural events to raise money for access to health care and education back home," said SFMA co-president Shivika Gaind, a junior biology and psychology major.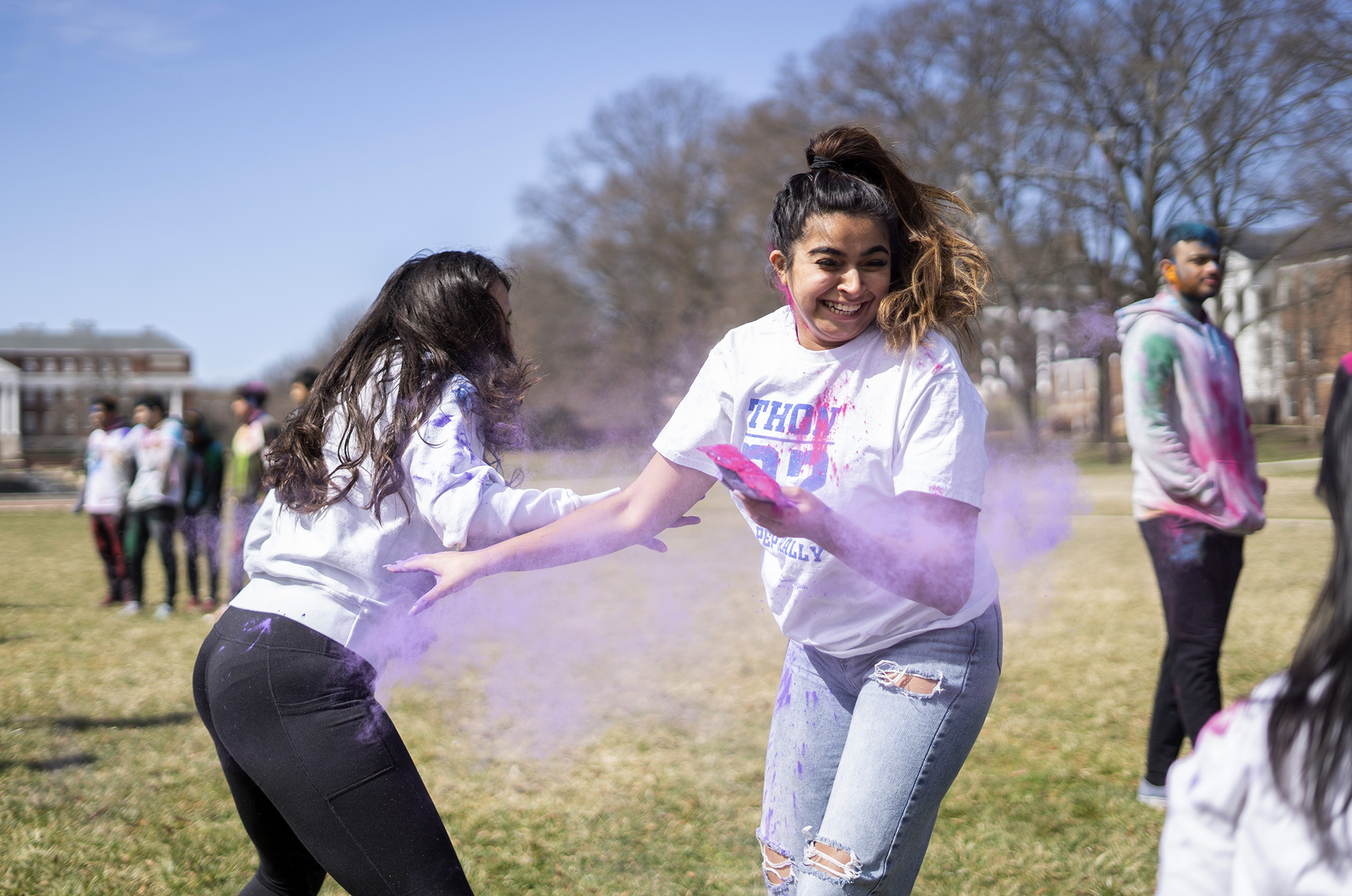 SFMA worked together with the ISA to plan the festival.
Gaind and Aliyah Patel, another co-president of SFMA and a junior biology and psychology major, hope to raise both funds and membership at the festival.
"Bringing together different organizations across Maryland brings together more people ... I think it's a lot more fun collaborating," said ISA treasurer Shiv Rathod, a junior computer science major.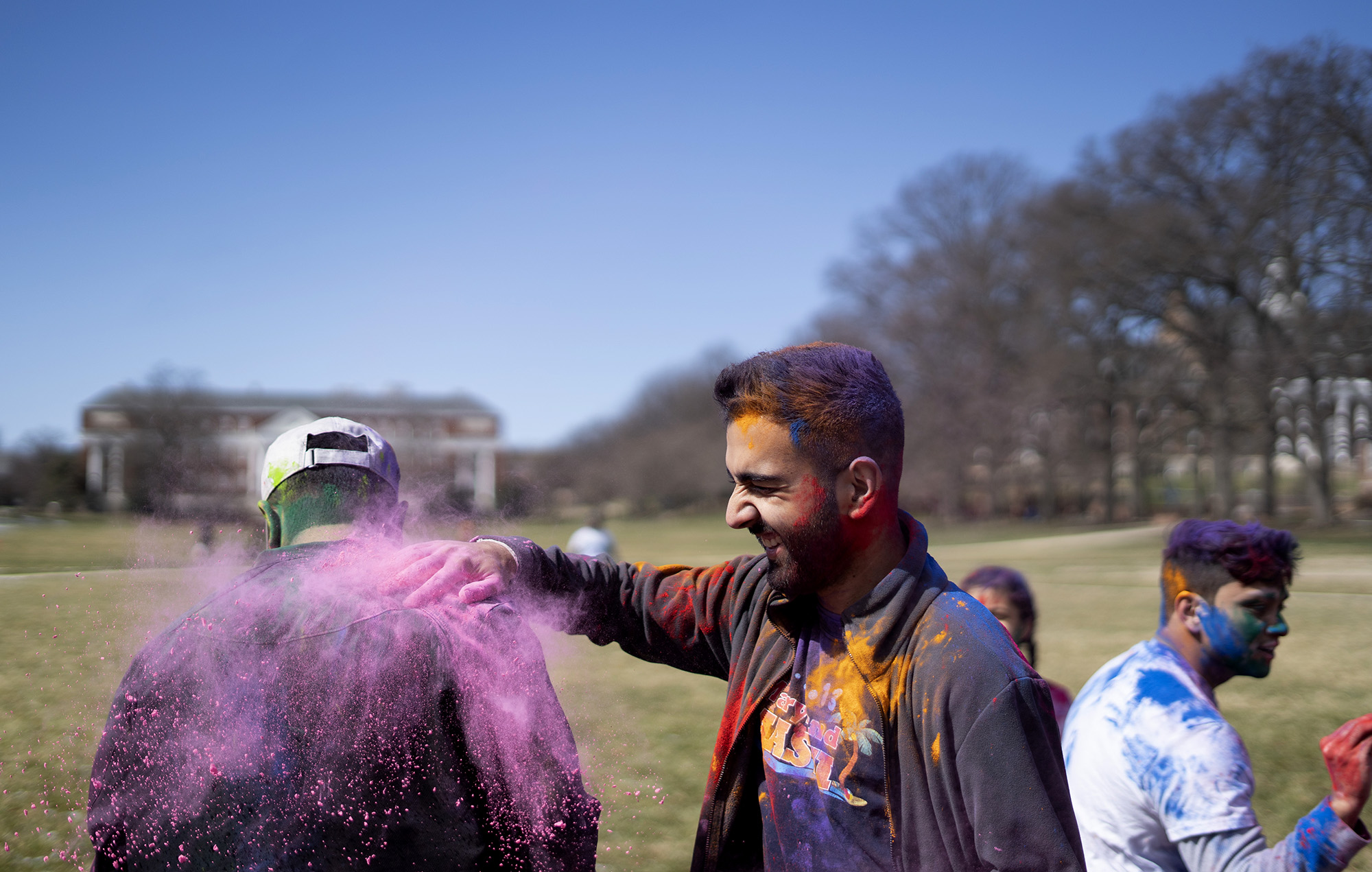 [After three years of planning, UMD opens ablution room for Muslim community]
Although the university has hosted Holi celebrations in the past, COVID-19 prevented the festival from taking place last year.
"One of the reasons that we wanted to do it this semester was because nobody had done it last year," Patel said.
Rathod also said "We're happy to have the opportunity to come back and come on campus and have these types of events."
Many attendees have been celebrating Holi from a young age in their own communities. However, this is most people's first time attending a celebration at the university campus.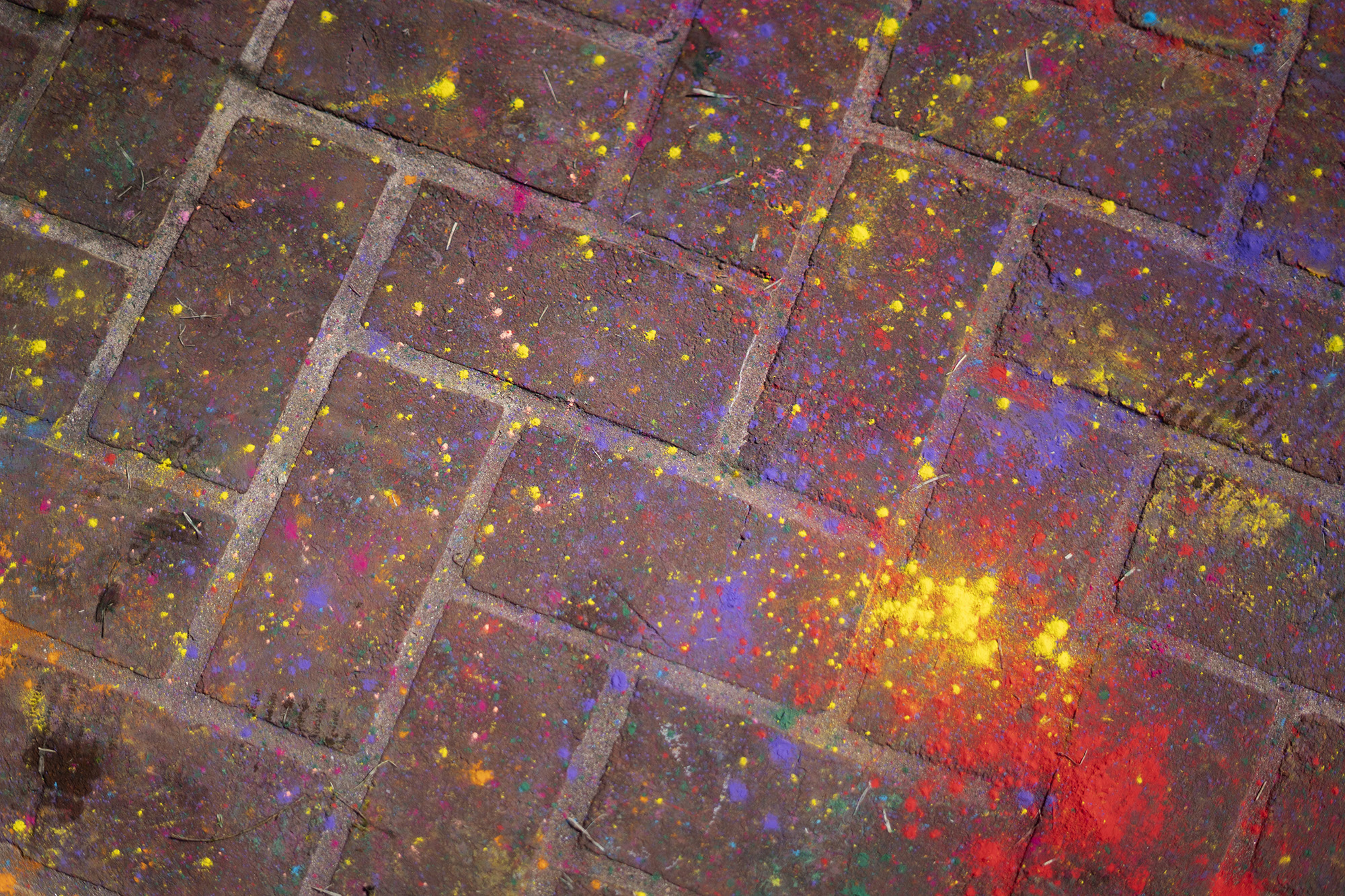 "In India, it was a massive festival with family and friends," said Yash Agarwal, a freshman architecture major who grew up in India. His favorite part of Holi is "the community … just the people around [you], and making friends."
[Ukrainian students at UMD find community in new student association]
Both Patel and Gaind feel a personal connection to Holi. Gaind describes visiting family in India for Holi as a "core memory." She celebrated the festival with her cousins, one of whom recently passed away.
"It's more of a family significance for me," Gaind said.
While Gaind has been celebrating Holi from a young age, Patel began to do so in college.
"It's something new to me," she said. "[It's] something that I relate back to my culture now."