Fifteen years after the University of Maryland's University Senate approved an Asian American Studies minor, the university's APIDA Social Justice Task Force of the Asian American Student Union released a petition to push for an Asian American Studies major.
The petition — launched earlier this month — has at least 125 signatures so far, according to senior biology and women's studies major Jackie Liu. It was created to prove that there's strong support among the student body for a new major, said senior biology and criminology and criminal justice major Dahye Kang.
Liu and Kang are co-vice presidents of advocacy for the AASU, which has a social justice task force. It's the first step in the exhaustive process of major creation, Kang said.
"We have sister institutions who are just adopting the minor and if we want to still be thought of as a forward institution, we need to expand even further and show that we are on the forefront of supporting people of color," Liu said. "Primarily, in this case, the Asian American community."
Racist attacks against Asian American communities last year during the COVID-19 pandemic spurred the proposal for the major. The AASU created its social justice and advocacy task force in the last spring to create a list of critical issues to address, Liu said.
[Five UMD students commit to teaching in underserved areas this fall]
This university's AASU joins the multitude of student groups across the country advocating for their colleges to add an Asian American Studies major in recent months.
Along with the number of signatures, the in-person responses members of the task force received demonstrated the need for a major, Liu said. Many students they talked to said taking their first Asian American Studies class was a "wake-up call" for what being Asian American meant to them, she said. Liu added that the responses matched their own experiences in the program.
"The lived experiences of our students stand for themselves as justification for the funding of such a program," said senior psychology major M Pease, who is on the task force.
The AASU has also reached out to other Asian student groups at this university, such as the South Asian Student Association.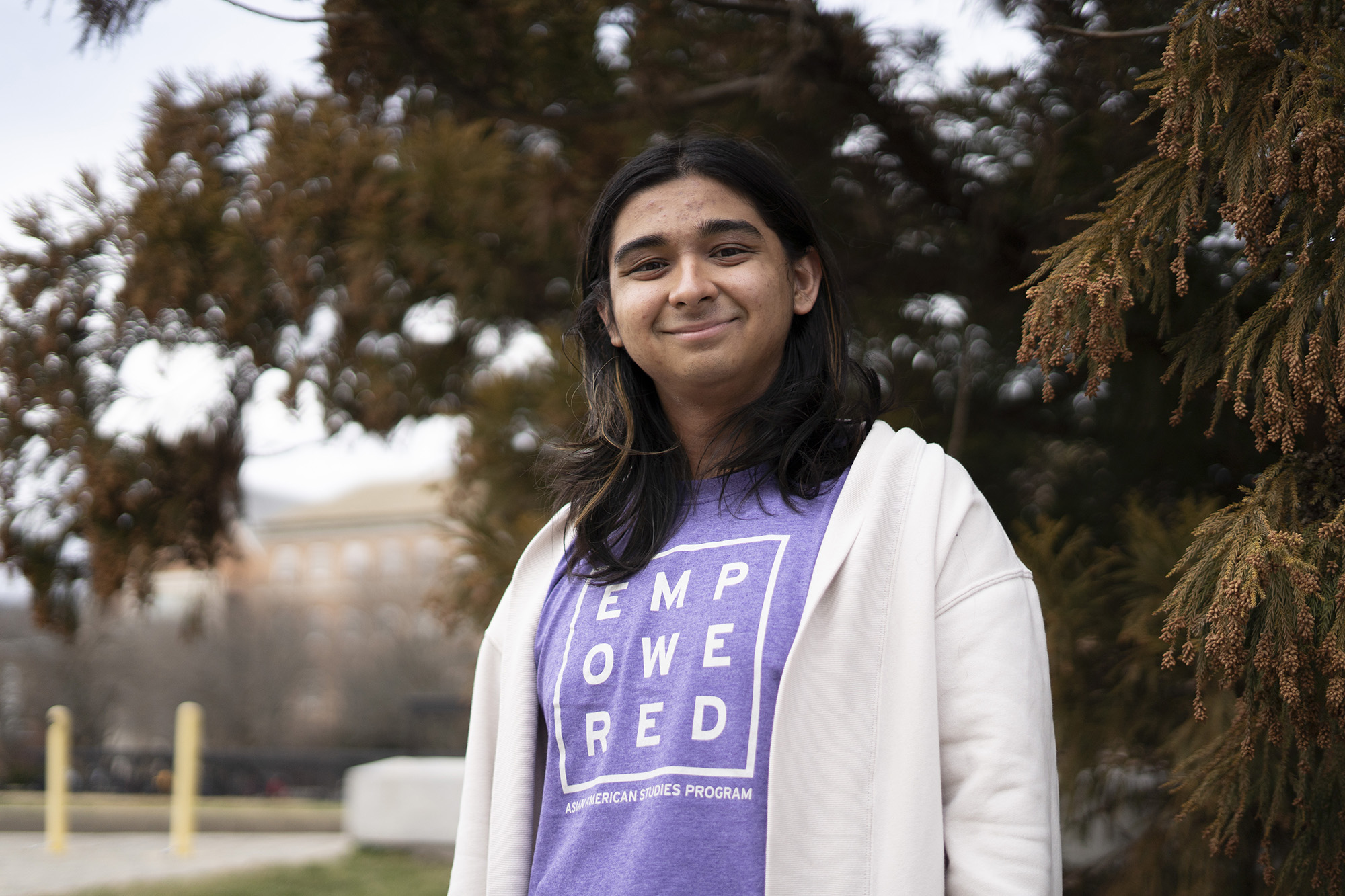 "They've always been open to talking to us to make sure that South Asian members are involved," said South Asian Student Association President Anish Kakarla, a senior biology major.
Though the Asian American Studies program faculty weren't directly involved in drafting the petition, they wanted student voices to be centered, Liu said. Kang echoed the sentiment, saying faculty have been very supportive of their efforts.
"Students have always been the best advocates for their education," said Dr. Julie Park, director of the university's Asian American Studies program, in an email. "[They] have a very compelling case for the major."
The Asian American Studies program was established in 2000, but the push for the program at this university dates back to the 1990s, according to the program website. The program currently has nearly 100 people with the minor with only three core faculty members, Dr. Park said in an email.
Kang said an Asian American Studies major would give the public a chance to learn more about Asian American communities in a classroom setting, and denying offering the major would be a disservice to communities of color.
"If we're an institution that says that they champion diversity and support students of color, why not give them an opportunity as an academic institution to let them learn about their backgrounds in a classroom setting?" she said.
[UMD's government and politics major to drop limited enrollment program status]
The ask for more faculty will be difficult because upper level administration will heavily question the need for more resources, Pease said. They believe programs centered around communities of color are expected to do more without additional support.
Kakarla emphasized the importance of getting more resources to the Asian American Studies department, saying it would help increase the diversity of courses offered to students. "It's really important that we expand so other minorities, not only South Asian but West Asian for example, cultures can also be represented."
Liu and Kang expressed concern in keeping the momentum going after they graduate. However, Kang said the students that will take over in the future are more politically involved.
"I think if we can lay down a solid foundation, like a framework, then I think that people can continue to pursue this work after us," Liu said.
The task force plans to share the responses to the petition with staff and faculty in the Asian American Studies program and then discuss next steps for its proposal.
The possibility of establishing an Asian American Studies major is in the hands of the administration, Pease said. They added the university's decision on the major will determine whether it is committed to its claims to uphold diversity, equity and inclusion.
"Hope is a complicated emotion," Pease said. "I do believe that it's possible, and I want to see it happen."