CLARIFICATION: This story has been updated to better reflect Kayleigh Hasson's plans after her time with Teach for America.
Growing up with an educator for a mom, Michelle Moraa was exposed to teaching from a young age. In high school, Moraa volunteered at the educational day care her mom taught at. And now, the senior government and politics major is an undergraduate teaching assistant for a political theory and philosophy class.
Come fall, Moraa will head across the country to Los Angeles to take the next big leap in her teaching career.
Moraa is one of five University of Maryland students who committed this year to Teach for America, a nonprofit organization that trains and places individuals at schools in underserved communities for at least two years.
"I just wanted to work in a position where I knew that what I was doing was working toward the common good of something," Moraa said.
For Moraa, the decision to apply to Teach for America stemmed from her interest in education policy. She thinks two years of teaching will "translate into different parts of [her] life."
"I would rather have the experience of having been in the classroom before I'm a person researching and advocating for policies that are going to impact educators," Moraa said.
[UMD students, faculty react to Supreme Court affirmative action cases]
Taylor Newkirk, a public policy graduate student at this university, will be teaching in the Dallas-Fort Worth area in the fall.
As an undergraduate, Newkirk mentored middle schoolers, which helped her realize how much she enjoyed working with students.
This past summer, she furthered her passion for education through a program at the Southern Education Foundation where she worked in the superintendent's office in the Griffin-Spalding County school district in Georgia.
It was there that Newkirk realized she wanted to continue working in education to make it more equitable and pass policies that would benefit all students. During meetings, she saw parents voice complaints against critical race theory and other "inclusive teaching."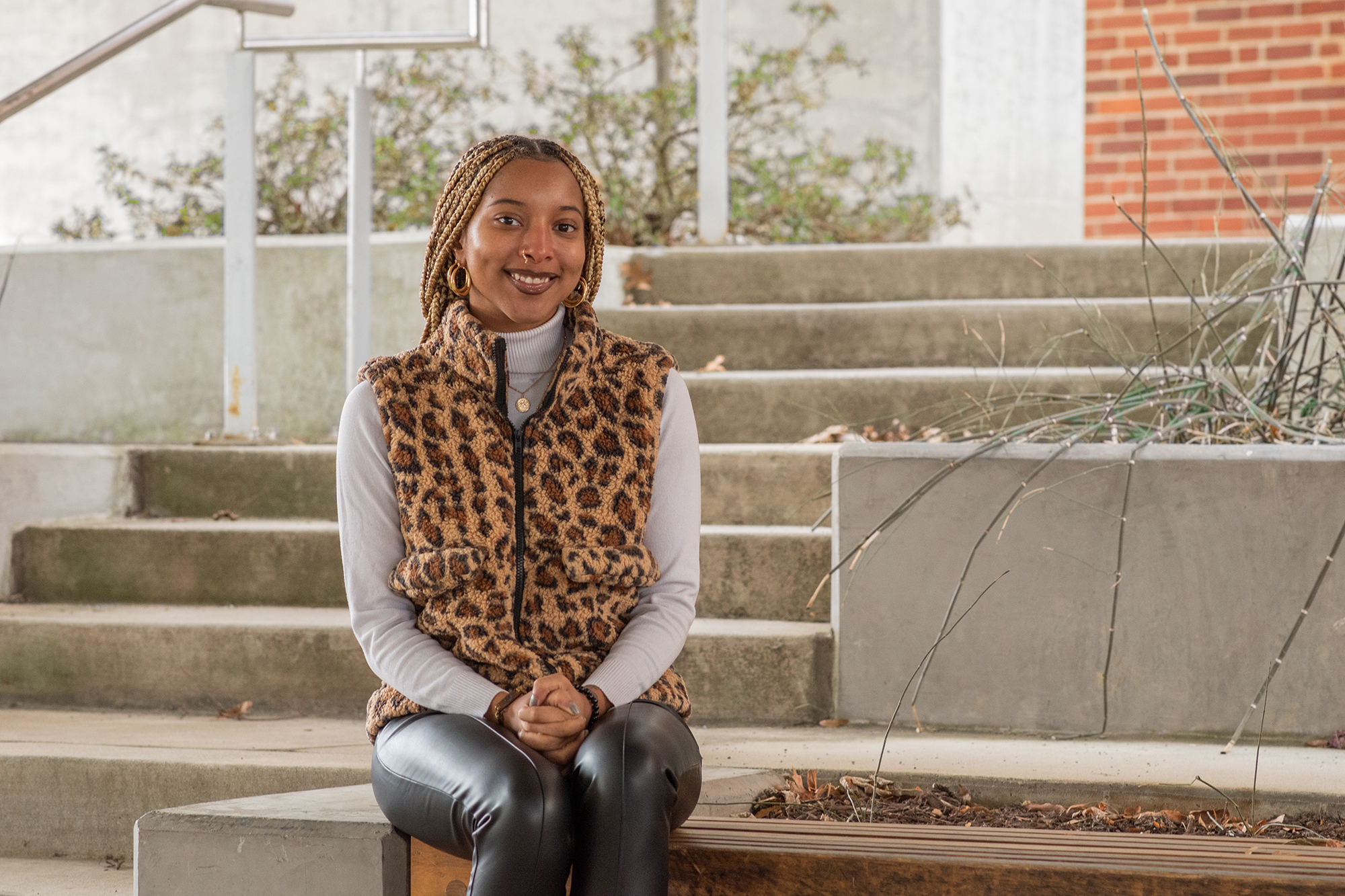 "It kind of put a little bit more fire behind me to want to get into the classrooms because the parents themselves in communities like that specifically are advocating against what it seems like their students actually need," Newkirk said.
She said teaching in Dallas will be a challenge because the conservative ideals she doesn't agree with have become entrenched in the education system, which will force her to advocate even more for policies she believes in, she said.
"That's also why I appreciate TFA, because they kind of train you and get you ready for going into a climate that's not necessarily something that you're used to," Newkirk said.
The committed students don't know what specific school they will be placed at in their assigned district. They recently entered the first hiring round and when they get an offer from a school, they'll accept. Then comes six to eight weeks of training before they begin teaching this fall.
Senior criminology and criminal justice and economics major Kayleigh Hasson knows she'll be teaching middle or high school math at a school in Prince George's County. She hopes with her proximity to this university, she'll be able to make a difference in the local community.
University data from fall 2020 shows Montgomery and Howard counties enroll more undergraduate in-state students than Prince George's County, despite the university being in Prince George's County itself.
['The way language is used in real life': Lectica language app engages users with culture]
"I'm looking forward to hopefully having an impact and helping kids be able to apply to and get admitted to college from Prince George's County," Hasson said.
Teach for America has been the subject of some criticism in past years — namely for sending teachers with only just over a month of training into school populations that already face inequity. Some say training isn't enough to properly work with students, especially for students who don't already have education backgrounds or aren't majoring in education.
The short commitment period has also come under fire because some say it does not create lasting investments in communities.
Hasson thinks these criticisms are valid. But she also thinks the program is a good opportunity to fill needed gaps. Right now, she plans to go to law school after her time with Teach for America, but said she hasn't ruled out the possibility of deferring her start date to teach for longer.
"One way to think about it is that these are schools that are already in need of teachers. Teach for America is just helping to supply those. And I think a lot of people do end up staying longer than two years," Hasson said.
Karina Steigerwald, a senior criminology and criminal justice major, appreciates Teach for America because it allows those without education backgrounds to get their foot in the door.
Steigerwald, who committed to teaching in New York for two years starting this fall, said she was inspired to apply to the program because of her desire to work with at-risk youth and prevent them from entering the criminal justice system.
"This is a way for me to work with at-risk youth directly and make a difference … it's definitely important to have teachers and leaders who really care about their education." Steigerwald said. "I also don't think that you need to be an education major to want to make these differences and achieve educational equity."