The 2022 NBA Leather Tour is a rare gathering of underground hip-hop's greatest minds, voices and instrumentalists. The most recent stop was Saturday at The Anthem, a decadent venue on The Wharf in Washington, D.C. There, producers The Alchemist and Black Noi$e provided the sonic backdrop for rappers Boldy James, Earl Sweatshirt and Action Bronson.
The Alchemist opened the show himself, DJing in front of the crowd with interspersed adlibs before jumping down and performing a short rap. At this time, Earl Sweatshirt and Action Bronson made an appearance to jump along and tease their later appearances, much to the pleasure of the screaming crowd.
Earl and Bronson cleared the stage and Boldy James replaced them, approaching to rap under a single spotlight. The Alchemist stayed on to DJ — the pair released two collab albums in the second half of last year.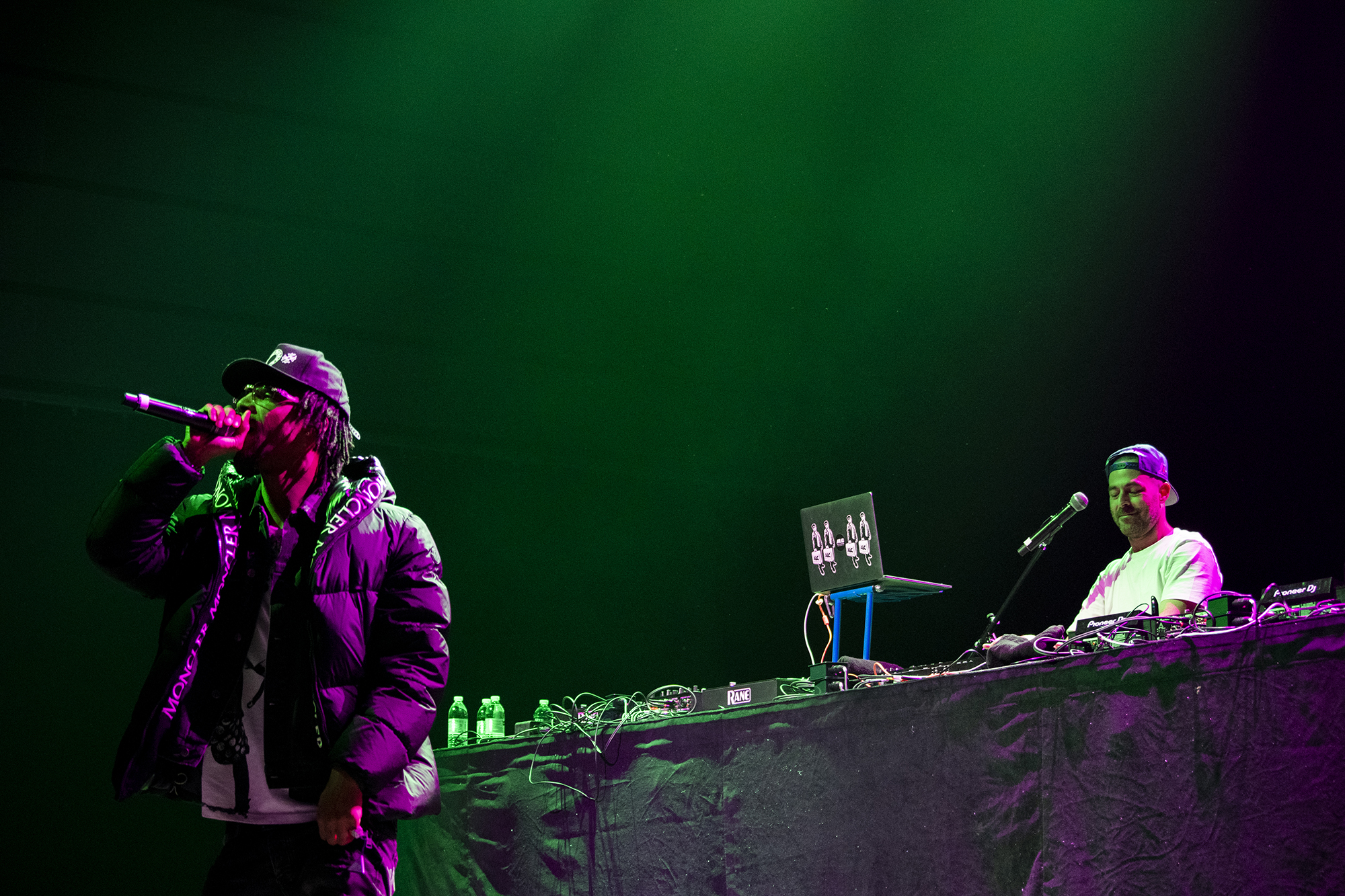 With The Alchemist's acclaimed production behind him, the Detroit rapper tore up the audience with cold, mature bars. Armed with an unrelenting flow and limitless confidence, Boldy made rap look easy. The entire set was excellent, but highlights included "Slow Roll," "Scrape The Bowl," and the last track, "First 48 Freestyle," where The Alchemist lit a joint to the sound of his collaborator mercilessly spitting his verse. The two friends shared a hug and walked off the stage.
[Review: 'Uncharted' repeats genre staples, but has fun doing it]
After a short intermission, Black Noi$e took charge of the DJ booth and queued up the instrumental for "E. Coli," a nice transition since it's produced by The Alchemist. Earl Sweatshirt strutted out to rap his thoughtful verse.
Earl is a young visionary in hip-hop — a master of his own experimental vein that bleeds together dense, poetic verses and abstract, sample-heavy beats. He plays with tempo and time, switching flows while typically maintaining a monotone inflection. Basically, despite his greatness, his intricate yet lackadaisical sound makes him one of the last artists I expected to invigorate a crowd. It's not really music that inspires dance, outside of rhythmically nodding along.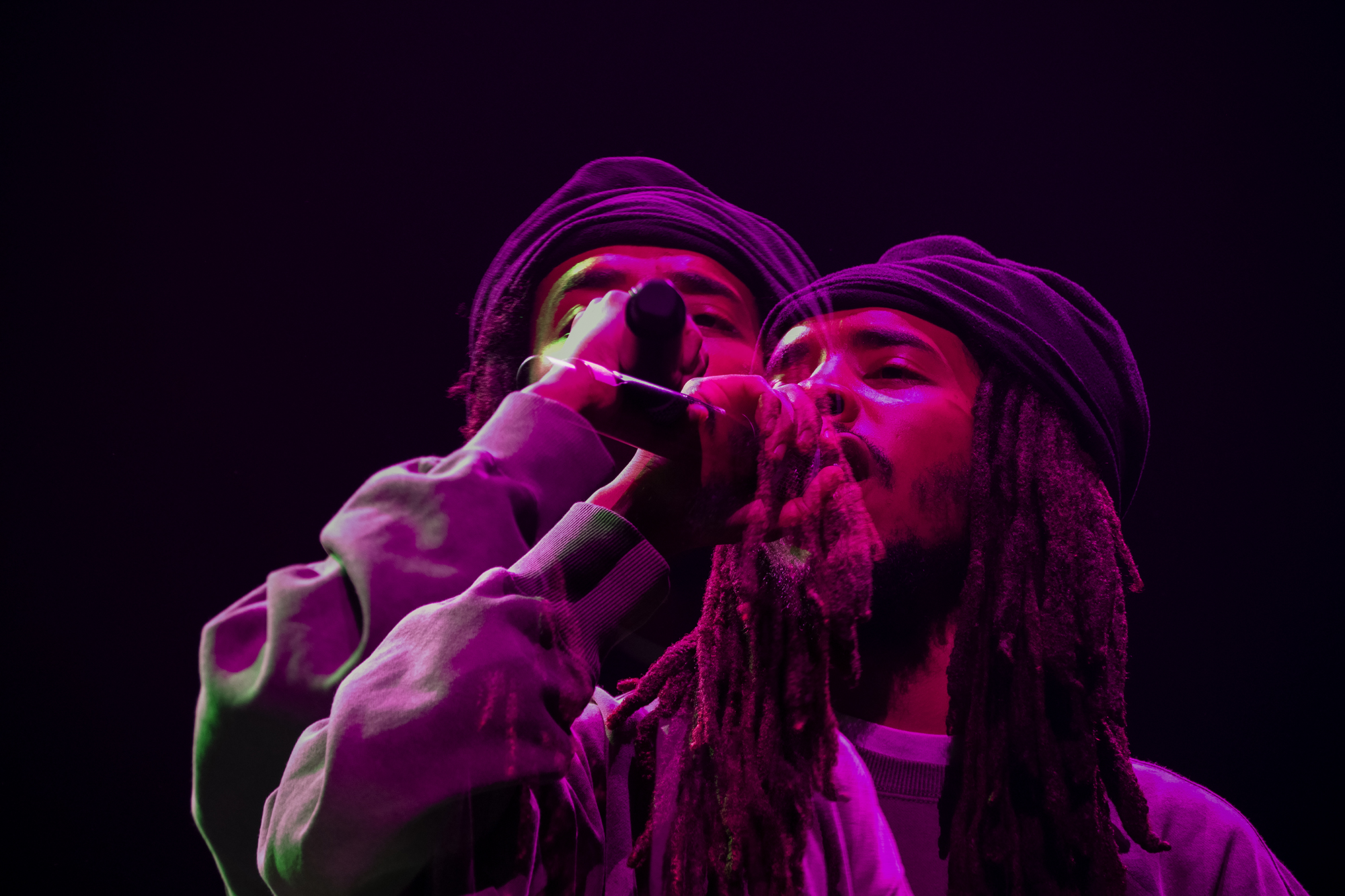 Yet, I was wrong. Not only did several of Earl's tracks get the crowd jumping, but the audience rapped his complex bars back at him. Earl even stopped the set at one point because he was confused at the crowd's behavior — they were forming a mosh pit — and he poked fun at the participants for trying to energetically dance to his slow, dreamlike instrumentals. The loyal audience members hung on his every word, bound and mesmerized to his spell-like rhymes.
Earl had plenty of fun with his setlist for this show. He performed tracks mostly from his newer projects, using little to no content from Doris. Highlights were "Shattered Dreams" and "The Bends" off Some Rap Songs as well as several songs from his two most recent albums like "MTOMB" and "Fire in the Hole." I was particularly excited to hear "Grief," a single off I Don't Like Shit, I Don't Go Outside and one of my favorite Earl tracks. He also rapped both his and Zelooperz' verses on "Vision," a melodically varied vocal showing with a winding, rollercoaster piano instrumental.
He happily performed "EAST," despite the initial backlash and criticism of the admittedly ridiculous beat that seems to sample something that sounds as if Big Bird got his hands on an accordion and some woodwinds, then forced to work in a circus band. One of the most electric parts of the set was when Black Noi$e seamlessly transitioned one of Earl's piano outros into Meek Mill's "Dreams and Nightmares," inducing a rapping fervor among the audience.
He wasn't without his fair share of jokes, either.
[The Diamond Drag: Episode 6 Glamazon Prime of 'RuPaul's Drag Race']
"I got the R&B album coming out next year, it's finna be an NFT … I'm into the Metaverse super heavy bro, that's my drip now," Earl said. 
There were also moments Earl brought on other rappers, enlisting Boldy James' help for "Photographic Memories" and letting another guest rapper take the stage to perform one of his solo songs before the crew walked off in a haze of smoke.
Initially, I was confused as to why Earl Sweatshirt's set was in the middle of the concert and not at the end; Action Bronson had the final act instead, despite having almost half as many monthly listeners than his ex-Odd Future tour mate. My questioning was validated after a mass exodus occurred at the end of Earl's set, when a significant portion of the crowd left without even bothering to hear Bronson.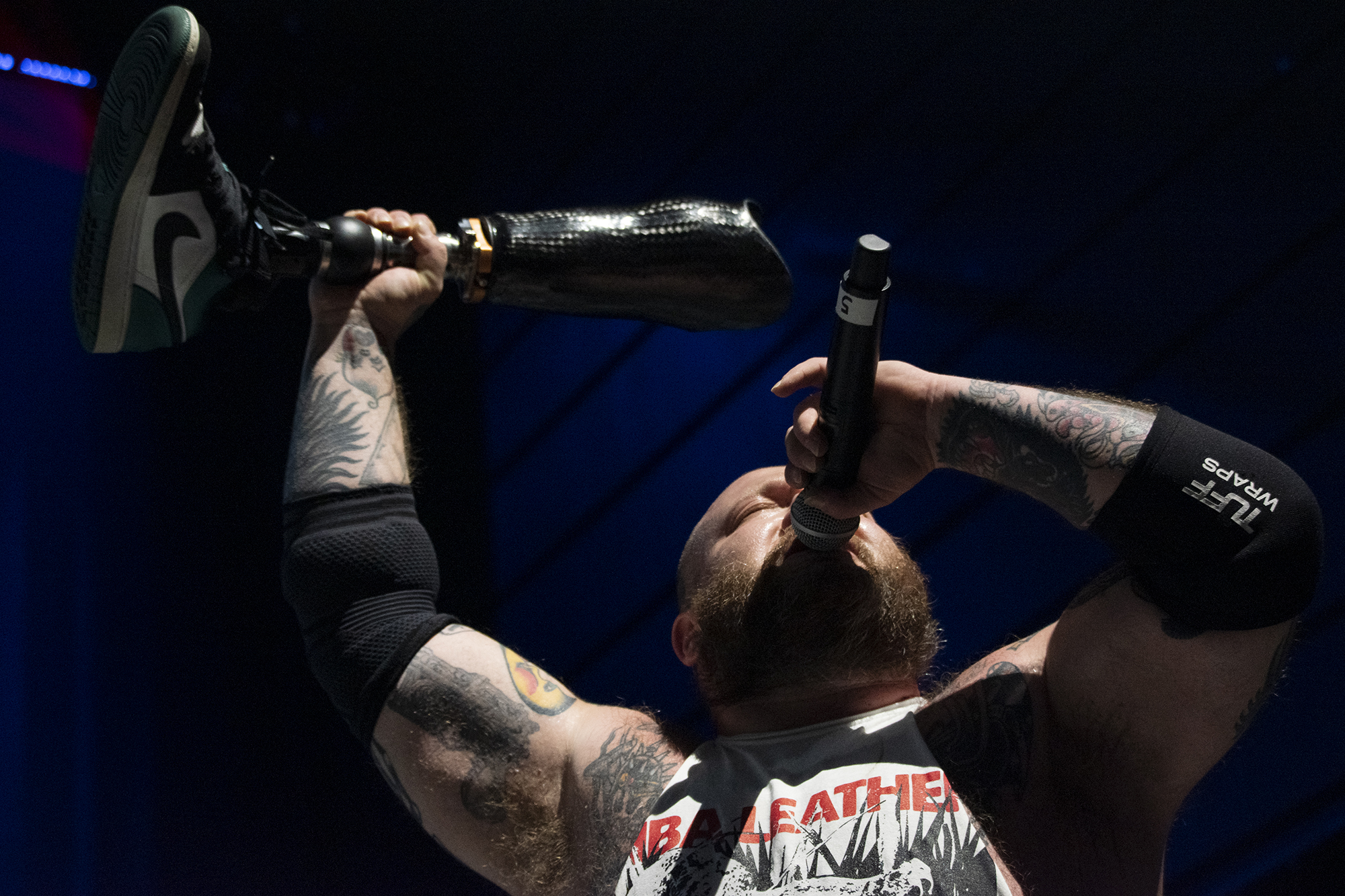 It took about 10 seconds of Bronson's performance for me to realize why he'd been chosen as the designated kicker. His on-stage energy and persona are magnetic. I'm not super familiar with Bronson's music, but after watching the show I immediately looked through his Spotify to find some favorites he performed like "Dmtri" and "The Chairman's Intent."
Bronson ran about the stage, alternating from vigorous movements like pounding his head or flexing to standing stoically like a statue of a Greek god. His instantly recognizable vocals resounded throughout The Anthem, but when he wasn't rapping or posing, he was signing autographs. Among other things, fans threw shoes on stage to be bestowed with Bronson's John Hancock, but more shockingly someone else threw him a prosthetic leg which he continued to use as a prop during a track before signing.
Bronson brought a much-needed energy boost after the laidback presences of his precursors, and his set was the perfect finale to a series of unforgettable performances.