The student-run comedy group Maryland Night Live performed in front of a live audience in Stamp Student Union's Colony Ballroom on Sunday.
The show, now in its eighth season, is styled after the well-known Saturday Night Live. The first performance was in May 2019, shortly after the club was founded by Walker Green and Sammy Garcia.
Before the show started there was a slideshow showing photos of the group practicing and a couple jokes to get the audience warmed up. Playful songs like "Dancing Queen" by ABBA and "Busted" from Phineas and Ferb played in the background.
The show's cold open was a skit parodying Snow White — but with a new dwarf: Dumpy. The audience was very quickly drawn into the two-hour performance of skits, stand-up, musical guests and a live jazz band. They also had some prerecorded video skits shown in between some live performances.
[Review: 'Uncharted' repeats genre staples, but has fun doing it]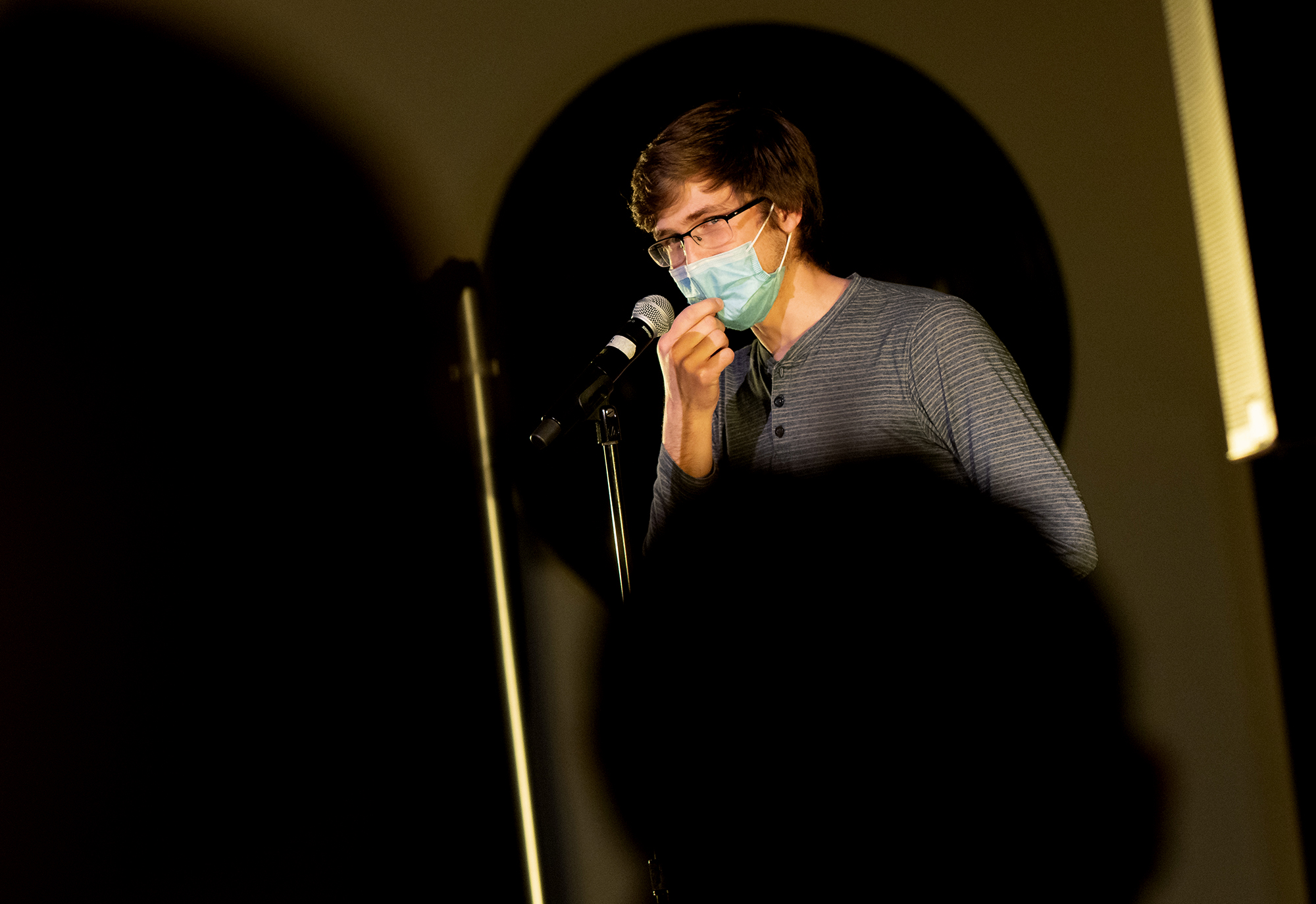 Sam Intrater, a director and sketch player for the show, has been a part of the club since its first performance in 2019. He's grown to love what the club can come together to do as a group.
"With Maryland Night Live, we have a great team of students that get together, start with absolutely nothing," Intrater, a senior government and politics and theatre major, said. "And we just come up with ideas for sketches, we write them, we put them on our feet and then we put on a great show."
The host of the show, Justine Morris, has also been a part of the show since its first season. They opened with a monologue that poked fun at their participation in the club after having dropped enrollment from the University of Maryland.
One of the standout skits was a recurring one. Audiences were roaring at the mini-acts that parodied the end-credit scene of a Marvel movie. Each feature would introduce a new Marvel movie with a new character, whether it was Winnie the Pooh, the Hungry Caterpillar from the well-known children's book or Dumpy, the dwarf featured in the cold open.
[The Diamond Drag: Episode 6 Glamazon Prime of 'RuPaul's Drag Race']
Some of the show's skits were prerecorded and shown on a video screen during longer set changes. They tastefully broke up the skits that had longer transition times without leaving the audience feeling awkward. The club has a multi-person film crew to record shows to be featured on their website so that audiences can rewatch their favorite moments.
Essential to the aura of the show is the live jazz band that has been featured in the show since its first season. Ciara Donegan, a band co-director and keyboard player, has been performing with the club since their second show.
"I've never done anything else like that," the senior atmospheric and oceanic sciences major said. "And it's just such a cool experience to be part of. [It's] not just this really cool band where we play really cool music but also such a fun comedy show. [I love] getting to see everything that all the cast and the writers put together."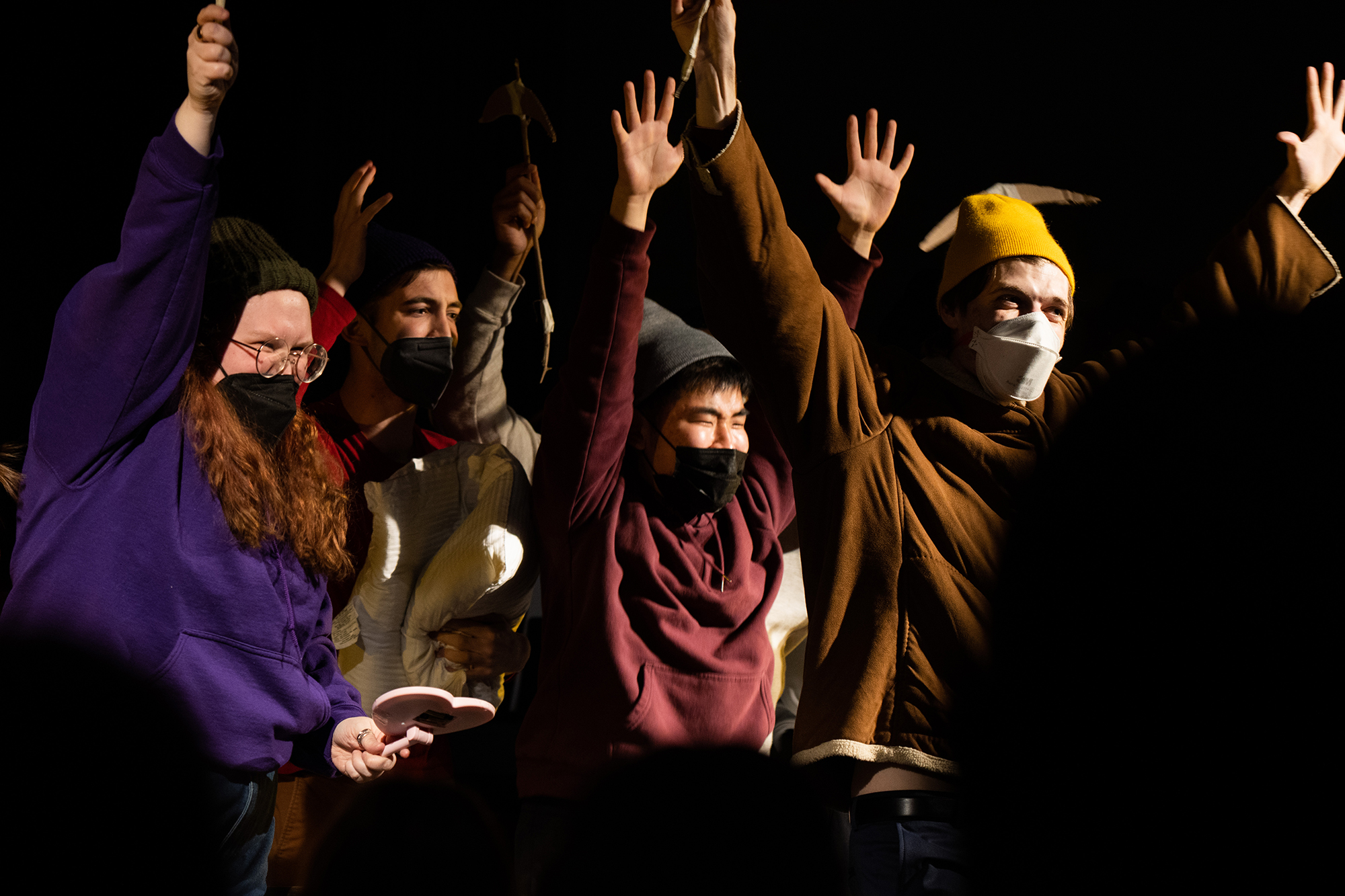 Not only did the show have a live band, but it also featured two musical guests. Lulu Jameson, a junior cell biology and genetics major, strummed an electric ukulele and sang two original songs. Benny Roman chilled audiences with an original of his own and a cover of "Hallelujah."
Interspersed throughout the skits were longer sets by student stand-up comedians. One of the stand-up performers, Eric Strauss, shocked the audience into laughter with his slightly-raunchy humor. He enjoys how the club allows him to be a part of a group while still performing stand-up.
"Since I do stand-up, I don't want to reveal my set to friends and family before I do it," he said. "And so I now have a group of people that are like-minded and that can give me notes and feedback, so I can kind of figure out what works and what doesn't work and help fine-tune my material."
Overall, the show delivered just as strong as it has for the past seven seasons. The site features recordings of past shows, clips and episodes of their spinoff show Maryland Tonight.