For Natalie Bartholet, majoring in music meant little free time to explore interests outside of school. Instead, she mostly spent her time juggling a heavy course load, participating in large ensembles for up to six hours a week and rehearsing for marching band three times a week, in addition to playing game day performances.
The music school, while rigorous and time-consuming, Bartholet said, represented an opportunity for her to share her musical passions while playing in ensembles and teaching students.
She has aspired to teach music to young children since the fifth grade — but losing her connection to music during the pandemic changed everything. Online lessons and performances altered her outlook on the industry and led her to realize the career would not be sustainable.
"It made me not want to be a music teacher anymore," the senior human development and music education major said.
Like most students, the pandemic broke Bartholet's routine. And for some music majors, it helped them see beyond the music world.
"Seeing the way other band directors and other public schools, especially, have been dealing with the pandemic and seeing the stress of my professors and my teachers — I just realized I do not want this kind of stress for myself," Bartholet said.
This shift led Bartholet to change her human development minor into her second major. She didn't want to leave the music education major entirely because of all the time and effort she has put into the degree.
"It was a big process coming to terms with like,'Oh, I don't want to do this anymore. I don't see myself doing this anymore, what else can I do?' " Bartholet said.
Andrew Zhang, a senior music major specializing in clarinet performance, had a different metamorphosis during the hardest times of the pandemic.
Zhang described one of the most difficult changes for himself and others in the major was wearing masks for their performances, especially during ensemble pieces. He said masks, especially ones not designed for musicians, can alter how a musician's instrument sounds.
[Five UMD students commit to teaching in underserved areas this fall]
The clarinet player specifically said chamber music — where musicians do not have a conductor — usually relies on the facial and bodily cues of others, which is something masks can hinder.
"Nowadays, you have to cue really loudly because I guess people, including me, never realized that a lot of that was literally being able to hear someone breathe," Zhang said.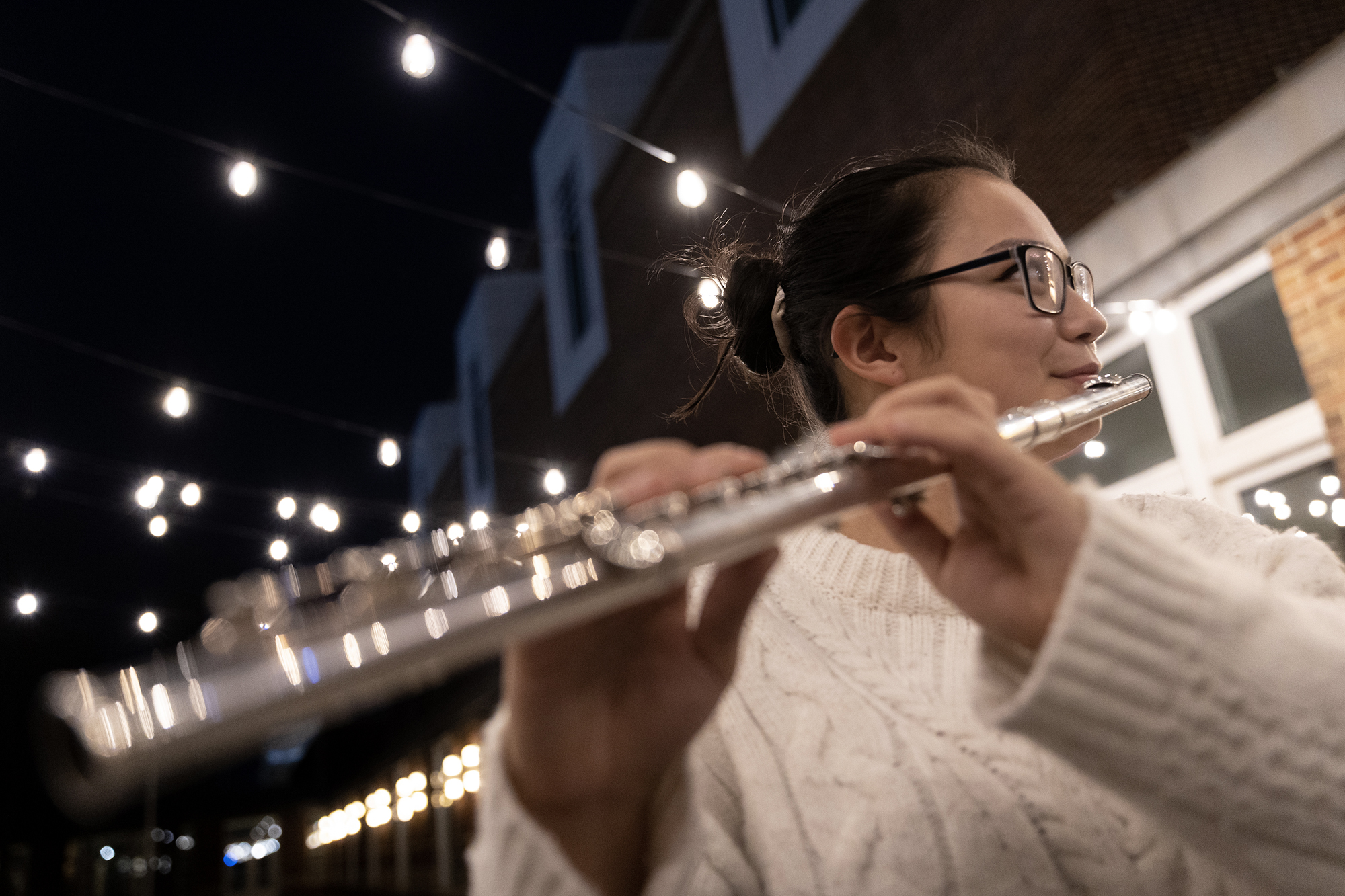 Zhang said despite the difficulties that come with masks, the more he practiced on his own, the more passionate he became about his future in the music industry. He said there are four seniors total in the clarinet section who he has known since starting at this university, but plans and attitudes have changed among them.
"Before quarantine, they were all very much on the path of going to graduate school … doing the traditional lineage of what you do when you get a performance degree," Zhang said. "I'm still on that, I've been applying to graduate schools, but I'm the last one left who is just not planning on doing something else with their life."
Senior music education major Madeline Swartz echoed Zhang's sentiment. While she had a distaste for teaching kids music online, she said the way that other teachers adjusted their teaching styles quickly gave her inspiration.
[USAS chapter prioritizes push to raise hourly wages to $15 for all UMD workers]
"Teachers really just did the most during the pandemic," Swartz said. "They were making last-minute lesson plans and changing all their years of what they knew as the status quo for teaching into this new virtual platform; it was not easy for a lot of people."
But like Zhang, she saw others in her program lose interest in music after reflecting on what they really want out of life.
"It's really cool that they found out it wasn't just teaching they liked, but other avenues, but I don't think they would have realized that till a lot later in life when they are actually in the field doing it," Swartz said.
The pandemic tested most people and their passions. Swartz said if teaching stayed online much longer, she might not have had the same determination she has now, but the few moments of teaching in person again brought her spark back.
"It's kind of like a light at the end of the tunnel," Swartz said.