The Shed, a membership-based rehearsal studio space, opened its doors in the University of Maryland's Discovery District Monday. 
Owner and Co-Director of Percussion Studies Jauvon Gilliam wants The Shed to be a place of community for all types of artists. 
The Shed operates on a 24-hour schedule, and members can enter with a digital key on their phone to access the space. The Shed provides a vast array of instruments and equipment from the inventory of Capital Percussion + Backline Rentals, Gilliam's equipment rental company, founded in 2014.
"The whole point was to create a place where people from all walks of life and all artistry levels can have a place to collaborate and work together," Gilliam said. "Because it is in those moments of collaboration and in those moments of community where the magic truly happens."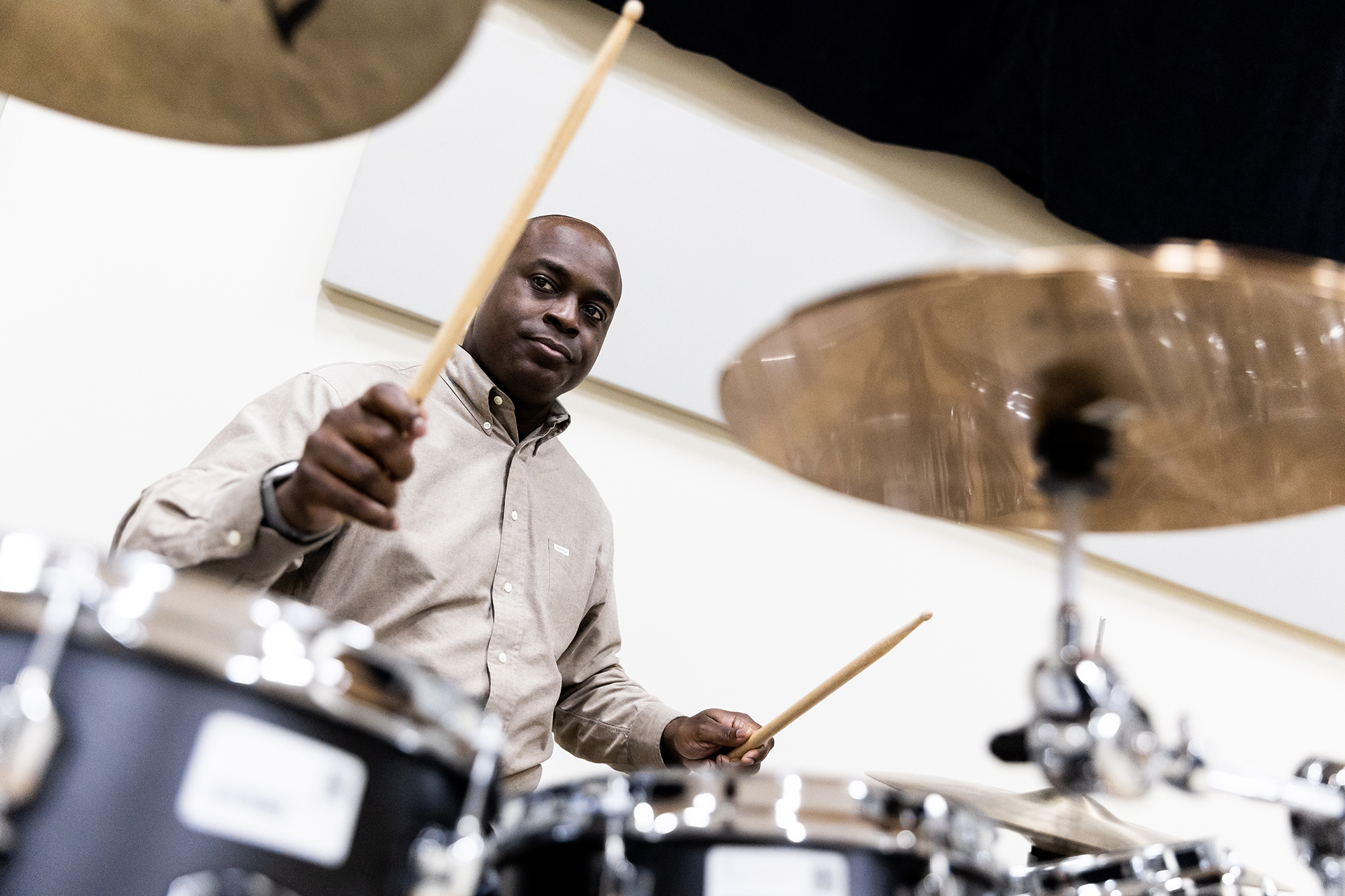 Gilliam has been the principal timpanist of the National Symphony Orchestra since 2009. He said sharing spontaneous moments playing with the National Symphony Orchestra has been when he has felt "the most invigorated, the most alive." 
[Charli XCX expects her flop to reach the top]
He aims to bring that feeling within reach for others by providing access to often cost-prohibitive equipment and space to use it. As Gilliam put it, he combined the powers of being a musician, an educator and an equipment lender. 
"There's this perpetual sort of need to be in school as a percussionist because you need the instruments to practice on," Gilliam said. 
Gilliam intends for The Shed to be a space for a variety of uses. The largest rehearsal space is suited for big groups of musicians or dancers. The other three studios can be equipped for conferencing, podcasting and teaching.
The Shed, and the warehouse of Capitol Percussion instruments in the back, supplement the resources provided by a school. At 5650 Rivertech Court, the rehearsal studio and instrument renter neighbors biomedical company Medcura and aerospace company Aerothreads. In the Discovery District technology park, The Shed stands out as an arts institution. 
[Wordle Wars: UMD students on the popular word game and friendly competition]
At The Shed, business and operations manager Sabrina Peterson and assistant manager Michael McSweeney have been welcoming prospective members since opening. Both Peterson and McSweeney are classically trained percussionists, and they are excited to see a place where artists can rehearse together with the gear they need. 
Before starting at Capitol Percussion in October, McSweeney taught music lessons in the Chicago area. Speaking from that experience, he said finding space to hold lessons is difficult –– but The Shed is built perfectly for that use.
Peterson said music education can be very expensive, and The Shed attempts to bridge that gap with expansive membership perks.
"When I was in school, I think it'd be really nice to have something like this around," Peterson said. "Having somewhere to go and practice, especially if you're a night owl that likes getting stuff done — that is just kind of a game changer."