By Parker Leipzig
For The Diamondback
University of Maryland's theater, dance and performance studies school put on an experimental dance series on Dec. 3 and 4 that proved dancers can also be successful choreographers.
Megan McDevitt, a senior dance and neuroscience major, choreographed the second piece of the show. Titled "Strangers," McDevitt found it challenging to direct a whole group of dancers since she usually creates solo pieces for herself and her personal abilities.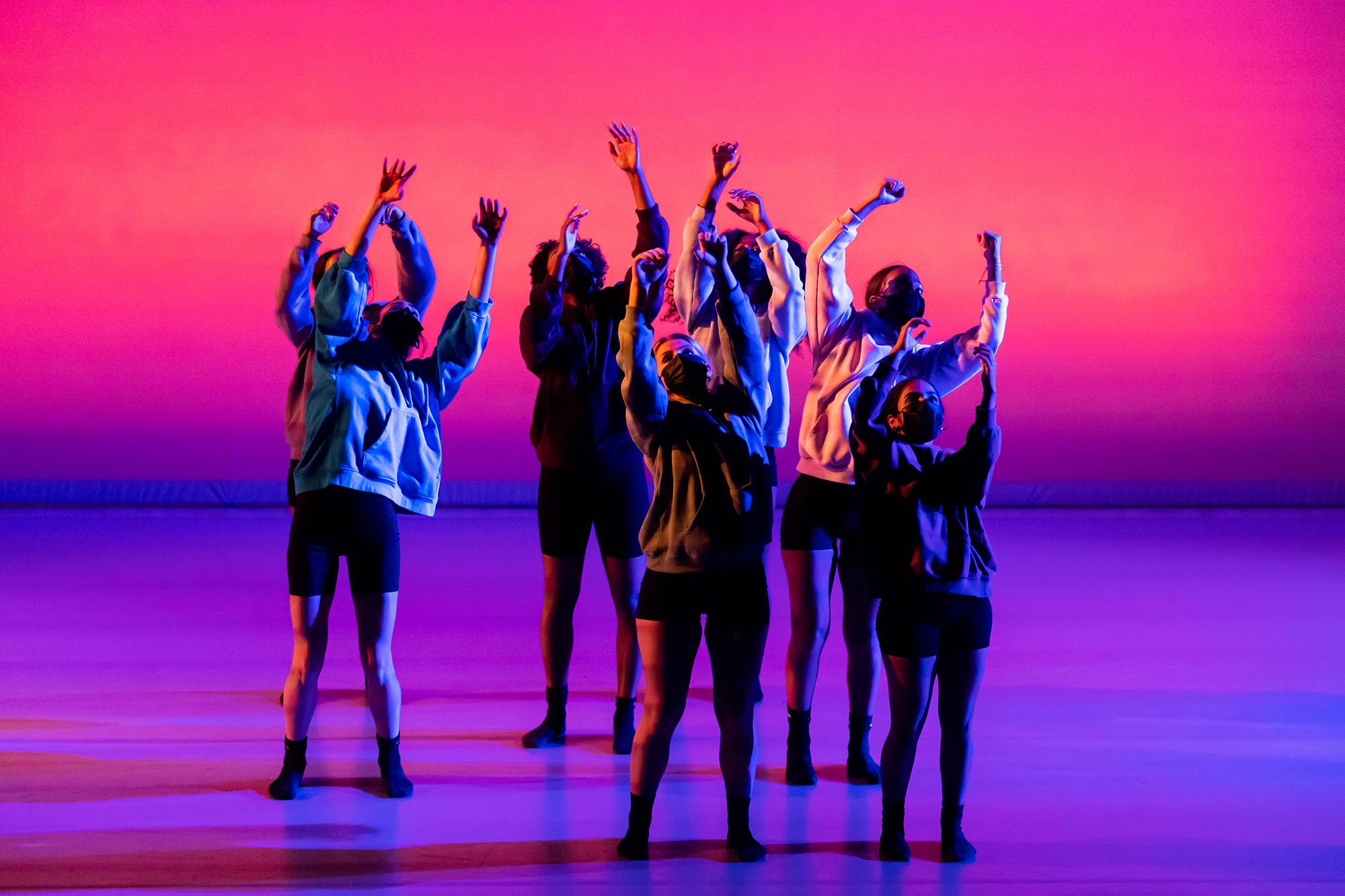 Despite initially feeling strange in the position of choreographer, McDevitt said she became more confident as her dancers began to truly "live and breathe the piece."
"I think I incorporated a lot of multimedia aspects and choreography that shifted in tone and speed," McDevitt said. "Dynamics that contributed to each section of the piece kind of having its own meaning or its own role in the greater picture of the piece."
[Dead Emerson recounts time at UMD for the anniversary of his single 'Siddhartha']
Her hope is that at least one person in the audience was moved by her piece.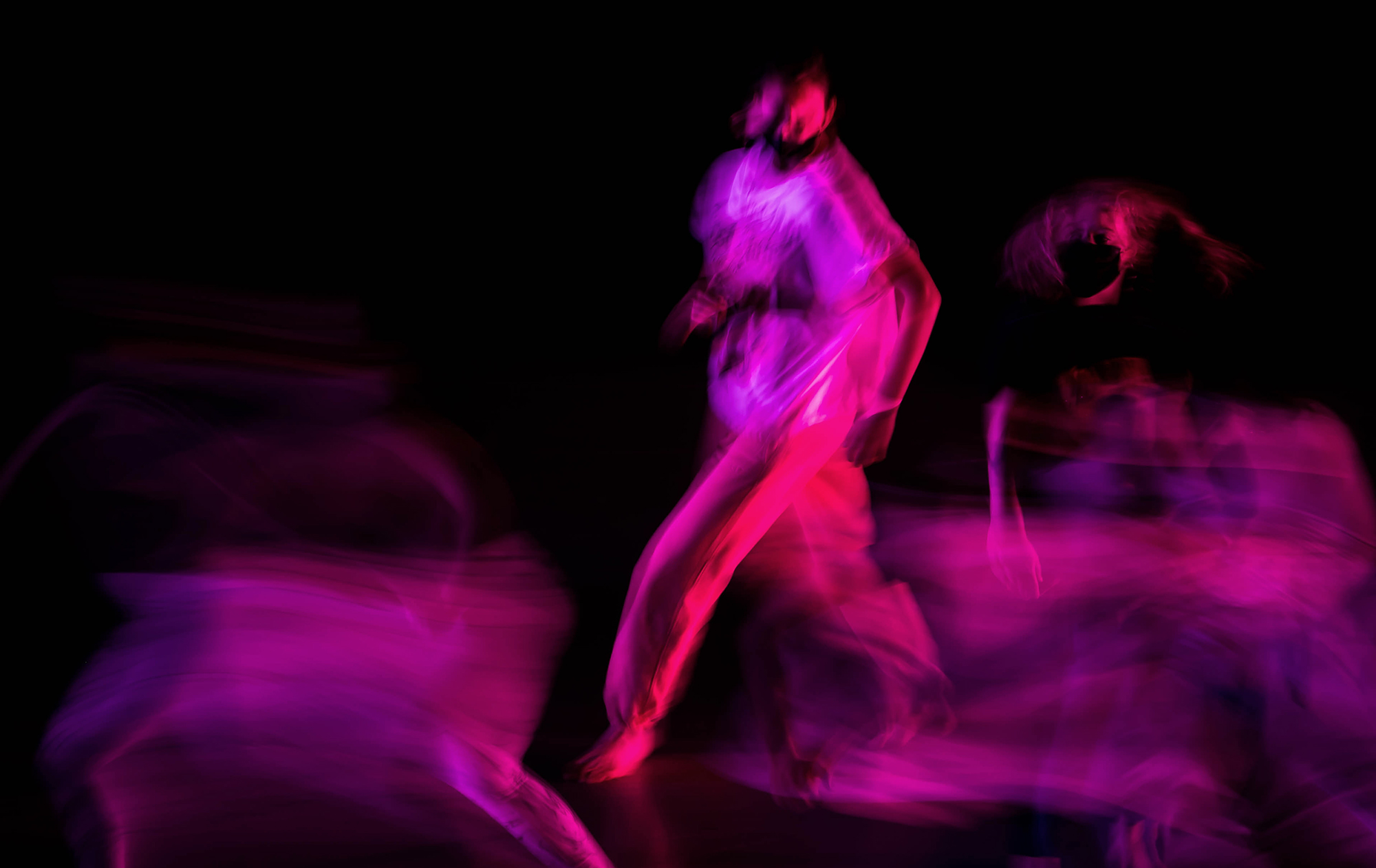 McDevitt's time in New York City during the summer after her freshman year influenced her show's narrative. She said she felt alone in the big city and would see strangers on the street that she wanted to meet.
"I was just kind of inspired to make a piece about how strangers can feel like we know them already," McDevitt said. "And just sort of a lot of the different mental health aspects that relate to relating yourself with other people and the potential within other people."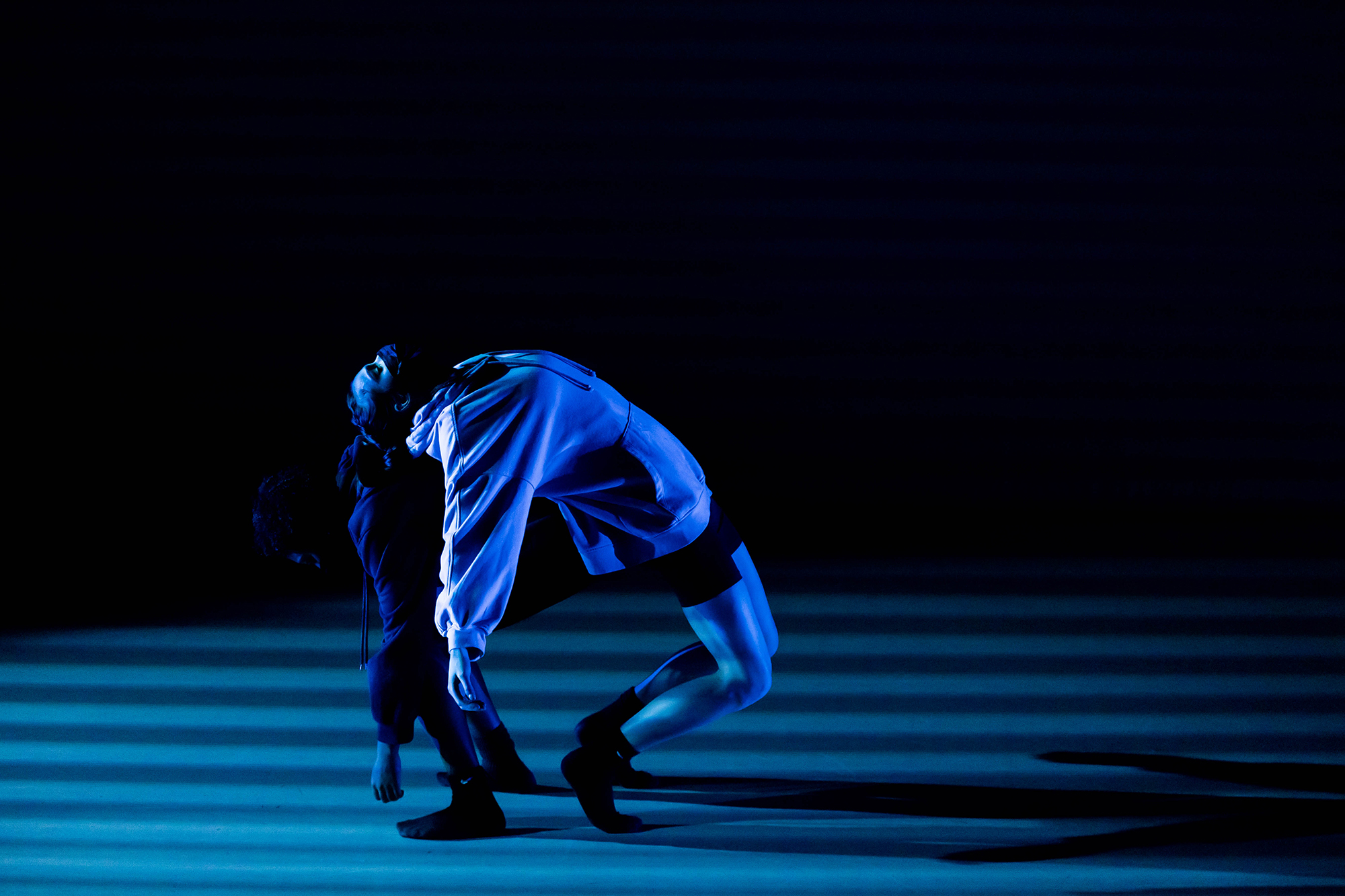 Luis Garcia, McDevitt's projections designer, created visuals for "Strangers" mixed with sounds McDevitt implemented. McDevitt included stories about finding yourself in a place where you might feel small, as well as intricate notes from The Strangers Project.
McDevitt's goal was for people to find comfort and their own message in the personal anecdotes.
[Fall Dance Concert at The Clarice spotlights creativity, emotional choreographies]
The audience's feedback speaks for the success of the dance. Olivia Wolfson, a sophomore journalism and government and politics major, attended one of the showings to show her friend who performed in "Strangers," Cassidy Henning, support.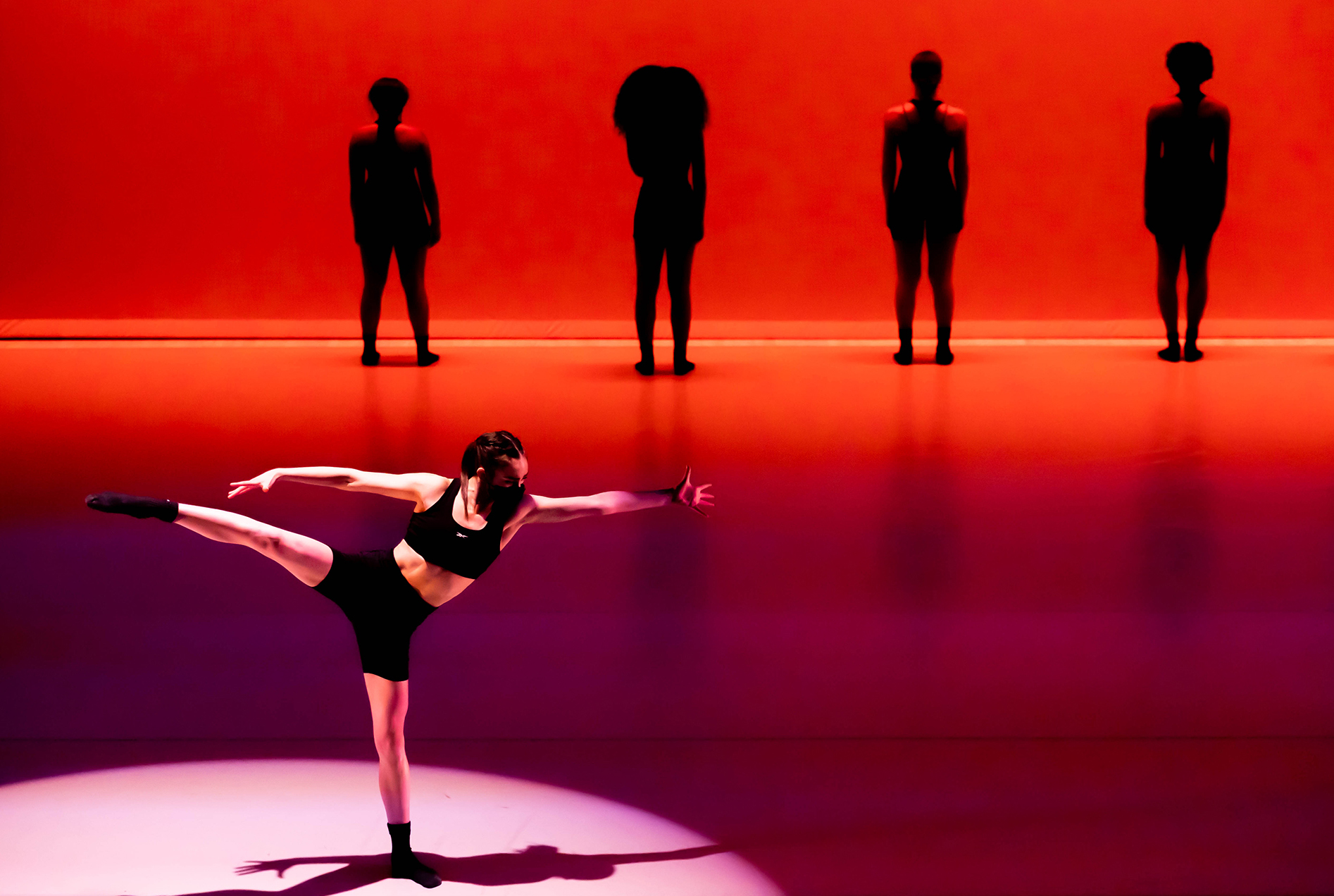 Wolfson said it impressed her that two students choreographed these dances.
"Not only does it allow them to express themselves and … show their work, but it will also help them in the future," Wolfson said.
Paetyn Lewis, a senior dance major and choreographer of the first piece "Crisscross," said similar to McDevitt she struggled in the choreography process and felt "creatively stifled."
Lewis said 75 percent of her final piece came together in the last few weeks because she had been in her head about it. Being pressed for time pushed her to finish the choreography and her artistic influences — Galen Hooks, Mecnun Giasar and Danielle Polanco — gave some inspiration to the piece.
"Crisscross" included songs of both slow and fast tempos, attempting to align with Lewis' vision of intersectionality in her piece. Lewis wanted to intertwine hip-hop and modern in terms of both song choice and dance style.
"So, that was really difficult, but … putting it together and having moments where they're together or they're separate was really cool to see and I was really proud of the way it came out," Lewis said.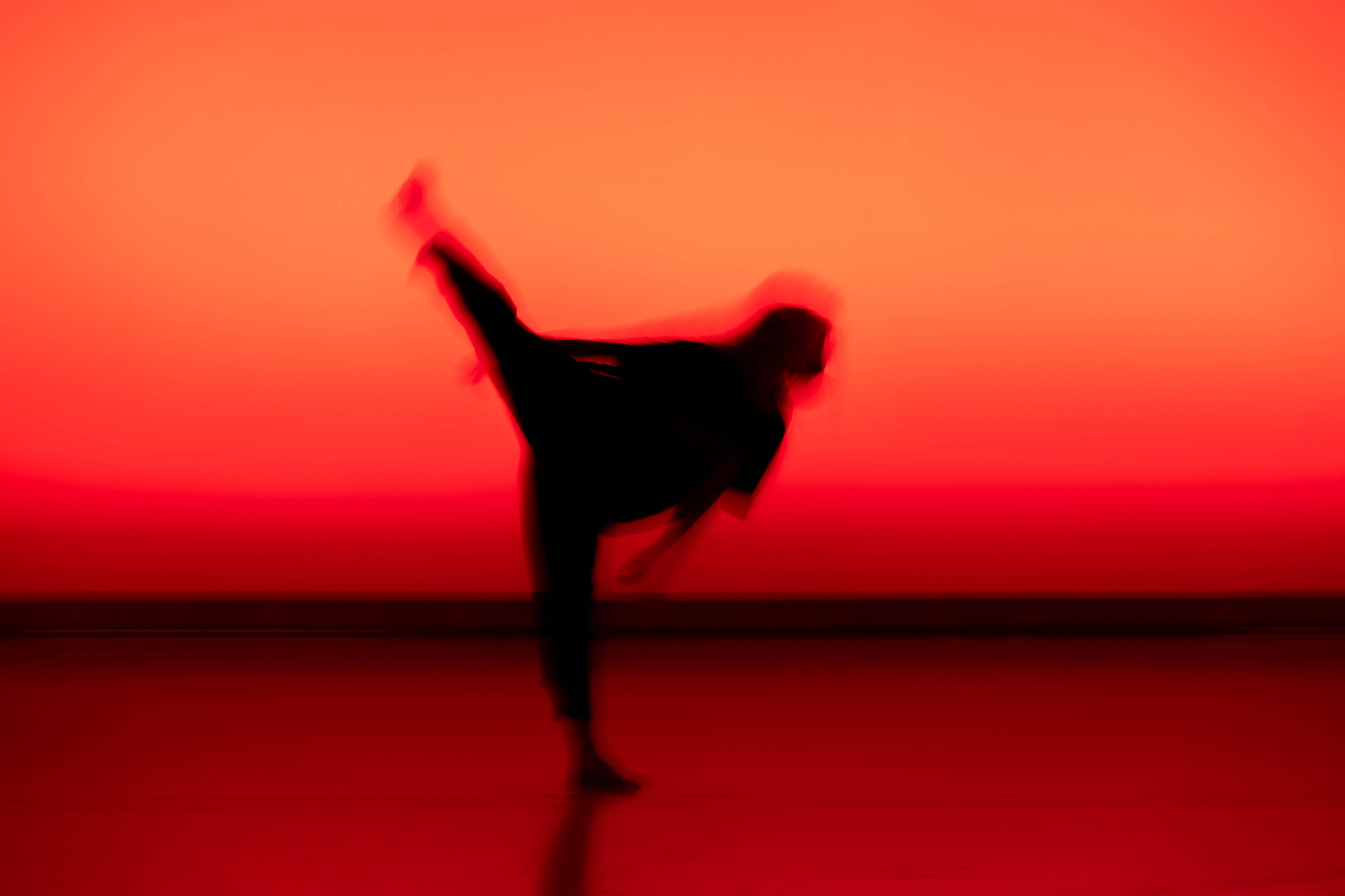 As a Black queer woman that deals with anxiety and depression, Lewis felt it crucial to include her different identities and personal layers to the dance.
Alana Isaac, Lewis' lighting director, handled the lighting onstage. Both the songs and the different lighting choices brought together the themes Lewis wanted to highlight, such as stress and anxiety stemming from the pandemic and Black Lives Matter.
McDevitt and Lewis both feel more sure of themselves as dancers and choreographers after this experience. While the industry may be intimidating, neither of them is shying away from the challenge.
"I would be an absolute fool if I didn't pursue this as much as I could," McDevitt said.