Scores of University of Maryland students lined up for the grand opening of the new Roy Rogers restaurant in the Stamp Student Union food court on Thursday.
The fast food chain, which had occupied a space in the student union decades ago, serves hamburgers, chicken sandwiches, roast beef sandwiches and breakfast sandwiches. The restaurant was also willing to open for longer hours compared to other candidates for the space, according to a statement from the Division of Student Affairs.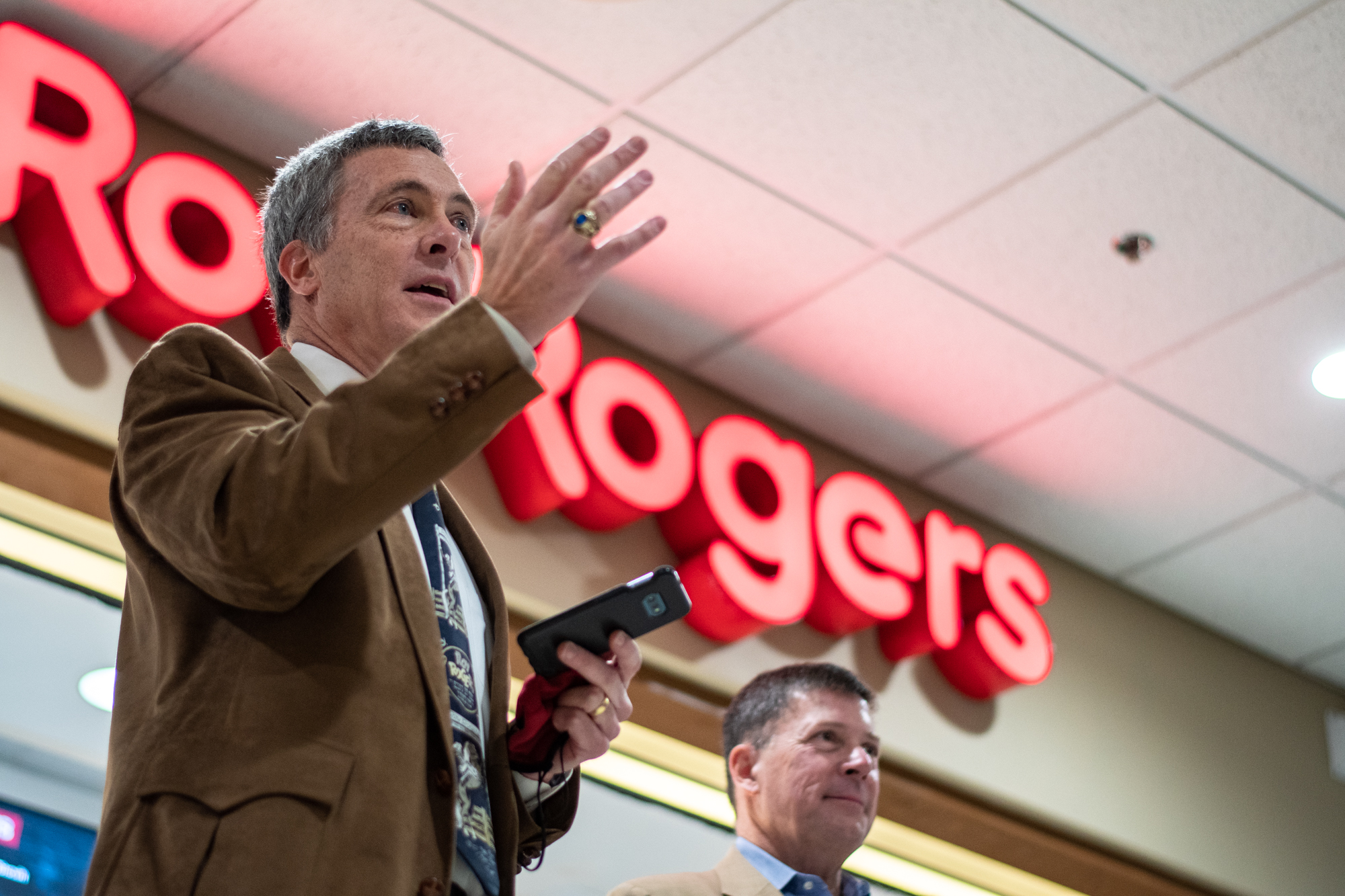 Jim Plamondon, co-owner of Roy Rogers Restaurants, said he is looking forward to expanding their audience to younger people. He's also excited for Roy Rogers to get involved in the campus community. The company has given a $500 donation to the UMD Campus Pantry, Plamondon said.
"Our company culture is based on values and that's why we're here, is because the University of Maryland also shares in some of those values," Plamondon said.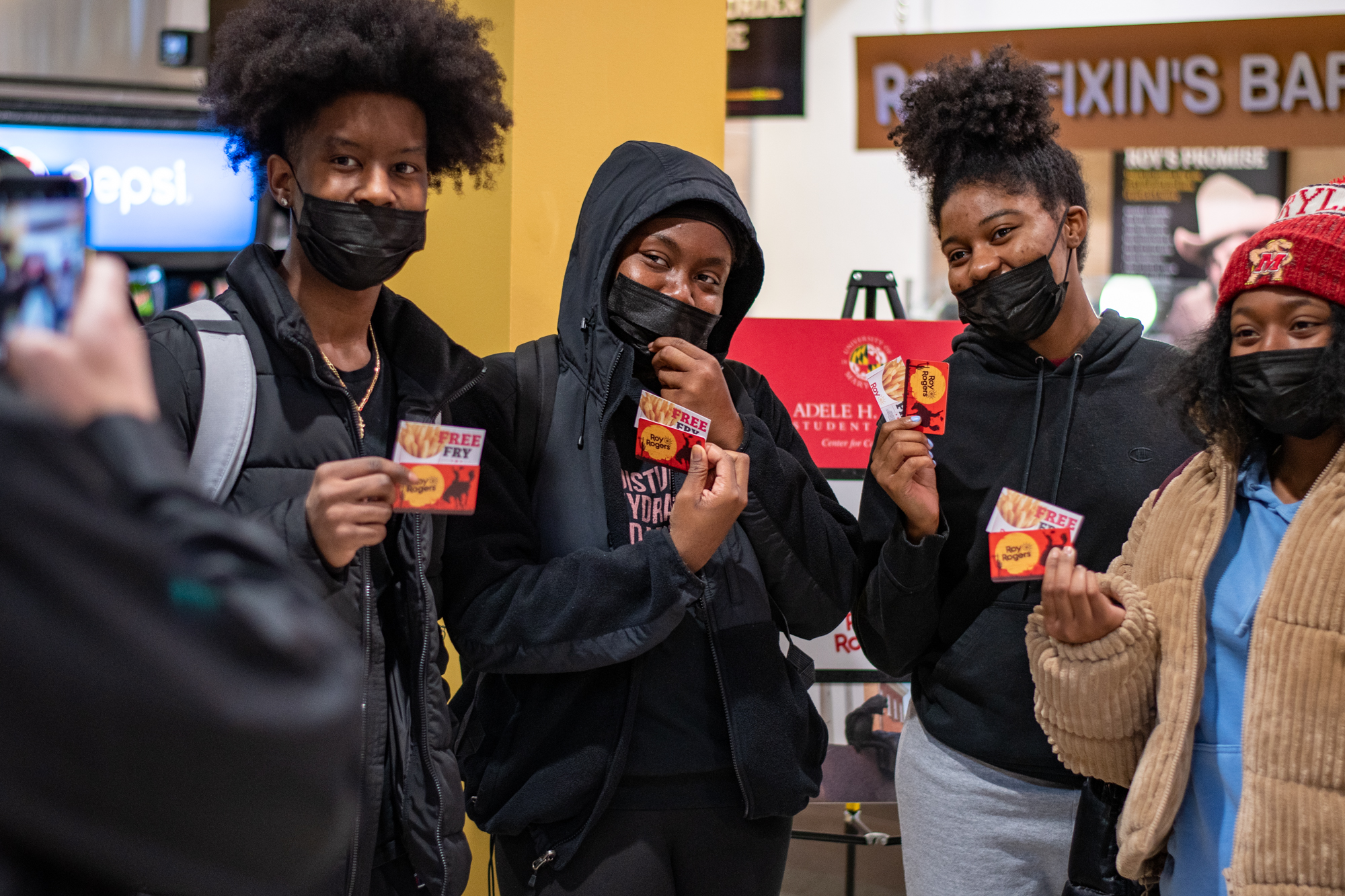 [What's new, what's coming, what's moving: The business scene in College Park]
The first 50 students in line on opening day each received $100 gift cards to the restaurant. Students who were not in the first 50 customers received a free fries and drink coupon and a water bottle, said John Giffin, Brand Marketing Manager for Roy Rogers.
"We were expecting a good crowd especially because of the gift cards and everything that we were giving out, but it was even more than what we expected," said Giffin. "Even for being this early in the morning, people are pretty excited."
Sam Kim was the first to make a purchase at the new Roy Roger's. He said he arrived at Stamp at about 5:45 a.m. to wait for the building to open.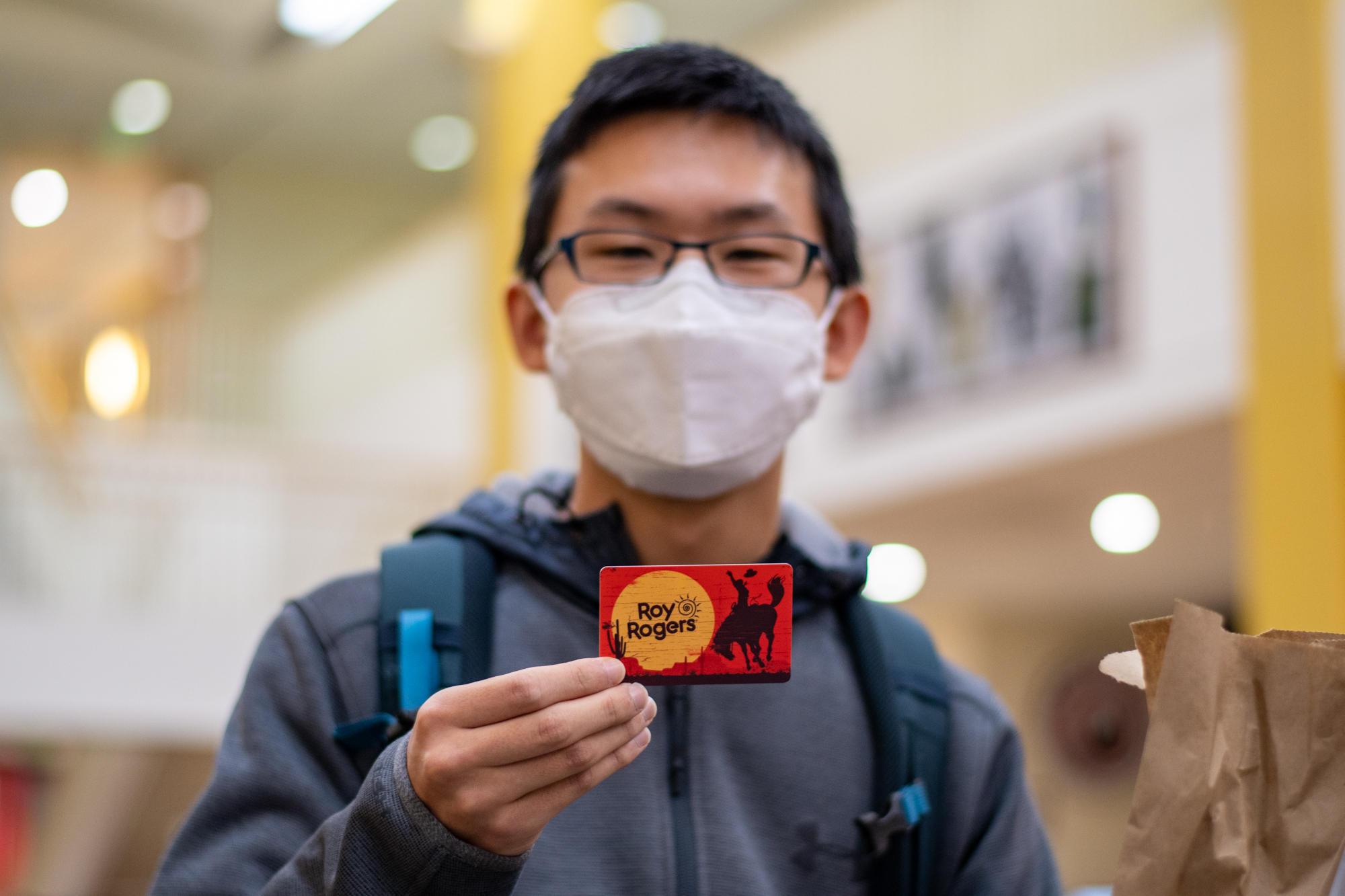 "It's kind of exciting to kind of make history because I'm the first one," said Kim, who got a sourdough egg and cheese breakfast sandwich and breakfast fries.
Some students, such as sophomores Ilan Linshitz and Josh Digiorgio described the students lining up outside in an attempt to get a gift card as "a mob," Digiorgio said. And when the doors opened at 7 a.m., "everyone just started sprinting," Linshitz said.
Linshitz, who was among the first 50 people, bought a honey maple chicken biscuit sandwich for himself and a bacon egg and cheese biscuit with hash browns for Digiorgio — who didn't make it among the first 50.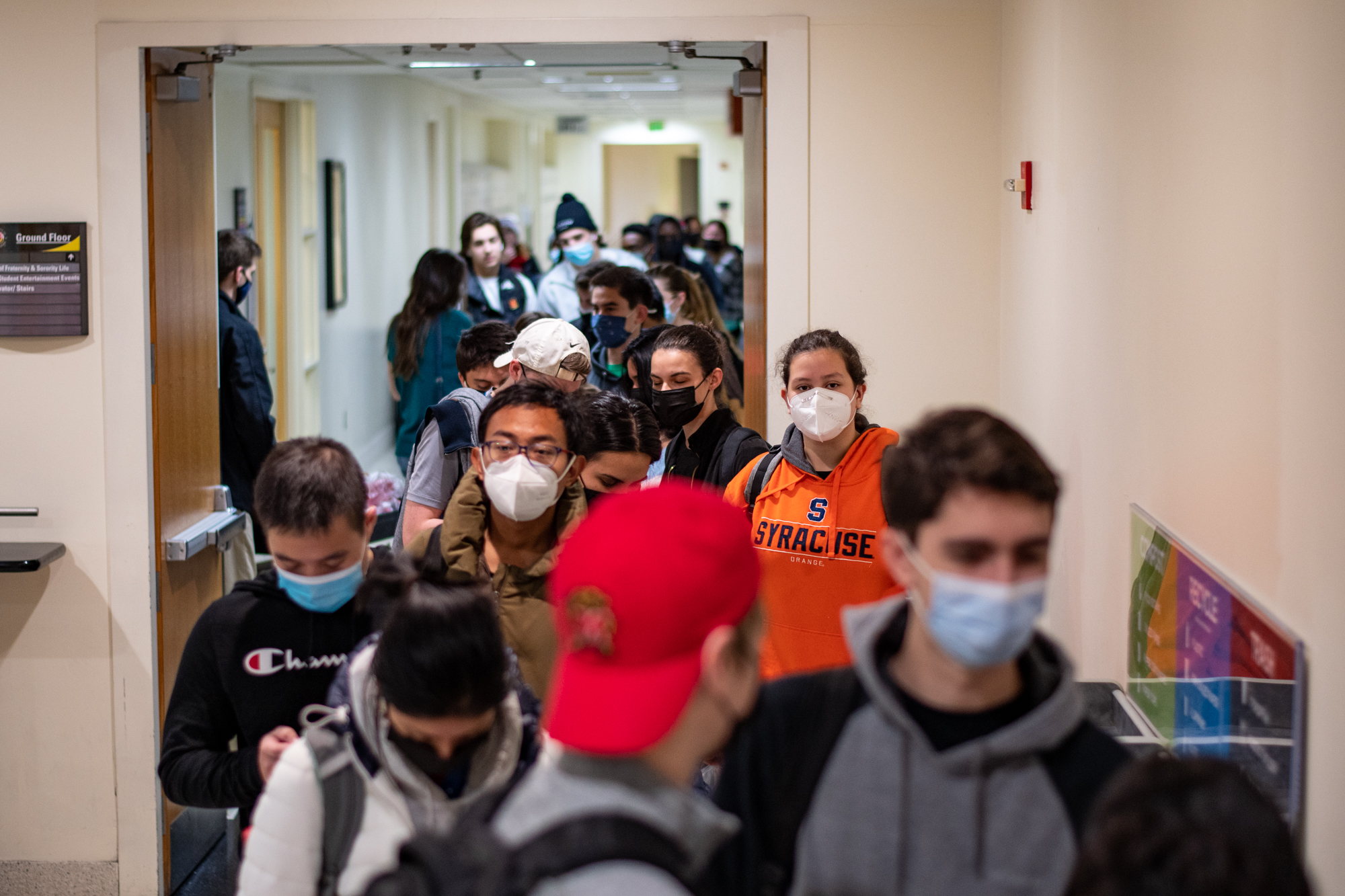 Senior public health science major Kiara Bess, who was also among the first 50 in line, got to Stamp shortly before 7 a.m. Initially, she considered leaving because she did not think she would get a gift card. But when the line shifted, so did her luck.
[Renovations to Commons Shop will include Starbucks cafe, hot food options]
"Everyone was swarming and … I ended up in line," said Bess, who got a honey maple chicken biscuit and yogurt parfait.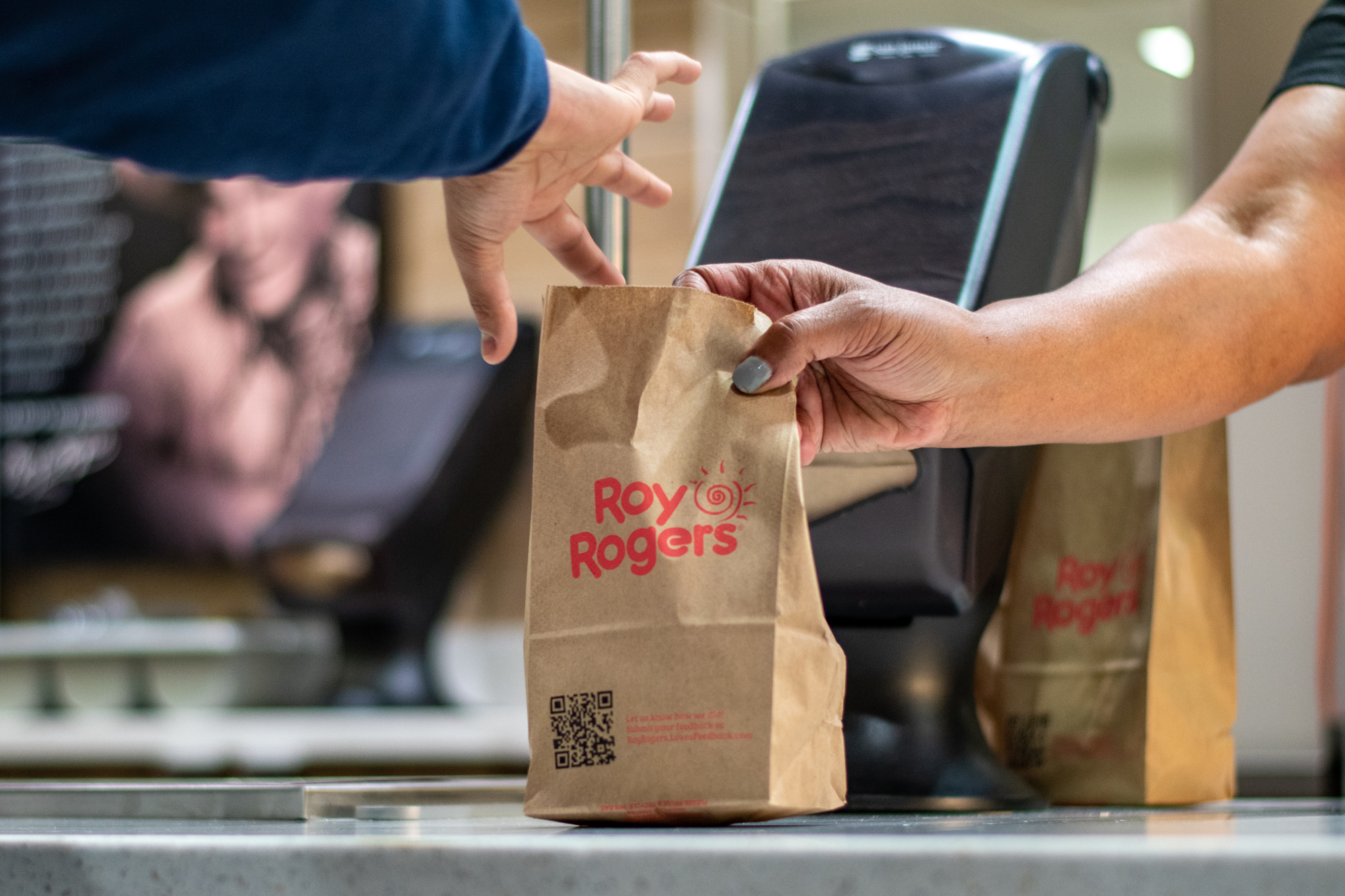 For those who used to work at the former Roy Rogers, seeing the restaurant's return was exciting.
Letticia Teckham, who is currently the housekeeping chief supervisor at this university, said her first job was in the previous Roy Rogers in Stamp.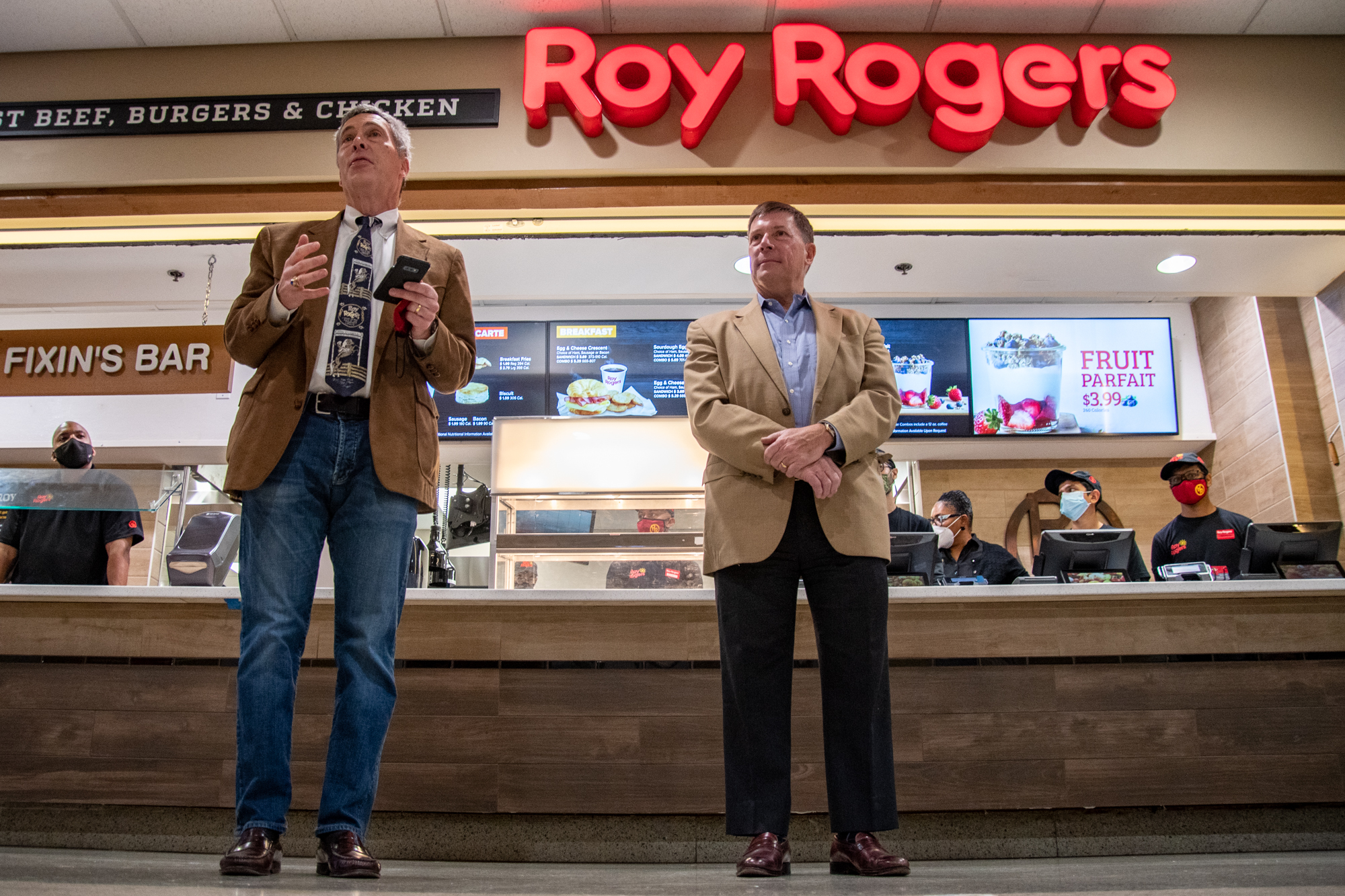 "I'm so happy that I'm still working here to see the store coming back," Teckham said.
Ingmar Newman, who works at Stamp, said she also used to work at the first Roy Rogers in Stamp. The restaurant always had a line and quick service, she recalled.
She hopes the next generation of customers get the same service that others got more than 20 years ago.
"I missed Roy Rogers," Newman said. "It was definitely welcome."