It had been over 10-and-a-half years since Maryland men's basketball took the court at the Xfinity Center without Mark Turgeon patrolling the sideline as head coach.
But on Sunday, the Terps hosted Northwestern in their first Big Ten matchup of the season with interim head coach Danny Manning at the helm following Turgeon's sudden departure from the program on Friday.
Manning made a few changes. A new face played more and Maryland played faster out of the gate.
But even with a new coach in charge, the Terps didn't look all too different. The starting five was the same as it has been all season and shooting was as inconsistent as it has been in previous games.
"Today, we didn't come out and do the things necessary to give ourselves a chance to win the game in terms of making enough plays," Manning said. "But I thought there was some fight and we've gotta continue to build upon that."
Maryland couldn't get over the shooting problems that have plagued it in almost all nine of its games, leaving it too little too late for a comeback win against the Wildcats. The Terps lost their third straight game 67-61.
The first half showed off Maryland's (5-4, 0-1 Big Ten) unstable shooting in bunches.
After Hakim Hart, who had a team-high 18 points, scored the first five, the Terps went cold from the field, missing seven consecutive shots.
Donta Scott hit a three to end the drought and an unexpected moment followed at a modestly-full Xfinity Center. Sophomore guard Marcus Dockery checked in for Maryland for just the second game this season.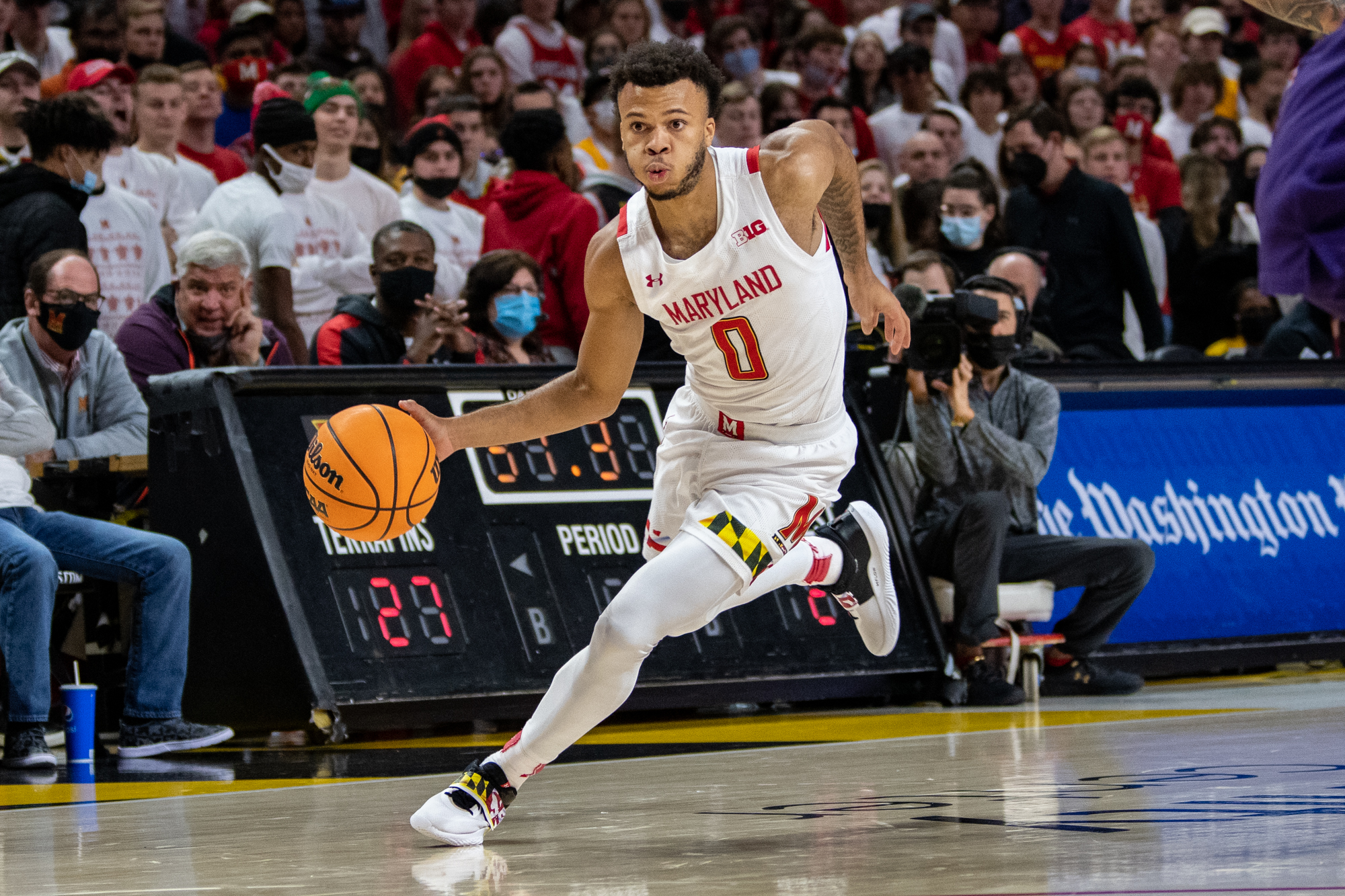 [Maryland men's basketball mutually agrees to part ways with coach Mark Turgeon]
He was met with enormous applause from the crowd, evident they approved of Manning's decision to give the young player more experience under his leadership.
After a potential head injury that kept guard Ian Martinez out for the majority of the game, Dockery got some prolonged playing time compared to his previous three minutes through eight games.
Although Dockery was primarily a non-factor throughout, ending with two points and one offensive rebound, he could see more time this season. 
"The thought process was to go into the game and give him some minutes," Manning said. "With Ian going down, those minutes got extended a little bit. I do think Dock came in and gave us some really good nine minutes, from not playing to being out there in the fire."  
A driving layup from Fatts Russell pulled the Terps within one, but Northwestern was able to separate itself on contributions from Chase Audige and Robbie Beran.
However, a string of baskets from Hart and Qudus Wahab, capped off by a three from Hart put Maryland level at 18.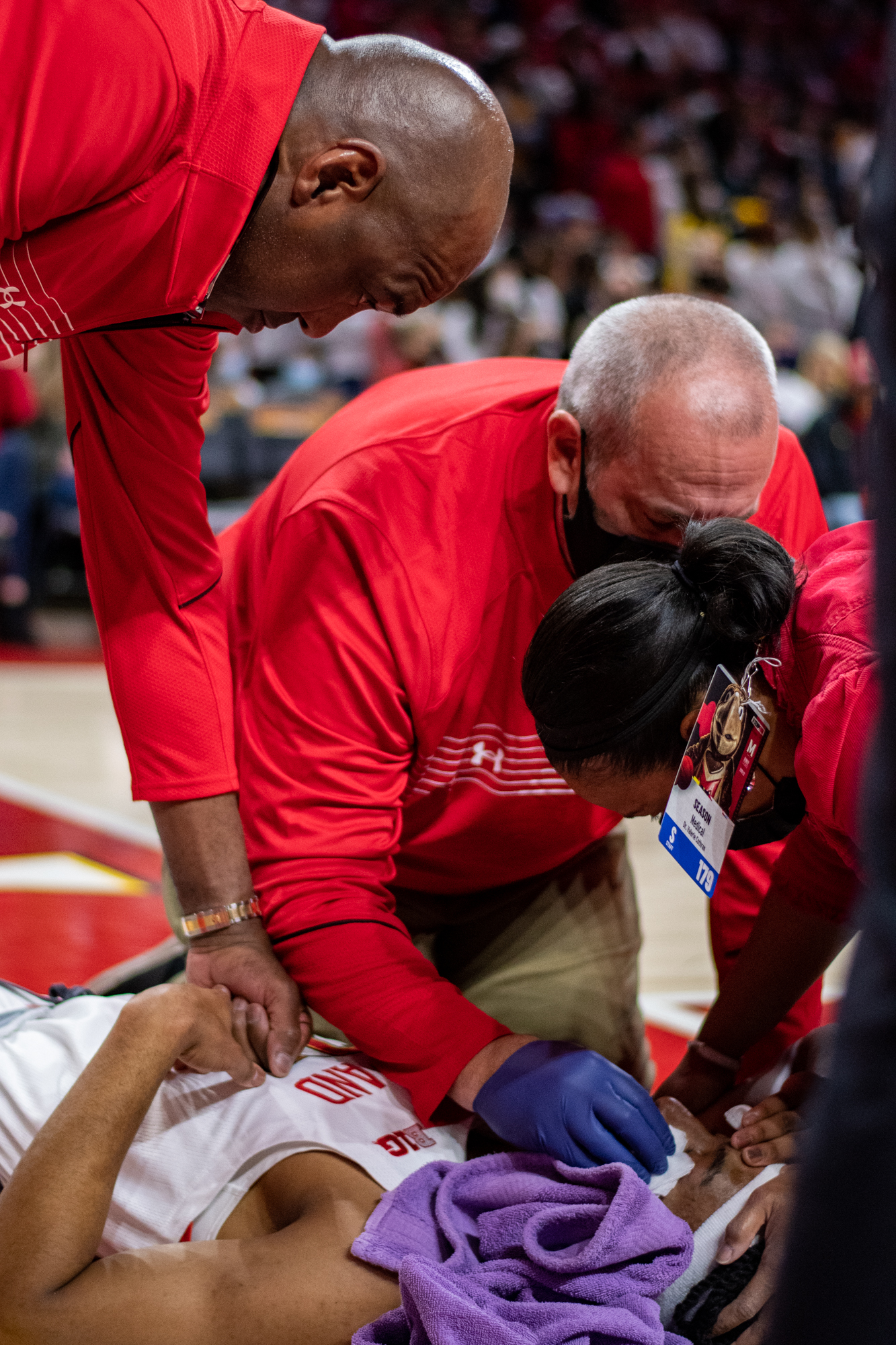 The Terps were starting to fall into a rhythm with under eight minutes in the half, but production became tiresome. Maryland connected on only five of its final 16 shots from the field, finding itself in a 30-27 deficit at halftime.
The second half brought more from Hart, with a quick basket in the paint followed by a three. Wahab hit a pair of free throws before Scott hit his second three of the game to give the Terps a lead after two-and-a-half minutes.
Despite erratic shooting from the field, shooting beyond the arc had a noticeable improvement for Maryland. In large part to Hart's 4-of-6 from three, the Terps shot 43.5% on the day.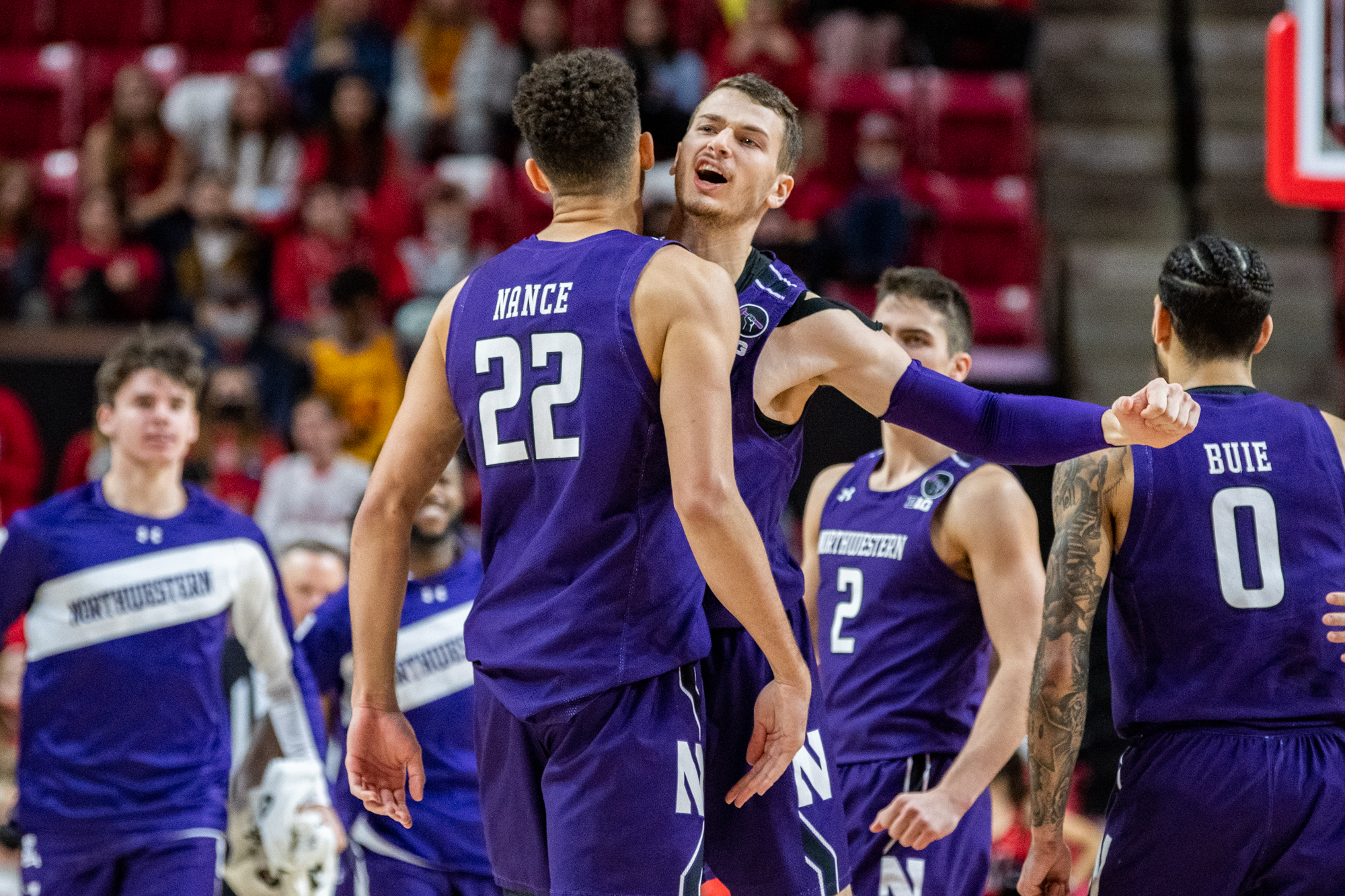 [Qudus Wahab is a force for Maryland men's basketball. But only in the first half.]
But, any improvement was limited by the overwhelming unpredictability of Maryland's shots from the field writ large. 
Ten consecutive misses in the second half allowed the Wildcats to take the largest lead of either team to that point 47-39.
The Terps weren't done. As it's been one to do, Maryland began to rally.
"We was right there," Eric Ayala said. "We've got a lot of season left, it's still early."
Taking advantage of Northwestern shooting 1-of-9 with under nine minutes remaining, the Terps nabbed themselves a 7-0 run to pull within one score. 
Ayala, who had gone 1-for-10 to that point, nailed a pair of free throws before nailing a three-pointer, giving Maryland new life. A pair of free throws from Wahab meant a Russell three-pointer put the Terps at a one-point deficit with 4:32 to play.
But shooting was once again the downfall. The Wildcats responded by going 5-for-7 down the stretch from the field while Maryland countered by missing five of its final six shots. 
Unable to overcome an unwelcoming 28.8% shooting from the field, the Terps began the Manning era with a loss.
"I still feel very confident in our team," Hart said. "We're going to continue to fight and have trust in each other."