By Kara Thompson
For The Diamondback
Volunteers from the University of Maryland and the greater College Park area gathered Friday and Saturday to help beautify the community as part of the 10th Good Neighbor Day celebration.
Good Neighbor Day is a partnership between the university, the Maryland-National Capital Park and Planning Commission and the city of College Park. More than 500 volunteers registered to help pack food, clean up the streets or complete gardening projects around the College Park area.
Elizabeth Hewlett, chair of the Maryland-National Capital Park and Planning Commission and the Prince George's County Planning Board, said Good Neighbor Day helps unite the community.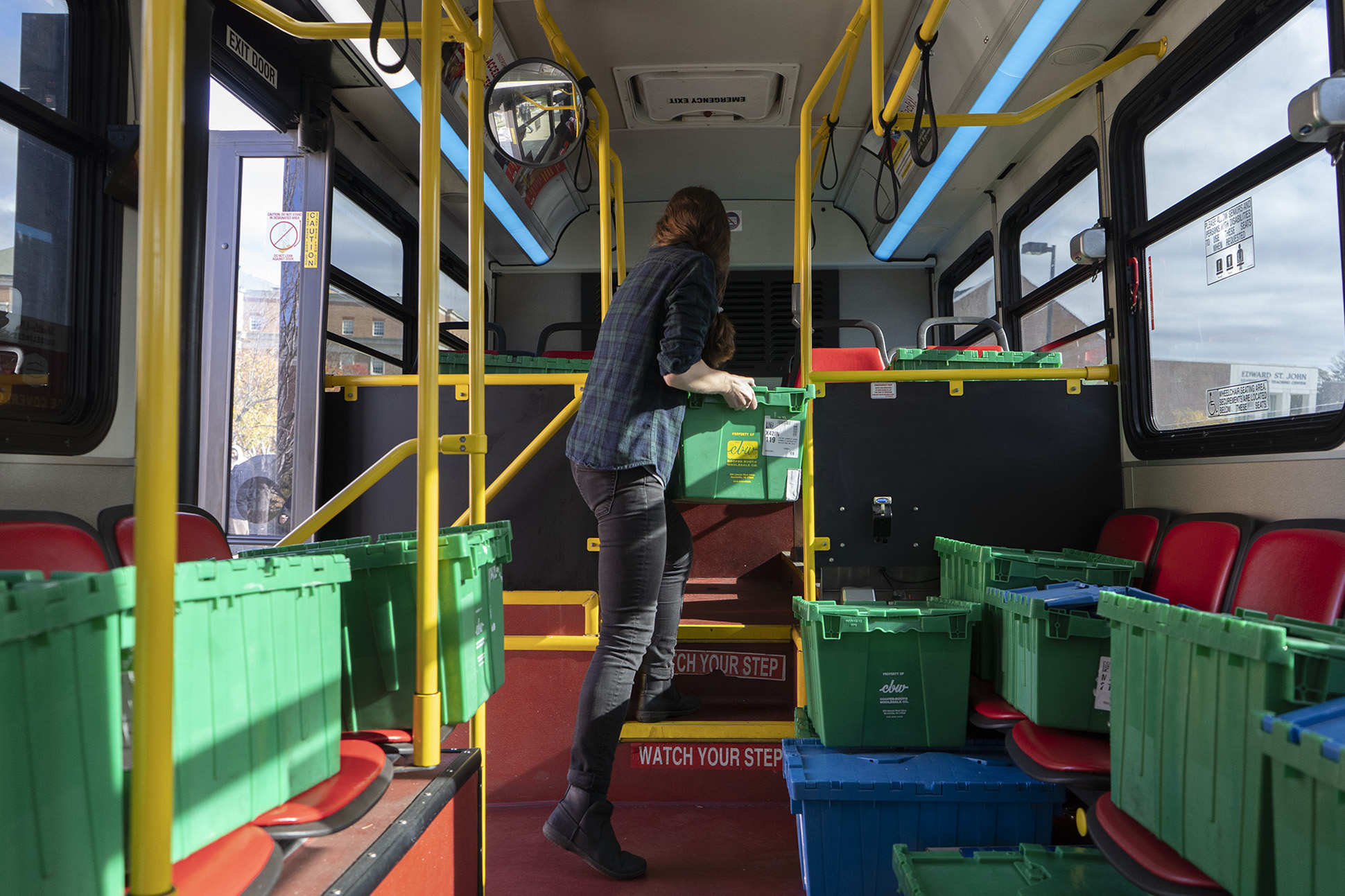 "Being a part of Good Neighbor Day helps beautify the county in the city of College Park, and it also brings the community together, brings neighbors together for a worthy cause; it instills pride," Hewlett said.
[UMD honors Veterans Day with vigil and memorial service]
One new event this year was the Fill-A-Bus Food Drive that took place outside Stamp Student Union Friday. Volunteers like Ritik Chopra, a sophomore computer science major, sorted canned food and loaded it onto a bus, where it was then distributed to food banks in the area.
"I just wanted to get myself involved in volunteering a bit more," Chopra said. "There's a lot of opportunities on campus, and I feel like it's sort of a responsibility to give back as well as just something that feels good."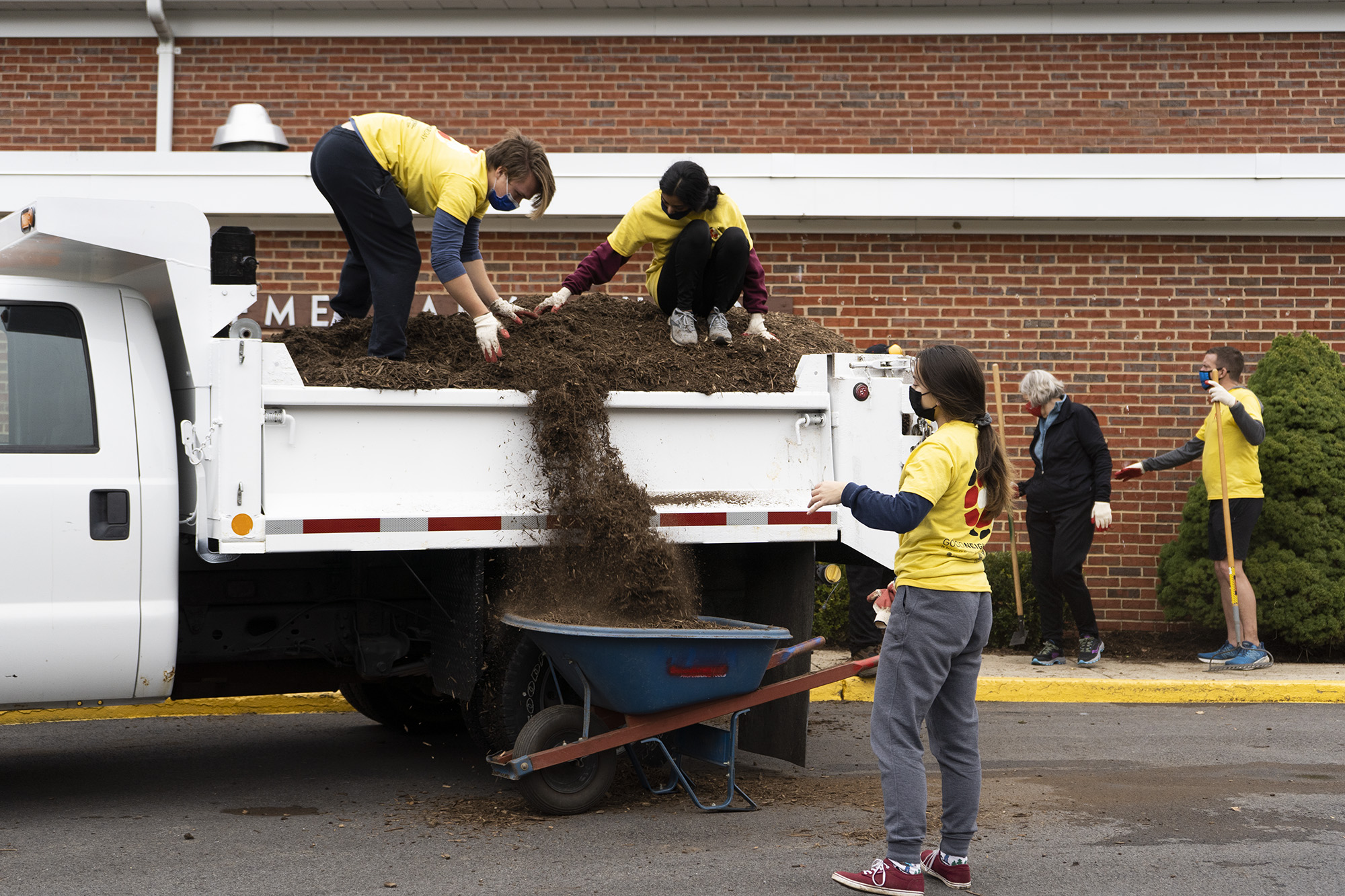 Good Neighbor Day also held beautification events at local schools looking to earn the green seal that proves they are sustainable.
Sophomore economics major Kaitlyn Kim helped plant seeds at Hollywood Elementary School Saturday morning. She said she and a group of students from her CIVICUS program decided to volunteer with Good Neighbor Day as one of their service projects.
"This is a really nice time to just bond, do community service together," Kim said. "It's just nice to see how there's like one designated day where everyone just goes out and helps College Park specifically."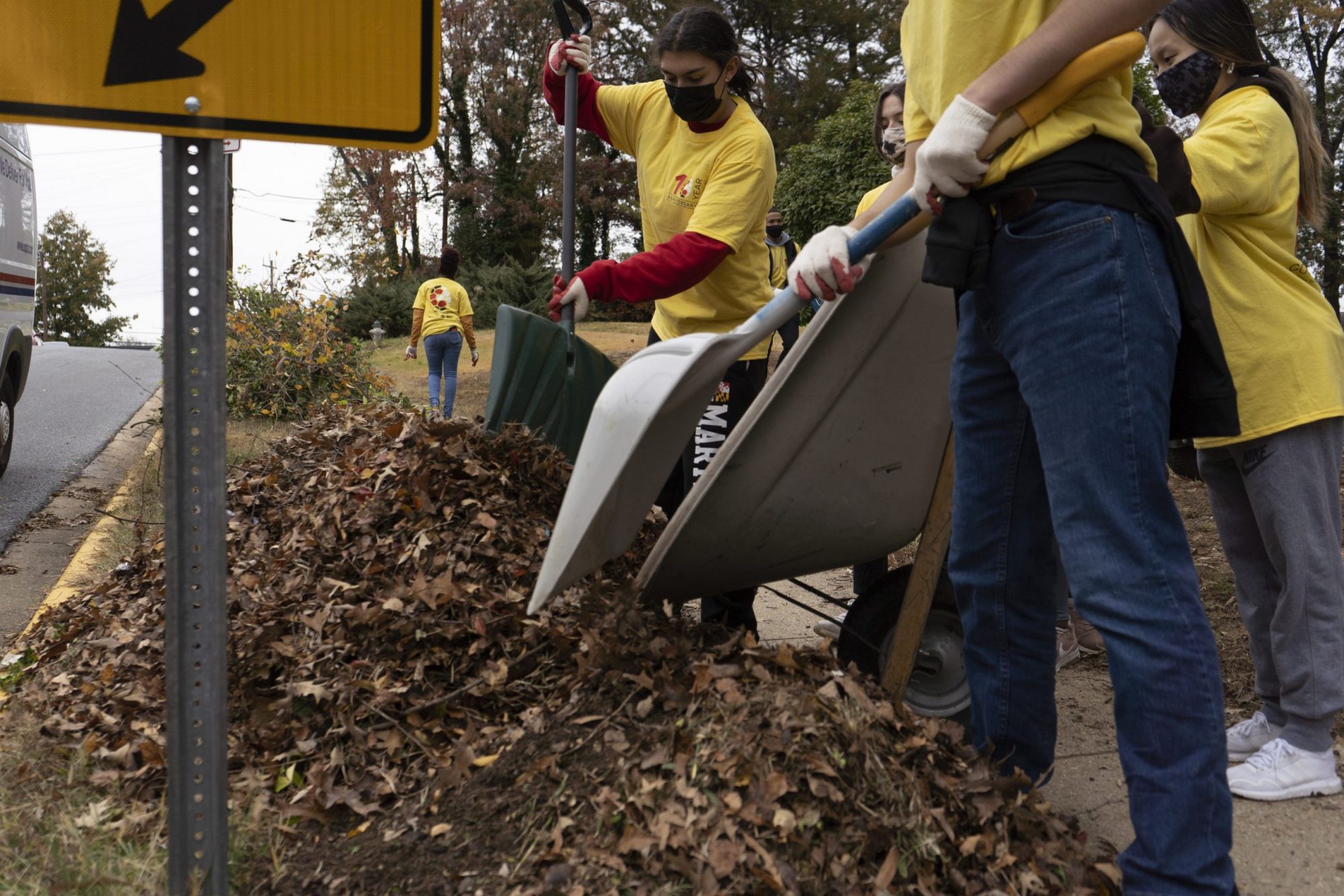 Hewlett agreed, emphasizing the energy volunteers get from gathering together.
"There's something about being physically present that just generates excitement," Hewlett said. "And you know, we feed off of each other's excitement and enthusiasm and it's just a wonderful thing, it really is."
Abigail Manga, a sophomore marketing major, is a part of a Scholars program that requires students to serve the community in some way. She helped pull weeds in preparation for transplanting lilac bushes in the university's community garden.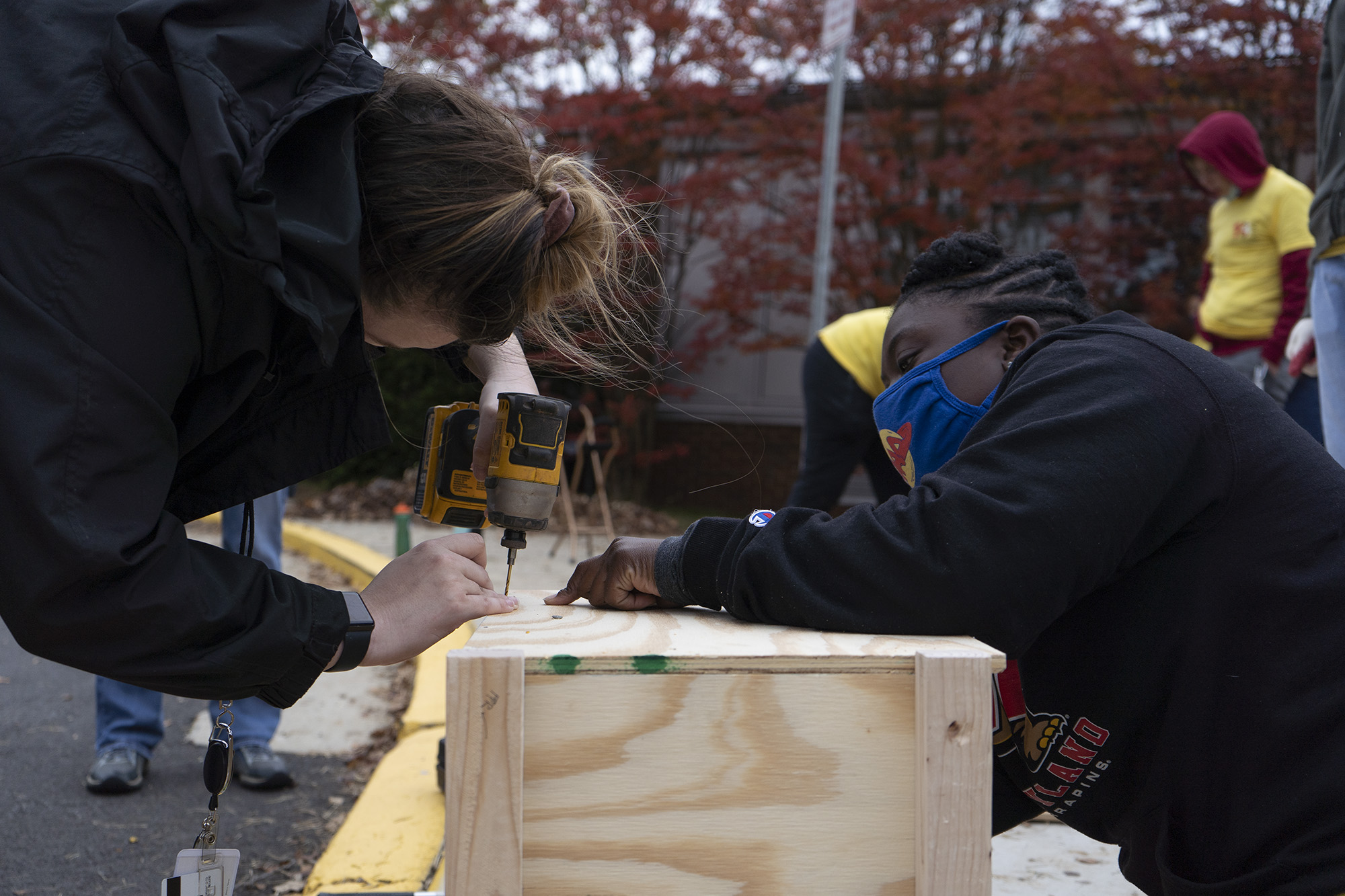 "[Good Neighbor Day] allows students to have access to serve the community because a lot of the time people are … into doing [community service], but they have nowhere to do it on campus," Manga said. "I feel like that's really helpful."
[UMD President Darryll Pines announces new cultural centers at State of the Campus address]
Last year, Good Neighbor Day included virtual events, so participation wasn't limited by the COVID-19 pandemic. This year, there were still some virtual events held on Zoom, such as a workshop on financial literacy and a panel discussion with leaders from the Lakeland community.
"It's possible there might still be a virtual component of Good Neighbor Day moving forward," College Park Mayor Patrick Wojahn said. "It does allow us to think a little bit differently about how we help people engage."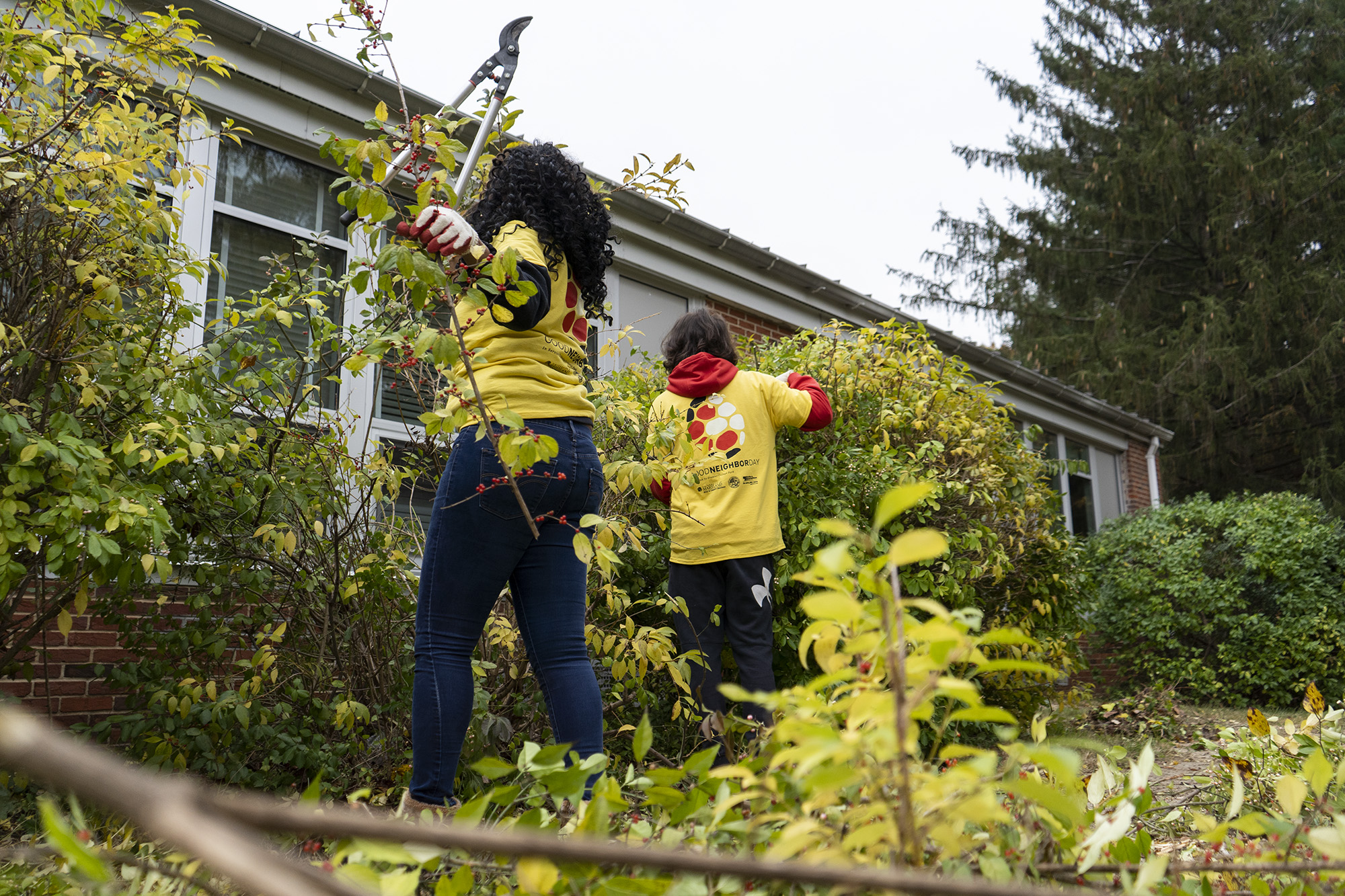 Hewlett said celebrating the 10th anniversary of Good Neighbor Day was particularly special because the community could gather together again.
"It's wonderful to celebrate a 10-year milestone," Hewlett said. "And I'm here to tell you we're going to celebrate in another 10 years and another 10 years after that, because this is here to stay."