Before I tried RecWell's HIIT30 class I felt pretty confident that I was going to endure the workout without a problem. I have done high-intensity interval training workouts for as long as I can remember. I was proved wrong. I struggled. I felt the burn — in the best way possible. 
I took the class on Oct. 22 from 4:15 to 4:45 p.m. This 30-minute class is perfect for people who might not have a lot of spare time but want to have an intense workout packed with cardio and strength. 
The instructor, Cameren Bruce, had a fun and welcoming energy. I never felt awkward or uncomfortable — even though it was only my roommate and I partaking in the class. She did a great job instructing with the same enthusiasm as if the class was packed. 
There was never an awkward silence either, Bruce was constantly motivating us and explaining every move. Kudos to her for doing a wonderful job in explaining what we had to do next. I was never lost during the workout, which doesn't always happen for me.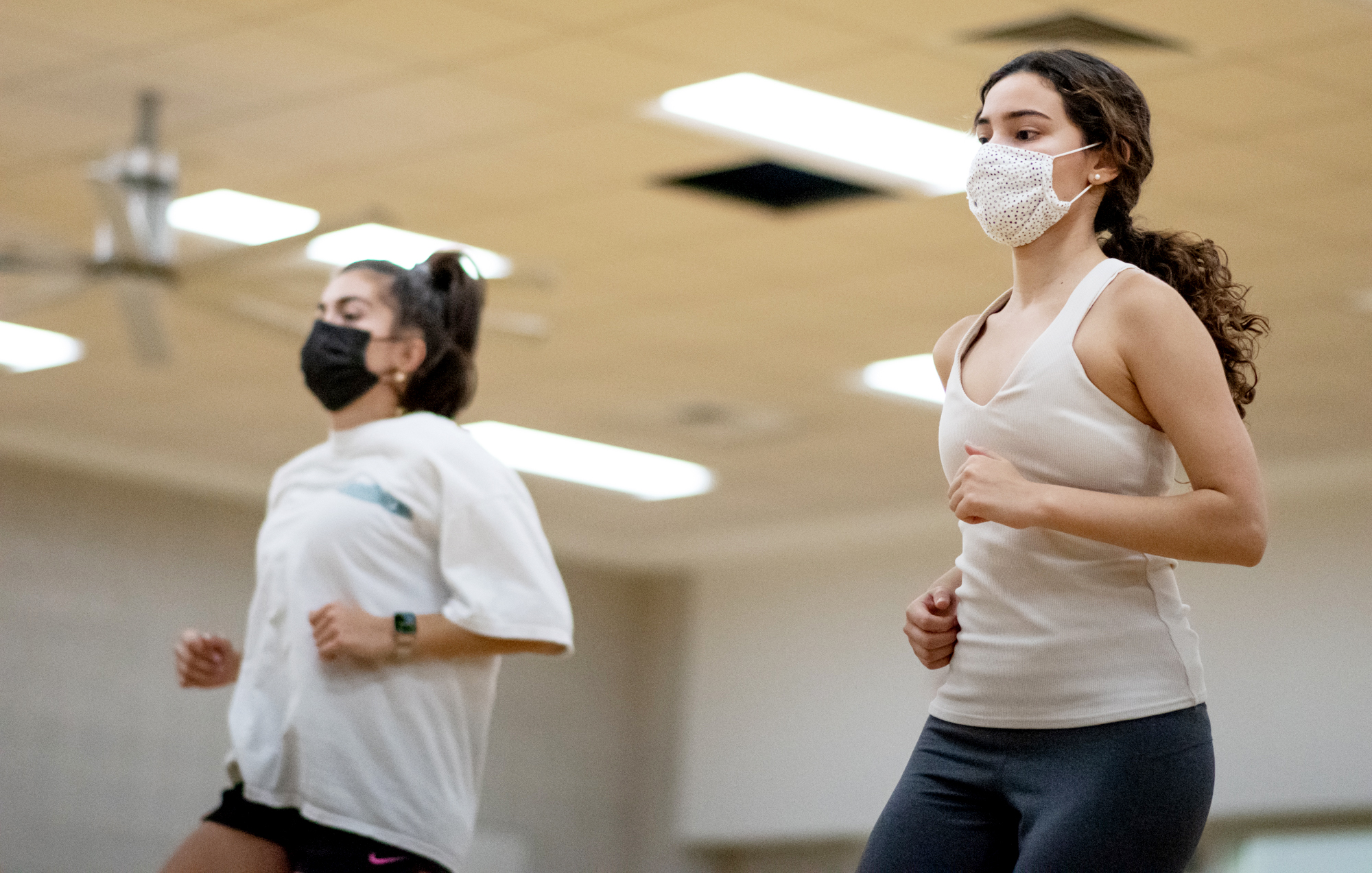 [RecWell's BodyPump class turns weights into a dance party]
The Tabata-style workout was divided into three segments and included exercises such as high knees, planks, ski jump lunges and jump squats. The first segment consisted of 20 seconds of work and 10 seconds of rest. The second segment was a "surge set," which is 20 seconds of an easy level exercise, 20 seconds of a hard level exercise and then 20 seconds of rest. The final segment consisted of 30 seconds of a hard level exercise, 20 seconds of a medium level one, 15 seconds of an easy level one and then 20 seconds rest. 
No equipment is required aside from a mat, which is perfect for those busy days when you need to quickly walk in and out of the gym. 
Bruce emphasized the importance of recovery, advising us to stretch or lightly move around during the rest periods. This positively impacted my transitions from one exercise to another. 
The focus on recovery was important because it can easily be overlooked. Concentrating on recovering properly can be helpful for other workouts outside of the class, Bruce said. 
Although there isn't any equipment, don't underestimate the intensity of body weight. I was pushed to the edge during the plank and knee tuck set. Bruce explained that keeping the correct plank form during the knee tuck "is key, even if it means you have to go at a slower pace."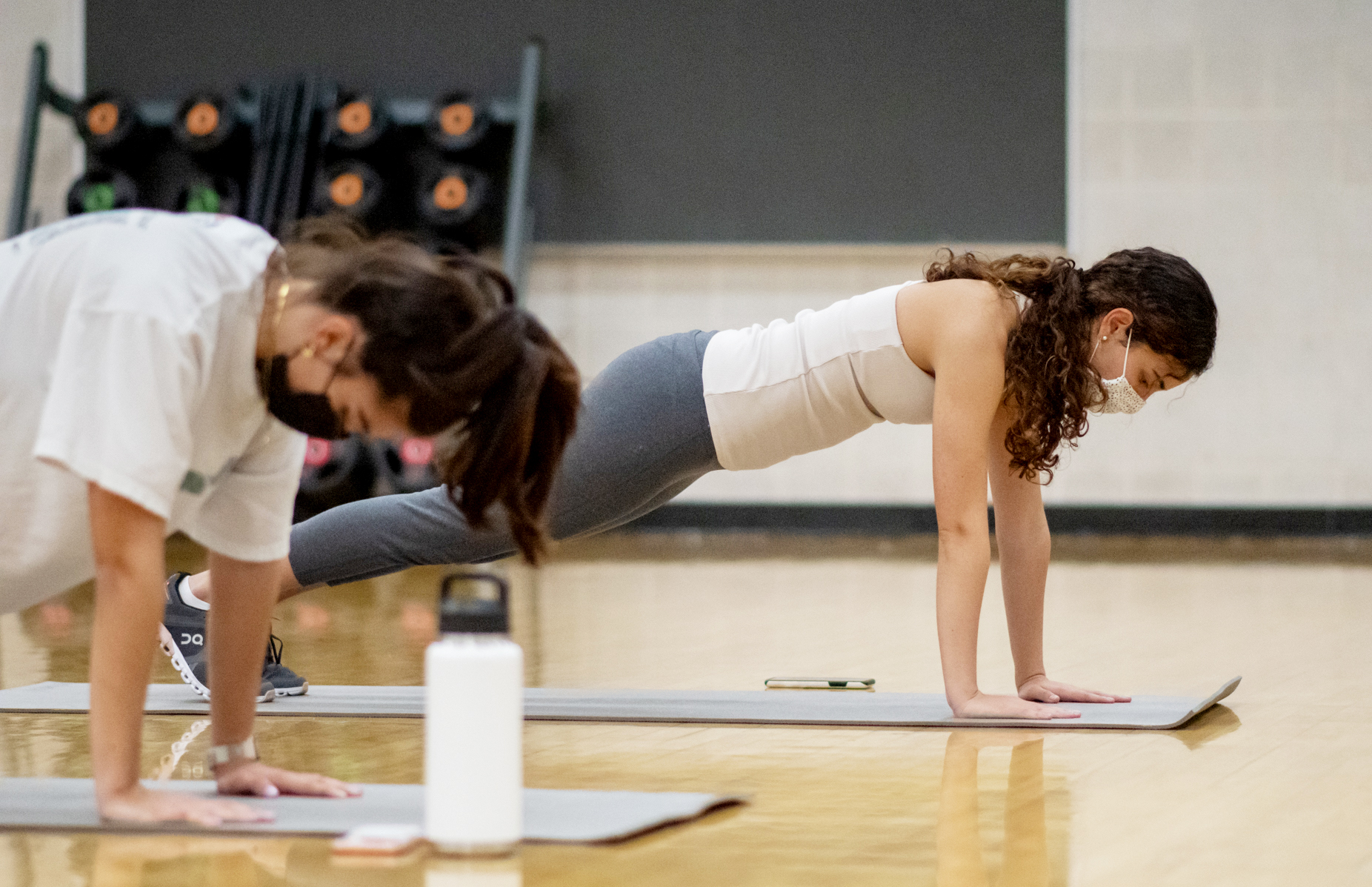 I followed her instructions and that segment was killer. I woke up the next morning feeling the soreness of my abdominal muscles every time I laughed. But it was a gratifying kind of sore, it reminded me that I did something productive the day before. 
The nice thing about using body weight is it's easy to accommodate different levels of difficulty.  
Bruce made sure to explain what modifications can be done to every exercise. My roommate and I definitely made some modifications when we were on our last round of planks so we could keep going. 
The last cardio segment was a perfect way to end. From jump squats to ski jumps, this section was stress-busting as I made the most of all the energy I had left. I felt on top of the world.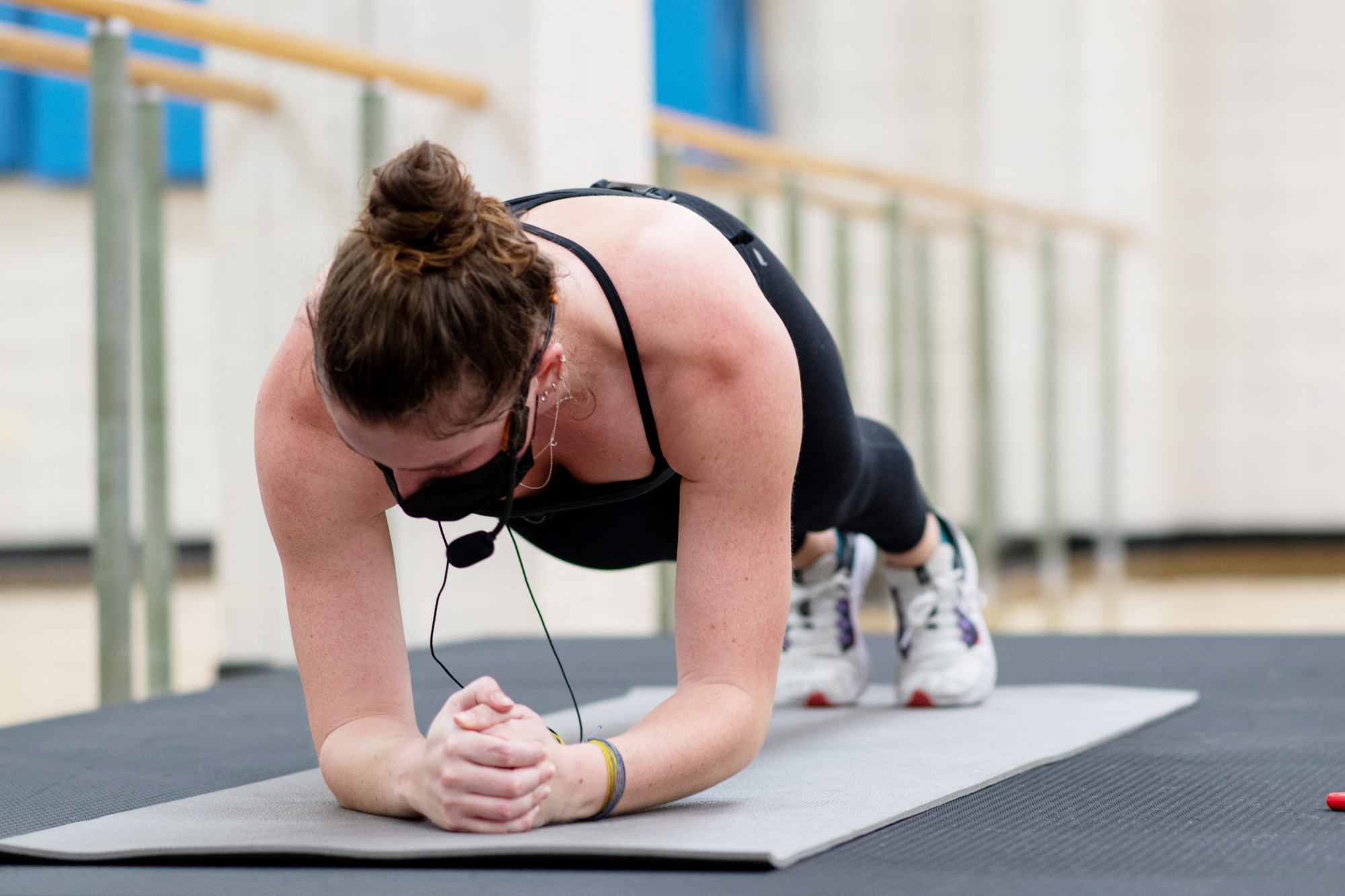 [Some UMD students say the pandemic has impacted their social life]
The music in the background was upbeat and the movements meshed well with electronic songs. I felt a huge rush of excitement when I heard one of my favorite workout songs of all time play: "Head and Heart" by Joel Corry. 
Bruce said what she likes about HIIT30 is that she can be creative with the content of her workouts. I think that aspect made the environment of the class easygoing and dynamic. 
When the class ended I was surprised at how quickly it went by, not one moment of dread, just fun movement. 
You don't need fancy equipment or two hours at the gym to feel awesome. I recommend this class to anyone who wants an extra boost to their week and anyone who wants to focus on improving their recovery period. 
I will definitely be going again whenever I need to sneak a quick workout in.