Models, singers and dancers took the stage Tuesday at "The Shades of Us" multicultural fashion organized by the University of Maryland's Alpha Phi Alpha Fraternity, Inc.
Students from various cultural organizations such as the African Student Association, Caribbean Student Association and the Latinx Student Union featured their country's cultures through performance, from African dance team Diazporic to Jewish a cappella group Kol Sasson.
When members of the historically African American fraternity were planning the show, they reached out to student organizations across campus to represent as many cultures as possible, junior finance major Shayne Richmond said.
The fraternity prioritized providing each participating organization with creative freedom to freely express their cultures, said Moleke Adewole, a member of the fraternity.
"There was no limit on what they could display, what they could express," the senior information science major said. "We were just giving them another platform."
Ian Penny, another member of the fraternity, felt that the show was an opportunity for students to express themselves while representing their unique cultures and "get their name out."
"We didn't know about some of these organizations, so just having a chance to kind of better unify everyone is I think the biggest goal," the junior information systems major said.
[UMD art professors present their work at first in-person exhibit of the semester]
He also felt that giving opportunities to multicultural communities can allow people to express themselves and celebrate their culture outside a designated holiday.
The show began with a dance performance from Riddim Ryderz, a Caribbean dance troupe at the university. Dancers waved flags from Haiti and Guyana, among others, throughout the performance to the tune of Caribbean music remixes.
For Sianne Bell, a member of the dance group, performing is an opportunity to share their culture.
"When we're dancing, you feel us, so it's just appealing to everybody. We just wanted to perform," the physiology and neurobiology and psychology major said.
Following the introductory dance performance from Riddim Ryderz, the fashion show began with models from this university's African Student Association.
Sophia Salas and Christian Huaman wore outfits representing traditions of both Bolivian and Peruvian culture. They wore pink and silver outfits to represent caporales dancing from Bolivia, a traditional dance popularly performed at carnivals. The silver represents the abundance of silver throughout Bolivia, and the dragons on the outfits are inspired by South American mythology, Huaman said.
Later in the show, they wore white outfits with pops of bright colors such as pink and yellow and intricate flower designs representing Huaylarsh dancing, a folk dance originating from the central and southern highlands in Peru.
[Footage Society, a Laurel sneaker boutique, embraces culture and community]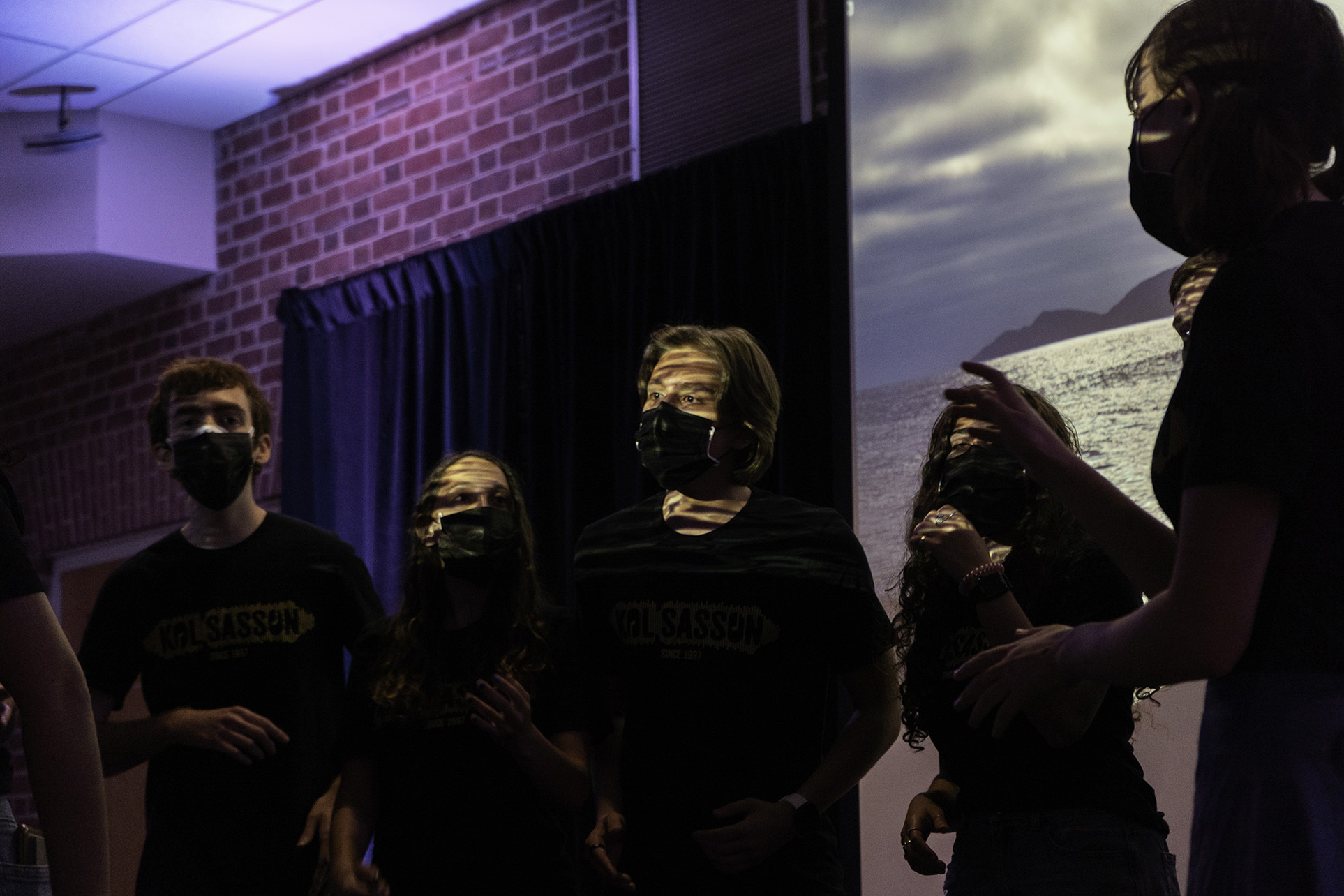 "I'm definitely proud to be able to represent my country and also, Bolivia, because there's actually not that many events here that embrace our respective cultures," the graduate student studying accounting said.
Madison Green represented Panama in a traditional outfit called a pollera. Although "pollera" refers to a type of dress in Spanish, the environmental science and technology and public health major said, it means more than just that in Panama. Her outfit represented where her family is from, the province of Chiriquí and the city of David.
"It's just important to me because it's where I want to remember who my family is and where I come from and clothing is one way to do that," she said.
The last runway walk of models was a second showing of Herbin's Fashion, and the final performance was from Diazporic, an African dance team at this university.
"We say it's a family, it's a team, it's a community, under God, like that's really how we move, that's how we carry ourselves as a team," said Joshua Adjei, a member of Diazporic. "We just want everybody just to feel welcome, invited, included."
Staff writer Monica Godnick contributed to this report.