The sky was cloudless and clear blue. 
A slight breeze blew 13-year-old Erin Dalgliesh's hair Friday afternoon as they sat on the steps in front of McKeldin Library at the University of Maryland, waiting to take part in a planned climate strike. 
Dalgliesh, who came to the protest with their mother from Annapolis, brought a sign: "Let me have a future," written on one side and "If a kid can understand, so can you," on the other. They believe politicians need to take action on climate change. 
"Instead of taking flights out to big world summits to just talk and do nothing, they should start cutting down on the carbon emissions, start funding projects," they said. 
Dalgliesh joined about 50 University of Maryland students, other activists and state leaders in front of McKeldin Library to advocate for climate action. The protest was one of many strikes around the world Friday, part of a global initiative called Fridays For Future that climate activist Greta Thunberg started in 2018.
Organizers from Climate XChange Maryland, university student leaders and state leaders called for climate legislation that prioritizes frontline communities — areas likely to experience the first and worst effects of climate change.
There are some items aimed at addressing climate change in Congress' proposed $3.5 trillion reconciliation package, including tax increases on oil and gas developers and $3.5 billion dollars for jobs in climate change prevention. But continued conflict between Republicans and Democrats may keep the bill from passing.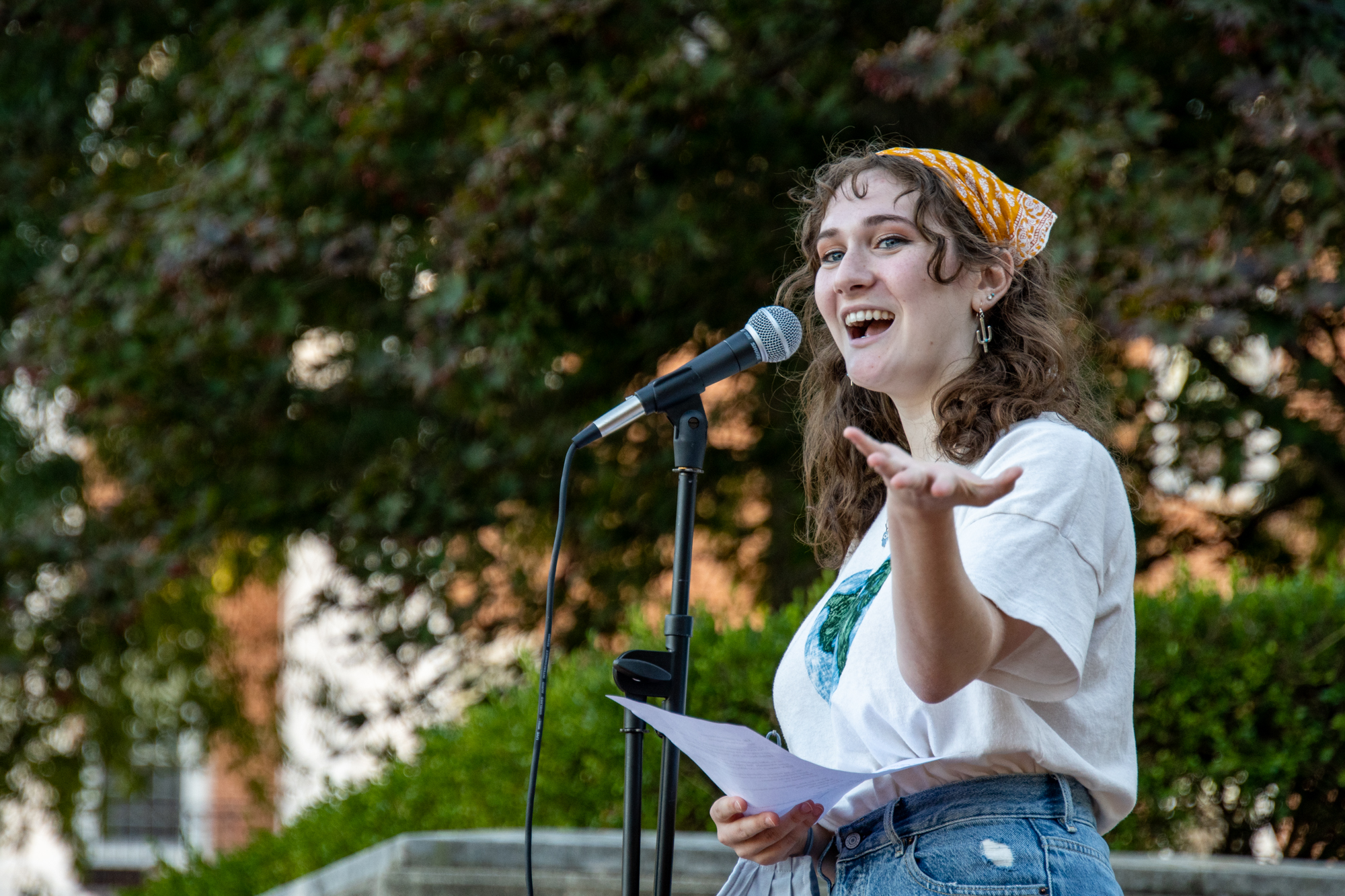 Julia Hananel, a student organizer from the Rebuild Maryland Coalition's student movement and a sophomore public policy and piano performance major, led Friday's protest. 
Wearing an orange bandana, a white T-shirt with the earth inside a heart and cactus earrings, Hananel took the stage to welcome protestors. She recounted her family's experience with Hurricane Katrina, which caused her grandmother to uproot her family from New Orleans to the Washington, D.C., area. She cautioned that storms would intensify at unprecedented rates. 
"New Orleans, like most of our cities, is not prepared for the effects of climate change," she said. "With Hurricane Katrina, it was Black Americans who suffered the greatest consequences from the city's failed response to the storm."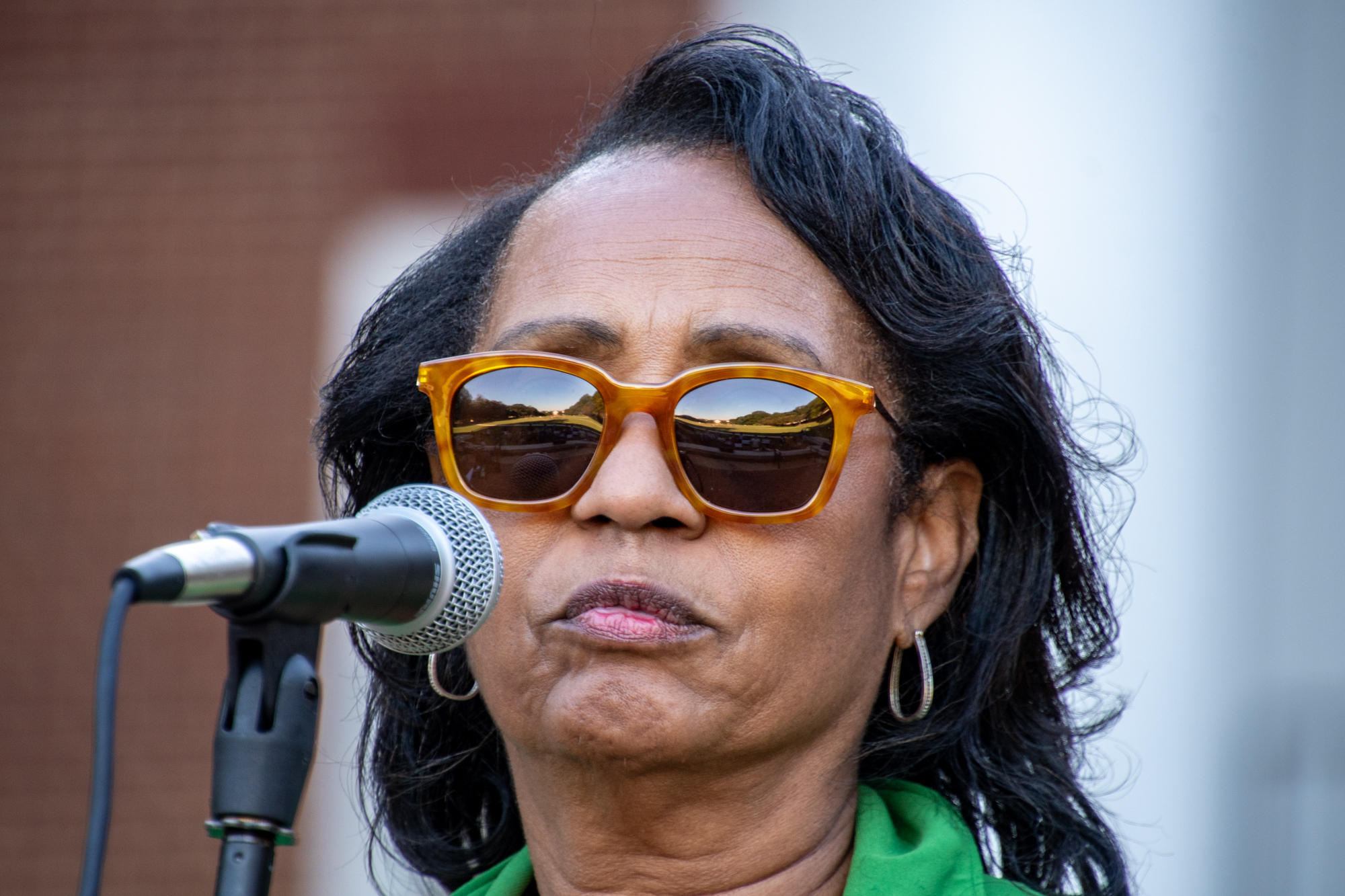 Other speakers followed Hananel, stressing the importance of climate activism and advocating for state legislators to pass the Climate Crisis and Education Act. The bill, which failed to pass in this year's General Assembly session, would implement a greenhouse gas pollution fee on fossil fuels brought into the state for combustion and establish a greenhouse gas reduction target of net-zero by 2045.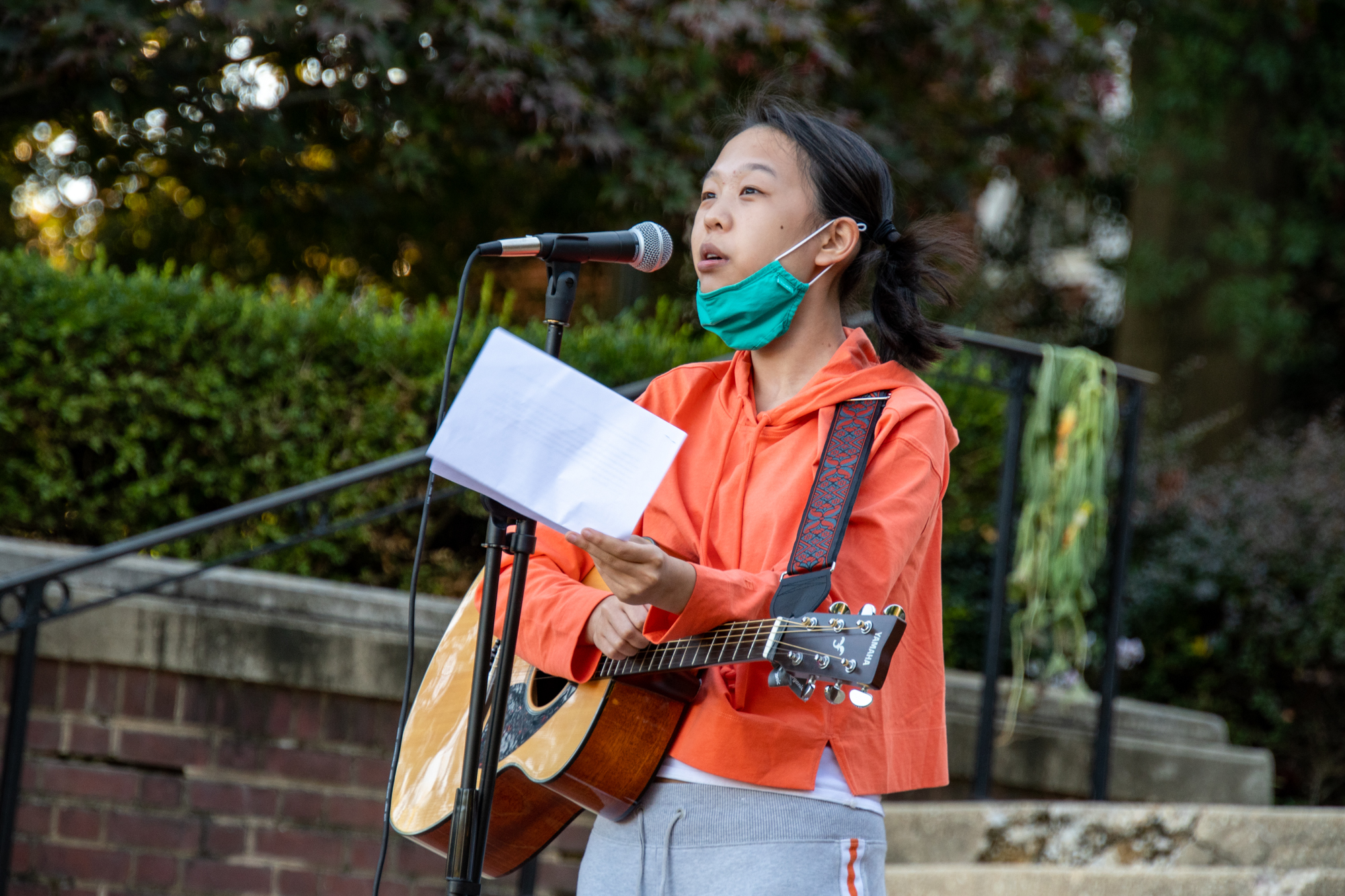 Iris Zhan, a senior at River Hill High School, underscored that underprivileged communities would bear the brunt of climate change. 
"We need to join their struggle for decolonization, justice and autonomy, and that we must remember that all of our liberations are tied together," they said. 
[UMD students march for pathway to citizenship at CASA's 'Welcome Back Congress' in DC]
Maryland Del. Jared Solomon (D-Montgomery County) also spoke at the strike, advocating for the passage of the Future Act, which would require higher education institutions in Maryland to be carbon neutral by 2035. 
University President Darryll Pines announced earlier this year that this university would be carbon neutral by 2025, accelerating its previous goal of achieving carbon neutrality by 2050.
[UMD freshman wins EPA award for environmental education project]
"College Park is leading the way, frankly because of people like you," Solomon told the crowd. "But we need to make sure that every school in our system, every public school in the state of Maryland, is doing the same thing because we don't have time to wait." 
Justin Jacobs, a sophomore enrolled in letters and sciences, and Katelyn Kopp, a sophomore environmental science and policy major, went to the climate strike with signs that read "Only fossils like fossil fuels," and "Wake up and smell the fire."
They felt their generation has a responsibility to speak out against corporations that don't feel incentivized to change their practices.
"Show up," Jacobs said. 
"It's so accessible … just contacting your local representatives," Kopp said. 
Ayeesha Fadlaoui, a freshman animal science and music performance major, said she was inspired to come to the strike after seeing the United Nations' Intergovernmental Panel on Climate Change report in August declare a "code red" for humanity.
The report said a coordinated, global effort to stop adding carbon dioxide into the atmosphere by 2050 could alleviate some of the effects of climate change.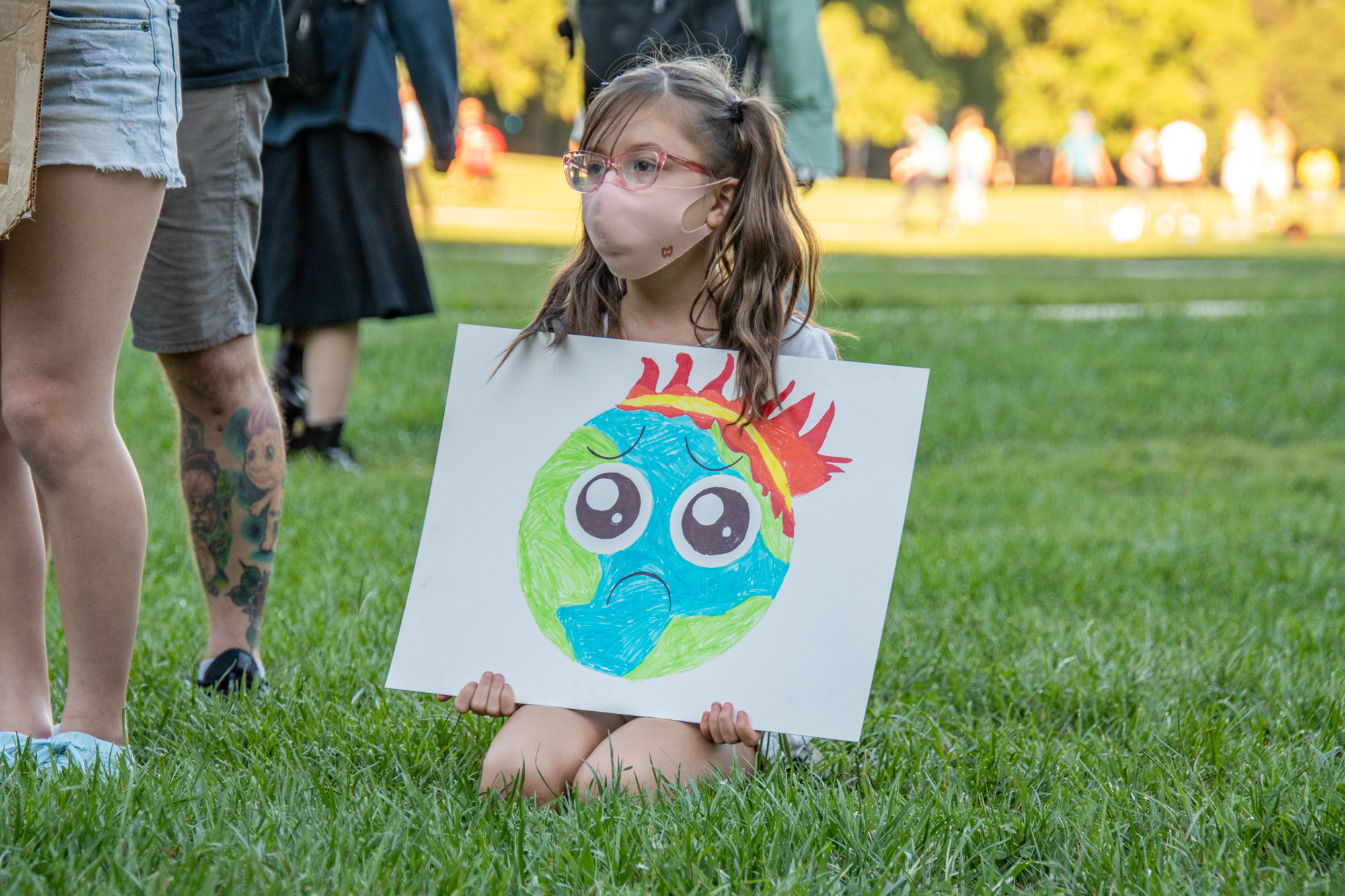 Hazel Montgomery-Walsh, a freshman government and politics major, came to the protest with Fadlaoui. She believed voting, along with actions such as protests, was important to enact change. 
"As much as doing things like this is important, it is true that politicians have a lot of power right now," she said. "And if they don't start enacting things that enforce policies that keep the planet green, then I don't see much progress being made." 
Benny Roman, a senior government and politics and philosophy major, performed several songs throughout the strike.
"Clear blue skies, not too much to ask for," Roman sang. "They were here before we came, will they be here when we're gone?"