Para leer este artículo en español, haga clic aquí.
A steady chorus of drums and symbols filled Benjamin Banneker Park in Washington, D.C., as the sun peaked in the overcast sky above. A sea of protesters joined the beat and began chanting.
"Congreso, escucha, estamos en la lucha," the crowd roared in Spanish, each repetition growing louder.
Their voices rose above the percussion and were greeted by an enthusiastic organizer speaking into a microphone. The "Welcome Back Congress" march had officially begun.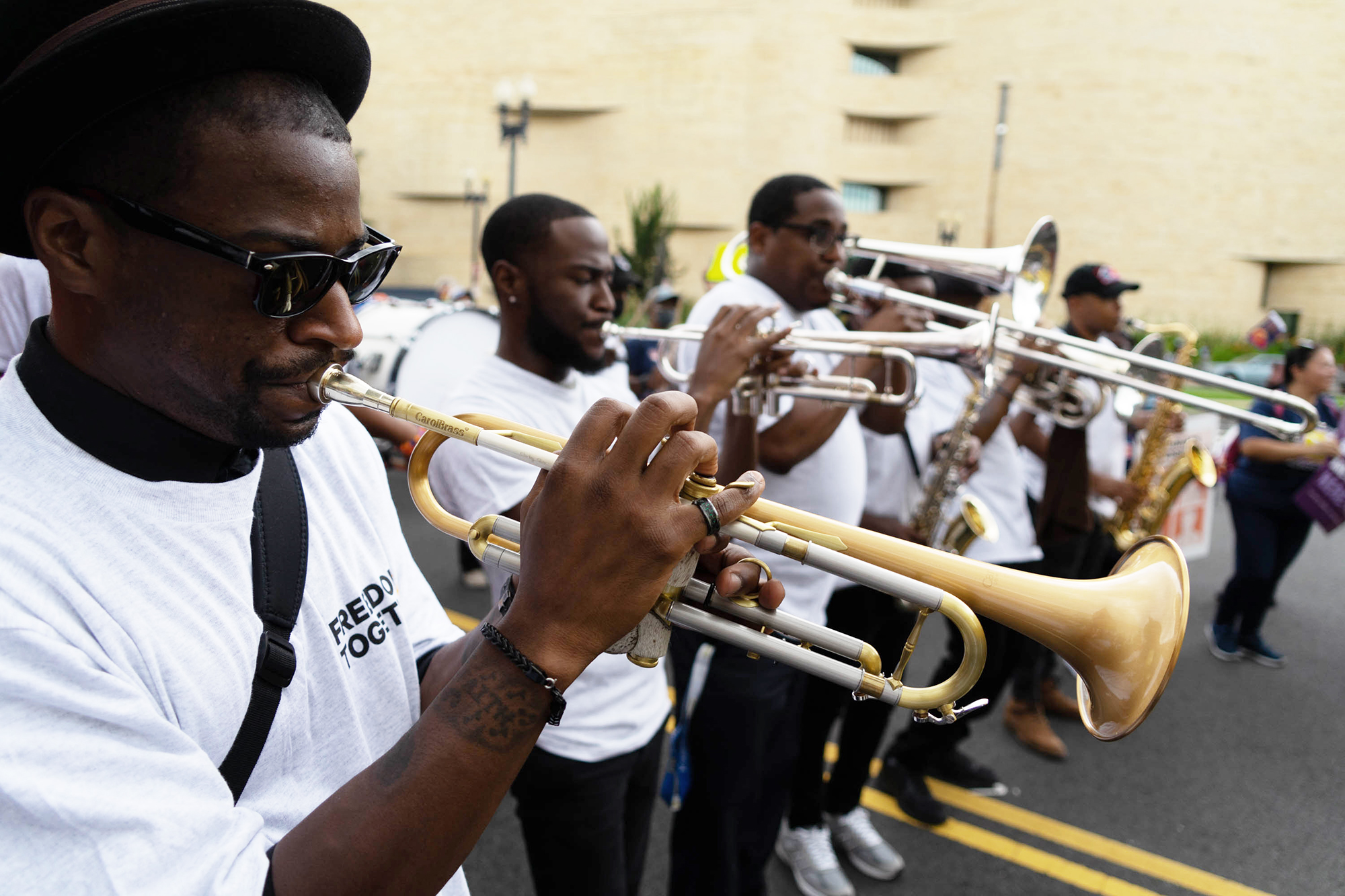 Around a thousand activists and immigrants — including a humble contingent from the University of Maryland — converged in Washington, D.C., Tuesday as Congress returned from its August recess. The march, organized by CASA, a grassroots immigrant advocacy organization, demanded that a pathway to citizenship remain in the budget reconciliation package.
The package is a $3.5 trillion bill that would make federal investments into child care, climate change and immigration programs. Democrats are seeking to push the bill through the Senate without bipartisan support.
On Sunday, Senate parliamentarian Elizabeth MacDonough ruled that existing budget rules prevent the inclusion of a pathway to citizenship in the reconciliation package.
"This is not a moment to give up," Illinois Rep. Jesús García said to the crowd. "We've been here before … We've got to keep on fighting like hell for our families, friends and neighbors, and we can't stop until we get a 'yes.'"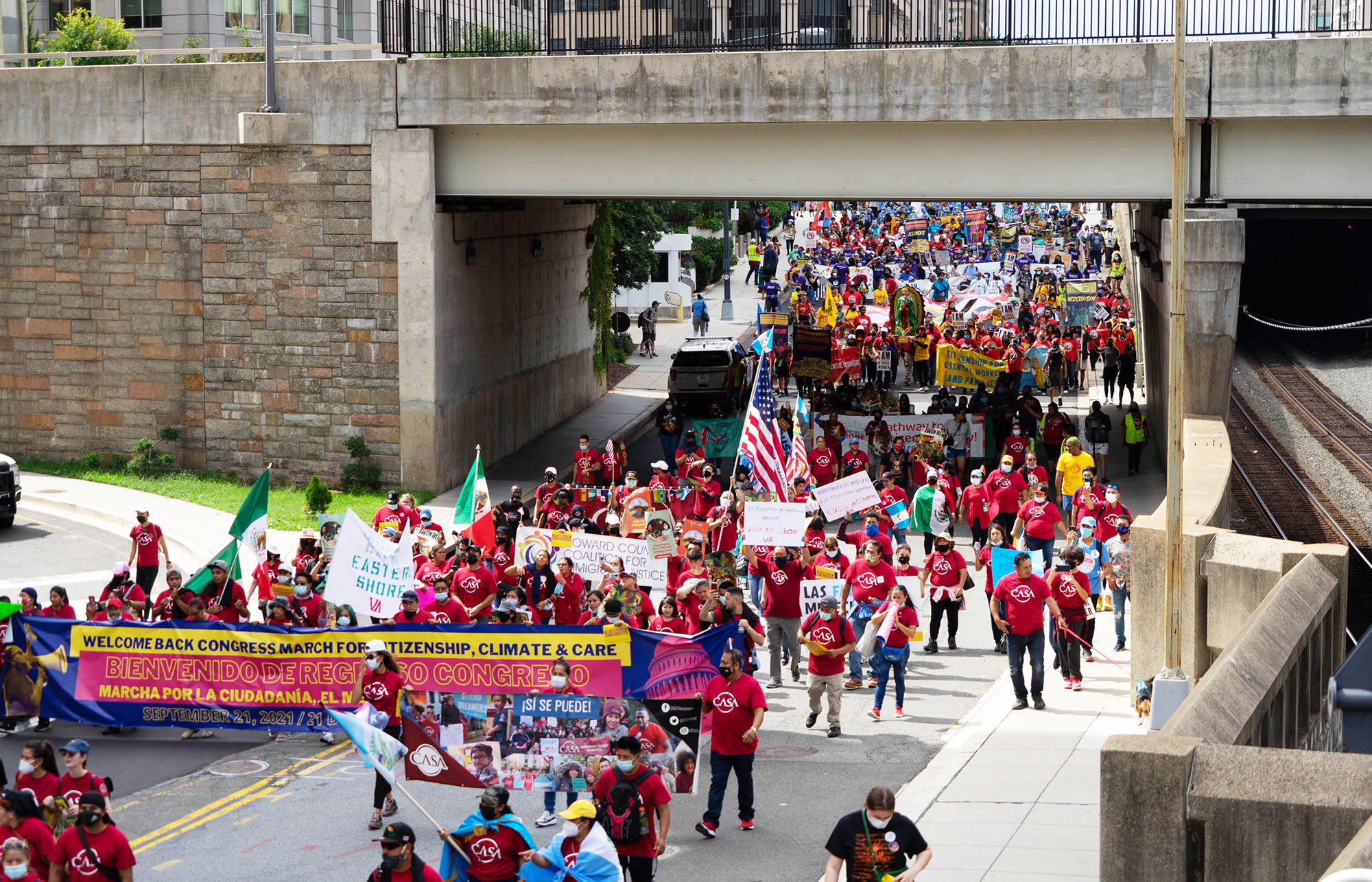 From Banneker Park, the crowd formed a column as wide as the street on Maine Avenue and marched on the Capitol. Delegations from over 20 states, as far away as Oregon, created a patchwork of color with their shirts. Spots of red, yellow and blue divided the crowd. The United States flag flew alongside that of Mexico and signs in English, Spanish and other languages. One read, "I should be in class right now, but I have to fight for my rights."
[UMD students trek to Women's March in D.C.]
As the column proceeded down Maine Avenue, they paused in the tunnel under I-395. Coming together in a powerful unified voice and chanting "sí se puede," the underground enclosed space turned into a bastion of sound. After emerging from the tunnel, the column next stopped in front of the Immigrant and Customs Enforcement headquarters. Despite some light rain, the protesters' spirits remained high as they chanted and waved signs.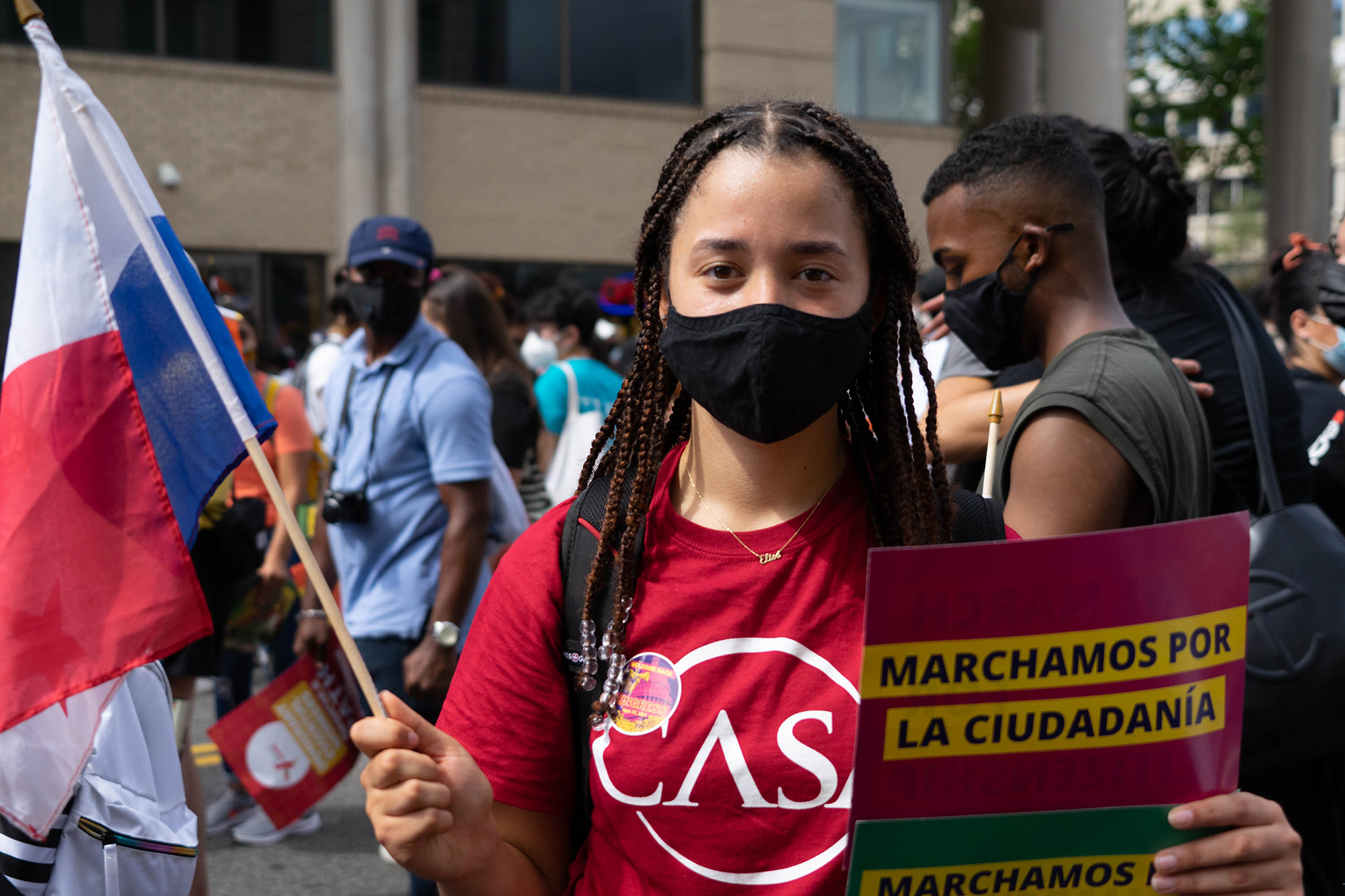 Madison Green, a freshman environmental science and technology and public health major at this university, attended her classes virtually while traveling to the protest.
"My grandmother, my mother are immigrants, they come from Panama and I'm blessed enough to have papers but not everyone is," she said, waving a Panamanian flag. "We're here to fight for people who are targeted every day by the system that doesn't benefit them even though they uphold that system."
Green came to the march as a member of Political Latinxs United for Movement and Action in Society, a student activist organization at this university. Their goal is to create a safe place for members to vocalize their stances on issues affecting the Latinx community on and off campus. The student group advocated against the university's contract with ICE, which is no longer in effect.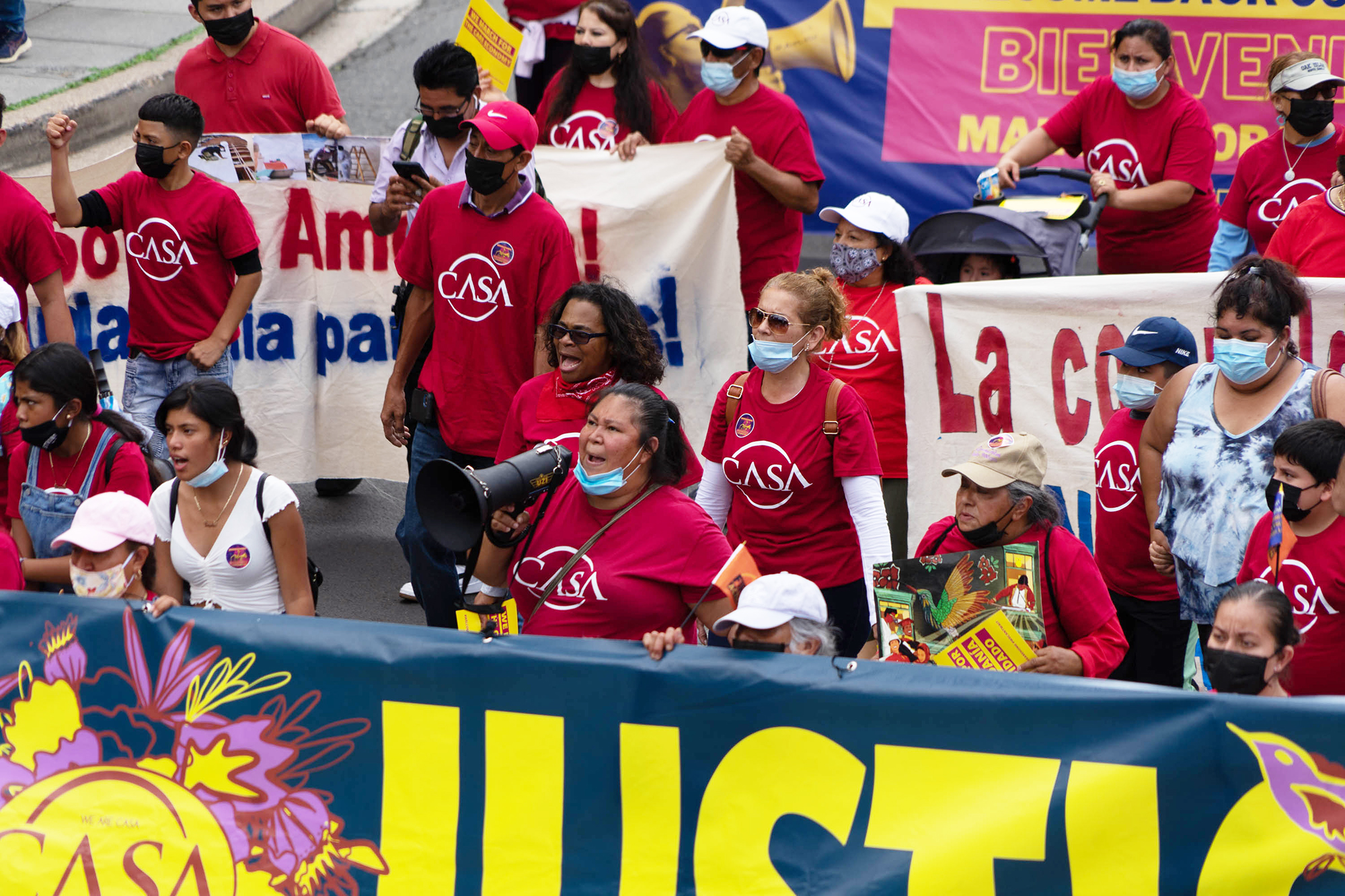 PLUMAS worked with CASA to gather testimony for the ICE bill while it was in the Maryland General Assembly. The student group also distributed information about it to the campus community.
As the march arrived at its ending point between the Grant Memorial and the reflecting pool, looking onward to the Capitol building, the protesters welcomed Minnesota Rep. Ilhan Omar and Senate Majority Leader Chuck Schumer.
[Latino tenants in Langley Park sue landlord over alleged unsanitary, hazardous conditions]
"We will not stop fighting for immigrants to access the rights and privileges they deserve," Omar said to the crowd as an organizer translated her speech into Spanish. "We have to refuse to accept to let an unelected adviser be the reason Dreamers aren't elected."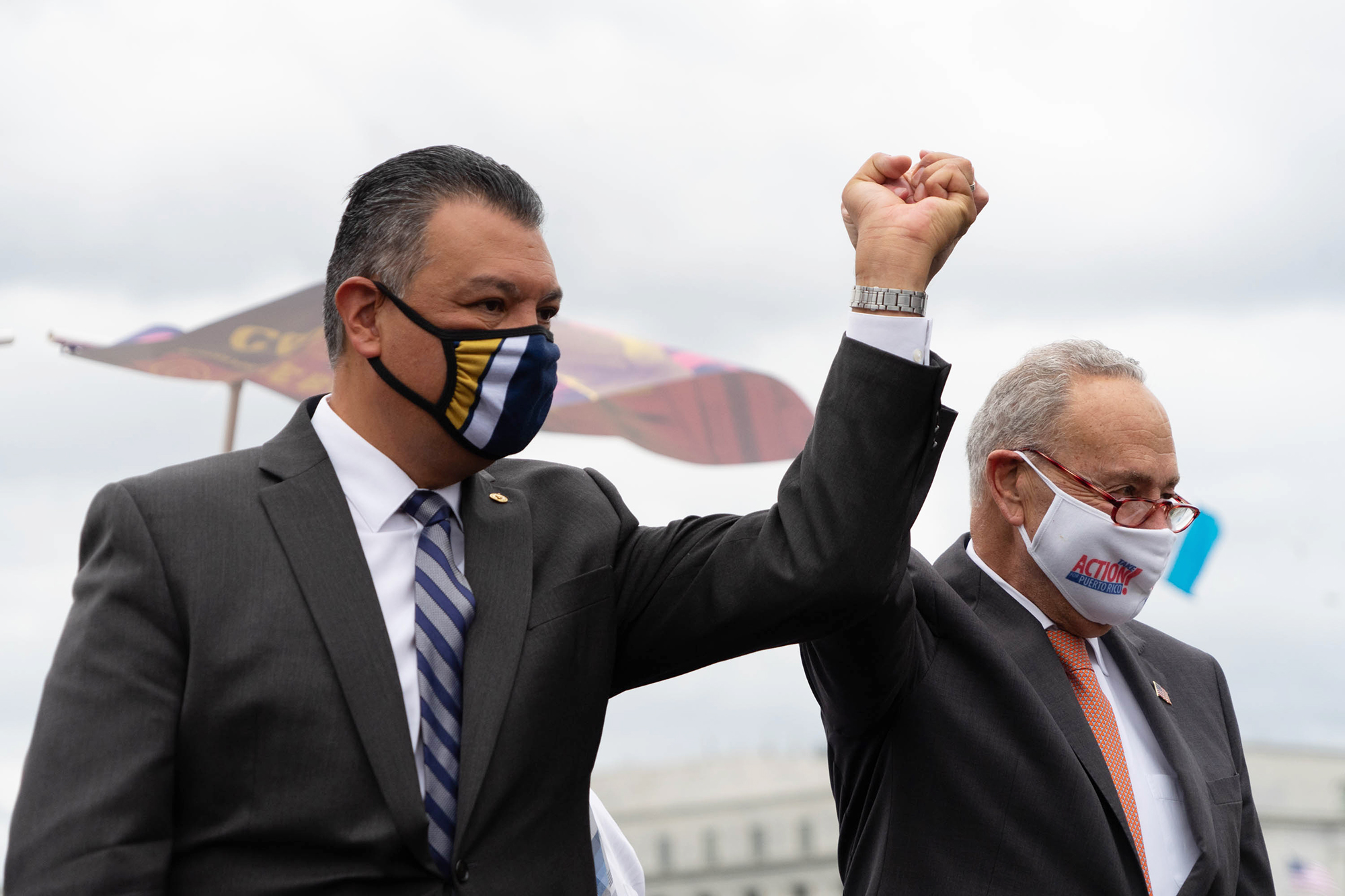 Edwin Ramirez, a senior kinesiology major, joined the march to be a voice for those who could not attend.
"This is something that kind of hit home," he said.
Ramirez, a member of the La Unidad Latina Lambda Upsilon Lambda Fraternity Inc., hopes that the university community becomes more active in these issues, even if it is only through raising a voice on social media.
PLUMAS president Amy Rivera was not able to attend the march because of a conflicting exam but hopes the march shows people who are not affected by immigration issues that they are present nevertheless within the campus community.
"People's lives are at stake, their livelihoods, their careers, their families," the junior criminology and criminal justice and government and politics major told The Diamondback before the march. "You cannot go into a single [university] dining hall or building without meeting a facilities worker who is an immigrant. Without these people here, without making sure they are taken care of, we literally would not be able to function."