The David C. Driskell Center at the University of Maryland unveiled "American Landscapes" last week, the center's first in-person exhibition since the coronavirus pandemic began.
The exhibition, which features American landscape paintings, challenges what kind of artists the genre is typically associated with while painting a more accurate picture of American art.
Jordana Moore Saggese, an associate professor of American art, said the genre emerged in the early 1800s and centered around white artists. The exhibition, however, also highlights the work of Black artists.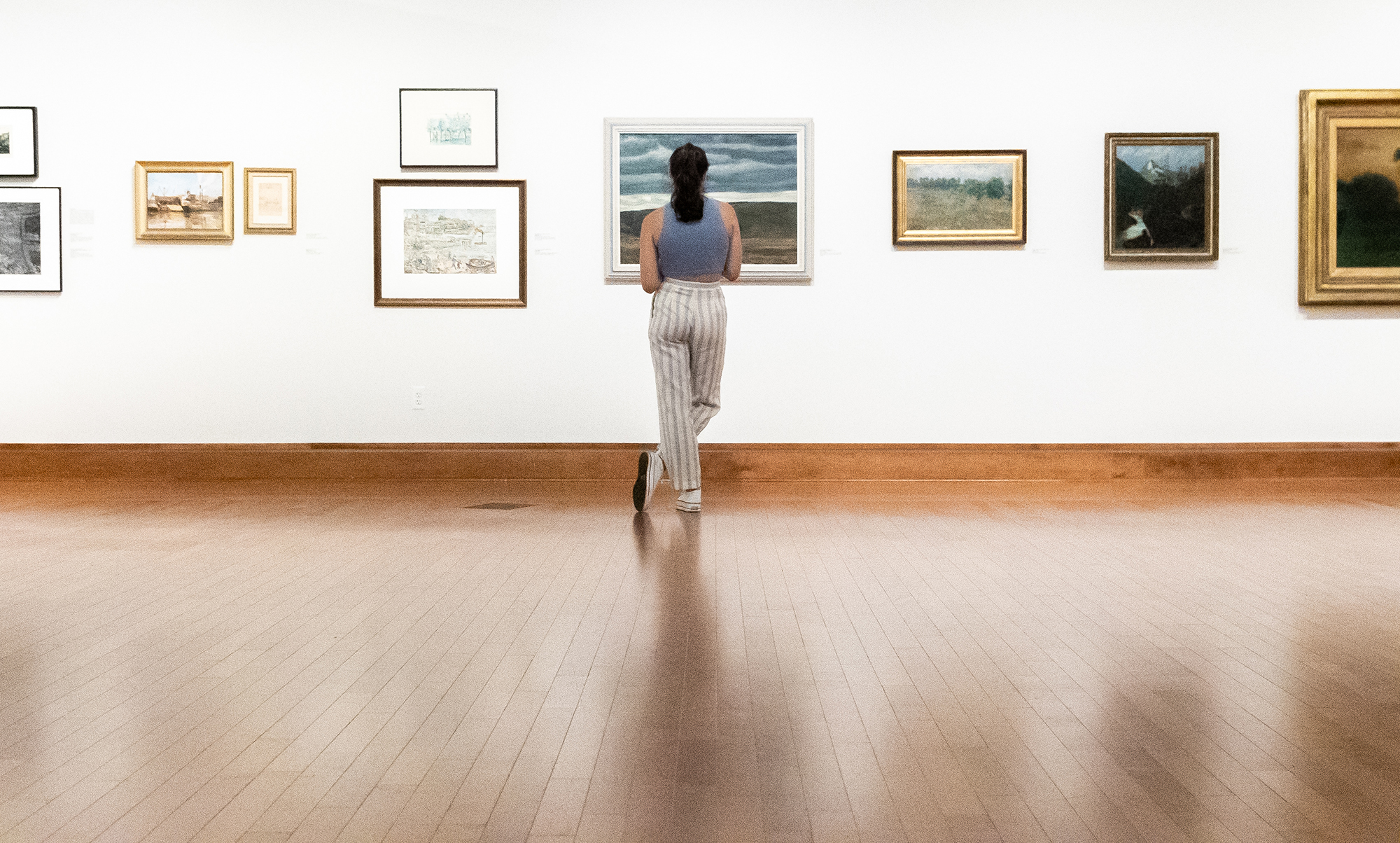 Curlee Holton, the director of the Driskell Center, came up with the idea behind the show about 30 years ago. As a practicing artist and student of art history, Holton said he has "always been interested" in landscapes. He studied some of the artists who are part of the exhibition and wanted to bring them together as a group.
"I proposed … that maybe we should do a landscape show that has not been presented historically," he said. "The documents, the contribution that African American artists have made to landscape as a theme and as a subject, but how it fits into a larger conversation about landscape art."
[UMD launches initiative to integrate arts with science and technology]
Dorit Yaron, the center's deputy director, curated the show, selecting which pieces to include. It is the first exhibition at the Driskell Center that shows Black artists alongside artists of other races in order to highlight African American artists' contributions to art.
"We are trying to tell a more accurate view of … what kind of contribution [African American artists] made to American art," she said. "We wanted to really highlight their contribution, to highlight the contribution of other artists and to tell a coherent story of American art."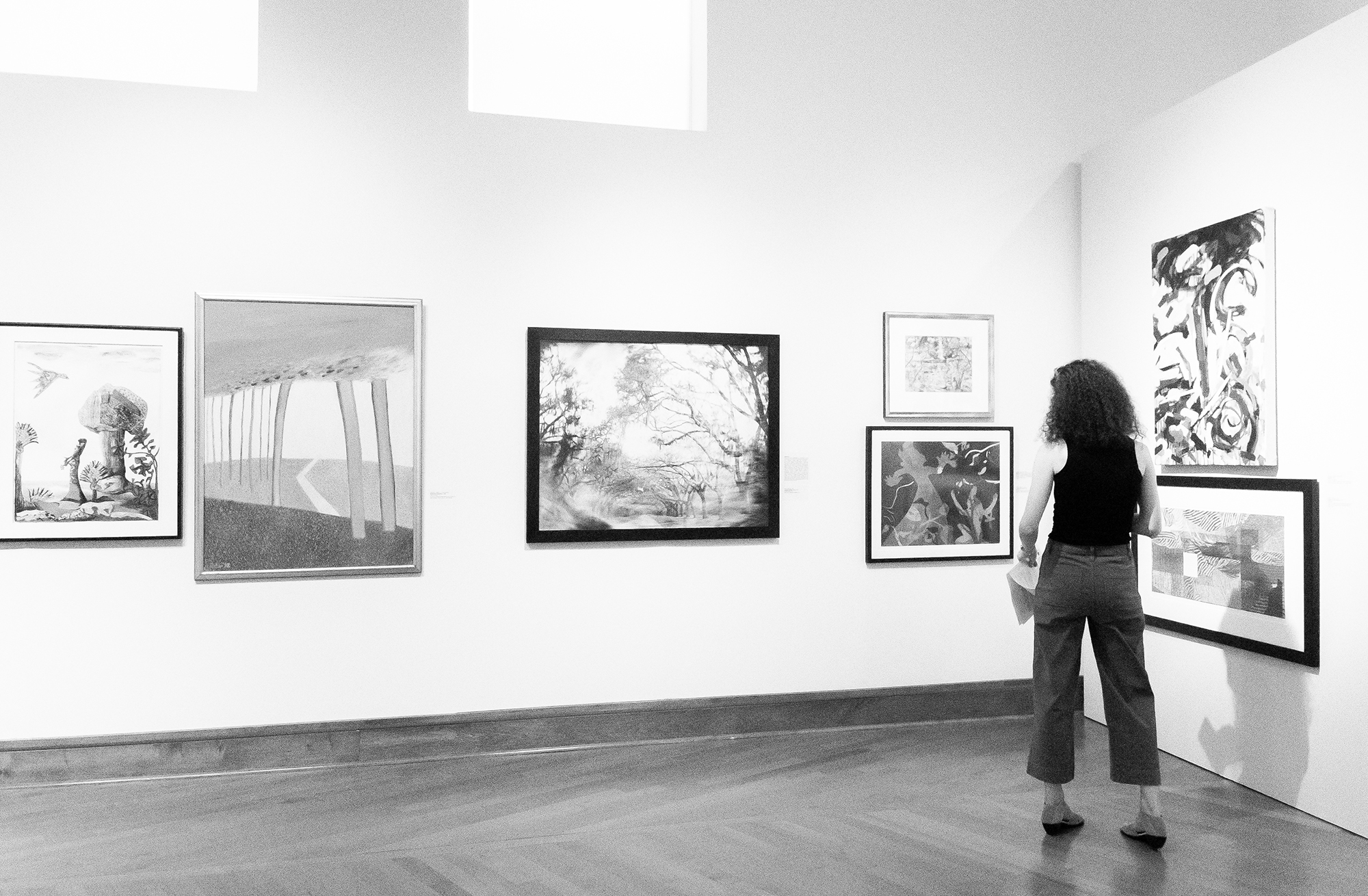 The exhibition includes over 70 works, more than half of which are a part of the Driskell Center collection. Others were borrowed from outside collections and artist studios, according to Yaron.
Thirty of the works were made by David Driskell, who passed away in April 2020 due to complications related to COVID-19. The center, which focuses on the study of visual arts and culture of African Americans and the African diaspora, was named in his honor. In addition to Driskell's landscape work, he was known for his depictions of gardens and pine trees.
["Lightning in a bottle": UMD School of Music remembers voice professor Carmen Balthrop]
Traditionally, art shows are organized chronologically, Yaron said. She did not originally want to do that, she added, but as she explored other ideas, she decided to showcase the pieces chronologically to tell the story of how African American artists are working side by side with their counterparts.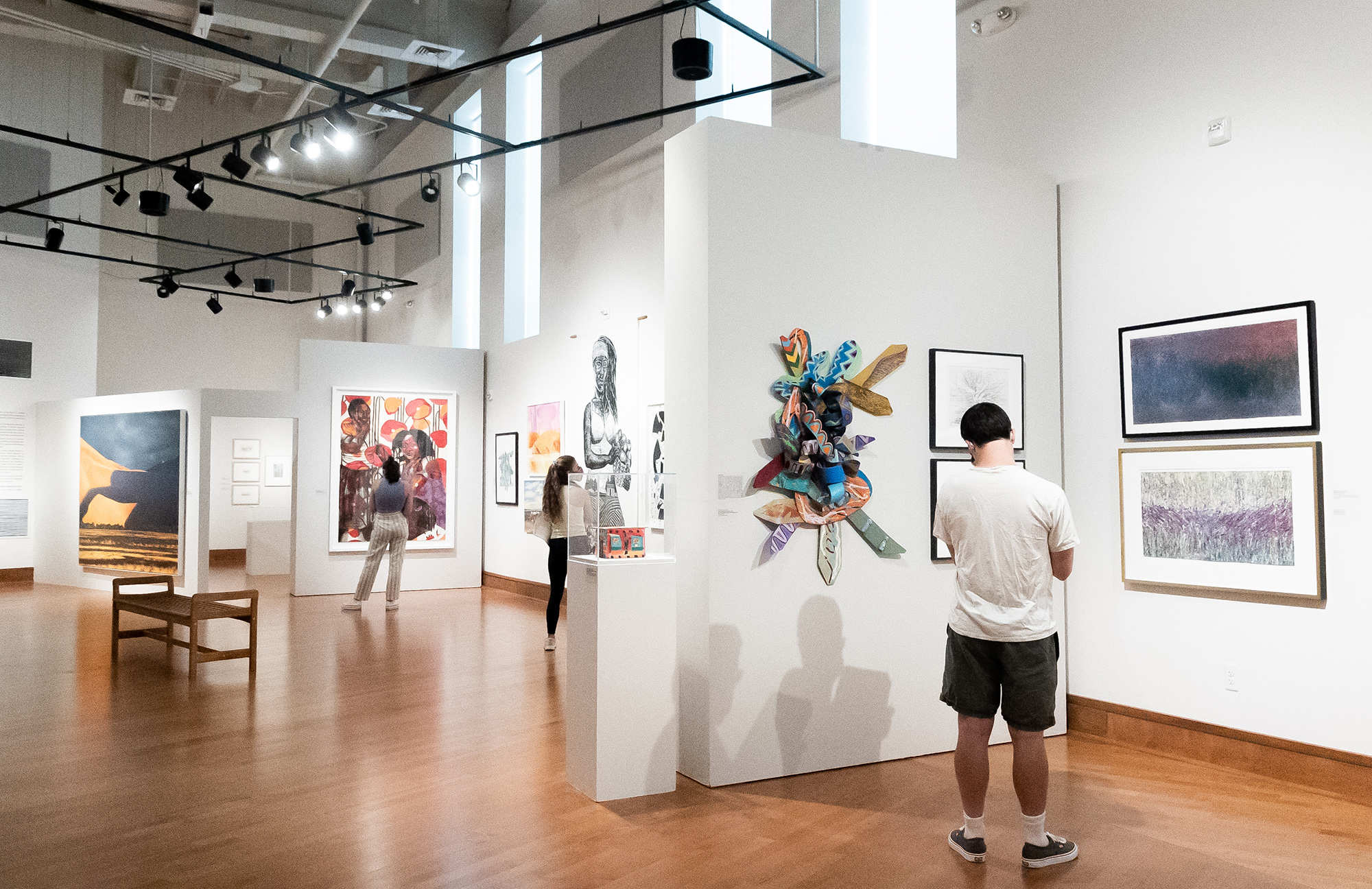 Within the chronological organization, some pieces are grouped together by theme, said Yaron. For example, there are four pieces by the entrance of the exhibition that all contain walkways.
Two of the pieces are a part of a social commentary, Yaron said. One depicts a pathway of the stock market on Wall Street and another shows cotton fields.
"[The artist is] making a reference of African American people who are in the cotton fields and help to make the owner rich, and now the owner is playing with their stocks in the stock market," she added.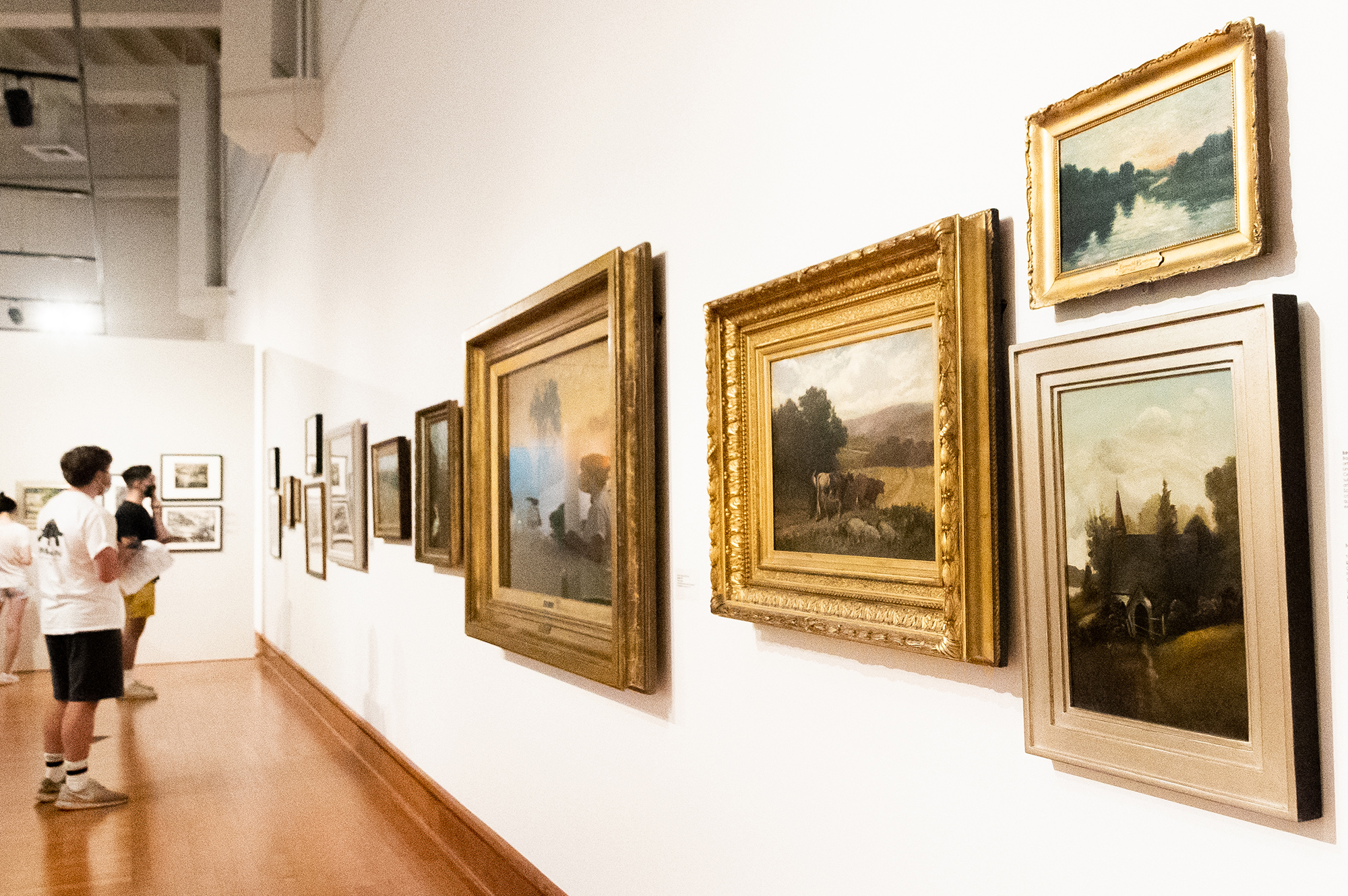 Saggese took students in her African American art history class to see the exhibition. Some of them were "really struck" by the concept of landscapes as being something abstract, she said.
"When we think about a landscape and we see trees and mountains, that's not a universal landscape, that's a very specific location," she added. "When we take [an abstract painting] out of that representational language, we actually become more connected — it becomes a more universal language."