With rainbow flags tacked onto their bikes and dogs in tow, dozens gathered for a Pride bike ride in Hyattsville Saturday afternoon.
The inaugural event, which was organized by PG Change Makers and several partner organizations, began at Streetcar 82 Brewing Co. There, folks gathered to decorate their bikes before the procession and returned later for conversation, beer and an award ceremony at the end.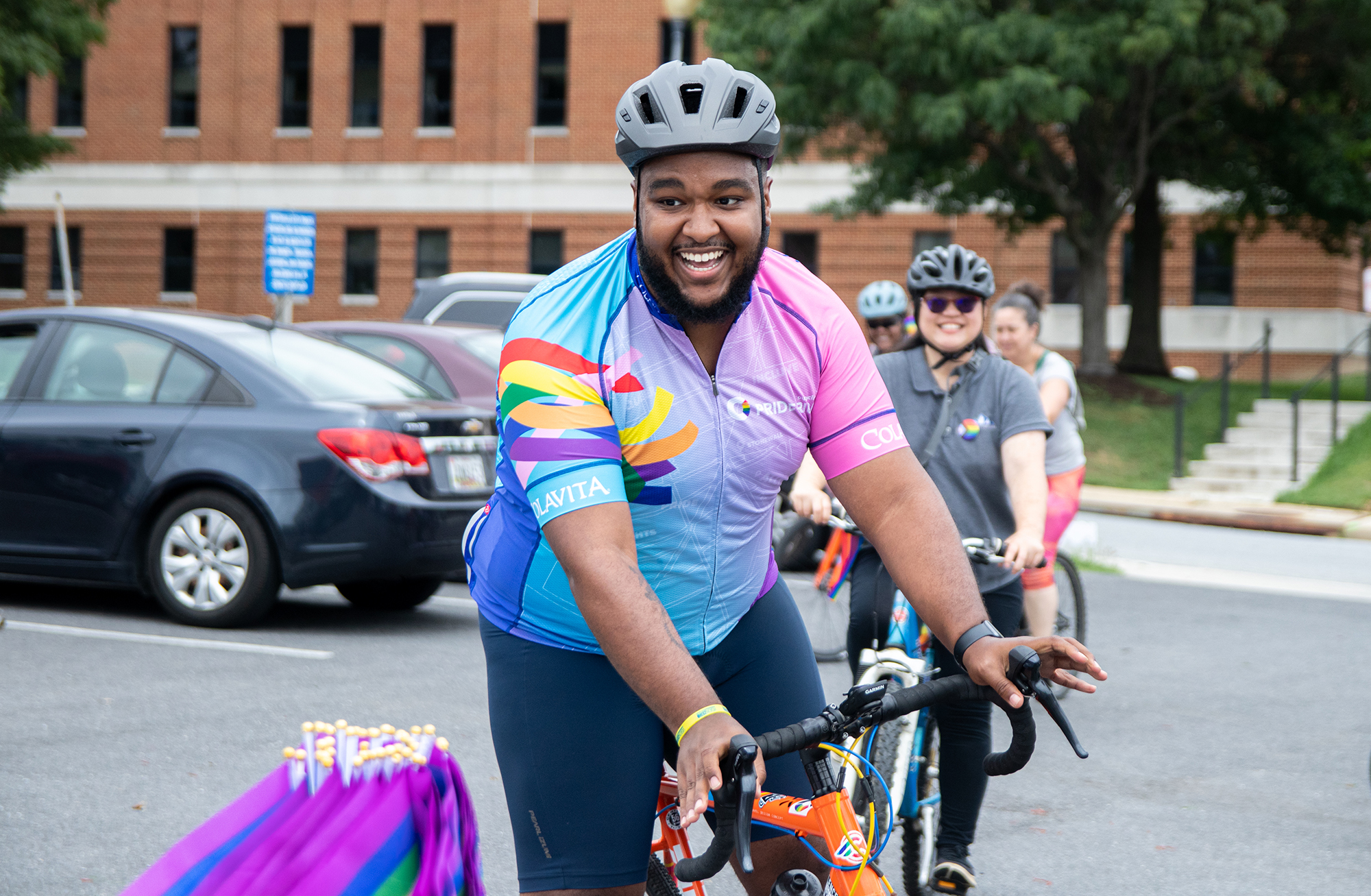 "We always go to Baltimore or D.C. for pride events, but we wanted to show that Prince George's County has pride as well," said Ashanti Martinez, one of the event's organizers from PG Change Makers.
The event took place as the Capital Pride Walk and Rally was set to start just a few miles away in Washington, D.C.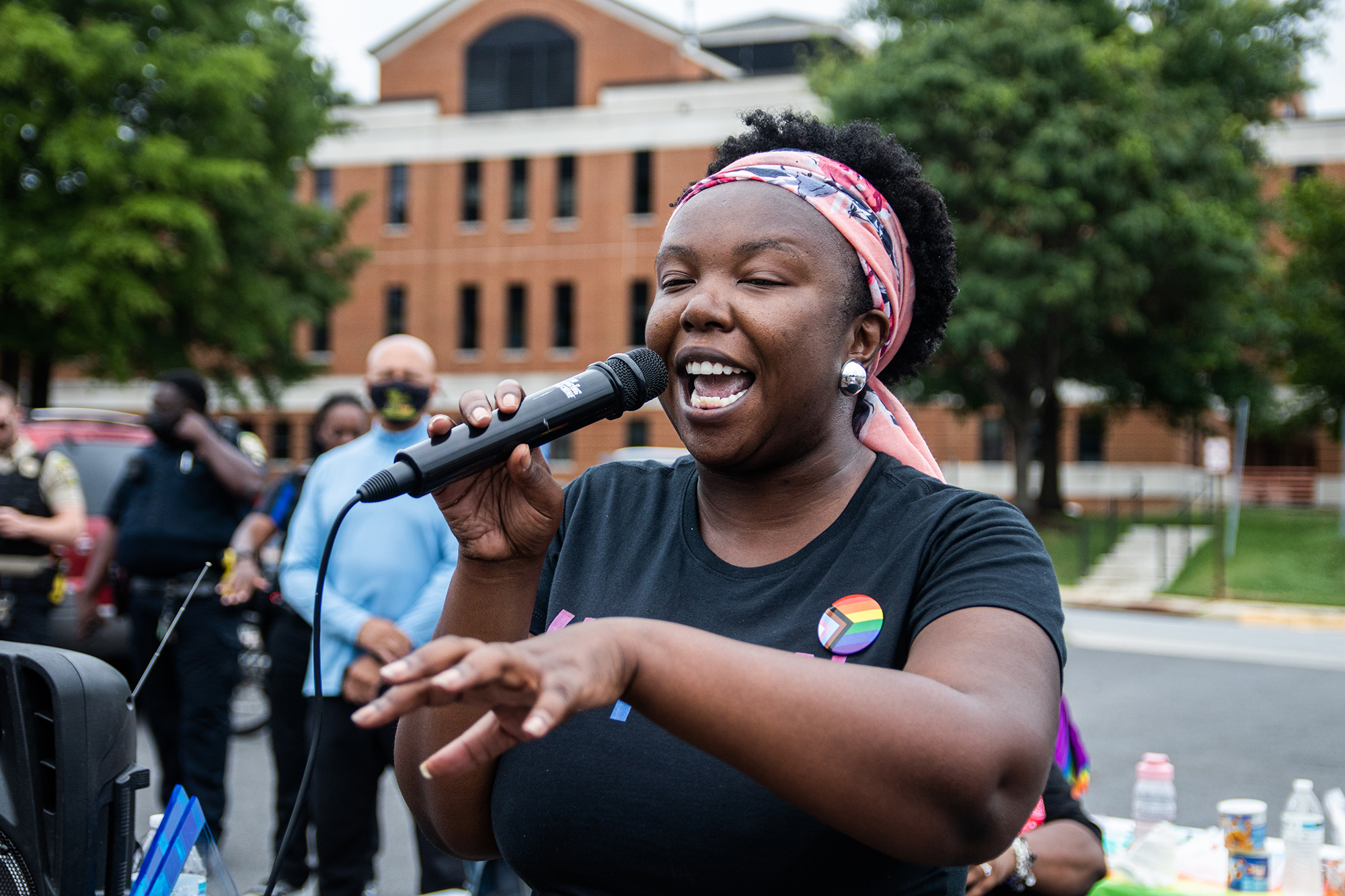 Krystal Oriadha, another organizer of the event, stood at the helm of the bikers under the cloudy, but bright sky. She has been an organizer for more than a decade, focusing on the intersectionality of race, sexual orientation and religion, she said.
"I feel like there's a gap, especially in my community, with the intersectionality of being a Black woman and part of the LGBTQ community," Oriadha said. "It's really important for me to be part of something that shows the pride in our community."
[TransU and Prism host town hall to discuss transgender and nonbinary experience at UMD]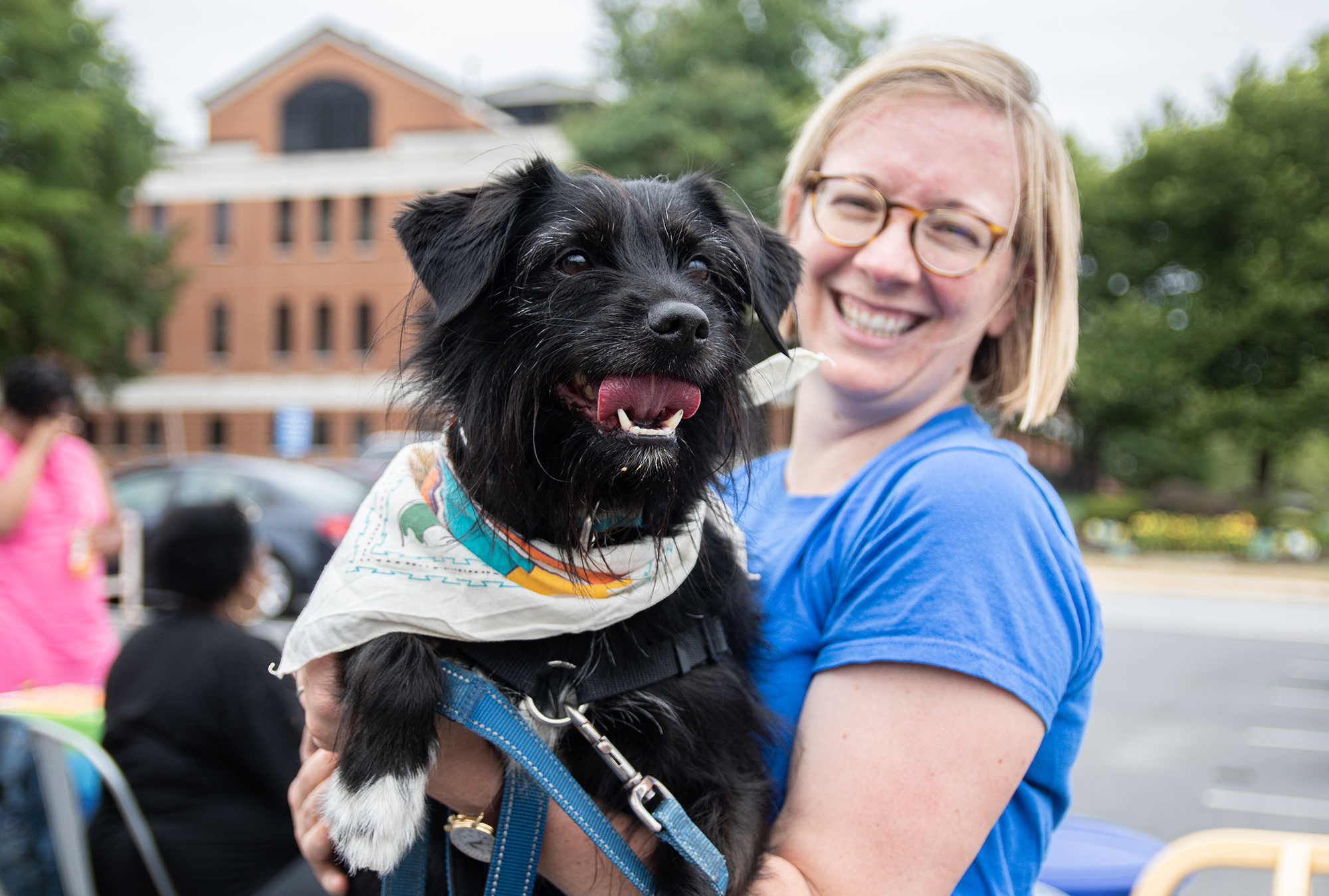 Katy Kutzner, a Hyattsville resident, joined in on the bike ride with her wife and dog. As a new member of the community, she said she is looking forward to meeting other members of the LGBTQ community in the future at more in-person events.
"Having spent the last four or five prides celebrating in D.C., we are really excited to celebrate here now where our home is," she said.
But, organizing the inaugural Pride event didn't come without its challenges.
Oriadha said the organization was looking to work with a venue PG Change Makers had worked with before, but the venue refused to partner with the group once they learned the event would be for Pride.
"They knew my orientation as being one of the co-founders of PG Change Makers, but they wanted to work with us only under that name, not if we're going to show our whole selves," she said.
However, Oriadha said incidents like this one have become less frequent during her career as an organizer. She said she's witnessing a "change in the community."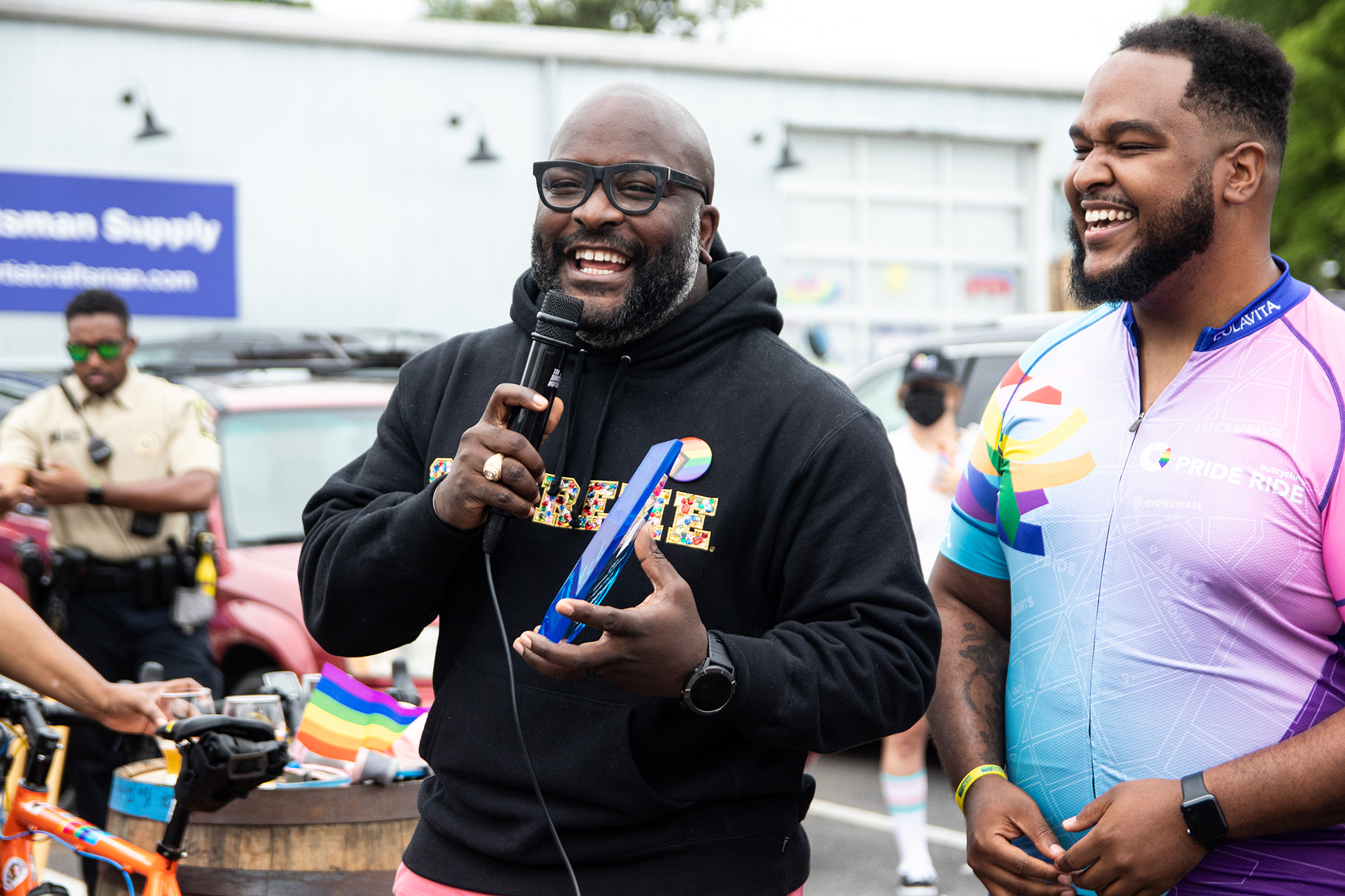 [More LGBTQ+ students are reporting psychological distress amid COVID, UMD study shows]
For Hyattsville Mayor Kevin Ward, the Pride celebration was about passing forward warmth and acceptance. Ward and his husband moved to Hyattsville nearly a decade ago, so it was exciting to see an event like this in the city, he said.
"This will not be one and done. We will continue to do this year on year here in the city. We have an open and affirming community, and we want to show people who we are, by showing our appreciation for those who live here," Ward said.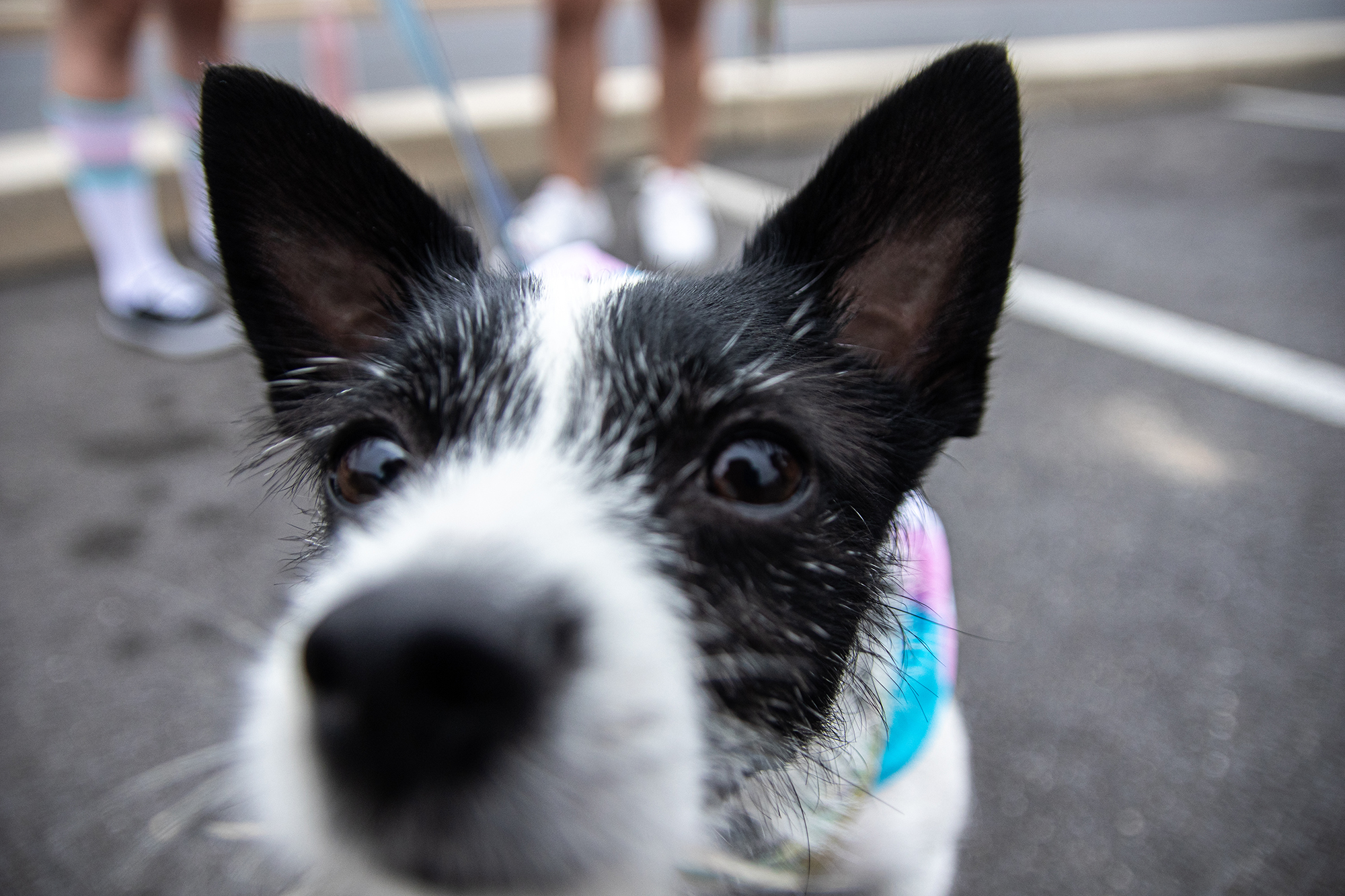 The event also featured the Inaugural Prince George's County Pride awards, which were awarded to Ward, Sergeant Calvin Charles, a police officer at the Maryland-National Capital Park and Planning Commission, and LGBTQ community center Casa Ruby.
For Martinez, Ride with Pride was "just the beginning."
"We definitely want to go bigger and bolder next year," he said.