Maryland football premiered its new state-of-the-art facility at long last Friday, including areas for everything from practice and training to billiards and haircuts. 
The Jones-Hill House, named after the first Black football and men's basketball athletes to attend the University of Maryland, will provide three full-sized fields along with specialized team rooms and three pools.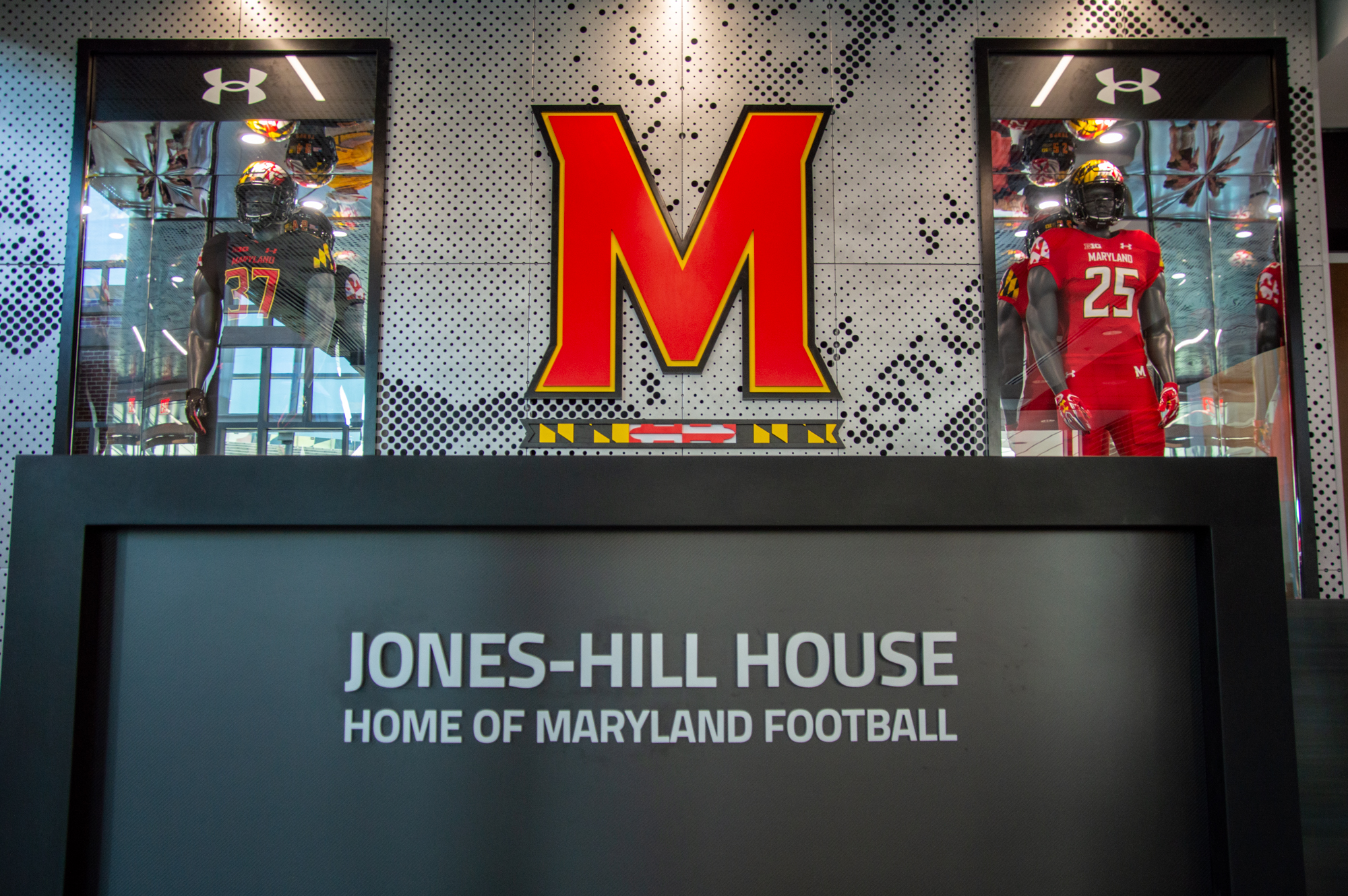 The building's 24,000 square foot weight room includes over 20 custom weight racks and 40 yards of turf for athletes to work on sprints. The weight racks also include video cameras with facial recognition software to track players and record their workouts for their coaches. 
For Wide Receiver Rakim Jarrett, one of the most exciting amenities was the wireless phone charger attached to each player's locker. Jarrett said it's meaningful that he will be among the first team to use the facility.
"It means a lot. This is new, first of all, and everybody loves something new, and to be the first people to use it. So it feels like it's an extra motivation, almost," Jarrett said.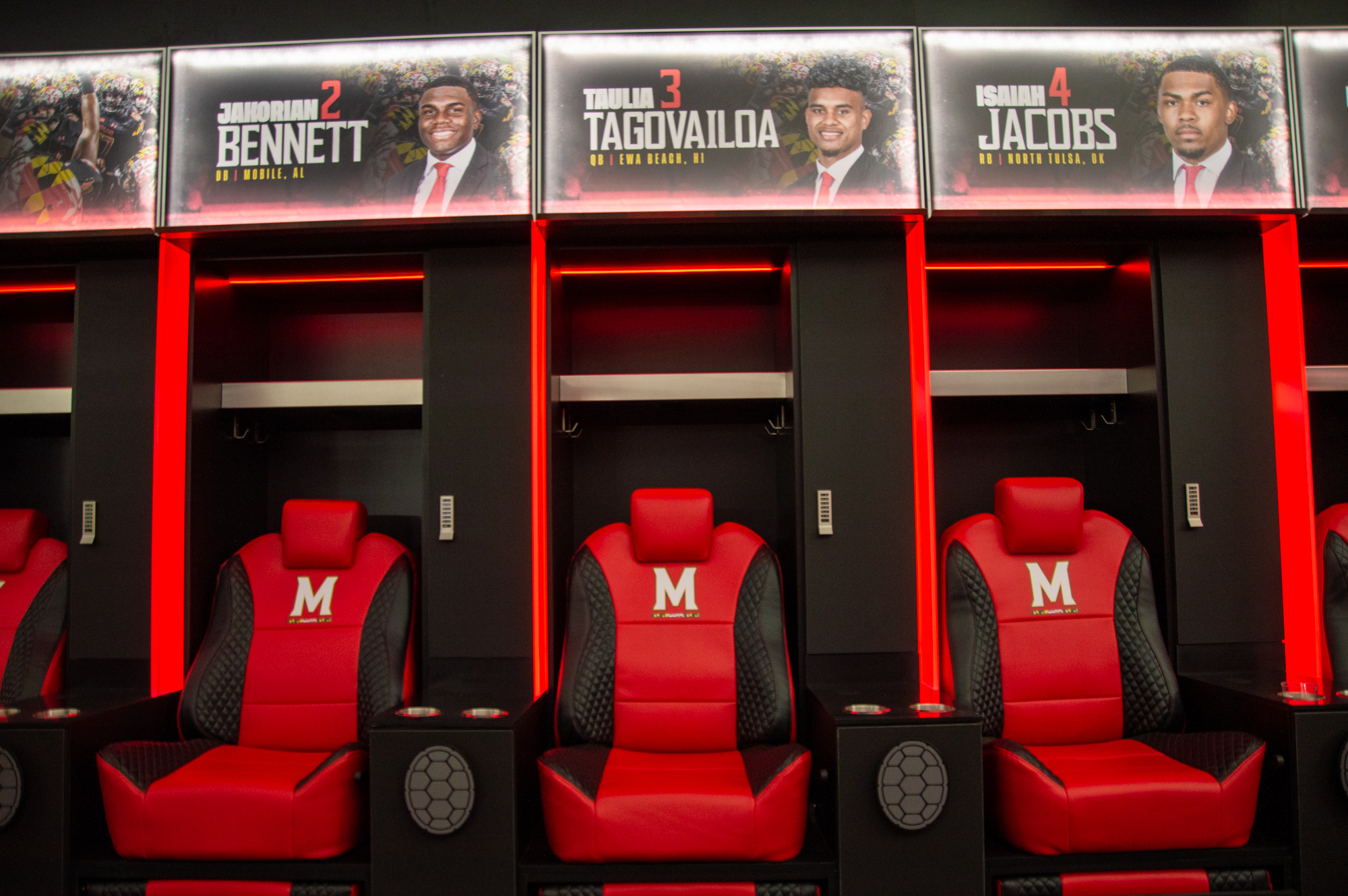 Along with his phone charger and ottoman recliner in his locker, Jarrett will have access to much more in the Players' Lounge, which includes a pool table, a recording studio and a barbershop which doubles as a DJ station.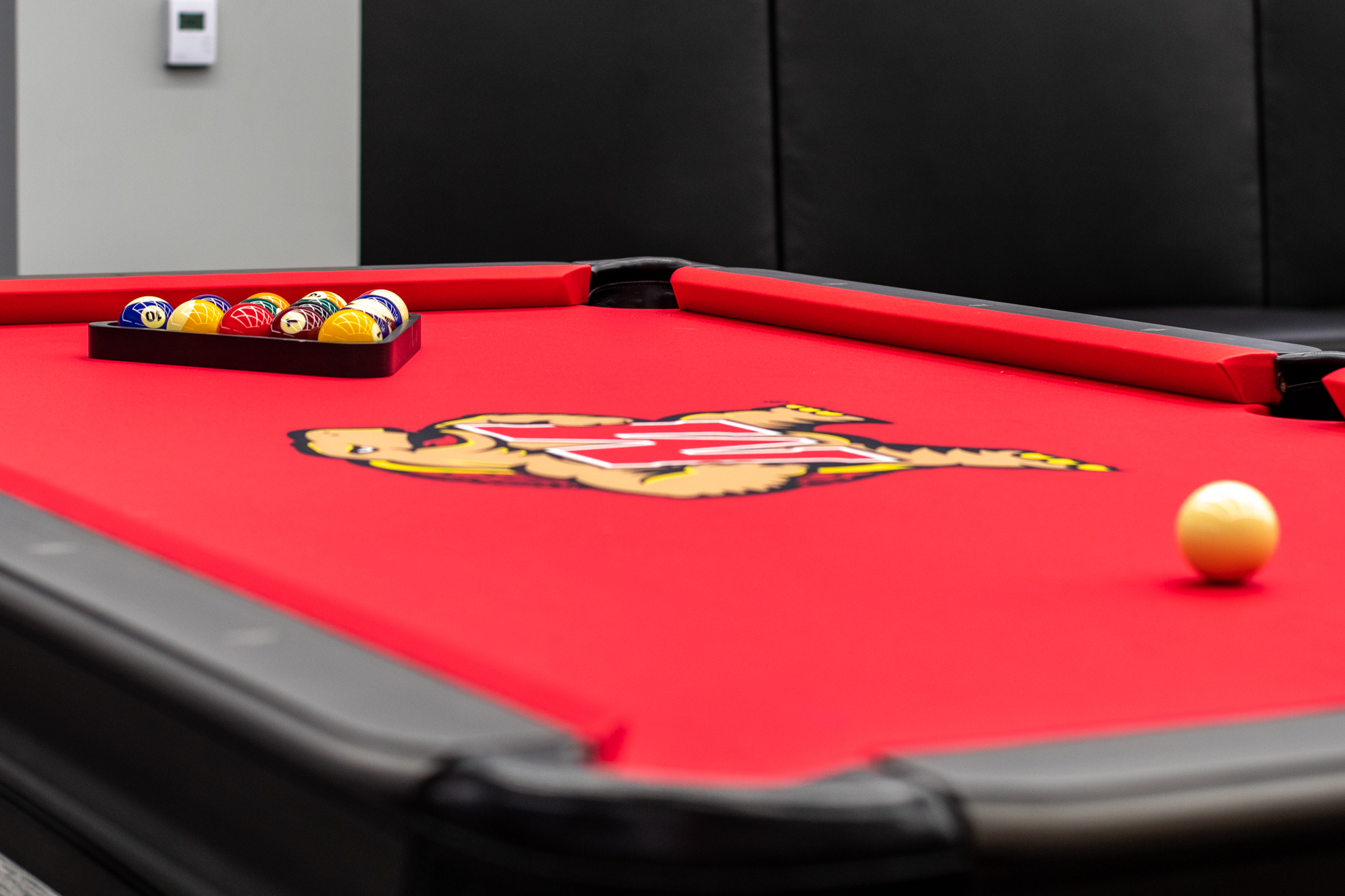 The building also provides rooms for meetings and film review, as well as paying homage to the football history it is inheriting. 
For Maryland football Coach Mike Locksley, that emphasis on the state and history was key. Many parts of the building were sourced from local businesses within the state, and to Locksley that's what sets this building apart from others across the country. 
"The detail that was put into it, from the pride of the state flag, and refurbished wood from parts of our state. A lot of little small intricacies were put into the thought behind it, and I take pride in it in being a DMV guy," Locksley said.
"This facility will stand up against any across the country, and as it should as a flagship university."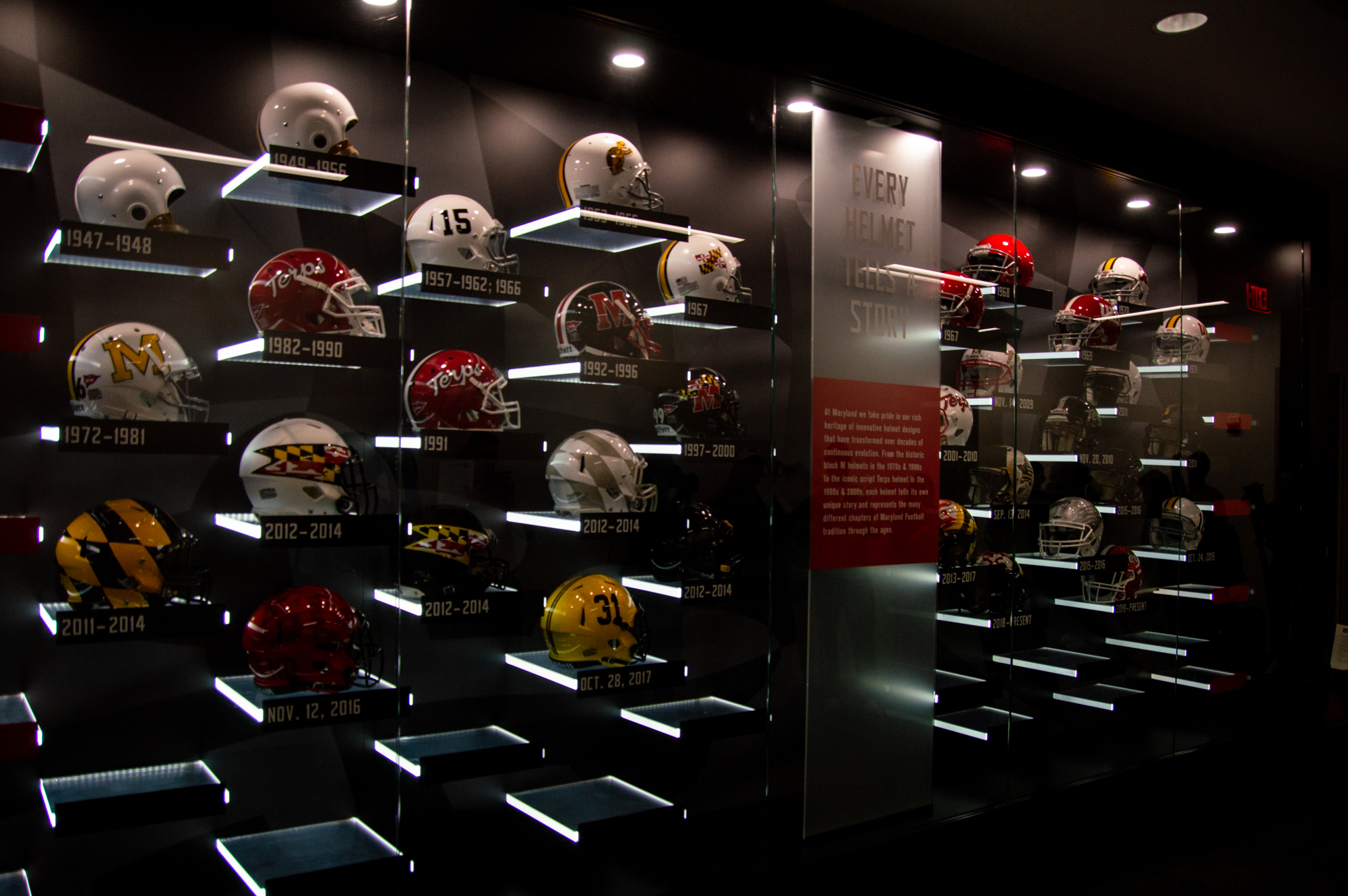 On one of the top floors is the dining hall, where players and coaches can eat pizza from the custom-built pizza oven made to look like a Maryland football helmet.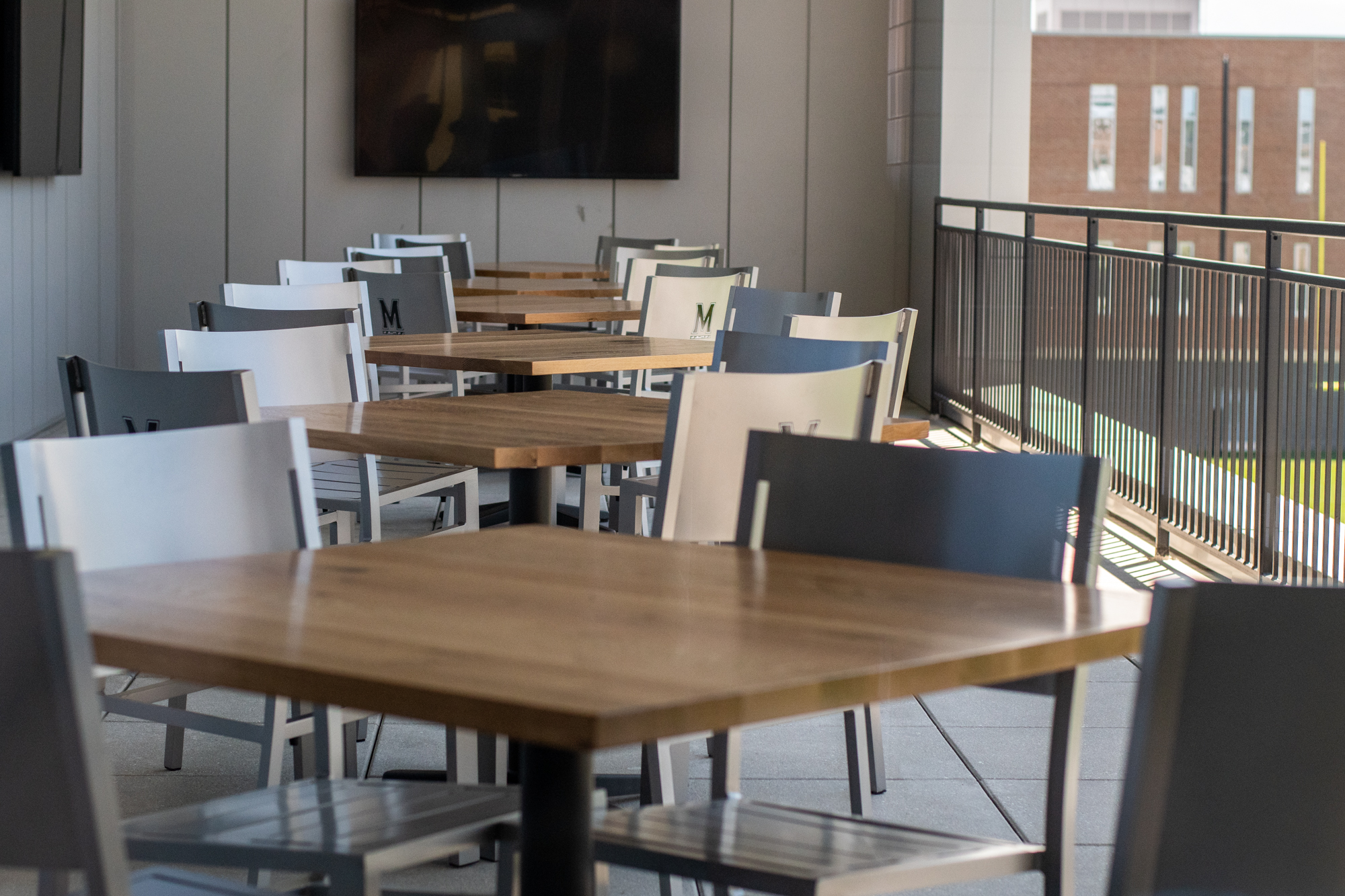 With two outdoor fields and one indoor field, the building provides a place to practice at all times, rain or shine.