About 35 people were vaccinated Monday at a Hyattsville barbershop as part of a partnership between the University of Maryland's Center for Health Equity and Luminis Health.
"We're just trying to service our community," said Mike Brown, who runs The Shop Spa barbershop and is a certified community health care worker. 
The initiative is the first of its kind in the state and is designed to bring a level of comfort and trustworthiness to the COVID-19 vaccine, according to a press release.
There's a tremendous amount of trust between the community and the local barbershop, said Dr. Stephen Thomas, health equity center director and university professor. It was from this observation that the idea to provide COVID-19 vaccines at barbershops was born.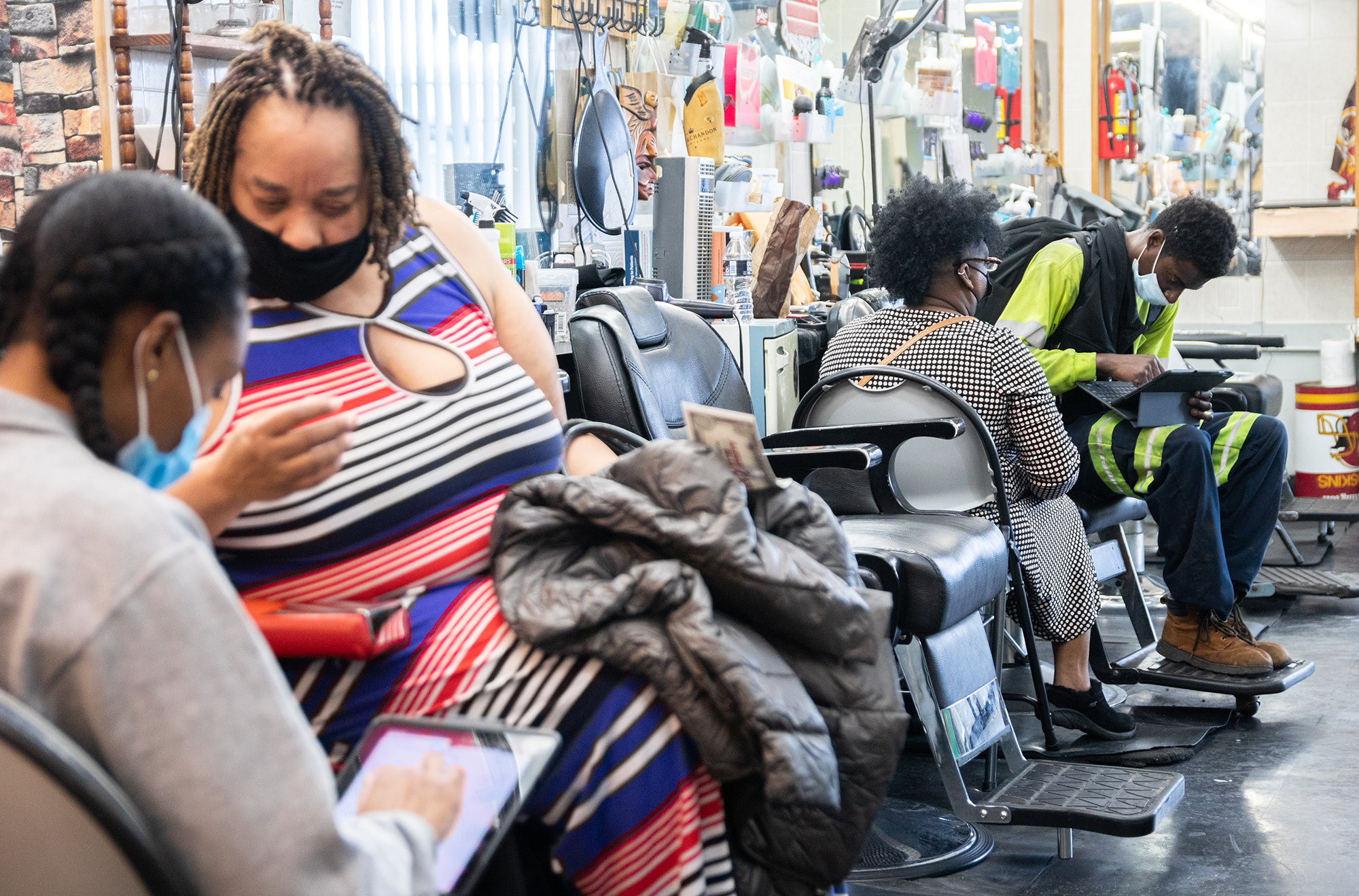 The barbershop sits in a COVID-19 hot spot, with 5,419 cases in Hyattsville's 20783 zip code as of Monday. Prince George's County is also among the Maryland jurisdictions with the lowest vaccination rates in the state, with only about a third of the community fully vaccinated, according to Maryland's coronavirus dashboard.
"We build a beautiful bridge to freedom, but we haven't built the last mile," Thomas said. "That's where we are — we're building that last mile." 
Brown, who is a member of the health equity center's Health Advocates In-Reach and Research network, said he has heard customers talk about the reasons that led them to become hesitant about the vaccine. Some said the vaccine was made too fast, while others said they didn't trust the government.
In those moments, Brown would try to reason with them to question the logic behind those arguments. But he understands the hesitancy. There's widespread racism in the medical field, and the government has systematically failed and hurt Black communities, he said.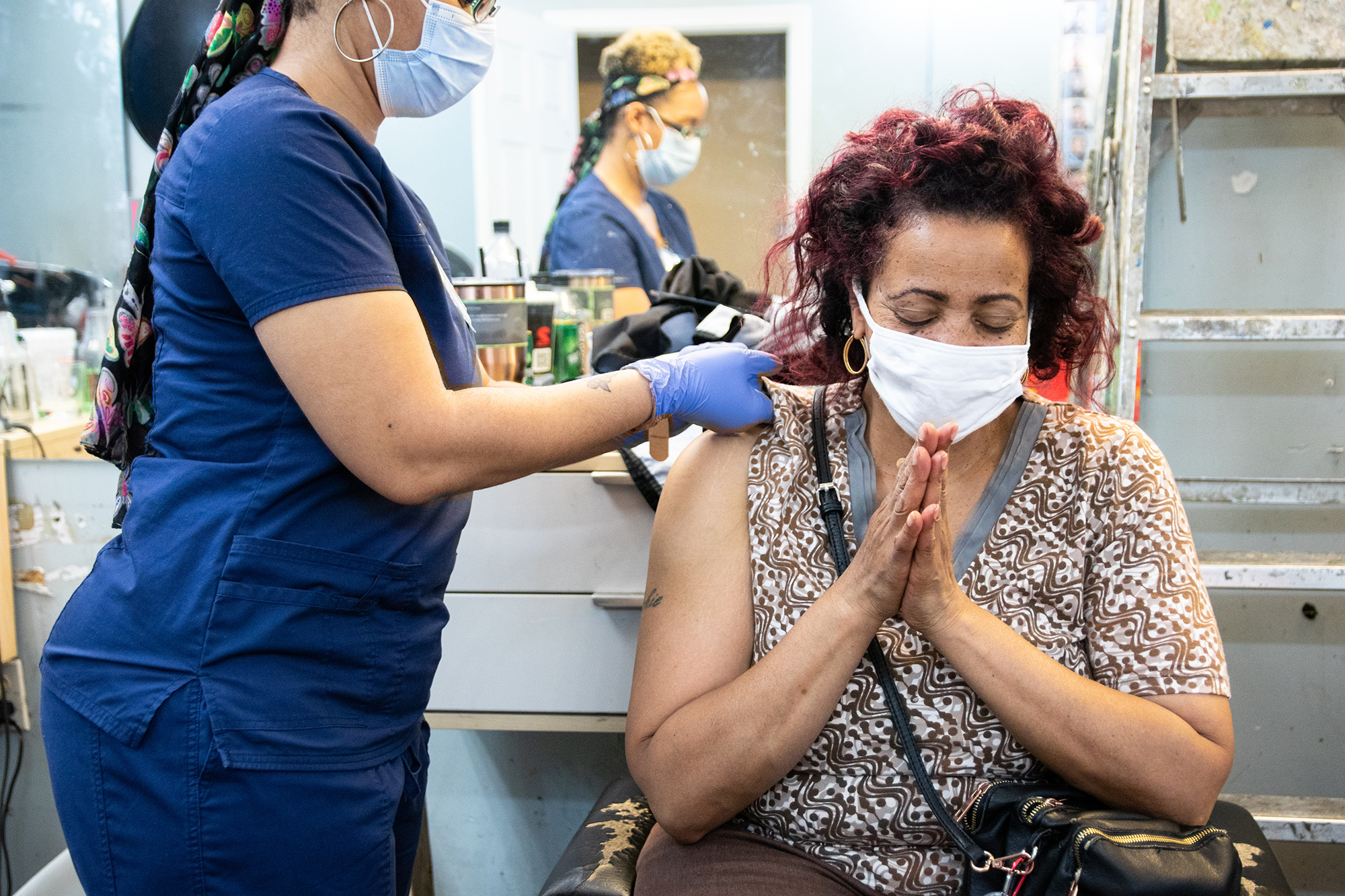 Federal, state and local governments could have been more transparent to put Black and Latino communities at ease, Brown added.
Miles away at her hair salon in Capitol Heights, Katrina Randolph heard similar concerns as she cut hair for her clients. Randolph would listen to them, she said, but she would encourage them to read the Centers for Disease Control and Prevention guidelines. 
[Hyattsville City Council, residents discuss alternative names for Magruder Park]
"[HAIR wants] us to be able to stand behind our chair and have these conversations with our clients and continue to build trusting relationships with them and be able to answer health disparities disparity questions for them," she said.
Randolph was able to convince her aunt, Denise Mitchiner, to get vaccinated at the barbershop. Initially, Mitchiner was a bit hesitant about getting the vaccine.
But Randolph explained to Mitchiner that getting the vaccine would be the best for her health — Mitchiner has some allergies, and also likes to go out and hang around other people.
"Why not protect yourself?" Randolph said. "This is the best place to do it … with the community."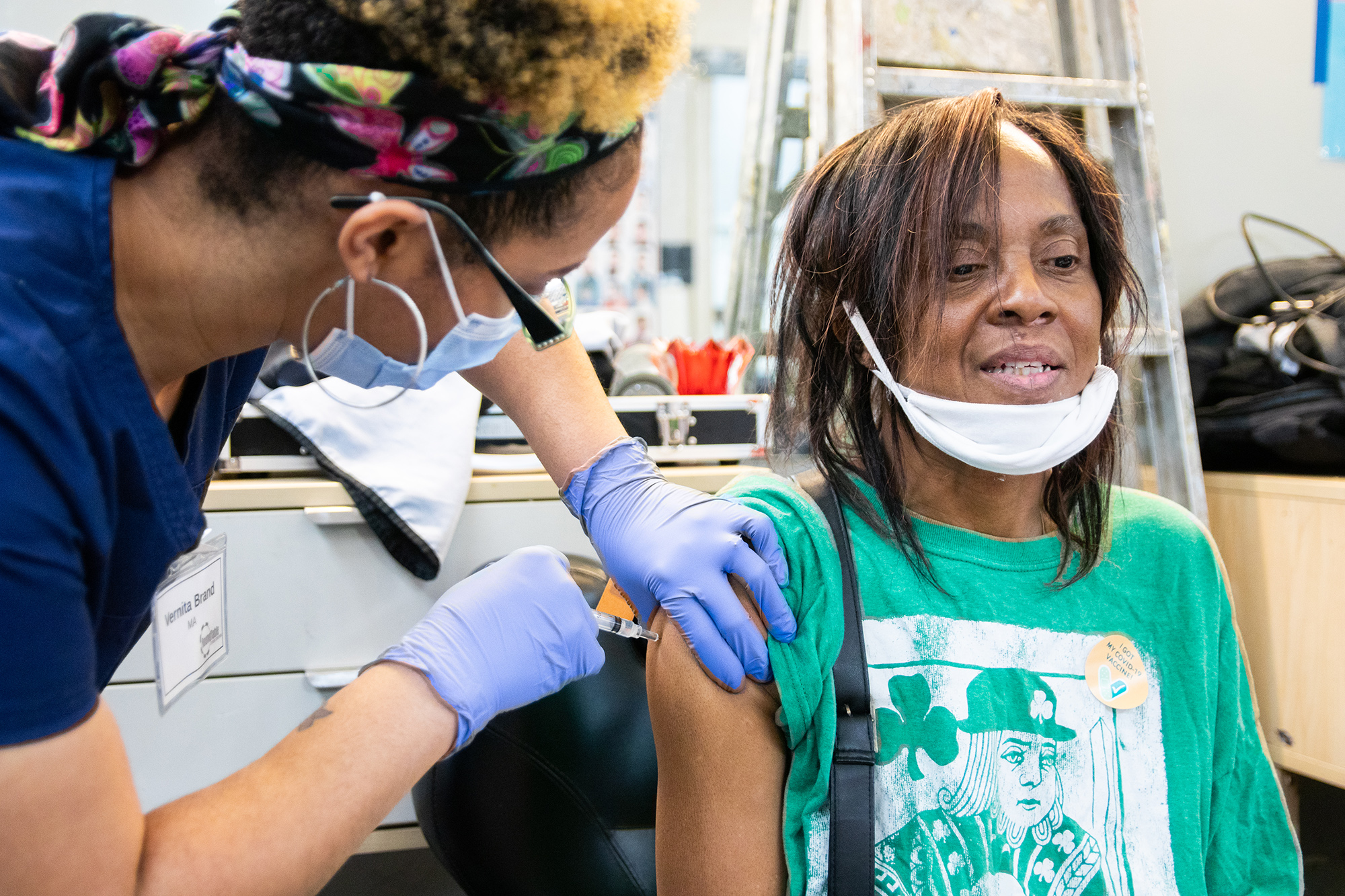 Since getting the shot, Mitchiner said she feels "fine" and is glad to have done her part to keep not only herself but her family and community safe as well. 
Clarence Cromer, who's been working as management at the barbershop for 22 years, also got vaccinated Monday. Cromer was delighted to find out the shop would supply vaccines, because it meant he didn't have to go far to get vaccinated. 
"I didn't have to go nowhere, it was here, and it was good," Cromer said.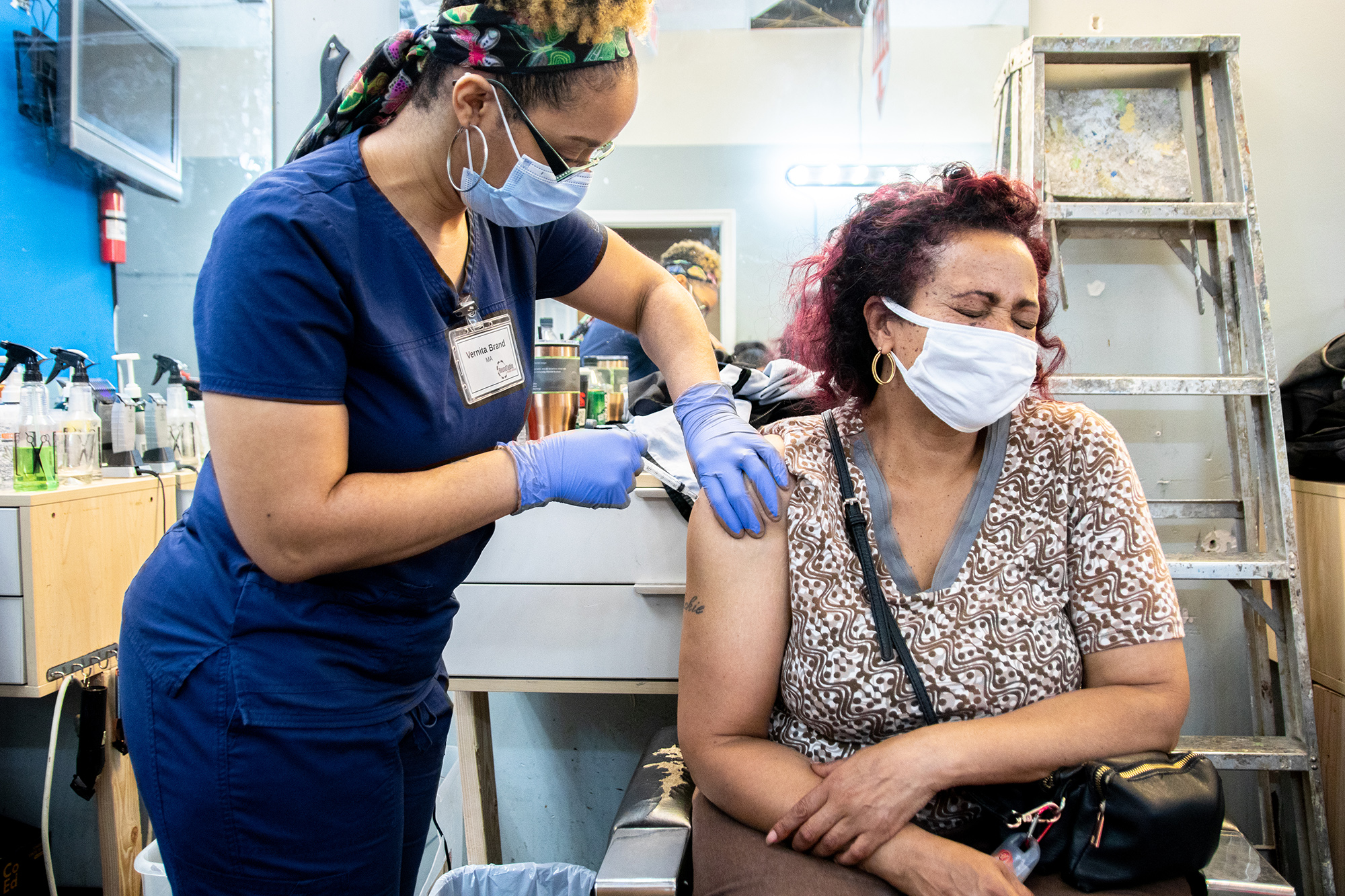 Reginald Alston, 57, is Randolph's best friend. They've known each other for over 40 years. Alston got the Johnson & Johnson vaccine Monday and, like Mitchiner, felt good afterwards. Alston was hesitant at first but finally decided to get it after some convincing from Randolph. 
Alston is a contractor, so he does work in many homes, he said. Even with a mask at work, the shot is an extra protective barrier. 
"I wear the two masks and stuff like that, and I keep my hand lotion on me like that, and I wash my hands every day," Alston said. "But as long as I got this now, I feel very, very safe and confident."
[UMD professors and staff discuss medical racism, COVID-19 vaccine hesitancy at panel]
There are a lot of barriers when it comes to access to vaccines for Latino communities, said Alexandra Morán, a community health provider at Luminis Health.
A lot of information related to COVID-19 vaccines are not available in Spanish, she said. Some people may not know how to register online, or to read or write, she said.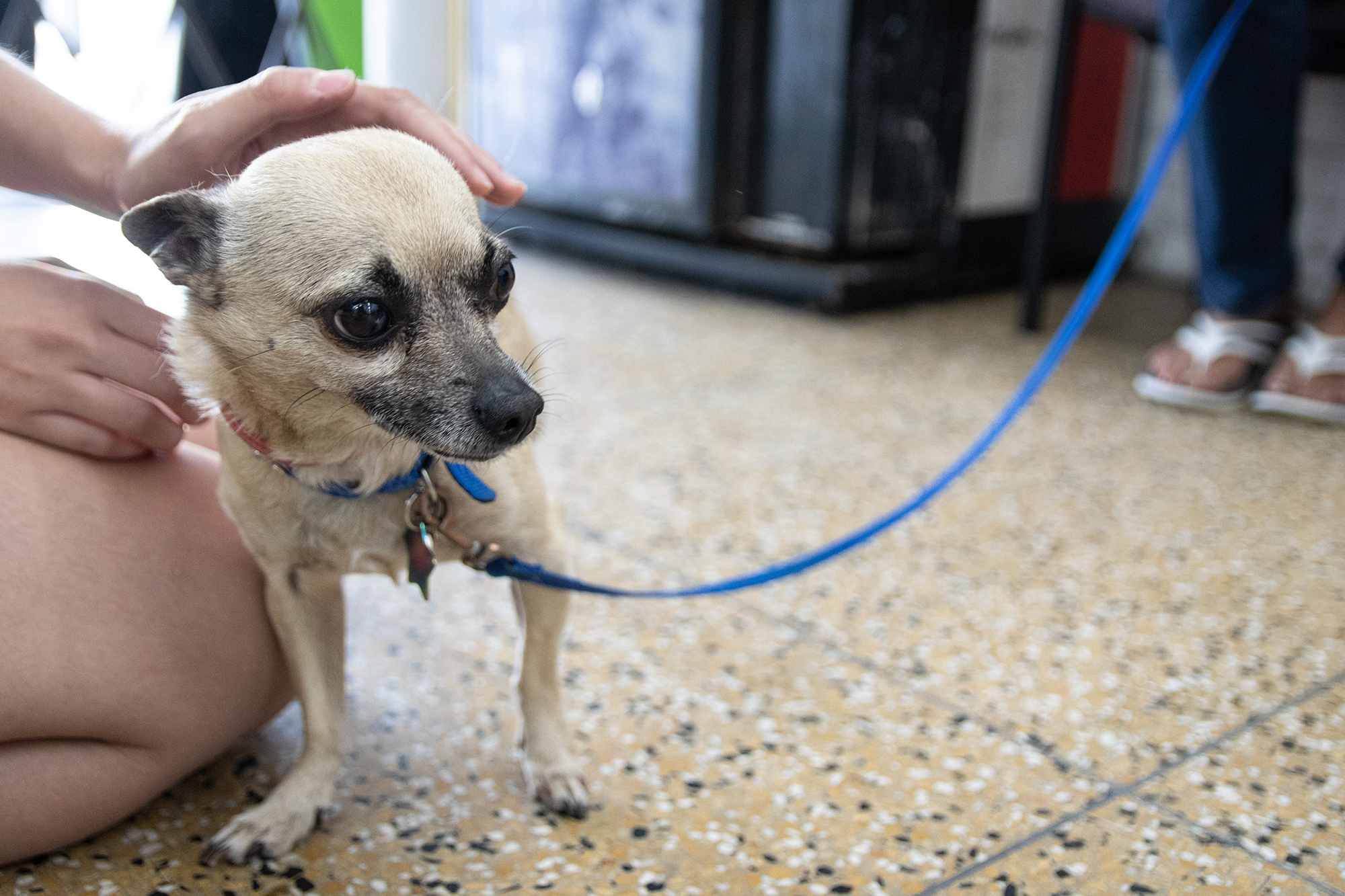 Others are distrustful of the state, Morán said. Those who are undocumented may be afraid someone may call the U.S. Immigration and Customs Enforcements, or might think they are not eligible to get the vaccine since they are not U.S. citizens, she said.
Morán stresses that, in these circumstances, there must be grassroots organizing. She works with churches so she can try to speak to them about getting the vaccine. She will talk to them in Spanish, explaining that any information they give to the health provider is private, they do not need to pay for the vaccine, and there are no reasons to be afraid.
"The work that needs to be done is going door to door," she said.
And when it comes to vaccination hesitancy and the fears that inspire it, Jamar Gibbons believes a barbershop is a great place to get the conversation started. Gibbons had just gotten vaccinated to support a friend, and felt the environment helped people get comfortable. 
"Anything where the people come together and talk and have normal conversation … barbershops, hair salons, grocery stores, even playgrounds. You can meet at a spot, which I think is an awesome idea," Gibbons said.