I was at home. It was 12:30 a.m., and I was hungry. Not an uncommon occurrence, but this time I discovered my mother's baking chocolate. I ended up making delicious pretzel caramel chocolates, and if I could make them in the darkness of my kitchen without waking up my family, I don't think you'll have any problems making for yourselves. Born out of my sad and lonely midnight appetite, I'm hoping this idea can do some good on Valentine's Day.
Although you could buy a couple candy bars and call it a day, making chocolates can be a personal and exciting activity for two, resulting in a super fun and tasty shared experience — and, to make it even easier, you probably already have a good amount of the supplies required. With extra fillings and different candy molds, you can put together a nice box of varied chocolates. Even just a few handcrafted delights can go a long way on Valentine's Day.
The most important aspect is the chocolate, which you might already have. Michaels has bags of artificially flavored melting chocolate for about $3, though I think it's worth the extra couple bucks for some of the higher-quality chocolates like Nestlé. Impure chocolate doesn't melt as smoothly, and it leaves a film in your mouth. Milk or dark chocolate is up to personal preference.
The tools you'll need:
a microwave

a spoon

a muffin pan (a mini-muffin tin or silicone ice tray works better)

a cereal bowl 
First, pour a good bit of your chocolate into a bowl and microwave it in 30-second increments, stirring in between, until it's mostly melted. If there are small lumps of chocolate left, they'll likely melt on their own, and it's better to not risk burning the chocolate.
Using the spoon, put a base layer of chocolate down in each section of the muffin pan. Push some chocolate around to coat the sides of the cup as well, but there's no need for it to reach the top — the muffin pan is likely deeper than you'll need. If you have silicone ice trays, those can also act as square molds for your chocolates and work even better than a muffin pan. Throw your mold into the fridge for just a couple minutes — the next step is easier if the chocolate has hardened.
[SOPHIE redefined music for everyone]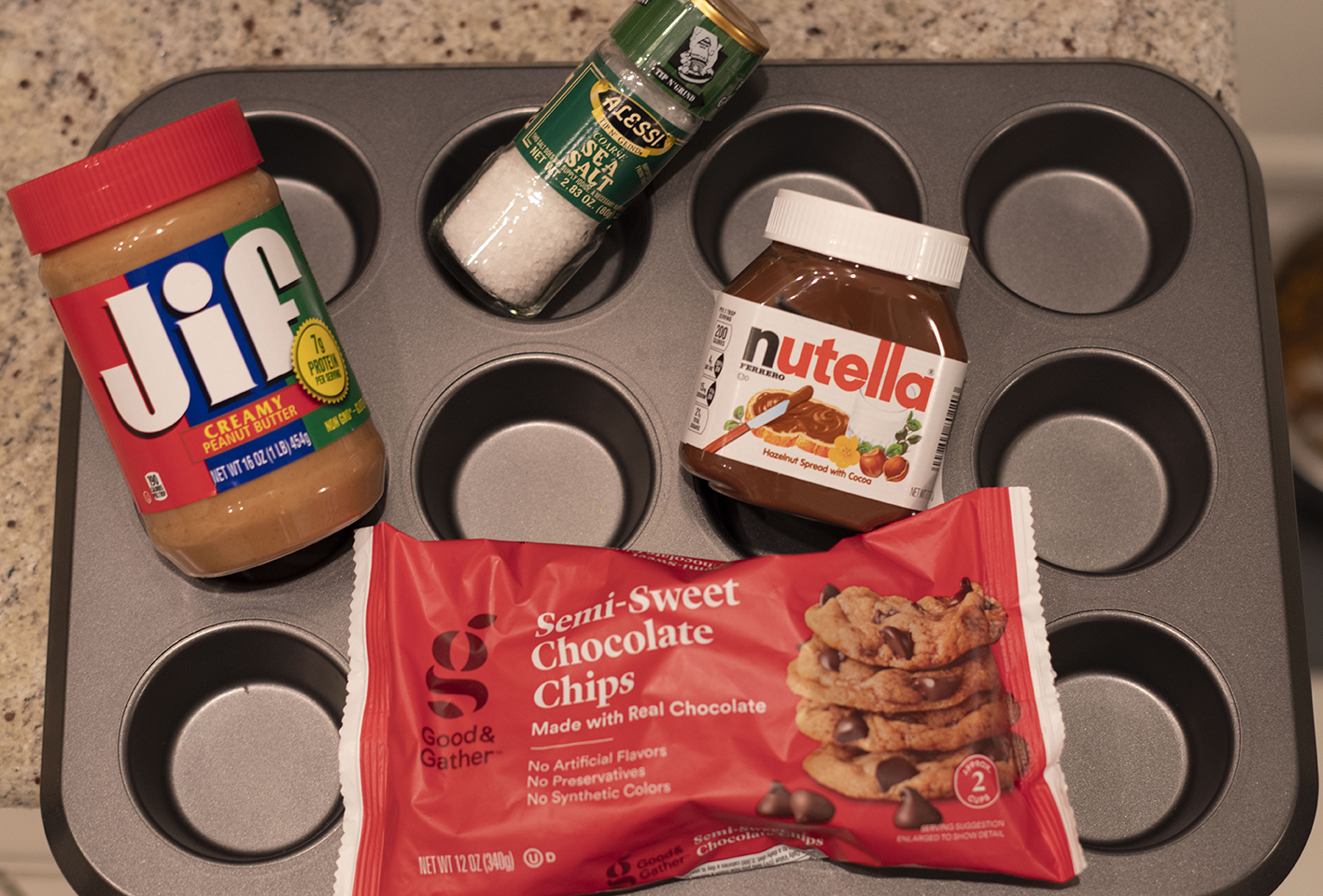 Then, focus on fillings. You can play it simple or go big, depending on what you have on hand or are willing to buy. Peanut butter will render you a homemade Reese's. Hazelnut spreads like Nutella or cake icing work nicely as well. Graham crackers and Marshmallow Fluff make for a s'mores-inspired treat. Introduce some Reese's Pieces or crushed nuts into your creations for a textural additive. My favorite recipe requires a few more ingredients: crushing up a small pretzel, adding some melted caramel (or caramel ice cream topping) and putting some peanut butter on top.
Once your filling is in your chocolate mold, add more melted chocolate on top to cover the fillings and make sure it connects with the coating on the sides. A sprinkle of sea salt on top goes a long way for any chocolate. If you're using a muffin pan, put it in the refrigerator for a while so the chocolate shrinks just a smidge and you can knock the chocolates out of the pan later. Otherwise, try your best to scoop them out by wedging in a knife without destroying the perfect bite. Silicone molds are easy, as you just have to push the hardened chocolates out. 
To mix it up, you can also cover various treats in melted chocolate. Pretzels, marshmallows, Twinkies, berries, Rice Krispies Treats and pecans are all great options.
A trip to the local candy store or craft supplier can be really beneficial. They often have different mold shapes available, including hearts. Colored chocolate, white chocolate or just something different from your main choice (milk or dark) can add some color. Melt it, put it into a sealed plastic bag and try to get as much air out as possible. On the corner of the bag, snip a tiny piece of plastic off, then squeeze and drizzle the different-colored chocolate out over the finished candies to create contrast.
Making chocolates for your significant other is a great way to make a quarantine Valentine's Day special. Plus, you can eat some, too.