Spread across about 1,340 acres of land, thousands of trees, shrubs and flowers line the University of Maryland's campus for students to peruse.
However, when the coronavirus pandemic forced students to return home mid-spring semester, the horticultural and agricultural spaces previously populated and cared for by the student community stood nearly empty. 
Yet during the pandemic and even now, as many students are still missing from the campus, various environmental groups are working to keep these areas alive.
For the beekeeping club, leaving the campus in March meant leaving behind their beehives, said Ethan MacDonald, club president.
Fortunately, the club pays the Honey Bee Lab, which has a Bee Squad — a group that provides colony management services across Maryland and Washington — to care for the bees during winter and summer breaks. So, when campus closed, the Bee Squad took over, he said.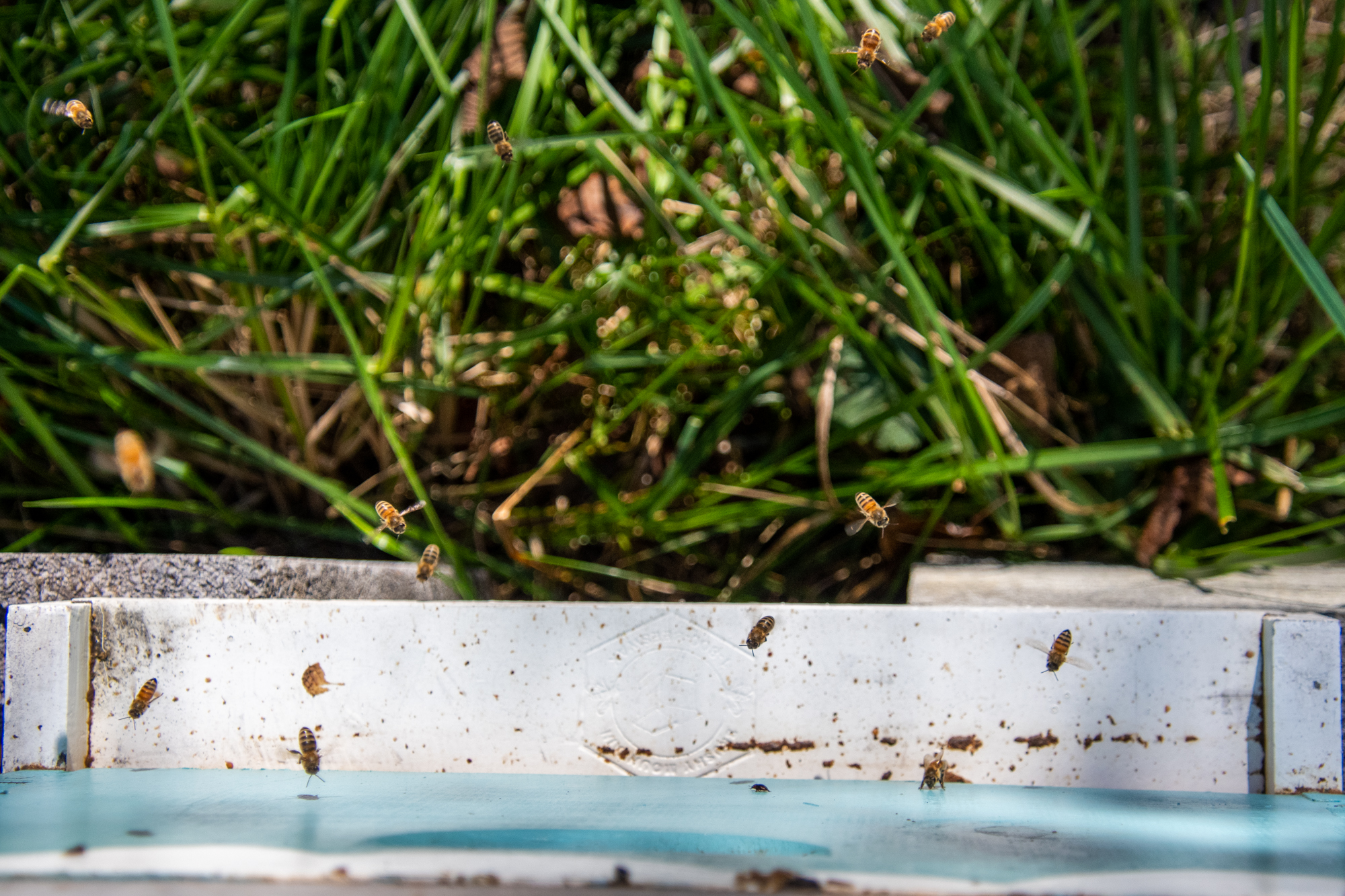 "We were really happy we had set that up and paid them in full for this," MacDonald said. "[In] March, when no one could be on campus, the Bee Squad people who work on campus were able to still come check on the bees for us."
Now, the club is back up and running, with the addition of new COVID-19 restrictions. While the club has weekly informational meetings over Zoom, six participants and two club officers also meet in person each week outside at the beehive, MacDonald wrote in an email.
Keeping in-person meetings to just eight people allows everyone to interact with the bees closely while still complying with university guidelines, he said. But meetings take longer than usual because members must use tools such as a hive perch, which holds the hive frames and allows students to pick them up without contact.
"It used to be 'Oh, here's some bees to come hold,'" MacDonald said. "But now it's kind of like 'I'm going to lay out these bees here and step back, and then you guys can come and grab them."
[College Park residents find solace in gardening amid COVID-19]
Another group, TerpFarm, has also had to adapt to the new regulations. However, they're doing well — producing around 10,000 pounds of winter squash and likely over 3,000 pounds of sweet potatoes this semester, said manager Guy Kilpatric. 
Kilpatric said more crops are typically grown, but due to the pandemic, they have not had the same amount of labor as in the past and decided to call off additional fall production. Still, he noted that they have produced more in poundage this year than last year.
"We thought, 'OK, well, these are already in the ground, we'll just put in an extra effort to make sure that we have volunteers for harvesting,' which doesn't require a lot of skill," Kilpatric said.
In the end, more than 20 volunteers, students and staff stepped up to help with the harvesting.
"One of the benefits of our work on a farm is it's pretty easy to space out and then we require everyone to wear masks," he said.
Most of the produce is being donated to the Campus Pantry, an organization on the campus that works to alleviate food insecurity in the community. And if there's more than the pantry needs, the food gets donated to other pantries in College Park. This effort is especially needed right now, as the pandemic has taken a financial toll on many citizens across the nation. 
The Community Learning Garden is also donating to the Campus Pantry, continuing its mission to donate 100 percent of its produce, Meg Smolinski, the Arboretum and Botanical Garden outreach coordinator said.
[Hollywood Gateway Park is officially open, after more than a year delay]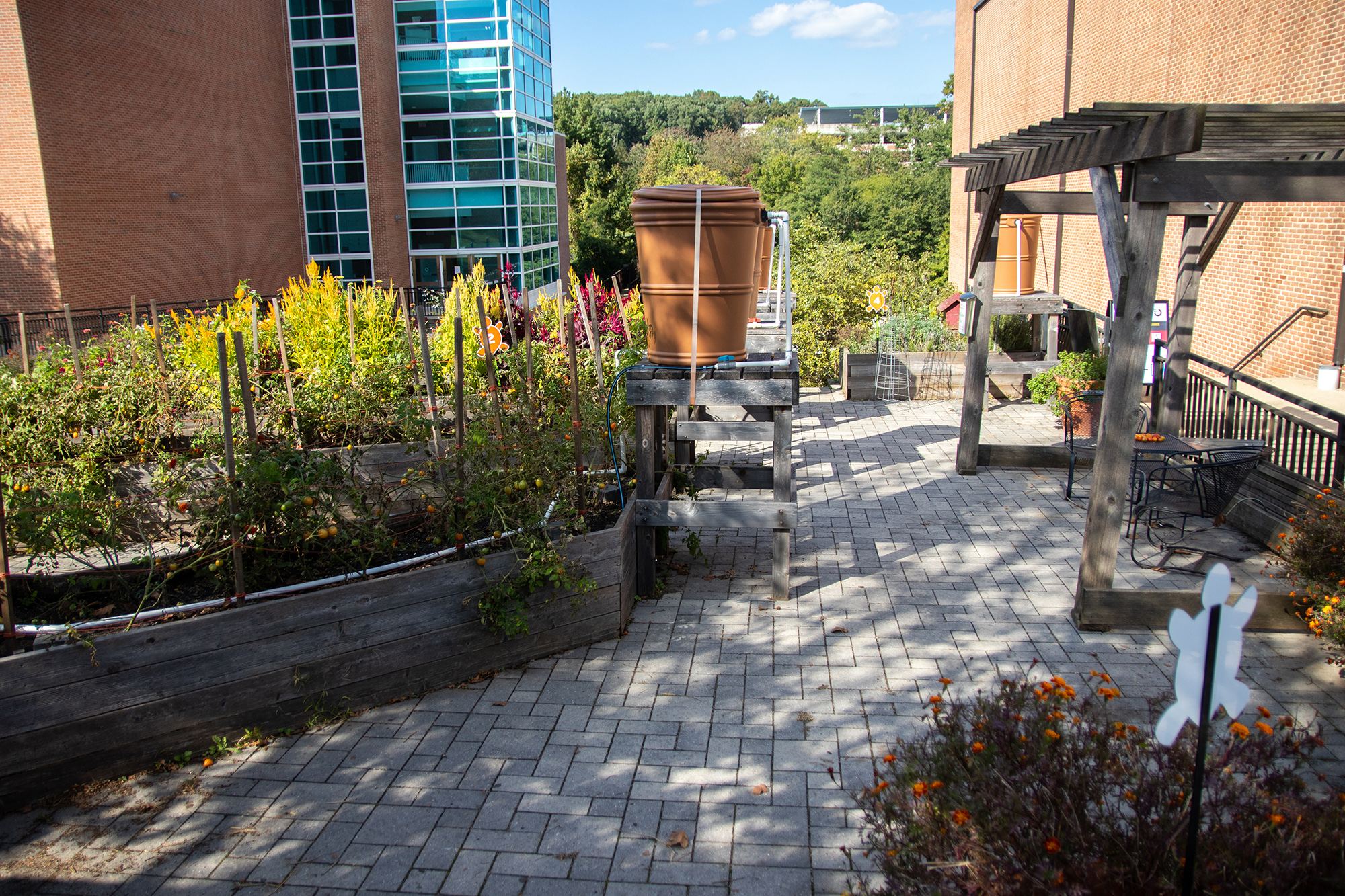 The organization has been able to have its student group back in the garden after the spring semester only allowed essential workers to come, which included Smolinski. 
Though they have not been able to do their usual drop-in volunteer hours because they don't ensure social distancing, they've hosted a few volunteer events since August. For example, they have been partnering with service fraternity Alpha Phi Omega to weed and mulch the H. Edward Reiley Azalea and Rhododendron Garden. They limit 10 people to a space and require everyone to wear masks and keep their distance.
"We are still providing service opportunities in a more limited way," Smolinski said.
In August, the American Public Gardens Association and U.S. Botanic Garden awarded the group $15,000 to support its pantry work. The Community Learning Garden is going to use the money to improve the garden's irrigation systems, which will in turn boost food safety. They're also adding a hand washing station to the garden.
The entire campus is an arboretum, Smolinski said, and now more than ever, it's important to provide spaces for students to eat and study outdoors.
"It's so important for your mental health to be outside, to take some time, as little as 10 minutes to get outdoors," she said.